Quality Manager Cover Letter Examples
Use these Quality Manager cover letter examples to help you write a powerful cover letter that will separate you from the competition.
Quality managers are responsible for ensuring that products and services meet the required standards. They work with teams to identify and correct any problems that may affect the quality of the final product.
In order to be a successful quality manager, you need to have excellent problem-solving skills and a strong attention to detail. Use these examples to write a quality manager cover letter that stands out from the competition.
Formal/Professional Writing Style Example
As a highly motivated and dedicated professional with over 10 years of experience in quality management, I am confident my background and expertise align well with the requirements of this role. I am eager to bring my passion for quality improvement and strong leadership skills to help your company maintain its commitment to excellence.
Throughout my career, I have consistently demonstrated an ability to implement and maintain quality management systems across various industries, including manufacturing and engineering. My most recent role as a Quality Manager at XYZ Company saw me successfully improve overall product quality by 25% and reduce customer complaints by 45% within my first year. I achieved this by building a strong quality assurance team, implementing continuous improvement initiatives and a robust corrective and preventive action program.
Furthermore, I am well-versed in industry standards such as ISO 9001, Six Sigma, and Lean Manufacturing. My experience in using these methodologies has allowed me to streamline processes and increase operational efficiency. I also have a keen eye for detail and expertise in the utilization of statistical analysis tools, enabling me a solid understanding of quality-related issues and deliver tangible, data-driven results for the organization.
I am an excellent communicator, both written and verbal, with a proven ability to work collaboratively in cross-functional teams. My experience in managing quality assurance professionals, strong problem-solving skills and commitment to continuous improvement will make me an invaluable asset to your organization.
Thank you for considering my application. I look forward to the opportunity to discuss my suitability for the Quality Manager role in more detail and am available for an interview at your earliest convenience. Please find my resume attached for your review.
[Your Name]
Entry-Level Writing Style Example
As a recent graduate from XYZ University with a Bachelor of Science in Industrial Engineering and a strong background in quality management principles and continuous improvement methodologies, I am confident in my ability to make a positive contribution to your organization.
Through my academic and internship experiences, I have gained valuable proficiencies in quality control, root cause analysis, and process optimization. I also have a strong command of lean manufacturing, Six Sigma, and ISO 9001 principles, which will enable me to tackle quality-related challenges with ease and drive improvement initiatives. During my internship at ABC Company, I was tasked with monitoring product quality, identifying process discrepancies, and implementing corrective actions that resulted in a 20% reduction in defect rates over three months. This experience taught me the importance of attention to detail, teamwork, and effective communication in ensuring product excellence.
I am eager to contribute to your organization's commitment to quality and continuous improvement. My strong analytical skills and results-oriented mindset will enable me to excel in the Quality Manager role and help achieve your company's strategic goals. I am excited about the opportunity to contribute to your team and look forward to discussing my qualifications further during an interview.
Thank you very much for considering my application. I am confident that my skills and enthusiasm will make me an excellent candidate for the Quality Manager position at your esteemed organization.
Networking/Referral Writing Style Example
I was pleased to have been referred to this opportunity by my former colleague, Jane Smith, who currently holds a Senior Quality Manager position at your company. Jane and I have collaborated extensively during our time at XYZ Corporation, where we successfully implemented numerous quality improvement initiatives, resulting in a 20% increase in overall production efficiency.
Given my experience and Jane's recommendation, I believe that my proven track record of implementing effective quality control measures, combined with my strong analytical and problem-solving abilities, make me a perfect candidate for this role. As a Quality Manager, my dedication to continuous improvement, coupled with my ability to inspire teams to work towards the common goal, has consistently translated into tangible results.
During my tenure at XYZ Corporation, I had the opportunity to manage a team of 20 individuals to develop and execute robust quality control measures, ensuring the highest level of performance and regulatory compliance. I am confident that my ability to build rapport with interdisciplinary teams, as well as my commitment to staying informed of industry best practices, will contribute to the ongoing success of your organization.
I am eager to further discuss my qualifications and how they align with your needs. I am available at your earliest convenience to schedule an interview. Thank you for considering my application, and I look forward to the possibility of contributing my expertise to your team.
Enthusiastic/Passionate Writing Style Example
From the moment I discovered your company's commitment to delivering top-notch products and services to your clients, I knew I had found the perfect match for my professional aspirations. I am a firm believer in the philosophy that customer satisfaction is the backbone of every successful company, and as a diligent seeker of continued improvement, I am eager to contribute my vast experience and dedication to this key role.
As a highly skilled and certified Quality Management professional, I have consistently led teams in achieving exceptional levels of performance, while ensuring adherence to industry standards and regulatory compliance. Through exhaustive analyses, skillful risk assessments, and a keen eye for improvement opportunities, I have successfully fostered the growth and stability of my previous employers.
Throughout my career, I have maintained a steadfast commitment to acquiring the latest knowledge and best practices within Quality Management, regularly attending professional development courses and workshops. By staying well-informed and adaptive, I have consistently been at the forefront of implementing highly effective and innovative solutions to optimize organizational effectiveness.
Your company's remarkable reputation for excellence on a global scale is truly inspiring, and I am confident that my unwavering passion for quality, combined with my extensive experience, will allow me to make significant contributions to your organization's continued success.
Thank you for considering my application. I am eagerly looking forward to the opportunity to discuss my qualifications further and demonstrate my unwavering dedication to quality.
Warm regards,
Problem-Solving Writing Style Example
Having conducted thorough research on your company, I understand that maintaining an exceptional level of product quality is paramount to your ongoing success in a highly competitive industry. It is evident that your organization is facing the challenge of consistently producing high-quality output while also ensuring compliance with rigorous industry standards. As a well-qualified Quality Manager with extensive experience, I am confident that I have the skill set required to address and overcome these hurdles.
Throughout my career, I have consistently demonstrated my ability to lead cross-functional teams while implementing and maintaining quality systems that ensure compliance with both domestic and international standards. For example, in my previous role as a Quality Manager at XYZ Corp, I was able to improve product quality by 35% and reduce customer complaints by 40% within one year through the implementation of a structured and efficient quality management program. This accomplishment not only contributed to greater customer satisfaction but also resulted in increased market share for the company.
As a Certified Quality Engineer (CQE) and a holder of Lean Six Sigma Green Belt certification, I am well-versed in various quality management methodologies that can be applied to analyze and solve complex problems. Furthermore, my effective communication and interpersonal skills will enable me to work seamlessly with various departments to instill a culture of continuous improvement throughout the organization.
In addition to my technical expertise, I possess a profound understanding of the importance of customer feedback and its role in driving innovation and improvement. By implementing a robust feedback analysis process, I aim to bridge the gap between customer expectations and your company's offerings, ensuring that your products remain the top choice in the industry.
I am excited about the opportunity to join your organization as a Quality Manager and contribute to enhancing product quality while fostering a culture of excellence. I look forward to the opportunity to discuss my candidacy further.
Thank you for considering my application.
Storytelling/Narrative Writing Style Example
As I stood in the midst of the bustling factory floor, I couldn't help but feel a sense of pride as I watched the seamless collaboration of the team I had the privilege to lead. I vividly recall the day I had first walked into this very facility, eager to begin my journey as a Quality Engineer. Over the years, I have not only honed my technical skills and expertise but also discovered my true passion for ensuring quality and excellence in every aspect of production.
That passion was particularly evident during a challenging period when our production line experienced a sudden increase in defective products. As the Quality Engineer, I took the responsibility to investigate and resolve this issue. I gathered a cross-functional team and together, we meticulously analyzed every step of the process. Through our collaborative efforts, we identified the root cause and implemented corrective actions that not only resolved the issue but also improved overall efficiency.
This experience, along with many others, has prepared me to take on the role of Quality Manager. I am confident that my strong background in quality assurance, combined with my passion for continuous improvement and my ability to effectively lead and collaborate with teams, will make me a valuable asset to your organization.
I am excited about the opportunity to contribute to your company's commitment to excellence and to further develop my skills in quality management. I look forward to discussing how my experience and passion align with your organization's needs and how I can contribute to the ongoing success of your team.
Compliance Manager Cover Letter Examples
Quality control inspector cover letter examples, you may also be interested in..., sustainability coordinator cover letter examples & writing tips, district manager cover letter examples & writing tips, bakery worker cover letter examples & writing tips, release manager cover letter examples.
Quality Control Manager
A great quality control manager cover letter can help you stand out from the competition when applying for a job. Be sure to tailor your letter to the specific requirements listed in the job description, and highlight your most relevant or exceptional qualifications. The following quality control manager cover letter example can give you some ideas on how to write your own letter.
Cover Letter Sample
Lasandra Shareef
(780) 242-0919
August 16, 2022
Dear Hiring Manager,
I am writing to apply for the Quality Control Manager position at GE Healthcare. I have a degree in Quality Management and have been working in quality control for the past five years. I am familiar with all aspects of quality control, from ensuring that products meet quality standards to managing teams of inspectors. I am confident that I can be an asset to GE Healthcare and help contribute to the company's success.
I have been working as a Quality Control Manager at Merck & Co. for over 10 years. In that time, I have implemented and overseen many quality control initiatives that have helped to improve the overall quality of our products. I am proud to say that these efforts have resulted in increased customer satisfaction and fewer product defects.
As a Quality Control Manager, I have successfully implemented quality control programs that resulted in increased efficiency and decreased costs. My experience has taught me how to identify problems and develop solutions quickly and effectively. I have also gained the trust and respect of my team members by always being fair, honest, and consistent with my expectations.
Thank you for considering me for the Quality Control Manager position at GE Healthcare. I am excited about the opportunity to use my experience and training to help improve quality control procedures at GE Healthcare. I am confident that I can make a positive contribution to the company and look forward to working with you in this new role. Thank you again for your time and consideration.
Related Cover Letter Samples
Resume Worded
Quality control manager cover letters.
Approved by real hiring managers, these Quality Control Manager cover letters have been proven to get people hired in 2023. A hiring manager explains why.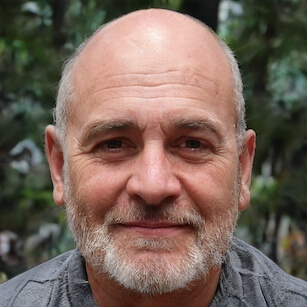 Table of contents
Quality Control Manager
Senior Quality Control Analyst
Alternative introductions for your cover letter
Quality Control Manager resume examples
Quality Control Manager Cover Letter Example
Why this cover letter works in 2023, quantifiable achievement.
Highlighting a specific, quantifiable accomplishment shows that the candidate can bring tangible results to the company. This helps the hiring manager see the potential impact of hiring them for the role.
Industry-Relevant Experience
By mentioning their experience in the pharmaceutical industry and FDA compliance, the candidate demonstrates their understanding of the industry and its regulations, which is a valuable asset for a Quality Control Manager role.
Showing Excitement for Company Projects
Expressing enthusiasm for specific company projects not only shows that the candidate has done their research but also indicates a genuine interest in the company's work, making them stand out among other applicants.
Connect with the Company's Product
When you share a personal story about how you've interacted with the company's product, like your father's Toyota Camry, it shows the hiring manager that you understand what makes their product unique and valuable. It also shows you're personally invested in their success.
Senior Quality Control Analyst Cover Letter Example
Show your approach.
Pointing out how you made a significant impact at your previous job, like reducing product defects, is important. But going a step further to show the methods and steps you took to achieve this result, like designing a quality assurance protocol, give the hiring manager insight on your work process and problem-solving abilities.
Alternative Introductions
If you're struggling to start your cover letter, here are 6 different variations that have worked for others, along with why they worked. Use them as inspiration for your introductory paragraph.
Cover Letters For Jobs Similar To Quality Control Manager Roles
Quality Control Technician Cover Letter Guide
Quality Control Manager Cover Letter Guide
Quality Control Inspector Cover Letter Guide
Quality Control Chemist Cover Letter Guide
Other Research & Science Cover Letters
Research Assistant Cover Letter Guide
Environmental Scientist Cover Letter Guide

Resume Builder
Resume Experts
Search Jobs
Search for Talent
Employer Branding
Outplacement
Quality Control Manager Cover Letter
15 quality control manager cover letter templates.
How to Write the Quality Control Manager Cover Letter
Please consider me for the quality control manager opportunity. I am including my resume that lists my qualifications and experience.
In the previous role, I was responsible for guidance to research operations and IT on the interpretation of corporate and regulatory requirements (standards/policies/procedures) related to software validation, quality management, and GxP and oversee QC activities related to software, process and data integrity validation.
I reviewed the requirements of the job opening and I believe my candidacy is an excellent fit for this position. Some of the key requirements that I have extensive experience with include:
Build and manage high performing teams
Excellent PC skills within a Microsoft Office environment using Microsoft Excel and Microsoft Access
Strong Molecular Biology Applications/Protein Chemistry background
Compliance with current ISO certification and federal regulations 21 CFR 820 and 21 CFR Part 11
Demonstrated Scientific "problem solving" skills, translated into consultative selling process where the "win" is for both the client and the company
Proven coaching, mentoring, team-building and leadership skills
Strategic Thinker, Tactical Execution, Strong Business Acumen
Able to quickly learn specifics about our industry including materials, build details, production processes, retail environments
Thank you for considering me to become a member of your team.
Tyler Greenfelder
Microsoft Word (.docx) .DOCX
PDF Document (.pdf) .PDF
Image File (.png) .PNG
Responsibilities for Quality Control Manager Cover Letter
Quality control manager responsible for guidance to local team and actively contributes to all aspects related to quality, process and applicable regulatory requirements.
Quality Control Manager Examples
Example of quality control manager cover letter.
I would like to submit my application for the quality control manager opening. Please accept this letter and the attached resume.
Previously, I was responsible for leadership, knowledge, and understanding to support process reliability, process capability, raw materials consistency, regulatory compliance and facility team process control knowledge and understanding in all quality/regulatory/process areas.
Please consider my qualifications and experience:
Ensures Quality Control systems are compliant with corporate and site procedures, industry standards
Working knowledge of Quality Assurance techniques to include root cause analysis, continuous improvement and Quality Management Systems
USACE CQC Mgr
Support to prepare budget of the group activities
Support to prepare capital appropriation requests for new and/or replacement equipment as necessary
Support continuous improvement on an ongoing basis to proactively mitigate current and future risks to maintain an effective lab operation to support business needs
Plan, organize, execute, and manage functional and department responsibilities
Support the QC method transfer activities for the products in Argentina
Thank you for taking your time to review my application.
Emerson Johnston
I am excited to be applying for the position of quality control manager. Please accept this letter and the attached resume as my interest in this position.
Previously, I was responsible for day to day supervision of employee job execution, to include; training, performance evaluation and employee relations.
Assists with customer color okays
In conjunction with a team of 3-4, inspects advance copies during the process, prior to shipping
Assists in the successful on-boarding of new customers
Serves as a liaison between customers, Customer Service and Sales Leaders
Excellent organizational, analytical, problem-solving and leadership skills
Familiar with ASTM and ISO standards
Familiar with CAR/PAR and root cause analysis
Apply advanced mathematical concepts such as exponents, logarithms, quadratic equations and permutations
Royal Leuschke
Previously, I was responsible for technical recommendation for Management and high level technical personnel regarding product compliance, regulatory issues, validation strategy, and quality systems for projects and/or strategic activities.
My experience is an excellent fit for the list of requirements in this job:
Hands on experience in an Operational Excellence laboratory working environment
Works effectively with diverse departmental groups
Skill and knowledge of and experience with processes involved in manufacturing and distribution, Quality Assurance, Quality Control, Validation, and Process Development
Able to make sound, quality decisions independently
Skilled in risk management
Work Environment-Able to function equally well in an office environment and manufacturing and assembly floor
Previous quality experience as a Sr
ISO 1345 or ISO 9001 experience
Thank you in advance for reviewing my candidacy for this position.
Phoenix Wiza
In my previous role, I was responsible for front line day to day management, coaching and technical support on product quality issues to ensure GMP, regulatory and procedural compliance and maintain high standards of quality.
Please consider my experience and qualifications for this position:
Strong knowledge of ISO Standards
Rail experience (asset)
Demonstrated experience with blueprint reading, GD&T preferred
Demonstrated competency with metrology equipment
Able to communicate in and conduct oneself in a professional manner commensurate with mid-level corporate decorum
Microsoft Windows, Microsoft Word and advanced Microsoft Excel, Power Poin
Understanding of relevant regulations and reform impacting banks and broker /dealers
Risk management and control role experience
Thank you in advance for taking the time to read my cover letter and to review my resume.
Ryan Gutmann
In the previous role, I was responsible for technical and process-based training as needed within the organization and reviews technical publications, articles, and abstracts to stay abreast of technical developments in industry.
Advanced knowledge of operation functions, systems, policies and procedures
Knowledge of best practices in quality management, and quality control
Strong process and performance metrics focus
Knowledge of food industry warehousing and distribution practices and familiarity with FDA and USDA regulations as they pertain to assigned distribution centers
Familiar with Quality and Food Regulatory standards for warehousing and transportation
Strong background in food warehousing and distribution
Experience with incoming Quality inspections of food
Mechanical aptitude and working knowledge of vehicle systems
Casey Schoen
Related Cover Letters
Create a Resume in Minutes with Professional Resume Templates
Create a Cover Letter and Resume in Minutes with Professional Templates
Create a resume and cover letter in minutes cover letter copied to your clipboard.
Professional Qa Manager Cover Letter Example for 2023
Read for inspiration or use it as a base to improve your own Qa Manager cover letter. Just replace personal information, company application data and achievements with your own.

Tips to write a QA Manager cover letter that stands out
Would a good cover letter increase your chances of landing an interview? Yes.
Do we have any specific tips for Qa Manager applications? Yes.
Are cover letters the same as resumes, but longer? Definitely not!
So what are cover letters?
Well, great cover letters give you the opportunity to tell a personal story, while making the right impression and proving you're the best candidate at the same time.
Need more details? Let's dive deep.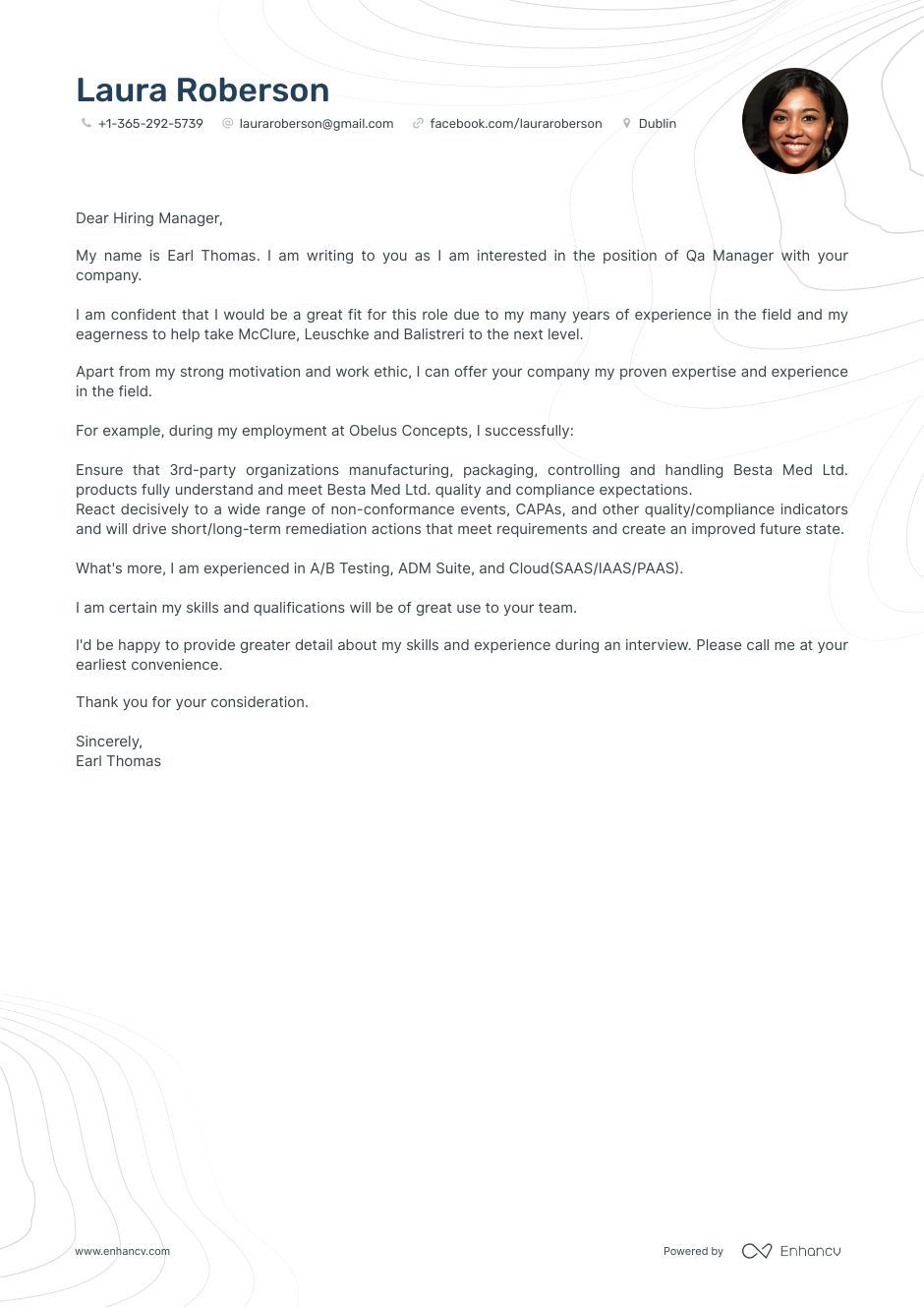 First off, you need to remember that a cover letter should build upon the information in your resume, rather than just repeat it.
Second, make sure that the tone of voice you use matches the company culture.
And last but not least, try to convey your enthusiasm for the position and the field. This will give your text a personal touch.
But how can you make your cover letter grab every hiring manager's attention? Let's see…
Choose the right salutation and write a strong introduction
Addressing your cover letter to a person is always something you should aim to do.
But finding who's responsible for the recruitment process might not be the easiest thing. We get it.
In such cases, we advise you to stick to the gender-neutral cover letter salutations.
Here are some examples of suitable classic salutations:
Dear Mr. John,
Dear Ms. Petersen,
Dear Hiring Manager,
Dear Dr. Todd,
Dear Head of [team you're applying for]
The introduction of your Qa Manager cover letter is what will get you remembered. But how can you make sure that your opening line is good enough?
Rumor has it, many people out there have started using phrases like "I found your job advert on website X and decided to apply" ever more often. But more importantly – that recruiters are already getting tired of it.
So instead of saying what everyone else is saying, we advise you to go for a more honest approach. Begin your cover letter by explaining what excites you about the company and how this excitement will help you on your journey towards success.
Emphasize your QA Manager soft skills and mention your hard skills
Although you've probably listed all your skills on your resume, it's worth mentioning them again, but by telling a personal story. Focusing on your soft skills and leaving most hard ones behind is also a good idea.
Maybe you want to mention the things that help you overcome setbacks? Or the things that help you reach your goals? It doesn't really matter what you choose, as long as you link it back to the specific job requirements.
Naturally, if the job advert mentions some hard skills explicitly, you should do the same in your cover letter. This will help you pass applicant tracking systems (ATS) that screen resumes and cover letters for certain keywords.
Prove that you're familiar with the company
Proving that you're familiar with the company is a great way to win the recruiter's heart. It shows that you've taken some time for research and that you're attentive to detail.
What's more, it will also help you find out the issues at hand. This way, you can link your own skills and qualifications to some potential challenges the company might have to deal with in the future.
Go for an actionable ending
Ending your Qa Manager cover letter in a suitable way can help you land an interview. Why? Because strong endings portray applicants as considerate and, what's even more important – passionate about the job.
Just make sure that your ending (just like your cover letter's body) matches the company culture. If you prefer to be on the safe side, go for traditional closing lines such as "Looking forward to hearing from you".
Cover letter examples by industry
Procurement Manager
Production Coordinator
Product Manager
Product Owner
Cover letters helped people get noticed
Updated for today's recruitment standards
Worried your cover letter design is past the expiration date? We'll help you craft a new one that leaves an impression and beats luck.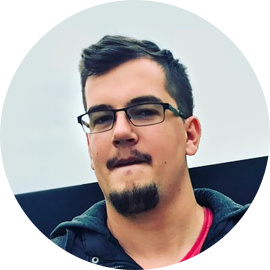 Daniel Pietersen
Senior customer support engineer.
" Enhancv gave me a sense of relief and a feeling of confidence when passing it along to a potential employer. "
Daniel Pietersen on using Enhancv
Check out more winning cover letter examples for inspiration
Learn from people who have succeeded in their job hunt.
Industrial Engineer Cover Letter
Insurance Sales Cover Letter
Innovation Engineer Cover Letter
Dentist Cover Letter
Python Developer Cover Letter
Product Engineer Cover Letter
Data Entry Cover Letter
Ecommerce Marketing Cover Letter
School Bus Driver Cover Letter
Account Director Cover Letter
Ux Designer Cover Letter
Budget Analyst Cover Letter
Strengthen your application with a memorable resume
If you want to make sure that the hiring manager will remember you, pair your cover letter with a matching resume.
Check out our Qa Manager resume examples and job-winning templates for some additional inspiration.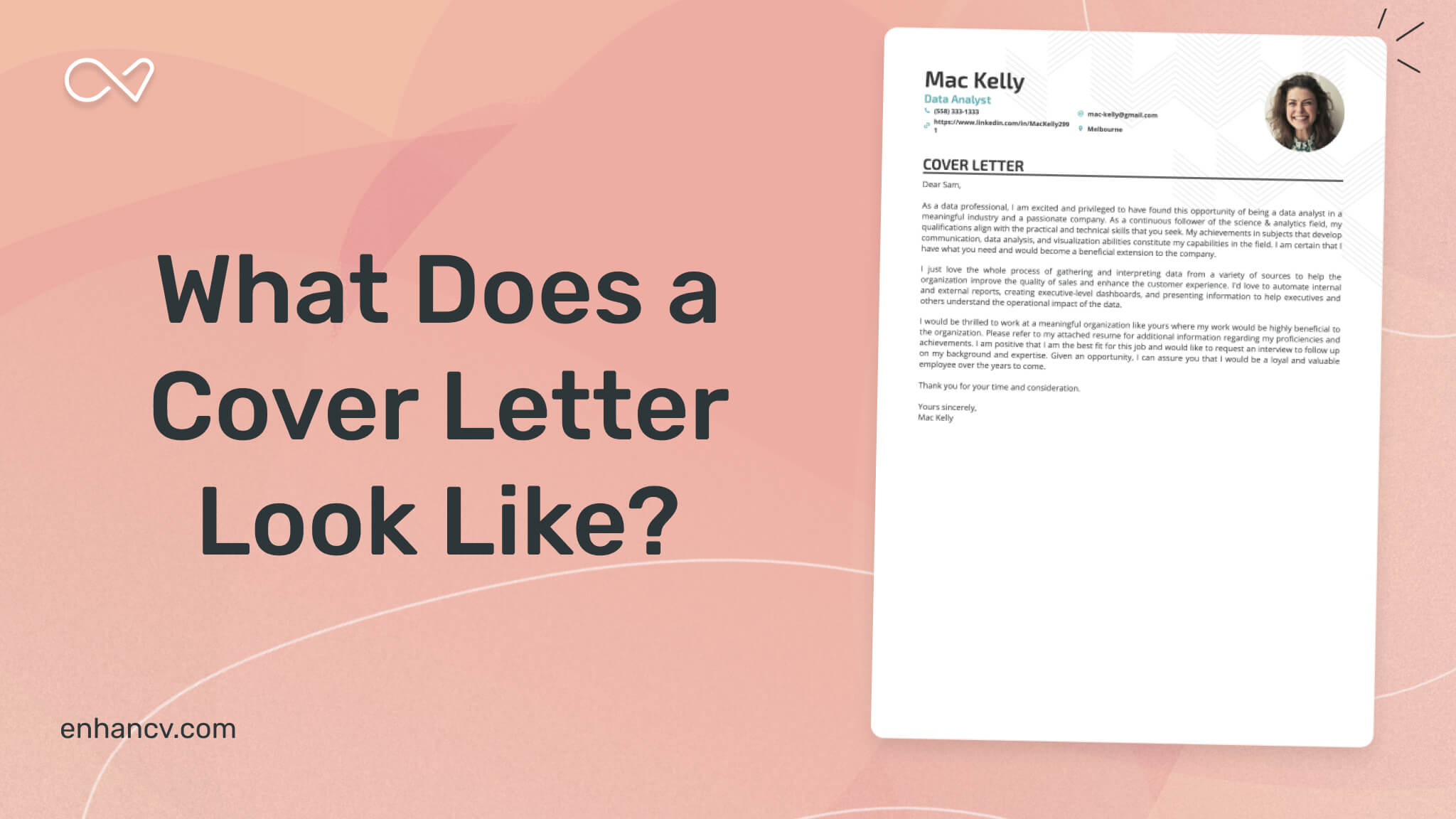 What Does a Cover Letter Look Like?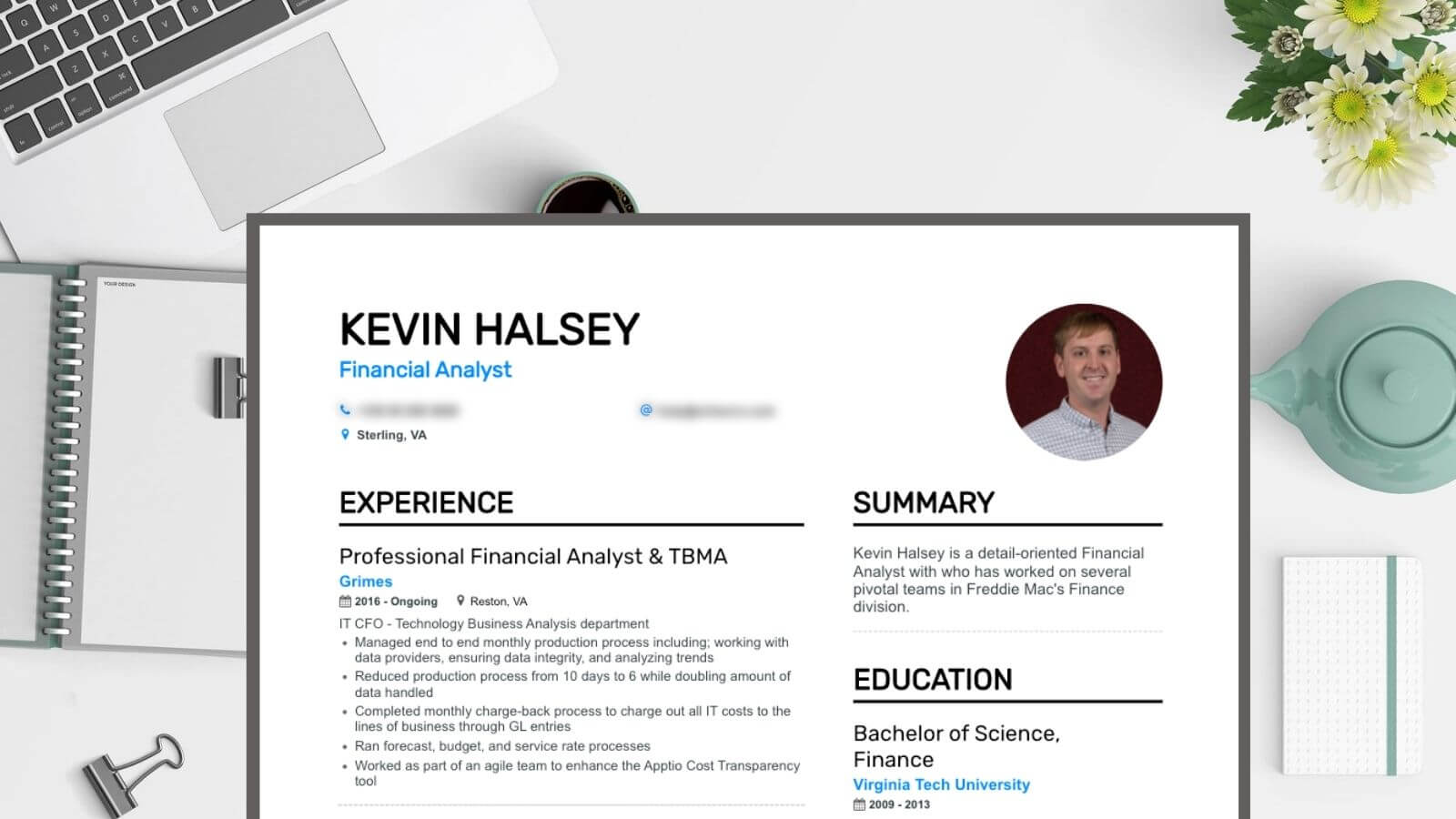 83 Resume Summary Examples & How-To Guide For 2023

15+ Words to Describe Yourself on Resume: Examples & Tips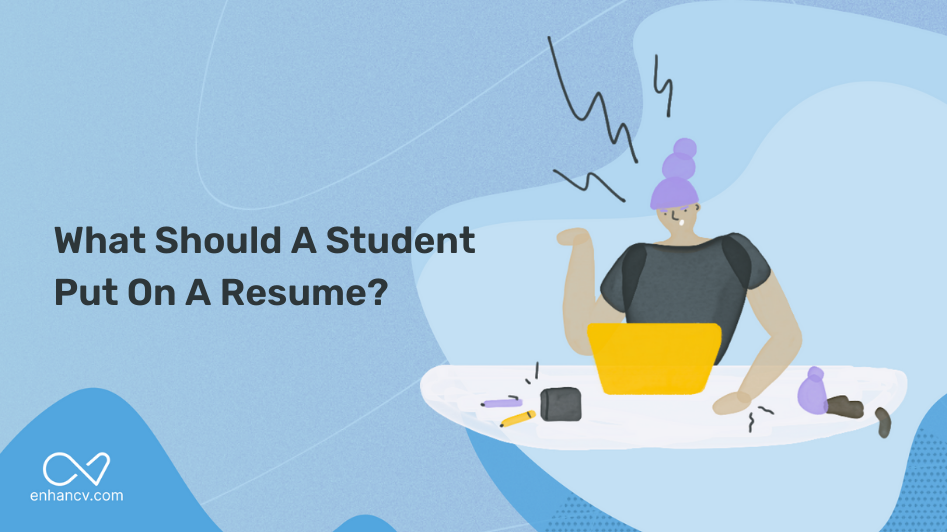 What Should A Student Put On A Resume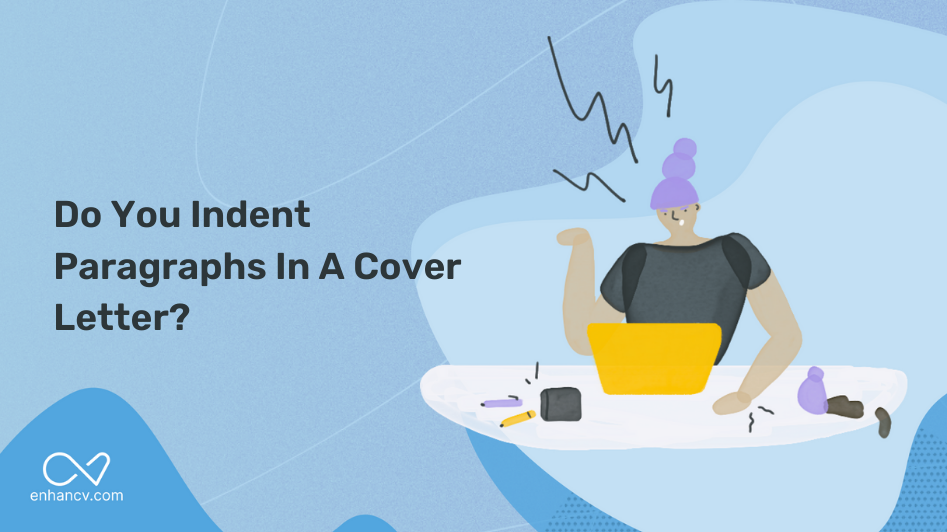 Do You Indent Paragraphs In A Cover Letter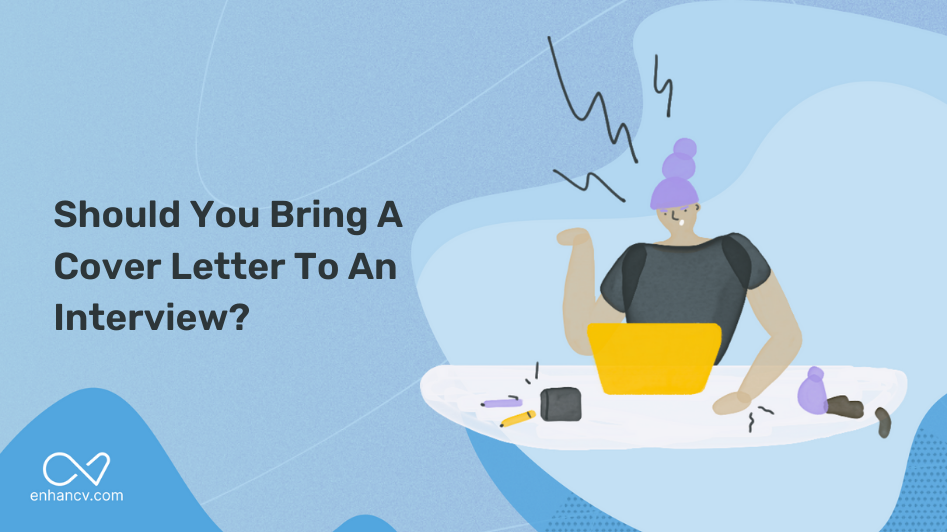 Should You Bring A Cover Letter To An Interview
Create Resume
Terms of Service
Privacy Policy
HTML Sitemap
Resume Examples
Resume Templates
Resume Formats
Resume Checker
Resume Skills
How to Write a Resume
Modern Resume Templates
Simple Resume Templates
Cover Letter Builder
Cover Letter Examples
Cover Letter Templates
Cover Letter Formats
How to Write a Cover Letter
Resume Guides
Cover Letter Guides
Job Interview Guides
Job Interview Questions
Career Resources
Meet our customers
Career resources
English (UK)
French (FR)
Swedish (SE)
© 2023 . All rights reserved.
Made with love by people who care.
Resume Samples
Resume Examples
Resume Templates
Cover Letters
Writing Objectives
Interview Tips
Career Options
Quality Manager Cover Letter
Resume Cover Letter
Job Description for Quality Manager
Format of quality manager cover letter, quality manager cover letter sample.
Software Quality Assurance Cover Letter
Contact Us : Privacy Policy