Persuasive Speeches — Types, Topics, and Examples
What is a persuasive speech?
In a persuasive speech, the speaker aims to convince the audience to accept a particular perspective on a person, place, object, idea, etc. The speaker strives to cause the audience to accept the point of view presented in the speech.
The success of a persuasive speech often relies on the speaker's use of ethos, pathos, and logos.
Ethos is the speaker's credibility. Audiences are more likely to accept an argument if they find the speaker trustworthy. To establish credibility during a persuasive speech, speakers can do the following:
Use familiar language.
Select examples that connect to the specific audience.
Utilize credible and well-known sources.
Logically structure the speech in an audience-friendly way.
Use appropriate eye contact, volume, pacing, and inflection.
Pathos appeals to the audience's emotions. Speakers who create an emotional bond with their audience are typically more convincing. Tapping into the audience's emotions can be accomplished through the following:
Select evidence that can elicit an emotional response.
Use emotionally-charged words. (The city has a problem … vs. The city has a disease …)
Incorporate analogies and metaphors that connect to a specific emotion to draw a parallel between the reference and topic.
Utilize vivid imagery and sensory words, allowing the audience to visualize the information.
Employ an appropriate tone, inflection, and pace to reflect the emotion.
Logos appeals to the audience's logic by offering supporting evidence. Speakers can improve their logical appeal in the following ways:
Use comprehensive evidence the audience can understand.
Confirm the evidence logically supports the argument's claims and stems from credible sources.
Ensure that evidence is specific and avoid any vague or questionable information.
Types of persuasive speeches
The three main types of persuasive speeches are factual, value, and policy.
A factual persuasive speech focuses solely on factual information to prove the existence or absence of something through substantial proof. This is the only type of persuasive speech that exclusively uses objective information rather than subjective. As such, the argument does not rely on the speaker's interpretation of the information. Essentially, a factual persuasive speech includes historical controversy, a question of current existence, or a prediction:
Historical controversy concerns whether an event happened or whether an object actually existed.
Questions of current existence involve the knowledge that something is currently happening.
Predictions incorporate the analysis of patterns to convince the audience that an event will happen again.
A value persuasive speech concerns the morality of a certain topic. Speakers incorporate facts within these speeches; however, the speaker's interpretation of those facts creates the argument. These speeches are highly subjective, so the argument cannot be proven to be absolutely true or false.
A policy persuasive speech centers around the speaker's support or rejection of a public policy, rule, or law. Much like a value speech, speakers provide evidence supporting their viewpoint; however, they provide subjective conclusions based on the facts they provide.
How to write a persuasive speech
Incorporate the following steps when writing a persuasive speech:
Step 1 – Identify the type of persuasive speech (factual, value, or policy) that will help accomplish the goal of the presentation.
Step 2 – Select a good persuasive speech topic to accomplish the goal and choose a position .
Step 3 – Locate credible and reliable sources and identify evidence in support of the topic/position. Revisit Step 2 if there is a lack of relevant resources.
Step 4 – Identify the audience and understand their baseline attitude about the topic.
Step 5 – When constructing an introduction , keep the following questions in mind:
What's the topic of the speech?
What's the occasion?
Who's the audience?
What's the purpose of the speech?
Step 6 – Utilize the evidence within the previously identified sources to construct the body of the speech. Keeping the audience in mind, determine which pieces of evidence can best help develop the argument. Discuss each point in detail, allowing the audience to understand how the facts support the perspective.
Step 7 – Addressing counterarguments can help speakers build their credibility, as it highlights their breadth of knowledge.
Step 8 – Conclude the speech with an overview of the central purpose and how the main ideas identified in the body support the overall argument.
Persuasive speech outline
One of the best ways to prepare a great persuasive speech is by using an outline. When structuring an outline, include an introduction, body, and conclusion:
Introduction
Attention Grabbers
Ask a question that allows the audience to respond in a non-verbal way; ask a rhetorical question that makes the audience think of the topic without requiring a response.
Incorporate a well-known quote that introduces the topic. Using the words of a celebrated individual gives credibility and authority to the information in the speech.
Offer a startling statement or information about the topic, typically done using data or statistics.
Provide a brief anecdote or story that relates to the topic.
Starting a speech with a humorous statement often makes the audience more comfortable with the speaker.
Provide information on how the selected topic may impact the audience .
Include any background information pertinent to the topic that the audience needs to know to understand the speech in its entirety.
Give the thesis statement in connection to the main topic and identify the main ideas that will help accomplish the central purpose.
Identify evidence
Summarize its meaning
Explain how it helps prove the support/main claim
Evidence 3 (Continue as needed)
Support 3 (Continue as needed)
Restate thesis
Review main supports
Concluding statement
Give the audience a call to action to do something specific.
Identify the overall importan ce of the topic and position.
Persuasive speech topics
The following table identifies some common or interesting persuasive speech topics for high school and college students:
Persuasive speech examples
The following list identifies some of history's most famous persuasive speeches:
John F. Kennedy's Inaugural Address: "Ask Not What Your Country Can Do for You"
Lyndon B. Johnson: "We Shall Overcome"
Marc Antony: "Friends, Romans, Countrymen…" in William Shakespeare's Julius Caesar
Ronald Reagan: "Tear Down this Wall"
Sojourner Truth: "Ain't I a Woman?"
Grades 6-12
School Leaders
Enter Our Chromebook Giveaway 💻! 8 Winners, One Each Week
35 Strong Persuasive Writing Examples (Speeches, Essays, Ads, and More)
Learn from the experts.
The more we read, the better writers we become. Teaching students to write strong persuasive essays should always start with reading some top-notch models. This round-up of persuasive writing examples includes famous speeches, influential ad campaigns, contemporary reviews of famous books, and more. Use them to inspire your students to write their own essays. (Need persuasive essay topics? Check out our list of 60 interesting ideas here! )
Persuasive Speeches
Advertising Campaigns
Persuasive Essays
Persuasive Speech Writing Examples
Many persuasive speeches are political in nature, often addressing subjects like human rights. Here are some of history's most well-known persuasive writing examples in the form of speeches.
I Have a Dream by Dr. Martin Luther King Jr.
Sample lines: "And so even though we face the difficulties of today and tomorrow, I still have a dream. It is a dream deeply rooted in the American dream. I have a dream that one day this nation will rise up and live out the true meaning of its creed: We hold these truths to be self-evident, that all men are created equal."
Woodrow Wilson's War Message to Congress, 1917
Sample lines: "There are, it may be, many months of fiery trial and sacrifice ahead of us. It is a fearful thing to lead this great peaceful people into war, into the most terrible and disastrous of all wars, civilization itself seeming to be in the balance. But the right is more precious than peace, and we shall fight for the things which we have always carried nearest our hearts—for democracy, for the right of those who submit to authority to have a voice in their own governments, for the rights and liberties of small nations, for a universal dominion of right by such a concert of free peoples as shall bring peace and safety to all nations and make the world itself at last free."
Chief Seattle's 1854 Oration
Sample lines: "I here and now make this condition that we will not be denied the privilege without molestation of visiting at any time the tombs of our ancestors, friends, and children. Every part of this soil is sacred in the estimation of my people. Every hillside, every valley, every plain and grove, has been hallowed by some sad or happy event in days long vanished. Even the rocks, which seem to be dumb and dead as they swelter in the sun along the silent shore, thrill with memories of stirring events connected with the lives of my people, and the very dust upon which you now stand responds more lovingly to their footsteps than yours, because it is rich with the blood of our ancestors, and our bare feet are conscious of the sympathetic touch."
Women's Rights Are Human Rights, Hillary Rodham Clinton
Sample lines: "What we are learning around the world is that if women are healthy and educated, their families will flourish. If women are free from violence, their families will flourish. If women have a chance to work and earn as full and equal partners in society, their families will flourish. And when families flourish, communities and nations do as well. … If there is one message that echoes forth from this conference, let it be that human rights are women's rights and women's rights are human rights once and for all."
I Am Prepared to Die, Nelson Mandela
Sample lines: "Above all, My Lord, we want equal political rights, because without them our disabilities will be permanent. I know this sounds revolutionary to the whites in this country, because the majority of voters will be Africans. This makes the white man fear democracy. But this fear cannot be allowed to stand in the way of the only solution which will guarantee racial harmony and freedom for all. It is not true that the enfranchisement of all will result in racial domination. Political division, based on color, is entirely artificial and, when it disappears, so will the domination of one color group by another. … This then is what the ANC is fighting. Our struggle is a truly national one. It is a struggle of the African people, inspired by our own suffering and our own experience. It is a struggle for the right to live."
The Struggle for Human Rights by Eleanor Roosevelt
Sample lines: "It is my belief, and I am sure it is also yours, that the struggle for democracy and freedom is a critical struggle, for their preservation is essential to the great objective of the United Nations to maintain international peace and security. Among free men the end cannot justify the means. We know the patterns of totalitarianism—the single political party, the control of schools, press, radio, the arts, the sciences, and the church to support autocratic authority; these are the age-old patterns against which men have struggled for 3,000 years. These are the signs of reaction, retreat, and retrogression. The United Nations must hold fast to the heritage of freedom won by the struggle of its people; it must help us to pass it on to generations to come."
Freedom From Fear by Aung San Suu Kyi
Sample lines: "Saints, it has been said, are the sinners who go on trying. So free men are the oppressed who go on trying and who in the process make themselves fit to bear the responsibilities and to uphold the disciplines which will maintain a free society. Among the basic freedoms to which men aspire that their lives might be full and uncramped, freedom from fear stands out as both a means and an end. A people who would build a nation in which strong, democratic institutions are firmly established as a guarantee against state-induced power must first learn to liberate their own minds from apathy and fear."
Harvey Milk's "The Hope" Speech
Sample lines: "Some people are satisfied. And some people are not. You see there is a major difference—and it remains a vital difference—between a friend and a gay person, a friend in office and a gay person in office. Gay people have been slandered nationwide. We've been tarred and we've been brushed with the picture of pornography. In Dade County, we were accused of child molestation. It is not enough anymore just to have friends represent us, no matter how good that friend may be."
The Strike and the Union, Cesar Chavez
Sample lines: "We are showing our unity in our strike. Our strike is stopping the work in the fields; our strike is stopping ships that would carry grapes; our strike is stopping the trucks that would carry the grapes. Our strike will stop every way the grower makes money until we have a union contract that guarantees us a fair share of the money he makes from our work! We are a union and we are strong and we are striking to force the growers to respect our strength!"
Nobel Lecture by Malala Yousafzai
Sample lines: "The world can no longer accept that basic education is enough. Why do leaders accept that for children in developing countries, only basic literacy is sufficient, when their own children do homework in algebra, mathematics, science, and physics? Leaders must seize this opportunity to guarantee a free, quality, primary and secondary education for every child. Some will say this is impractical, or too expensive, or too hard. Or maybe even impossible. But it is time the world thinks bigger."   
Persuasive Writing Examples in Advertising Campaigns
Ads are prime persuasive writing examples. You can flip open any magazine or watch TV for an hour or two to see sample after sample of persuasive language. Here are some of the most popular ad campaigns of all time, with links to articles explaining why they were so successful.
Nike: Just Do It
The iconic swoosh with the simple tagline has persuaded millions to buy their kicks from Nike and Nike alone. Teamed with pro sports star endorsements, this campaign is one for the ages. Blinkist offers an opinion on what made it work.
Dove: Real Beauty
Beauty brand Dove changed the game by choosing "real" women to tell their stories instead of models. They used relatable images and language to make connections, and inspired other brands to try the same concept. Learn why Global Brands considers this one a true success story.
Wendy's: Where's the Beef?
Today's kids are too young to remember the cranky old woman demanding to know where the beef was on her fast-food hamburger. But in the 1980s, it was a catchphrase that sold millions of Wendy's burgers. Learn from Better Marketing how this ad campaign even found its way into the 1984 presidential debate.
De Beers: A Diamond Is Forever
A diamond engagement ring has become a standard these days, but the tradition isn't as old as you might think. In fact, it was De Beers jewelry company's 1948 campaign that created the modern engagement ring trend. The Drum has the whole story of this sparkling campaign.
Volkswagen: Think Small
Americans have always loved big cars. So in the 1960s, when Volkswagen wanted to introduce their small cars to a bigger market, they had a problem. The clever "Think Small" campaign gave buyers clever reasons to consider these models, like "If you run out of gas, it's easy to push." Learn how advertisers interested American buyers in little cars at Visual Rhetoric.
American Express: Don't Leave Home Without It
AmEx was once better known for traveler's checks than credit cards, and the original slogan was "Don't leave home without them." A simple word change convinced travelers that American Express was the credit card they needed when they headed out on adventures. Discover more about this persuasive campaign from Medium.
Skittles: Taste the Rainbow
These candy ads are weird and intriguing and probably not for everyone. But they definitely get you thinking, and that often leads to buying. Learn more about why these wacky ads are successful from The Drum.
Maybelline: Maybe She's Born With It
Smart wordplay made this ad campaign slogan an instant hit. The ads teased, "Maybe she's born with it. Maybe it's Maybelline." (So many literary devices all in one phrase!) Fashionista has more on this beauty campaign.
Coca-Cola: Share a Coke
Seeing their own name on a bottle made teens more likely to want to buy a Coke. What can that teach us about persuasive writing in general? It's an interesting question to consider. Learn more about the "Share a Coke" campaign from Digital Vidya.
Always: #LikeaGirl
Talk about the power of words! This Always campaign turned the derogatory phrase "like a girl" on its head, and the world embraced it. Storytelling is an important part of persuasive writing, and these ads really do it well. Medium has more on this stereotype-bashing campaign.   
Editorial Persuasive Writing Examples
Source: New York Daily News
Newspaper editors or publishers use editorials to share their personal opinions. Noted politicians, experts, or pundits may also offer their opinions on behalf of the editors or publishers. Here are a couple of older well-known editorials, along with a selection from current newspapers.
Yes, Virginia, There Is a Santa Claus (1897)
Sample lines: "Yes, Virginia, there is a Santa Claus. He exists as certainly as love and generosity and devotion exist, and you know that they abound and give to your life its highest beauty and joy. Alas! How dreary would be the world if there were no Santa Claus. It would be as dreary as if there were no Virginias."
What's the Matter With Kansas? (1896)
Sample lines: "Oh, this IS a state to be proud of! We are a people who can hold up our heads! What we need is not more money, but less capital, fewer white shirts and brains, fewer men with business judgment, and more of those fellows who boast that they are 'just ordinary clodhoppers, but they know more in a minute about finance than John Sherman,' we need more men … who hate prosperity, and who think, because a man believes in national honor, he is a tool of Wall Street."
America Can Have Democracy or Political Violence. Not Both. (The New York Times)
Sample lines: "The nation is not powerless to stop a slide toward deadly chaos. If institutions and individuals do more to make it unacceptable in American public life, organized violence in the service of political objectives can still be pushed to the fringes. When a faction of one of the country's two main political parties embraces extremism, that makes thwarting it both more difficult and more necessary. A well-functioning democracy demands it."
The Booster Isn't Perfect, But Still Can Help Against COVID (The Washington Post)
Sample lines: "The booster shots are still free, readily available and work better than the previous boosters even as the virus evolves. Much still needs to be done to build better vaccines that protect longer and against more variants, including those that might emerge in the future. But it is worth grabbing the booster that exists today, the jab being a small price for any measure that can help keep COVID at bay."
If We Want Wildlife to Thrive in L.A., We Have To Share Our Neighborhoods With Them (Los Angeles Times)
Sample lines: "If there are no corridors for wildlife movement and if excessive excavation of dirt to build bigger, taller houses erodes the slope of a hillside, then we are slowly destroying wildlife habitat. For those people fretting about what this will do to their property values—isn't open space, trees, and wildlife an amenity in these communities?"   
Persuasive Review Writing Examples
Source: The New York Times
Book or movie reviews are more great persuasive writing examples. Look for those written by professionals for the strongest arguments and writing styles. Here are reviews of some popular books and movies by well-known critics to use as samples.
The Great Gatsby (The Chicago Tribune, 1925)
Sample lines: "What ails it, fundamentally, is the plain fact that it is simply a story—that Fitzgerald seems to be far more interested in maintaining its suspense than in getting under the skins of its people. It is not that they are false: It is that they are taken too much for granted. Only Gatsby himself genuinely lives and breathes. The rest are mere marionettes—often astonishingly lifelike, but nevertheless not quite alive."
Harry Potter and the Sorcerer's Stone (Washington Post, 1999)
Sample lines: "Obviously, Harry Potter and the Sorcerer's Stone should make any modern 11-year-old a very happy reader. The novel moves quickly, packs in everything from a boa constrictor that winks to a melancholy Zen-spouting centaur to an owl postal system, and ends with a scary surprise. Yet it is, essentially, a light-hearted thriller, interrupted by occasional seriousness (the implications of Harry's miserable childhood, a moral about the power of love)."
Twilight (The Telegraph, 2009)
Sample lines: "No secret, of course, at whom this book is aimed, and no doubt, either, that it has hit its mark. The four Twilight novels are not so much enjoyed, as devoured, by legions of young female fans worldwide. That's not to say boys can't enjoy these books; it's just that the pages of heart-searching dialogue between Edward and Bella may prove too long on chat and too short on action for the average male reader."
To Kill a Mockingbird (Time, 1960)
Sample lines: "Author Lee, 34, an Alabaman, has written her first novel with all of the tactile brilliance and none of the preciosity generally supposed to be standard swamp-warfare issue for Southern writers. The novel is an account of an awakening to good and evil, and a faint catechistic flavor may have been inevitable. But it is faint indeed; novelist Lee's prose has an edge that cuts through cant, and she teaches the reader an astonishing number of useful truths about little girls and about Southern life."
The Diary of Anne Frank (The New York Times, 1952)
Sample lines: "And this quality brings it home to any family in the world today. Just as the Franks lived in momentary fear of the Gestapo's knock on their hidden door, so every family today lives in fear of the knock of war. Anne's diary is a great affirmative answer to the life-question of today, for she shows how ordinary people, within this ordeal, consistently hold to the greater human values."   
Persuasive Essay Writing Examples
From the earliest days of print, authors have used persuasive essays to try to sway others to their own point of view. Check out these top examples.
The American Crisis by Thomas Paine
Sample lines: "These are the times that try men's souls. The summer soldier and the sunshine patriot will, in this crisis, shrink from the service of their country; but he that stands by it now, deserves the love and thanks of man and woman. Tyranny, like hell, is not easily conquered; yet we have this consolation with us, that the harder the conflict, the more glorious the triumph. What we obtain too cheap, we esteem too lightly: it is dearness only that gives every thing its value."
Politics and the English Language by George Orwell
Sample lines: "As I have tried to show, modern writing at its worst does not consist in picking out words for the sake of their meaning and inventing images in order to make the meaning clearer. It consists in gumming together long strips of words which have already been set in order by someone else, and making the results presentable by sheer humbug."
Letter From a Birmingham Jail by Dr. Martin Luther King Jr.
Sample lines: "We know through painful experience that freedom is never voluntarily given by the oppressor; it must be demanded by the oppressed. Frankly, I have yet to engage in a direct action campaign that was 'well timed' in the view of those who have not suffered unduly from the disease of segregation. For years now I have heard the word 'Wait!' It rings in the ear of every Negro with piercing familiarity. This 'Wait' has almost always meant 'Never.' We must come to see, with one of our distinguished jurists, that 'justice too long delayed is justice denied.'"
Civil Disobedience by Henry David Thoreau
Sample lines: "Even voting for the right is doing nothing for it. It is only expressing to men feebly your desire that it should prevail. A wise man will not leave the right to the mercy of chance, nor wish it to prevail through the power of the majority. There is but little virtue in the action of masses of men."
Go Gentle Into That Good Night by Roger Ebert
Sample lines: "'Kindness' covers all of my political beliefs. No need to spell them out. I believe that if, at the end of it all, according to our abilities, we have done something to make others a little happier, and something to make ourselves a little happier, that is about the best we can do. To make others less happy is a crime."
What are your favorite persuasive writing examples to use with students? Come share your ideas in the WeAreTeachers HELPLINE group on Facebook .
Plus, the big list of essay topics for high school (100+ ideas) ..
You Might Also Like
101 Interesting Persuasive Essay Topics for Kids and Teens
Use your words to sway the reader. Continue Reading
Copyright © 2023. All rights reserved. 5335 Gate Parkway, Jacksonville, FL 32256
What are your chances of acceptance?
Calculate for all schools, your chance of acceptance.
Your chancing factors
Extracurriculars.
112 Persuasive Speech Topics That Are Actually Engaging
What's covered:, how to pick an awesome persuasive speech topic, 112 engaging persuasive speech topics, tips for preparing your persuasive speech.
Writing a stellar persuasive speech requires a carefully crafted argument that will resonate with your audience to sway them to your side. This feat can be challenging to accomplish, but an engaging, thought-provoking speech topic is an excellent place to start.
When it comes time to select a topic for your persuasive speech, you may feel overwhelmed by all the options to choose from—or your brain may be drawing a completely blank slate. If you're having trouble thinking of the perfect topic, don't worry. We're here to help!
In this post, we're sharing how to choose the perfect persuasive speech topic and tips to prepare for your speech. Plus, you'll find 112 persuasive speech topics that you can take directly from us or use as creative inspiration for your own ideas!
Choose Something You're Passionate About
It's much easier to write, research, and deliver a speech about a cause you care about. Even if it's challenging to find a topic that completely sparks your interest, try to choose a topic that aligns with your passions.
However, keep in mind that not everyone has the same interests as you. Try to choose a general topic to grab the attention of the majority of your audience, but one that's specific enough to keep them engaged.
For example, suppose you're giving a persuasive speech about book censorship. In that case, it's probably too niche to talk about why "To Kill a Mockingbird" shouldn't be censored (even if it's your favorite book), and it's too broad to talk about media censorship in general.
Steer Clear of Cliches
Have you already heard a persuasive speech topic presented dozens of times? If so, it's probably not an excellent choice for your speech—even if it's an issue you're incredibly passionate about.
Although polarizing topics like abortion and climate control are important to discuss, they aren't great persuasive speech topics. Most people have already formed an opinion on these topics, which will either cause them to tune out or have a negative impression of your speech.
Instead, choose topics that are fresh, unique, and new. If your audience has never heard your idea presented before, they will be more open to your argument and engaged in your speech.
Have a Clear Side of Opposition
For a persuasive speech to be engaging, there must be a clear side of opposition. To help determine the arguability of your topic, ask yourself: "If I presented my viewpoint on this topic to a group of peers, would someone disagree with me?" If the answer is yes, then you've chosen a great topic!
Now that we've laid the groundwork for what it takes to choose a great persuasive speech topic, here are over one hundred options for you to choose from.
Discover your chances at hundreds of schools
Our free chancing engine takes into account your history, background, test scores, and extracurricular activities to show you your real chances of admission—and how to improve them.
Should high school athletes get tested for steroids?
Should schools be required to have physical education courses?
Should sports grades in school depend on things like athletic ability?
What sport should be added to or removed from the Olympics?
Should college athletes be able to make money off of their merchandise?
Should sports teams be able to recruit young athletes without a college degree?
Should we consider video gamers as professional athletes?
Is cheerleading considered a sport?
Should parents allow their kids to play contact sports?
Should professional female athletes be paid the same as professional male athletes?
Should college be free at the undergraduate level?
Is the traditional college experience obsolete?
Should you choose a major based on your interests or your potential salary?
Should high school students have to meet a required number of service hours before graduating?
Should teachers earn more or less based on how their students perform on standardized tests?
Are private high schools more effective than public high schools?
Should there be a minimum number of attendance days required to graduate?
Are GPAs harmful or helpful?
Should schools be required to teach about standardized testing?
Should Greek Life be banned in the United States?
Should schools offer science classes explicitly about mental health?
Should students be able to bring their cell phones to school?
Should all public restrooms be all-gender?
Should undocumented immigrants have the same employment and education opportunities as citizens?
Should everyone be paid a living wage regardless of their employment status?
Should supremacist groups be able to hold public events?
Should guns be allowed in public places?
Should the national drinking age be lowered?
Should prisoners be allowed to vote?
Should the government raise or lower the retirement age?
Should the government be able to control the population?
Is the death penalty ethical?
Environment
Should stores charge customers for plastic bags?
Should breeding animals (dogs, cats, etc.) be illegal?
Is it okay to have exotic animals as pets?
Should people be fined for not recycling?
Should compost bins become mandatory for restaurants?
Should electric vehicles have their own transportation infrastructure?
Would heavier fining policies reduce corporations' emissions?
Should hunting be encouraged or illegal?
Should reusable diapers replace disposable diapers?
Science & Technology
Is paper media more reliable than digital news sources?
Should automated/self-driving cars be legalized?
Should schools be required to provide laptops to all students?
Should software companies be able to have pre-downloaded programs and applications on devices?
Should drones be allowed in military warfare?
Should scientists invest more or less money into cancer research?
Should cloning be illegal?
Should societies colonize other planets?
Should there be legal oversight over the development of technology?
Social Media
Should there be an age limit on social media?
Should cyberbullying have the same repercussions as in-person bullying?
Are online relationships as valuable as in-person relationships?
Does "cancel culture" have a positive or negative impact on societies?
Are social media platforms reliable information or news sources?
Should social media be censored?
Does social media create an unrealistic standard of beauty?
Is regular social media usage damaging to real-life interactions?
Is social media distorting democracy?
How many branches of government should there be?
Who is the best/worst president of all time?
How long should judges serve in the U.S. Supreme Court?
Should a more significant portion of the U.S. budget be contributed towards education?
Should the government invest in rapid transcontinental transportation infrastructure?
Should airport screening be more or less stringent?
Should the electoral college be dismantled?
Should the U.S. have open borders?
Should the government spend more or less money on space exploration?
Should students sing Christmas carols, say the pledge of allegiance, or perform other tangentially religious activities?
Should nuns and priests become genderless roles?
Should schools and other public buildings have prayer rooms?
Should animal sacrifice be legal if it occurs in a religious context?
Should countries be allowed to impose a national religion on their citizens?
Should the church be separated from the state?
Does freedom of religion positively or negatively affect societies?
Parenting & Family
Is it better to have children at a younger or older age?
Is it better for children to go to daycare or stay home with their parents?
Does birth order affect personality?
Should parents or the school system teach their kids about sex?
Are family traditions important?
Should parents smoke or drink around young children?
Should "spanking" children be illegal?
Should parents use swear words in front of their children?
Should parents allow their children to play violent video games?
Entertainment
Should all actors be paid the same regardless of gender or ethnicity?
Should all award shows be based on popular vote?
Who should be responsible for paying taxes on prize money, the game show staff or the contestants?
Should movies and television shows have ethnicity and gender quotas?
Should newspapers and magazines move to a completely online format?
Should streaming services like Netflix and Hulu be free for students?
Is the movie rating system still effective?
Should celebrities have more privacy rights?
Arts & Humanities
Are libraries becoming obsolete?
Should all schools have mandatory art or music courses in their curriculum?
Should offensive language be censored from classic literary works?
Is it ethical for museums to keep indigenous artifacts?
Should digital designs be considered an art form? 
Should abstract art be considered an art form?
Is music therapy effective?
Should tattoos be regarded as "professional dress" for work?
Should schools place greater emphasis on the arts programs?
Should euthanasia be allowed in hospitals and other clinical settings?
Should the government support and implement universal healthcare?
Would obesity rates lower if the government intervened to make healthy foods more affordable?
Should teenagers be given access to birth control pills without parental consent?
Should food allergies be considered a disease?
Should health insurance cover homeopathic medicine?
Is using painkillers healthy?
Should genetically modified foods be banned?
Should there be a tax on unhealthy foods?
Should tobacco products be banned from the country?
Should the birth control pill be free for everyone?
Do Your Research
A great persuasive speech is supported with plenty of well-researched facts and evidence. So before you begin the writing process, research both sides of the topic you're presenting in-depth to gain a well-rounded perspective of the topic.
Understand Your Audience
It's critical to understand your audience to deliver a great persuasive speech. After all, you are trying to convince them that your viewpoint is correct. Before writing your speech, consider the facts and information that your audience may already know, and think about the beliefs and concerns they may have about your topic. Then, address these concerns in your speech, and be mindful to include fresh, new information.
Have Someone Read Your Speech
Once you have finished writing your speech, have someone read it to check for areas of strength and improvement. You can use CollegeVine's free essay review tool to get feedback on your speech from a peer!
Practice Makes Perfect
After completing your final draft, the key to success is to practice. Present your speech out loud in front of a mirror, your family, friends, and basically, anyone who will listen. Not only will the feedback of others help you to make your speech better, but you'll become more confident in your presentation skills and may even be able to commit your speech to memory.
Hopefully, these ideas have inspired you to write a powerful, unique persuasive speech. With the perfect topic, plenty of practice, and a boost of self-confidence, we know you'll impress your audience with a remarkable speech!
Related CollegeVine Blog Posts
PRO Courses Guides New Tech Help Pro Expert Videos About wikiHow Pro Upgrade Sign In
EDIT Edit this Article
EXPLORE Tech Help Pro About Us Random Article Quizzes Request a New Article Community Dashboard This Or That Game Popular Categories Arts and Entertainment Artwork Books Movies Computers and Electronics Computers Phone Skills Technology Hacks Health Men's Health Mental Health Women's Health Relationships Dating Love Relationship Issues Hobbies and Crafts Crafts Drawing Games Education & Communication Communication Skills Personal Development Studying Personal Care and Style Fashion Hair Care Personal Hygiene Youth Personal Care School Stuff Dating All Categories Arts and Entertainment Finance and Business Home and Garden Relationship Quizzes Cars & Other Vehicles Food and Entertaining Personal Care and Style Sports and Fitness Computers and Electronics Health Pets and Animals Travel Education & Communication Hobbies and Crafts Philosophy and Religion Work World Family Life Holidays and Traditions Relationships Youth
Browse Articles
Learn Something New
Quizzes Hot
This Or That Game New
Train Your Brain
Explore More
Support wikiHow
About wikiHow
Log in / Sign up
Education and Communications
Communication Skills
Public Speaking
Speechwriting
How to Write a Persuasive Speech
Last Updated: November 2, 2023 Fact Checked
This article was co-authored by Patrick Muñoz . Patrick is an internationally recognized Voice & Speech Coach, focusing on public speaking, vocal power, accent and dialects, accent reduction, voiceover, acting and speech therapy. He has worked with clients such as Penelope Cruz, Eva Longoria, and Roselyn Sanchez. He was voted LA's Favorite Voice and Dialect Coach by BACKSTAGE, is the voice and speech coach for Disney and Turner Classic Movies, and is a member of Voice and Speech Trainers Association. There are 7 references cited in this article, which can be found at the bottom of the page. This article has been fact-checked, ensuring the accuracy of any cited facts and confirming the authority of its sources. This article has been viewed 1,509,644 times.
A persuasive speech is a speech intended to convince the audience to do something. Whether you want to get people to vote, stop littering, or change their minds about an important issue, persuasive speeches are an effective way to sway an audience. There are many elements that go into a successful persuasive speech. But, with some preparation and practice, you can deliver a powerful speech.
Preparing to Write
Especially if your topic is a controversial one, it's a good idea to know the arguments on all sides of the issue. [1] X Research source Whatever argument you are making, you'll be more persuasive if you can address the views of the opposing side.
Spend some time reading books or articles about your topic. You can go to the library and ask a librarian for help finding books, or just go online and find some articles. Make sure to use reliable sources, like major news organizations, or academic books or articles.
Opinion-oriented sources, like editorials, talk radio, or partisan cable news, can be valuable for finding out what other people think about your topic. But, don't rely on them as your only source of information. They can be very biased. If you use them at all, make sure to read a variety of viewpoints on the matter, not just one side.
For example, if your topic is recycling, it's important to know a lot about recycling. But, your speech will need to reflect exactly what you hope the audience will do. Are you trying to get people to vote in favor of a citywide recycling program? Or are you trying to convince them to sort out their glass and cans and put them in a separate bin? These will be different speeches, so having the goal spelled out early will help you craft your message.
An audience that knows little about your topic will need more background information and simpler language. An audience made up of experts on the topic would likely find such a simple speech boring.
Likewise, an audience that already supports your view on a topic will be easier to persuade to take some action. You won't need to convince them you are right, but only that they need to do something. By contrast, an audience that does not agree with you will need persuasion to even consider your point of view.
For example, imagine you want to convince your audience to support a city-wide recycling program. If they already think recycling is important, you only need to convince them of the value of this specific program. But, if they don't care about recycling or oppose it, you will need to first convince them that recycling is worthwhile.
Ethos. These are appeals to the audience's ethics or morals. [2] X Research source For example: "Recycling is the right thing to do. Wasting our limited resources steals from future generations, which is immoral."
Pathos. These are appeals to the audience's emotions. [3] X Research source For example: "Think of the animals that lose their homes every day because of trees being chopped down. If we recycled more, we could save these beautiful forests."
Logos. These are appeals to the audiences logic or intellect. [4] X Research source For example: "We know that there is a limited supply of natural resources. We can make this supply last longer by recycling."
You can rely on any one or some combination.
The number of points you can make to support your position will be determined by how much time you have to speak.
As a rule of thumb, three to four supporting points is usually a good number. [5] X Research source
For example, in the speech about recycling, your three main points might be: 1. Recycling saves resources, 2. Recycling reduces the amount of garbage, and 3. Recycling is cost-effective.
Writing your Speech
An attention grabber. This could be a statement (or sometimes a visual) that gets your audience's attention. It can be a good idea to be a little startling or dramatic at the opening of your speech. For example, you might start with information (or pictures) showing how a nearby landfill is nearly full to capacity.
A link to the audience. This is a means of showing that you have something in common with the audience. Show that you have a similar background or share an emotional connection of some kind. This will really depend on knowing your audience. For example, if you are a parent, speaking to other parents, you might emphasize the concern for your own children's future. If you share a common interest or ideological position with your audience, you can emphasize that.
Your credentials. This is a means of showing that you are knowledgeable or an authority on the topic of the speech. Highlight the research you've done on your topic. If you have any personal or professional experience with the topic, be sure to emphasize that, too. In the recycling example, you might say "I've invested many hours studying the recycling issue and the types of programs available in other cities."
Your goal. Explain to the audience what you hope the speech will accomplish. For example: "I hope by the end of my talk that you will agree that we need a city wide recycling program."
A road map. Finally, tell the audience what the main points of the speech will be. For example, "I believe we must start a recycling program for these three reasons...."
Arrange these points logically. Don't jump from one point to the next, and then back again. Instead, complete an argument, then move on to another that flows logically from it. [7] X Research source
Use credible sources from your research to back the points you are making. Even if your point is more emotional (pathos), introducing some factual information will make your argument stronger. For example "Each year, 40,000 acres of beautiful forests are destroyed to make paper, according to a study from the American Recycling Institute."
Use real life examples that the audience can relate to. Even an argument based on facts and logic (logos) should relate to the audience's lives and interests. For example: "In these hard economic times, I know many of you are afraid that a recycling program will mean a costly increase in taxes. But, the city of Springfield started a program like this one three years ago. So far they've seen an increase in revenue as a result of the program. Many residents have seen a decrease in their taxes as a result."
Make sure that you describe opposing views fairly and objectively. Consider whether someone who actually holds that view would approve of the way you are describing their position. If you aren't sure, find someone who thinks that way and ask!
For example, you would not want to say: "opponents of recycling just don't care if we waste our precious resources, or our money." That's not a fair description of their opinion.
Instead, you might say: "opponents of recycling are concerned that the cost might be much higher than just using new materials," and then go on to offer an argument about why recycling might be the more cost-effective option.
Don't just restate, verbatim, what you've already said. Instead, use this as an opportunity to reinforce the way your main points support your call to action. For example: "To sum up, I've shown you (points a, b, and c). These three undeniable facts point to a city-wide recycling program as the most sensible and ethical step we can take in helping create a more sustainable future. Please, join me in voting 'yes' on this program in November."
Delivering your Speech
Try practicing in front of a mirror, so that you can see how you are delivering the speech. This can help you notice your facial expressions and body language. These can help or hinder your ability to get your message across.
For example, you might notice you are slouching, or that that you fidget with your collar. These actions suggest to an audience that you aren't confident.
Better still, record yourself with a video camera and watch the tape afterwards. This can help you see (and hear) where your delivery needs improvement. [8] X Research source It has the benefit of providing audio, and also won't distract you as much as a mirror when you're speaking.
Once you've practiced on your own a few times, try giving the speech to a small group of friends or family members. Ask for their feedback on your message and delivery.
Generally speaking, this will mean dressing professionally. But, the degree of formality will vary. A speech to a film club to convince them to show your film won't require the same degree of formality as speaking to the executives of a movie distribution company. For the executives, you would want to wear a suit. For the film club, that might be overdoing it.
Be friendly and make eye contact with the audience.
Move around, where appropriate, but don't fidget or pick at your clothes or hair.
Don't read the speech. It's okay to use a few notes to keep yourself on track, but your speech should be mostly memorized.
Roll with the punches. If you make a mistake, don't let it derail your whole speech. This might be an opportunity to use a little humor. Then, move on.
For example, if you want them to contact the mayor, demanding a recycling program, don't just ask them to do it. Give them stamped, addressed envelopes to send a letter, or cards with the mayor's phone number and email address. If you do this, many more people are likely to follow through.
Patrick Muñoz
Speak from your heart and connect with your audience. Look them in the eyes and really talk to them. Make sure you're comfortable delivering your speech and that you use a warm, confident tone.
Sample Template
Community Q&A
Look around at the audience, making eye contact, especially during pauses in your speech. If you're feeling nervous about this, pick out a single person in the audience and pretend you are speaking only to them. After a little while, pick someone else, and repeat. [9] X Research source Thanks Helpful 0 Not Helpful 0
Speak forward, projecting your voice toward the audience with confidence. Do not speak down toward the floor. Thanks Helpful 0 Not Helpful 0
Try to cite sources for statistics and use credible, non-biased sources. Thanks Helpful 0 Not Helpful 0
Avoid being confrontational, when possible. Don't be sarcastic or mocking when discussing viewpoints other than your own. This can be alienating to your audience, even those who may agree with you. Thanks Helpful 55 Not Helpful 17
Don't be pompous or arrogant during your speech. Be humble, and be open to questions, suggestions, and feedback. Thanks Helpful 1 Not Helpful 1
You Might Also Like
↑ http://grammar.yourdictionary.com/style-and-usage/steps-for-writing-a-persuasive-speech.html
↑ http://www.doe.virginia.gov/testing/sol/standards_docs/english/2010/lesson_plans/communication/9-12/7_9-12_communictionwriting_persuasivewritingspeaking%20.pdf
↑ http://www.best-speech-topics.com/writing-a-persuasive-speech.html
↑ https://www.speechanddebate.org/wp-content/uploads/Tips-for-Writing-a-Persuasive-Speech.pdf
↑ https://www.comm.pitt.edu/structuring-speech
↑ https://www.leonardoenglish.com/blog/recording-yourself-in-english
↑ https://www.zenbusiness.com/blog/eyecontact/
About This Article
To write a persuasive speech, start with a strong opening that will make your reader want to pay attention, including an attention grabber, your credentials, the essay's goal, and a road map for the essay. Next, offer persuasive evidence or reasons why the reader should support your viewpoint. Arrange these points logically, use credible sources, and employ some real life examples. Additionally, address counter-arguments to show that you're looking at the topic from all sides. Finally, conclude by clearly letting the audience know how to put your ideas into action. To learn how to involve your audience when you deliver your speech, keep reading. Did this summary help you? Yes No
Reader Success Stories
Evan Murphree
Feb 8, 2022
Did this article help you?
Dianka Pradhan
Jun 28, 2019
Brittany Grech
Mar 27, 2017
Mavis Agyeiwaa Kyei
Oct 27, 2020
Jun 5, 2017
Featured Articles
Trending Articles
Watch Articles
Terms of Use
Privacy Policy
Do Not Sell or Share My Info
Not Selling Info
Get all the best how-tos!
Sign up for wikiHow's weekly email newsletter

Want to create or adapt books like this? Learn more about how Pressbooks supports open publishing practices.
11.2 Persuasive Speaking
Learning objectives.
Explain how claims, evidence, and warrants function to create an argument.
Identify strategies for choosing a persuasive speech topic.
Identify strategies for adapting a persuasive speech based on an audience's orientation to the proposition.
Distinguish among propositions of fact, value, and policy.
Choose an organizational pattern that is fitting for a persuasive speech topic.
We produce and receive persuasive messages daily, but we don't often stop to think about how we make the arguments we do or the quality of the arguments that we receive. In this section, we'll learn the components of an argument, how to choose a good persuasive speech topic, and how to adapt and organize a persuasive message.
Foundation of Persuasion
Persuasive speaking seeks to influence the beliefs, attitudes, values, or behaviors of audience members. In order to persuade, a speaker has to construct arguments that appeal to audience members. Arguments form around three components: claim, evidence, and warrant. The claim is the statement that will be supported by evidence. Your thesis statement is the overarching claim for your speech, but you will make other claims within the speech to support the larger thesis. Evidence , also called grounds, supports the claim. The main points of your persuasive speech and the supporting material you include serve as evidence. For example, a speaker may make the following claim: "There should be a national law against texting while driving." The speaker could then support the claim by providing the following evidence: "Research from the US Department of Transportation has found that texting while driving creates a crash risk that is twenty-three times worse than driving while not distracted." The warrant is the underlying justification that connects the claim and the evidence. One warrant for the claim and evidence cited in this example is that the US Department of Transportation is an institution that funds research conducted by credible experts. An additional and more implicit warrant is that people shouldn't do things they know are unsafe.
Figure 11.2 Components of an Argument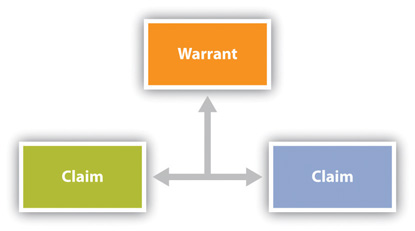 The quality of your evidence often impacts the strength of your warrant, and some warrants are stronger than others. A speaker could also provide evidence to support their claim advocating for a national ban on texting and driving by saying, "I have personally seen people almost wreck while trying to text." While this type of evidence can also be persuasive, it provides a different type and strength of warrant since it is based on personal experience. In general, the anecdotal evidence from personal experience would be given a weaker warrant than the evidence from the national research report. The same process works in our legal system when a judge evaluates the connection between a claim and evidence. If someone steals my car, I could say to the police, "I'm pretty sure Mario did it because when I said hi to him on campus the other day, he didn't say hi back, which proves he's mad at me." A judge faced with that evidence is unlikely to issue a warrant for Mario's arrest. Fingerprint evidence from the steering wheel that has been matched with a suspect is much more likely to warrant arrest.
As you put together a persuasive argument, you act as the judge. You can evaluate arguments that you come across in your research by analyzing the connection (the warrant) between the claim and the evidence. If the warrant is strong, you may want to highlight that argument in your speech. You may also be able to point out a weak warrant in an argument that goes against your position, which you could then include in your speech. Every argument starts by putting together a claim and evidence, but arguments grow to include many interrelated units.
Choosing a Persuasive Speech Topic
As with any speech, topic selection is important and is influenced by many factors. Good persuasive speech topics are current, controversial, and have important implications for society. If your topic is currently being discussed on television, in newspapers, in the lounges in your dorm, or around your family's dinner table, then it's a current topic. A persuasive speech aimed at getting audience members to wear seat belts in cars wouldn't have much current relevance, given that statistics consistently show that most people wear seat belts. Giving the same speech would have been much more timely in the 1970s when there was a huge movement to increase seat-belt use.
Many topics that are current are also controversial, which is what gets them attention by the media and citizens. Current and controversial topics will be more engaging for your audience. A persuasive speech to encourage audience members to donate blood or recycle wouldn't be very controversial, since the benefits of both practices are widely agreed on. However, arguing that the restrictions on blood donation by men who have had sexual relations with men be lifted would be controversial. I must caution here that controversial is not the same as inflammatory. An inflammatory topic is one that evokes strong reactions from an audience for the sake of provoking a reaction. Being provocative for no good reason or choosing a topic that is extremist will damage your credibility and prevent you from achieving your speech goals.
You should also choose a topic that is important to you and to society as a whole. As we have already discussed in this book, our voices are powerful, as it is through communication that we participate and make change in society. Therefore we should take seriously opportunities to use our voices to speak publicly. Choosing a speech topic that has implications for society is probably a better application of your public speaking skills than choosing to persuade the audience that Lebron James is the best basketball player in the world or that Superman is a better hero than Spiderman. Although those topics may be very important to you, they don't carry the same social weight as many other topics you could choose to discuss. Remember that speakers have ethical obligations to the audience and should take the opportunity to speak seriously.
You will also want to choose a topic that connects to your own interests and passions. If you are an education major, it might make more sense to do a persuasive speech about funding for public education than the death penalty. If there are hot-button issues for you that make you get fired up and veins bulge out in your neck, then it may be a good idea to avoid those when speaking in an academic or professional context.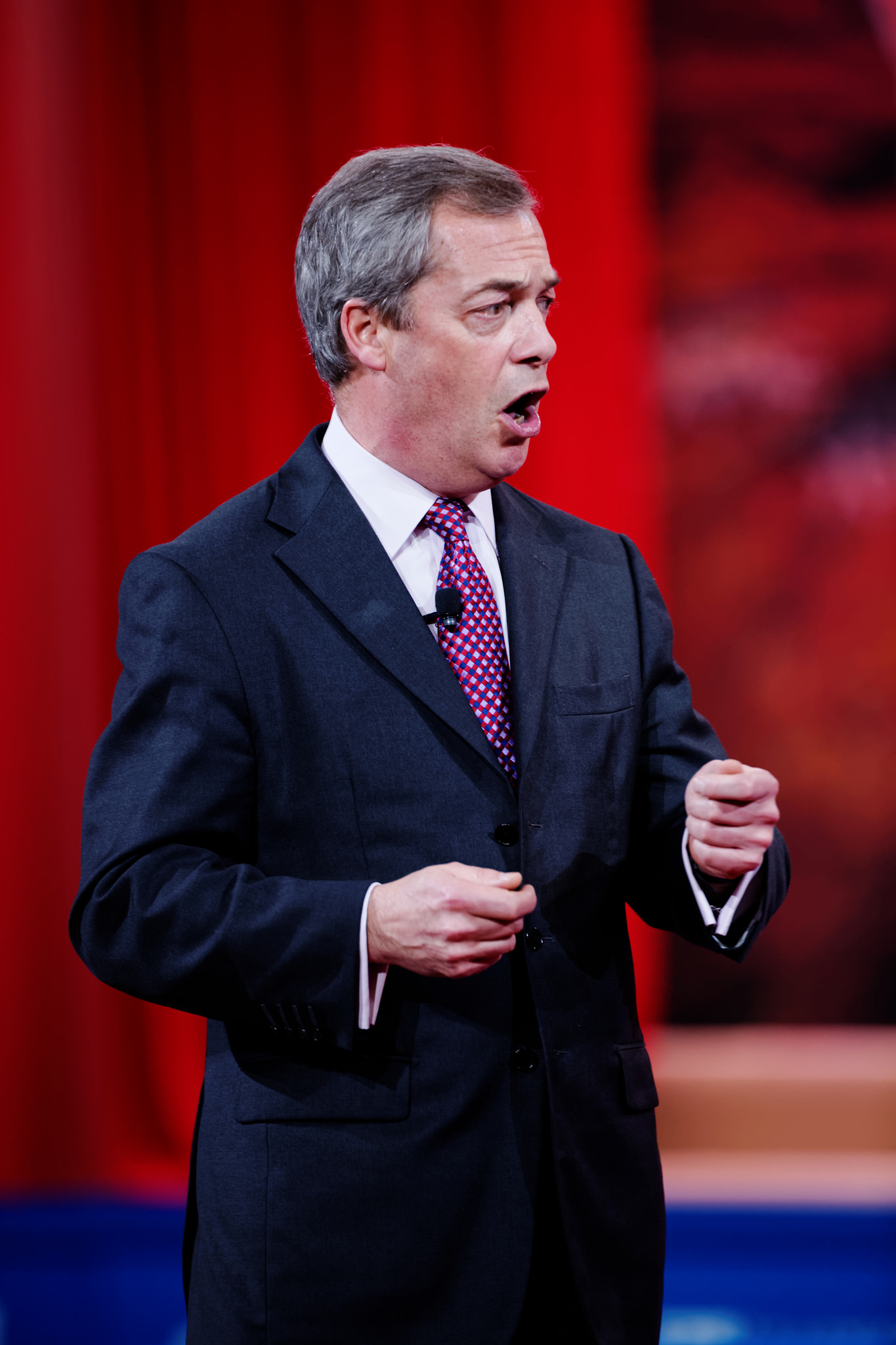 Choose a persuasive speech topic that you're passionate about but still able to approach and deliver in an ethical manner.
Michael Vadon – Nigel Farage – CC BY-SA 2.0.
Choosing such topics may interfere with your ability to deliver a speech in a competent and ethical manner. You want to care about your topic, but you also want to be able to approach it in a way that's going to make people want to listen to you. Most people tune out speakers they perceive to be too ideologically entrenched and write them off as extremists or zealots.
You also want to ensure that your topic is actually persuasive. Draft your thesis statement as an "I believe" statement so your stance on an issue is clear. Also, think of your main points as reasons to support your thesis. Students end up with speeches that aren't very persuasive in nature if they don't think of their main points as reasons. Identifying arguments that counter your thesis is also a good exercise to help ensure your topic is persuasive. If you can clearly and easily identify a competing thesis statement and supporting reasons, then your topic and approach are arguable.
Review of Tips for Choosing a Persuasive Speech Topic
Not current. People should use seat belts.
Current. People should not text while driving.
Not controversial. People should recycle.
Controversial. Recycling should be mandatory by law.
Not as impactful. Superman is the best superhero.
Impactful. Colleges and universities should adopt zero-tolerance bullying policies.
Unclear thesis. Homeschooling is common in the United States.
Clear, argumentative thesis with stance. Homeschooling does not provide the same benefits of traditional education and should be strictly monitored and limited.
Adapting Persuasive Messages
Competent speakers should consider their audience throughout the speech-making process. Given that persuasive messages seek to directly influence the audience in some way, audience adaptation becomes even more important. If possible, poll your audience to find out their orientation toward your thesis. I read my students' thesis statements aloud and have the class indicate whether they agree with, disagree with, or are neutral in regards to the proposition. It is unlikely that you will have a homogenous audience, meaning that there will probably be some who agree, some who disagree, and some who are neutral. So you may employ all of the following strategies, in varying degrees, in your persuasive speech.
When you have audience members who already agree with your proposition, you should focus on intensifying their agreement. You can also assume that they have foundational background knowledge of the topic, which means you can take the time to inform them about lesser-known aspects of a topic or cause to further reinforce their agreement. Rather than move these audience members from disagreement to agreement, you can focus on moving them from agreement to action. Remember, calls to action should be as specific as possible to help you capitalize on audience members' motivation in the moment so they are more likely to follow through on the action.
There are two main reasons audience members may be neutral in regards to your topic: (1) they are uninformed about the topic or (2) they do not think the topic affects them. In this case, you should focus on instilling a concern for the topic. Uninformed audiences may need background information before they can decide if they agree or disagree with your proposition. If the issue is familiar but audience members are neutral because they don't see how the topic affects them, focus on getting the audience's attention and demonstrating relevance. Remember that concrete and proxemic supporting materials will help an audience find relevance in a topic. Students who pick narrow or unfamiliar topics will have to work harder to persuade their audience, but neutral audiences often provide the most chance of achieving your speech goal since even a small change may move them into agreement.
When audience members disagree with your proposition, you should focus on changing their minds. To effectively persuade, you must be seen as a credible speaker. When an audience is hostile to your proposition, establishing credibility is even more important, as audience members may be quick to discount or discredit someone who doesn't appear prepared or doesn't present well-researched and supported information. Don't give an audience a chance to write you off before you even get to share your best evidence. When facing a disagreeable audience, the goal should also be small change. You may not be able to switch someone's position completely, but influencing him or her is still a success. Aside from establishing your credibility, you should also establish common ground with an audience.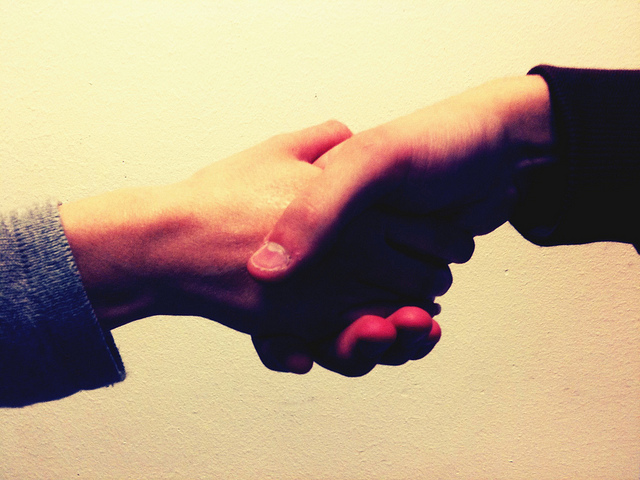 Build common ground with disagreeable audiences and acknowledge areas of disagreement.
Chris-Havard Berge – Shaking Hands – CC BY-NC 2.0.
Acknowledging areas of disagreement and logically refuting counterarguments in your speech is also a way to approach persuading an audience in disagreement, as it shows that you are open-minded enough to engage with other perspectives.
Determining Your Proposition
The proposition of your speech is the overall direction of the content and how that relates to the speech goal. A persuasive speech will fall primarily into one of three categories: propositions of fact, value, or policy. A speech may have elements of any of the three propositions, but you can usually determine the overall proposition of a speech from the specific purpose and thesis statements.
Propositions of fact focus on beliefs and try to establish that something "is or isn't." Propositions of value focus on persuading audience members that something is "good or bad," "right or wrong," or "desirable or undesirable." Propositions of policy advocate that something "should or shouldn't" be done. Since most persuasive speech topics can be approached as propositions of fact, value, or policy, it is a good idea to start thinking about what kind of proposition you want to make, as it will influence how you go about your research and writing. As you can see in the following example using the topic of global warming, the type of proposition changes the types of supporting materials you would need:
Proposition of fact. Global warming is caused by increased greenhouse gases related to human activity.
Proposition of value. America's disproportionately large amount of pollution relative to other countries is wrong .
Proposition of policy. There should be stricter emission restrictions on individual cars.
To support propositions of fact, you would want to present a logical argument based on objective facts that can then be used to build persuasive arguments. Propositions of value may require you to appeal more to your audience's emotions and cite expert and lay testimony. Persuasive speeches about policy usually require you to research existing and previous laws or procedures and determine if any relevant legislation or propositions are currently being considered.
"Getting Critical"
Persuasion and Masculinity
The traditional view of rhetoric that started in ancient Greece and still informs much of our views on persuasion today has been critiqued for containing Western and masculine biases. Traditional persuasion has been linked to Western and masculine values of domination, competition, and change, which have been critiqued as coercive and violent (Gearhart, 1979).
Communication scholars proposed an alternative to traditional persuasive rhetoric in the form of invitational rhetoric. Invitational rhetoric differs from a traditional view of persuasive rhetoric that "attempts to win over an opponent, or to advocate the correctness of a single position in a very complex issue" (Bone et al., 2008). Instead, invitational rhetoric proposes a model of reaching consensus through dialogue. The goal is to create a climate in which growth and change can occur but isn't required for one person to "win" an argument over another. Each person in a communication situation is acknowledged to have a standpoint that is valid but can still be influenced through the offering of alternative perspectives and the invitation to engage with and discuss these standpoints (Ryan & Natalle, 2001). Safety, value, and freedom are three important parts of invitational rhetoric. Safety involves a feeling of security in which audience members and speakers feel like their ideas and contributions will not be denigrated. Value refers to the notion that each person in a communication encounter is worthy of recognition and that people are willing to step outside their own perspectives to better understand others. Last, freedom is present in communication when communicators do not limit the thinking or decisions of others, allowing all participants to speak up (Bone et al., 2008).
Invitational rhetoric doesn't claim that all persuasive rhetoric is violent. Instead, it acknowledges that some persuasion is violent and that the connection between persuasion and violence is worth exploring. Invitational rhetoric has the potential to contribute to the civility of communication in our society. When we are civil, we are capable of engaging with and appreciating different perspectives while still understanding our own. People aren't attacked or reviled because their views diverge from ours. Rather than reducing the world to "us against them, black or white, and right or wrong," invitational rhetoric encourages us to acknowledge human perspectives in all their complexity (Bone et al., 2008).
What is your reaction to the claim that persuasion includes Western and masculine biases?
What are some strengths and weaknesses of the proposed alternatives to traditional persuasion?
In what situations might an invitational approach to persuasion be useful? In what situations might you want to rely on traditional models of persuasion?
Organizing a Persuasive Speech
We have already discussed several patterns for organizing your speech, but some organization strategies are specific to persuasive speaking. Some persuasive speech topics lend themselves to a topical organization pattern, which breaks the larger topic up into logical divisions. Earlier, in Chapter 9 "Preparing a Speech" , we discussed recency and primacy, and in this chapter we discussed adapting a persuasive speech based on the audience's orientation toward the proposition. These concepts can be connected when organizing a persuasive speech topically. Primacy means putting your strongest information first and is based on the idea that audience members put more weight on what they hear first. This strategy can be especially useful when addressing an audience that disagrees with your proposition, as you can try to win them over early. Recency means putting your strongest information last to leave a powerful impression. This can be useful when you are building to a climax in your speech, specifically if you include a call to action.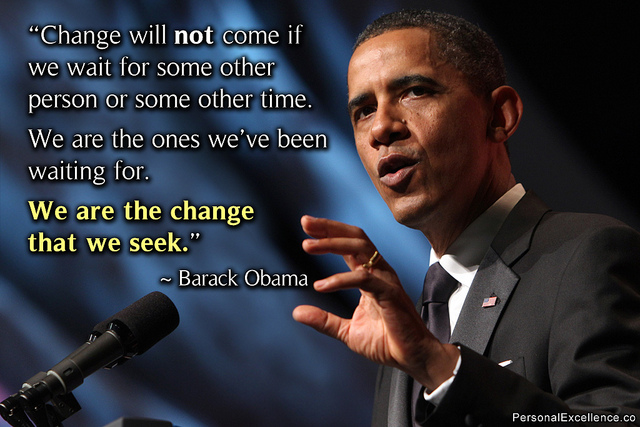 Putting your strongest argument last can help motivate an audience to action.
Celestine Chua – The Change – CC BY 2.0.
The problem-solution pattern is an organizational pattern that advocates for a particular approach to solve a problem. You would provide evidence to show that a problem exists and then propose a solution with additional evidence or reasoning to justify the course of action. One main point addressing the problem and one main point addressing the solution may be sufficient, but you are not limited to two. You could add a main point between the problem and solution that outlines other solutions that have failed. You can also combine the problem-solution pattern with the cause-effect pattern or expand the speech to fit with Monroe's Motivated Sequence.
As was mentioned in Chapter 9 "Preparing a Speech" , the cause-effect pattern can be used for informative speaking when the relationship between the cause and effect is not contested. The pattern is more fitting for persuasive speeches when the relationship between the cause and effect is controversial or unclear. There are several ways to use causes and effects to structure a speech. You could have a two-point speech that argues from cause to effect or from effect to cause. You could also have more than one cause that lead to the same effect or a single cause that leads to multiple effects. The following are some examples of thesis statements that correspond to various organizational patterns. As you can see, the same general topic area, prison overcrowding, is used for each example. This illustrates the importance of considering your organizational options early in the speech-making process, since the pattern you choose will influence your researching and writing.
Persuasive Speech Thesis Statements by Organizational Pattern
Problem-solution. Prison overcrowding is a serious problem that we can solve by finding alternative rehabilitation for nonviolent offenders.
Problem–failed solution–proposed solution. Prison overcrowding is a serious problem that shouldn't be solved by building more prisons; instead, we should support alternative rehabilitation for nonviolent offenders.
Cause-effect. Prisons are overcrowded with nonviolent offenders, which leads to lesser sentences for violent criminals.
Cause-cause-effect. State budgets are being slashed and prisons are overcrowded with nonviolent offenders, which leads to lesser sentences for violent criminals.
Cause-effect-effect. Prisons are overcrowded with nonviolent offenders, which leads to increased behavioral problems among inmates and lesser sentences for violent criminals.
Cause-effect-solution. Prisons are overcrowded with nonviolent offenders, which leads to lesser sentences for violent criminals; therefore we need to find alternative rehabilitation for nonviolent offenders.
Monroe's Motivated Sequence is an organizational pattern designed for persuasive speaking that appeals to audience members' needs and motivates them to action. If your persuasive speaking goals include a call to action, you may want to consider this organizational pattern. We already learned about the five steps of Monroe's Motivated Sequence in Chapter 9 "Preparing a Speech" , but we will review them here with an example:
Hook the audience by making the topic relevant to them.
Imagine living a full life, retiring, and slipping into your golden years. As you get older you become more dependent on others and move into an assisted-living facility. Although you think life will be easier, things get worse as you experience abuse and mistreatment from the staff. You report the abuse to a nurse and wait, but nothing happens and the abuse continues. Elder abuse is a common occurrence, and unlike child abuse, there are no laws in our state that mandate complaints of elder abuse be reported or investigated.
Cite evidence to support the fact that the issue needs to be addressed.
According to the American Psychological Association, one to two million elderly US Americans have been abused by their caretakers. In our state, those in the medical, psychiatric, and social work field are required to report suspicion of child abuse but are not mandated to report suspicions of elder abuse.
Offer a solution and persuade the audience that it is feasible and well thought out.
There should be a federal law mandating that suspicion of elder abuse be reported and that all claims of elder abuse be investigated.
Take the audience beyond your solution and help them visualize the positive results of implementing it or the negative consequences of not.
Elderly people should not have to live in fear during their golden years. A mandatory reporting law for elderly abuse will help ensure that the voices of our elderly loved ones will be heard.
Call your audience to action by giving them concrete steps to follow to engage in a particular action or to change a thought or behavior.
I urge you to take action in two ways. First, raise awareness about this issue by talking to your own friends and family. Second, contact your representatives at the state and national level to let them know that elder abuse should be taken seriously and given the same level of importance as other forms of abuse. I brought cards with the contact information for our state and national representatives for this area. Please take one at the end of my speech. A short e-mail or phone call can help end the silence surrounding elder abuse.
Key Takeaways
Arguments are formed by making claims that are supported by evidence. The underlying justification that connects the claim and evidence is the warrant. Arguments can have strong or weak warrants, which will make them more or less persuasive.
Good persuasive speech topics are current, controversial (but not inflammatory), and important to the speaker and society.
When audience members agree with the proposal, focus on intensifying their agreement and moving them to action.
When audience members are neutral in regards to the proposition, provide background information to better inform them about the issue and present information that demonstrates the relevance of the topic to the audience.
When audience members disagree with the proposal, focus on establishing your credibility, build common ground with the audience, and incorporate counterarguments and refute them.
Propositions of fact focus on establishing that something "is or isn't" or is "true or false."
Propositions of value focus on persuading an audience that something is "good or bad," "right or wrong," or "desirable or undesirable."
Propositions of policy advocate that something "should or shouldn't" be done.
Persuasive speeches can be organized using the following patterns: problem-solution, cause-effect, cause-effect-solution, or Monroe's Motivated Sequence.
Getting integrated: Give an example of persuasive messages that you might need to create in each of the following contexts: academic, professional, personal, and civic. Then do the same thing for persuasive messages you may receive.
To help ensure that your persuasive speech topic is persuasive and not informative, identify the claims, evidence, and warrants you may use in your argument. In addition, write a thesis statement that refutes your topic idea and identify evidence and warrants that could support that counterargument.
Determine if your speech is primarily a proposition of fact, value, or policy. How can you tell? Identify an organizational pattern that you think will work well for your speech topic, draft one sentence for each of your main points, and arrange them according to the pattern you chose.
Bone, J. E., Cindy L. Griffin, and T. M. Linda Scholz, "Beyond Traditional Conceptualizations of Rhetoric: Invitational Rhetoric and a Move toward Civility," Western Journal of Communication 72 (2008): 436.
Gearhart, S. M., "The Womanization of Rhetoric," Women's Studies International Quarterly 2 (1979): 195–201.
Ryan, K. J., and Elizabeth J. Natalle, "Fusing Horizons: Standpoint Hermenutics and Invitational Rhetoric," Rhetoric Society Quarterly 31 (2001): 69–90.
Communication in the Real World Copyright © 2016 by University of Minnesota is licensed under a Creative Commons Attribution-NonCommercial-ShareAlike 4.0 International License , except where otherwise noted.
My Speech Class
Public Speaking Tips & Speech Topics
How to Write an Outline for a Persuasive Speech, with Examples
Jim Peterson has over 20 years experience on speech writing. He wrote over 300 free speech topic ideas and how-to guides for any kind of public speaking and speech writing assignments at My Speech Class.
Persuasive speeches are one of the three most used speeches in our daily lives. Persuasive speech is used when presenters decide to convince their presentation or ideas to their listeners. A compelling speech aims to persuade the listener to believe in a particular point of view. One of the most iconic examples is Martin Luther King's 'I had a dream' speech on the 28th of August 1963.
In this article:
What is Persuasive Speech?
Here are some steps to follow:, persuasive speech outline, final thoughts.
Persuasive speech is a written and delivered essay to convince people of the speaker's viewpoint or ideas. Persuasive speaking is the type of speaking people engage in the most. This type of speech has a broad spectrum, from arguing about politics to talking about what to have for dinner. Persuasive speaking is highly connected to the audience, as in a sense, the speaker has to meet the audience halfway.
Persuasive Speech Preparation
Persuasive speech preparation doesn't have to be difficult, as long as you select your topic wisely and prepare thoroughly.
1. Select a Topic and Angle
Come up with a controversial topic that will spark a heated debate, regardless of your position. This could be about anything. Choose a topic that you are passionate about. Select a particular angle to focus on to ensure that your topic isn't too broad. Research the topic thoroughly, focussing on key facts, arguments for and against your angle, and background.
2. Define Your Persuasive Goal
Once you have chosen your topic, it's time to decide what your goal is to persuade the audience. Are you trying to persuade them in favor of a certain position or issue? Are you hoping that they change their behavior or an opinion due to your speech? Do you want them to decide to purchase something or donate money to a cause? Knowing your goal will help you make wise decisions about approaching writing and presenting your speech.
3. Analyze the Audience
Understanding your audience's perspective is critical anytime that you are writing a speech. This is even more important when it comes to a persuasive speech because not only are you wanting to get the audience to listen to you, but you are also hoping for them to take a particular action in response to your speech. First, consider who is in the audience. Consider how the audience members are likely to perceive the topic you are speaking on to better relate to them on the subject. Grasp the obstacles audience members face or have regarding the topic so you can build appropriate persuasive arguments to overcome these obstacles.
Can We Write Your Speech?
Get your audience blown away with help from a professional speechwriter. Free proofreading and copy-editing included.
4. Build an Effective Persuasive Argument
Once you have a clear goal, you are knowledgeable about the topic and, have insights regarding your audience, you will be ready to build an effective persuasive argument to deliver in the form of a persuasive speech.
Start by deciding what persuasive techniques are likely to help you persuade your audience. Would an emotional and psychological appeal to your audience help persuade them? Is there a good way to sway the audience with logic and reason? Is it possible that a bandwagon appeal might be effective?
5. Outline Your Speech
Once you know which persuasive strategies are most likely to be effective, your next step is to create a keyword outline to organize your main points and structure your persuasive speech for maximum impact on the audience.
Start strong, letting your audience know what your topic is, why it matters and, what you hope to achieve at the end of your speech. List your main points, thoroughly covering each point, being sure to build the argument for your position and overcome opposing perspectives. Conclude your speech by appealing to your audience to act in a way that will prove that you persuaded them successfully. Motivation is a big part of persuasion.
6. Deliver a Winning Speech
Select appropriate visual aids to share with your audiences, such as graphs, photos, or illustrations. Practice until you can deliver your speech confidently. Maintain eye contact, project your voice and, avoid using filler words or any form of vocal interference. Let your passion for the subject shine through. Your enthusiasm may be what sways the audience.
Topic: What topic are you trying to persuade your audience on?
Specific Purpose:
Central idea:
Attention grabber – This is potentially the most crucial line. If the audience doesn't like the opening line, they might be less inclined to listen to the rest of your speech.
Thesis – This statement is used to inform the audience of the speaker's mindset and try to get the audience to see the issue their way.
Qualifications – Tell the audience why you are qualified to speak about the topic to persuade them.
After the introductory portion of the speech is over, the speaker starts presenting reasons to the audience to provide support for the statement. After each reason, the speaker will list examples to provide a factual argument to sway listeners' opinions.
Example 1 – Support for the reason given above.
Example 2 – Support for the reason given above.
The most important part of a persuasive speech is the conclusion, second to the introduction and thesis statement. This is where the speaker must sum up and tie all of their arguments into an organized and solid point.
Summary: Briefly remind the listeners why they should agree with your position.
Memorable ending/ Audience challenge: End your speech with a powerful closing thought or recommend a course of action.
Thank the audience for listening.
Persuasive Speech Outline Examples
Topic: Walking frequently can improve both your mental and physical health.
Specific Purpose: To persuade the audience to start walking to improve their health.
Central idea: Regular walking can improve your mental and physical health.
Life has become all about convenience and ease lately. We have dishwashers, so we don't have to wash dishes by hand with electric scooters, so we don't have to paddle while riding. I mean, isn't it ridiculous?
Today's luxuries have been welcomed by the masses. They have also been accused of turning us into passive, lethargic sloths. As a reformed sloth, I know how easy it can be to slip into the convenience of things and not want to move off the couch. I want to persuade you to start walking.
Americans lead a passive lifestyle at the expense of their own health.
This means that we spend approximately 40% of our leisure time in front of the TV.
Ironically, it is also reported that Americans don't like many of the shows that they watch.
Today's studies indicate that people were experiencing higher bouts of depression than in the 18th and 19th centuries, when work and life were considered problematic.
The article reports that 12.6% of Americans suffer from anxiety, and 9.5% suffer from severe depression.
Present the opposition's claim and refute an argument.
Nutritionist Phyllis Hall stated that we tend to eat foods high in fat, which produces high levels of cholesterol in our blood, which leads to plaque build-up in our arteries.
While modifying our diet can help us decrease our risk for heart disease, studies have indicated that people who don't exercise are at an even greater risk.
In closing, I urge you to start walking more. Walking is a simple, easy activity. Park further away from stores and walk. Walk instead of driving to your nearest convenience store. Take 20 minutes and enjoy a walk around your neighborhood. Hide the TV remote, move off the couch and, walk. Do it for your heart.
Thank you for listening!
Topic: Less screen time can improve your sleep.
Specific Purpose: To persuade the audience to stop using their screens two hours before bed.
Central idea: Ceasing electronics before bed will help you achieve better sleep.
Who doesn't love to sleep? I don't think I have ever met anyone who doesn't like getting a good night's sleep. Sleep is essential for our bodies to rest and repair themselves.
I love sleeping and, there is no way that I would be able to miss out on a good night's sleep.
As someone who has had trouble sleeping due to taking my phone into bed with me and laying in bed while entertaining myself on my phone till I fall asleep, I can say that it's not the healthiest habit, and we should do whatever we can to change it.
Our natural blue light source is the sun.
Bluelight is designed to keep us awake.
Bluelight makes our brain waves more active.
We find it harder to sleep when our brain waves are more active.
Having a good night's rest will improve your mood.
Being fully rested will increase your productivity.
Using electronics before bed will stimulate your brainwaves and make it more difficult for you to sleep. Bluelight tricks our brains into a false sense of daytime and, in turn, makes it more difficult for us to sleep. So, put down those screens if you love your sleep!
Thank the audience for listening
A persuasive speech is used to convince the audience of the speaker standing on a certain subject. To have a successful persuasive speech, doing the proper planning and executing your speech with confidence will help persuade the audience of your standing on the topic you chose. Persuasive speeches are used every day in the world around us, from planning what's for dinner to arguing about politics. It is one of the most widely used forms of speech and, with proper planning and execution, you can sway any audience.
How to Write the Most Informative Essay
How to Craft a Masterful Outline of Speech
Leave a Comment
I accept the Privacy Policy
Reach out to us for sponsorship opportunities
Vivamus integer non suscipit taciti mus etiam at primis tempor sagittis euismod libero facilisi.
© 2023 My Speech Class

Choose Your Test
Sat / act prep online guides and tips, 105 interesting persuasive speech topics for any project.
General Education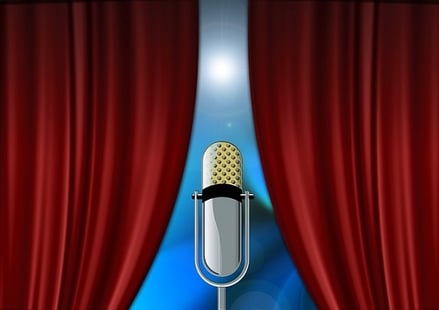 Are you struggling to find good persuasive speech topics? It can be hard to find a topic that interests both you and your audience, but in this guide we've done the hard work and created a list of 105 great persuasive speech ideas. They're organized into ten categories and cover a variety of topics, so you're sure to find one that interests you.
In addition to our list, we also go over which factors make good persuasive speech topics and three tips you should follow when researching and writing your persuasive speech.
What Makes a Good Persuasive Speech Topic?
What makes certain persuasive speech topics better than others? There are numerous reasons, but in this section we discuss three of the most important factors of great topics for a persuasive speech.
It's Something You Know About or Are Interested in Learning About
The most important factor in choosing and creating a great persuasive speech is picking a topic you care about and are interested in. You'll need to do a lot of research on this topic, and if it's something you like learning about, that'll make the process much easier and more enjoyable. It'll also help you sound passionate and informed when you talk, both important factors in giving an excellent persuasive speech.
It's a Topic People Care About
In fourth grade, after being told I could give a persuasive speech on any topic I wanted to , I chose to discuss why the Saguaro cactus should be the United State's national plant. Even though I gave an impassioned talk and drew a life-size Saguaro cactus on butcher paper to hang behind me, I doubt anyone enjoyed the speech much.
I'd recently returned from a family vacation to Arizona where I'd seen Saguaro cacti for the first time and decided they were the coolest thing ever. However, most people don't care that much about Saguaro cacti, and most people don't care what our national plant is or if we even have one (for the record, the US has a national flower, and it's the rose).
Spare yourself the smattering of bored applause my nine-old self got at the end of my speech and choose something you think people will be interested in hearing about. This also ties into knowing your audience, which we discuss more in the final section.
It Isn't Overdone
When I was in high school, nearly every persuasive speech my classmates and I were assigned was the exact same topic: should the drinking age be lowered to 18? I got this prompt in English class, on standardized tests, in speech and debate class, etc. I've written and presented about it so often I could probably still rattle off all the main points of my old speeches word-for-word.
You can imagine that everyone's eyes glazed over whenever classmates gave their speeches on this topic. We'd heard about it so many times that, even if it was a topic we cared about, speeches on it just didn't interest us anymore.
The are many potential topics for a persuasive speech. Be wary of choosing one that's cliche or overdone. Even if you give a great speech, it'll be harder to keep your audience interested if they feel like they already know what you're going to say.
An exception to this rule is that if you feel you have a new viewpoint or facts about the topic that currently aren't common knowledge. Including them can make an overdone topic interesting. If you do this, be sure to make it clear early on in your speech that you have unique info or opinions on the topic so your audience knows to expect something new.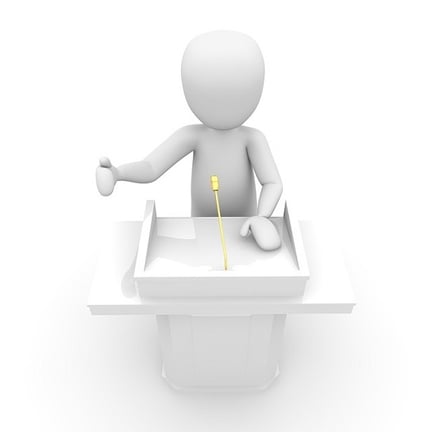 105 Topics for a Persuasive Speech
Here's our list of 105 great persuasive speech ideas. We made sure to choose topics that aren't overdone, yet that many people will have an interest in, and we also made a point of choosing topics with multiple viewpoints rather than simplistic topics that have a more obvious right answer (i.e. Is bullying bad?). The topics are organized into ten categories.
Arts/Culture
Should art and music therapy be covered by health insurance?
Should all students be required to learn an instrument in school?
Should all national museums be free to citizens?
Should graffiti be considered art?
Should offensive language be removed from works of classic literature?
Are paper books better than e-books?
Should all interns be paid for their work?
Should employees receive bonuses for walking or biking to work?
Will Brexit hurt or help the UK's economy?
Should all people over the age of 65 be able to ride the bus for free?
Should the federal minimum wage be increased?
Should tipping in restaurants be mandatory?
Should Black Friday sales be allowed to start on Thanksgiving?
Should students who bully others be expelled?
Should all schools require students wear uniforms?
Should boys and girls be taught in separate classrooms?
Should students be allowed to listen to music during study hall?
Should all elementary schools be required to teach a foreign language?
Should schools include meditation or relaxation breaks during the day?
Should grades in gym class affect students' GPAs?
Should teachers get a bonus when their students score well on standardized tests?
Should children of undocumented immigrants be allowed to attend public schools?
Should students get paid for getting a certain GPA?
Should students be allowed to have their cell phones with them during school?
Should high school students be allowed to leave school during lunch breaks?
Should Greek life at colleges be abolished?
Should high school students be required to volunteer a certain number of hours before they can graduate?
Should schools still teach cursive handwriting?
What are the best ways for schools to stop bullying?
Should prostitution be legalized?
Should people with more than one DUI lose their driver's license?
Should people be required to shovel snow from the sidewalks in front of their house?
Should minors be able to drink alcohol in their home if they have their parent's consent?
Should guns be allowed on college campuses?
Should flag burning as a form of protest be illegal?
Should welfare recipients be required to pass a drug test?
Should white supremacist groups be allowed to hold rallies in public places?
Should assault weapons be illegal?
Should the death penalty be abolished?
Should beauty pageants for children be banned?
Is it OK to refuse to serve same-sex couples based on religious beliefs?
Should transgender people be allowed to serve in the military?
Is it better to live together before marriage or to wait?
Should affirmative action be allowed?
Should prisoners be allowed to vote?
Should Columbus Day be replaced with Indigenous Peoples' Day?
Government/Politics
Should the government spend more money on developing high-speed rail lines and less on building new roads?
Should the government be allowed to censor internet content deemed inappropriate?
Should Puerto Rico become the 51st state?
Should Scotland declare independence from the United Kingdom?
Whose face should be on the next new currency printed by the US?
Should people convicted of drug possession be sent to recovery programs instead of jail?
Should voting be made compulsory?
Who was the best American president?
Should the military budget be reduced?
Should the President be allowed to serve more than two terms?
Should a border fence be built between the United States and Mexico?
Should countries pay ransom to terrorist groups in order to free hostages?
Should minors be able to purchase birth control without their parent's consent?
Should hiding or lying about your HIV status with someone you're sleeping with be illegal?
Should governments tax soda and other sugary drinks and use the revenue for public health?
Should high schools provide free condoms to students?
Should the US switch to single-payer health care?
Should healthy people be required to regularly donate blood?
Should assisted suicide be legal?
Should religious organizations be required to pay taxes?
Should priests be allowed to get married?
Should the religious slaughter of animals be banned?
Should the Church of Scientology be exempt from paying taxes?
Should women be allowed to be priests?
Should countries be allowed to only accept refugees with certain religious beliefs?
Should public prayer be allowed in schools?
Science/Environment
Should human cloning be allowed?
Should people be allowed to own exotic animals like tigers and monkeys?
Should "animal selfies" in tourist locations with well-known animal species (like koalas and tigers) be allowed?
Should genetically modified foods be sold in grocery stores?
Should people be allowed to own pit bulls?
Should parents be allowed to choose the sex of their unborn children?
Should vaccinations be required for students to attend public school?
What is the best type of renewable energy?
Should plastic bags be banned in grocery stores?
Should the United States rejoin the Paris Agreement?
Should puppy mills be banned?
Should fracking be legal?
Should animal testing be illegal?
Should offshore drilling be allowed in protected marine areas?
Should the US government increase NASA's budget?
Should Pluto still be considered a planet?
Should college athletes be paid for being on a sports team?
Should all athletes be required to pass regular drug tests?
Should professional female athletes be paid the same as male athletes in the same sport?
Are there any cases when athletes should be allowed to use steroids?
Should college sports teams receive less funding?
Should boxing be illegal?
Should schools be required to teach all students how to swim?
Should cheerleading be considered a sport?
Should parents let their children play tackle football?
Will robots reduce or increase human employment opportunities?
What age should children be allowed to have a cell phone?
Should libraries be replaced with unlimited access to e-books?
Overall, has technology helped connect people or isolate them?
Should self-driving cars be legal?
Should all new buildings be energy efficient?
Is Net Neutrality a good thing or a bad thing?
Do violent video games encourage players to become violent in real life?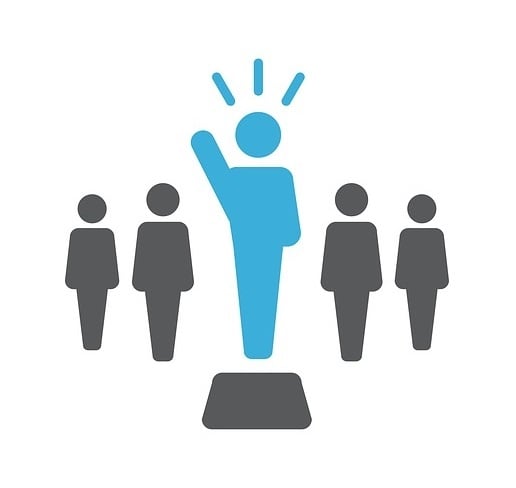 3 Bonus Tips for Crafting Your Persuasive Speech
Of course, giving a great persuasive speech requires more than just choosing a good topic. Follow the three tips below to create an outstanding speech that'll interest and impress your audience.
Do Your Research
For a persuasive speech, there's nothing worse than getting an audience question that shows you misunderstood the issue or left an important piece out. It makes your entire speech look weak and unconvincing.
Before you start writing a single word of your speech, be sure to do lots of research on all sides of the topic. Look at different sources and points of view to be sure you're getting the full picture, and if you know any experts on the topic, be sure to ask their opinion too.
Consider All the Angles
Persuasive speech topics are rarely black and white, which means there will be multiple sides and viewpoints on the topic. For example, for the topic "Should people be allowed to own pit bulls?" there are two obvious viewpoints: everyone should be allowed to own a pit bull if they want to, and no one should be allowed to own a pit bull. But there are other options you should also consider: people should only own a pit bull if they pass a dog training class, people should be able to own pit bulls, but only if it's the only dog they own, people should be able to own pi tbulls but only if they live a certain distance from schools, people should be able to own pit bulls only if the dog passes an obedience class, etc.
Thinking about all these angles and including them in your speech will make you seem well-informed on the topic, and it'll increase the quality of your speech by looking at difference nuances of the issue.
Know Your Audience
Whenever you give a speech, it's important to consider your audience, and this is especially true for persuasive speeches when you're trying to convince people to believe a certain viewpoint. When writing your speech, think about what your audience likely already knows about the topic, what they probably need explained, and what aspects of the topic they care about most. Also consider what the audience will be most concerned about for a certain topic, and be sure to address those concerns.
For example, if you're giving a speech to a Catholic organization on why you think priests should be allowed to marry, you don't need to go over the history of Catholicism or its core beliefs (which they probably already know), but you should mention any research or prominent opinions that support your view (which they likely don't know about). They may be concerned that priests who marry won't be as committed to God or their congregations, so be sure to address those concerns and why they shouldn't worry about them as much as they may think. Discussing your topic with people (ideally those with viewpoints similar to those of your future audience) before you give your speech is a good way to get a better understanding of how your audience thinks.
Need more help with this topic? Check out Tutorbase!
Our vetted tutor database includes a range of experienced educators who can help you polish an essay for English or explain how derivatives work for Calculus. You can use dozens of filters and search criteria to find the perfect person for your needs.
More Resources for Writing Persuasive Speeches
If you need more guidance or just want to check out some examples of great persuasive writing, consider checking out the following books:
Lend Me Your Ears: Great Speeches in History by William Safire—This collection of great speeches throughout history will help you decide how to style your own argument.
The Essentials of Persuasive Public Speaking by Sims Wyeth—For quick direct tips on public speaking, try this all-purpose guide.
Talk Like TED: The 9 Public-Speaking Secrets of the World's Top Minds by Carmine Gallo—This popular book breaks down what makes TED talks work and how you can employ those skills in your own presentations.
We Should All Be Feminists by Chimamanda Ngozi Adichie and Make Good Art by Neil Gaiman—These two recent speeches by contemporary writers offer stellar examples of how to craft a compelling (and engaging) argument.
Conclusion: Persuasive Speech Ideas
Good persuasive speech topics can be difficult to think of, but in this guide we've compiled a list of 105 interesting persuasive speech topics for you to look through.
The best persuasive speech ideas will be on a topic you're interested in, aren't overdone, and will be about something your audience cares about.
After you've chosen your topic, keep these three tips in mind when writing your persuasive speech:
Do your research
Consider all the angles
Know your audience
What's Next?
Now that you have persuasive speech topics, it's time to hone your persuasive speech techniques. Find out what ethos, pathos, logos, and kairos are and how to use them here .
Looking to take your persuasive technique from speech to sheets (of paper)? Get our three key tips on how to write an argumentative essay , or learn by reading through our thorough breakdown of how to build an essay, step by step .
Want a great GPA? Check out our step-by-step guide to getting good grades in high school so you can have a stellar transcript.
Interested in learning about other great extracurricular opportunities? Learn more about job shadowing , community service , and volunteer abroad programs.
Still trying to figure out your courses? Check out our expert guide on which classes you should take in high school.
Want to improve your SAT score by 160 points or your ACT score by 4 points? We've written a guide for each test about the top 5 strategies you must be using to have a shot at improving your score. Download it for free now:
Christine graduated from Michigan State University with degrees in Environmental Biology and Geography and received her Master's from Duke University. In high school she scored in the 99th percentile on the SAT and was named a National Merit Finalist. She has taught English and biology in several countries.
Student and Parent Forum
Our new student and parent forum, at ExpertHub.PrepScholar.com , allow you to interact with your peers and the PrepScholar staff. See how other students and parents are navigating high school, college, and the college admissions process. Ask questions; get answers.
Ask a Question Below
Have any questions about this article or other topics? Ask below and we'll reply!
Improve With Our Famous Guides
The 5 Strategies You Must Be Using to Improve 160+ SAT Points
How to Get a Perfect 1600, by a Perfect Scorer
Series: How to Get 800 on Each SAT Section:
Score 800 on SAT Math
Score 800 on SAT Reading
Score 800 on SAT Writing
Series: How to Get to 600 on Each SAT Section:
Score 600 on SAT Math
Score 600 on SAT Reading
Score 600 on SAT Writing
Free Complete Official SAT Practice Tests
What SAT Target Score Should You Be Aiming For?
15 Strategies to Improve Your SAT Essay
The 5 Strategies You Must Be Using to Improve 4+ ACT Points
How to Get a Perfect 36 ACT, by a Perfect Scorer
Series: How to Get 36 on Each ACT Section:
36 on ACT English
36 on ACT Math
36 on ACT Reading
36 on ACT Science
Series: How to Get to 24 on Each ACT Section:
24 on ACT English
24 on ACT Math
24 on ACT Reading
24 on ACT Science
What ACT target score should you be aiming for?
ACT Vocabulary You Must Know
ACT Writing: 15 Tips to Raise Your Essay Score
How to Get Into Harvard and the Ivy League
How to Get a Perfect 4.0 GPA
How to Write an Amazing College Essay
What Exactly Are Colleges Looking For?
Is the ACT easier than the SAT? A Comprehensive Guide
Should you retake your SAT or ACT?
When should you take the SAT or ACT?
Stay Informed
Get the latest articles and test prep tips!
Looking for Graduate School Test Prep?
Check out our top-rated graduate blogs here:
GRE Online Prep Blog
GMAT Online Prep Blog
TOEFL Online Prep Blog
Holly R. "I am absolutely overjoyed and cannot thank you enough for helping me!"
Games, topic printables & more
The 4 main speech types
Example speeches
Business Thank you
Commemorative
Declamation
Demonstration
Informative
Introduction
Student Council
Speech topics
Poems to read aloud
How to write a speech
How to prepare cue cards
Using props/visual aids
Acute anxiety help
Breathing exercises
Letting go - free e-course
Using self-hypnosis
Delivery overview
4 modes of delivery
How to read a speech
9 vocal aspects
Vocal variety
Diction/articulation
Pronunciation
Speaking rate
How to use pauses
Eye contact
Body language
Voice image
Voice health
Public speaking activities and games
About me/contact
Easy persuasive speech topics: examples
309 persuasive topic suggestions + resources for writing persuasive speeches
By:  Susan Dugdale  | Last modified: 05-27-2023
Let's be right up front about this.
'Easy' and 'persuasive' are seldom paired when it comes to speech topics! Therefore examples of easy persuasive speech topics are a bit of a rarity, and finding them can be tricky.
However all is not completely lost. They can, and do, come together, but only if you work at it.  Let me show you how. 
What's on this page
309 potentially easy persuasive speech topics.
the myth of 'easy' and an 'easy speech'
what makes a successful persuasive speech
how a persuasive speech topic can become easy
additional persuasive speech resources

The myth of 'easy' and an 'easy' speech
That word 'easy' is so very tempting. It seductively implies something you can fling together, without a lot of effort, at short notice.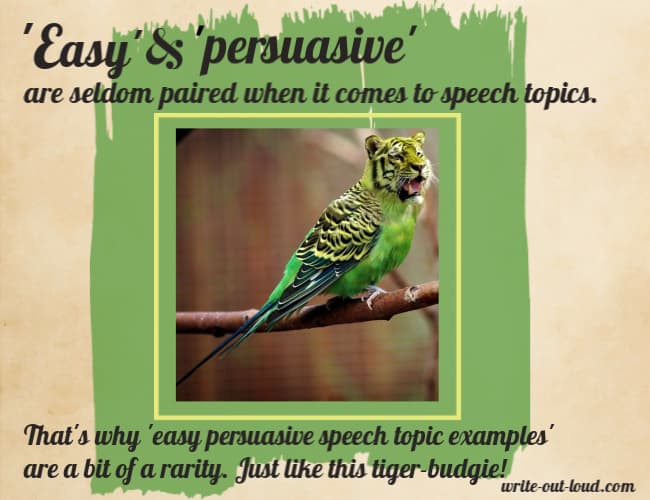 An 'easy' speech is not going to take a lot of work to plan, research, to write, or to practice. Everything needed to prepare it will be done without hassle, because it's, 'easy'. The entire process will flow smoothly from start to finish without fuss.
When you present the speech the audience will be spell-bound, riveted by your outstanding choice of subject and its treatment. In short, they will be amazed.
Return to Top
What a successful persuasive speech usually takes
To give a successful persuasive speech means being able to use a compelling mix of reasoning and emotional appeal to convince whoever you are talking to that your point of view is right. Generally doing that well takes thought and effort.
You have to have chosen a subject your audience will be genuinely interested in and use just the right combination of logical reasoning and emotional appeal to engage and hold them from the first words you say till your last. That in turn means thinking your speech through carefully, step by step, and then doing whatever is needed to make it work.
Those things include:
deciding on a specific speech purpose, (what you want people to do as a result of listening to your speech)
research to pull facts together to ground your speech, to give you a solid platform to stand on
understanding your audience so you know how best to shape your material to address their concerns
sorting out any additional resources you may want to use (eg. images, graphs, hand outs ...)
practice, and then more practice. 
You see? Easy and persuasive don't seem to have a lot in common.
However, there is a way through.
How a persuasive speech topic becomes easy
You'll be glad to know there are exceptions. 
A persuasive topic becomes 'easy' if:
it fits with the criteria you've been given, 
you already know a lot about it, 
there's a readily accessible, and credible body of knowledge covering it, 
you're passionate about it, and
you genuinely want to do what is required to cover it well.
Difficulties miraculously melt away when you are totally engrossed! 
Below are 309 possible persuasive topics chosen for their broad appeal, and because they are subjects people generally feel strongly about.
69 topics based on education
135 based on aspects of health : mental health , the psychology of motivation , autism , natural medicine , the dangers of alternative medicine , current medical issues
21 food themed persuasive speech topics
53 topics based on ethics, morals and values
20 economy themed topics  
Read them through, making a note of any that jump out and that you think you may be able to use. These will be the ones you'll find much 'easier' than the others because you're already interested! 
69 persuasive speech topics on education
Put a group of people together who share concerns about the direction society seems to be headed and it won't be long before the hot topic under discussion is education!
that there is no such thing as the best form of education 
that some types of education are a waste of time and resources
that all education should be free
that education should be paid for by those who want or use it
that schools should provide experienced specialist support teachers to meet the needs of all their pupils 
that no child should be denied an education on the grounds of gender, race, poverty or the legal status of their parents
that online learning can never replace real-time and place class room learning
that competition with other students is a necessary part of education
that different learning styles need to be to be taken into account by teachers
that a student who drops out of school has been failed by the school system
that the problems created by illiteracy are bigger than we think
that society benefits from promoting gender equality and women's empowerment through education
that it is vital to teach media literacy to combat fake news and misinformation
that scholarships for those who need them should be increased
that a college education is not the right choice for everyone
that private schools support elitism
that the advantages of project-based learning far outweigh the disadvantages
that having a bilingual education is an advantage in a globalized world
that a good education is the passport to a better life
that a school uniform helps make everyone equal
that schools need to systematically teach critical thinking and problem-solving skills
that teachers should be held responsible for the performance of their students
that the students of a teacher who is enthusiastic about their topic will always achieve better grades
that textbooks, and other school supplies, should be provided free of charge to those who need them
that there needs to a comprehensive education program on consent and sexual assault prevention in schools
that life skills, (how to cook, how to budget and manage money effectively, how to shop economically, how to garden...) should be taught in schools
that making some school subjects compulsory should be abolished
that coding and computer science should be taught from an early age
that taking a gap year should be encouraged
that an arts education fosters creativity and critical thinking 
that alternative forms of education should be encouraged, and supported
that teachers should be thoroughly background checked
that teachers should have to pass a regular 'fitness to teach' test
that the school leaving age should be raised
that students should not be forced to take classes they do not want to
that there are significant advantages for using technology in the classroom
that school violence is a mirror of the society we live in
that students who take part in protests are actively learning about their rights and responsibilities
that grades do not reflect intelligence
that truancy is powerful comment on the relevancy of schools 
that homework, for homework's sake, should be banned
that residential segregation has a direct impact on the quality of education students receive
that prestigious schools maintain their prestige through only admitting students who are likely to succeed
that schools should focus on the core subjects: reading, writing and arithmetic
that parents should be far more involved in their children's education
that a person who is homeschooled is not disadvantaged 
that far too much importance is placed on IQ tests
that corporal punishment should never be used
that meditation and other forms of mindfulness should be taught in schools
that single sex schools are better for girls
that intelligence is more than quick accurate recall and clever problem solving
that a holistic education is best
that an education should be a right, not a privilege
that it is important to teach students about empathy and emotional intelligence  
that no girl should ever be barred from school because she is pregnant
that there is no 'right, one way' to educate a child
that bullying, in any form, by anyone, should be addressed immediately and appropriately
that students need to be taught how to handle social media responsibly
that the arts are equally as valuable as the sciences
that an old-fashioned school curriculum teaches respect and values
that it is advantageous to learn at least one other language, in addition to your mother tongue
that the foundation of all education is laid down in the home
that civics and ethics should be core subjects
that extracurricular activities are an essential part of a well-rounded education
that cheating on a test or in an examination is understandable
that community service should be an essential part of education
that financial education is essential and should be taught to all students in all schools
that guns should never be taken to school
that getting top marks in an examination is not the only way to prove a person's intelligence
 135 persuasive speech topics about health
Health, according to the World Health Organization , is "a state of complete physical, mental and social well-being and not merely the absence of disease and infirmity."  It's a huge topic! And that is an understatement! 
46 mental health persuasive speech topics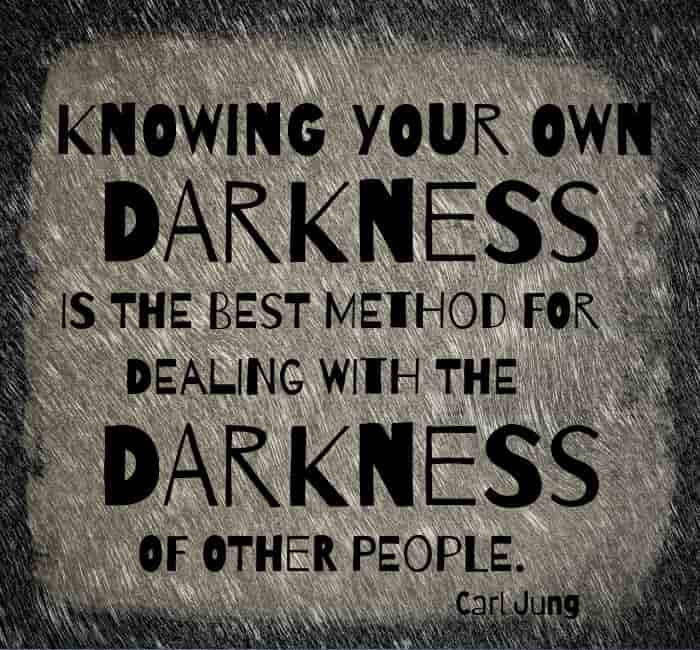 that mental health should be taken more seriously by general health practitioners
that mental health should be discussed in schools
that mental health and physical health are interdependent
that early intervention is important to prevent long-term mental health problems
that good mental health begins with a good diet
that being 'mad' does not mean a person is 'bad'
that a person can learn to become more mentally resilient
that to be vulnerable is to be strong
that laughter heals
that how the media portrays mental health issues influences public perception for better and for worse
that mental health issues are passed down from generation to generation
that mental health issues can unnecessarily limit what people choose to do with their lives
that poverty and homelessness underpin many mental health issues
that we need mental health screenings and regular check-ups to monitor our overall well-being
that prolonged lack of sleep can cause mental health concerns
that religious practices and beliefs can contribute to mental health problems
that anxiety and depression need to be more widely understood
that sticks and stones will break my bones, but names will never hurt me is a lie.
that vacations are essential for good mental health
that learning to live with mental health is very different from suffering from it
that acknowledging our own struggles with mental health makes it easier to understand other people's
that teachers need training to recognize symptoms of possible mental health issues in their students
that there is a direct link between physical exercise and mental health
that substance abuse can mask mental health issues
that green environments promote good mental health
that bullying can have serious consequences
that the real reason a bully bullies is never the person who is being bullied by them
that the impact of chronic pain on mental health needs to be more widely understood
that negative self-worth beliefs are reflected in mental health problems
that treatment for mental health issues should be fully integrated with any other health service providers 
that loneliness and isolation are often factors in mental health concerns
that cultural difference can underpin mental health issues
that being mentally unwell is not a sign of weakness
that shaming a person for needing treatment for mental illness is both cruel and ignorant behavior
that regular doom-scrolling significantly impacts on a person's mental health
that overlooking symptoms of mental health problems is dangerous
the pressure to 'fit in', to conform and to become someone else's idea of who you should be is unhealthy
that seeking help for mental health concerns is a positive proactive thing to do
that taking responsibility for our own mental wellbeing is vital
that to be a little bit crazy is a good thing
that understanding the cyclical link between addictive behaviors and mental health issues is critical to providing solutions
that how we talk to ourselves, about ourselves, influences our state of mind
that self-care and self-compassion are important for maintaining good mental health
that the adverse impact of traumatic events on mental health is often ignored or underestimated
that strategies for recovery from trauma and ongoing resilience should be taught in schools
that peer support groups and community networks are an important part of a person's recovery because they  provide a sense of belonging and support 
For 50 more mental health persuasive speech topics
24 persuasive ideas: the psychology of motivation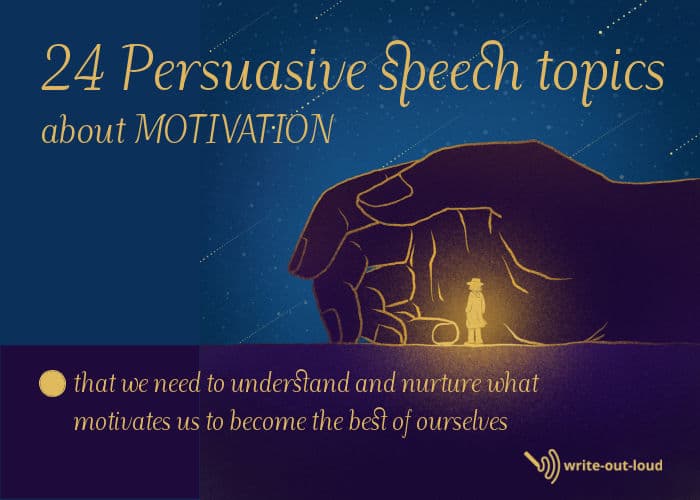 Why do people behave the way they do?
What makes one person deliriously happy when they're in front of a large group of people telling them what to do and another person, utterly miserable?
Why do some people absolutely have to have the latest widget-wodget? And why do others not think about widget-wodgets at all?
The answers are found in motivation.
Motivation is the driving force behind our behavior. It provides the explanation for what we do. 
that personal success is motivating
that envy is a powerful motivator
that 'Fear of Missing Out' (FOMO) motivates/influences people to do things regardless of whether they really want to or not
that seeing success in significant others gives people the motivation to make positive changes
that finding out what motivates a person at a fundamental level is key to persuading them to follow a certain course of action
that social media is responsible for motivating people to strive for the unattainable
that carefully selected strategies for motivating students lead them to excel in their studies.
that fear of failure motivates many people
that the desire to be better than others, and to be seen to be better, is a powerful motivator for many people
that money makes the world go round: the need and desire for money motivates how we behave
that desire for public recognition and acknowledgment is a powerful motivating force 
that the possibility and promise of becoming famous and powerful can motivate all sorts of extreme behavior
that knowing what you do is helpful, useful, and kind is motivating
that mindfulness practices increase personal motivation
that the desire to understand a particular process or to solve a specific problem is the motivation behind most innovative developments and inventions
that setting inspiring yet realistic goals motivate a person to strive to reach them
that fear of consequences motivates people to continue to do what they would rather not
that curiosity motivates exploration and experimentation
that being motivated by the acquisition of material rewards, wealth and possessions, will ultimately not be enough
that fear and anxiety motivate aggression
that serving your community the best way you can is motivating
that positive self-talk increases and sustains motivation
that people are happiest and most creative when they motivated by what they are passionate about
that being genuinely and sincerely proud of oneself is motivation to keep ourselves on track
that we need to understand and nurture what motivates us to become the best of ourselves
For more information:  Motivation and What Really Drives Human Behavior (positivepsychology.com)
10 persuasive speech topics about autism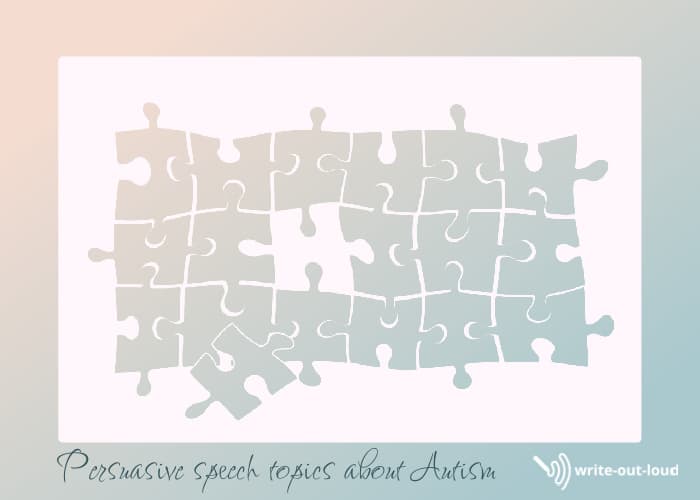 Autism, or autism spectrum disorder (ASD), refers to a broad range of mild to severe conditions characterized by challenges with social skills, repetitive behaviors, speech and nonverbal communication. A recent (2020) study revealed that 1 in 36 children (2.7%) in USA have been diagnosed with the disorder. And that number is increasing. 
that promoting autism awareness matters and makes a difference
that early intervention and treatment is important 
that education for students with autism should be inclusive and supportive
that the myths and stereotypes about autism need challenging 
that inclusive hiring practices and workplace accommodations are beneficial for everyone: employers and employees.
that families affected by autism need accessible resources, services, and support systems.
that technology plays an important role in enhancing communication for nonverbal individuals with autism.
that ongoing research, and funding, is required to improve understanding and treatment options.
 that there needs to be a holistic approach to autism care.
that individuals on autism spectrum have value and strengths just like any other person.
19 persuasive speech topics on natural medicine
The term 'natural medicine' is one of several used interchangeably to describe any medical product or practice that is not standard (conventional) medical care.
Other synonyms are:
alternative medicine or therapies,
holistic medicine which implies taking into account the 'whole' person rather than focusing on and treating isolated symptoms,
herbal (plant based) remedies and,
complementary medicine: a treatment regime that includes elements of conventional and alternative medical care.
'Natural medicine' polarizes people. There are those who are vehemently against any form of it and who will not consider any treatment other than what is current standard medical practice. Then there are those who resolutely choose alternative options. Either way, it's a fascinating field!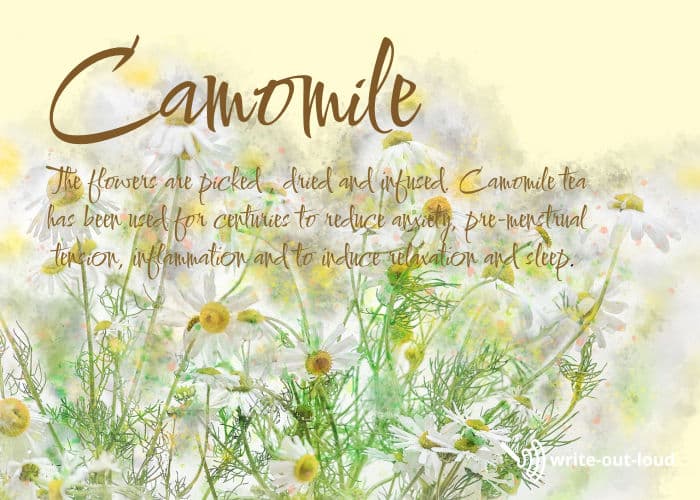 that traditional herbal remedies effectively treat common ailments
that acupuncture is beneficial for pain management
that practicing meditation and mindfulness improves mental health
that chiropractic treatments effectively relieve back and neck pain
that yoga supports physical and mental wellness
that naturopathy should be used as a complementary approach to conventional medicine.
that homeopathy is effective in treating chronic illnesses.
that aromatherapy can relieve stress and enhance relaxation.
that traditional Chinese medicine should be incorporated into modern healthcare.
that good nutrition prevents disease
that massage therapy promotes physical and mental well-being.
that energy healing treatments like Reiki and acupuncture work well
that CBD (cannabidiol) oil helps people effectively manage pain and anxiety.
that the advantages of integrative medicine: combining conventional and alternative approaches should not be underestimated
that herbal supplements support good immune system health.
that holistic Ayurvedic medicine and practices are proven and promote wellness.
that the common myths about alternative health care and its potential harms are overstated
that acupuncture is an effective fertility treatment 
that hypnotherapy is an effective treatment for public speaking fear, smoking cessation, weight loss, and more...
14 persuasive speech topics on the possible dangers of using alternative medicine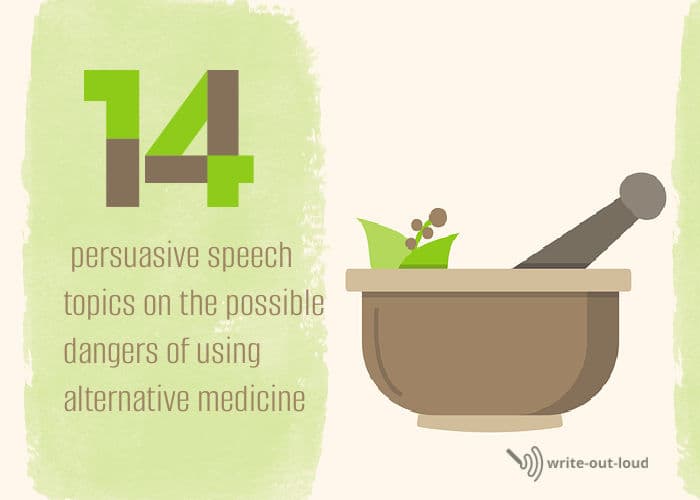 that there are hidden risks in using unregulated alternative health care practices
that there are potential dangers in relying solely on alternative health care for serious medical conditions
that there are risks in self-diagnosis and self-treatment with alternative health care
that misinformation is a problem in alternative health care practices
that there are potential adverse effects with unproven alternative health care treatments
that there are hidden financial risks with alternative health care therapies
that evidence-based medicine is more reliable than alternative health care approaches
that we need to protect vulnerable people from the dangers of untested alternative health care remedies
that unqualified practitioners in alternative health care fields can cause harm
that relying on unverified testimonials and anecdotal evidence in alternative health care is dangerous
that there are risks of negative interactions with conventional medications while using alternative health care treatments
that unregulated supplements and herbal remedies in alternative health care could be dangerous
that alternative health care therapies for incurable diseases promote false hopes 
that informed consent and transparency in alternative health care practices is important
22 current medical issues speech topics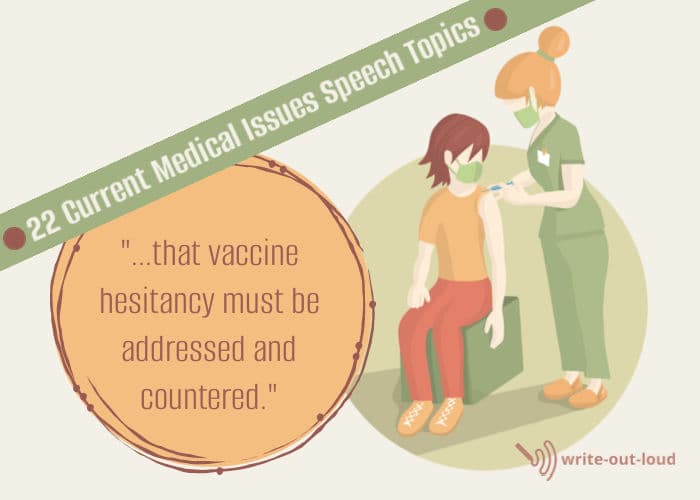 that vaccine hesitancy must be addressed and countered 
that stigmas around mental health must be challenged
that good accessible mental health care should be available for all
that cosmetic and reconstructive surgery should only be for those who genuinely need it
that comprehensive specialized mental health programs and support systems need to in schools 
that the lessons for the opioid crisis must be learned
that inequal access to medical services needs addressing
that the balance between patient autonomy and a physician's responsibility needs careful monitoring
that strategies for promoting healthy aging and elderly care are essential with an aging population
that organ donation needs to be actively encouraged to overcome the shortage of organs available for transplantation
that the ethical implications of genetic testing need careful consideration
that healthy active lifestyles must be promoted to combat childhood obesity and the obesity epidemic
that the increasing role of technology in healthcare presents as many innovations as it does challenges
that pharmaceutical drugs need to be accessible and affordably priced
that the impact of social media on body image need to be countered by actively promoting positive self-perception
that developing countries need support to improve health care infrastructure and access 
that precision medicine or personalized healthcare has better patient outcomes
that we should encourage conversations about end-of-life care before the need for it arises
that the legal and ethical concerns about euthanasia and assisted suicide can be humanely and respectfully resolved
that the use of Artificial Intelligence (AI) in medicine presents great opportunities as well as challenges
that improving obstetric care would lower maternal mortality rates
that for the good of the health of the mother, abortion on demand should be legal
that all tobacco products should be banned
that the use of medical marijuana by patients in hospitals needs careful consideration from a legal standpoint
The subject of food: its cultivation, preparation, scarcity or abundance, generates passionate debate regardless of who we are, or where we are on the planet.
Have fun with these!
that poor nutritional health in first world countries is the result of poor food choices
that the use of unsustainably produced palm oil in food and other products should be banned
that the benefits of eating locally sourced food outweigh the disadvantages
that we must reduce food waste to lessen its environmental impact
that eating fast food long-term is dangerous
that a plant-based diet is healthier
that the negative effects of genetically modified organisms (GMOs) in our food system outstrip their shorter term benefits
that organic farming has positive effects on health and the environment
that nutrition education in schools helps combat childhood obesity
that a sugar tax would help control the consumption of foods with high sugar content
that factory farming is unethical
that we need to adopt humane animal welfare practices
that advertising and marketing of unhealthy food choices makes them attractive
that food safety and strictly enforced regulations are necessary for public health
that food waste should be against the law
that food deserts (areas that have limited access to affordable and nutritious food) have an enormous impact on the health of communities 
that there are workable, sustainable, affordable strategies to combat the effects of food deserts and food insecurity
that the food we eat effects our mental as well as our physical health
that producing food sustainably helps combat climate change 
that there are significant health risks associated  artificial food additives and preservatives
that genetically modified foods must be labeled for consumer awareness
53 topics: ethics, morals and values
The words 'ethics', 'morals' and 'values' are frequently interchanged as if they mean the same thing. However, although there is considerable overlap between them, they don't.
Values  are the core beliefs on which we center and base our lives. They are the values we have decided are important and can be personal as well as shared. Examples are honesty, service, cooperation, family, heritage, freedom of expression, independence, privacy, loyalty, integrity, or success. 
Morals  are based on our values. They elicit feeling or emotional responses in us. For instance, we feel good when we behave in accordance with our values, and bad when we don't. Like values, our moral codes can be either personal or shared.
For example: if one of our core values is the importance of family, then we will feel guilty and uncomfortable if we don't honor it. We make a moral judgment about our own behavior. 
Ethics : These let us know what is right and wrong. For instance, many professions have a code of ethics to regulate the behavior of their members. Examples are medical practitioners, lawyers, and teachers. They are rules based on a shared moral code as are the laws governing how we function as a society. 
Because life and people's experience of it, is not static, values, morals and ethics can change over time. And although there are some behaviors that have generally always been unlawful, (murder, fraud, infanticide...), what was acceptable and normal once, does not guarantee its rightness now.
For a fuller explanation please see this excellent article:  What's the Difference Between Ethics, Morals and Values?
28 topics based on morals and ethics
that there are major ethical implications of the role of artificial intelligence in our daily lives
that the unmonitored use of facial recognition technology is a violation of individual rights
that corporations have a moral responsibility to address climate change
that war is never right ethically or morally
that the ethics of genetic engineering and its impact on society need careful monitoring
that it is important to fully consider the ethics in the development and use of emerging technologies like blockchain and cryptocurrency need
that the ethical challenges of data privacy and protection in the digital age must be met for the safety and security of society
that the ethical implications of using animals for scientific research requires regular reviewing
that the ethical and moral implications of our current abortion laws need thorough and careful investigation
that the ethics of capital punishment need scrutinizing. Is it ever morally justifiable?
that the ethical implications and long-term impact of gene editing and designer babies need careful consideration
that it is no longer either ethical or moral to differentiate salaries or workplace benefits on the basis of gender
that the moral obligations of healthcare professionals in end-of-life decisions need to be fully considered 
that whistleblowing is an ethical way of ensuring corporate accountability
that the use of drones and autonomous weapons demands a thorough review of the ethical considerations involved
that an individual has the right to choose their own death. The moral dilemma of euthanasia, if there is one, is their own to solve. 
that the ethical implications of the long-term impacts of genetic testing and personalized medicine need to be thoroughly investigated
that social media platforms have ethical responsibilities in combating the spread of online harassment and misinformation
that the moral issues surrounding the use of performance-enhancing drugs in sports need to examined calmly and carefully
that the ethics of factory farming and its impact on animal welfare need to be thoroughly and regularly reviewed
that the ethical and moral implication of discriminatory adoption laws should be investigated
that the ethics and impact of online advertising should be independently monitored
that the ethical considerations in the allocation of healthcare resources should always play a major role in decision making
that the moral implications of genetic cloning and its potential consequences will force our governing bodies to legislate against it
that the ethics of global wealth distribution and poverty alleviation will always be in question while inequality exists
that the ethical challenges of conducting research on human subjects is entirely justifiable
that internet censorship is both sensible and ethical
that it is ethical and morally responsible that children should have their use of social media and the internet monitored.
25 persuasive speech topic ideas on values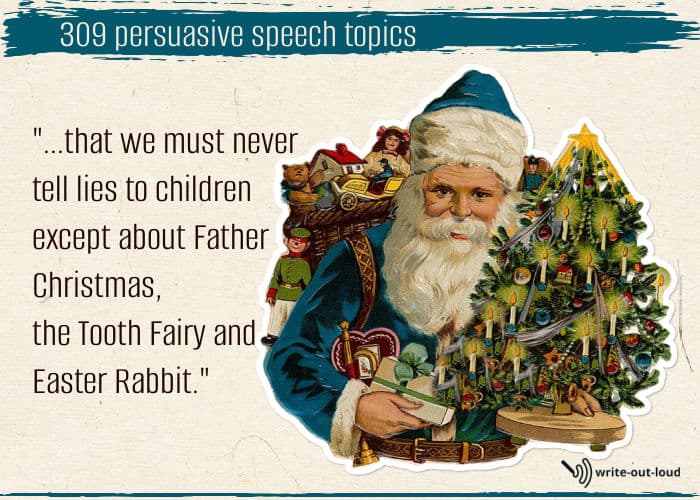 that we must never tell lies to children except about Father Christmas, the Tooth Fairy and the Easter Rabbit
that honesty in personal and professional relationships is best at all times
that embracing diversity is essential for a harmonious society
that team sports build good character traits
that empathy, (compassion and understanding), has the power to change lives
that education is fundamental for personal growth and the progress of society
that privacy and the protection of personal information matters more than ever
that everybody is entitled to privacy, including children and teenagers
that taking personal responsibility and promoting sustainability for our planet's environment is vital for our and its survival
that actively advocating for gender, racial and social justice promotes equality
that life was better before the influence of online social media took over
that everyone should spend several months per year working for the betterment of others in a non-profit social service organization
that regular acts of kindness and goodwill make a positive impact no matter how small
that becoming self-aware increases our emotional intelligence, which in turn, improves our relationships with others
that the lives of all living creatures should be valued and protected
that we need to celebrate, tolerate and accept differences in beliefs, cultures and lifestyles
that expressing oneself freely is more important than getting the grammar, punctuation and spelling right
that integrity, honoring moral principles, in personal and professional settings, builds trust and respect
that cooperation, volunteering and civic engagement builds strong healthy communities
that everybody should learn to cook and clean for themselves
that we need to value, understand and learn from our history
that genuinely and sincerely acknowledging and apologizing for hurtful, damaging behavior promotes healing and encourages transformation
that it is better to earn your own living rather than to be financially provided for by someone else
that money is not a meaningful measure of success
20 persuasive speech topics about the economy
What is an 'economy'? What does the word mean?  I hear and read it frequently and its often in different contexts. 
For example, at my local grocery store there's a large sign telling me that buying 10 cakes of soap at a never to be repeated discounted rate of 33% off per cake is good economy.
On the news I hear that our economy is challenging. There have been significant rises in the price of food over the past six months and mortgage rates are set to increase.
That's two different uses. The first is implying that buying in bulk will save me money. The second suggests it refers to the ebb and flow of monetary exchange for goods and services in society. 
I sought a definition for clarity and found this:
"An economy is a complex system of interrelated production, consumption, and exchange activities that ultimately determines how resources are allocated among all the participants. The production, consumption, and distribution of goods and services combine to fulfill the needs of those living and operating within the economy.
An economy may represent a nation, a region, a single industry, or even a family."
For more information:  Economy: What It Is, Types of Economies, Economic Indicators (investopedia.com)
This definition covers the dynamic interconnecting web of exchanges for goods and services underpinning our daily lives, and that is the focus of the topics below.  
that promoting entrepreneurship for economic growth has benefits
that investing in renewable energy for a sustainable economy is important
that there are both advantages and disadvantages of globalization on national economies
that the impact of automation on employment requires carefully thought through strategies for economic adaptation.
that multinational corporations need stricter regulations 
that increasing the minimum wage to improve income equality benefits everyone
that the advantages of a universal basic income for economic stability outweigh its disadvantages
that government should play an active role in fostering innovation and technological advancements
that financial literacy education benefits both individuals and the economy
that promoting fair trade practices benefits developing economies
that income inequality impacts on social stability and economic growth
that free trade agreements have significant advantages
that investing in infrastructure for economic development is important
that implementing sustainable economic policies has benefits for long-term growth
that government has a role in reducing poverty and income disparities
that immigration and inclusive immigration policies have a positive impact on the economy
that the advantages of austerity measures during economic crises outweigh the disadvantages
that promoting small businesses is important for local economic development
that investing in education and skills training benefits economic competitiveness
that technology transforms traditional industries and creates new economic opportunities

More persuasive speech resources
Persuasive speech topics.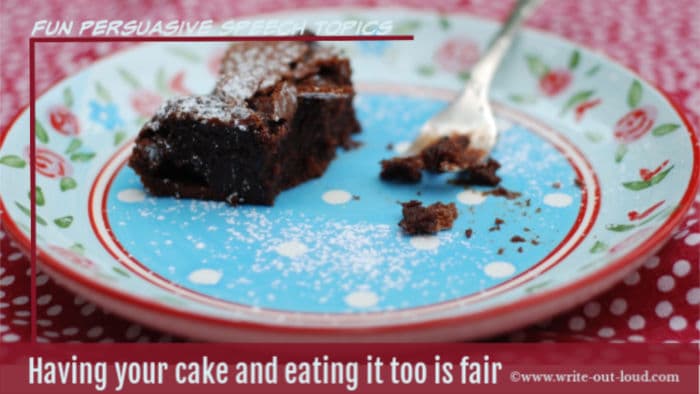 105 fun persuasive speech topics : ideal for light-hearted, informal speeches
100 non-boring persuasive speech ideas   - a 'tired' topic is not for you. Choose something fresh and original.
50 good persuasive speech topics with treatment examples to show you how the same topic is treated differently for different audiences.
310 persuasive speech topics for college : mental health, society, family & friends, animals, education
108 feminist persuasive speech topics : the top current women's rights & feminist issues
For assistance with planning and writing
Writing a persuasive speech - a 7 step action plan that includes how to choose a topic, analyze your audience, set a good speech purpose, decide on a structural pattern (with examples) and, more.
A persuasive speech outline example using the 5 step structural pattern: Monroe's Motivated Sequence. (With a free printable outline)
A persuasive speech example using Monroe's Motivated Sequence
speaking out loud 
Subscribe for  FREE weekly alerts about what's new For more see  speaking out loud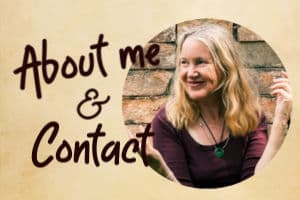 Top 10 popular pages
Welcome speech
Demonstration speech topics
Impromptu speech topic cards
Thank you quotes
Impromptu public speaking topics
Farewell speeches
Phrases for welcome speeches
Student council speeches
Free sample eulogies
From fear to fun in 28 ways
A complete one stop resource to scuttle fear in the best of all possible ways - with laughter.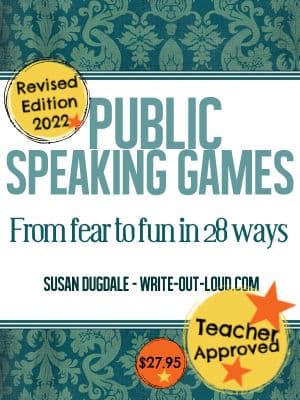 Useful pages
Search this site
About me & Contact
Blogging Aloud
Free e-course
Privacy policy
©Copyright 2006-23 www.write-out-loud.com
Designed and built by Clickstream Designs
Improve with practice.
Enhance your soft skills with a range of award-winning courses.
Sign up to our newsletter
75 Persuasive Speech Topics and Ideas
October 04, 2018 - gini beqiri.
To write a captivating and persuasive speech you must first decide on a topic that will engage, inform and also persuade the audience. We have discussed how to choose a topic and we have provided a list of speech ideas covering a wide range of categories.
What is persuasive speech?
The aim of a persuasive speech is to inform, educate and convince or motivate an audience to do something. You are essentially trying to sway the audience to adopt your own viewpoint.
The best persuasive speech topics are thought-provoking, daring and have a clear opinion. You should speak about something you are knowledgeable about and can argue your opinion for, as well as objectively discuss counter-arguments.
How to choose a topic for your speech
It's not easy picking a topic for your speech as there are many options so consider the following factors when deciding.
Familiarity
Topics that you're familiar with will make it easier to prepare for the speech.
It's best if you decide on a topic in which you have a genuine interest in because you'll be doing lots of research on it and if it's something you enjoy the process will be significantly easier and more enjoyable. The audience will also see this enthusiasm when you're presenting which will make the speech more persuasive.
The audience's interest
The audience must care about the topic. You don't want to lose their attention so choose something you think they'll be interested in hearing about.
Consider choosing a topic that allows you to be more descriptive because this allows the audience to visualize which consequently helps persuade them.
Not overdone
When people have heard about a topic repeatedly they're less likely to listen to you as it doesn't interest them anymore. Avoid cliché or overdone topics as it's difficult to maintain your audience's attention because they feel like they've heard it all before.
An exception to this would be if you had new viewpoints or new facts to share. If this is the case then ensure you clarify early in your speech that you have unique views or information on the topic.
Build Career Skills Online
Fast-track your career with award-winning courses and realistic practice.
Emotional topics
Emotions are motivators so the audience is more likely to be persuaded and act on your requests if you present an emotional topic.
People like hearing about issues that affect them or their community, country etc. They find these topics more relatable which means they find them more interesting. Look at local issues and news to discover these topics.
Desired outcome
What do you want your audience to do as a result of your speech? Use this as a guide to choosing your topic, for example, maybe you want people to recycle more so you present a speech on the effect of microplastics in the ocean.
Persuasive speech topics
Lots of timely persuasive topics can be found using social media, the radio, TV and newspapers. We have compiled a list of 75 persuasive speech topic ideas covering a wide range of categories.
Some of the topics also fall into other categories and we have posed the topics as questions so they can be easily adapted into statements to suit your own viewpoint.
Should pets be adopted rather than bought from a breeder?
Should wild animals be tamed?
Should people be allowed to own exotic animals like monkeys?
Should all zoos and aquariums be closed?
Arts/Culture
Should art and music therapy be covered by health insurance?
Should graffiti be considered art?
Should all students be required to learn an instrument in school?
Should automobile drivers be required to take a test every three years?
Are sports cars dangerous?
Should bicycles share the roads with cars?
Should bicycle riders be required by law to always wear helmets?
Business and economy
Do introverts make great leaders?
Does owning a business leave you feeling isolated?
What is to blame for the rise in energy prices?
Does hiring cheaper foreign employees hurt the economy?
Should interns be paid for their work?
Should employees receive bonuses for walking or biking to work?
Should tipping in restaurants be mandatory?
Should boys and girls should be taught in separate classrooms?
Should schools include meditation breaks during the day?
Should students be allowed to have their mobile phones with them during school?
Should teachers have to pass a test every decade to renew their certifications?
Should online teaching be given equal importance as the regular form of teaching?
Is higher education over-rated?
What are the best ways to stop bullying?
Should people with more than one DUI lose their drivers' licenses?
Should prostitution be legalised?
Should guns be illegal in the US?
Should cannabis be legalised for medical reasons?
Is equality a myth?
Does what is "right" and "wrong" change from generation to generation?
Is there never a good enough reason to declare war?
Should governments tax sugary drinks and use the revenue for public health?
Has cosmetic surgery risen to a level that exceeds good sense?
Is the fast-food industry legally accountable for obesity?
Should school cafeterias only offer healthy food options?
Is acupuncture a valid medical technique?
Should assisted suicide be legal?
Does consuming meat affect health?
Is dieting a good way to lose weight?
Law and politics
Should voting be made compulsory?
Should the President (or similar position) be allowed to serve more than two terms?
Would poverty reduce by fixing housing?
Should drug addicts be sent for treatment in hospitals instead of prisons?
Would it be fair for the government to detain suspected terrorists without proper trial?
Is torture acceptable when used for national security?
Should celebrities who break the law receive stiffer penalties?
Should the government completely ban all cigarettes and tobacco products
Is it wrong for the media to promote a certain beauty standard?
Is the media responsible for the moral degradation of teenagers?
Should advertising be aimed at children?
Has freedom of press gone too far?
Should prayer be allowed in public schools?
Does religion have a place in government?
How do cults differ from religion?
Science and the environment
Should recycling be mandatory?
Should genetically modified foods be sold in supermarkets?
Should parents be allowed to choose the sex of their unborn children?
Should selling plastic bags be completely banned in shops?
Should smoking in public places be banned?
Should professional female athletes be paid the same as male athletes in the same sport?
Should doping be allowed in professional sports?
Should schools be required to teach all students how to swim?
How does parental pressure affect young athletes?
Will technology reduce or increase human employment opportunities?
What age should children be allowed to have mobile phones?
Should libraries be replaced with unlimited access to e-books?
Should we recognize Bitcoin as a legal currency?
Should bloggers and vloggers be treated as journalists and punished for indiscretions?
Has technology helped connect people or isolate them?
Should mobile phone use in public places be regulated?
Do violent video games make people more violent?
World peace
What is the safest country in the world?
Is planetary nuclear disarmament possible?
Is the idea of peace on earth naive?
These topics are just suggestions so you need to assess whether they would be suitable for your particular audience. You can easily adapt the topics to suit your interests and audience, for example, you could substitute "meat" in the topic "Does consuming meat affect health?" for many possibilities, such as "processed foods", "mainly vegan food", "dairy" and so on.
After choosing your topic
After you've chosen your topic it's important to do the following:
Research thoroughly
Think about all of the different viewpoints
Tailor to your audience - discussing your topic with others is a helpful way to gain an understanding of your audience.
How involved are you with this topic - are you a key character?
Have you contributed to this area, perhaps through blogs, books, papers and products.
How qualified are you to speak on this topic?
Do you have personal experience in it? How many years?
How long have you been interested in the area?
While it may be difficult to choose from such a variety of persuasive speech topics, think about which of the above you have the most knowledge of and can argue your opinion on.
For advice about how to deliver your persuasive speech, check out our blog Persuasive Speech Outline and Ideas .

Kindergarten
Middle School
High School
Math Worksheets
Language Arts
Social Studies
Persuasive Speech Examples
A persuasive speech is given for the purpose of persuading the audience to feel a certain way, to take a certain action, or to support a specific view or cause. Notice that the purpose of a persuasive speech is similar to the purpose for writing an argumentative or persuasive essay . The organizational structure and type of information in a persuasive speech would be similar to that in an persuasive essay.
To write a persuasive speech , you choose a topic about which people disagree or can have differing opinions. Your persuasive argument will be made stronger if you can demonstrate that you are passionate about the topic and have a strong opinion one way or the other. Then, you outline and draft your persuasive speech by taking a position on the topic and outlining your support for your position. It is often helpful to also discuss why the "other side" is incorrect in their beliefs about the topic. Make sure you catch your audience's attention and that you summarize key points and "take-aways" as you go.
1. A teenager attempting to convince her parents that she needs to be able to stay out until 11pm instead of 10pm.
2. A student council president trying to convince school administrators to allow the students to have a dance after the final football game of the season.
3. A lawyer giving a closing argument in court, arguing about whether the defendant is innocent or guilty of the crime.
Examples of Persuasive Speeches in Literature or Popular Culture:
Excerpt from Mark Antony's speech in Julius Caesar :
Friends, Romans, countrymen, lend me your ears; I come to bury Caesar, not to praise him. The evil that men do lives after them; The good is oft interred with their bones; So let it be with Caesar. The noble Brutus Hath told you Caesar was ambitious: If it were so, it was a grievous fault, And grievously hath Caesar answer'd it. Here, under leave of Brutus and the rest– For Brutus is an honourable man; So are they all, all honourable men–
Martin Luther King, Jr.'s I Have a Dream speech is one of the most famous persuasive speeches of all time. Excerpt:
Now is the time to make real the promises of democracy. Now is the time to rise from the dark and desolate valley of segregation to the sunlit path of racial justice. Now is the time to lift our nation from the quicksands of racial injustice to the solid rock of brotherhood. Now is the time to make justice a reality for all of God's children.
Winston Churchill also gave a famous persuasive speech during World War II as Britain faced invasion from Nazi Germany:
Even though large tracts of Europe and many old and famous States have fallen or may fall into the grip of the Gestapo and all the odious apparatus of Nazi rule, we shall not flag or fail. We shall go on to the end, we shall fight in France, we shall fight on the seas and oceans, we shall fight with growing confidence and growing strength in the air, we shall defend our Island, whatever the cost may be, we shall fight on the beaches, we shall fight on the landing grounds, we shall fight in the fields and in the streets, we shall fight in the hills; we shall never surrender, and even if, which I do not for a moment believe, this Island or a large part of it were subjugated and starving, then our Empire beyond the seas, armed and guarded by the British Fleet, would carry on the struggle, until, in God's good time, the New World, with all its power and might, steps forth to the rescue and the liberation of the old.
More Topics
Handwriting
Difference Between
2020 Calendar
Online Calculators
Multiplication
Educational Videos
Coloring Pages
Privacy policy
Terms of Use
© 2005-2020 Softschools.com
100 Persuasive Speech Topics for Students
Homework Tips
Learning Styles & Skills
Study Methods
Time Management
Private School
College Admissions
College Life
Graduate School
Business School
Distance Learning
M.Ed., Education Administration, University of Georgia
B.A., History, Armstrong State University
There is a small but important difference between planning a persuasive speech and writing a persuasive essay. First, if you are planning a persuasive speech, you should think about a topic that can engage your audience. For this reason, you may want to consider a few topics before settling on the one that allows you to be more descriptive and entertaining.
Another important factor when picking a persuasive speech topic is to choose one that can provoke your audience. If you stir up a little emotion in your audience members, you'll keep their attention. The list below is provided to help you brainstorm. Choose a topic from this list or use the list to generate an idea of your own.
Studying martial arts is good for mind and health.
Competitive sports can teach us about life.
Reality shows are exploiting people.
Community service should be a graduation requirement for all high school students.
The characteristics that make a person a hero.
It's important to grow things in a garden.
Violent video games are dangerous.
Lyrics in a song can impact our lives.
Traveling and studying abroad are positive experiences.
Journal writing is therapeutic.
You should spend time with your grandparents.
A laptop is better than a tablet.
Religion and science can go hand in hand.
School uniforms are good.
All-female colleges and all-male colleges are bad.
Multiple choice tests are better than essay tests .
We should not spend money on space exploration.
Open-book tests are as effective as closed-book tests.
Security cameras keep us safer.
Parents should have access to students' grades.
Small classes are better than big classes.
You need to start saving for retirement now.
Credit cards are harmful to college students.
We should have a royal family.
We should protect endangered animals.
Texting while driving is dangerous.
You can write a novel.
Recycling should be required in the U.S.
State colleges are better than private colleges.
Private colleges are better than state colleges.
We should do away with penny coins.
Fast food containers hurt the environment.
Plastic straws are harmful to the environment.
You can eat and enjoy healthy snacks.
You can become a millionaire.
Dogs are better pets than cats.
You should own a bird.
It's unethical to keep birds in cages.
Liberal arts degrees prepare graduates to be better workers than other degrees.
Hunting animals should be banned.
Football is a dangerous sport.
School days should start later.
Night school is better than day school.
Technical training is better than a college degree.
Immigration laws should be more lenient.
Students should be able to choose their schools.
Everyone should learn to play a musical instrument.
Grass lawns should be prohibited.
Sharks should be protected.
We should do away with cars and go back to horse and carriage for transportation.
We should use more wind power.
We should pay more taxes.
We should do away with taxes.
Teachers should be tested like students.
We should not interfere in the affairs of other countries.
Every student should join a club.
Homeschooling is better than traditional schooling.
People should stay married for life.
Smoking in public should be illegal.
College students should live on campus .
Parents should let students fail.
Giving to charity is good.
Education makes us happier people.
T​he ​ death penalty should be outlawed.
Bigfoot is real.
We should increase train travel to save the environment.
We should read more classic books.
Fame is bad for young children.
Athletes should stay loyal to teams.
We should reform our prisons.
Juvenile offenders should not go to boot camps.
Abraham Lincoln was the best president.
Abraham Lincoln gets too much credit.
Students should be allowed to have cell phones in elementary, middle, and high school.
College student-athletes should be paid for playing.
Elderly citizens on fixed income should receive free public transportation.
Colleges and universities should be free to attend.
All American citizens should complete one year of community service.
Students should be required to take Spanish classes.
Every student should be required to learn at least one foreign language .
Marijuana should be legal for recreational use nationwide.
Commercial testing of products on animals should no longer be allowed.
High school students should be required to participate in at least one team sport.
The drinking age in the U.S. should be 25.
Replacing fossil fuels with cheaper alternative energy options should be mandated.
Churches need to contribute their share of taxes.
The Cuba embargo should be maintained by the U.S.
America should replace income taxes with a nationwide flat tax.
Once they reach the age of 18, all U.S. citizens should be automatically registered to vote .
Doctor-assisted suicide should be legal.
Spammers—people who bombard the internet with unsolicited email—should be banned from sending junk mail.
Every automobile driver should be required to take a new driver's test every three years.
Electroshock treatment is not a humane form of therapy.
Global warming is not real.
Single-parent adoption should be encouraged and promoted.
Gun companies should be held accountable for gun crimes.
Human cloning is not moral.
Religion does not belong in public education.
Juveniles should not be tried as adults.
American workers should be guaranteed a three-day weekend by law.
Middle School Debate Topics
40 Writing Topics for Argumentative and Persuasive Essays
Controversial Speech Topics
How to Write and Structure a Persuasive Speech
Preparing an Argument Essay: Exploring Both Sides of an Issue
100 Persuasive Essay Topics
30 Writing Topics: Persuasion
50 Argumentative Essay Topics
50 Topics for Impromptu Student Speeches
The Best Summer Plans for High School Students
Impromptu Speech Activities
How Much Damage Do Bad Grades Do?
Personal Essay Topics
Choosing the Perfect College
Homeschooling in New York State
How to Write a Persuasive Essay
By clicking "Accept All Cookies", you agree to the storing of cookies on your device to enhance site navigation, analyze site usage, and assist in our marketing efforts.
Persuasive Essay Guide
Persuasive Essay Examples

30+ Free Persuasive Essay Examples To Get You Started
Published on: Jul 25, 2018
Last updated on: Oct 16, 2023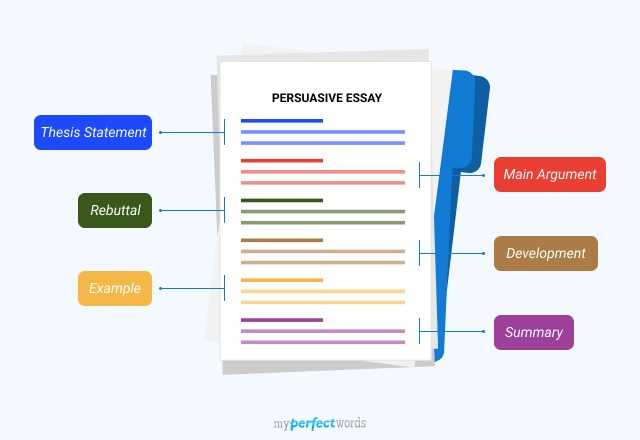 People also read
A Comprehensive Guide to Writing an Effective Persuasive Essay
200+ Persuasive Essay Topics to Help You Out
Learn How to Create a Persuasive Essay Outline
Read Excellent Examples of Persuasive Essay About Gun Control
How to Write a Persuasive Essay About Covid19 | Examples & Tips
Crafting a Convincing Persuasive Essay About Abortion
Learn to Write Persuasive Essay About Business With Examples and Tips
Check Out 12 Persuasive Essay About Online Education Examples
Persuasive Essay About Smoking - Making a Powerful Argument with Examples
Share this article
Are you looking to improve your persuasive writing skills?
One of the best ways to do that is by reading persuasive essay examples. These examples can show you how to structure your arguments effectively.
But finding good examples can be a challenge. Don't worry, though – we've gathered some helpful persuasive essays for you right here!
So, if you're in search of persuasive essay examples to help you write your own, you're in the right place.
Keep reading this blog to explore various examples
On This Page On This Page
Persuasive Essay Examples For Students
A persuasive essay aims to convince the reader of the author's point of view.
To find the right path for your essay, it's helpful to go through some examples. Similarly, good essay examples also help to avoid any potential pitfalls and offer clear information to the readers to adopt.
Here are some persuasive essay examples pdf:
3rd-grade Persuasive Essay Example
4th-grade Persuasive Essay Example
Persuasive Essay Example 5th-grade pdf
Persuasive Essay Examples for 6th Grade pdf
7th-grade Persuasive Essay Example
8th-grade Persuasive Essay Example
Persuasive Essay Examples Grade 10
11th-grade Persuasive Essay Example
Persuasive Writing Example For Kids
Persuasive Essay Examples High School
The following are good persuasive essay examples for high school. Having a look at them will help you understand better.
High-school Persuasive Essay Example
Examples of Persuasive Essay in Everyday Life
Persuasive Essay Examples for Middle School
Check out these persuasive essay examples for middle school to get a comprehensive idea of the format structure.
Persuasive Essay Examples Middle School
Short Persuasive Essay Example
Persuasive Essay Examples for College Students
Essay writing at the college level becomes more difficult and complicated. We have provided you with top-notch college persuasive and argumentative essay examples here.
Read them to understand the essay writing process easily.
Persuasive Essay Examples College
Higher English Persuasive Essay Example
Persuasive Essay About Smoking
Argumentative and Persuasive Examples
Persuasive Essay Examples For University
It becomes even more challenging to draft a perfect essay at the university level. Have a look at the below examples of a persuasive essay to get an idea of writing one.
University Persuasive Essay Example
5 Paragraph Persuasive Essay Example
Persuasive Essay Examples for Different Formats
A persuasive essay can be written in several formats. For instance, you can write the usual 5-paragraph essay, or even something longer or shorter.
Below are a few sample essays in various common formats.
Persuasive Essay Examples 5 Paragraph
Persuasive Essay Examples 3 Paragraph
Short Persuasive Essay Examples
These examples tell you how to remain convincing and persuasive regardless of the essay format you use.
Persuasive Essay Outline Examples
Creating an impressive outline is the most important step for writing a persuasive essay. It helps to organize thoughts and make the writing process easier.
A standard outline consists of the following sections.
Introduction
Body Paragraphs
Have a look at the following persuasive essay outline template examples.
Persuasive Essay Outline
Persuasive Essay Template
Persuasive Essay Format Example
A persuasive essay outline is bound to follow a specific format and structure. The main elements of a persuasive essay format are as follows.
Font: Times New Roman, Georgia, or Arial
Font Size: 16pt for the headlines and 12pt for the rest of the text
Alignment: Justified
Spacing: Double spacing
Word Count: It usually contains 500 to 2000 words
How to Write A Persuasive Essay With Examples
Planning an essay before starting writing is essential to produce an organized and structured writing piece. So, it is better to understand the concept beforehand to impress your instructor.
The below example will show a good starting to an essay.
A Good Start for a Persuasive Essay - Short Example
How to Start a Persuasive Essay Examples
The introduction is the first part of an essay and your first chance to grab the reader's attention. It should clearly state the essay's purpose and give the reader a clear idea of what to expect.
A compelling persuasive essay introduction must have the following elements.
Hook statement + topic
A strong thesis statement
Your arguments
Here are some examples of persuasive essay introductions to help you make a compelling start:
Introduction Persuasive Essay Example
Persuasive Essay Thesis Statement Examples
Persuasive Essay Hook Examples
How to End a Persuasive Essay Examples
Just like the introduction, the conclusion of the persuasive essay is equally important. It is considered as the last impression of your writing piece to the audience.
A good conclusion paragraph must include the following aspects.
Restate the thesis statement or hypothesis
Summarize the key arguments
Avoid being obvious
Include a call to action
Have a look at the document to explore the sample conclusions of a persuasive essay.
Conclusion Persuasive Essay Examples
Catchy Persuasive Essay Topics
Now that you have read some good examples, it's time to write your own persuasive essay.
But what should you write about? You can write persuasive essays about any topic, from business and online education to controversial topics like abortion , gun control , and more.
Here is a list of ten persuasive essay topics that you can use to grab your reader's attention and make them think:
Should the government increase taxes to fund public health initiatives?
Is the current education system effective in preparing students for college and the workplace?
Should there be tighter gun control laws?
Should schools have uniforms or a dress code?
Are standardized tests an accurate measure of student performance?
Should students be required to take physical education courses?
Is undocumented immigration a legitimate cause for concern in the United States?
Is affirmative action still necessary in today's society?
How much, if any, regulation should there be on technology companies?
Is the death penalty an appropriate form of punishment for serious crimes?
Check out two examples on similar topics:
Political Persuasive Essay Examples
Persuasive Essay Examples About Life
Need more topic ideas? Check out our extensive list of unique persuasive essay topics and get started!
But if you're still feeling stuck, don't worry. Our persuasive essay writing service is here to the rescue!
Our experienced writers specialize in creating top-notch essays on a wide range of topics. Whether it's a challenging persuasive essay or any other type, we've got you covered.
Take advantage of our reliable essay writing service today!
Caleb S. (Literature, Marketing)
Caleb S. has been providing writing services for over five years and has a Masters degree from Oxford University. He is an expert in his craft and takes great pride in helping students achieve their academic goals. Caleb is a dedicated professional who always puts his clients first.
Paper Due? Why Suffer? That's our Job!
Keep reading
We value your privacy
We use cookies to improve your experience and give you personalized content. Do you agree to our cookie policy?
Website Data Collection
We use data collected by cookies and JavaScript libraries.
Are you sure you want to cancel?
Your preferences have not been saved.
Want to Be Persuasive? Find a Metaphor
Research reveals the monster power of metaphor..
Posted November 6, 2023 | Reviewed by Devon Frye
When you communicate an idea with a metaphor, you light up people's sensory and motor neurons.
You also activate emotions, prompt aha moments, and reward your audience with a sense of social interaction.
When you're trying to persuade, you might first seek a good story, but you may do better to seek a metaphor.
What's the most persuasive way to convey a message? Many writers say, "Tell a story!" Nothing hooks like narrative. I've said so myself . But research shows stories have a rival for hooking power: metaphors. Metaphors can muscle into readers' minds just as much as stories can.
An example: Say a Category 4 hurricane is about to hit your town. How do you express the danger convincingly enough to get people to evacuate? Do you chronicle the big storm's likely landfall? Or do you use figures of speech to tell people a "monster" storm is "poised to strike" and they will soon feel its "fury"?
We know the answer. David Hauser and Megan Fleming at Queen's University (Canada) had people read a forecast of a storm using either literal or metaphorical descriptions. When they were metaphorical—using phrases like "poised to strike" and "fury"—people said they were much more likely to evacuate. They also said they expected more lives lost, more homes destroyed, and more days without power. [i]
Foster Simulation
George Orwell, in his classic Politics and the English Language, suggested that the persuasive power of writing depended on answering four questions: "1. What am I trying to say? 2. What words will express it? 3. What image or idiom [i.e., metaphor] will make it clearer? 4. Is this image fresh enough to have an effect?" [ii]
Based today on what we know from science, Orwell foresaw what psychologists have learned. There are at least four reasons metaphor has so much punch.
First, when you convey a concept with metaphor, which you normally construct with specifics, you fire up both the language circuits in the brain's left hemisphere and sensory and motor circuits atop the brain. [iii] As an example, Simon Lacey and others at Emory University showed that texture metaphors—a "bubbly" personality versus a "lively" personality—activate sensory neurons. [iv] When people read specifics like that, they mentally reenact the experience in the part of the brain they would use in reality.
Similarly, Emilia Castaño and Gareth Carol at the University of Barcelona and the University of Birmingham (UK) had people read motion metaphors—for example, "stocks are tumbling." People's eyes rolled with the direction of motion the metaphor suggested. [v] In this case, the specifics spurred people's reenactment of the motion by shifting their eyes downward.
Scientists call this reenactment "simulation." What's remarkable is that metaphors drive simulation not only in the brain's neurons but also in the fibers of the muscles controlled by those neurons. The whole body gets in the act.
No surprise, then, that one recent study led by Yucheng Li at the University of Surrey (UK) found that a significant part of the impact of metaphors comes from specific language alone. [vi]
Elicit Emotion
Second, we know from research that metaphors and other figures of speech fire up the brain's emotional circuits. Research in 2014 by Francesca Citron at the University of Lancaster (UK) and Adele Goldberg at Princeton shows that even the simplest metaphors—"She looked at him sweetly" versus "kindly"—aroused the amygdala.
Serena Mon at Princeton, along with Citron and others, later gauged emotional arousal and focused attention via a well-established surrogate, pupil dilation. Metaphors—"The matter was out of the editor's hands"—consistently triggered more dilation than literal equivalents (i.e., "The matter was out of the editor's control"). [vii]
Third, we know that many metaphors—"The speech he gave was poison"—require each of us, on the fly, to solve a mental riddle. How does poison relate to speech? The reader or listener solves that riddle to achieve comprehension. Research shows that people gain pleasure just from the small aha that comes from "getting" the riddle. [viii]
Fourth, when you construct a metaphor that's new, you draw from the material in your unique mental library—your lifetime knowledge, experience, and imaginings. Readers infer from your metaphor what makes you tick—your goals , intentions, personality traits, and more. [ix] They do this by "mentalizing," as scientists call it, which gives them a view of the real you behind the cerebral curtain. That, in turn, drives the neural reward that comes from their connecting with you socially. [x]
Cue a Narrative
Finally, metaphors often double as a story-like cue—when, for example, you say, "the situation was out of her hands." That cue initiates firing in the brain across the swath of readers' neurons activated by all stories. Your readers then become entrained neurologically. [xi] This so-called mental coupling, when your brain activity mirrors the reader's, gives stories power scientists are only beginning to grasp.
Taken together, the research on metaphor helps to explain why one meta-analysis in 2002 estimated that metaphorical language is about 6 percent more persuasive than literal language. [xii] Statistically, you're often better off saying something with a metaphor than with literal words.
It also explains the findings of a 2021 study led by Vinodkumar Prabhakaran at Google Research. Prabhakaran and others used natural language processing to analyze 70,000 Facebook posts from 412 politicians. They found that even simple and conventional metaphorical language—"cure" crime , "tsunami" of immigrants—drove higher social media "participation," "acceptance," and "propagation." [xiii]
The giants of writing like Orwell were right. When you next sit down to write, you should make it a priority to ask: How can I capture this idea in a metaphor? How can I elicit in my readers' minds the vivid reenactment of the meaning of the metaphor—the sensations, "hot" and "cold" emotions, insightful aha moments, and the neural hook of narrative?
The use of metaphor comes with a warning, though. As Orwell said, don't lean on tired, overused wordings, which are likely to numb the mind instead of activate it. [xiv] "Every such phrase," he said, "anesthetizes a portion of one's brain."
The right metaphor—recall Orwell's "Big Brother" or "thought police"—lives long in the minds of your readers. It may cross the lips of not just people today, but of their children, and their children's children.
[i] David Hauser and Megan Fleming, "Mother Nature's Fury: Antagonist Metaphors for Natural Disasters Increase Forecasts of Their Severity and Encourage Evacuation," Science Communication 43, no. 5 (2021).
[ii] George Orwell, "Politics and the English Language," 1946.
[iii] Scientists refer to this as "embodied cognition" or, more simply, "simulation." For a book rich in experiments documenting this point by a cognitive scientist, see Benjamin Bergen, Louder Than Words (New York: Basic Books, 2012).
[iv] Simon Lacey, Randall Stilla, and Krish Sathian, "Metaphorically Feeling: Comprehending Textural Metaphors Activates Somatosensory Cortex," Brain and Language 120, no. 3 (2012).
[v] Emilia Castaño and Gareth Carrol, "Mental Simulation in the Processing of Literal and Metaphorical Motion Language: An Eye Movement Study," Metaphor and Symbol 35, no. 3 (2020).
[vi] Yucheng Li, Frank Guerin, and Chenghua Lin, "The Secret of Metaphor on Expressing Stronger Emotion," arXiv preprint arXiv:2301.13042 (2023). The impact of the muscle in this case came from the emotion evoked by the metaphors.
[vii] They attributed the dilation broadly to "richer meaning" and "engagement." Serena K Mon et al., "Conventional Metaphors Elicit Greater Real-Time Engagement Than Literal Paraphrases or Concrete Sentences," Journal of Memory and Language 121 (2021).
[viii] John Kounios and Mark Beeman, "The Cognitive Neuroscience of Insight," Annual review of psychology 65 (2014). For more more on the relation of aha's to the reward circuit, see Jasmin M Kizilirmak et al., "Learning of Novel Semantic Relationships Via Sudden Comprehension Is Associated with a Hippocampus-Independent Network," Consciousness and Cognition 69 (2019).
[ix] Andrea Bowes and Albert Katz, "Metaphor Creates Intimacy and Temporarily Enhances Theory of Mind," Memory & Cognition 43, no. 6 (2015).
[x] Prabaha Gangopadhyay et al., "Prefrontal–Amygdala Circuits in Social Decision-Making," Nature Neuroscience 24, no. 1 (2020).
[xi] For example, see Yangwen Xu et al., "Brain Network Reconfiguration for Narrative and Argumentative Thought," Communications Biology 4, no. 1 (2021).
[xii] Pradeep Sopory and James Price Dillard, "The Persuasive Effects of Metaphor: A Meta‐Analysis," Human Communication Research 28, no. 3 (2002).
[xiii] Vinodkumar Prabhakaran, Marek Rei, and Ekaterina Shutova, "How Metaphors Impact Political Discourse: A Large-Scale Topic-Agnostic Study Using Neural Metaphor Detection," Proceedings of the International AAAI Conference on Web and Social Media 15 (2021).
[xiv] Rutvik H Desai et al., "A Piece of the Action: Modulation of Sensory-Motor Regions by Action Idioms and Metaphors," NeuroImage 83 (2013).
Bill Birchard is a writer, writing coach, and book consultant. He writes about the neuroscience and psychology of writing. His most recent book is Writing for Impact: 8 Secrets from Science That Will Fire Up Your Reader's Brains.
Find a Therapist
Find a Treatment Center
Find a Psychiatrist
Find a Support Group
Find Teletherapy
United States
Brooklyn, NY
Chicago, IL
Houston, TX
Los Angeles, CA
New York, NY
Portland, OR
San Diego, CA
San Francisco, CA
Seattle, WA
Washington, DC
Asperger's
Bipolar Disorder
Chronic Pain
Eating Disorders
Passive Aggression
Personality
Goal Setting
Positive Psychology
Stopping Smoking
Low Sexual Desire
Relationships
Child Development
Therapy Center NEW
Diagnosis Dictionary
Types of Therapy
The people around us have a stronger influence on our decisions and actions than we realize. Here's what research reveals about our networks' gravitational force.
Coronavirus Disease 2019
Affective Forecasting
Neuroscience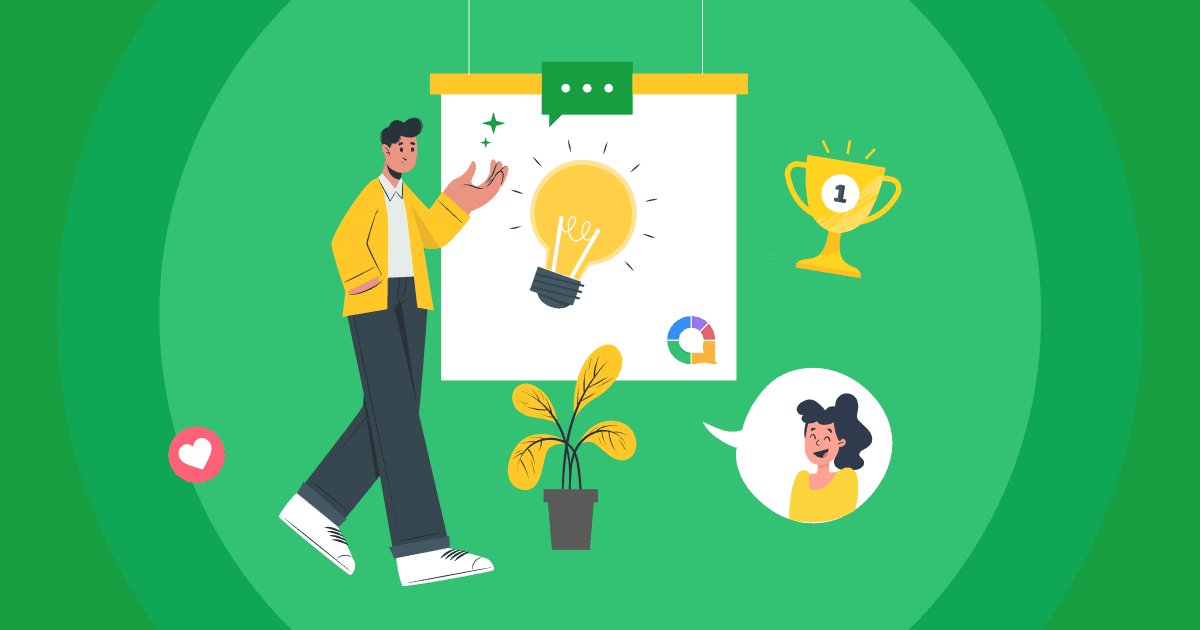 120+ Examples of Interesting Topic For Speaking in 2023
Jane Ng • 16 May 2023 • 9 min read
Are you looking for good topics for a speech, specifically public speaking topics?
Are you a college student who is struggling to come up with an interesting topic for public speaking in a university contest, or simply to finish your speaking assignment with a high mark?
If you are looking for a motivational or persuasive speech topic that will both interest you and captivate your audience, we are here to help you. So, how to choose an attractive public speaking topic that not only excites your audience but also helps you beat Glossophobia !?
AhaSlides will introduce you to 120+ Examples of Interesting Topic For Speaking and how to choose the right one for your needs.
Table of Contents
How To Find An Interesting Topic For Speaking
30 Persuasive Speech Examples
29 Motivational speaking topics
10 Random Interesting Topic For Speaking
20 Unique Speech Topics
15 Topics for Public Speaking at University
16 topics for public speaking for college students.
17 Speaking Topics for Students
How to Make your Speech Better
Frequently Asked Questions
Need better tool to present.
Learn to present better with super fun quizzes, created by AhaSlides!
Public Speaking Tips with AhaSlides
What is Public Speaking?
Types of Public Speaking
Why is Public Speaking Important?
External Resource: MySpeechClass
How To Find An Interesting Topic For Speaking?
#1: identify the theme and purpose of the speaking event.
Determining the event's purpose saves a lot of time and effort to figure out ideas for the speech. Although this is the main step and seems obvious, there are still speakers who prepare sketchy speech that doesn't have strong point and doesn't fit the event.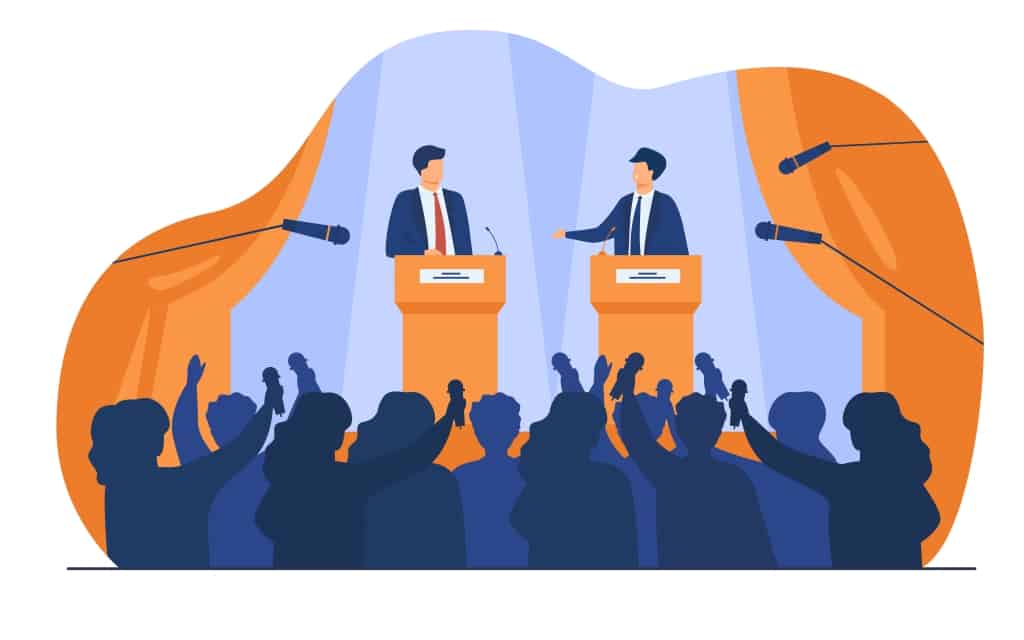 #2: Know your audience
Before having unique speech topics, you must know your audience! Knowing what your audience has in common can help you choose a relevant topic.
A reason why they are all sitting in the same room listening to you. General characteristics may include age, gender, seniority, education, interests, experience, ethnicity, and employment.
#3: Share your personal knowledge and experience
Keeping in mind the nature of your speaking event and audience, what related interesting topic for speaking are you interested in? Finding relevant topics will make researching, writing, and speak it more enjoyable.
#4: Catch any latest related news
Is there media coverage of a particular topic you and your audience want to know? Interesting and trending topics will make your talk much more engaging.
#5: Make a list of possible ideas
Time to brainstorm and jot down all potential ideas. You can ask your friends to add more ideas, or comments to make sure no opportunity is missed.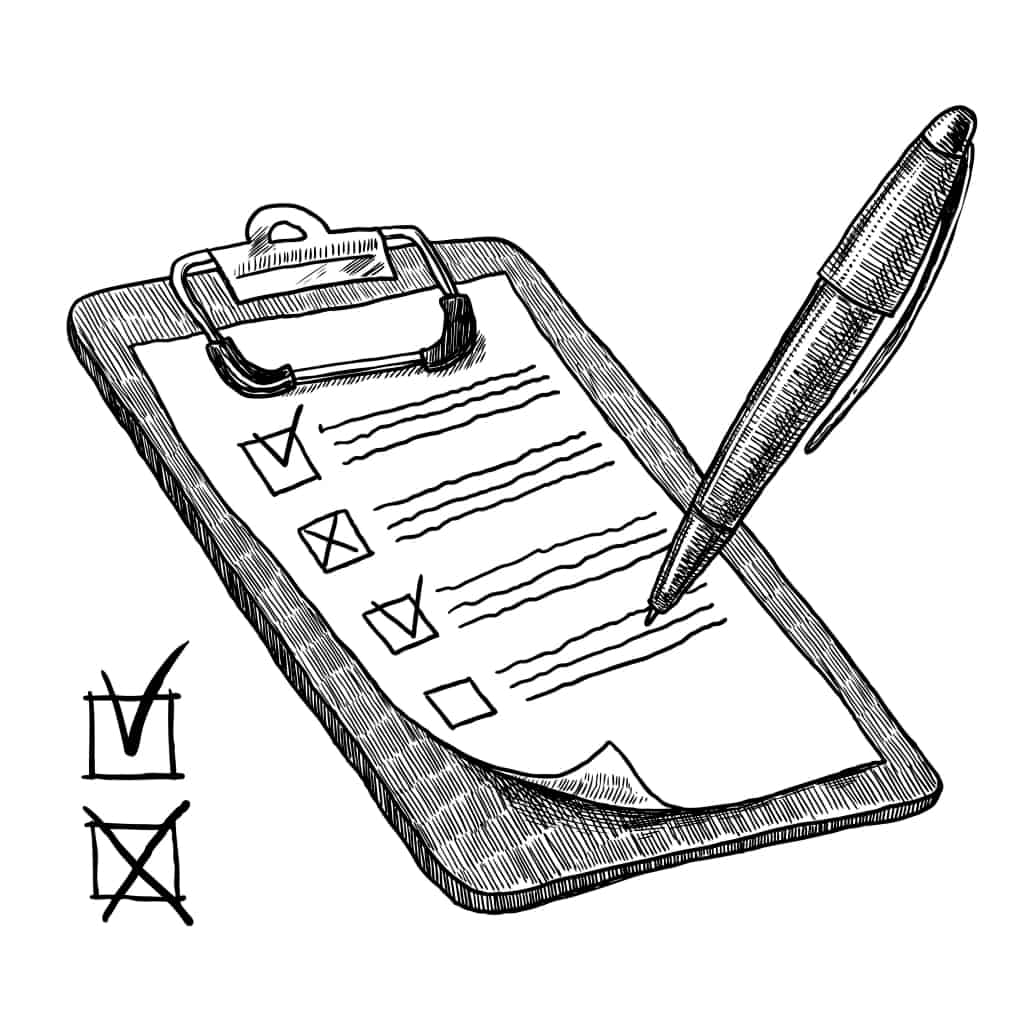 #6: Make a short topics list
Reviewing the list and narrowing it down to three finalists. Consider all the factors like
Which of your interesting topic for speaking is the best fit for the speaking event?
Which idea is most likely to appeal to your audience?
What topics do you know the most about and find interesting?
#7: Make a decision and Stick With
Picking a topic that surprises you, you find yourself naturally attached to, and stick it in your mind. Outline the selected topic, if you find it easiest and fastest to complete the outline. That's the theme you should choose!
Still need more interesting speech topics? Here are some interesting topics for speaking ideas you can try.
30 Persuasive Speech Examples
Being a mom is a career.
Introverts make excellent leaders
Embarrassing moments make us stronger
Winning is not what matters
Animal testing should be eliminated
The media should give equal coverage to Female sports
Should there be restrooms exclusively for transgender people?
The dangers of young people becoming famous online as children or teens.
Intelligence depends more on the environment than genetics
Arranged marriages must be outlawed
How marketing affects people and their perceptions
What are current global issues between countries?
Should we use products made with animal fur?
Is the electric car our new solution for the fossil fuel crisis?
How do our differences make us unique?
Are introverts better leaders?
Social media make people's self-image and self-esteem
Does technology harm the youngster?
Learning from your mistake
Spending time with your grandparents
A simple way to overcome stress
How to learn more than two languages at the same time
Should we use Genetically modified foods
Tips to overcome covid-19 pandemic
E-sports is important as other sport
How to be self-employed?
Does TikTok designed for an addition?
How to enjoy your campus life meaningfully
How can writing a journal help you become a better person?
How to speak confidently in public?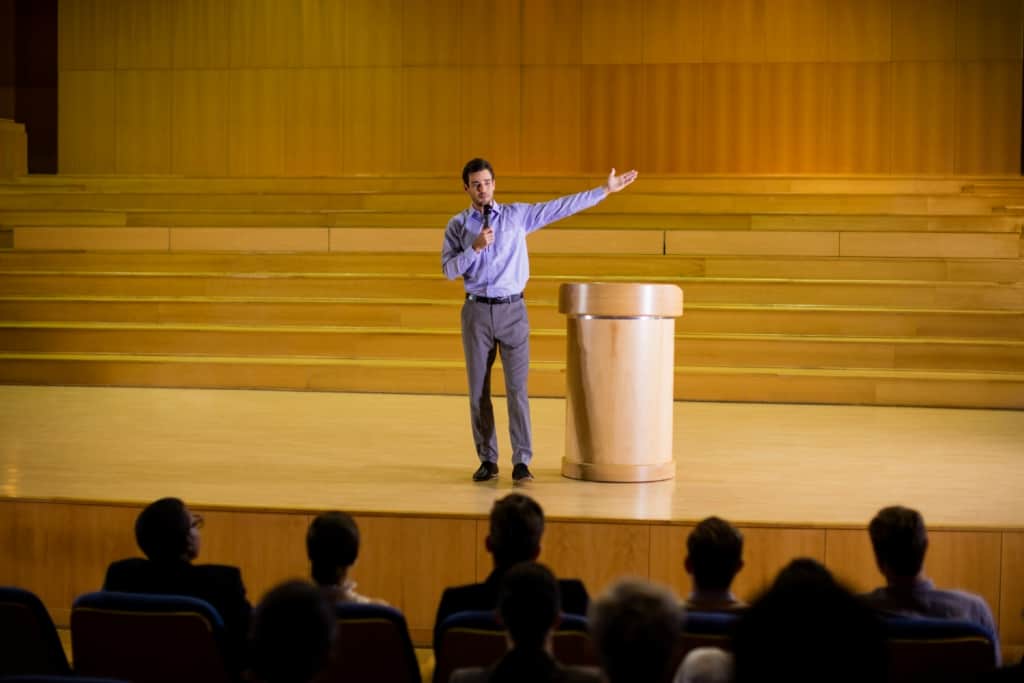 29 Motivational Speaking Topics
Why losing is necessary to succeed
The dress code is unnecessary for office employees
Parents should become their kids' best friends
Effective listening is more important than talking
Why it is important to support local businesses
How to turn Challenges into Opportunities
Underrated art of patience & silent observation
Why have personal boundaries important?
Life is a chain of ups and downs
Being honest about your own mistakes
Being a winner
Being a better role model to our children
Don't let others define who you are
Donations make you happy
Protech environment for the future generation
Being confident
Starting a healthy life by breaking a bad habit
Positive thinking changes your life
Effective leadership
Listening to your inner voice
Restarting a new career
Starting a healthy life
Women's place at work
To be successful, you have to be disciplined
Time management
Strategies for focusing on study and work
Tips for quick weight loss
Most inspiring moment
Balancing social life with studies
10 Random Interesting Topic For Speaking
You can use a spinner wheel to choose a random, weird speech topics, as it's humorous, or interesting topic to speaking
Thirteen is a lucky number
10 best ways to make your kids leave you alone
10 ways to annoy your parents
Hot girl problems
Boys gossip more than girls do
Blame your cats for your problems
Do not take life too seriously.
If men had a menstrual cycle
Control your laugh at serious moments
The game of Monopoly is a mental sport
20 Unique Speech Topic s
Technology is a double-edged sword
There is life after death
Life is never fair for everyone
A decision is more important than hard-working
We live once
The healing power of music
What is the most ideal age to get married
Is it possible to live without the internet
Clothes do influence how people react to you
Untidy people are more creative
You are what you say
Boarding game for family and friend bonding
Gay couples can raise a good family
Never give money to the beggar
Crypto-currency
Leadership cannot be taught
Overcome the fear of Maths
Should exotic animals should be kept as pets
Why are so many beauty contests?
Giving birth to a twins
The virtual classroom will take over in the future
Peer pressure is necessary for self-development
Go to career fairs is a smart move
Technical training is better than a bachelor's degree
Pregnancy is not the end of a student's university dream
Fake personas and social media
Ideas for spring break trips
Credit cards are harmful to college students
Changing a major is not the end of the world
The harmful effects of alcohol
Dealing with adolescent depression
Universities should have career counseling programs now and then
Colleges and universities should be free to attend
Multiple choice tests are better than essay tests
Gap years are a very great idea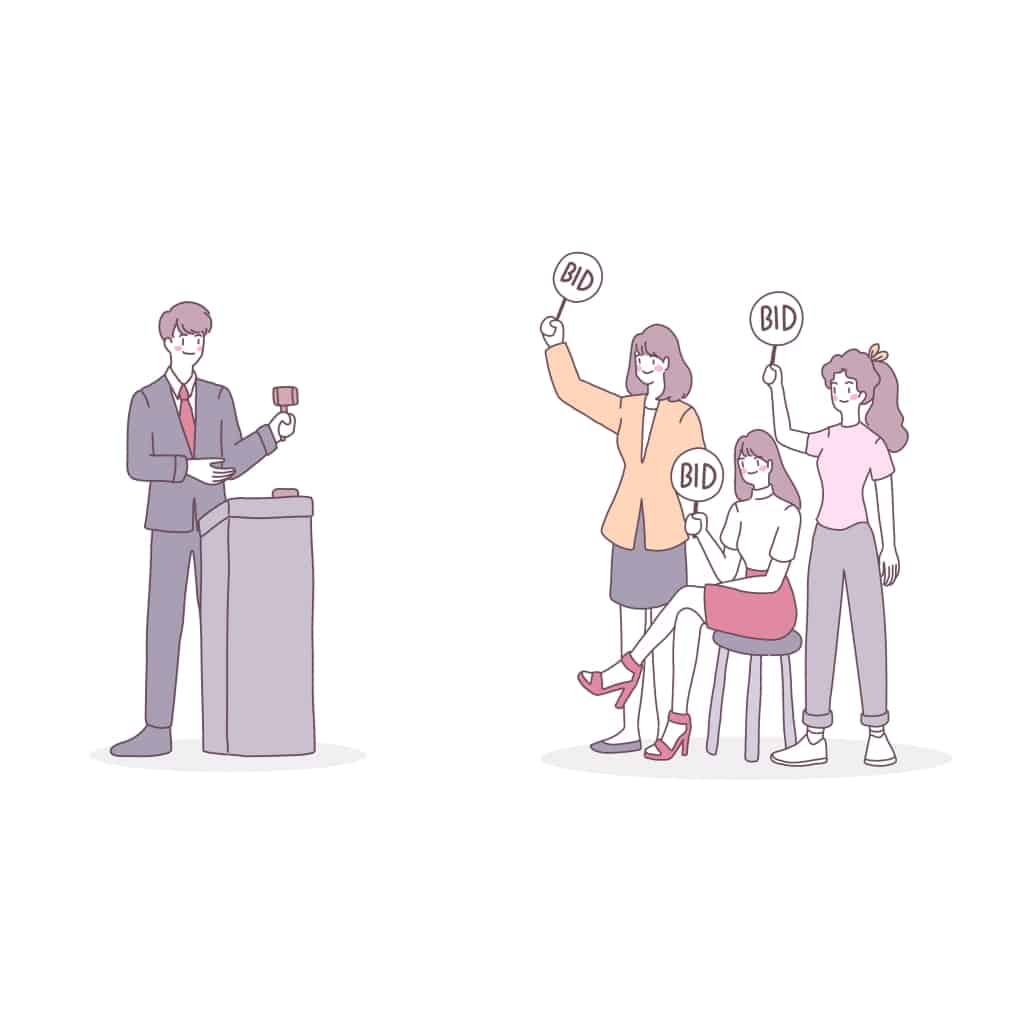 State colleges are better than private colleges
College dropouts are more successful than college pass outs
Beauty > Leadership skills while participating in college elections?
Plagiarism checks have made life more miserable
Decorating your college apartment with a low budget
How to be Happy Being Single
College students should live on campus
Saving money while in college
Education should be available to everyone as a human right
How we undermine depression by normalizing it
Pros and cons of community college vs. a four-year college or university
Media psychology and communication relationship
Why are so many students afraid of public speaking?
How is Emotional Intelligence measured?
How to pick up a topic for your graduation project
Can a hobby turn into a profitable business?
17 Speaking Topics for Students
Teachers should be tested like students.
Is higher education overrated?
Cooking should be taught in schools
Boys and girls are potentially equal in every aspect
Are birds comfortable in the zoo?
Online friends show more compassion
Consequences of cheating in exams
Homeschooling is better than normal schooling
What are the best ways to stop bullying?
Teens should have weekend jobs
School days should start later
Why reading is more beneficial than watching television?
TV shows or movies about teenage suicide encourage it or prevent it?
Students should be allowed to have cell phones in elementary, middle, and high school
Internet chatrooms are not safe
Parents should let students fail
You can take one of the ideas above and turn them into an interesting topic for speaking.
How to Make your Speech Better!
#1: outline public speaking.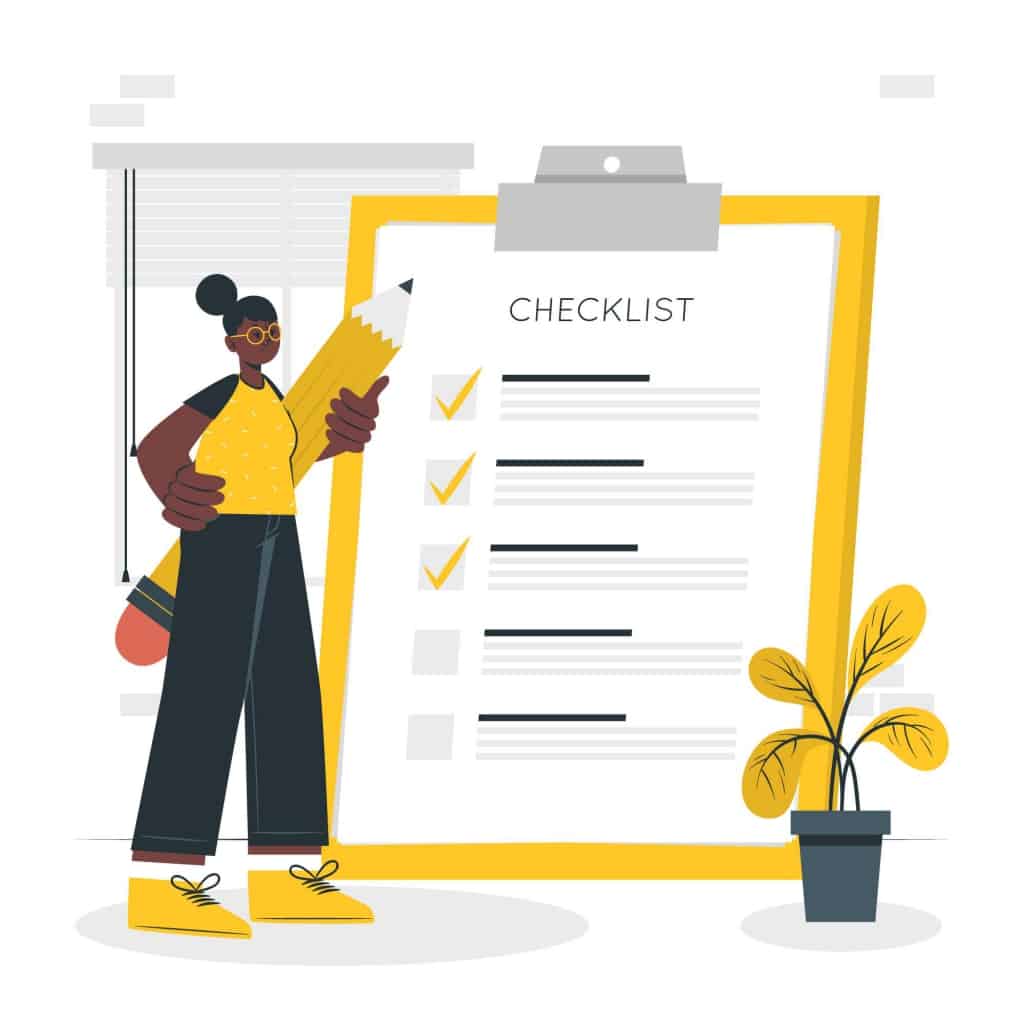 An Interesting topic for speaking makes an excellent speech if it has a clear structure. Here is a typical example:
Introduction
A. Capture the audience's attention
B. Introduce the main idea you are talking about
C. Talk about why the audience should listen
D. Brief overview of the main points of your speech
A. First main point (spoken as a statement)
Subpoint (spoken as a statement, supporting the main point)
Evidence to support the main point
Any other potential sub-points, interpreted in the same way as 1
B. Second main point (expressed as a statement)
Subpoint (expressed as a statement; supporting the main point)
(Continue to follow the organization of the First Main Point)
C. Third main point (expressed as a statement)
1. Subpoint (expressed as a statement; supporting the main point)
(Continued to follow the organization of First Main Point)
A. Summary – A brief review of the main points
B. Closing – Complete speech
C. QnA – Time to answer questions from the audience
#2: Craft and Deliver an Interesting Inspirational Speech
Once you have chosen your ideal topic, now it is time for you to begin preparing content. Preparation is the key to delivering an impressive speech. You need to work hard to make sure each paragraph of your speech is informative, clear, relevant, and valuable to listeners. There are some guidelines and tips that you can follow to make your speech expressive and effective.
Research your speech topic
It can be time-consuming and frustrating at the beginning but believe it or not once you adopt the right mindset and passion, you will enjoy the process of looking for different information. Make sure you follow the audience-centric and fill your knowledge gaps. Because above all, your goal is to educate, persuade or inspire your audience. Therefore, read everything that is related to the topic you are exploring as much as you can.
The best way to make sure your speech is spoken perfectly is to work on your draft which lists important outlines. It is the plan to help you stay on track, at the same time, ensure your paper is organized, focused, and supported. You can write down all the points and possible transitions between paragraphs.
Make sure you avoid the fluff and superfluous words that make your speech sounds cliche or boring. Put it shortly and concisely as Winston Churchill once said, "Short words are best, and old words, when short, are best of all." However, don't forget to stay true to your own voice. Moreover, you can ultimately use a sense of humor to engage your listeners but don't overuse it if you don't want to be blamed for the offense.
Support your main idea with persuasive examples and facts
There are a variety of useful sources that you can facilitate such as library sources, peer-reviewed academic journals, newspapers, Wikipedia… and even your personal library sources. One of the best inspiring examples can come from your own experience. Using anecdotes from your own life or someone that you know can stimulate the audience's heart and mind at the same time. Additionally, you can quote reputable sources to prove your point of view more solid and persuasive.
Ending your speech with a strong conclusion
In your closing, restate your opinion, and exert the audience's heartstrings at the last time by summarizing your points in a short and memorable sentence. Besides, you can call for action by giving the audience challenges which leave them motivated and remember your speech.
Keeping on practicing is the only way to make your speech perfect. Don't worry if you are not a good speaker. Again, practice makes perfect. Practicing before the mirror repeatedly or getting feedback from professionals will help you to build confidence and coherence while speaking.
Using AhaSlides to brighten up your speech
Make use of this powerful tool as much as possible. Engaging visual presentation slides will absolutely help you capture the audience's attention at the beginning as well as at the end of the speech. AhAslide is easy to use and portable for edit on almost devices. It is highly recommended by professionals around the world. Pick a template and have a go, your public speaking will never be the same again.
What are good speech topics? It can be difficult to choose an interesting topic for speaking from among such a wide variety of ideas. Think about which of the above topics you are most knowledgeable about, most comfortable with, and which opinions can be highlighted.
Follow AhaSlides' articles on public speaking to improve your public speaking skills and make your speaking more attractive than ever!
Got a question? We've got answers.
6 steps to find Interesting Topic For Speaking?
Why interesting topics to speak are important, why interesting topics should be in short format.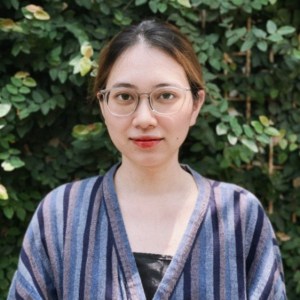 A writer who wants to create practical and valuable content for the audience
More from AhaSlides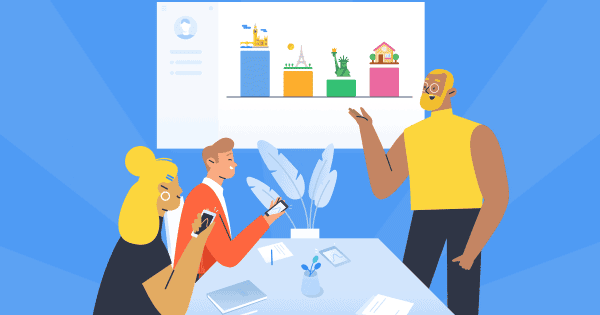 The ________________ is the part of the persuasive speech in which you present the evidence that supports your argument. a. introduction c. structure b. body d. conclusion
Body! This part of your persuasive speech allows you to create arguments, and evidence to support your arguments. Hope this Helps!!! ;)
The body is the part of the persuasive speech in which one presents the evidence that supports the argument . Hence, Option B is correct.
What is the meaning of persuasive speech?
The goal of persuasive speaking is to persuade an audience to change their beliefs, attitudes, values, or behaviour . A speaker must create persuasive arguments for their audience in order to persuade them.
Claim, evidence, and warrant are the three pillars on which arguments are built. The best argumentative speech subjects are provocative , risky, and have a strong point of view.
Speaking on a topic on which they are informed, capable of supporting the position with arguments , and able to discuss opposing viewpoints objectively is advised. The body of a persuasive speech is where the argument's supporting evidence is presented.
Therefore, Option B is correct.
Learn more about persuasive speech from here:
https://brainly.com/question/9914128
📚 Related Questions
An author of a technical manual would use _____ to make numerical data easier for the reader to grasp.
An author of a technical manual would use Technical Writing to make numerical data easier for the reader to grasp.
Explanation:
Technical writing is defined as: Any written form of drafting or writing technical communication used in technical and occupational field. It is mainly performed by a technical author and is the process of writing and sharing information in a professional setting. Their main objective is to organize the information for another person or group in the most accurate and easiest way possible.
The Rape of the Lock by Alexander Pope (excerpt) And now, unveil'd, the Toilet stands display'd, Each silver Vase in mystic order laid. First, rob'd in white, the Nymph intent adores, With head uncover'd, the Cosmetic pow'rs. A heav'nly image in the glass appears, To that she bends, to that her eyes she rears; Th' inferior Priestess, at her altar's side, Trembling begins the sacred rites of Pride. Unnumber'd treasures ope at once, and here The various off'rings of the world appear; From each she nicely culls with curious toil, And decks the Goddess with the glitt'ring spoil. This casket India's glowing gems unlocks, And all Arabia breathes from yonder box. The Tortoise here and Elephant unite, Transformed to combs, the speckled, and the white. Identify the intended meaning of each of the following phrases from the excerpt. 1. "a heav'nly image" = a. the apparition of a goddess b. the reflection of the sylph Ariel c. Belinda's reflection in the mirror d. Belinda's image of her suitor 2. "all Arabia breathes" = a. a piece of satin from Arabia b. perfume imported from Arabia c. spices of Arabia d. a book of Arabian tales 3. "The Tortoise here and the Elephant" = a. combs of a variety of shapes and sizes b. a box with impressions of tortoises and elephants c. different colored boxes holding cosmetic accessories d. combs made from tortoise shell and elephant tusk
1:  c. Belinda's reflection in the mirror.
Explanation: Belinda's beauty session in her toilette is playfully displayed as a religious rite in this part of the poem. She is the priestess and her reflection in the mirror is the goddess she worships.
2. b. Perfume imported from Arabia.
Explanation: The verb "breathe" is obviously related to air and perfumes imported from Arabia were well-known objects of luxury.
3. d. Combs made from tortoise shell and elephant tusk.
Explanation: The line "transformed to combs" made it very clear, at least for the readers of that time, when plastic had not been invented and combs were usually made of tortoise shell and ivory.
in 'an inspector calls' what are all the characters like at the start of the play, after the inspectors questions and at the end of the play?
Does this make sense: "I already told you my idea" Because I told my friend "I have an idea" and she said "what is it" and I said "I already told you my idea". Does it make sense?
Details : Does this make sense:"I already told you my idea"Because I told my
A subject is the topic of a literary work, while a theme is the author's statement or perspective about the topic. Which of these lines from Stephen Crane's "The Open Boat" best reflects the subject of the excerpt? In disjointed sentences the cook and the correspondent argued as to the difference between a life-saving station and a house of refuge. The cook had said: "There's a house of refuge just north of the Mosquito Inlet Light, and as soon as they see us, they'll come off in their boat and pick us up." "As soon as who see us?" said the correspondent. "The crew," said the cook. "Houses of refuge don't have crews," said the correspondent. "As I understand them, they are only places where clothes and grub are stored for the benefit of shipwrecked people. They don't carry crews." "Oh, yes, they do," said the cook. "No, they don't," said the correspondent. "Well, we're not there yet, anyhow," said the oiler, in the stern. "Well," said the cook, "perhaps it's not a house of refuge that I'm thinking of as being near Mosquito Inlet Light. Perhaps it's a life-saving station." "We're not there yet," said the oiler, in the stern. As the boat bounced from the top of each wave, the wind tore through the hair of the hatless men, and as the craft plopped her stern down again the spray slashed past them. The crest of each of these waves was a hill, from the top of which the men surveyed, for a moment, a broad tumultuous expanse; shining and wind-riven. It was probably splendid. It was probably glorious, this play of the free sea, wild with lights of emerald and white and amber.
Cabeza de Vaca's account of his journey is part of the literature of
In a consumer document, which of the following is not typically used to indicate special information or exceptions? asterisk highlighted text caption boldfaced text
Why didn't Dracula get married? A. He was to ugly B. He was scared of girls C. He never met a nice Ghoul
C. He never met a ghoul.
All ghouls were mean.
Details : Why didn't Dracula get married?A. He was to uglyB. He was scared
Which one of the following is the best description of reflexive writing? A. Writers have a lot of control over their topics. B. Writers have had their topics chosen for them. C. Writers do not benefit from the writing process. D. Writers keep the audience in mind.
Well, children, where there is so much racket there must be something out of kilter. Which best describes the diction? formal and friendly informative and academic demanding and assertive inviting and familiar
The answer is D based on edgen.uity
Informative and familiar
Which important event occurred during the Industrial and scientific revolutions? A. The development of the scientific method B. The creation of the Great Chain of Being C. The invention of the printing press D. The invention of the combustible locomotive engine
A. The development of the scientific method
Although different historical moments, both the industrial revolution and the scientific revolution were influential in the development of the scientific method
The scientific method refers to a cluster of basic rules of procedures that produce scientific knowledge, either a new knowledge, a correction (evolution) or an increase in the area of ​​incidence of previously existing knowledge.  In the industrial revolution and the scientific revolution, this method consisted in bringing together verifiable empirical evidence - based on systematic and controlled observation, usually resulting from experiments or field research - and analyzing them with the use of logic. For many authors, the scientific method is nothing more than the logic applied to science. The methods that provide the logical bases for scientific knowledge are: inductive method, deductive method, hypothetical-deductive method, dialectical method, phenomenological method, etc.
In the 19th century, who was known for using bloodletting and leeches in medical procedures? A. Medical doctors B. Prometheus C. Mad scientists D. Frankenstein
Details : In the 19th century, who was known for using bloodletting and leeches
HAS ANYONE COMPLETED THE Lesson 10: Europe I Unit Test IN HONORS ENGLISH 2?????????????????????
What word begins with the subordinate clause
A play with a unhappy ending is called a what
A play with a unhappy ending is called a Tragedy .
What is unhappy ending?
Unhappy ending refers to the ending part of the play, story or the Drama which is sad . For example : the drama of the Shakespeare has an unhappy ending because both the main characters of the stories i.e. Romeo and Juliet dies at the end .
Those plays or the story which has the unhappy ending refers to the Tragedy . It causes the sadness in the audience . Trajectory happens when main character of the story goes with lot of sufferings or dies .
Thus the correct option is Tragedy.
Learn more about play here:
https://brainly.com/question/402993
A play with a unhappy ending is called what
A play with a unhappy ending is called a tragedy .
Dramas or literary works in which the protagonist dies or suffers extreme suffering as a result of being unable to cope with particularly tragic mistakes, moral weaknesses, or disadvantages are called tragedy plays . However, tragedy takes other forms, suggesting the complete powerlessness of the character in the face of modern challenges by eliminating the hero of social meaninglessness and the flaws of tragedy . Regardless of the details, all tragedy seeks to investigate the serious problems of existence, especially the relationship between humans and the universe.
The tragic form was first developed by the ancient Greeks as a dramatic art. Playwrights such as Sophocles and Euripides wrote tragic dramas associated with ritualized religious celebrations. After centuries of extinction as the preferred form of literature, British playwrights such as Christopher Marlowe and William Shakespeare had revived the Greek tradition of tragic heroes weakened by their mistakes. Tragedy is still a highly regarded literary genre today.
Know more about tragedy here
https://brainly.com/question/1327439
Details : A play with a unhappy ending is called what
If you needed information from someone, what type of sentence would you mostly likely use? A) interrogative B) imperative C) exclamatory D) declarative
The author's purpose is? the primary reason the author wrote the text. the feelings the author has about the text. the thoughts the author has about the text. the conclusions the author draws in the text.
The primary reason the author wrote the text.
Any written literary work is based on what the author or writer wishes to convey to the readers. More often than not, there is always a motive behind what an author writes. It is also most times understood that any work is done to show or suggest a moral or subjective issue through the work.
An author may write about anything that he/ she wishes to write upon or delve into. And there may, most likely, be a reason for why he/ she chooses to write it. So, the main purpose of an author is the primary reason he/ she wrote the text.
An attack by Martians best symbolizes the fear than an invader will: A) Live like parasites off human beings. B) Destroy people's ability to think by eating their brains. C) Control people through magical powers. D) Use unknown weapons and technology.
D, I come from apex
An attack by Martians best symbolizes the fear than an invader will use unknown weapons and technology .
Who is a Martian?
"A Martian is an inhabitant of the planet Mars or a human colonist on Mars."
An attack by Martians best symbolizes the fear than an invader will use unknown weapons and technology because in the novel The Martian NASA uses unknown technology to transports the main character to Mars   without fear that eventually fails to bring back the protagonist to the Earth.
To learn more about Martian here
https://brainly.com/question/19569826
complete verbal phrase and identify its type. He stood on tiptoe to see the parade. Verbal Phrase: Type:
verbal phrase stood on tiptoe Type: infinitive
Details : complete verbal phrase and identify its type. He stood on tiptoe
Why was England insecure about its position in the world near the end of the 19th century?
"Other equally powerful countries had been attacked and defeated" Just did the question on apex and it was correct. :-)
Which of the following is a Characteristic of a Novel? A. Novels never tell you very much about a characters early life. B. Every word matters in a novel C. Novels have simple, straghtforward themes (and few of them). D. Novels cannot typically be read in one sitting
the answer is not C the answer is D and i just did the test i have proof!!
The answer is D: Novels cannot typically be read in one sitting.
A novel is a work of fiction of a relatively long extension (usually making it impossible to read it in one sitting alone), normally written in prose and commonly having the formal structure of any work of fiction, that is, a setting, a plot, and a conclusion.
It is a genre that, some would claim, has its roots in ancient Greece, going as far back as Homer´s great epics, The Iliad and The Odyssey, although some would, in a more orthodox vein, find its first exemplary figure in the Tale of Genji, written in 1010, by the Japanese author, Shikibu. Since its inception, it is a genre that has not ceased shifting its frontiers and structure, making it one of the most versatile of literary genres.    
What is one main purpose of a response-to-literature essay? A. to analyze the theme in a piece of narrative writing B. to record your thoughts and feelings about daily events C. to persuade an audience of something D. to publish the essay in a daily newspape
to analyze the theme in a piece of narrative writing
The speaker in the poem from Auden's "The Ten Songs" is trying to flee from
Details : The speaker in the poem from Auden's "The Ten Songs" is trying to
the speaker describes the leopard as lithe and fleet most likely to imply that a.The pathway is too narrow for the leopard to pass by b. The leopard her peers graceful but can be treacherous c. they narrator should run quickly away from the leopard d. The leopard is staring at the speaker with a hungry gaze
Answer : b. The leopard appears graceful but can be treacherous.
In this section of The Divine Comedy , Dante encounters a leopard in his path. As he is trying to pass it, the leopard moves several times in order to block his way. He was not intimidated by his presence, and would not retreat. Dante describes the leopard as "lithe and fleet" in order to imply that even though the leopard appears graceful, it can be treacherous.
Juan is reading an essay comparing two poems and has come across a missing word. A poem by a Romanticist will likely celebrate the individual and emotions, whereas a poem by a ___________ will likely present a detailed and realistic portrayal of life's unpleasant aspects. Choose the term that best completes the sentence. Modernist Naturalist Postmodernist Classicist
The correct answer will be Naturalist.
Which of the following describes a literary review? A. A writer reads a novel and uses some of it in a new novel. B. A reviewer reads a novel and writes an article that says whether he or she liked the work. C. A reviewer writes a novel and asks another author to review it for publication. D. A writer reviews another writer's book.
Which of the following is an example of "asking questions"? A. This book reminds me of the time we went to Florida for vacation. B. Who are the main characters in this novel? C. I am reading this book for an English homework assignment. D. I think the boys will escape from the thieves soon.
Answer: The correct answer is option B) Who are the main characters in this novel?
Interrogative sentences are useful for asking direct questions. These sentences have a specific grammar structure and differ from indicative or negative sentences.
Interrogative sentences start with an interrogative pronoun (what, where, when, who, why) when the objective is to gather information. We also can find yes/no questions that start with an auxiliary verb.
All interrogative sentences finish with a question mark (?).
Details : Which of the following is an example of asking questions? A. This
Which word correctly completes the sentence? Danny wanted to become a lawyer so that he could ________ for troubled teens.
Based on his NPR interview, "Astrophysicist Chronicles Battle over Pluto," why does Dr. Tyson believe that Pluto is America's favorite planet?
Other Questions
Why did the chinese rebuild the great wall in the 1400s
Find constants a and b so that the minimum for the parabola f(x)=x^2+ax+b is at the point (5,7)
Revise the sentences below to improve fluency. Specifically, add variety to the sentence types, and use transitional words so that sentences flow smoothly.Summer is my favorite season. I enjoy the warm weather. School ends. I like to go swimming, have picnics, and relax. I hope you like the summer, too.
In january 2013 the United States officially recognized the government of Somalia for the first time since 1991. Which of the following is one reason for this action?a)to show that the US believes Somalia has completed its journey to democracy b)to make it impossible for Somalia to declare war on the US c)to reward Somalian progress and help it to continue on the path to democracy d)to pave the way for the signing of a treaty between the two countries
What chemical reaction does this equation represent? 2KCl + Pb(NO3)2 = 2KNO3 + PbCl2 A: Two molecules of potassium nitrate and one molecule of lead chloride react to form one molecule of lead nitrate and two molecules of potassium chloride. B: One molecule of potassium nitrate and one molecule of lead chloride react to form one molecule of lead nitrate and one molecule of potassium chloride. C: Two molecules of potassium chloride react with two molecules of lead nitrate to form one molecule of potassium nitrate and two molecules of lead chloride. D: Two molecules of potassium chloride react with one molecule of lead nitrate to form two molecules of potassium nitrate and one molecule of lead chloride.
what is the correct percent for a quiz score of 14 points out of 20
All points of a sphere are equal distances to its center. trueor false
Can someone please help me
What did Czar Nicholas II promise in his October Manifesto?
Edoardo thinks of a number between one and 20 that has exactly 5 factors what number is he thinking of?
which word describes a goal that is poorly written
simplify 12(c-3)+27+c-9c
Can someone please help me at my science homework
How do you divide 25.0 by 29.4
Which polis focused most heavily on military training?
Circles in the same plane and having the same center are called congruent circles. true or false
What happens at the negative electrode
What is the equation of this line?y=2x2y=2x2y=2x2y=2x2y=12x2y=12x2y=12x2