Module 12: Personality Disorders
Case studies: personality disorders, learning objectives.
Identify personality disorders in case studies
Case Study: Latasha
Latasha was a 20-year-old college student who lived in the dorms on campus. Classmates described Latasha as absent-minded and geeky because she didn't interact with others and rarely, if ever, engaged with classmates or professors in class. She usually raced back to her dorm as soon as classes were over. Latasha primarily stayed in her room, did not appear to have any friends, and had no interest in the events happening on campus. Latasha even asked for special permission to stay on campus when most students went home for Thanksgiving break.
Now let's examine some fictional case studies.
Case Study: The Mad Hatter
The Mad Hatter, from Alice in Wonderland , appears to be living in a forest that is part of Alice's dream. He appears to be in his mid-thirties, is Caucasian, and dresses vibrantly. The Mad Hatter climbs on a table, walks across it, and breaks plates and teacups along the way. He is rather protective of Alice; when the guards of the Queen of Hearts come, he hides Alice in a tea kettle. Upon making sure that Alice is safe, Mad Hatter puts her on his hat, after he had shrunk her, and takes her for a walk. While walking, he starts to talk about the Jabberwocky and becomes enraged when Alice tells him that she will not slay the Jabberwocky. Talking to Alice about why she needs to slay the Jabberwocky, the Mad Hatter becomes emotional and tells Alice that she has changed.
The Mad Hatter continues to go to lengths to protect Alice; he throws his hat with her on it across the field, so the Queen of Heart's guards do not capture her. He lies to the Queen and indicates he has not seen Alice, although she is clearly sitting next to the Queen. He decides to charm the Queen, by telling her that he wants to make her a hat for her rather large head. Once the White Queen regained her land again, the Mad Hatter is happy.
Case Study: The Grinch
The Grinch, who is a bitter and cave-dwelling creature, lives on the snowy Mount Crumpits, a high mountain north of Whoville. His age is undisclosed, but he looks to be in his 40s and does not have a job. He normally spends a lot of his time alone in his cave. He is often depressed and spends his time avoiding and hating the people of Whoville and their celebration of Christmas. He disregards the feelings of the people, knowingly steals and destroys their property, and finds pleasure in doing so. We do not know his family history, as he was abandoned as a child, but he was taken in by two ladies who raised him with a love for Christmas. He is green and fuzzy, so he stands out among the Whos, and he was often ridiculed for his looks in school. He does not maintain any social relationships with his friends and family. The only social companion the Grinch has is his dog, Max. The Grinch had no goal in his life except to stop Christmas from happening. There is no history of drug or alcohol use.
Modification, adaptation, and original content. Authored by : Julie Manley for Lumen Learning. Provided by : Lumen Learning. License : CC BY: Attribution
Case Studies: The Grinch. Authored by : Dr. Caleb Lack and students at the University of Central Oklahoma and Arkansas Tech University. Located at : https://courses.lumenlearning.com/abnormalpsychology/chapter/antisocial-personality-disorder/ . License : CC BY-NC-SA: Attribution-NonCommercial-ShareAlike
The Mad Hatter. Authored by : Loren Javier. Located at : https://www.flickr.com/photos/lorenjavier/4031000212/ . License : CC BY-ND: Attribution-NoDerivatives
The Grinch. Located at : https://pixy.org/1066311/ . License : CC0: No Rights Reserved
Introduction: Personality Psychology and the Case Study
School of Education and Social Policy
Research output : Contribution to journal › Article › peer-review
This article introduces the Journal of Personality's special issue on the life voyage of Dodge Morgan who, in 1986 at the age of 54, sailed solo around the world in 150 days. Before the voyage, Morgan agreed to participate in an intensive psychological case study, the data for which provide the focus for this special issue. William Nasby and Nancy W. Read have organized the vast array of psychological data obtained from Morgan and produced a complex and illuminating interpretation of his life, drawing liberally from the five-factor trait model of personality and the life-story model of adult identity. This introduction provides a historical and intellectual context for Nasby and Read's study by considering the various ways in which personality psychologists have employed the case study in research and examining the many conceptual and methodological problems and possibilities that arise in the psychological study of the single case.
ASJC Scopus subject areas
Access to Document
10.1111/j.1467-6494.1997.tb00533.x
Other files and links
Link to publication in Scopus
Link to the citations in Scopus
Fingerprint
data INIS 100%
psychology INIS 100%
Case Study Psychology 100%
Personality Psychology 100%
adults INIS 50%
drawing INIS 50%
Life Stories Psychology 33%
Research Psychology 33%
T1 - Introduction
T2 - Personality Psychology and the Case Study
AU - McAdams, Dan P.
AU - West, Stephen G.
PY - 1997/12
Y1 - 1997/12
N2 - This article introduces the Journal of Personality's special issue on the life voyage of Dodge Morgan who, in 1986 at the age of 54, sailed solo around the world in 150 days. Before the voyage, Morgan agreed to participate in an intensive psychological case study, the data for which provide the focus for this special issue. William Nasby and Nancy W. Read have organized the vast array of psychological data obtained from Morgan and produced a complex and illuminating interpretation of his life, drawing liberally from the five-factor trait model of personality and the life-story model of adult identity. This introduction provides a historical and intellectual context for Nasby and Read's study by considering the various ways in which personality psychologists have employed the case study in research and examining the many conceptual and methodological problems and possibilities that arise in the psychological study of the single case.
AB - This article introduces the Journal of Personality's special issue on the life voyage of Dodge Morgan who, in 1986 at the age of 54, sailed solo around the world in 150 days. Before the voyage, Morgan agreed to participate in an intensive psychological case study, the data for which provide the focus for this special issue. William Nasby and Nancy W. Read have organized the vast array of psychological data obtained from Morgan and produced a complex and illuminating interpretation of his life, drawing liberally from the five-factor trait model of personality and the life-story model of adult identity. This introduction provides a historical and intellectual context for Nasby and Read's study by considering the various ways in which personality psychologists have employed the case study in research and examining the many conceptual and methodological problems and possibilities that arise in the psychological study of the single case.
UR - http://www.scopus.com/inward/record.url?scp=0347243126&partnerID=8YFLogxK
UR - http://www.scopus.com/inward/citedby.url?scp=0347243126&partnerID=8YFLogxK
U2 - 10.1111/j.1467-6494.1997.tb00533.x
DO - 10.1111/j.1467-6494.1997.tb00533.x
M3 - Article
C2 - 9483817
AN - SCOPUS:0347243126
SN - 0022-3506
JO - Journal of Personality
JF - Journal of Personality
Case Study Research Method in Psychology
Saul Mcleod, PhD
Educator, Researcher
BSc (Hons) Psychology, MRes, PhD, University of Manchester
Saul Mcleod, Ph.D., is a qualified psychology teacher with over 18 years experience of working in further and higher education. He has been published in peer-reviewed journals, including the Journal of Clinical Psychology.
Learn about our Editorial Process
Olivia Guy-Evans, MSc
Associate Editor for Simply Psychology
BSc (Hons) Psychology, MSc Psychology of Education
Olivia Guy-Evans is a writer and associate editor for Simply Psychology. She has previously worked in healthcare and educational sectors.
Case studies are in-depth investigations of a person, group, event, or community. Typically, data is gathered from various sources and by using several different methods (e.g., observations & interviews).
The case study research method originated in clinical medicine (the case history, i.e., the patient's personal history). In psychology, case studies are often confined to the study of a particular individual.
The information is mainly biographical and relates to events in the individual's past (i.e., retrospective), as well as to significant events which are currently occurring in his or her everyday life.
The case study is not itself a research method, but researchers select methods of data collection and analysis that will generate material suitable for case studies.
Table of Contents
Case studies are widely used in psychology, and amongst the best known were the ones carried out by Sigmund Freud, including Anna O and Little Hans .
Freud (1909a, 1909b) conducted very detailed investigations into the private lives of his patients in an attempt to both understand and help them overcome their illnesses.
Even today, case histories are one of the main methods of investigation in abnormal psychology and psychiatry.
This makes it clear that the case study is a method that should only be used by a psychologist, therapist, or psychiatrist, i.e., someone with a professional qualification.
There is an ethical issue of competence. Only someone qualified to diagnose and treat a person can conduct a formal case study relating to atypical (i.e., abnormal) behavior or atypical development.
The procedure used in a case study means that the researcher provides a description of the behavior. This comes from interviews and other sources, such as observation.
The client also reports detail of events from his or her point of view. The researcher then writes up the information from both sources above as the case study and interprets the information.
The research may also continue for an extended period of time, so processes and developments can be studied as they happen.
Amongst the sources of data the psychologist is likely to turn to when carrying out a case study are observations of a person's daily routine, unstructured interviews with the participant herself (and with people who know her), diaries, personal notes (e.g., letters, photographs, notes) or official document (e.g., case notes, clinical notes, appraisal reports).
The case study method often involves simply observing what happens to or reconstructing 'the case history' of a single participant or group of individuals (such as a school class or a specific social group), i.e., the idiographic approach .
The interview is also an extremely effective procedure for obtaining information about an individual, and it may be used to collect comments from the person's friends, parents, employer, workmates, and others who have a good knowledge of the person, as well as to obtain facts from the person him or herself.
Most of this information is likely to be qualitative (i.e., verbal description rather than measurement), but the psychologist might collect numerical data as well.
The data collected can be analyzed using different theories (e.g., grounded theory, interpretative phenomenological analysis, text interpretation, e.g., thematic coding).
All the approaches mentioned here use preconceived categories in the analysis, and they are ideographic in their approach, i.e., they focus on the individual case without reference to a comparison group.
Interpreting the information means the researcher decides what to include or leave out. A good case study should always clarify which information is the factual description and which is an inference or the researcher's opinion.
Provides detailed (rich qualitative) information.
Provides insight for further research.
Permitting investigation of otherwise impractical (or unethical) situations.
Case studies allow a researcher to investigate a topic in far more detail than might be possible if they were trying to deal with a large number of research participants (nomothetic approach) with the aim of 'averaging'.
Because of their in-depth, multi-sided approach, case studies often shed light on aspects of human thinking and behavior that would be unethical or impractical to study in other ways.
Research that only looks into the measurable aspects of human behavior is not likely to give us insights into the subjective dimension of experience, which is important to psychoanalytic and humanistic psychologists.
Case studies are often used in exploratory research. They can help us generate new ideas (that might be tested by other methods). They are an important way of illustrating theories and can help show how different aspects of a person's life are related to each other.
The method is, therefore, important for psychologists who adopt a holistic point of view (i.e., humanistic psychologists ).
Limitations
Lacking scientific rigor and providing little basis for generalization of results to the wider population.
Researchers' own subjective feeling may influence the case study (researcher bias).
Difficult to replicate.
Time-consuming and expensive.
The volume of data, together with the time restrictions in place, impacted the depth of analysis that was possible within the available resources.
Because a case study deals with only one person/event/group, we can never be sure if the case study investigated is representative of the wider body of "similar" instances. This means the conclusions drawn from a particular case may not be transferable to other settings.
Because case studies are based on the analysis of qualitative (i.e., descriptive) data , a lot depends on the psychologist's interpretation of the information she has acquired.
This means that there is a lot of scope for observer bias , and it could be that the subjective opinions of the psychologist intrude in the assessment of what the data means.
For example, Freud has been criticized for producing case studies in which the information was sometimes distorted to fit particular behavioral theories (e.g., Little Hans ).
This is also true of Money's interpretation of the Bruce/Brenda case study (Diamond, 1997) when he ignored evidence that went against his theory.
Diamond, M., & Sigmundson, K. (1997). Sex Reassignment at Birth: Long-term Review and Clinical Implications. Archives of Pediatrics & Adolescent Medicine , 151(3), 298-304
Freud, S. (1909a). Analysis of a phobia of a five year old boy. In The Pelican Freud Library (1977), Vol 8, Case Histories 1, pages 169-306
Freud, S. (1909b). Bemerkungen über einen Fall von Zwangsneurose (Der "Rattenmann"). Jb. psychoanal. psychopathol. Forsch ., I, p. 357-421; GW, VII, p. 379-463; Notes upon a case of obsessional neurosis, SE , 10: 151-318.
Further Information
Case Study Approach
Case Study Method
Enhancing the Quality of Case Studies in Health Services Research
"We do things together" A case study of "couplehood" in dementia
Using mixed methods for evaluating an integrative approach to cancer care: a case study
SAVE ARTICLE
Introduction: personality psychology and the case study
Affiliation.
1 Program in Human Development and Social Policy, Northwestern University, Evanston, IL 60208-2610, USA.
PMID: 9483817
DOI: 10.1111/j.1467-6494.1997.tb00533.x
This article introduces the Journal of Personality's special issue on the life voyage of Dodge Morgan who, in 1986 at the age of 54, sailed solo around the world in 150 days. Before the voyage, Morgan agreed to participate in an intensive psychological case study, the data for which provide the focus for this special issue. William Nasby and Nancy W. Read have organized the vast array of psychological data obtained from Morgan and produced a complex and illuminating interpretation of his life, drawing liberally from the five-factor trait model of personality and the life-story model of adult identity. This introduction provides a historical and intellectual context for Nasby and Read's study by considering the various ways in which personality psychologists have employed the case study in research and examining the many conceptual and methodological problems and possibilities that arise in the psychological study of the single case.
Publication types
Comparative Study
Historical Article
Research Support, Non-U.S. Gov't
History, 19th Century
History, 20th Century
Personality*
Psychoanalytic Theory*
Psychology / history
In order to continue enjoying our site, we ask that you confirm your identity as a human. Thank you very much for your cooperation.
Open supplemental data
Reference Manager
Simple TEXT file
People also looked at
Original research article, personality development in emerging adulthood—how the perception of life events and mindset affect personality trait change.
1 Personality Psychology and Psychological Assessment, Freie Universität Berlin, Berlin, Germany
2 Division HR Diagnostics AG, Stuttgart, Germany
Personality changes throughout the life course and change is often caused by environmental influences, such as critical life events. In the present study, we investigate personality trait development in emerging adulthood as a result of experiencing two major life events: graduating from school and moving away from home. Thereby, we examined the occurrence of the two life events per se and the subjective perception of the critical life event in terms of valence. In addition, we postulate a moderation effect of the construct of mindset, which emphasizes that beliefs over the malleability of global attributes can be seen as predictors of resilience to challenges. This suggests that mindset acts as a buffer for these two distinct events. In a large longitudinal sample of 1,243 people entering adulthood, we applied latent structural equation modeling to assess mean-level changes in the Big Five, the influence of life events per se , the subjective perception of life events, and a moderating role of mindset. In line with maturity processes, results showed significant mean-level changes in all Big Five traits. While no changes in the Big Five dimensions were noted when the mere occurrence of an event is assessed, results indicated a greater increase in extraversion and diminished increase in emotional stability when we accounted for the individual's (positive/negative) perception of the critical life event. In case of extraversion, this also holds true for the moderator mindset. Our findings contribute valuable insights into the relevance of subjective appraisals to life events and the importance of underlying processes to these events.
Introduction
People change as they age. Individuals experience not only physical but also psychological changes across the entire lifespan. However, the exact course of internal and external changes depends on various criteria. In recent years, researchers have expended considerable effort in studying how personality develops across the lifespan; this has, in turn, incited a controversy about the stability and variability of specific personality traits. Personality traits are considered to be relatively stable individual differences in affect, behavior, and/or cognition ( Johnson, 1997 ). Whereas, the Big Five traits of conscientiousness and agreeableness appear to be rather stable and continuously increase across adulthood, levels of openness to experience appear to change in an inverted U-shape function, which increases between the ages of 18 and 22 and decreases between 60 and 70 ( McCrae and Costa, 1999 ; Roberts and DelVecchio, 2000 ; Specht et al., 2011 ). Furthermore, some studies have shown that trait change can be associated with particular life stages. For example, the findings of Roberts and Mroczek (2008) suggest that young adults tend to exhibit increases in traits that are indicative of greater social maturity. More specifically, in emerging adulthood, the average individual experiences an increase in emotional stability, conscientiousness, and agreeableness ( Arnett, 2000 ; Roberts et al., 2006 ; Bleidorn, 2015 ), and self-esteem ( Orth et al., 2018 ), while openness to experience seems to decrease in advancing age ( Roberts et al., 2006 ). Taken together, this comprises evidence that personality develops throughout the lifespan and consequently, several theories have been introduced to explain when and why personality change occurs (e.g., Cattell, 1971 ; Baltes, 1987 ; Caspi and Moffitt, 1993 ; McCrae and Costa, 1999 ; Roberts and Mroczek, 2008 ).
Critical Life Events
Theory and research support the idea that personality can change as a result of intrinsic factors such as genetics and extrinsic factors such as the environment around us ( Bleidorn and Schwaba, 2017 ; Wagner et al., 2020 ). More specifically, there is ample evidence that personality is linked to certain external influences such as critical life events (e.g., Lüdtke et al., 2011 ; Bleidorn et al., 2018 ). These can be defined as "transitions that mark the beginning or the end of a specific status" ( Luhmann et al., 2012 ; p. 594) and include leaving the parental home or major changes in one's status such as employment or duty. These transitions often require adaptation processes involving new behavioral, cognitive, or emotional responses ( Hopson and Adams, 1976 ; Luhmann et al., 2012 , 2014 ). Profound adaptations are assumed to have lasting effects, as "life events can modify, interrupt or redirect life trajectories by altering individuals' feelings, thoughts and behaviors" ( Bleidorn et al., 2018 , p. 83). Building upon this assumption, many studies have sought to determine how certain Big Five traits change because of critical life events. For instance, increases in emotional stability were found to result from transitioning into one's first romantic relationship ( Lehnart et al., 2010 ). Emotional stability might also increase in anticipation of gain-based events such as childbirth or paid employment, which, in turn, lead to increases in conscientiousness and openness to experience ( Denissen et al., 2018 ).
In the present study, we focus on two critical life events that are highly relevant for emerging adults: moving away from home and graduating from school. Both events represent a personal development milestone for the transition into adulthood and are typically associated with great educational or occupational challenges ( Arnett, 2000 ; Pusch et al., 2018 ). Few studies have highlighted these two events and how they influence life trajectories in emerging adulthood. Lüdtke et al. (2011 ) focused on the broader superordinate section of work-related life events and personality change and found that the transition from high school to college, university, or vocational training is associated with substantial normative increases in emotional stability, agreeableness, and conscientiousness. With regard to graduation from school, Bleidorn (2012) found significant mean-level changes in certain Big Five traits over an observation period of 1 year. Specifically, senior students experienced increases in conscientiousness, agreeableness, and openness after graduation. In a later review by Bleidorn et al. (2018) , the authors found that graduation constitutes an almost universal life event in Western societies and that related change in adult personality is likely to be observable, because young adulthood is a period in which personality traits have been shown to be most open to change ( Roberts and DelVecchio, 2000 ; Lucas and Donnellan, 2011 ).
There are fewer investigations into the personality effects of moving away from home. Pusch et al. (2018) compared age differences in emerging vs. young adults and found that, among other life events, leaving the parental home did not reveal significant age effects with respect to personality change. However, they found significant age-invariant effects for individuals who left their parental home recently, indicating positive changes in agreeableness. Jonkmann et al. (2014) investigated living arrangements after college with regard to personality differences and found that, for example, the choice of living arrangement (living with roommates vs. living alone) predicted the development of conscientiousness and—to a lesser extent—openness and agreeableness. Similarly, according to a study by Niehoff et al. (2017) , living and studying abroad after college led to increases in extraversion, agreeableness, and emotional stability. Interestingly, Specht et al. (2011) found a significant sex effect on leaving the parental home and argued that only women become more emotionally stable when moving. Taken together, this evidence suggests that moving away from home is a major life event that has not yet been deeply investigated but represents a distinct developmental task that has the potential to shape individuals' personalities.
The Perception of Life Events
While these studies provide valuable information about the impact of critical life events, one important issue has been hitherto neglected. Many past studies have focused on life events per se , but comparatively little effort has been made to examine the subjective appraisal of such events and its effect on the processes underlying personality change ( Roberts, 2009 ). Moreover, methodological approaches to life events are sometimes misleading, because the valence of experienced events is rated by either researchers or other people who cannot sufficiently reflect inter- and intra-individual experiences of events ( Headey and Wearing, 1989 ; Kendler et al., 2003 ; Luhmann et al., 2020 ). However, there is ample evidence that people perceive the same event or situation very differently. For example, according to a comprehensive review of person-situation transactions by Rauthmann et al. (2015) , situations can be characterized by their physical (e.g., location, activity, persons) and/or psychological (e.g., task-related, threatening, pleasant) properties. Rauthmann et al. (2015) further state that "situations only have consequences for people's thinking, feeling, desiring, and acting through the psychological processing they receive" (p. 372). Thus, people's individual experiences of psychological situations may deviate from how these situations are experienced by most other people (reality principle). This assumption aligns with the TESSERA framework conceived by Wrzus and Roberts (2017) . According to the authors, events and single situations can trigger expectancies about how to act and adjust in similar situations. These expectancies then determine which state occurs after the corresponding trigger by choosing a response from a variety of possible states ( Wrzus and Roberts, 2017 ). Conjointly, two people can perceive the same situation or event very differently, leading to diverse reactions and psychological meanings.
A first step toward this important distinction was proposed by Luhmann et al. (2020) , who aimed to systematically examined the effects of life events on psychological outcomes. To do so, the authors proposed a dimensional taxonomy which that considers nine perceived characteristics of major life events. I this way, the study uniquely emphasizes the difference between assessing the mere occurrence of a critical life event and taking into account subjective appraisal. However, significantly more research is needed to fully explore how this causes lasting personality trait change.
In conclusion, two aspects of person-situation transactions should be highlighted. First, one situation can be interpreted very differently by two individuals. Expectations and individual goals—as well as variable expressions of personality traits—influence the extent to which a situation is perceived as meaningful and, therefore, determine how people approach it ( Bleidorn, 2012 ; Denissen et al., 2013 , 2018 ). Second, this is also true for life events. Two people can reasonably experience the same major life event as completely differently. Therefore, we focus the present study on the valence of two distinct life events and use this characteristic as our central parameter. In particular, in emerging adulthood, individuals might perceive the behavioral expectations and demands associated with a life event as more pressing than others ( Pusch et al., 2018 ). What remains less clear is how situational perceptions affect personality change after a major life event, but with respect to the current string of literature, it seems reductive to only ask if, but not how, critical life events are experienced.
The Moderating Role of Mindset
In the previous section, we examined how diverse critical life events can be perceived. Here, we extend our theoretical approach by focusing on the underlying processes that might account for the different perception and spotlight causes of individual personality trait changes. One construct that is highly relevant to the aforementioned regulatory mechanisms is the individual belief system mindset. According to Dweck (1999) , an individual's mindset refers to the implicit belief about the malleability of personal attributes. Dweck (1999) distinguishes between growth and fixed mindsets. The growth mindset emphasizes the belief that attributes like intelligence and personality are changeable. Conversely, the fixed mindset refers to the belief that such attributes are immutable. According to Dweck (2012) , the individual mindset is not static and can be changed throughout one's life. Actively changing one's mindset toward a growth mindset was found to decrease chronic adolescent aggression, enhance people's willpower, and redirect critical academic outcomes ( Dweck, 2012 ; Yeager et al., 2019 ). Moreover, Blackwell et al. (2007) found that the belief that intelligence is malleable (incremental theory) predicted an upward trajectory in grades over 2 years of junior high school, while the belief that intelligence is fixed (entity theory) predicted a flat trajectory. Yet, according to a meta-analysis from Sisk et al. (2018) , mindset interventions for academic achievement predominately benefitted students with low socioeconomic status or who are at-risk academically. Mindset has also been linked to business-related outcomes (e.g., Kray and Haselhuhn, 2007 ; Heslin and Vandewalle, 2008 ). That is, individuals with a growth mindset tend to use "higher-order" cognitive strategies and adapt to stress more easily ( Heslin and Vandewalle, 2008 ). Likewise, mindset has been linked to health outcomes and even mental illness, with the assumption that a growth mindset buffers against psychological distress and depression (e.g., Biddle et al., 2003 ; Burnette and Finkel, 2012 ; Schroder et al., 2017 ). Therefore, a growth mindset can be considered a predictor of psychological resilience ( Saeed et al., 2018 ).
With regard to changes in personality traits, the findings have been mixed. Hudson et al. (2020) investigated college students' beliefs by adapting a personality measure into a mindset measure and administering it within a longitudinal study. They found that the mere belief that personality is malleable (or not) did not affect trait changes. However, in her Unified Theory of Motivation, Personality, and Development, Dweck (2017) suggests that basic needs, mental representations (e.g., beliefs and emotions), and action tendencies (referred to as BEATs) contribute to personality development. Dweck further argues that mental representations shape motivation by informing goal selection and subsequently form personality traits by creating recurring experiences ( Dweck, 2017 ). Thus, there might be more information about indicators such as the integration of mindset, motivation, and environmental influences necessary to understand how personality traits change according to belief systems.
In summary, there is evidence that a belief in the malleability of global attributes allows individuals to adapt to life circumstances in a goal-directed way and that individuals' mindsets determine responses to challenges ( Dweck and Leggett, 1988 ). Building upon the existing literature around environmental influences on personality traits and the diverse effects of mindset, we argue that after experiencing a critical life event, individuals with a growth mindset will adapt to a new situation more easily and accordingly exhibit greater change in relating personality traits. In contrast, individuals with a fixed mindset might react in a more rigid way to unknown circumstances and thus don't experience the need adapt, resulting in no personality trait change.
The Present Study
This study aims to contribute to the literature around external and internal influences on personality development in emerging adulthood by analyzing changes in the Big Five, the influences of the occurrence of life events per se vs. their subjective perception, and the possible moderating effects of mindset in a longitudinal study with a large sample. Most prior studies have focused on personality development in adulthood (e.g., Roberts and Jackson, 2008 ; Lucas and Donnellan, 2011 ; Wrzus and Roberts, 2017 ; Damian et al., 2018 ; Denissen et al., 2018 ), but emerging adulthood is marked by tremendous changes; thus, we focus our analyses on this period. According to Arnett (2000 , 2007) , emerging adulthood is considered a distinct stage between adolescence and full-fledged adulthood. This is seen as a critical life period because it is characterized by more transformation, exploration, and personality formation than any other life stage in adulthood ( Arnett, 2000 ; Ziegler et al., 2015 ; Bleidorn and Schwaba, 2017 ). With regard to beliefs systems, Yeager et al. (2019) argue that beliefs that affect how, for example, students make sense of ongoing challenges are most important and salient during high-stakes developmental turning points such as pubertal maturation. For this reason, it is particularly compelling to investigate environmental influences such as major life events that shape the trajectory of personality trait change in emerging adulthood.
To do so, we examined whether two major critical life events (graduating from school and moving away from home) affect personality development. We chose these two major life events because they are uniquely related to emerging adulthood and because existing research has found mixed results regarding their influence on personality trait change (e.g., Lüdtke et al., 2011 ; Specht et al., 2011 ; Pusch et al., 2018 ). Based on prior findings, we constructed three hypotheses. First, we expect that an increase in personality trait change will occur in individuals who graduate from school/move away from home but not in those who did not experience such events. Second, subjective perceptions of the two critical life events will influence personality trait changes in the Big Five. Third, we look at the underlying processes that influence personality and argue, that mindset will moderate the impact of the two stated life events/perception of life events on personality trait change.
Sample and Procedure
For this study, we created the German Personality Panel (GEPP) by collecting data from a large German sample in cooperation with a non-profit online survey provided by berufsprofiling.de . This organization assists emerging adults by providing job opportunities and post-graduation academic pathways. After completing the questionnaire, participants received feedback and vocational guidance. In 2016 and 2017, a total of 11,816 individuals between 13 and 30 years old ( M = 17.72 years; SD = 3.22, 50.71% female) took this survey. We used this first round of data-gathering as our longitudinal measurement occasion T1. If participants consented to be contacted again, we reached out via email in October 2018 to request their participation in a second survey. A total of 1,679 individuals between 14 and 26 years old ( M = 17.39, SD = 2.37, 64.82% female) agreed to participate and filled in a second online survey (second measurement occasion of GEPP, T2). The test battery at T2 took approximately 30–40 min, and we provided personalized feedback on personality development, as well as a monetary compensation, to all participants.
Because we were interested in emerging adults who were about to graduate from school?and thus found themselves in a critical time period?we excluded all participants older than 21 at T2. On the other hand, we included 14-year-old participants because they could have entered school in Germany at the age of five and thus graduated from secondary school and/or moved away from home by this age. At T2, 12% had not yet finished school, 32% held a secondary school certificate, and 57% held a university entrance diploma.
To further improve data quality, we obtained an indicator for careless responding by asking about self-reported diligence ("Did you work conscientiously on the test?"). Participants were informed that their answer had no impact on their compensation. At T2, 41 (3%) participants answered "No." After excluding participants meeting this criterion, a sample of n = 1,243, aged 14–21 years ( M = 16.92, SD = 1.75, 67.23% women), remained for subsequent data analyses. All data and further materials are available via osf ( https://osf.io/xc6d4/?view_only=5b913c97553d48a290b75a3f725aca3d ).
Sample Attrition
Numerous email accounts were invalid at the second measurement point—for example, because students' personalized school email accounts were deleted following their graduation or because certain institutions used only a single email account to offer vocational counseling to college students ( N = 3,495). Those who did not participate at the second measurement point (dropouts) were slightly younger than those who participated (continuers) [ M (ageD) = 17.39; M (ageC) = 17.76; p ≤ 0.000, d = −0.12] and more women filled in the second questionnaire (dropouts = 50.9% women, continuers = 64.8% women; p ≤ 0.000, d = 0.31). Only modest selectivity effects (measured by Cohen's d ) in terms of mean differences in personality traits between dropouts and continuers were found at T1; thus, there was negligible systematic attrition ( Specht et al., 2011 ; Pusch et al., 2018 ). Continuers had slightly higher scores in agreeableness ( d = 0.17), conscientiousness ( d = 0.19), and openness ( d = 0.16) than dropouts, but they almost identical in terms of extraversion ( d = −0.08) and emotional stability ( d = 0.01).
Personality
Personality traits were assessed on both measurement occasions using a short version of the Big Five personality inventory for the vocational context (TAKE5; S&F Personalpsychologie Managementberatung GmbH, 2005 ). The TAKE5 has been shown to be a highly reliable and valid personality measure ( Mussel, 2012 ). In the short version of the test, each of the Big Five subscales (openness to experience, conscientiousness, extraversion, agreeableness, and emotional stability) consists of three items and was measured on a 7-point Likert scale, ranging from 1 ( strongly disagree ) to 7 ( strongly agree ). Example items for conscientiousness include (translated from German): "Nothing can stop me from completing an important task," "People around me know me as a perfectionist," and "My work is always carried out the highest quality standards." Items were selected to cover the different aspects of each domain therefore internal consistencies provide no valuable indicator. Test-retest reliabilities for the TAKE5 between T1 and T2 were 0.69 for extraversion, 0.52 for openness to experience, 0.57 for conscientiousness, 0.58 for agreeableness, and 0.50 for emotional stability. Small to moderate reliability levels can be explained by the heterogeneity of the items and our attempt to capture rather broad personality constructs. Similar results have been reported for other brief personality scales ( Donnellan et al., 2006 ; Rammstedt et al., 2016 ). All descriptive statistics and correlations can be found in Table 1 , and bivariate correlations of all items can be found at osf ( https://osf.io/xc6d4/?view_only=5b913c97553d48a290b75a3f725aca3d ).

Table 1 . Correlations and descriptive statistics among variables.
Life Events
In the present study, we focus on two major life events that are highly characteristic of the critical period between the late teens and young adulthood ( Arnett, 2000 ; Lüdtke et al., 2011 ; Bleidorn, 2012 ): moving away from home and graduating from school. At T2, after completing the personality questionnaire, participants rated their subjective perception of each of the two life events on a dimensional 7-point Likert scale (1 = very negatively , 7 = very positively ). Of the initial sample, 68.38% of the participants had graduated from school, 47.66% had moved away from home, and 46.96% had experienced both life events. Participants who had graduated from school were older ( M = 17.32 years, SD = 1.84, female = 68.80%) compared to those who had not yet finished school ( M = 15.30 years, SD = 1.09, female = 68.21%). Those who had moved away from home were approximately 1 year older ( M = 17.53, SD = 1.89, female = 69.30%) compared to those did not yet moved away ( M = 16.29, SD =1.69, female = 66.91%). To avoid potential confounding effects, we only asked about events that had happened within the past year (after the first measurement occasion). This allowed us to account for experiences that took place before T1.
In the second step, in order to obtain a fuller picture, participants also had the option of rating an additional significant life event from a list of 18 potential life events from various domains—such as love and health—based on the Munich Life Event List (MEL; Maier-Diewald et al., 1983 ). However, the number of individuals who experienced these other life events was too small to allow for further analyses.
Participants' mindset was measured with a questionnaire based on Dweck's Mindset Instrument (DMI). The 16-item DMI was developed and created by Dweck (1999) and is used examine how students view their own personality and intelligence. In the current study, only items concerning beliefs about the malleability of personality were used. The mindset inventory items were "Personality traits are something a person cannot change," "You have a certain personality and you really can't do much to change it," and "You can learn new things, but you can't really change your basic personality." At T2, participants were presented a 7-point response scale, ranging from 1 ( strongly disagree ) to 7 ( strongly agree ) ( M = 3.60, SD = 1.45). Items were reversed such that higher levels indicated a growth mindset. This short inventory was found to be highly reliable ( M = 3.60, SD = 1.45, ω = 0.81, 95% CI [0.70, 0.84]).
Statistical Analyses
Analyses were carried out in four steps. First, we conducted confirmatory factor analyses to test for measurement invariance across time points T1 and T2. Second, we constructed latent difference score models for all Big Five scales to test for mean differences in personality traits. Third, we investigated the impact of the life events moving away from home and graduating from school, as well as the perception of these two events on changes in the Big Five. Fourth, we added mindset as a moderator to the model. All statistical analyses were carried out in R and R Studio 1.2.1335 ( R Core Team, 2018 ).
Measurement invariance
To ensure that the same construct was being measured across time, we first tested for measurement invariance. For weak measurement invariance, we fixed the factor loadings for each indicator to be equal across measurement occasions and compared this model to the configural model, where no restrictions were applied. The same procedure was followed to assess strong measurement invariance, with the weak invariant model compared to a model with constrained intercepts to equality across time (e.g., the same intercept for Item 2 at T1 and Item 2 at T2) ( Newsom, 2015 ). To evaluate the model fit, comparative fit index (CFI), Tucker–Lewis index (TLI), root mean square error of approximation (RMSEA), and standardized root mean square residual (SRMR) were inspected. Good fit was considered to be indicated when CFI and TLI values were 0.90 or higher, RMSEA below 0.08, and SRMR values below 0.05 ( Hu and Bentler, 1999 ; Marsh et al., 2005 ). The configural model showed good fit for all of the Big Five traits (All χ 2 [4 24], df = 5, CFI > [0.98 1.00], TLI > [0.94 1.00], RMSEA < [0.0 0.06], SRMR < [0.0 0.02]). Model fit for partial strong measurement invariance revealed similar fit (all χ 2 [9 50], df = 8, CFI > [0.96 1.00], TLI > [0.92 1.00], RMSEA < [0.01 0.07], SRMR < [0.01 0.03]) when freely estimating the intercept of the first manifest OCEAN item ( Cheung and Rensvold, 2002 ; Little et al., 2007 ). All further analyses are based on this model and full results for fit indices are presented in Table S1 .
Latent Change Score Models
To test for changes in personality over time, we applied latent structural equation modeling analysis with the R package lavaan (version 0.5-23.1097; Rosseel, 2012 ). Required sample size for the specified latent change score model was estimated by the R-toolbox semTools ( MacCallum et al., 2006 ; Jorgensen et al., 2018 ) for RMSEA = 0.05, df = 16, α = 0.05, and a statistical power of 90% to N = 672 individuals. Therefore, we consider our sample size to be sufficiently large.
As we were first interested in the rate of change, we built a multiple-indicator univariate latent change score model for each of the Big Five domains ( Figure 1 ). Each latent construct of interest (OCEAN) consisted of three observed measures (X1, X2, and X3) at two waves. Equality constraints were imposed on factor loadings and intercepts ( Newsom, 2015 ). Moreover, the autoregressive path was set equal to 1. The means, intercepts, and covariances at the first occasion and for the difference score factor were freely estimated, and all measurement residuals were allowed to correlate among the sets of repeated measurements ( McArdle et al., 2002 ). We accounted for missing data by applying robust maximum likelihood estimation. Finally, after specifying this basic model, the variables of interest—the occurrence of the life event, perception of the life event, and the moderator mindset—were added to the model.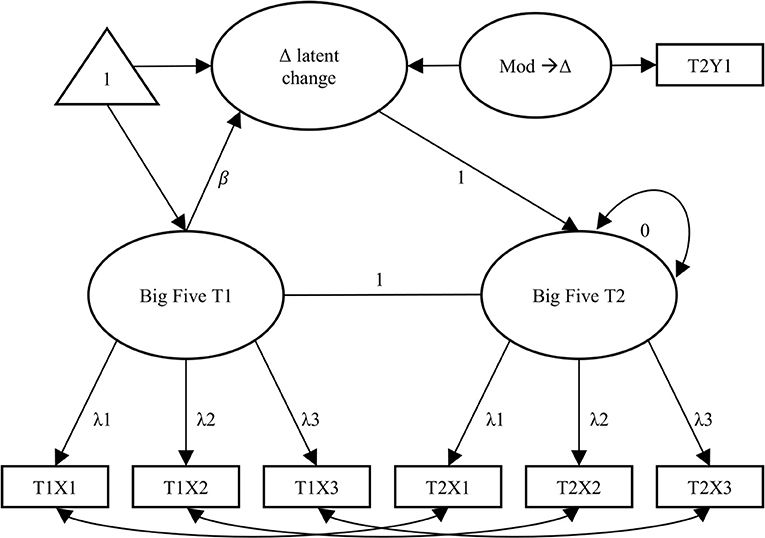 Figure 1 . Schematic model of the multiple-indicator univariate latent change score model. The latent construct of interest (each personality trait) was measured at two time points (T1 and T2), using three indicators each time (X1, X2, X3). The lower part of the model constitutes the assessment of measurement invariance. "Δ latent change" captures change from the Big Five trait from T1 to T2. Latent regressions from "Δ latent change" on Mod→ Δ reflect the influence of the covariate perception of life event or the moderator mindset on the development of the Big Five. Straight arrows depict loadings and regression coefficients, curved arrows co-variances.
Standardized mean differences were calculated as an average of all intra-individual increases and decreases in a given personality trait over time. As illustrated in Figure 2 , all latent mean scores for the Big Five increased from T1 to T2. Conscientiousness and openness to experience exhibited the largest mean-level changes from T1 to T2, whereas agreeableness ( d = 0.02) and emotional stability ( d = 0.07) remained nearly the same. To test for changes in personality, we employed a multiple-indicator univariate latent change score model. Separate models for each of the Big Five all fit the data well (all CFI > 0.95, TLI > 0.93, RMSEA < 0.05, SRMR < 0.04). Inspecting the intercepts of the change factors revealed that all Big Five scores changed between T1 and T2, with less increase among individuals with high compared to low levels at T1. The latent means for each personality dimension at each time point, along with their fit indices, are reported in Table 2 .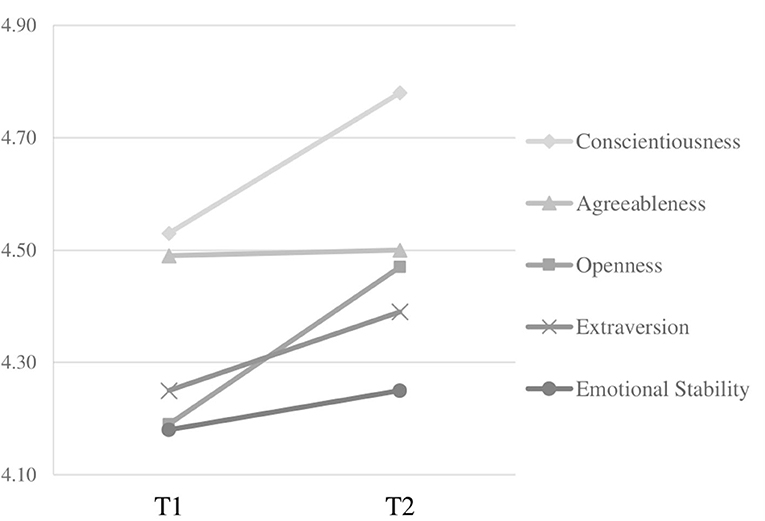 Figure 2 . Mean-level changes in Big Five dimensions over measurement occasions T1 and T2.

Table 2 . Big Five mean-level change from T1 to T2 with fit indices, n = 1,243.
Life Events and Perception of Life Events
To assess personality trait change resulting from experiencing a life event, we included a standardized dichotomized variable "experiencing the life event vs. not" into the model. Again, the model fit the data well for both critical life events (all CFI > 0.94, TLI > 0.92, RMSEA < 0.05, SRMR < 0.04). However, comparing participants who had experienced one of the critical life events (moving away from home or graduating from school) to those who had not revealed that neither life event had a significant impact on changes in personality traits between T1 and T2 ( p >0.05).
To assess personality trait change resulting from perception of a life event, we included the standardized variable "perception of the life event" for each of the two events into the model and regressed the latent change score on the covariate. This time, results regarding the subjective perception of the life event graduating from school indicated a significant impact on personality change for emotional stability (χ 2 [16] = 94.07, CFI = 0.92, TLI = 0.90, RMSEA = 0.07, SRMR = 0.05, λ = 0.05, p [λ] < 0.05). Specifically, participants who had experienced graduating from school more negatively exhibited a diminished increase in emotional stability than compared to individuals who had experienced graduating from school more positively. We also found evidence that subjective perceptions are relevant for extraversion. A greater positive change in extraversion was observed when participants experienced graduating from school more positively than compared to negatively (χ 2 [16] = 23.90, CFI = 0.99, TLI = 0.99, RMSEA = 0.02, SRMR = 0.03, λ = 0.10, p [λ] = 0.05). Subjective perceptions moving away from home had no impact on trait changes in any of the Big Five traits. Descriptive statistics for the life events along with model fit indices can be found in Table S2 .
To test for a moderating role of mindset, an interaction term between mindset and each of the two critical life events was constructed. First, we built an interaction term between mindset and the dichotomous variable "experienced the life event" and regressed the latent change factor on the interaction term. Separate models for each of the Big Five all fit the data well (all CFI > 0.94, TLI > 0.92, RMSEA < 0.05, SRMR < 0.05). As shown in Table S3 , no effects for the Big Five traits were significant for the distinction between experienced the life event vs. did not experience the life event ( p > 0.05). Second, for each of the two life events an interaction term between mindset and perception of the life event was built analogously. For extraversion, we found a significant influence of the moderator when assessing the perception of graduating from school (χ 2 [16] = 25.62, CFI = 0.99, TLI = 0.99, RMSEA = 0.03, SRMR = 0.03, λ = −0.09, p [λ] = 0.05). Hence, a fixed mindset indicates less change in extraversion when experiencing the critical life event graduation from school. More specifically, regarding manifest means of extraversion, participants with a growth mindset experienced almost the same amount of increase in extraversion over time, regardless of their perception (positive or negative) of the critical life event. On the other hand, participants with a fixed mindset only show an increase in extraversion when they experienced the life event more positively (see Figure 3 ). No effects for the interaction between mindset and the critical life event moving away from home were significant.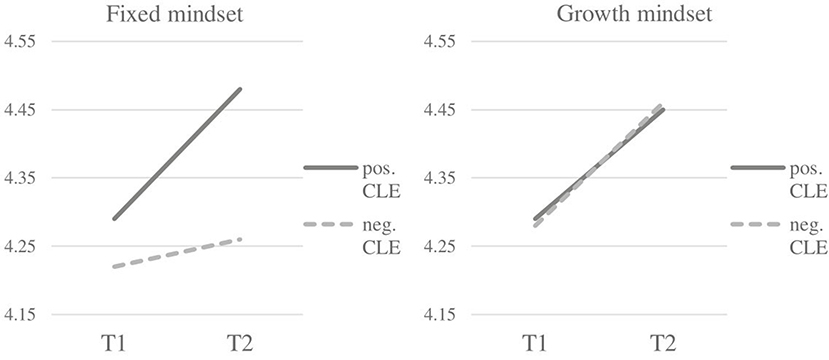 Figure 3 . Change in trait extraversion for people with a fixed vs. growth mindset with regard to the perception of life event graduation from school .
The purpose of the present study was to investigate the effect of external sources such as life events and internal dispositions like the mindset on personality trait change. We assert that exploring whether the subjective experience of life events is associated with personality trait development constitutes an important future directions in various domains of personality research. Therefore, we took a closer look at the underlying processes, particularly as they relate to individual differences in situational perceptions and belief systems. We investigated how two critical life events (moving away from home and graduating from school) influence personality trait change, the role of subjective perceptions of these events, and how internal belief systems like mindset moderate the impact of life events on trait change.
Mean-Level Change
Since our sample was selected to be between 14 and 21 years of age, most of our participants were classified as emerging adults Arnett, 2000 , 2007 . A large body of research has consistently demonstrated that emerging adulthood is characterized by trait changes related to maturity processes (for an overview, see Roberts et al., 2006 ). Thus, emerging adults tend to experience increases in conscientiousness, emotional stability, openness, and (to a lesser degree) agreeableness. This pattern is often called the "maturity principle" of personality development, and it has been found to hold true cross-culturally ( Roberts and Jackson, 2008 ; Bleidorn, 2015 ). Although the effects were small, we found evidence for mean-level changes in line with the maturity principle and functional personality trait development. Extraversion, openness, agreeableness, conscientiousness, and emotional stability significantly increased over the 1-year period. The largest changes were found for openness and conscientiousness. These changes are most likely to be explained by attempts to satisfy mature expectations and engage in role-congruent behavior. While increases in openness might be due to identity exploration, higher scores on conscientiousness could reflect investment in age-related roles. Individuals might, for instance, take increased responsibility for social or career-related tasks that require more mature functioning ( Arnett, 2000 , 2007 ).
First, we analyzed whether the occurrence of a life event per se had an influence on personality trait change. In our study, neither of the critical life events?moving away from home or graduating from school?affected Big Five trait change over the two measurement occasions. One possible explanation is that the two chosen life events were not prominent enough to evoke far-reaching changes in personality traits ( Magnus et al., 1993 ; Löckenhoff et al., 2009 ). In line with a study by Löckenhoff et al. (2009 ), more stressful, adverse events might have triggered more pronounced and predictable effects on personality traits. Moreover, the period between the late teens and early adulthood is characterized by a large number of stressful events and daily hassles ( Arnett, 2000 , 2007 ). In a comprehensive review of emerging adulthood by Bleidorn and Schwaba (2017) , graduates also experienced changes in other personality traits, such as openness and emotional stability, which suggests that many developmental tasks and major life transitions contribute to changes in Big Five trait domains. Furthermore, according to Luhmann et al. (2014) and Yeager et al. (2019) , life events may not only independently influence the development of personality characteristics, they might also interact with one another. Researchers must address the interpretation of other challenges that adolescents experience. This notion is also supported in a study by Wagner et al. (2020) , who introduced a model that integrates factors that are both personal (e.g., genetic expressions) and environmental (e.g., culture and society). The authors assert that the interactions and transactions of multiple sources are responsible for shaping individuals' personalities, and, in order to understand how they interact and develop over time, more integrated research is needed. Future studies should focus on a wider range of important life events and environmental influences during emerging adulthood and account for possible accumulating effects.
Second, and perhaps most remarkably, our findings revealed a different picture after we analyzed how the two critical life events were perceived. When participants experienced graduating from school negatively, a greater decrease in emotional stability was observed. Conversely, when the event was evaluated positively, a greater positive change in extraversion was reported. There are clear theoretical links between these two traits and the perception of life events in terms of emotional valence. While low emotional stability encompasses a disposition to experience negative emotions such as fear, shame, embarrassment, or sadness (especially in stressful situations), extraverted individuals are characterized by attributes such as cheerfulness, happiness, and serenity ( Goldberg, 1990 ; Depue and Collins, 1999 ). In line with the notion of a bottom-up process of personality development ( Roberts et al., 2005 ), experiencing a major life event as either positive or negative might lead to a prolonged experience of these emotions and, thus, ultimately to altered levels of the corresponding personality traits. These findings are in line with previous research on subjective well-being (SWB). In fact, variance in SWB can be explained by emotional stability and extraversion, indicating a robust negative relationship between low emotional stability and SWB and a positive relationship between extraversion and SWB ( Costa and McCrae, 1980 ; Headey and Wearing, 1989 ). Moreover, Magnus et al. (1993) found selection effects for these traits, suggesting that high scorers in extraversion experience more subjectively positive events, and low scorers in emotional stability experience many (subjectively) negative events (see also Headey and Wearing, 1989 ).
In the present study, we found evidence of a moderating influence of mindset on the impact of the life event graduating from school for the trait extraversion. Our results indicate that people with a growth mindset show greater change in extraversion, almost regardless of whether they experienced the life event more negatively or more positively. On the other hand, the present results indicate that people with a fixed mindset show an increase in extraversion after experiencing a life event more positively, but almost no change in extraversion when experiencing graduating from school negatively.
Interestingly, we only found effects for extraversion. As previously mentioned, trait extraversion stands for behavioral attributes such as how outgoing and social a person is, and this is related to differences in perceived positive affect ( Goldberg, 1990 ; Magnus et al., 1993 ; Roberts et al., 2005 ). The characteristics of extraversion can be linked to the assumption that people with a growth mindset show greater resilience ( Schroder et al., 2017 ; Yeager et al., 2019 ), especially in the face of academic and social challenges ( Yeager and Dweck, 2012 ). Thus, people who believe that their internal attributes are malleable confront challenges such as graduation by adapting and learning from them; our findings suggest that this results in an increase in extraversion. By contrast, people who believe that they cannot change their personality characteristics might attribute a negatively experienced graduation to external circumstances out of their control. Thus, they do not rise from a negative life event and experience no impetus to become more extraverted.
The above notwithstanding, more research is needed, as we found no evidence for the other Big Five personality traits. Further, the relationship between mindset and personality is complex to disentangle. We examined only two major life events in this first attempt. More attention is needed with respect to other life events and their interplay with internal belief systems and implicit theories to explore possible far-reaching effects on behavior.
In summary, the present study makes an important contribution to the literature on personality development in emerging adulthood with a special focus on external and internal influences and the assessment of critical life events. Our findings support the notion of a dimensional approach to life events, as introduced by Luhmann et al. (2020) , in contrast to a typological approach. With regard to research on situational perception, it seems reductive to examine the occurrence of certain life events rather than their subjective perceptions. As previously mentioned, many studies emphasize that (1) events and single situations can trigger expectancies about how to act and adjust in similar situations (TESSERA framework, Wrzus and Roberts, 2017 ); (2) psychological situations and person-situation transactions deviate from one another ( Rauthmann et al., 2015 ); and (3) regulatory mechanisms influence the variability in individual personality trait change ( Denissen et al., 2013 ).
Again, further research is needed to explore the underlying processes behind critical life events and their impact on personality trait changes. In doing so, great care should be taken in selecting life events with a strong social and emotional component with respect to individual perceptions. Finally, there is also a need for more research into the selection of life events being assessed with regard to their interplay.
Limitations and Future Directions
Our research demonstrates the importance of examining the underlying processes behind personality changes that arise from external influences such as life events. One of the strengths of this study was our large sample, which comprised N = 1,679 German emerging adults and allowed us to use powerful statistical methods. One limitation was that we gathered data across a 1-year time interval with only two measurement occasions. As noted by Luhmann et al. (2014) , the inclusion of more than two measurement points makes it easier to distinguish between sudden short- or long-term shifts and more gradual linear changes. With this in mind, it is possible that critical life events correlate with temporary disruptions of personality maturation; tracing the impact of a single life event on personality trait change might not be as straightforward as is often assumed. Moreover, two measurement occasions can only reveal the immediate effect of life events on personality traits and may, therefore, neglect long-term effects that become salient after more time has passed. Future studies should also incorporate more characteristics of life events. We concentrated our study on the valence of critical life events, but other features—such as impact, challenge, and predictability—could reveal a more comprehensive picture ( Luhmann et al., 2020 ).
Another limitation of the present study is that all our data relied on self-report personality measures. Even though almost all research on personality change is based on self-report measures, the influence of (for example) self-concepts cannot be neglected. Self-reported data might thus depart from other types of data in terms of differential stability, for example ( Wagner et al., 2020 ). Hence, changes in the Big Five domains might reflect subjective rather than observable changes in personality. At the same time, we believe that our approach of assessing personality traits and the perception of life events gives valuable insights into personality development, since we focused on how individuals consciously understand their experiences. Nevertheless, it would be informative to compare both approaches (observer and self-reported data) to examine how they complement one another (see also: Bleidorn et al., 2020 ).
Yet another important issue that must be mentioned are our attrition effects. As previously stated, the data for the first measurement occasion was gathered through a non-profit self-assessment test intended to help students explore post-graduation occupational opportunities. Hence, our sample might be prone to selection effects and confounding preexisting differences: only emerging adults who were concerned about their future might have taken the test in the first place. The self-selection to voluntarily participate in a research study might also explain the higher percentage of female participants. Moreover, some of the Big Five traits from T2 dropouts were correlated with T1 personality traits. Therefore, our results should be interpreted with caution; participants with low conscientiousness, for example, might have been more likely to drop out or have been excluded from our study due to the diligence check, and thus conscientiousness could have risen over the study period because the sample composition shifted between T1 and T2. Nevertheless, the noted differential attrition effects were rather small and reflect only modest selectivity (see also Lüdtke et al., 2011 ; Specht et al., 2011 ).
Finally, we did not examine cultural differences. With our German sample, we only investigated patterns in a modern Western industrialized country. Hence, we did not control for different cultural and demographic backgrounds, and our results might thus not be applicable to a broader range of individuals.
The present research improves our understanding of personality trait development during the critical period of emerging adulthood and demonstrates the importance of examining the underlying processes behind personality changes that arise from external influences such as life events. We showed how two critical life events can shape and adjust life trajectories, which is a necessary step toward gaining a comprehensive picture of the underlying processes of personality trait change across the life course. In addition to changes in the operationalization of life event research, larger and more diverse samples over more measurement occasions are needed to further explore how individual perceptions and internal belief systems influence our personality during and after experiencing critical life events.
Data Availability Statement
The datasets generated for this study can be found in online repositories. The names of the repository/repositories and accession number(s) can be found below: All data, further materials, and items are available via OSF at: https://osf.io/xc6d4/ .
Ethics Statement
The studies involving human participants were reviewed and approved by the ethic commission of Julius-Maximilians-Universität Würzburg. The patients/participants provided their written informed consent to participate in this study.
Author Contributions
JHDV and PM designed the study and formulated the hypotheses. MS and AF provided the testing platform and set up the test battery. JHDV, MS, and AF were responsible for recruiting the sample and administrating the panel. JHDV and PM conducted the data analysis. JHDV designed the figures and drafted the manuscript. All authors discussed the results and commented on the manuscript.
This work was funded by a research grant to Professor Patrick Mussel by the Deutsche Forschungsgemeinschaft, Germany (Mu3045/6-1).
Conflict of Interest
The authors declare that the research was conducted in the absence of any commercial or financial relationships that could be construed as a potential conflict of interest.
Supplementary Material
The Supplementary Material for this article can be found online at: https://www.frontiersin.org/articles/10.3389/fpsyg.2021.671421/full#supplementary-material
Arnett, J. J. (2000). Emerging adulthood: a theory of development from the late teens through the twenties. Am. Psychol . 55, 469–480. doi: 10.1037//0003-066X.55.5.469
PubMed Abstract | CrossRef Full Text | Google Scholar
Arnett, J. J. (2007). Emerging adulthood: what is it, and what is it good for? Child Dev. Perspect. 1, 68–73. doi: 10.1111/j.17508606.2007.00016
CrossRef Full Text | Google Scholar
Baltes, P. B. (1987). Theoretical propositions of life span develop-mental psychology: on the dynamics between growth and decline. Dev. Psychol. 23, 611–626.
Google Scholar
Biddle, S. J. H., Wang, J., Chatzisarantis, N., and Spray, C. M. (2003). Motivation for physical activity in young people: entity and incremental beliefs about athletic ability. J. Sports Sci. 21, 973–989. doi: 10.1080/02640410310001641377
Blackwell, L. S., Trzesniewski, K. H., and Dweck, C. S. (2007). Implicit theories of intelligence predict achievement across an adolescent transition: a longitudinal study and an intervention. Child Dev. 78, 246–263. doi: 10.1111/j.1467-8624.2007.00995.x
Bleidorn, W. (2012). Hitting the road to adulthood: short-term personality development during a major life transition. Pers. Soc. Psychol. Bull. 38, 1594–1608. doi: 10.1177/0146167212456707
Bleidorn, W. (2015). What accounts for personality maturation in early adulthood? Curr. Dir. Psychol. Sci. 24, 245–252. doi: 10.1177/0963721414568662
Bleidorn, W., Hill, P. L., Back, M. D., Denissen, J. J. A., Hennecke, M., Hopwood, C. J., et al. (2020). Why stop at two opinions? Reply to McCrae (2020). Am. Psychol . 75, 731–732. doi: 10.1037/amp0000676
Bleidorn, W., Hopwood, C. J., and Lucas, R. E. (2018). Life events and personality trait Change. J. Pers. 86, 83–96. doi: 10.1111/jopy.12286
Bleidorn, W., and Schwaba, T. (2017). "Personality development in emerging adulthood," in Personality Development Across The Lifespan , ed J. Specht (Elsevier Academic Press), 39–51. doi: 10.1016/B978-0-12-804674-6.00004-1
Burnette, J. L., and Finkel, E. J. (2012). Buffering against weight gain following dieting setbacks: an implicit theory intervention. J. Exp. Soc. Psychol. 48, 721–725. doi: 10.1016/j.jesp.2011.12.020
Caspi, A., and Moffitt, T. (1993). When do individual differences matter? A paradoxical theory of personality coherence. Psychol. Inq. 4, 247–271. doi: 10.1207/s15327965pli0404_1
Cattell, R. B. (1971). Abilities: Their Structure Growth and Action . Boston, MA: Houghton-Mifflin.
Cheung, G. W., and Rensvold, R. B. (2002). Evaluating goodness-of-fit indexes for testing measurement invariance. Struct. Equat. Model. Multidiscipl. J. 9, 233–255. doi: 10.1207/S15328007sem0902_5
Costa, P. T., and McCrae, R. R. (1980). Influence of extraversion and neuroticism on subjective well-being: happy and unhappy people. J. Pers. Soc. Psychol. 38, 668–678. doi: 10.1037/0022-3514.38.4.668
Damian, R. I., Spengler, M., Sutu, A., and Roberts, B. W. (2018). Sixteen going on sixty- six: a longitudinal study of personality stability and change across 50 years. J. Pers. Soc. Psychol . 117, 674–695. doi: 10.1037/pspp0000210
Denissen, J. J. A., Luhmann, M., Chung, J. M., and Bleidorn, W. (2018). Transactions between life events and personality traits across the adult lifespan. J. Pers. Soc. Psychol . 116, 612–633. doi: 10.1037/pspp0000196
Denissen, J. J. A., van Aken, M. A., Penke, L., and Wood, D. (2013). Self-regulation underlies temperament and personality: an integrative developmental framework. Child Dev. Perspect. 7, 255–260. doi: 10.1111/cdep.12050
Depue, R. A., and Collins, P. F. (1999). Neurobiology of the structure of personality: dopamine, facilitation of incentive motivation, and extraversion. Behav. Brain Sci. 22, 491–569. doi: 10.1017/S0140525X99002046
Donnellan, M., Oswald, F., Baird, B., and Lucas, R. (2006). The mini-IPIP scales: tiny-yet-effective measures of the big five factors of personality. Psychol. Assess. 18, 192–203. doi: 10.1037/1040-3590.18.2.192
Dweck, C. S. (1999). Self-Theories: Their Role in Motivation, Personality, and Development . Philadelphia, PA: Psychology Press.
PubMed Abstract | Google Scholar
Dweck, C. S. (2012). Mindsets and human nature : promoting change in the Middle East, the schoolyard, the racial divide, and willpower. Am. Psychol. 67, 614–622. doi: 10.1037/a0029783
Dweck, C. S. (2017). From needs to goals and representations: foundations for a unified theory of motivation, personality, and development. Psychol. Rev. 124, 689–719. doi: 10.1037/rev0000082
Dweck, C. S., and Leggett, E. L. (1988). A social-cognitive approach to motivation and personality. Psychol. Rev. 95, 256–273. doi: 10.1037/0033-295X.95.2.256
Goldberg, L. R. (1990). An alternative "description of personality": the Big-Five factor structure. J. Pers. Soc. Psychol. 59, 1216–1229. doi: 10.1037/0022-3514.59.6.1216
Headey, B., and Wearing, A. (1989). Personality, life events, and subjective well-being: toward a dynamic equilibrium model. J. Pers. Soc. Psychol. 57, 731–739
Heslin, P., and Vandewalle, D. (2008). Managers' implicit assumptions about personnel. Curr. Direct. Psychol. Sci. 17, 219–223. doi: 10.1111/j.1467-8721.2008.00578.x
Hopson, B., and Adams, J. (1976). "Towards an understanding of transition: defining some boundaries of transition dynamics," in Transition: Understanding and Managing Personal Change , eds J. Adams, J. Hayes, and B. Hopson (London: Martin Robertson), 3–25.
Hu, L., and Bentler, P. M. (1999). Cutoff criteria for fit indexes in covariance structure analysis: conventional criteria versus new alternatives. Struct. Equat. Model. 6, 1–55. doi: 10.1080/10705519909540118
Hudson, N. W., Fraley, R. C., Briley, D. A., and Chopik, W. J. (2020). Your personality does not care whether you believe it can change: beliefs about whether personality can change do not predict trait change among emerging adults. Euro. J. Pers. 35, 340–357. doi: 10.1002/per.2289
Johnson, J. (1997). "Units of analysis for the description and explanation of personality," in Handbook of Personality Psychology , eds R. Hogan and S. Briggs (San Diego, CA: Academic Press), 73–93. doi: 10.1016/B978-012134645-4/50004-4
Jonkmann, K., Thoemmes, F., Lüdtke, O., and Trautwein, U. (2014). Personality traits and living arrangements in young adulthood, selection and socialization. Dev. Psychol. 50, 683–698. doi: 10.1037/a0034239
Jorgensen, T. D., Pornprasertmanit, S., Schoemann, A. M., and Rosseel, Y. (2018). semTools: Useful Tools for Structural Equation Modeling. R Package Version 0.5-1 . Available online at: https://CRAN.R-project.org/package=semTools
Kendler, K. S., Gardner, C. O., and Prescott, C. A. (2003). Personality and the experience of environmental adversity. Psychol. Med. 33, 1193–1202. doi: 10.1017/s0033291703008298
Kray, L. J., and Haselhuhn, M. P. (2007). Implicit negotiation beliefs and performance: experimental and longitudinal evidence. J. Pers. Soc. Psychol. 93, 49–64. doi: 10.1037/0022-3514.93.1.49
Lehnart, J., Neyer, F. J., and Eccles, J. (2010). Long-term effects of social investment: the case of partnering in young adulthood. J. Pers. 78, 639–670. doi: 10.1111/j.1467-6494.2010.00629.x
Little, T., Preacher, K., Selig, J. P., and Card, N. A. (2007). New developments in latent variable panel analyses of longitudinal data. Int. J. Behav. Dev. 31, 357–365. doi: 10.1177/0165025407077757
Löckenhoff, C., Terracciano, A., Patriciu, N., Eaton, W., and Costa, P. (2009). Self-reported extremely adverse life events and longitudinal changes in five-factor model personality traits in an urban sample. J. Trauma. Stress 22, 53–59. doi: 10.1002/jts.20385
Lucas, R. E., and Donnellan, M. B. (2011). Personality development across the life span: longitudinal analyses with a national sample from Germany. J. Pers. Soc. Psychol. 101, 847–861. doi: 10.1037/a0024298
Lüdtke, O., Roberts, B. W., Trautwein, U., and Nagy, G. (2011). A random walk down university avenue: life paths, life events, and personality trait change at the transition to university life. J. Pers. Soc. Psychol. 101, 620–637. doi: 10.1037/a0023743
Luhmann, M., Fassbender, I., Alcock, M., and Haehner, P. (2020). A dimensional taxonomyof perceived characteristics of major life events. J. Pers. Soc. Psychol . doi: 10.1037/pspp0000291
Luhmann, M., Hofmann, W., Eid, M., and Lucas, R. E. (2012). Subjective well-being and adaptation to life events: a meta-analysis. J. Pers. Soc. Psychol. 102, 592–615. doi: 10.1037/a0025948
Luhmann, M., Orth, U., Specht, J., Kandler, C., and Lucas, R. E. (2014). Studying changes in life circumstances and personality: it's about time. Eur. J. Pers. 28, 256–266. doi: 10.1002/per.1951
MacCallum, R. C., Browne, M. W., and Cai, L. (2006). Testing differences between nested covariance structure models: power analysis and null hypotheses. Psychol. Methods 11, 19–35. doi: 10.1037/1082-989X.11.1.19
Magnus, K., Diener, E., Fujita, F., and Pavot, W. (1993). Extraversion and neuroticism as predictors of objective life events: a longitudinal analysis. J. Pers. Soc. Psychol. 65, 1046–1053. doi: 10.1037//0022-3514.65.5.1046
Maier-Diewald, W., Wittchen, H.-U., Hecht, H., and Werner-Eilert, K. (1983). Die Münchner Ereignisliste (MEL) - Anwendungsmanual . München: Max-Planck-Institut für Psychiatrie, Klinische Psychologie und Epidemiologie.
Marsh, H. W., Hau, K.-T., and Grayson, D. (2005). "Goodness of fit in structural equation models," in Multivariate Applications Book Series. Contemporary Psychometrics: A Festschrift for Roderick P. McDonald , eds A. Maydeu-Olivares and J. J. McArdle (Mahwah, NJ: Lawrence Erlbaum Associates Publishers), 275–340.
McArdle, J. J., Ferrer-Caja, E., Hamagami, F., and Woodcock, R. W. (2002). Comparative longitudinal structural analyses of the growth and decline of multiple intellectual abilities over the life span. Dev. Psychol. 38, 115–142. doi: 10.1037/0012-1649.38.1.115
McCrae, R. R., and Costa, P. T. Jr. (1999). "A Five-Factor theory of personality," in Handbook of Personality: Theory and Research , eds L. A. Pervin and O. P. John (New York, NY: Guilford Press), 139–153.
Mussel, P. (2012). Introducing the construct curiosity for predicting job performance. J. Organ. Behav. 34, 453–472. doi: 10.1002/job.1809
Newsom, J. T. (2015). Multivariate Applications Series. Longitudinal Structural Equation Modeling: A Comprehensive Introduction . New York, NY: Routledge/Taylor and Francis Group.
Niehoff, E., Petersdotter, L., and Freund, P. A. (2017). International sojourn experience and personality development: selection and socialization effects of studying abroad and the Big Five. Pers. Individ. Dif. 112, 55–61. doi: 10.1016/j.paid.2017.02.043
Orth, U., Erol, R. Y., and Luciano, E. C. (2018). Development of self-esteem from age 4 to 94 years: a meta-analysis of longitudinal studies. Psychol. Bull. 144, 1045–1080. doi: 10.1037/bul0000161
Pusch, S., Mund, M., Hagemeyer, B., Finn, C., and Wrzus, C. (2018). Personality development in emerging and young adulthood: a study of age differences. Eur. J. Pers. 33, 245–263. doi: 10.1002/per.2181
R Core Team (2018) R: A Language and Environment for Statistical Computing . Vienna: R Foundation for Statistical Computing. Available online at: https://www.R-project.org
Rammstedt, B., Danner, D., and Martin, S. (2016). The association between personality and cognitive ability: going beyond simple effects. J. Res. Pers. 62, 39–44. doi: 10.1016/j.jrp.2016.03.005
Rauthmann, J. F., Sherman, R. A., and Funder, D. C. (2015). Principles of situation research: towards a better understanding of psychological situations. Eur. J. Pers. 29, 363–381. doi: 10.1002/per.1994
Roberts, B. W. (2009). Back to the future: personality and assessment and personality development. J. Res. Pers. 43, 137–145. doi: 10.1016/j.jrp.2008.12.015
Roberts, B. W., and DelVecchio, W. F. (2000). The rank-order consistency of personality traits from childhood to old age: a quantitative review of longitudinal studies. Psychol. Bull. 126, 3–25. doi: 10.1037/0033-2909.126.1.3
Roberts, B. W., and Jackson, J. J. (2008). Sociogenomic personality psychology. J. Pers. 76, 1523–1544. doi: 10.1111/j.1467-6494.2008.00530.x
Roberts, B. W., and Mroczek, D. (2008). Personality trait change in adulthood. Curr. Dir. Psychol. Sci. 17, 31–35. doi: 10.1111/j.1467-8721.2008.00543.x
Roberts, B. W., Walton, K. E., and Viechtbauer, W. (2006). Patterns of mean-level change in personality traits across the life course: a meta- analysis of longitudinal studies. Psychol. Bull. 132, 1–25. doi: 10.1037/0033-2909.132.1.1
Roberts, B. W., Wood, D., and Smith, J. L. (2005). Evaluating five factor theory and social investment perspectives on personality trait development. J. Res. Pers. 39, 166–184. doi: 10.1016/j.jrp.2004.08.002
Rosseel, Y. (2012). lavaan: an R package for structural equation modeling. J. Stat. Softw. 48, 1–36. doi: 10.18637/jss.v048.i02
S&F Personalpsychologie Managementberatung GmbH (2005). TakeFive . Unpublished test.
Saeed, G., Oshio, A., Taku, K., and Hirano, M. (2018). Resilience and big five personality traits: a meta-analysis. Pers. Individ. Dif. 127, 54–60. doi: 10.1016/j.paid.2018.01.048
Schroder, H. S., Yalch, M. M., Dawood, S., Callahan, C. P., Donnellan, M. B., and Moser, J. S. (2017). Growth mindset of anxiety buffers the link between stressful life events and psychological distress and coping strategies. Pers. Individ. Dif. 110, 23–36. doi: 10.1016/j.paid.2017.01.016
Sisk, V. F., Burgoyne, A. P., Sun, J., Butler, J. L., and Macnamara, B. N. (2018). To what extent and under which circumstances are growth mind-sets important to academic achievement? Two meta-analyses. Psychol. Sci. 29, 549–571. doi: 10.1177/0956797617739704
Specht, J., Egloff, B., and Schmukle, S. C. (2011). Stability and change of personality across the life course: the impact of age and major life events on mean-level and rank-order stability of the Big Five. J. Pers. Soc. Psychol. 101, 862–882. doi: 10.1037/a0024950
Wagner, J., Orth, U., Bleidorn, W., Hopwood, C. J., and Kandler, C. (2020). Toward an integrative model of sources of personality stability and change. Curr. Dir. Psychol. Sci. 29, 438–444. doi: 10.1177/0963721420924751
Wrzus, C., and Roberts, B. (2017). Processes of personality development in adulthood: the TESSERA framework. Pers. Soc. Psychol. Rev. 21, 253–277. doi: 10.1177/1088868316652279
Yeager, D., and Dweck, C. (2012). Mindsets that promote resilience: when students believe that personal characteristics can be developed. Educ. Psychol . 47, 302–314. doi: 10.1080/00461520.2012.722805
Yeager, D. S., Hanselman, P., Walton, G. M., Murray, J. S., Crosnoe, R., Muller, C., et al. (2019). A national experiment reveals where a growth mindset improves achievement. Nature 573, 364–369. doi: 10.1038/s41586-019-1466-y
Ziegler, M., Cengia, A., Mussel, P., and Gerstorf, D. (2015). Openness as a buffer against cognitive decline: the Openness-Fluid-Crystallized-Intelligence (OFCI) model applied to late adulthood. Psychol. Aging 30, 573–588. doi: 10.1037/a0039493
Keywords: personality development, life events, big five, mindset, emerging adulthood
Citation: De Vries JH, Spengler M, Frintrup A and Mussel P (2021) Personality Development in Emerging Adulthood—How the Perception of Life Events and Mindset Affect Personality Trait Change. Front. Psychol. 12:671421. doi: 10.3389/fpsyg.2021.671421
Received: 23 February 2021; Accepted: 11 May 2021; Published: 10 June 2021.
Reviewed by:
Copyright © 2021 De Vries, Spengler, Frintrup and Mussel. This is an open-access article distributed under the terms of the Creative Commons Attribution License (CC BY) . The use, distribution or reproduction in other forums is permitted, provided the original author(s) and the copyright owner(s) are credited and that the original publication in this journal is cited, in accordance with accepted academic practice. No use, distribution or reproduction is permitted which does not comply with these terms.
*Correspondence: Jantje Hinrika De Vries, jantje.de.vries@fu-berlin.de
Insights on Surprising Correlations between Personality and Cognitive Ability from Landmark Study
Based on a study of over 1,300 studies involving millions of people across the globe as well as decades, Kevin Stanek and Deniz Ones  are quoted by Big Think in the article " An enormous study links intelligence and personality in surprising ways ." Stanek and Ones found that there are considerable, previously undocumented relations between personality attributes and cognitive abilities.  Ones and Stanek plan to use this newfound discovery to further understand why certain personality traits and cognitive abilities go together and how they can help one to succeed. 
Deniz Ones, PhD, Distinguished McKnight University Professor and Hellervik Professor of Industrial and Organizational Psychology in the Department of Psychology at the University of Minnesota.
Kevin Stanek, PhD, researcher in the Department of Psychology at the University of Minnesota. 
Composed by Madison Stromberg, communications assistant.
Related News
Ones on the Constraining and Misleading Factors of the MBTI Test
Deniz Ones quoted in StarTribune Article on the Myers-Briggs Type Indicator.
The University of Minnesota Psychology Ranked Globally and Nationally
The Department of Psychology is featured by Research.com on its remarkable global and national rankings.
Legge Chosen for 2024 APS Lifetime Achievement Award in Applied Psychology
Congratulations to Dr. Gordon Legge for being selected as the 2024 APS James McKeen Cattell Award recipient.
More Psychology News
Stack Exchange Network
Stack Exchange network consists of 183 Q&A communities including Stack Overflow , the largest, most trusted online community for developers to learn, share their knowledge, and build their careers.
Psychology & Neuroscience Stack Exchange is a question and answer site for practitioners, researchers, and students in cognitive science, psychology, neuroscience, and psychiatry. It only takes a minute to sign up.
Q&A for work
Connect and share knowledge within a single location that is structured and easy to search.
What is a source of case studies of personality disorders?
What is a good source for case studies on a broad range of personality disorders?
I'm a writer and I'm interested in reading some case studies for character work. I've found some websites with classic case studies , but I would really like to find some something less historical, more modern.
Everything I've found online so far is topic related or deals with research studies that put people in tests (like the Stanford Prison Experiment).
Something like Clinical Case Studies would be great, but the articles are about $30 bucks online. Are there any open-access journals or website with articles like Clinical Case Studies?
reference-request
abnormal-psychology
2 Answers 2
Clinical Case Studies is a journal devoted to the write up of case studies. To quote the site:
It presents cases involving individual, couples, and family therapy. The easy-to-follow case presentation format allows you to learn how interesting and challenging cases were assessed and conceptualized, and how treatment followed such conceptualization. This practical format allows clinicians to replicate successful treatments in their own practices.
Articles follow a 12 step format:
Theoretical and Research Basis for Treatment Case Introduction Presenting Complaints History Assessment Case Conceptualization (this is where the clinician's thinking and treatment selection come to the forefront) Course of Treatment and Assessment of Progress Complicating Factors (including medical management) Access and Barriers to Care Follow-Up (how and how long) Treatment Implications of the Case Recommendations to Clinicians and Students.
You can search within the publication using Google Scholar (publication = clinical case studies) .
If price per article is an issue, a few options include:
get access through a library or university.
Subscribe to the entire journal ( this is generally cheaper than per article costs).
examine the subset of articles where authors provide a copy of the PDF online. In Google scholar, see the articles with [PDF] in brackets.
Example article
E.g., See this example by Leedy, Jackson, and Callahan (2007):
The following case study illustrates a client-centered, cognitive-behavioral approach to the psychological treatment of Mr. M, a 41-year-old male diagnosed with chronic Lyme disease, a mood disorder from Lyme disease, and narcissistic personality disorder. Mr. M's personality difficulties are conceptualized as representing compensatory narcissism, a strategic way of coping with feelings of insecurity. The goals of treatment included positively integrating Mr. M's chronic illness into his identity, decreasing depressive symptoms, and improving his interpersonal skills. Treatment was successful in decreasing both Mr. M's depressive symptoms and his narcissistic orientation to thinking and interacting with others.
Leedy, M.J., Jackson, M. & Callahan, J.L. (2007). Treating Depression and Compensatory Narcissistic Personality Style in a Man With Chronic Lyme Disease. Clinical Case Studies, 6, 430-442. PDF
Not sure if this is what you're looking for, but here are a few major academic journals on neuropsychology and neurology (in no particular order):
Neuropsychology
Cognitive Neuropsychology
Developmental Neuropsychology
$\begingroup$ Not exactly what I was going for, but they look interesting. Thanks! $\endgroup$ – liz Aug 8, 2012 at 17:13
Your Answer
Sign up or log in, post as a guest.
Required, but never shown
By clicking "Post Your Answer", you agree to our terms of service and acknowledge that you have read and understand our privacy policy and code of conduct .
Not the answer you're looking for? Browse other questions tagged reference-request abnormal-psychology or ask your own question .
Featured on Meta
Sunsetting Winter/Summer Bash: Rationale and Next Steps
Hot Network Questions
What would cause all the coef and tvalue to be the same in regression model when using interaction terms?
What is the difference in efficiency between upflow and downflow furnaces?
How to use Siri to initiate AirPlay
Why do we not develop tolerance to endogenous factors?
Who is בה"י referenced by the Ba'er Hetev on Shulchan Arukh, Yoreh De'ah?
Commutant of set of matrices
Part live-action, part animated TV show about kids in their high school(?) years who fought animated monsters
Why don't planes (mostly airliners) primarily use GPS for navigation?
What is the difference between regular dividend and special dividend?
stupid + stupid = brilliant in scientific computing
Reasons behind Soviets Using Prolog Programming Language for Buran Space Shuttle?
Is the Oversized Two-Weapon Fighting feat not worth it?
Thermal relief for a chip without metal plate on the bottom
Fama / French 3 Factor Data Not Giving Expected Results
Biblatex: conjunction translation in \parencite, \cite and \textcite
Should I clear Prius ODB-II codes?
Salary scales in Germany and experience outside
How should I mount objects on a garage firewall if I can't find studs?
Use fingerprint to unlock the lock screen after booting Pixel 6
How can I make the milky way more apparent in my photos?
Contrasting depictions of Asians in Tintin
Negative of combinatorial game
TeX jargon - Difference between "argument" and "parameter" in TeX?
In the constructive theory of direct categories, is it decidable whether an arbitrary morphism is an identity or not?
Your privacy
By clicking "Accept all cookies", you agree Stack Exchange can store cookies on your device and disclose information in accordance with our Cookie Policy .
Personality Pedagogy
A compendium of resources for the teaching of personality psychology
Case Studies
Bertha Pappenheim, Freud's Anna O. , during her stay at Bellevue Sanatorium in 1882. The name Anna O. was constructed by shifting her initials B.P. one letter back in the alphabet to A.O. Pappenheim 1882 by Albrecht Hirschmüller: Physiologie und Psychoanalyse im Leben und Werk Josef Breuers. Jahrbuch der Psychoanalyse, Beiheft Nr. 4. Verlag Hans Huber, Bern 1978. ISBN 3456806094. Licensed under Public Domain via Wikimedia Commons
Dodge Morgan (1932-2010), at the age of 54, sailed solo around the world in 150 days. During the trip, he participated in an intensive psychological case study including psychological testing, the results of which were published in an entire special issue of the Journal of Personality (by William Nasby and Nancy Read, December 1997, Volume 65(4), 757-1111, with an editorial introduction by Dan McAdams and Steve West). Read about his remarkable life in The Lives They Lived year-end retrospective from the New York Times (December 21, 2010) and in his New York Times obituary (September 17, 2010). Results were also presented by Charles Palus, Bill Eaton, and Randy Eaton in an article in the Journal of Applied Behavioral Science (1990, 26, 501-527), and in a book, Understanding Executive Performance: A Life-Story Perspective by Charles J. Palus (1991).
Freud: The Case of Herr E Doug Davis of Haverford College, reconstructed this case study from Freud's Correspondence with Wilhelm Fleiss. Filled with self-analysis and counter-transference, the case reveals as much about Freud himself as about Herr E .
Freud: The Case of Little Hans Mark Holah posts a brief synopsis of this classic case study in which Freud aims to cure a 5-year old boy of his phobia of horses. The case is a good example of the Oedipus complex and development during the Phallic Stage.
Freud's Case of Little Hans; A BBC Special BBC radio host Claudia Hammond presents a series on case studies that have made a significant contribution to psychological research. In this episode, which originally aired May 28 2008, she describes background and new findings related to the case of Little Hans, a.k.a. Herbert, the child of Freud's colleague Max Graff. Information recently released from the Freud Archive suggests that problems in the Graff family — rather than an Oedipus Complex — could explain Hans' fear of horses. Includes a discussion of the implications for therapy with children today. (29 minutes; listen on line).
In Character: Tricksters, Vamps, Heros, Scamps From Darth Vader to Scarlett O'Hara, the best fictional characters reflect something about who we are and how we got here. In Character , a [2008] six-month series from NPR, explores indelible American characters from fiction, folklore and pop culture. Hear experts discuss the psychology of characters such as Vernon Waters ( A Soldier's Story ), Willie Stark ( All the King's Men ), Charlotte ( Charlotte's Web ), Auntie Mame, Uncle Tom, Henry Fleming ( The Red Badge of Courage ), The Joker, Norman Bates, Nancy Drew, Jo March ( Little Woman ), King Kong, Mr. Spock, Carrie ( Sex and the City ), Buffy the Vampire Slayer, Ricky Ricardo, Charlie Brown, Fred Sanford, Indiana Jones, Dora the Explorer, Mama Rose, Hanibal Lecter, Portnoy, Eric Cartman ( South Park ), Walter Mitty, Catwoman, Blanche DuBois , Captain Ahab, Barbie, Harriet the Spy, Hester Prynne ( The Scarlet Letter ), Elmer Gantry, Darth Vader, Gordon Gekko ( Wall Street ), Charlie Chaplin's Little Tramp, Cookie Monster, George Jefferson, Willy Loman ( Death of a Salesman ), Huckleberry Finn, Scarlett O'Hara, Pollyanna, Holden Caulfield, The Lone Ranger, Lassie, Bugs Bunny, and others.
Cognitive Behavioral Therapy: A Case Study Using CBT The Australian Institute of Professional Counselors presents this excerpt from a counseling session of an actual client to illustrate the four basic steps of Cognitive Behavioral Therapy: identify the automatic thought, question the validity of the automatic thought, and challenge core beliefs. Posted March 22, 2010.
CBT in Action: A Case Study Dr. Nicholas Jenner, a counseling psychologist, illustrates how the use of Daily Mood Sheets can help clients see the the feelings, emotions, caused by a triggering event. He presents this case study of "Jodie" and how she was able to recognize her problematic thought patterns and where they came from through therapy.
DreamBank Welcome to The DreamBank , a collection of over 16,000 dream reports in English (and another 6,000 in German). The reports come from a variety of different sources and research studies, from people ages 7 to 74. They can be analyzed using the search engine and statistical programs built into this site. Based on the research of Adam Schneider and G. William Domhoff Psychology Department, at UC Santa Cruz. Includes transcriptions of the dream journals of real people including Freud and Jung and others here .
The Five Factor Model: Johnny Carson Marianne Miserandino, Arcadia University, noticed that the obituary of Johnny Carson is filled with personality descriptors making it a useful illustration of the five factor model of personality, personality stability, personality change, and personality coherence. (For the full description of how to utilize this obituary as a case study see Miserandino, M. (2007) Heeeere's Johnny: A Case Study in the Five Factor Model of Personality, Teaching of Psychology, 34(1) , 37-40.See also this NPR interview with documentary filmmaker Peter Jones Johnny Carson: 'King Of Late Night,' A Man Unknown . May 14, 2012 (runs 9 minutes, 33 seconds).
The Five Factor Model: Nicholas Claus: Big Five for the Big Guy Heather A. Haas wrote this humorous "case study" of Santa Claus using the big five. Find out whether the big guy is high or low on Extraversion Agreeableness, Conscientiousness, Neuroticism and Openness and the "evidence" she used to make her judgements in Dialogue , the newsletter of the Society for Personality and Social Psychology, volume 19 (1), Spring 2004, p. 24-25, 21.
Grant Study Men: Interview With Two Participants . Former Washington Post editor Ben Bradlee and historian Donald Cole reflect on their lives, careers, and experiences as participants in the Grant Study. (Ben Bradlee was known as Frederick in Vaillant's book "Adaptation to Life").
Horney: The Aggressive Personality of Donald Trump . Donna Ashcroft created this slide presentation describing Horney's concept of the Aggressive Personality and provides evidence to illustrate this personality with examples from Donald Trump's behavior and personality.
Identity Crisis: David Doug Davis, Haverford College, shares these notes from his Foundations of Personality class. This study is based on a case applying Erikson's theories from M.B. Bowers. (1974). Retreat from sanity: The structure of emerging psychosis . Baltimore: Penguin.
Identity Crisis: Nancy Doug Davis, Haverford College, shares these notes from his Foundations of Personality class. This study is based on a case applying Erikson's theories from M.B. Bowers. (1974). Retreat from sanity: The structure of emerging psychosis . Baltimore: Penguin.
This image is in the public domain from Wikimedia .
Letters from African-American Women The Duke University Libraries has had a long-standing reputation for their digitization projects, and this collection is certainly one of their best. This particular segment of their work focuses on the lives of African-American women, and it contains the full-text memories of Elizabeth Johnson Harris, slave letters from Hannah Valentine, and a rather unusual stand-alone letter from Vilet Lester. Hannah Valentine was born in 1867 to former slaves, and visitors can read her 85-page handwritten memoir here. In her memoir, she talks about the importance of religion in her life, and there are also a few poems by her as well. The letters from Hannah Valentine, a house slave, reveal a rare firsthand glimpse into the lives of slaves in Virginia. Finally, the very unique letter from Vilet Lester offers just a slight, but revealing glimpse, into her life in Bullock County, Georgia in 1857. [KMG] (Copyright 2010 Internet Scout Project – http://scout.wisc.edu The Internet Scout Project, located in the Computer Sciences Department at the University of Wisconsin – Madison, provides Internet publications and software to the research and education communities under grants from the National Science Foundation, the Andrew W. Mellon foundation, and other philanthropic organizations. Permission is granted to make and distribute verbatim copies of any of our publications or web content provided this paragraph, including the above copyright notice, is preserved on all copies.)
Narcissism: Vladimir Putin, Narcissist? Writing for the The Atlantic , Joseph Burgo examines how the concept of narcissism might provide insight into the Russian leader. Published April 15, 2014.
Narrative Psychology: Courtship Narratives The University of Texas PAIR Project, according to their website, is a long-term study of courtship and marriage that began in 1981 with 168 newlyweds. We collected information on the couples' courtships and early marital experiences, and followed couples across the years to their eventual relationship destinations. The site presents excerpts from the case studies of 7 couples who later divorced. The narratives are from their courtship period.
Needs: Earnst Doug Davis at Haverford posted these notes, described as Robert White's biographical presentation of "Earnst," a subject in the classic study Explorations in Personality, by H.A. Murray's group at the Harvard Psychological Clinic in the 1930s . Includes a brief background, autobiography and responses to selected Thematic Apperception Test (TAT) cards. Illustrates Murray's theories, needs, press, and the TAT.
NPR: Radio Diaries The NPR project Radio Diaries encourages teenagers, seniors, prison inmates and others whose voices are rarely heard to document their lives for public radio. Their stories are often powerful, surprising, intimate, and timeless, illustrating many aspects of the self, including self-concept, self-esteem, and social identity.
Personality Disorders in the Media The Psychology in Action webpage, presents this look at famous characters who may fit the criteria of a personality disorder. Summarizes the criteria and the evidence for schizoid, schizotypal, antisocial, borderline, histrionic, narcissistic, and dependent personality disorders. Posted October, 2013.
Research Methods: The Great Parking Debate: A Research Methods Case Study The National Center for Case Study Teaching in Science presents this vignette to teaching principles of hypothesis testing: Two friends debate whether people leave their parking spaces faster if others are waiting. They decide to see if they can design a study to test their ideas. In this interrupted case study, students develop a research question and hypothesis and consider how to test a hypothesis. Students read about what researchers have done to answer the research question and identify and evaluate different research designs. Students are also asked to evaluate data. Developed for a use in an introductory psychology course to cover terms and concepts related to research methods, the case could be used in other introductory science classes, early in research methods courses, or in upper-level social science courses. Includes teaching notes and answer key.
Richard III: Psychopath or Mere Control Freak? Psychologists Weigh In Was England's King Richard III (1452–85) a murderous psychopath? Thanks to Shakespeare's play, the hunchbacked monarch has gone down in history as the heartless ruler who ordered the murders of the brother and young nephews who stood between him and the throne. However, psychologists Mark Lansdale and Julian Boon of the University of Leicester re-analyzed Richard's character using biographies and other written accounts. They conclude that the king likely suffered from anxiety, not psychopathy. in this summary from the APA Monitor on Psychology , June 2013.
Sex and Gender: Who Was David Reimer? In 1967, an anonymous baby boy was turned into a girl by doctors at Johns Hopkins Hospital. For 25 years, the case of John/Joan was called a medical triumph — proof that a child's gender identity could be changed — and thousands of "sex reassignments" were performed based on this example. But the case was a failure, the truth never reported. Now the man who grew up as a girl tells the story of his life, and a medical controversy erupts. See also a transcript of the NOVA program Sex: Unknown from October 30, 2001 and the article Being Brenda , and a story about David's suicide .
Therapy Case Notes Psych Central presents Therapy Case Notes a new blog where Joseph Burgo highlights interesting interactions in psychotherapy sessions — things that shed light on a particular issue or dynamic within the therapy session. The purpose is to try and demystify psychotherapy, and demonstrate the powerful healing abilities of the process.
Twilight Deconstructed Drawing on classic theorists including Carl Jung, Karen Horney, Erik Erikson, Abraham Maslow, Carl Rogers and others, Donna Ashcraft takes a psychological and feminist approach to understanding the Twilight characters in her book Deconstructing Twilight: Psychological and Feminist Perspectives on the Series . Thanks to her publisher, Peter Lang Publishing, Inc., you can read and download a PDF of Chapter 7 in which she uses Karen Horney's 10 neurotic needs to understand the dynamics between Bella and her parents, Bella and Edward and more. (opens in PDF format)
Various Perspectives: Eleanor Roosevelt A popular assignment is to have students analyze the life of Eleanor Roosevelt from various perspectives or theories of personality psychology. There are many sites out there with information about Eleanor Roosevelt. In addition to the White House listing (above) she was also listed as Time Magazine's 100 most important people of the 20th Century. Students can find websites of their own choosing or you may want to send students to the same 2-3 sites so that they are all working with the same information.
Various Perspectives: The Grinch After watching the 25 minute video of the classic Christmas story How the Grinch Stole Christmas by Dr. Seuss, students analyze the Grinch's personality and change of heart using theories and terms from personality including Freud, Adler, Horney, Maslow, and Rogers. A great end-of-the-semester review.
Why Was Darth Vader So Evil? Blame His Lack of Parental Care, Say Psychologists Why was Darth Vader such a bad dude? According to a team of psychologists led by Peter Jonason, it's down to his lack of parental care: the fact he was separated from his mother at age 9, and his father's absence. The researchers believe such circumstances can catalyse the emergence of the Dark Triad of personality traits: Machiavellianism, Narcissism and Psychopathy. These traits are usually seen as negative, but Jonason and his colleagues believe they may be an adaptive response to tough early circumstances that signal to a child life is bad . From BPS Research Digest , August 5, 2014.
David Prowse as Darth Vader in The Empire Strikes Back. Darth Vader by Source. Licensed under Fair use via Wikipedia
America's Top Case Study
Trump's personality provides for a fascinating psychological case study..
Posted December 26, 2016 | Reviewed by Abigail Fagan
You don't need to be a psychologist, or an avid politico for that matter, to recognize that, whatever else he might be, Donald Trump makes for a fascinating psychological case study. His persona—outlandish, brash, and belligerent—compels attention and analysis, especially now that he is in possession of tremendous real-world power.
Now, public life, particularly in our connected, celebrity age, is never wanting for outsized personalities. But most political candidates are content to play the game. They recognize their demons and seek to hide, manage, or spin them in a positive light. They are self-aware: they try to avoid lapses of self-control so as to keep their positive public image intact, their speeches on message, and their narrative polished.
When their mask slips—when they are caught in a moment of pettiness or inattention, a display of ignorance, an episode of personal cruelty or greed, the telling of a lie—they rush to apologize , deny, or distract the public from the gaffe. Most public figures, in other words, appear before us properly dressed, psychologically speaking. They try to avoid psychological wardrobe malfunctions.
Trump on the other hand appears before us psychologically naked, unconstrained by self-insight or control. The gaffes are the script. The chaos is the order. Displays of vindictiveness, impatience, haughtiness or avarice don't detract from his appeal; they are his appeal. He plays his own game.
As a candidate, Trump's ascent has served to upend some long standing, taken for granted assumptions about the political system. Trump has proven us wrong about the things we thought a candidate had to do, say, or be in order to become president. Likewise he has disproved our assumptions about what a candidate could not do, say, or be and still become president. The effect is jarring. Yet, having what we take for granted questioned or even upended is not necessarily a bad thing. Indeed, this kind of upheaval may be necessary for progress to occur.
In one sense, therefore, Trump may be likened to the innocent boy in the crowd of nervous conformists who yells out that the emperor has no clothes. His candidacy showed much consensus political wisdom to be illusory and false. On another level, paradoxically, he may be the vain and prideful emperor, so self-absorbed that he can't see his own nakedness; so confident in his con as to appear honest, so bold in his lies as to make truth appear immaterial.
Either way, in the long term, Trump's ascent may provide an important—albeit risky and inadvertent—corrective opportunity for mending the body politic. If he proves to be a successful president, then we must correct our basic assumptions about the personal qualities required for the job. If his presidency is disastrous, then we must correct the way we elect presidents.
For psychologists, Trump's uniquely vivid, transparent, and ubiquitous persona invites analysis and interpretation, in part because it maps so well onto many well-known psychological constructs. One historical example is found in the classic work of Alfred Adler (1870-1937).
Adler, a contemporary, early disciple, and later rival of Freud , argued that the 'fundamental fact of life' confronting all of us is our initial weakness and inadequacy—the child's inferiority. In line with evolutionary ideas, Adler therefore regarded all human striving as "a struggle for perfection." The challenge for each individual is to find a way toward empowerment, to move "from a minus to a plus," to overcome. If the child is properly nurtured and supported, their innate "communal feeling"—the desire to belong—guides this effort. Children find empowerment in becoming socially useful, cooperating with others to overcome obstacles, master skills, complete tasks, and achieve socially beneficial goals.
Sometimes however—if the child is spoiled, neglected, or otherwise thwarted persistently—the stress of the struggle may cause the stifled desire to overcome to morph into an "inferiority complex," whereby the child feels paralyzed, stuck, desperate and worthless. This early sense of self can lead to faulty coping strategies, or "mistaken styles of life," all of which involve an abandonment of the communal feeling; they are, in essence, forms of narcissism.
Adler outlined three such mistaken lifestyles: The person may deal with their inferiority complex by avoiding others and distancing themselves from living . They may deal by deploying a getting/leaning strategy —becoming needy and dependent, using others to meet their own needs; or they may choose to seek domination over others .
In this latter case, which is more common in those who are by temperament "active" (excitable, impulsive, volatile), the desire to compensate for a deep feeling of inferiority may manifest as a "superiority complex" which, "ignoring social feeling, always aims at the glitter of personal conquest."
According to Adler, the superiority complex shows itself in the person's character-traits, their bearing, and their conviction that they are special or supremely gifted . For Adler, behaviors that manifest a superiority complex include the following:
"Disdain, vanities in connection with personal appearance… arrogance, exuberant emotion , snobbism, boastfulness, a tyrannical nature, … as well as an inclination to fawn upon prominent persons or to domineer over people who are weak or ill or of diminutive stature, emphasizing one's own idiosyncrasies, misuse of valuable ideas and tendencies to depreciate other persons, etc."
Adler adds, "heightened affects like anger, desire of revenge … directing the conversation to one's own self, habitual excitement over trivial happenings, point extremely often to a feeling of inferiority ending in a superiority complex."
According to Adler, people with a superiority complex often deploy "safeguarding tendencies"—maneuvers for protecting their underlying fragile sense of self. These safeguarding tendencies commonly include aggression , which, according to Adler, tends to manifest through "depreciation," undervaluing others' achievements and overvaluing one's own, and "accusation"—the tendency to blame others for one's failures and to seek retribution.
Adler was doing all this theorizing about the superiority complex in the early 1930s. In the years since then, psychological science has come to widely recognize the need for power and domination as one of the basic motivations directing people's personal and social lives. In particular, more recent empirical evidence has highlighted a link between the need for power and dominance, particularly in its heightened form (akin to Adler's superiority complex) and various forms of destructive psychopathology.
Much of the empirical and theoretical work on power motivation has been pooling under the notion of 'Dominance Behavioral System' (DBS). According to an extensive review of this literature by Sheri Johnson of the University of California Berkeley and colleagues (2012), Dominance Behavioral System, "encompasses a series of biological, psychological, and behavioral components. These components serve the organism's goal of control over social and material resources that are critical for survival and reproduction. The DBS motivates behavior, directs sensory processing , and ensures efficient, rapid learning of behaviors that increase the likelihood of attaining this goal."
Of interest in the context of this discussion is that Johnson's review finds that high DBS is strongly correlated with three types of psychopathology: Externalizing disorders , Narcissistic disorder , and Mania .
Externalizing disorders are a group of disorders characterized by disruptive behavior; chief among them are antisocial personality disorder and psychopathy. Antisocial personality disorder is defined by, "persistent and pervasive disregard for, or violation of, the rights of others." Psychopathy closely overlaps with antisocial personality, but tends to relate more to internal states; it typically includes "emotional traits (e.g., a lack of shame , guilt , or remorse), interpersonal traits (an absence of empathy, an egocentric perspective), and behaviors reflecting poor self-control (e.g., impulsive behavior, difficulty maintaining employment, and financial debt)."
Narcissism is characterized by "a set of stable traits that interfere with functioning, including an exaggerated sense of self-importance, fantasies of unlimited success and power, beliefs that one is special, excessive need for admiration, proneness to envy, contemptuous attitudes and behavior toward others, entitlement, exploitive behavior, lack of empathy, beliefs that others are envious of oneself, and arrogance."
Mania is characterized by periods of "distinctly euphoric or irritable mood, accompanied by other symptoms, such as being overly confident, requiring less sleep, increased talking, racing thoughts, and engagement in rewarding activities without regard for the negative consequences (e.g., risky sexual activity, excessive spending, and other disinhibited behaviors)."
In sum, accumulating data from contemporary investigations suggest that an exceptionally high need for dominance and power (Adler's superiority complex) is closely linked to certain formally diagnosable psychological disorders. These disorders have in common that they are often not experienced as such by those afflicted, who therefore often fail to seek, agree to receive, or truly commit to, professional help. Without competent help, Psychopathic , Narcissistic and Manic individuals are unlikely to develop and maintain adequate levels of self-awareness and self-control; thus, they often end up inflicting much damage on those around them.
So, while it is neither wise nor ethical for psychologists to formally diagnose a person from afar, it is also impossible for those knowledgeable in the areas of personality psychology and psychopathology to ignore the extraordinary degree to which Trump's visible and consistent patterns of behavior and emotional expression map onto well-documented types of psychopathology.
Political, philosophical, and sociological considerations aside, by the psychologically-informed eyeball test alone, the president-elect is a deeply wounded man likely to inflict much damage on his environment (that would be us, and the planet). A failure to acknowledge that will not prevent it from happening.
Noam Shpancer, Ph.D., is a professor of psychology at Otterbein College and a practicing clinical psychologist in Columbus, Ohio.
Find a Therapist
Find a Treatment Center
Find a Psychiatrist
Find a Support Group
Find Teletherapy
United States
Brooklyn, NY
Chicago, IL
Houston, TX
Los Angeles, CA
New York, NY
Portland, OR
San Diego, CA
San Francisco, CA
Seattle, WA
Washington, DC
Asperger's
Bipolar Disorder
Chronic Pain
Eating Disorders
Passive Aggression
Goal Setting
Positive Psychology
Stopping Smoking
Low Sexual Desire
Relationships
Child Development
Therapy Center NEW
Diagnosis Dictionary
Types of Therapy
As the lines between real and fake blur, Americans increasingly chase the idea of authenticity. The first step may be to consider self-knowledge, truthfulness, and other building blocks on the road to personal growth.
Coronavirus Disease 2019
Affective Forecasting
Neuroscience
Social Anxiety Disorder
Bipolar Disorder
Kids Mental Health
Therapy Center
When To See a Therapist
Types of Therapy
Best Online Therapy
Best Couples Therapy
Best Family Therapy
Managing Stress
Sleep and Dreaming
Understanding Emotions
Self-Improvement
Healthy Relationships
Relationships in 2023
Student Resources
Personality Types
Verywell Mind Insights
2023 Verywell Mind 25
Mental Health in the Classroom
Editorial Process
Meet Our Review Board
Crisis Support
Overview of Personality Psychology
Kendra Cherry, MS, is a psychosocial rehabilitation specialist, psychology educator, and author of the "Everything Psychology Book."
Ann-Louise T. Lockhart, PsyD, ABPP, is a board-certified pediatric psychologist, parent coach, author, speaker, and owner of A New Day Pediatric Psychology, PLLC.
Personality psychology is the study of how personality develops. One of the largest and most popular psychology branches , researchers in this area also strive to better understand how personality influences our thoughts and behaviors.
Your unique personality makes you who you are; it influences everything from your relationships to the way you live. Learn more about what personality is, the theories surrounding its development, how personality is tested, and what it means to have a personality disorder.
Importance of Personality Psychology
Personality psychologists often look at how personality varies from one individual to the next, as well as how it may be similar. These professionals may also be tasked with the assessment, diagnosis, and treatment of personality disorders.
Understanding personality also allows psychologists to predict how people will respond to certain situations and the sorts of things they prefer and value. To get a sense of how researchers study personality psychology, it will be helpful to learn more about some of the most influential personality theories.
The Basis of Personality Psychology
What is it that makes you who you are? Many factors contribute to the person you are today, including genetics, your upbringing, and your life experiences.
Many would argue that what makes you unique is the characteristic patterns of thoughts, feelings, and behaviors that make up your personality . While there is no single agreed-upon definition of personality, it is often thought of as something that arises from within the individual and remains fairly consistent throughout life.
Personality encompasses all of the thoughts, behavior patterns, and social attitudes that impact how we view ourselves and what we believe about others and the world around us.
Theories of Personality Psychology
A number of theories have emerged to explain the aspects of personality. Some are focused on explaining how personality develops, while others are concerned with individual differences in personality.
Trait Theories of Personality
The trait theories of personality center on the idea that personality is comprised of broad traits or dispositions. Various theories have been proposed to identify which attributes are key components of personality, as well as attempts to determine the total number of personality traits .
Psychologist Gordon Allport was one of the first to describe personality in terms of individual traits. In his dispositional perspective, Allport suggested that there are different kinds of traits: common, central, and cardinal.
Common traits are shared by many people within a particular culture. Central traits are those that make up an individual's personality. Cardinal traits are those that are so dominant that a person becomes primarily known for those characteristics.
An example of a cardinal trait is Mother Teresa. She was so well-known for her charitable work that her name became almost synonymous with providing service to those in need.
Allport suggested that there were as many as 4,000 individual traits. Psychologist Raymond Cattell proposed that there were 16. Cattell also believed that these traits exist on a continuum and that all people possess each trait in varying degrees. A psychologist named Hans Eysenck would narrow the list of traits further, suggesting there were only three: extroversion, neuroticism, and psychoticism.
Today, the "Big Five" theory is perhaps the most popular and widely accepted trait theory of personality. The theory proposes that personality is made up of five broad personality dimensions:
Agreeableness
Conscientiousness
Extroversion
Neuroticism
The Big Five theory states that each trait exists as a broad continuum. An individual's personality will fall somewhere on the spectrum for each trait. For example, you might be high in extroversion, conscientiousness, and agreeableness, but somewhere in the middle for openness and neuroticism.
Research published in 2018 analyzed studies involving the Big Five and, based on their findings, suggests that these traits contribute to four types of personality: average, reserved, self-centered, and role model.
Theories of Personality Development
Freud's theory of psychosexual development is one of the best-known personality theories—but also one of the most controversial. According to Freud, children progress through a series of stages of personality development.
At each stage, libidinal energy (the force that drives all human behaviors) becomes focused on specific erogenous zones. Successful completion of a stage allows a person to move on to the next phase of development. Failure at any stage can lead to fixations that can impact someone's adult personality.
Erik Erikson, another psychologist, described eight psychosocial stages of life. With Erikson's theory, each stage plays a significant role in the development of a person's personality and psychological skills.
During each psychosocial stage, an individual will face a developmental crisis that serves as a turning point in their development. Successfully completing each stage leads to the development of a healthy personality.
While Freud's theory suggested that personality is primarily formed and set in stone at an early age, Erikson believed that personality continued to develop throughout life. Erikson was also more interested in how social interactions influenced the development of personality and was primarily concerned with the development of what he called ego identity.
Other major personality theories include biological theories, behavioral theories, psychodynamic theories, and humanistic theories.
Assessments in Personality Psychology
To study and measure personality, psychologists have developed personality tests, assessments, and inventories. The tests are widely used in a variety of settings. For example, the famous Myers-Briggs Type Indicator (MBTI) is frequently used as a pre-employment screening assessment.
Other assessments can be used to help people learn more about different aspects of their personalities. Some tests are used as screening and evaluation tools to help diagnose personality disorders.
Gaining a better understanding of your personality can be helpful in many aspects of your life. For example, relationships with friends, family, and coworkers might improve when you become aware that you work well with others or that you need to make time to be alone.
You have probably encountered a selection of personality tests online (for example, an online quiz that tells you whether you are extroverted or introverted ). Some of these tests purport to reveal the "real you," while others are clearly meant only for entertainment.
Personality assessments that you take online should be taken with a grain of salt. Informal tools can be fun and might offer some insight into your preferences and characteristics, but only personality tests administered by trained and qualified professionals should be used as formal assessments or to make a diagnosis.
Disorders Involving Personality Psychology
Personality psychologists are also interested in studying problems with personality that may arise. Personality disorders are characterized as chronic and pervasive mental disorders that can seriously impact a person's thoughts, behaviors, and interpersonal functioning.
The current edition of the Diagnostic and Statistical Manual of Mental Disorders ( DSM-5 ) lists 10 personality disorders, including antisocial personality disorder, borderline personality disorder, narcissistic personality disorder, and obsessive-compulsive personality disorder.
The National Institute of Mental Health (NIH) reports that approximately 9.1% of the adult population in the United States experiences symptoms of at least one personality disorder each year.
Being diagnosed with a personality disorder can be distressing, but you should know that there are treatments. Working with a mental health professional, you can learn to recognize the difficulties that these disorders can cause and explore new coping strategies.
It is OK to feel frightened and concerned about what the future might hold but remember that you do not have to face it alone. There are people who are trained, skilled, and ready to help you take the next steps in your treatment.
Depending on your specific diagnosis, your doctor might recommend psychotherapy, skills training, medication, or a combination of all three.
Work closely with your healthcare team to develop a treatment plan that focuses on your needs and goals.
A Word From Verywell
Personality is a broad subject that touches on nearly every aspect of what makes people who they are. There are many ways to think about personality. There are some theories that focus on individual traits and those that consider the different developmental stages that take place as personality emerges (and sometimes changes) over time.
Psychologists are not only interested in understanding normal human personality, but in recognizing potential personality disturbances that might lead to distress or difficulty in key life areas. By being able to identify problems people have at home, school, work, or in their relationships, psychologists are better able to help people develop skills to cope with and manage the symptoms of personality disorders.
Gerlach M, Farb B, Revelle W, Nunes Amaral LA. A robust data-driven approach identifies four personality types across four large data sets . Nature Human Behav . 2018;2:735-742. doi:10.1038/s41562-018-0419-z
McCrae RR, Costa PT. Validation of the Five-Factor Model of Personality Across Instruments and Observers. Journal of Personality and Social Psychology . 1987;52: 81-90.
National Institute of Mental Health. Prevalence: Any Personality Disorder .
By Kendra Cherry, MSEd Kendra Cherry, MS, is a psychosocial rehabilitation specialist, psychology educator, and author of the "Everything Psychology Book."
By clicking "Accept All Cookies", you agree to the storing of cookies on your device to enhance site navigation, analyze site usage, and assist in our marketing efforts.
15 Famous Experiments and Case Studies in Psychology
Psychology has seen thousands upon thousands of research studies over the years. Most of these studies have helped shape our current understanding of human thoughts, behavior, and feelings.
The psychology case studies in this list are considered classic examples of psychological case studies and experiments, which are still being taught in introductory psychology courses up to this day.
Some studies, however, were downright shocking and controversial that you'd probably wonder why such studies were conducted back in the day. Imagine participating in an experiment for a small reward or extra class credit, only to be left scarred for life. These kinds of studies, however, paved the way for a more ethical approach to studying psychology and implementation of research standards such as the use of debriefing in psychology research .
Case Study vs. Experiment
Before we dive into the list of the most famous studies in psychology, let us first review the difference between case studies and experiments.
It is an in-depth study and analysis of an individual, group, community, or phenomenon. The results of a case study cannot be applied to the whole population, but they can provide insights for further studies.
It often uses qualitative research methods such as observations, surveys, and interviews.
It is often conducted in real-life settings rather than in controlled environments.
An experiment is a type of study done on a sample or group of random participants, the results of which can be generalized to the whole population.
It often uses quantitative research methods that rely on numbers and statistics.
It is conducted in controlled environments, wherein some things or situations are manipulated.
See Also: Experimental vs Observational Studies
Famous Experiments in Psychology
1. the marshmallow experiment.
Psychologist Walter Mischel conducted the marshmallow experiment at Stanford University in the 1960s to early 1970s. It was a simple test that aimed to define the connection between delayed gratification and success in life.
The instructions were fairly straightforward: children ages 4-6 were presented a piece of marshmallow on a table and they were told that they would receive a second piece if they could wait for 15 minutes without eating the first marshmallow.
About one-third of the 600 participants succeeded in delaying gratification to receive the second marshmallow. Mischel and his team followed up on these participants in the 1990s, learning that those who had the willpower to wait for a larger reward experienced more success in life in terms of SAT scores and other metrics.
This case study also supported self-control theory , a theory in criminology that holds that people with greater self-control are less likely to end up in trouble with the law!
The classic marshmallow experiment, however, was debunked in a 2018 replication study done by Tyler Watts and colleagues.
This more recent experiment had a larger group of participants (900) and a better representation of the general population when it comes to race and ethnicity. In this study, the researchers found out that the ability to wait for a second marshmallow does not depend on willpower alone but more so on the economic background and social status of the participants.
2. The Bystander Effect
In 1694, Kitty Genovese was murdered in the neighborhood of Kew Gardens, New York. It was told that there were up to 38 witnesses and onlookers in the vicinity of the crime scene, but nobody did anything to stop the murder or call for help.
Such tragedy was the catalyst that inspired social psychologists Bibb Latane and John Darley to formulate the phenomenon called bystander effect or bystander apathy .
Subsequent investigations showed that this story was exaggerated and inaccurate, as there were actually only about a dozen witnesses, at least two of whom called the police. But the case of Kitty Genovese led to various studies that aim to shed light on the bystander phenomenon.
Latane and Darley tested bystander intervention in an experimental study . Participants were asked to answer a questionnaire inside a room, and they would either be alone or with two other participants (who were actually actors or confederates in the study). Smoke would then come out from under the door. The reaction time of participants was tested — how long would it take them to report the smoke to the authorities or the experimenters?
The results showed that participants who were alone in the room reported the smoke faster than participants who were with two passive others. The study suggests that the more onlookers are present in an emergency situation, the less likely someone would step up to help, a social phenomenon now popularly called the bystander effect.
3. Asch Conformity Study
Have you ever made a decision against your better judgment just to fit in with your friends or family? The Asch Conformity Studies will help you understand this kind of situation better.
In this experiment, a group of participants were shown three numbered lines of different lengths and asked to identify the longest of them all. However, only one true participant was present in every group and the rest were actors, most of whom told the wrong answer.
Results showed that the participants went for the wrong answer, even though they knew which line was the longest one in the first place. When the participants were asked why they identified the wrong one, they said that they didn't want to be branded as strange or peculiar.
This study goes to show that there are situations in life when people prefer fitting in than being right. It also tells that there is power in numbers — a group's decision can overwhelm a person and make them doubt their judgment.
4. The Bobo Doll Experiment
The Bobo Doll Experiment was conducted by Dr. Albert Bandura, the proponent of social learning theory .
Back in the 1960s, the Nature vs. Nurture debate was a popular topic among psychologists. Bandura contributed to this discussion by proposing that human behavior is mostly influenced by environmental rather than genetic factors.
In the Bobo Doll Experiment, children were divided into three groups: one group was shown a video in which an adult acted aggressively toward the Bobo Doll, the second group was shown a video in which an adult play with the Bobo Doll, and the third group served as the control group where no video was shown.
The children were then led to a room with different kinds of toys, including the Bobo Doll they've seen in the video. Results showed that children tend to imitate the adults in the video. Those who were presented the aggressive model acted aggressively toward the Bobo Doll while those who were presented the passive model showed less aggression.
While the Bobo Doll Experiment can no longer be replicated because of ethical concerns, it has laid out the foundations of social learning theory and helped us understand the degree of influence adult behavior has on children.
5. Blue Eye / Brown Eye Experiment
Following the assassination of Martin Luther King Jr. in 1968, third-grade teacher Jane Elliott conducted an experiment in her class. Although not a formal experiment in controlled settings, A Class Divided is a good example of a social experiment to help children understand the concept of racism and discrimination.
The class was divided into two groups: blue-eyed children and brown-eyed children. For one day, Elliott gave preferential treatment to her blue-eyed students, giving them more attention and pampering them with rewards. The next day, it was the brown-eyed students' turn to receive extra favors and privileges.
As a result, whichever group of students was given preferential treatment performed exceptionally well in class, had higher quiz scores, and recited more frequently; students who were discriminated against felt humiliated, answered poorly in tests, and became uncertain with their answers in class.
This study is now widely taught in sociocultural psychology classes.
6. Stanford Prison Experiment
One of the most controversial and widely-cited studies in psychology is the Stanford Prison Experiment , conducted by Philip Zimbardo at the basement of the Stanford psychology building in 1971. The hypothesis was that abusive behavior in prisons is influenced by the personality traits of the prisoners and prison guards.
The participants in the experiment were college students who were randomly assigned as either a prisoner or a prison guard. The prison guards were then told to run the simulated prison for two weeks. However, the experiment had to be stopped in just 6 days.
The prison guards abused their authority and harassed the prisoners through verbal and physical means. The prisoners, on the other hand, showed submissive behavior. Zimbardo decided to stop the experiment because the prisoners were showing signs of emotional and physical breakdown.
Although the experiment wasn't completed, the results strongly showed that people can easily get into a social role when others expect them to, especially when it's highly stereotyped .
7. The Halo Effect
Have you ever wondered why toothpastes and other dental products are endorsed in advertisements by celebrities more often than dentists? The Halo Effect is one of the reasons!
The Halo Effect shows how one favorable attribute of a person can gain them positive perceptions in other attributes. In the case of product advertisements, attractive celebrities are also perceived as intelligent and knowledgeable of a certain subject matter even though they're not technically experts.
The Halo Effect originated in a classic study done by Edward Thorndike in the early 1900s. He asked military commanding officers to rate their subordinates based on different qualities, such as physical appearance, leadership, dependability, and intelligence.
The results showed that high ratings of a particular quality influences the ratings of other qualities, producing a halo effect of overall high ratings. The opposite also applied, which means that a negative rating in one quality also correlated to negative ratings in other qualities.
Experiments on the Halo Effect came in various formats as well, supporting Thorndike's original theory. This phenomenon suggests that our perception of other people's overall personality is hugely influenced by a quality that we focus on.
8. Cognitive Dissonance
There are experiences in our lives when our beliefs and behaviors do not align with each other and we try to justify them in our minds. This is cognitive dissonance , which was studied in an experiment by Leon Festinger and James Carlsmith back in 1959.
In this experiment, participants had to go through a series of boring and repetitive tasks, such as spending an hour turning pegs in a wooden knob. After completing the tasks, they were then paid either $1 or $20 to tell the next participants that the tasks were extremely fun and enjoyable. Afterwards, participants were asked to rate the experiment. Those who were given $1 rated the experiment as more interesting and fun than those who received $20.
The results showed that those who received a smaller incentive to lie experienced cognitive dissonance — $1 wasn't enough incentive for that one hour of painstakingly boring activity, so the participants had to justify that they had fun anyway.
Famous Case Studies in Psychology
9. little albert.
In 1920, behaviourist theorists John Watson and Rosalie Rayner experimented on a 9-month-old baby to test the effects of classical conditioning in instilling fear in humans.
This was such a controversial study that it gained popularity in psychology textbooks and syllabi because it is a classic example of unethical research studies done in the name of science.
In one of the experiments, Little Albert was presented with a harmless stimulus or object, a white rat, which he wasn't scared of at first. But every time Little Albert would see the white rat, the researchers would play a scary sound of hammer and steel. After about 6 pairings, Little Albert learned to fear the rat even without the scary sound.
Little Albert developed signs of fear to different objects presented to him through classical conditioning . He even generalized his fear to other stimuli not present in the course of the experiment.
10. Phineas Gage
Phineas Gage is such a celebrity in Psych 101 classes, even though the way he rose to popularity began with a tragic accident. He was a resident of Central Vermont and worked in the construction of a new railway line in the mid-1800s. One day, an explosive went off prematurely, sending a tamping iron straight into his face and through his brain.
Gage survived the accident, fortunately, something that is considered a feat even up to this day. He managed to find a job as a stagecoach after the accident. However, his family and friends reported that his personality changed so much that "he was no longer Gage" (Harlow, 1868).
New evidence on the case of Phineas Gage has since come to light, thanks to modern scientific studies and medical tests. However, there are still plenty of mysteries revolving around his brain damage and subsequent recovery.
11. Anna O.
Anna O., a social worker and feminist of German Jewish descent, was one of the first patients to receive psychoanalytic treatment.
Her real name was Bertha Pappenheim and she inspired much of Sigmund Freud's works and books on psychoanalytic theory, although they hadn't met in person. Their connection was through Joseph Breuer, Freud's mentor when he was still starting his clinical practice.
Anna O. suffered from paralysis, personality changes, hallucinations, and rambling speech, but her doctors could not find the cause. Joseph Breuer was then called to her house for intervention and he performed psychoanalysis, also called the "talking cure", on her.
Breuer would tell Anna O. to say anything that came to her mind, such as her thoughts, feelings, and childhood experiences. It was noted that her symptoms subsided by talking things out.
However, Breuer later referred Anna O. to the Bellevue Sanatorium, where she recovered and set out to be a renowned writer and advocate of women and children.
12. Patient HM
H.M., or Henry Gustav Molaison, was a severe amnesiac who had been the subject of countless psychological and neurological studies.
Henry was 27 when he underwent brain surgery to cure the epilepsy that he had been experiencing since childhood. In an unfortunate turn of events, he lost his memory because of the surgery and his brain also became unable to store long-term memories.
He was then regarded as someone living solely in the present, forgetting an experience as soon as it happened and only remembering bits and pieces of his past. Over the years, his amnesia and the structure of his brain had helped neuropsychologists learn more about cognitive functions .
Suzanne Corkin, a researcher, writer, and good friend of H.M., recently published a book about his life. Entitled Permanent Present Tense , this book is both a memoir and a case study following the struggles and joys of Henry Gustav Molaison.
13. Chris Sizemore
Chris Sizemore gained celebrity status in the psychology community when she was diagnosed with multiple personality disorder, now known as dissociative identity disorder.
Sizemore has several alter egos, which included Eve Black, Eve White, and Jane. Various papers about her stated that these alter egos were formed as a coping mechanism against the traumatic experiences she underwent in her childhood.
Sizemore said that although she has succeeded in unifying her alter egos into one dominant personality, there were periods in the past experienced by only one of her alter egos. For example, her husband married her Eve White alter ego and not her.
Her story inspired her psychiatrists to write a book about her, entitled The Three Faces of Eve , which was then turned into a 1957 movie of the same title.
14. David Reimer
When David was just 8 months old, he lost his penis because of a botched circumcision operation.
Psychologist John Money then advised Reimer's parents to raise him as a girl instead, naming him Brenda. His gender reassignment was supported by subsequent surgery and hormonal therapy.
Money described Reimer's gender reassignment as a success, but problems started to arise as Reimer was growing up. His boyishness was not completely subdued by the hormonal therapy. When he was 14 years old, he learned about the secrets of his past and he underwent gender reassignment to become male again.
Reimer became an advocate for children undergoing the same difficult situation he had been. His life story ended when he was 38 as he took his own life.
15. Kim Peek
Kim Peek was the inspiration behind Rain Man , an Oscar-winning movie about an autistic savant character played by Dustin Hoffman.
The movie was released in 1988, a time when autism wasn't widely known and acknowledged yet. So it was an eye-opener for many people who watched the film.
In reality, Kim Peek was a non-autistic savant. He was exceptionally intelligent despite the brain abnormalities he was born with. He was like a walking encyclopedia, knowledgeable about travel routes, US zip codes, historical facts, and classical music. He also read and memorized approximately 12,000 books in his lifetime.
This list of experiments and case studies in psychology is just the tip of the iceberg! There are still countless interesting psychology studies that you can explore if you want to learn more about human behavior and dynamics.
You can also conduct your own mini-experiment or participate in a study conducted in your school or neighborhood. Just remember that there are ethical standards to follow so as not to repeat the lasting physical and emotional harm done to Little Albert or the Stanford Prison Experiment participants.
Asch, S. E. (1956). Studies of independence and conformity: I. A minority of one against a unanimous majority. Psychological Monographs: General and Applied, 70 (9), 1–70. https://doi.org/10.1037/h0093718
Bandura, A., Ross, D., & Ross, S. A. (1961). Transmission of aggression through imitation of aggressive models. The Journal of Abnormal and Social Psychology, 63 (3), 575–582. https://doi.org/10.1037/h0045925
Elliott, J., Yale University., WGBH (Television station : Boston, Mass.), & PBS DVD (Firm). (2003). A class divided. New Haven, Conn.: Yale University Films.
Festinger, L., & Carlsmith, J. M. (1959). Cognitive consequences of forced compliance. The Journal of Abnormal and Social Psychology, 58 (2), 203–210. https://doi.org/10.1037/h0041593
Haney, C., Banks, W. C., & Zimbardo, P. G. (1973). A study of prisoners and guards in a simulated prison. Naval Research Review , 30 , 4-17.
Latane, B., & Darley, J. M. (1968). Group inhibition of bystander intervention in emergencies. Journal of Personality and Social Psychology, 10 (3), 215–221. https://doi.org/10.1037/h0026570
Mischel, W. (2014). The Marshmallow Test: Mastering self-control. Little, Brown and Co.
Thorndike, E. (1920) A Constant Error in Psychological Ratings. Journal of Applied Psychology , 4 , 25-29. http://dx.doi.org/10.1037/h0071663
Watson, J. B., & Rayner, R. (1920). Conditioned emotional reactions. Journal of experimental psychology , 3 (1), 1.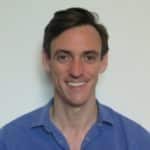 Chris Drew (PhD)
Dr. Chris Drew is the founder of the Helpful Professor. He holds a PhD in education and has published over 20 articles in scholarly journals. He is the former editor of the Journal of Learning Development in Higher Education. [Image Descriptor: Photo of Chris]
Chris Drew (PhD) https://helpfulprofessor.com/author/admin/ Comparative Psychology: Definition, Examples & Key Terms
Chris Drew (PhD) https://helpfulprofessor.com/author/admin/ 15 Qualitative Data Examples
Chris Drew (PhD) https://helpfulprofessor.com/author/admin/ 42 Quantitative Data Examples
Chris Drew (PhD) https://helpfulprofessor.com/author/admin/ 15 Examples of Cultural Artifacts (A to Z List +Pictures)
Leave a Comment Cancel Reply
Your email address will not be published. Required fields are marked *
An official website of the United States government
The .gov means it's official. Federal government websites often end in .gov or .mil. Before sharing sensitive information, make sure you're on a federal government site.
The site is secure. The https:// ensures that you are connecting to the official website and that any information you provide is encrypted and transmitted securely.
Publications
Account settings
Advanced Search
Journal List
HHS Author Manuscripts
Narcissistic Personality Disorder in Clinical Health Psychology Practice: Case Studies of Comorbid Psychological Distress and Life-Limiting Illness
Narcissistic Personality Disorder (NPD) is characterized by a persistent pattern of grandiosity, fantasies of unlimited power or importance, and the need for admiration or special treatment. Individuals with NPD may experience significant psychological distress related to interpersonal conflict and functional impairment. Research suggests core features of the disorder are associated with poor prognosis in therapy, including slow progress to behavioral change, premature patient-initiated termination, and negative therapeutic alliance. The current manuscript will explore challenges of working with NPD within the context of life-limiting illness for two psychotherapy patients seen in a behavioral health clinic at a large academic health science center. The ways in which their personality disorder affected their illness-experience shared significant overlap characterized by resistance to psychotherapeutic change, inconsistent adherence to medical recommendations, and volatile relationships with providers. In this manuscript we will (1) explore the ways in which aspects of narcissistic personality disorder impacted the patients' physical health, emotional well-being, and healthcare utilization; (2) describe psychotherapeutic methods that may be useful for optimizing psychosocial, behavioral, and physical well-being in individuals with comorbid NPD and life-limiting disease; and (3) review conceptualizations of NPD from the DSM-5 alternative model for assessing personality function via trait domains.
Introduction
Narcissistic Personality Disorder (NPD) is a psychological disorder characterized by a persistent pattern of grandiosity, fantasies of unlimited power or importance, and the need for admiration or special treatment. Core cognitive, affective, interpersonal, and behavioral features include impulsivity, volatility, attention-seeking, low self-esteem, and unstable interpersonal relationships 1 that result in a pervasive pattern of interpersonal difficulties, occupational problems, and significant psychosocial distress. Prevalence estimates of NPD range from 0 to 6.2% in community samples. 1 , 2 Of those individuals diagnosed with NPD, 50%–75% are male. 1 The Diagnostic and Statistical Manual of Mental Disorders, Fifth Edition (DSM-5) 1 classifies NPD as a Cluster B ("dramatic, emotional, and erratic") personality disorder, a category that also includes Antisocial, Borderline, and Histrionic Personality Disorders.
Individuals with NPD experience significant physical and mental health comorbidities and social problems. Stinson and colleagues 2 found high 12-month prevalence rates of substance abuse (40.6%), mood (28.6%), and anxiety (40%) disorders among participants with a diagnosis of NPD. Core features of NPD that contribute to these mental health comorbidities include a higher frequency of experiencing shame, helplessness, self-directed anger, higher admiration of self, 3 and impulsivity. 4 NPD is a significant predictor of (a) making multiple suicide attempts, 5 (b) using lethal means to attempt suicide, 6 and (c) making suicide attempts in proximal relationship to being fired or experiencing domestic, financial, or health-related problems. 7 Regarding physical health outcomes, individuals with Cluster B personality disorders, including NPD, have demonstrated significantly higher mortality rates due to cardiovascular disease than those without personality disorders, even after controlling for relevant medical comorbidities. 8 , 9 NPD specifically is also associated with gastrointestinal conditions. 9 Not unexpectedly, NPD is strongly associated with high health care utilization across a variety of services. 8 , 10 Additionally, provider-patient relationships among individuals with NPD can be challenging due to interpersonal dysfunction marked by dramatic, emotional, and erratic thinking and/or behavior. From a behavioral standpoint, individuals with a Cluster B diagnosis are more likely to have (a) a criminal conviction (b) spent time in prison, (c) a history of interpersonal violence, 8 (d) caused pain or suffering to others, 8 and (e) evidenced overall impairment in social role functioning. 8
In terms of treatment, a limited body of research has investigated interventions for NPD using randomized controlled trials or other methodologically rigorous approaches. One systematic review published by Town and colleagues 11 found eight studies of "moderate" scientific rigor that demonstrated the positive effect of short-term psychodynamic psychotherapy (STPP). Several researchers have examined the impact of NPD on the psychotherapeutic relationship. 12 – 14 Tanzilli and colleagues 14 found that individuals treating patients with NPD were more likely to experience negative counter-transference feelings of disengagement as well as feeling criticized or mistreated. These authors highlight the core feature of narcissism—struggle to form intimate relationships—as a significant barrier to positive treatment outcome, due to the patient's potential inability to form a safe and trusting relationship with the therapist. Other researchers have found that individuals with NPD have higher rates of self-terminating treatment. 15
One proposed treatment method for personality disorders was originally developed with the goal of providing brief psychological services to individuals with substance use disorders or medical nonadherence concerns. This approach revolves around the six-component "FRAMES" technique developed by Miller and Sanchez. 16 This method emphasizes the role of Feedback, Responsibility, Advice, Menu of Strategies, Empathy, and Self-Efficacy. This approach highlights guidelines for the patient and therapist in order to maximize the likelihood of behavioral change and therapeutic progress. 16 , 17 This strategy creates a structure in which the provider can limit the impact of transference and countertransference on the therapeutic process and focus on creating a team-oriented dynamic that is supported by limit-setting, strong boundaries, and minimization of "splitting" with other providers.
The following case studies describe the particular challenges of working with two adult patients with NPD in a clinical health psychology practice within a large academic health center in the Southeast United States.
Reasons for referral and presenting problems
Mr. X is a middle-aged, Caucasian male who was referred to the Psychology Clinic for assessment and treatment of depression. Medical record review revealed a complex medical and psychiatric history including several acute illnesses, multiple psychological conditions, a history of suicidality and involuntary psychiatric admission, as well as lack of adherence to behavioral recommendations regarding diet, exercise, and medication compliance. Approximately one year prior to his intake at our clinic, Mr. X experienced a life-threatening medical crisis. He noted that he hoped psychotherapy would support him in the goal of finding new meaning in his life.
At the time of his initial intake, Mr. X presented to the Psychology Clinic with an unusually long list of medical and mental health diagnoses. His primary concern during the initial phase of his treatment was depression. Although Mr. X's unique personality was appreciated immediately, it was not until many months into treatment when behavioral patterns suggestive of a personality disorder emerged. After recognizing Mr. X's pattern of volatile interpersonal encounters that was suggestive of either Borderline Personality Disorder or Narcissistic Personality Disorder (according to the guidelines explicated in the DSM-5), other symptoms indicative of NPD began emerging, particularly when standard treatment approaches were met with resistance and individual appointments often turned into crisis management sessions. The most salient features of NPD that interfered with Mr. X's treatment progress were thoughts of grandiosity, need for admiration or special treatment, and fantasies of unlimited power or importance. For example, Mr. X regularly cancelled therapy sessions the same day of his appointment due to vague complaints; when he returned to session, he elaborated on these concerns with excessive detail in an attention-seeking manner. Similarly, his referral physician reported feeling compelled by Mr. X to treat him for unsubstantiated medical complaints.
Mr. X initiated his first session by describing the many "illustrious" mental health providers from whom he had received treatment. He described his goals for psychotherapy, which included growing his religious faith and practice, exploring lifelong questions regarding intimacy, and increasing the size of his social network. Mr. X engaged in two years of individual cognitive-behavioral therapy marked by numerous distractions that impaired his ability to focus on broader values-based treatment goals. Although efforts were made to assist him in gaining insight into the way in which personality factors influenced behavioral patterns and interpersonal difficulties, Mr. X benefitted primarily from concrete treatment approaches designed to address specific behavioral problems (i.e., poor adherence to medical recommendations).
Ms. Y is a middle-aged, Caucasian female who was referred by her oncologist for evaluation and management of distress in the context of diagnosis and treatment of cancer. Ms. Y presented for cancer treatment from out-of-state after seeking treatment recommendations from multiple well-known cancer centers throughout the United States. She was reportedly counseled by each facility that seeking multiple opinions would delay treatment and result in disease advancement and shortened survival. One center declined to treat her, as they believed that she did not seem able to engage in a collaborative relationship with medical team members. Once Ms. Y began treatment at our facility, she sought medical care for vague or minor symptoms from almost every department in our medical center. While her cancer diagnosis and potential side effects of treatment were well-documented, Ms. Y demonstrated a pattern of attention-seeking behavior, similar to that displayed by Mr. X, in which hypervigilance about minute changes in physical sensation or function were treated like emergencies that required urgent care. Ms. Y's social history was remarkable for having a young child of whom she lost custody, multiple ex-boyfriends with whom she had tumultuous relationships, a current boyfriend, and a very supportive mother. Ms. Y reported receiving but not completing graduate medical training. Medical record review revealed the additional history that she was dismissed from graduate training and barred from seeking a health care practitioner license in several states due to academic and professional behavior issues.
Features of a personality disorder emerged within minutes of beginning Ms. Y's intake in our training Clinic. Once settled in the interview room, Ms. Y called the trainees "incompetent," and insisted that she would only see "the Attending." Once the Attending Psychologist entered the room, she cried out loudly that she felt as if she had been sexually victimized. Upon clarification, she explained that this was in reference to being asked by a male health care provider to disrobe and change into a medical gown for a CT scan several months ago. This highly atypical and dramatic presentation, in conjunction with her reported history of exceptionally volatile interpersonal relationships, immediately alerted our team to the high likelihood of the presence of a severe personality disorder. Our medical record review and diagnostic interview yielded concrete evidence in support of a personality disorder diagnosis with prominent NPD features. Ms. Y provided a plethora of personal anecdotes, which further supported this diagnosis. Conceptualizing her case from within an NPD framework brought awareness and appreciation of the unique challenges of working with individuals with this disorder. This was a crucial initial step toward assisting Ms. Y with her primary goal of achieving and maintaining the interpersonal stability necessary to complete cancer treatment. Her self-reported history and behavior in the Clinic were consistent with key features of NPD, including relational volatility, excessive demands for special treatment, disdain for others' emotional experiences, and lack of empathy. Moreover, her tendency toward hypersensitivity and negative automatic thought patterns regarding perceived insults from most individuals with whom she came into contact, including medical providers with whom she needed to collaborate in order to obtain life-preserving cancer treatment, resulted in persistently paranoid ideation. These symptoms of NPD caused her distress and served as barriers to obtaining successful medical and psychological treatment. As an aside, Mr. X demonstrated similar tendencies toward paranoia in terms of presuming that even subtle changes within the dynamics of existing interpersonal relationships were indicative of negative underlying motivations on the part of others. For both patients, this resulted in volatile relationships in personal and medical contexts.
Interestingly, Ms. Y herself confirmed a prior personality disorder diagnosis—which she referred to as "mixed personality disorder" with narcissistic features—within the context of discussing her history of difficult relationships with medical providers. However, Ms. Y did not provide specific information as to when, by whom, or under what criteria she had received this diagnosis. Ms. Y also disclosed anxiety about maintaining collaborative relationships with her treatment team. She expressed uncertainty about her ability to manage her distress related to her diagnosis, grief over interpersonal losses, and worry about the effects of cancer and treatment on her self-esteem, body image, and sexual functioning. Given that Ms. Y intended to move back to her residence in another state upon completion of her cancer treatment, brief therapy was indicated. The main goal of treatment was to increase Ms. Y's capacity for distress tolerance so that she would be able to complete intensive cancer treatment. A secondary goal was to provide her with a positive psychotherapy experience in order to assist her with transitioning to longer-term psychological treatment upon her return home. She attended four, 50-minute, cognitive-behavioral therapy sessions. She achieved her goal of managing her distress in a manner that allowed her to complete her cancer treatment successfully. Given the brevity of the treatment that she received, we were unable to target major mood disturbance or core personality features. Thus, depression was not significantly reduced. However, she experienced a reduction in hopelessness and a remission in suicidal ideation during the course of her treatment. She also expressed that she had an overall positive experience in therapy and noted that she wished to pursue additional sessions upon return for routine follow-up care.
The following discussion highlights two crucial aspects of understanding NPD within Clinical Health Psychology practice: (1) how NPD manifests within psychotherapy in health care settings, and (2) specific ways in which these cognitive-behavioral patterns interfere with both medical and psychological treatment progress among individuals with NPD. Key ways in which NPD manifests in psychotherapy from a cognitive behavioral standpoint include: superlative self-talk and self-aggrandizement, expectations of special treatment, poor behavioral health adherence and difficult relationships with providers, and low distress tolerance. These aspects of the patients' interpersonal style negatively affected treatment due to: poor boundaries with the therapist, ambivalence about change associated with fragile self-esteem, cognitive distortions (i.e., black-and-white thinking), and help-rejecting behaviors. An additional barrier to treatment progress underlying each of the above issues resulted from both patients' tendency toward hypersensitivity and paranoia in therapy and in their everyday lives; both patients experienced interpersonal instability due to perceived insults and injuries of varying seriousness, which emphasized content that is clearly tied to core beliefs associated with narcissistic pathology.
Manifestations of NPD in brief and long-term psychological treatment
Superlative self-talk and self-aggrandizement.
Mr. X revealed a persistent pattern of self-glorification and a need to highlight his exceptional uniqueness in therapy. Over the course of his treatment, he repeatedly mentioned his "genius IQ," his prodigious talents, and his exceptional ability to help others in need. Early in treatment he expressed concern regarding whether his therapist would be able to handle the complexities of his life story. He displayed a sense of self-satisfaction while relaying shocking, fantastical, or dramatic anecdotes from his life in which he often was the victim of disappointing circumstances or betrayal. He returned often to the idea that he was destined for some great purpose.
Ms. Y evidenced similar self-aggrandizement, including making frequent statements such as "I know I'm brilliant" and "I know more than [my medical providers] about my cancer treatment." Her exaggerated self-worth was evident also in her perception of herself as highly sexually desirable to both men and women, especially those who are of high-status. Consistent with this, she reported a history of engaging in sexualized discourse and sexual relationships with health care providers and other professionals with whom she was under contract as well as a history of being sexually victimized/harassed by such individuals with pending litigation.
Expectation of special treatment
Mr. X repeatedly arrived 20 minutes early to his psychotherapy sessions seeking extra attention and lingering after his check-in to chat with Clinic staff. He frequently requested that the therapist extend his sessions, schedule additional sessions per week, and/or return multiple calls outside of session per week. Throughout treatment, Mr. X reminded the therapist about the celebrated health care providers with whom he had worked. He repeatedly compared his care to the services he received for many years at a prestigious medical school. He also noted even the slightest inconveniences he encountered at the Clinic, such as difficulty finding parking or not having a call returned quickly enough.
During treatment, Ms. Y would call at her appointment time to indicate that she would be 30 minutes late. However, when her appointment was rescheduled for that time, she would then arrive 30 minutes late to that appointment. As noted previously, she declined to receive services from pre-doctoral trainees due to their "incompetence" and expected that she would receive services solely from the Attending Psychologist, whose credentials she closely queried. Although she agreed to be treated by a postdoctoral trainee for therapy, she repeatedly advised the therapist that she found her care in the clinic unsatisfactory due to our department being "weak." Expectations for special treatment extended to her cancer treatment team. Ms. Y demanded to receive cancer treatment on a federal holiday when the cancer center was closed. In addition, she used the oncology on-call service to obtain after-hours consultation about minor, nonurgent concerns, such as losing several tenths of a pound of weight.
Poor behavioral health adherence and difficult relationships with health care providers
Mr. X frequently failed to engage in self-care behaviors that were crucial to maintaining his health, such as dietary restrictions, CPAP usage, fluid intake management, consistent medication usage, and the wearing of compression socks. Additionally, Mr. X frequently alternated between idealizing and devaluating his physicians and their teams such that they were either at the top of their fields or completely inept. Mr. X often, to his own detriment, disagreed with his providers' treatment plans and/or the manner in which they delivered care. For example, his cardiologist recommended that he discontinue use of a particular medication prior to completing a cardiac stress test. However, Mr. X decided that it would not be safe to stop using this medication. He also refused to complete the stress test due to concern that he would have a heart attack. Although Mr. X's anxiety about the risks associated with this procedure was abundantly clear, he attributed his actions to superior knowledge of his body as compared to his medical providers.
Ms. Y sought multiple consultations regarding the management of her cancer, both prior to and during her treatment at our facility. She reported that several previous medical providers had discharged her from care due to her inappropriate behavior and an inability to form collaborative working relationships. She reported feeling abandoned by these providers, who she described as incompetent. She also noted that she filed complaints against them with state medical boards. At our facility, she was insistent upon receiving a new, highly specialized, and difficult-to-access cancer treatment. However, the oncology team at our facility did not recommend this treatment for her, which she repeatedly questioned and viewed as incompetence. This pattern of idealization and devaluation was also evident in therapy. When the therapist responded to Ms. Y's suicidal ideation by conducting a risk assessment, Ms. Y stated that this was a waste of time and an indicator that the therapist was incompetent. Although the therapist was able to navigate these conflicts in a way that maintained the therapeutic relationship, Ms. Y continued to criticize the therapist and emphasize her dissatisfaction with her care.
In contrast to Mr. X, who struggled with adherence, Ms. Y was remarkably adherent to her cancer treatment and providers' recommendations. This may have been at least partly due to the fact that her providers engaged her fully in her treatment planning and acknowledged and honored her objectively high level of knowledge about her cancer and its treatment.
Low distress tolerance
Mr. X demonstrated significant difficulty with tolerating ambiguous emotional experiences in which his self-worth was challenged. He frequently referred to difficult emotional experiences as "crises" and appeared to rely on the therapist rather than develop his own internal stress management skillset. Throughout treatment, Mr. X relayed multiple scenarios in which the experience of vulnerability in interpersonal relationships led to a pattern of emotionally charged, rapidly escalating encounters that almost always led to the demise of the relationship in question. Mr. X attempted to replicate this pattern several times with the therapist when he felt threatened by therapeutic challenges and/or boundary setting.
Similarly, Ms. Y was observed to experience difficulties with emotion regulation and distress tolerance. She described the possibility of not receiving the specialized cancer treatment that she was seeking as "the biggest regret of my life." She indicated that routine clinical situations, such as being asked to disrobe and wear a hospital gown, were traumatic and sexually violating. Her affect was intense, dramatic in presentation, and out of proportion to events experienced. Her high level of distress prompted her to engage in excessive health care utilization and to expect that her concerns would be addressed immediately and fully. While undergoing medical treatment, she was experienced by clinical support staff on one occasion as aggressive and threatening. Outside of relationships with medical providers, Ms. Y endorsed a long history of volatile relationships with romantic partners, employers, and attorneys.
Challenges associated with NPD in psychological treatment
Poor boundaries.
Mr. X frequently challenged normative therapist-patient boundaries. He called the therapist excessively between sessions, requested extra time during his sessions, and insisted on giving the therapist a holiday gift. When presenting the therapist with a box of chocolates, Mr. X stated, "I know you are not supposed to accept presents, but you have no choice and will be taking that home with you." He frequently made comments to the therapist in which he acknowledged a rule or boundary and then appeared to take pleasure in crossing these lines. Mr. X consistently treated the therapist overly informally, often complimenting her clothing, asking an increasing number of personal questions, or cursing during session.
Ms. Y also experienced difficulties with establishing and maintaining appropriate interpersonal boundaries in professional relationships. In particular, her rigidly held beliefs regarding the inferiority of a wide variety of groups of individuals threatened her ability to form respectful and effective relationships with diverse employers and health care providers. During her second therapy session, Ms. Y openly stated that the therapist's country of origin and accent were problematic for her, noting that she had previously received substandard health care from individuals born outside the United States. The therapist used this opportunity to explore with Ms. Y how observing firm, prescribed boundaries with her health care providers could enhance her health care outcomes.
Ambivalence about change
Another prominent theme in Mr. X's treatment revolved around his ambivalence regarding therapeutic change. Mr. X frequently asked the therapist to challenge him in certain ways and then responded negatively upon being challenged. When given therapy homework assignments, Mr. X frequently did not complete them; instead, he insisted on editing published worksheets, and/or amending the guidelines for prescribed exercises. He often identified therapeutic goals but strayed from them when discussions touched on painful subjects. Notably, Mr. X demonstrated particular difficulties with being interrupted. During some sessions, he lightheartedly noted that he was aware of his tendency to be verbose and gave the therapist "permission" to cut him off if he was being overly tangential. However, other times he became defensive and angry when the therapist attempted to redirect him without his permission. Mr. X's inconsistent response to interruptions revealed a sense of ambivalence regarding his participation in the therapeutic process.
In contrast to Mr. X, Ms. Y expressed awareness of her personality structure and articulated strong motivation to mitigate her distress, complete her cancer treatment, and achieve future goals, such as seeing her child graduate from college. The value she placed on the role of motherhood, coupled with the life threat of a cancer diagnosis, appeared to be primary motivators for change.
Cognitive distortions
Consistent with firmly held beliefs about his specialness, Mr. X revealed a pattern of negative, all-or-nothing thought processes. He frequently struggled to see multiple perspectives on an issue and devalued others who were not able to see his perspective. This tendency resulted in a vicious cycle of unrealistic goal-setting, feelings of failure, and low mood which often impaired his ability to make progress in treatment.
Ms. Y also expressed a number of distorted beliefs about herself, her world, and her future. Her inflated self-concept did not appear to be grounded within objective academic, employment, or interpersonal histories. Additionally, she held many negative expectations of others based on distorted beliefs about how individuals from various socioeconomic, educational, and demographic backgrounds think, feel, and behave. These beliefs led to significant emotional dysregulation, poor distress tolerance, and interpersonal chaos with her medical providers and others in her life.
Help-rejecting behaviors
Mr. X frequently engaged in self-sabotaging behavior related to treatment goals. He cancelled almost the same number of scheduled sessions that he had completed over a two year period. He often maintained that the cancellations were due to medical exacerbations but later revealed that he was experiencing some sort of psychosocial distress. Mr. X also became angry with his medical providers due to his preoccupation with minor details regarding the speed and efficiency with which they served him. After a particularly emotional session during which the therapist encouraged Mr. X to explore his feelings surrounding one of his greatest life regrets, Mr. X called the Clinic and reported that he needed to speak to his therapist's supervisor and to be assigned a new therapist. Mr. X lashed out at the therapist via her supervisor by questioning her competency. However, after several delicate discussions, Mr. X resumed work with the therapist. He spent months dramatically alluding to difficulties in trusting the therapist and the burden of rebuilding the therapeutic relationship.
Ms. Y's pursuit and then rejection of cancer treatment recommendations from numerous cancer centers across the United States is consistent with help-rejecting behavior that occurs in NPD. However, once she decided to receive care at our facility, she was observed to be adherent to her treatment recommendations and actively engaged in her own care.
Summary of results
These cases demonstrate the complex relationship between manifestations of NPD and challenges to psychotherapeutic progress in a hospital-based clinical and health psychology practice. Mr. X and Ms. Y both demonstrated features of NPD during the course of their treatment. Mr. X indicated during his first session that he sought long-term psychotherapy in response to recovering from a medical crisis and re-evaluating his goals moving forward. Although he experienced many personality-based barriers to progress in psychotherapy, he was able to work through multiple therapeutic ruptures and maintain a strong relationship with the student therapist that was grounded in humor, authenticity, and direct communication. He also demonstrated some growth in personal insight regarding the ways in which his tendency toward black-and-white thinking affects his mood and daily function, particularly in terms of his relationships. However, in many ways, his dramatic and avoidant tendencies precluded his ability to make prominent changes in worldview or interpersonal style.
Ms. Y, on the other hand, entered treatment when in the throes of a perceived medical crisis due to distress associated with her cancer diagnosis and a lack of confidence in her ability to manage the complex emotions associated with a potentially life-threatening illness. At the time of her referral, her medical team's primary goal was to reduce her stress and improve her emotion regulation enough that she would be able to engage in an appropriate manner with her medical team in order to successfully complete her cancer treatment. Unlike Mr. X, it did not appear as if Ms. Y sought long-term, deep, existential therapy that would allow her to explore her complex history or goals for the future. Therefore her treatment was more problem-focused in order to reduce barriers to successful cancer treatment.
As previously reflected, treatment challenges for patients with NPD in clinical health psychology include: (1) poor boundaries, (2) ambivalence about change, (3) cognitive distortions, (4) idealizing and devaluing providers, (5) poor behavioral health adherence, and (6) help-rejecting behaviors. Table 1 summarizes psychotherapy treatment challenges related to key features of NPD and identifies how these behaviors were demonstrated by each patient.
Behavioral examples of treatment challenges in clinical health psychology practice.
The cases discussed above highlight many prominent features of NPD as displayed by two patients receiving psychotherapy in a clinical health psychology practice within an academic teaching hospital. These patients shared a lifelong history of distress associated with unmet expectations, unrealized goals, and unfulfilling relationships. Both patients had sought psychotherapy and pharmacologic treatment throughout their lives and both presented to our clinic seeking support while dealing with chronic and potentially life-limiting illnesses. While there were many shared experiences between these two patients, there were some crucial differences. Mr. X explicitly sought long-term supportive therapy, while Ms. Y engaged in brief, problem-focused treatment. Mr. X was socially isolated and estranged from all living family members, while Ms. Y maintained a close, emotionally supportive relationship with her mother. Additionally, Mr. X demonstrated significant resistance to behavior change as manifested by inconsistent attendance, poor homework completion, avoidance of emotionally difficult topics, and lashing out at the therapist when he felt she had offended him. However, Ms. Y was motivated and receptive to treatment. Although her depressive symptoms did not resolve over the course of her brief treatment, her sense of hopelessness and suicidal ideation both decreased.
These cases highlight the complex experiences of individuals with NPD and those who work with them in clinical settings. The similarities in these cases offer support for core features of NPD as a unique condition, while the differences in their life experiences is suggestive of the variability that may affect psychological treatment course and outcomes. Mr. X made some progress on therapeutic goals but continued to be limited in his ability to engage on a deeper level due to ongoing medical management issues and psychological avoidance. Ms. Y terminated treatment after four sessions. However, psychological treatment may have played a crucial role in her ability to manage distress while enduring the challenges of cancer treatment.
A prominent challenge in the conceptualization of NPD cases revolves around the heterogeneity in presentation of the disorder and significant symtomatologic overlap with other Cluster B personality disorders. In particular, the DSM-5 Cluster B disorders share significant symtomologic overlap in terms of excessive attention-seeking, emotion dysregulation (i.e., impulsive rage), inappropriate sexual behavior, and unstable views of others (i.e., fluctuating between idealizing and devaluing). 1 Consistent with this, although NPD diagnoses were favored for Mr. X and Ms. Y, both demonstrated features of Histrionic Personality Disorder, Borderline Personality Disorder, and Antisocial Personality Disorder. However, both patients' most prominent, distressing, and impairing symptoms and behaviors were those that are unique to the DSM-5 diagnostic criteria for NPD (i.e., arrogance, grandiosity, and need for admiring attention). Further, both patients demonstrated a relative stability of self-image, a relative absence of deceit, and a relative lack of conduct disorder/criminal history, 1 suggesting an absence of several defining features of Borderline Personality Disorder and Antisocial Personality Disorder. As such, NPD diagnoses appeared to best account for these patients' distress and impairment at the time of presentation for treatment. However, it is possible that other Cluster B disorders may be more prominent for these patients in different circumstances (i.e., health vs. family stressors).
Conclusions
The diagnostic framework used to explore pathological narcissism in the above cases was organized according to the DSM-5 criteria. 1 These criteria were developed with an underlying assumption that personality disorders can be characterized into independent clusters and independent clinical syndromes. Recent consideration has been given to an alternative model. Working under the assumption that personality disorders have significant clinical overlap, the dimensional approach argues that pathological personality features may represent a wide range of fluid presentations that begin with normal personality function. This alternative model is explicated in an appendix to the DSM-5 and describes the ways in which personality function may vary between individuals on four dimensions: Identity, Self-Direction, Empathy, and Intimacy. Additionally, further consideration is made regarding personality function on five dimensional scales: negative affectivity, detachment, antagonism, dis-inhibition, and psychoticism. 1 The exploration of these dimensional scales may allow clinicians to conceptualize patients in a way that they are able to work around limitations in categorical diagnostic criteria in order to improve the likelihood of symptom reduction and improved quality of life.
A brief reconceptualization of Mr. X and Ms. Y's histories from within the new model of personality disorders allows us to examine their personalities within the domains described and to rate their level of dysfunction from 0 (Little or no impairment) to 4 (Extreme Impairment). This system allows clinicians to assess symptoms at multiple levels of emotional function rather than being forced to identify a single disorder that captures the entirety of the patient's history and present difficulties. This system is also useful in addressing the problem of overlap among within-cluster disorders.
Overall these case studies and the literature reviewed highlight: (1) the importance of provider familiarity with personality disorder symptom profiles and evaluation, (2) the significance of personality disorders in affecting medical and psychological treatment course and outcomes, (3) the potential impact of treating personality disorders on provider function and well-being, and (4) potential future directions for research on how to improve treatment outcomes for individuals with personality disorders, and NPD specifically, where obstacles to forming the crucial therapeutic alliance may have a critical impact on patient prognosis.
Kindergarten
Arts & Music
English Language Arts
World Language
Social Studies - History
Special Education
Holidays / Seasonal
Independent Work Packet
Easel by TPT
Google Apps
Interactive resources you can assign in your digital classroom from TPT.
Easel Activities
Easel Assessments
psychology personality case studies
All Formats
Resource types, all resource types, results for psychology personality case studies.
Rating Count
Price (Ascending)
Price (Descending)
Most Recent
Personality : Humanistic Case Study Analysis Psychology Activity
Psychology Student Case Study : Borderline Personality Disorder
Psychology - Case Study - Reading Comprehension - Personality Disorder
Personality Disorders Readings & Case Studies : Print and Digital
Abnormal Psychology , Disorders, and Therapy Case Study Culminating Activity
Personality Disorders: Case Studies
Public Personality Case Study (Abnormal Psych. DSM 5)
Psychology : Case Studies on Psychiatric Disorders
Antisocial Personality Disorder PowerPoint for High School Psychology
Intro to Psychology - The Aviator video guide
Abnormal Psychology Worksheets
Psychological Disorders Unit for Psychology or Abnormal Psych: Print & Digital
Abnormal Psychology : Dissociative Identity Disorder (MPD) Case Study Discussion
Sigmund Freud's Theory of Personality - An Inquiry Based Approach
Studying Sociology: Personality Development | Socializing the Individual | PPT
Sociology - Cheating case study
Othello Summative Activity - A Psychological Case Study of Iago
DID Multiple Personality Disorder Lesson with Reading, Slides, Guided Notes
Psychology - Case Study - Reading Comprehension - The Four Humors
Psychology or Sociology - "Nature vs. Nurture" - Heredity & Genetics Activity
Forensic Psychology Bundle
Allport's Trait Theory to Personality
Psychology Principles in Practice Holt Chapters 8-14 Bundle Homework
Psychology Principles in Practice Holt Chapter 14 Theories of Personality
We're Hiring
Help & FAQ
Privacy Policy
Student Privacy
Terms of Service
We use cookies to enhance our website for you. Proceed if you agree to this policy or learn more about it.
Essay Database >
Essays Samples >
Essay Types >
Case Study Example
Personality Case Studies Samples For Students
112 samples of this type
If you're seeking a viable method to streamline writing a Case Study about Personality, WowEssays.com paper writing service just might be able to help you out.
For starters, you should skim our extensive directory of free samples that cover most various Personality Case Study topics and showcase the best academic writing practices. Once you feel that you've figured out the major principles of content organization and taken away actionable ideas from these expertly written Case Study samples, composing your own academic work should go much smoother.
However, you might still find yourself in a situation when even using top-notch Personality Case Studies doesn't allow you get the job accomplished on time. In that case, you can contact our experts and ask them to craft a unique Personality paper according to your individual specifications. Buy college research paper or essay now!
Randle Mcmurphy In The One Flew Over The Cuckoo's Nest Case Study Samples
Clinical diagnosis and rationale for the diagnosis, case study on the case of kname:institution:course:tutor:date of submission, the case of k, case study on abnormal psychology: charles manson, introduction.
Don't waste your time searching for a sample.
Get your case study done by professional writers!
Just from $10/page
Schizophrenic Spectrum And Other Psychotic Disorders Case Study Samples
Good example of case study on order# 209969004, human resource management, case study on egoism, sample case study on organizational behaviors.
Organizational behavior is the of study that explores the collision that structures, groups and individuals, have on behavior within an organization for the intention of applying such information towards taming an organization's efficiency. It understands the employees' role and them understanding the manager's role in the accurate manner without misconception in favor of the organization. In this case study, a retail shop sells teddy bears and Clark the manager determines her personalities in her organization" (Giacobbe, 2009).
Maxine's Clark's personality
Example of occupation: singer case study, free case study on gps-to-go takes on garmin.
[Your first name - initial of middle name and last name with titles (like Mr. or Dr.)]
[Your institute/university's name goes here]
Free personality types and self-evaluation case study example, types of different personalities.
Freud and Fromm studied four different types of personalities possessed by human beings. They are discussed in the following manner from a leadership perspective:
The Erotic Personality
Individuals that possess this personality want to be loved and needed by others all the time. Compared to respect, people in this personality group tend to emphasize more on being liked and loved by others. They want to be known to others and wish to actively socialize with others. In all erotic personality holders are attention seekers and depend on others to make them happy.
The Obsessive Personality
Antisocial personality disorder case study case study, antisocial personality disorder: case study.
Antisocial Personality Disorder (ASPD) is a type of condition that corrupts an individual mind, emotions, thoughts and behavior. The affected person develops behaviors destructive and harmful to others and generally poses as a danger to society. The individuals tend to have long histories of violating peoples' rights; they are always aggressive, show no remorse and usually do not know the distinction between truths and lie (Barlow and Durand, 2009).
Good Example Of Case Study On Kinaxis Chooses Sales Reps With Personality
What selection methods did bo dolan use for hiring salespeople, factors contributing to juvenile delinquent behaviour: exemplar case study to follow, case study on alan mulally, ceo, ford motor company.
In seeking success, Ford Motor Company entrusts the services of Alan Mulally, as the CEO. Having worked for Boeing, Mulally appears ready for this task as he embarks on undertaking a thorough research at Ford immediately he arrives, in order to study and formulate the best strategy for the company. As Ford Company is geared towards success, Mulally's style of leadership is analyzed, as well as his personality dimension elements. The methods Mulally introduces at Ford are evaluated for effectiveness, while seeking for evidence of evidence based management at Ford. Furthermore, Mulally's elements of communication openness are analyzed.
Case Study On Interview Profile
Interview profile, free adulthood case study case study example, introduction, janet's schizophrenic episode case study.
1. What is the precipitating stressor event that probably triggered the onset of Janet's Schizophrenic episode? What other factors may have contributed?
The Reign Of Napoleon Bonaparte Case Study Sample
Borderline personality disorder case study, borderline personality disorder: case study.
Karen's Case
Karen was admitted in the intensive care unit of West Raymond medical Center after she knowingly took an overdose of sedatives in addition to alcohol in a suicide attempt following a disagreement with her man.
Domestic Violence Case Study Example
Personality case study, case study on personality disorders identification assignment, personality disorders: paranoid, schizoid, schizotypal, histrionic, narcissistic, borderline, antisocial, dependent and obsessive-compulsive.
Donna Donna has histrionic personality disorder. She used dramatic tactics to gain the attention of everyone at the party, such as boasting about being an actress and pretending to faint.
William has schizotypal personality disorder. He expressed beliefs and behaviors that were seen as odd and strange by everyone else, such as talking about negative forces and psychic soul-spot.
Sherry has borderline personality disorder. She suffered from emotional instability, dramatic changes in mood, and impulsive behavior. She also demonstrated para-suicidal behavior as she took aspirin in a weak attempt to harm herself, which is characteristic of this disorder.
Case Study On The Reign Of Napoleon Bonaparte
Free thomas' five general approaches to managing conflict include the following case study sample, management leadership, dora's case study example, marriage and family system case studies examples, good example of the beauty of sorbet case study case study, theoretical framework case studies examples, bss company startup analysis case studies examples, the beauty of sorbet case study case study to use for practical writing help, counselling theory case study, counselling theory, next leader for asia pacific: case study you might want to emulate, good case study about mba 5325, free mental health case study example, methodology case studies example, video game violence and its effects on children, good case study on alzheimers disease, mgmt331: week #8 paper: case study examples, free case study on personality and psychological disorders, personality and psychological disorders, bipolar personality disorders case study examples, the case of angelina jolie, borderline personality disorder case study sample, case study on david parker ray, changing mindset case study analysis: free sample case study to follow, strong hate for public speaking- notably, richard branson does not like standing in front of an audience giving speeches. (anton) case study template for faster writing, free relationship of the conflict experience and the course text case study example, personal case study.
Communication Personal Case Study
Interpersonal Conflict
Exemplar case study on conflict resolution to write after, example of clinical application of theory case study, good case study on motivation in learning and leadership, hr case evaluation #1 case study sample, free personality and development theories case study sample, good example of early onset of alzheimer's, on alice case study, good example of stress management case study, principles of effective time management violated by chet.
Chet is not managing his time effectively because he is violating two key principles of effective time management: (1) spending some of his time on important tasks and (2) failure to comfortably say NO (Whetten and Cameron 121). From the case study, Chet is violating the first principle because he is spending all his time on urgent tasks. He also violating principle two because he is seen trying to solve everything that is presented to him.
Rules of Efficient Time Management for Managers Violated by Chet
Case study on hotel rwanda, good case study about key individuals, good essentials of psychology case study example, example of case study on green river murders, example of case study on connections to developmental theories, case study on john bio psychosocial profile 4, psychology: case study.
Introduction 3
Initial interview 4 Assessment formulation methods utilized 4 Assessment of John presenting problems and goals 5 Analysis and critique of MMT approach 6 Agreed goals 6 Treatment plan 6 CBT interventions 7 Intervention for cognitions-thoughts records 7 Benefits of the approach 7 Interventions for behavior- activity scheduling/diversion techniques 8 Benefits of the approach/ interaction 8 Interventions for imagery/interpersonal- imagery based exposure 8 Benefit of approach 9 Intervention for sensation- relaxation/ visualization 10 Conclusion 11
APPENDIX 1 13
5-axis diagnosis case study.
Lucy suffers of a major depression or depressive condition. She is getting the attention or medication with the antidepressants. This depressive episode is causing a lot of disturbance in her daily life activities. The medical pain is extreme hence making her to fail going to her workplace.
She is suffering from a personality disorder, which has contributed to the development of the depression. The attempted to commit suicide shaped her condition of depression. Her history of depression is as a result of the medical pain and being diagnosed with fibromyalgia. The personality disorder induces the depressive episode in axis I.
Case Study on Knowledge Management in Marketing
Example of case study on star bucks.
Password recovery email has been sent to [email protected]
Use your new password to log in
You are not register!
By clicking Register, you agree to our Terms of Service and that you have read our Privacy Policy .
Now you can download documents directly to your device!
Check your email! An email with your password has already been sent to you! Now you can download documents directly to your device.
or Use the QR code to Save this Paper to Your Phone
The sample is NOT original!
Short on a deadline?
Don't waste time. Get help with 11% off using code - GETWOWED
No, thanks! I'm fine with missing my deadline
Case Study Hub | Samples, Examples and Writing Tips
Case study on unique personality, unique personality case study:.
A unique personality is the originality of the character, worldview and appearance of the human being. From the first sight people look the same, because everyone belongs to the same human nature, thoughts, emotions and behaviour. But the peculiarities of all these qualities are completely original, because everyone is unique and there are no two completely similar people. Everyone has his own appearance, the colour of hair, skin, eyes, type of figure and physical condition of the body.
All these outer features make the human being at look unique, because even the identical twins are same only from the first sight, as everyone possesses some inborn signs on the skin, scars and other things which make the human being unique. The psychological and emotional side of the human is even more varied, because the inner world, feelings, emotions and worldview of the separate people are completely original.
We can write a Custom Case Study on Unique Personality for you!
It is impossible to predict the human behaviour or reaction on the events which occur in the surrounding world. The intellectual abilities can be also called the personal quality, because some people are not quite good at studying and their progress in some disciplines is poor but in some manual work or sports they are undefeated. Some people are good at sciences and they influence the development of the human knowledge and they are called geniuses. On the other hand it is quite difficult to find their own personal identity, because of the influence of various trends in fashion, art, philosophic views, etc. People are becoming more and more similar in their worldview as the mind is influenced by the growing effect of globalization and its negative results.
Unique personality is the case study about the definite personality who can be interesting for the profound investigation. The student is able to choose an outstanding or just a common person who has done something interesting and special. The young person should collect information about the personality, define the peculiarities of the human originality, evaluate her deeds, etc. The more facts one collects – the more accurate the analysis of the issue will be. The student has to define the problem of the research paying attention to the cause and effect of the matter on unique personality and the adequate and original solution to the case.
When the student is suggested to prepare a well-structured case study about the definite personality, he should look through a free example case study about unique personality that made news in the last five years and see how to observe the topic correctly and how to organize the text of the paper well. It is natural that a free sample case study on unique personality in organizational behaviour will be enough useful for the improvement of the student's writing skills and the quality of the style of his writing.
At EssayLib.com writing service you can get a custom case study on Unique Personality topics. Your case study will be written from scratch. We hire top-rated Ph.D. and Master's writers only to provide students with professional case study help at affordable rates. Each customer will get a non-plagiarized paper with timely delivery. Just visit our website and fill in the order form with all paper details:

Related Posts:
Apple Inc Case Study Sample
Case Study – Zara International: Fashion at…
Case Study – Amazon: One E-Store to Rule Them All
Health Management: Business Case Study
Case Study on Zappos – How They Did It
Leave a Reply Cancel reply
Your email address will not be published. Required fields are marked *