Steps of Article Writing
Article Writing Format: Suppose you have some opinions regarding a topic and you want to tell people about it. How will you do so? You can tell the opinions to persons near you. But what if you want to tell not only those people but, say, the world? How will you do so? You will write those opinions, isn't it?
Many a time you have seen some writers or people write their problems and suggestions in some newspapers, magazines, and journals or in their blogs. They are writing their opinions and beliefs in the form of an article. In this section, we will get ourselves familiar with article writing and the article writing format.
An article is a piece of writing written for a large audience. The main motive behind writing an article is that it should be published in either newspapers or magazines or journals so as to make some difference to the world.
It may be the topics of interest of the writer or it may be related to some current issues. The topic can either be serious or not-so-serious; Same goes for its tone and language.
Browse more Topics under Article Writing
Definition, Essential Elements of Article Writing
Objectives of Article Writing
An article is written with the following objectives
It brings out the topics or the matter of interest in the limelight
The article provides information on the topics
It offers suggestions and pieces of advice
It influences the readers and urges them to think
The article discusses various stories, persons, locations, rising-issues, and technical developments
The Format of Article Writing
An article must be organized in a proper way so as to draw the attention of the readers. The basic outline for an article writing format is
Heading / Title
A line having the writer's name
Body (the main part of the article, 2 – 3 paragraphs)
Conclusion (Ending paragraph of the article with the opinion or recommendation, anticipation or an appeal)
Steps for Article Writing Format
Think of the topic you want to write the article about. Only after you've decided your topic you can go ahead and undertake the further steps in the process one by one:
Target Audience: Identify the concerning reading group
Purpose: Find the objective or aim of writing the article
Collect & Select: Gather as such information as possible. Also, identify the details that are most significant
Organize:  Arrange the information and the facts in a logical way
Once you've taken care of all the Above steps you move forward to the final step- Writing.
While writing an article, always use proper grammar , spelling , and proper punctuations
Use vocabulary skill
Keep the introduction of the topic catching, interesting, and short
Discuss the opinion and the matter in an organized and descriptive manner
Common Mistakes in the Article Writing Format
Now that you know the steps of article writing and the article writing format, the occurrence of mistakes becomes obvious. Some of the common mistakes are:
Not using facts or quotes or similar cases
The language should not be too formal
The article must be in easy language for better understanding
The title of the article must be catchy and clearly understandable
No use of paragraphs
Expressing personal views is fine but the author must never talk about himself/herself
Points to Keep in Mind for the Article Writing Format
The topics of the articles should be unique and relevant
The article has to get attention
It has to be interesting
It has to be easy to read
The reader is identified
Find the main goal of writing an article. The goal can be anything from providing information, entertainment, and advice or for comparing, etc.
The title must be eye-catching, clear, and interesting
The introduction or the starting paragraph must be highly attentive. Use your vocabulary skills or try to use some interrogative words for the start
Use clear statements and make assertions
Avoid repetition and over the top logic and reasons
Use the style of paragraph writing and write the contents uniquely and unambiguously
Avoid using the points which interest you only and not for the general public
Write a good and logical ending
Solved Example on Steps of Article Writing
Problem: Classify the following into Do's and Don'ts in article writing.
Write very lengthy articles
Add the writer's name
The title should be lengthy and clear
The heading of the article should be short, clear and informative
Only the introduction and the conclusion should be attractive and attention seeking
Target the audience
One can advise, suggest and give the solutions to a problem in any paragraph other than the starting one
The language and the style of writing should be according to the concerning readers
There must be only three paragraphs in an article – introduction, middle one, and conclusion
Use proper punctuations
Use any tense , person, voice, as many abbreviations , and self-made words while writing an article
Which class are you in?
Write smarter with our new features for professionals.
How to start writing an article: step-by-step guide.
Jacqueline Luberto
The ParagraphAI Team
Want to write an article but are unsure ofow to adequately convey a message to your intended audience? Getting started can be challenging, especially if you're still organizing your thoughts or deciding on an appropriate tone. If you find yourself struggling with how to start writing an article, following a few simple steps can streamline the process. With the right strategies on your side, you'll be creating well-written articles in no time.
Using an established strategy makes the business of article writing a smooth journey rather than a daunting task. However, if you want to make the steps for how to write a good article a breeze, then it's time to leverage AI. Exploring the endless opportunity that lies within a free AI writing tool like ParagraphAI can streamline the techniques behind what makes a good article, giving your readers the  information they need.
What is an Article?
What is article writing ? Article writing is a form of written communication aimed at engaging a wide audience through various media outlets. In the context of article writing, these media outlets encompass publishing entities such as newspapers, magazines, journals, and more.
Articles are written works intended for a wide audience to view, and traditionally are published in magazines, newspapers, or journals. Therefore they are typically shorter than other forms of writing, such as books or essays.
If you're contemplating how to write a great article, a key point to remember is that it can be about any topic, from current events to personal experiences. They are intended to inform, educate, or entertain the reader. As you gain proficiency in organizing your thoughts, understanding your audience, and building a coherent structure, you will inevitably learn how to write articles fast, a skill that improves over time.
What Should Be in an Article?
As with any medium designed to deliver any type of information, there should be coherent follow. Regarding articles, it can begin with how to start writing an article and then transition into a logical structure that introduces, explores, and delivers the main point of the article. You can achieve this by creating the following sections:
Title: Something that will make the reader want to learn more about the topic.
Introduction: Where you present the topic and summarize the main points of the article.
Body: The main argument, made up of supporting paragraphs.
Conclusion: Summarization of the argument and call to action.
By following this structure and these article writing tips, your articles will effectively communicate their arguments in a clear and concise manner to your audience.
How to Write an Article
Here is a quick list to get started on articles: 
Find a topic.
Find your target audience., perform research on your story to create trust., write an outline., get a rough draft together., create the subject matter., read and or share with friends for any errors..
Before proceeding, one should first consider the topic of the article and what its objective is. Is the article meant to be informative or entertaining? Perhaps you are making an argument to convince the reader of something. This would be a good starting point if you're wondering how to start writing an article.
With your topic in mind, also consider your audience. What might draw them in? If you were someone with less knowledge on this topic, what questions would you want this article to answer? This is where tips for writing an article can be really useful. Think about your writing from the perspective of potential readers. This process will help you communicate your ideas are clearly and make your content a good read.
Research will be a necessary step for most articles intending to inform or argue a certain topic, as supporting evidence allows you to write with more credibility. Drawing from your experience can also provide unique insights, as people might find value in your anecdotes. Seeking out statistics, quotes from interviews, and references from academic publications is an important step in creating a well-informed argument.
(Source: Wings )
You will also have to come up with a title for your article, which should be eye-catching while accurately reflecting the content of your writing. It can be helpful to brainstorm a few ideas and consider which one fits the main idea while being the most engaging to a potential reader looking to learn more about the topic.
When writing an introduction, you will want an interesting hook that draws the reader in and a brief overview of your article. This is where you can set the tone for your article and deliver the thesis statement that the following paragraphs will support.
The body is then made up of paragraphs that each will support the main point that was laid out in the introduction. This is where you will dig deeper into your arguments and answer any questions that you anticipate readers may have going into the article. The paragraphs should ideally be short and concise to retain the reader's interest.
For your conclusion, you should summarize the main point as a means of tying up all of the points made by the article. With an effective call to action to close out your argument, you will leave the audience reflecting on your writing.
How to Write an Article in ParagraphAI in Two Easy Steps
While developing techniques for how to write an article more efficiently, learning to make use of a free writing tool such as ParagraphAI is a worthwhile way to increase your productivity. If you're curious about how to write an article using AI, this is the perfect place to start. If you're looking to brainstorm ideas, structure your thoughts, or come up with words and phrases to use in your articles, ParagraphAI has you covered. This tool can provide help in a variety of ways. Here's how you can get started.
Step 1: Enter Your Topic
By supplying ParagraphAI with the topic of your article, it generates an introduction paragraph and two body paragraphs. This gives you a strong starting point with which you can work off of to write the rest of your article. However, the article produced is unquestionably incomplete as it lacks a conclusion—and in the case of this Macbeth article, body paragraphs exploring the other two themes mentioned in the introduction need to be addressed. This is a good thing to remember and understand to utilize the tool effectively. Luckily, this can be remedied.
Step 2: Prompt Using Specifics
For any paragraphs left that you may need to complete your article, you can enter the topic of that paragraph specifically and plug that result into your article to fill in the gaps. 
In the case of a body paragraph, you would enter one of the supporting ideas that help to make up your overall point, while with a conclusion paragraph, you would enter the thesis from the introduction in order to summarize the whole article. With everything assembled, you have a complete article to revise as needed!
With the right understanding of how to write an article and the importance of one's structure, style="color: #EC693F"ParagraphAI can help you create articles more efficiently than ever before. 
Once you've decided on your topic, you can start your article off strong with a click of a button and similarly create the rest of your paragraphs as you go along.
So if you've got an article to write, consider getting some assistance from ParagraphAI's free AI writing tool. You may be surprised at how quickly you'll be able to organize and present your thoughts.
Harness the limitless potential of AI
Meet ParagraphAI – your AI ally for writing that's fast, effortless, and crystal clear, ensuring each of your messages lands just right.
Your writing, at its best.
Download ParagraphAI's FREE AI writer and see how it takes your writing to the next level.
RELATED POSTS
The Top 10 Places The World's First GPT-3 System Keyboard Can Help You
The best places to use the world's first GPT-powered AI writing system keyboard.
How to Write a Resume
It may seem difficult at first—perhaps you're getting caught up in what vocabulary to use, or maybe you're having trouble organizing your thoughts.
Write a Translation
An ai writer for students, ceos, and everyone in between, meet your ai writing assistant.
write paragraphs
write emails
write lists
write articles
write translations
write blog posts
write an outline
write ad copy
write product descriptions
write technical manuals
write song lyrics & poetry
write reports
write newsletters
write a story
write social media posts, tweets, and hashtags
write corporate communications
write seo-friendly content
write press releases​
write messages
write presentations, speeches, and scripts
write a cover letter
write news reports
write website content
write sales proposals
write real estate listings
write a resume
write an essay
Writing, grammar, and communication tips for your inbox.
Home » How to Start Writing an Article: Step-by-Step Guide
ParagraphAI builds AI writing software with love. Our AI writing app and keyboard is built   by a team of expert engineers, designers, thought-leaders and students from Meta, MIT, OpenAI and beyond.
Quick Links
Support Plans Tutorials Affiliates Ethics Book a Demo
Team Privacy Policy Terms of Service Chrome Privacy Corporate Information  Sitemap
Get it Free
ParagraphAI is the #1 AI Writing Assistant App and Keyboard for iOS, Android and Chrome.
Copyright © 2023 ParagraphAI Inc., All rights reserved. The world's first GPT powered AI writing app & keyboard. 
PRO Courses Guides New Tech Help Pro Expert Videos About wikiHow Pro Upgrade Sign In
EDIT Edit this Article
EXPLORE Tech Help Pro About Us Random Article Quizzes Request a New Article Community Dashboard This Or That Game Popular Categories Arts and Entertainment Artwork Books Movies Computers and Electronics Computers Phone Skills Technology Hacks Health Men's Health Mental Health Women's Health Relationships Dating Love Relationship Issues Hobbies and Crafts Crafts Drawing Games Education & Communication Communication Skills Personal Development Studying Personal Care and Style Fashion Hair Care Personal Hygiene Youth Personal Care School Stuff Dating All Categories Arts and Entertainment Finance and Business Home and Garden Relationship Quizzes Cars & Other Vehicles Food and Entertaining Personal Care and Style Sports and Fitness Computers and Electronics Health Pets and Animals Travel Education & Communication Hobbies and Crafts Philosophy and Religion Work World Family Life Holidays and Traditions Relationships Youth
Browse Articles
Learn Something New
Quizzes Hot
This Or That Game New
Train Your Brain
Explore More
Support wikiHow
About wikiHow
Log in / Sign up
Education and Communications
Article Writing
How to Write Articles
Last Updated: June 13, 2023 Fact Checked
This article was co-authored by Janet Peischel . Janet Peischel is a Writer and Digital Media Expert and the Owner of Top of Mind Marketing. With more than 15 years of consulting experience, she develops content strategies and builds online brands for her clients. Prior to consulting, Janet spent over 15 years in the marketing industry, in positions such as the Vice President of Marketing Communications for the Bank of America. Janet holds a BA and MA from the University of Washington. This article has been fact-checked, ensuring the accuracy of any cited facts and confirming the authority of its sources. This article has been viewed 3,266,106 times.
There are a multitude of different types of articles, including news stories, features, profiles, instructional articles, and so on. While each has specific qualities that are unique to its type, all articles share some common characteristics. From forming and researching your idea to writing and editing your work, writing articles can give you a chance to share compelling and important information with readers.
Forming Your Idea
News: This type of article presents facts about something that happened recently or that will happen in the near future. It usually covers the 5 Ws and H: who, what, where, when, why and how.
Feature: This type of article presents information in a more creative, descriptive way than a straight news article. It can be an article about a person, a phenomenon, a place, or other subject.
Editorial: This article presents a writer's opinions on a topic or debate. It is intended to persuade the reader to think a certain way about a topic. [1] X Research source
How-to: This article gives clear instructions and information about how to accomplish some task.
Profile: This article presents information about a person, using information that the writer typically gathers through interviews and background research.
What interests you about this topic?
What is a point that people usually overlook?
What do you want people to know about this topic?
For example, if you want to write about organic farming, you might say to yourself, "I think it's important to know what organic labeling means on food packages. It can be confusing to know what it all means."
Your goal is to convey enough passion that your readers think the issue in your article is worth caring about.
Enter some keywords into an online search engine. This can lead you to sources that write about your topic. These sources can also give you an idea of different approaches to the topic.
Read as much as you can on the topic. Visit your local library. Consult books, magazine articles, published interviews, and online features as well as news sources, blogs, and databases for information. A good place to start looking for data not apparent on the Internet is the Gale Directory of Databases, which exists in both book format (available in libraries) or online .
For example, for the organic food topic, you might focus on one grocery shopper who doesn't understand organic food labeling. Use that opening anecdote to lead into your main argument, known as a "nut graph," which summarizes your unique idea or perspective.
For example, if you are writing about how one person learns how to read organic labels, your overall argument might be that the public needs to be aware that many companies misuse organic labeling. This leads to dishonest practices in product advertising. Another topic might be: it's important to know who owns your local media outlets. If corporate media organizations own your local newspaper, you may get very little media coverage of your area and not know much about your community.
Write your argument in one sentence. Post it near your computer or writing area. This will help you stay focused as you start working on your article.
Researching Your Idea
Primary sources can include a transcript from a legislative hearing, lawsuit filing, county property indexes with folio numbers, discharge certificates from the military, and photos. Other primary sources could include government written records in the National Archives or special collections sections of your local or university library, insurance policies, corporate financial reports, or personal background reports.
Secondary sources comprise published databases, books, abstracts, articles in English and other languages, bibliographies, dissertations, and reference books.
You can find information on the internet or in a library. You can also conduct interviews, watch documentaries, or consult other sources.
You can make a longer list of evidence and examples. As you gather more evidence, you will be able to prioritize which ones are the strongest examples.
Don't assume that one source is completely accurate. You'll need several unrelated sources to get the full picture.
Choose a citation style sooner rather than later, so you can compile citation information in the correct format. MLA, APA, and Chicago are some of the most common citation styles.
Don't copy any text directly from another source. Paraphrase this text instead, and include a citation .
Outlining Your Idea
For example, if you are writing an article for a specialized academic audience, your tone, and approach will be vastly different from if you're writing an article for a popular magazine.
It's helpful to start with the five-paragraph essay outline. [4] X Research source This outline devotes one paragraph to an introduction, three paragraphs for supporting evidence, and one paragraph for a conclusion. As you start plugging in information into your outline, you may find that this structure doesn't suit your article so well.
You might also find that this structure doesn't suit certain types of articles. For example, if you're doing a profile of a person, your article may follow a different format.
Make sure to fully attribute your quote and use quotation marks around anything that you didn't write yourself. For example, you might write: A spokesperson for the dairy brand Milktoast says, "Our milk is labeled organic because our cows are only fed organic grass."
Don't overdo the quotes. Be selective about the quotes you do use. If you use too many quotes, your reader might think you're using them as filler instead of coming up with your material.
Writing Your Article
Telling an anecdote.
Using a quote from an interview subject.
Starting with a statistic.
Starting with straight facts of the story.
Be flexible, however. Sometimes when you write, the flow makes sense in a way that is different from your outline. Be ready to change the direction of your piece if it seems to read better that way.
For example, you might write about the grocery shopper having trouble with organic food labels: "Charlie concentrated on jars of peanut butter on the shelf. The words 'organic' and 'natural' seemed to jump out at him. Every jar said something different. He felt they were shouting at him: 'Choose me!' 'Buy me!' The words started swimming in front of his eyes. He left the aisle without buying anything."
For example, use words or phrases such as "however…," "another important point is…," or "it must be remembered that…"
For example, a newspaper article will need to offer information in a narrative, chronological format. It should be written with accessible and straightforward language. An academic article will be written with more formal language. A how-to article might be written in more informal language.
When writing your article, use a strong "anchoring" sentence at the beginning of each paragraph to move your reader forward. Moreover, vary the length of your sentences, both short and long. If you find all your sentences are about the same word length, chances are your reader will be 'lulled" into a standard rhythm and fall asleep. Sentences which are consistently choppy and short may give your reader the impression you are writing advertising copy instead of a well-thought-out article.
If you started with an anecdote or statistic in your introduction, think about reconnecting to this point in your conclusion.
Conclusions are often strongest when they use a last, brief, concrete example that leads the reader to new insights. Conclusions should be 'forward-thinking' -- point the reader in a direction that keeps his or her "thirst" for knowledge going strong.
For example, you could include photographs, charts, or infographics to illustrate some of your points.
You could also highlight or develop a major point more with a sidebar-type box. This is an extra bit of writing that delves more deeply into one aspect of the subject. For example, if you're writing about your city's film festival, you might include a sidebar write-up that highlights one of the films. These types of write-ups are usually short (50-75 words, depending on the publication outlet).
Remember, these materials are supplemental. This means that your article should stand on its own. Your writing needs to be understandable, clear and focused without the help of charts, photographs or other graphics.
Finalizing Your Work
Look closely at the central argument or point you're trying to make. Does everything in your article serve this central argument? Do you have a unrelated paragraph? If so, this paragraph should be eliminated or reframed so that it supports the main argument.
Eliminate any contradictory information in the article or address the contradictions, showing how the contradictory information is relevant to readers.
Rewrite sections or the entire thing as necessary. Revisions like this are common for all types of articles, so don't feel like you've failed or are incompetent.
It's helpful to print out a hard copy of your article. Go through it with a pen or pencil to catch mistakes. Then go back and correct these mistakes on the computer.
It is common to be able to identify your mistakes in grammar or writing while reading aloud as well; this could cut down on the feedback that you may receive from someone else.
This person may also catch errors and inconsistencies that you have overlooked.
If you want to convey slightly more information, write a sub-headline. This is a secondary sentence that builds on the headline.
Article Outline Template
Expert Q&A
Make sure to give yourself plenty of time to write the article. If you don't, you'll be rushing at the last minute to create something that isn't representative of what you can truly do. Thanks Helpful 2 Not Helpful 0
To find out more about using primary research tools and databases, consult the Investigative Reporters and Editors website or get a copy of The Investigative Reporter's Handbook: A Guide to Documents, Databases and Techniques, Fifth Edition. Authors: Brant Houston and Investigative Reporters and Editors Inc. (New York: Bedford/St. Martin's 2009). Thanks Helpful 1 Not Helpful 0
Determine whether you actually have an interest in writing. Try writing 2 paragraphs with as much creativity as possible. Thanks Helpful 2 Not Helpful 0
When writing for a newspaper or magazine, do not do so free. Ask what the freelance fee is beforehand. Your pay will usually be calculated on a per-word basis or per-article basis. Your work is valuable. Writing for free makes making a living more difficult for those who depend on freelance fees to pay the bills. If you're just starting out, volunteering to do some articles for smaller community papers, student publications and trade magazines is a great way to build your portfolio. Thanks Helpful 3 Not Helpful 0
You Might Also Like
↑ http://writing2.richmond.edu/writing/wweb/journalism/types.html
↑ Janet Peischel. Digital Media Expert. Expert Interview. 30 March 2021.
↑ https://grammar.yourdictionary.com/writing/creating-a-5-paragraph-essay-outline.html
↑ https://www.masterclass.com/articles/why-is-context-important-in-writing#quiz-0
↑ http://www.entrepreneur.com/article/166662
About This Article
To write an article, use both primary and secondary sources to gather information about your topic. Primary sources include photos, government records, and personal interviews, while secondary sources include books, abstracts, scholarly journals, other articles, and reference books. When you're writing, use facts, quotes, and statistics from your sources to support your point, and explain your topic as if the reader has never heard of it before. To learn the different types of articles, including news, features, and editorials, read on! Did this summary help you? Yes No
Reader Success Stories
Aamir Mustafa
Jun 17, 2016
Did this article help you?
Anthony Oxley
Aug 20, 2022
Hannah Duff
Nov 20, 2017
Sep 30, 2019
Riddhi Shome
Jun 6, 2016
Featured Articles
Trending Articles
Watch Articles
Terms of Use
Privacy Policy
Do Not Sell or Share My Info
Not Selling Info
Don't miss out! Sign up for
wikiHow's newsletter
Definition of 'write up'
Write up in british english, write-up in british english.
write up in American English
Write-up in american english, write-up in accounting, examples of 'write up' in a sentence write up, trends of write up.
View usage for: All Years Last 10 years Last 50 years Last 100 years Last 300 years
Browse alphabetically write up
write prose
write the book
write the book on
write verse
write-protect
write-protect notch
All ENGLISH words that begin with 'W'
Quick word challenge
Quiz Review
Score: 0 / 5
Wordle Helper
Scrabble Tools
Talk to our experts
1800-120-456-456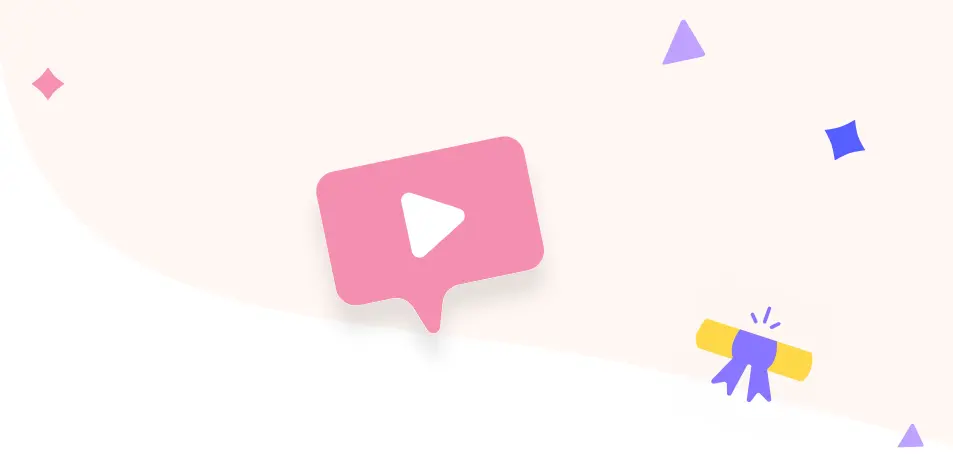 Definition of Article Writing
An article writing is a kind of writing that is written to reach a massive audience with the help of the press. In the case of article writing, the press refers to publishing houses of newspapers, magazines, journals, etc. Writing a newspaper article, or writing a magazine article is not easy. It requires a lot of research and writing skills. It is written in such a way that it can inform the masses about a certain topic. The main aim of the writer here is to bring some difference in the world by changing the views of the people through article writing.
Types of Article Writing
There are various types of article writings. These are writing a newspaper article, writing a magazine article, SEO article writing, online article writing, freelance article writing, and many more.
There are divisions among these articles also. Some of the articles, like online article writing, freelance article writing, can be descriptive, or narrative that depends upon the writer and the client for whom the writer works. There are a few types of article writing that most people know about. It includes narrative and descriptive types but there are many more types other than these two. These are persuasive article writing and expository article writing.
(The image will be Uploaded Soon)
The most important among the types of article writings is SEO article writing. It has gained huge demand for this new generation. SEO article writing is nothing but the search engine optimization of the article that is written. The question that may arise here is how can one ensure that one's article has achieved its goal.
To answer this question, one will have to do some research on the internet. There are several ways in which one can use most of the search engine optimization techniques. First, among them is to use keywords. Keywords refer to important words of the article that could be used several times in a paragraph or in the article to highlight the importance of the word. By doing this, the reader will be able to see the particular article among the first few results, when he searches for that category of articles in the search engines.
There are also many other options that are discussed below.
One must be consistent with using the keywords. The keywords must relate to the topic of the article; if it is not relevant to the topic, the keyword will not be considered to be effective.
While writing a news article, or any other article for that matter, one must ensure that there are no grammatical errors.
The authenticity of the article must be checked before it is uploaded on an online platform.
These are the minimum things that should be considered before one can improve one's article writing skills. Though, in the case of writing a news article, the content of the article is of utmost importance. One should keep the content original and present it creatively.
On the internet, there are many article-writing examples available. It helps the writer who is writing an article for the first time, to understand the concept better. There is also an article writing example given below. Readers can refer to that example as well for a better understanding of the format of article writing.
Tips for Article Writing
Let us get to understand some of the points that you shall remember while attempting a topic of the writing section.
Understand your topic
For any given topic, you shall first be able to understand it clearly. You should be able to draw related inferences for everything that comes to your mind. Usually, in this step, your brain is flooded with a lot of thoughts and your job is to be able to identify and filter them based on your requirements. Attempting such questions without planning is never a good idea because your content will not be organised unless you organise the flow of the content. Hence, the best way before getting started with such questions is to make sure that you have a clearer picture of what the question is asking you and this way, you will be able to deliver captivating content.
Prepare an outline
Before starting the writing part, one should arrange the pointers in the correct sequence. It should be a logical sequence keeping in mind the objectives. Cross-checking each point whether it is relevant and needed to complete the content is again another point to be considered. Preparation of an outline is important as well as useful as it helps us know what to do next and how much is left. You should be careful while preparing an outline as it should contain all the topics and that too in the correct sequence.
Review and make relevant changes
Revisiting all the points by reading them again is one of the important tasks for a well-written part. While revisiting you might come across some of the content which is not required, so one should leave the unnecessary points which are making the content lengthy without adding quality and relevance to the content. Then, logically rearrange the points so that the important points come first in the sequence and others follow.
Write it
Now after keeping all the above-mentioned things in mind, start writing. With a strong and relevant introduction one should start, followed by the correct sequence of the points adding a necessary explanation. To the point information without unnecessary elaboration always adds perfection to content.
Edit and proofread
Last but not the least, an important aspect to be considered is proofreading. Before the final submission of content, you should go through the complete content once more. Again edit the unnecessary ones and complete them. After completing the entire process your content is ready.
Other important tips that can be used to produce a good piece of writing content are mentioned below. Students shall consider referring to them whenever they plan to conquer questions of such kinds.
Keep the list of your ideas handy as it will help you to organize your content accurately.
Make sure that you are sitting in a distraction-free environment so that your mind is able to focus and concentrate better.
One of the most important attributes of a good writer is being able to research well. When you research, you get to read more and this way there are a lot of new ideas that come to your mind.
Ensure that your content is simple. It means that you should avoid too fancy words because otherwise, your content would lose the relatability factor.
You shall also focus on making your content presentable. Adding bullet points or writing in small paragraphs might be a beneficial tip.
Adding keywords to your content is a game-changer. When you optimize your content, its value increases subsequently.
Lastly, be precise and let your content be captivating enough for the reader.
Solved Examples
1. What is the Format of Article Writing?
Ans: The format of article writing is very easy and simple. One has to follow a few instructions to understand the format of the article writing.
Write a brief introduction in a paragraph.
Write a body of two to three paragraphs, including all the main content and points of the topic in these paragraphs.
Write a short conclusion of the article.
There is a picture attached below to give the readers a better view of the format of the article writing.
(ImagewillbeUploadedSoon)
Did You Know?
Articles almost connect their readers with the content within a very short time. It is like a direct conversation with the reader.
The main aspect of article writing that attracts its readers is the content. The content must be interesting, else no one will read it.
The article must be simple and to the point. It must not be too complicated. If it is complicated, the readers will lose interest.
FAQs on Article Writing
1.How do I write an article with minimum mistakes and keep it to the point?
To write an article, one must keep in mind the following rules. This will ensure that the writer is making the least number of mistakes and will enable the writer to build self-confidence in the writing field.
The article should always be compact. It should include all the important aspects of the topic but still, be short and interesting.
It should include bullets, pointers, etc. to make it look interesting.
The article should have a minimum amount of grammatical errors, but the writer should not use too difficult words to convey the thoughts.
If one keeps the above points in mind while writing an article, it will not be a difficult task to achieve.
2.How to write an article by following three steps?
Many websites offer different steps to write an article. The steps mentioned below are the best in which one can write an article within a short time.
Step 1: Topic selection- An interesting topic should be selected so that the audience finds it attractive and reads the article.
Step 2: Research about your topic- After deciding on the topic, thorough research should be conducted on the same.
Step 3: Writing the article- Once done with both the above steps, it is time to turn the thoughts into words. One must write the article down, by following the format of the article writing.
How To Write An Article? An Easy Step By Step Guide (2024)
Did you know, as per worldometers.info, the number of newspapers circulated on the day i write this article is 326, 900, 999 (and counting), and the number of blog posts written are 4,941,999 (and counting) those are huge numbers. with those stats, it is impossible to imagine the number of articles written per day. how to write an article how can you stand out when there are so many article writers do newbies stand a chance these are just some questions i would love to answer through this article..
Also, I am excited to share some really cool free tools that make writing fun and easy.
How to write an article? It's easy, really. Just be yourself. The cardinal rule is " TO WRITE ." All else comes next. Yes, the trouble starting is real. Even Stephen King admits to the scariest moment being just before you start. But once you overcome that hurdle, the rest of the track is easy.
In an era of infobesity (yes, that is the new word for information overload), where a simple Google search of "how to write an article?" also yields 2,18,00,00,000 results in just about 0.51 seconds, how will you assimilate all the information out there?
The information undoubtedly exceeds our human processing capacity. While we are at it, do you know about IFS?
When too much information becomes noise, it leads to Information Fatigue Syndrome. The fog created by so much information literally impacts, interferes, and hampers with decision-making ability. Not to forget the stress that accompanies the indecisiveness.
Adding to the situation is the fact that the human attention span is a mere eight seconds owing to technology. But if you are still reading this article, congratulations! Your attention span is not compromised.
Learn the fundamental principles of writing with this free Content Writing E-Book!

Article Writing FAQs :
We fear that which is unknown to us. But once we know about it, the topic is not so intimidating, at least almost always. Any issue of which we do not know comes with a host of doubts and questions.
Similarly, how to write an article also comes with a host of questions for a newbie. Is it difficult? Am I suited for article writing? Do I need special qualifications to do article writing?
I believe answering the frequently asked questions will help clear a lot of the doubts and apprehensions that you might have.
So stay with me till then end while I attempt to give you all the information on how to write an article in the best possible and most straightforward manner.
In this comprehensive guide, you will find answers to:
What is article writing?
How to write an article.
Golden rules to article writing
Article writing formats
Different writing styles
Writing skills and habits that go into making you a good article writer
Awesome tools that can be your writing companions.
If you aspire to become a writer, check out the details of the bestselling Content Writing Course .
Other courses to consider from IIM SKILLS
Technical Writing Course
Digital Marketing Course
First things first, what is an article? Any written piece of information published in print or on the digital/electronic medium is an article. The purpose could be anything, from news, research papers, analysis, academics, blogs, scientific journal s, marketing articles, etc.
Generally speaking, an article is for a broader audience, and the motive is to make a positive difference. The topics are various. It uses words to express an idea or present facts and solutions for mass consumption.
Today, it is a lot easier to publish articles online. The digital medium is very powerful and easily accessible with good outreach. Anyone can write and post an article online. But remember, only the useful articles see sunny days while the mediocre ones are relegated to the background with hardly any views and read.
The thing that differentiates good articles from the average or bad is good content. An article with good content provides value to people and can influence or change their perception. The keyword here is "providing value."
Heard about digital marketing? Read through my article on how digital marketing is redefining business success.
The topic of how to write an article also has information overload but worry not. I am here to simplify the process and separate the wheat from the chaff.
All writers start as readers, and this is true of every single writer out there. If it calms your nerves and eases you any, "Every writer I know has trouble writing." Well, it's not me who says so, but Joseph Heller (American author) who did. Couldn't agree more, right?
But hey, there are ways to make the process easy and stress-free. Though ultimately, it is personalized, there are broad ways to go about it, such that writing is fun and not a task.
Of course, your very purpose in reading through this article is to become an article writer. So yes, this article can be your ultimate guide with detailed tips on article writing.
Golden Rules to Article Writing, our Pro Tips:
Rule #1:  select your topic/niche.
Are you a generalist or a specialist? The generalists can write on any topic. They can write about food, travel, pets, etc. With the same finesse, they can even write on marketing, finance, and educational articles.
Specialists, as the name suggests, pick an area of expertise and specialize only in writing about that niche or topic. You will most often come across specialists in the field of finance, academics, and technical writing, as these areas require more in-depth knowledge.
They say the riches are in the niches. To understand this better, let me take an example of the doctor fraternity. How about we consider the generalists as general practitioners or general physicians and the specialists as specialist MDs? Makes sense now?
To choose a niche, you need to start with what you are good at. Each one of us is better at that one thing than others; that could be your niche. It could be something you are passionate about. If you identify opportunities and gaps in the market for your area of expertise, you are good to go.
This is not to say the generalists have no place in article writing. No one is born knowledgeable. Learning is an endless and ceaseless process. One can always learn and earn. Nothing is impossible, and even the word impossible says, I'm possible!
Rule #2:  Create a User Persona to address your target audience's needs.
Okay, you have your topic ready and also know that good content and providing value are essential. But how do you know what is of value? Simple again.
Before you write, create what we know as the "user persona." Say, for example, you want to write about gardening tips. You have excellent knowledge, and now you want to share it in the form of an article.
Your user persona is someone who loves gardening and wants to learn more about it. Yet, it is someone who is not a professional in gardening. They do not have the time to skim through detailed technicalities but will definitely appreciate simple, practical tips and tricks.
Another example, say you are great at finance, understand the nuances of the share market and mutual funds and all the important financial stuff that helps make wise investments. You have friends who are not as blessed to understand the nuances of the finance industry. All you have to do is write in simple words; the tips and tricks for wise investments.
You can easily spot your user persona, and when you think of the user persona as your friend, you will have all the information that you know the friend needs and has no access to. Compile all the useful information in simple language, easy for a non-commerce person to understand, and you are good to go. You will have an article that is super relevant and super useful.
Once you have your user persona in place, the rest will fall in place. Producing excellent and valuable articles is that much easier once you know your target audience.
Rule #3: Research, Read, Watch, and Take Notes (most crucial and essential rule)
You have the topic; you have the user persona. Now what? Next is research. I cannot stress enough the importance of research. It is the most significant aspect of article writing and lays the foundation for your article.
With a defined user persona/target audience, it is easy to learn their likes and dislikes, their challenges, the problems they face, etc. Write to provide solutions to their questions, and voila! Your content is highly valuable.
In the opinion of American Journalist, Burton Rascoe, " A writer is working when he's staring out of the window ."
True that. Once a writer, something is going on inside your head, even when you appear to be doing nothing.
Well, not all inspiration comes from staring out your window, though. Today, we have a whole lot of information to inspire ideas. For your inspiration, you could read through popular blogs, websites, or even watch videos
In reading and researching well, you can structure out your content and form a skeleton of sorts. Researching will give you all the vital information about an issue, its challenges, and possible solutions.
The more you read and research, the better insights you have on the information you want to provide.
As you keep researching, your brain goes into an autopilot mode and enables you to jot down points for your article quickly. Brainstorm on all the information you have collected. Now organize all your data in a logical outline.
Rule #4:  WRITING, THE CREATIVE CRAFT
The next and most significant step is to: START WRITING.
Once you through with the warm-up, you are now ready for the main exercise of writing itself.
There are article writers who need more guidance on how to write an article than a newbie. That is because, some articles though very well-crafted, are so difficult to understand that either you have to be highly literate to make sense of it or sit with a dictionary.
If people don't understand what you write, all your writing loses meaning. Be like the coaching classes (by the way, they earn maximum bucks right now). Keep it simple; easy to read. Break down the concepts into bite-sized, easily digestible nuggets.
Every writer has a unique voice. You will have yours too. Though most of us have authors or writers whom we admire and seek inspiration from, it is imperative to retain our uniqueness. Convey your perspective of things. Your unique style is a reflection of your inherent personality. When you are another, you lose your individuality and, in the bargain, lose your unique writing voice.
Finally, write about actionable content. Validate your writing with facts and statistics. Link the facts to resources to let your audience know; you know what you are writing about. Linking valuable information to the resources is a way to back up your claim.
Make your writing enjoyable. Tell a story. Talk about trivia, or did you know facts that make for exciting tidbits and keep the audience engaged.
Have clarity in writing and your article structure. You can also include anecdotes or incidents as a form of storytelling. Despite our age, we all have a childlike fascination for stories and are ever willing to listen to a good story.
Rule #5:  Read, edit, check your grammar, and proofread again:
Once you are through with the writing aspect, come the editing, grammar, and proofreading parts.
Firstly, fix the grammar and sentence structure. Next on, be absolutely ruthless with editing. Make your article crisp with all the relevant points. Cut out the fluff. Shorter sentences and short paragraphs are the way to go.
Rephrase any complex sentences. There is nothing better than having another pair of eyes read through your article and give you critical feedback. Since this option is not viable in the long term, you should hone your editing skills and be self-reliant.
Avoid repetition. Stay focused on the subject and the solution you wish to offer. Be mindful of the logical flow of information. If it works for you, make a pre-submission checklist.
When you are writing for the digital medium, there are several things you need to consider. Primarily, you have to optimize your article for the SEO or search engine optimization point of view. There are keywords and focus phrases you have to consider. Similarly, different mediums necessitate different requirements. Make sure your article is in total compliance.
Rule #6: Publish
Articles for publications have some guidelines. Follow them implicitly, whether it is the layout, font, font size, or any other aspect. Finally, when the outcome of your article looks satisfactory, pat yourself on the back. Go ahead and publish it or hand it over for publishing.
No article can be perfect. In fact, perfectionism is a myth. So don't obsess over details. Writing, like most art, gets better with practice.
You will learn more as you write more. Gradually but certainly, you will see a positive difference in your work over a period of time.
The above were some bite-sized tips and rules on how to write an article. Chew on them and assimilate them for efficient and productive article writing.
Basic Article Writing Format:
Now that we have the golden rules in place let us explore the basic format of article writing. Different forms of article writing necessitate different formats, but there is a basic structure of importance.
Succinctly put, the components or article writing framework includes:
Heading/Title/Headline : How to write an article headline?
The heading or title is the most crucial part of an article. It decides in a fraction of seconds whether your article is worthy of reading or not. Even a great article with a drab title will go unnoticed and unread.
The main heading and the subheadings help organize the contents and allow the reader to skim through the article to find out how relevant it is for them.
Some things to keep in mind with headings are to keep them concise and use them to enhance, not replace information in your article. Also, never overdo the titles as not all paragraphs require one.
Main headings are typically short, whereas the subheadings can be a little longer.
Intro : How to write an article introduction?
Writing intriguing introductions sure is an art that not everyone is blessed with, but again, you can be observant and cultivate it. If the heading captivates your reader to glance at your article, it is the introduction that persuades them to give you writing a read-through.
If the introduction is not convincing enough, does not grab the reader's attention, you will lose the audience.
Smart writers write engaging introductions such that it piques the reader's curiosity, and he/she wants to read further.
Some great ways to writing introductions that matter is to ask the readers a question, tell a story, use some interesting quotes or statistics and facts, or simply be descriptive and ask the reader to imagine.
The inroduction does not stop with a brilliant first line. Speak of something unique and exciting to keep the reader with you. And finally, introduce the content and importance of your article.
Body : How to write an article text/body?
Now that you managed the herculean task of attracting the audience's interest with your headline, keeping them curious through the introduction, it is time to have them hooked with the body of text as well.
Your article headline and intro have done their work. But your article body has nothing important to convey, does not share the message you intend to, and does not focus on the key topic; then, your reader will just shut your article or flip over to the next article with a catchy headline.
Even though the body of the article is the longest portion and consists of all the essential points you wish to convey, a structured presentation helps.
A logical flow of ideas, well-researched content, using sub-headings, writing smaller paragraphs, not straying away from the main point, and even using bullet points where required, all go a long way visually and from the readability perspective.
Conclusion : How to write an article conclusion?
When you exercise, a cool-down is as essential as a warm-up. Similarly, a proper conclusion is as vital to a good article as is its introduction.
An appealing conclusion either summarizes the article or explains the significance of the article.
Reiterate the main points, summarize succinctly, focusing on the main point, and wrap it up. In many instances, you can talk about the benefits of the topic, or circle back to your opening lines, or end it with a quote.
Suggesting further reads or motivating readers to take action are also great ways to a great conclusion.
Moving on to our next FAQ, are the article writing types.
Article Writing Types
Moving on, there is a multitude of article types. Each comes with a different set of rules to write. Overall, the golden rules and format apply to any form of article writing.
The skeleton of topic selection, research, write, edit, and publish are common to any form of article writing. There are, however, subtle other nuances that you need to adhere to when writing for different mediums. Writing on each medium is a vast topic in itself, but I can surely give you a gist of what it looks like.
Let me walk you through the different article writing types:
How to write an article for a newspaper/news? News, whether on the digital medium or the newspaper, requires you to be up-to-date with current affairs. These articles are either of recent events or something that is going to happen shortly. Essentially, every news article has details of the five Ws and the H; who, what, where, why, when, and how.
Most news articles are crisp, include all details, create an impact, and involve emotional elements to humanize the story and help readers/listeners relate to it.
Often it necessitates an interaction with first-hand witnesses or people with expert opinions that adds to the credibility of the information. Remember, though, that news articles carry immense social responsibility of presenting nothing but accurate information. So research well before you present the masses with the facts.
A news article format consists of a headline, byline (name and position of the writer), lead/lede (includes all the Ws and H), body, and conclusion.
How to write an article for a feature story? A feature is more creative and descriptive than a news article, and a longer piece at that. Feature articles find a place in newspapers, magazines, and even online. It is all about covering one issue in greater depth and usually has an angle/focus to it. Maybe it is a recent trending story but from a different angle/perspective.
Now, feature articles could be something that:
Involves humans, not things
Interviews with eminent people
Informational features which may be of historical, practical, or even social interest
Featurettes or mini-features.
Furthermore, a feature need not be a current or recent issue/event, is like an anecdote, and contains various angles and sources.
The feature article format follows pretty standard guidelines and includes The headline, the deck (subhead, a second chance to entice your readers), the introduction, the body, and the conclusion.
Editorial :
How to write an article for an editorial? An editorial is more a writer's/individual's opinion on an event, current topic, or social issue. It influences the readers to think from the writer's perspective. An editorial advocates for a cause with the audience and raises awareness.
The goal of an editorial is persuasion. Most often than not, editorials are about controversial topics with very different viewpoints and create a discussion of sorts.
The editorials can be interpretive (information on an event or issue), critical (causes of a problem with solution), persuasive (influencing the masses encouraging them to take action), praising (appreciation of a person or organization).
The standard outline of an editorial will have an introduction, an argument, evidence, counterargument, refutation, and a conclusion.
How to write an article for a profile? This form of article writing includes all information on a person. You can compare it to a portrait of a person, a written portrait at that. It is a non-fiction narrative. The profile story revolves and includes facts discovered through research and previous interviews of the subject.
Profile stories are highly informative about a single subject and blend stories, photographs, and quotes. It involves very very thorough research on the subject.
Some pro tips for writing profile stories are:
Read other profile stories and get the hang of the tone and format
Prep up, do your research and do it well
Create an outline as with all forms of writing
Interview the subject and even collect all old interviews for references.
Observation is crucial; translate all you observe into words
Starting with a robust lede capture's the reader's attention
Incorporate direct quotes; it adds value and helps you showcase your subject's point of view
Good profile stories are just that, stories
Reveal something new and interesting that the readers are not aware of and finally show, don't tell.
A great profile article format includes a compelling introduction, facts and bibliographic information, quotations, visuals, and observation or quote about the person as a conclusion.
Now, people, this is self-explanatory, or is it what I am currently doing? Well, coming to the how-to articles, these are articles that give clear instructions on how to accomplish a task. The thing about how-to articles is that they are always solution-oriented articles.
How-to articles are an excellent way to share your expertise with people. Depending on the topic, the how-to articles can have varying tones, serious, funny, specific, or casual. There are no set rules for that.
A good how-to article helps the target audience solve a problem or accomplish a task. So first and foremost, identify the problem or task and then set about providing a solution for it. The do-it-yourself or DIYs fall under the category of how-to articles.
One important thing to keep in mind with the how-to articles is to keep your information easily understandable. You should have the ability to break up the intricate pieces of information into more manageable bits. It requires an in-depth understanding of the topic to be able to do so.
The article format for how-to articles is almost standard and includes the headline, dividing the body into step-by-step or smaller points, and conclude.
So, these were the types of article writing and article writing formats. Now, if you intend to become an article writer, there is another aspect to be aware of; the article writing styles. No doubt, each writer has their individual, distinct style. But there are some standard writing styles that you should know. Let's move onto that now.
Writing Styles
How to write an article is a HUGE subject, and since it is not possible to cover all information in one article, I am attempting to cater to the frequently asked questions about how to write an article.
Amongst the various FAQs is a question about writing styles. Did you know there are four main types of writing styles?
From novels to textbooks, billboards to poetry, to scholarly journals, all writing essentially falls under one of the four styles, which are expository, descriptive, narrative, and persuasive.
As an article writer, you should know when to use which style of writing to better connect with your audience.
Expository :
If you look up the meaning of expository, it is "an intention to explain or describe something." Defining a particular subject to the readers is one of the most common styles of writing. It is a descriptive process, with information organized sequentially and logically for better understanding.
Where would you find such a writing style?
Textbooks, cookbooks, how-to articles, business writing, technical writing, scientific writing, self-help articles, manuals, etc., all fall under the category of expository writing style.
The main goal here is to explain and inform readers. This style of writing is long on facts and never includes storytelling. It contains facts, citations, charts, links, and other such data to validate the information.
Summing up, tips for expository writing include researching and citing sources, no personal opinion, no persuasion, use quotes, and illustrations.
Descriptive :
Descriptive writing takes the expository style a notch higher. While expository will give you bare facts and instructions, the descriptive writing style uses various elements to evoke your senses.
It uses metaphors, adjectives, adverbs, appreciating details, and activating the reader's senses with vivid images. Descriptive writing always includes a lot more information. It is more profound than expository writing and also makes readers feel they are experiencing it all.
Some examples of descriptive writing, as you can guess, include poetry, personal journals, screenplays, nature writing, travelogues, etc.
Tips or descriptive writing include similes and metaphors, attention to even small details, and evoking the senses to make the readers feel they are experiencing it all.
Narrative :
The narrative writing style is nothing but storytelling, complete with a plot, a beginning, middle, and end. It may contain descriptive writing as well with portions describing the setting or appearance etc.
This is one of the most versatile styles of writing, and in this writing style, the plot is central, not the facts, not the descriptions.
Narrative writing style finds uses in novels, short stories, memoirs, myths and fables, and even historical accounts.
Achieve the narrative style of writing with a plot, timeline sequence of events, giving readers an insight into the elements of your story, all while conveying an important moral or lesson.
Persuasive :
Lastly, the persuasive writing style, as the name suggests, has the purpose of influencing the reader. Here, the writer opines and gives justification, reasons, and arguments supporting his viewpoint and tries to convince the reader to agree
It attempts to persuade readers, make an emotional connection with the audience, and goads them into taking action.
Some examples of persuasive writing are academic papers, advertising copy or copywriting, editorials, company brochures, political speeches, and even business proposals.
You can achieve the persuasive style of writing by connecting with your readers at an emotional level and subtly making them take a decisive and actionable step.
Understanding the different writing styles can enhance your writing abilities.
Writing Skills and Habits of Successful Writers
If you have it in you to express ideas through the written word, you can become a writer. But not every writer has an inborn skill to write well. It is an art, yes. It is a skill, yes, but one that you can acquire through perseverance and loads of practice.
As you set out on the journey of becoming a writer, it is not unnatural for you to try to ape your idol writer. At least one great writer inspires most of us, and in our endeavor to become a writer, we think aping their habits will get us there.
There are newbie writers who will stand and write, just because many famous writers did and do so. Some believe that being morning larks or night owls, like their favorite authors, will get them there for sure.
Sorry to burst your bubble, but nothing can be further than the truth. You have your focus on the wrong habits to ape. It is the discipline and other characteristics like a daily writing habit that you need to copy from great writers.
Let me outline some writing habits that will slowly but surely help you become a good writer over a period of time. These writing skills will not just help you become a good writer but also increase your productivity.
Of course, all of these writing skills are also habits of great authors and writers, but ape-worthy, if I may say so.
Tip#1: Write-A lot-write everyday
Famous author Jodi Picoult opines there is no such thing as writer's block. Instead, it is having too much time on your hands, and I, for one, completely agree with that. The only way to become a good writer is to first get started.
Make it a habit to write every day, even if it is just 500 words. Think of yourself as a literary laborer who has to work on writing every single day, no matter what.
Tip#2: Set teeny-weeny goals
Tiny goals are achievable and motivating. One step at a time is what takes you distances. As a newbie, set smaller goals such that you have no excuse to skip them. Gradually increase them to reach your goal. Say write for 15 minutes for a few days and gradually increase the duration.
Tip#3: Read
When you are a writer, you consume everything like a writer. It means you read like a writer, and you watch TV like a writer, you even watch movies like a writer. Read voraciously. It is the next big tool for enhancing your writing abilities.
The more you read, the more you learn, and the more you can write. There is no dearth of good content in the form of books, blogs, eBooks, and more. Make it a habit to read every day, and it will help you write every day.
Tip#4: Research, Record and Write Things Down
Before any project or article, be thorough with your research. As you research, note down all the relevant points, and you can further elaborate when you write.
You can even cultivate the habit of carrying a notepad with you for jotting down ideas that strike at moments you are not at your desk. Just make a note of it and take action when writing.
Tip#5: Create a Distraction-Free Zone
This one is essential, as well. A quiet and calm zone, free from distractions, allows your thought process to flow uninterrupted.
When I say distraction-free zone, it is more talking about the biggest distraction in the modern world. Yes, I am speaking of the mobile. Put it in a silent mode or do not disturb mode and concentrate on writing.
Tip#6:  Have a routine
This one is a no-brainer. A disciplined routine always leads to improved productivity and efficiency.
Tip#7: Maintain a calendar
Keeping a calendar helps you stay focused and complete your writing tasks on time.
Try to incorporate these tips and enhance your writing skills.
Speaking of skills, the jewels in the crown for an article writer are adaptability, research, originality, time management, communication, and proofreading and editing.
Article Writing Tools
Whether you are writing for a living or as a hobby, a writer's life is much like a rollercoaster. Some days it is as easy as a walk in the park, and other days it is like the dip of the rollercoaster.
It sure takes hard work, a lot of practice, and being consistent and disciplined with your daily routine to get the productivity rolling.
But thankfully, there are a plethora of tools to make your writing work and organization a smooth sail. I will outline some of the free article writing tools to boost your creative energy and amplify your writing skills. And yes, I personally use all of them and swear by their benefits.
Article writing tool #1: CoSchedule Headline Analyser
This is a brilliant tool to analyze your headlines. It tells you about the optimum word count, the sentiment, power words, etc., and gives you a score for every headline you create, allowing you to choose the best.
Article writing tool #2: Grammarly
Never skip this one. Irrespective of how good you are with the English language, Grammarly always shows you, you can do better. Again, an extremely easy-to-use tool that helps edit your article, provides suggestions, indicates passive voice, punctuations, and other grammatical errors in a fuss-free fashion.
Article writing tool #3: Hemingway Editor
The Hemingway Editor is splendid and intelligent. Writing simple sounds easy, but it is a complicated task to achieve. Writer's in their enthusiasm, many times incorporate words that make sentences complex. The Hemingway Editor suggests spots complexities and prompts you to change or do away with them to make your content more reader-appealing.
Article writing tool #4: Wordcounter
Word Counter is yet another simple, no-fuss tool that does just what it says. Paste in your content to get your word count. Also, if you think you have a crutch word syndrome (words we tend to use often), it allows you to keep a check on that.
Article writing tool #5: Canva
For visual appeal and graphics, Canva is the way to go. It has a straightforward user interface. You don't have to be a pro to use this tool, and the thing that makes it even better is that it has a massive library of free templates and designs. Whether it is images, infographics, headers/banners, you can effortlessly customize and give wings to your creativity on Canva.
This is one topic that can be an article in itself. But, some more additions that I would undoubtedly not want to skip are:
The thesaurus, an absolute necessity for writers
A built-in note-taking app on your mobile for when inspiration strikes and you are not at your desk. Just make a note and act on it later. For desktop/laptop users, check out Evernote, another incredible tool that allows you much more.
Plug into some music to boost and augment your writing pace. Whatever works for you, white noise , lyric-less music, nature sounds, or the instrumentals, just figure it out and plug and see the difference. Personally, Yanni is my go-to. I seem to hit the keyboard effortlessly with a Yanni playlist.
Did you know even digital marketing tools that work great ?
Wrapping it up:
The FAQs answered here are just some of the more common ones. I am sure all the information on how to write an article clears a lot of your doubts and apprehensions.
There is no one particular formula for writing an article. If you can clearly articulate your ideas to the reader through the written word, then you have it in you to become a successful article writer.
I hope that the information in this article empowers you to believe you are capable of doing much more than you give yourself credit for. I also hope it has inspired and motivated you to find the strength to flip the page of your life and take that step towards becoming an article writer.
Choose your area of expertise, combine it with a specific style of writing you love, and grab the potential market opportunities to boost your writing career.
So, all you aspiring closet writer's out there, stop stressing and start writing .
1. How can I make my articles more engaging for the target audience?
To make your article more engaging, use storytelling, and always include examples when you can. Use headings, subheadings, leave white space between paragraphs otherwise it looks cluttered.  use images, gifs when necessary and proofread your article for grammatical errors.
2. What are some common mistakes to avoid in article writing?
Grammatical errors, duplicate content, ambiguity, grammatical mistakes, poor formatting and structure, use of complex words are some common mistakes to do away with while writing articles.
3. How important is proofreading and editing while writing articles?
they are a fundamental part of any write-up. They help identify mistakes, enhance readability and help you to make the article more reader friendly.
For a Career in Writing:
For all the wannabe article writers, I would highly recommend you take a course in writing to help you take off. Yes, there are numerous resources, blogs, articles, and tools out there that give you a feeling you can become a successful writer without a formal course.
On the personal front, cutting a long story short, I went from being a wannabe writer to a good writer after taking the Content Writing Course at IIM SKILLS .
The institute beyond doubt helps you transition from Learning to Earning , helping you remove the L and empowering you with the knowledge that no free resources can provide.
Many subtle intricacies play a significant role in writing. It depends on the type of writing as well. For example, writing on the digital medium requires knowledge of keywords, SEO, and optimizing your writing. Similarly, copywriting requires a sales tone, and articles on product descriptions are quite different.
If you intend to have a career as an article writer, take up a course and maybe do some internships as well. It pays to showcase your work portfolio when looking at the freelancing market or taking up a job.
Have I missed anything? Let me know in the comments below of your preferred writing tools, and what works for you as a writer.
Author: Aarti Kalra
Hello. I want to thank you for this post first of all. It was a wonderful and informative read. I was pretty interested in this article. Though it took me a while to complete reading this article, but I quite enjoyed the process throughout. I completed a writing course a few months ago and I am starting to write a blog, so I guess I was pretty nervous. I need a bit push and encouragement. This article really did it all. I am really glad I read this article. Thanks a lot sir for posting this. I hope to read more posts like this.
Hi. I am interested in this course. I am in my second year at college, studying English literature. I wanted to start my own blog but I came to realize it so difficult to do. I need guidance. Seriously and desperately. And not only that I was never a writer myself so I can just jot down points and all, but having to write an article or story that everyone would be interested in reading is difficult. I came to your blog after seeing your article headline. And I have gone through a lot of same article in the past. They are not much different. I learnt many new things once again. Thanks for this article really.
Hey. Thanks for this post. It was indeed a worth time reading it. I am interested in writing, but I didn't know where to start. I need to write three articles on different topics for my college project work, and those are to be submitted and posted online. I was very nervous about this whole process. But this article has made things so easier for me. And thanks to your easy writing style I could easily understand these things. There are many good articles out there on guides but only few of them are written so well, and this is definitely one of them.
Thanks, Dibesh,
Glad to know this you found our article helpful.
Hello. I read your article after someone's recommendation. I am a second year student and I have been in look out for new subjects of online courses. And I wanted to do something with writing. This article provides such easy tips and informations on article writing, that I really really liked it. it was super easy to understand too. Someone recommended this article when I was looking for writing courses And I guess I am now ready to learn about all there is to article writing. And needless to say that you can go for so many different lines or professions based on writing articles. mostly every company needs a really good writer nowadays.
Hi. I saw your article on the social page when I was searching for tips on article writing. I saw that this article itself speaks of the way of writing very well. I loved to read this post. The more easy and up to the point a article is the more people finds it easier to read. I have done article writing in the past, but I haven't started one recently. And suddenly my college is demanding so. I was wondering where I would find a perfect tip for this, and then I came across your article. Its not only perfect but it's the best on the tips I have read till now. I would like to share my experience after writing it. So you can also guide me in the right path. Thanks for this. And also good work!
Hi. I am a teacher. I joined this year. I always wanted to do something as a part time job or something. And I wanted do it with the help of writing. Article writing is something that is always in need and so I totally agree to this point with the rest. It's interesting and perfect for me. Even if I work I can still manage some time for this. writing has always been my passion, but I didn't know what to do with it alone. And I just went with the flow and ended as a teacher. I love my profession but it would be great to work on my writing skills once again. I am looking forward to start writing again. Thanks for this. It was very encouraging.
Hey. I want to start writing articles. I have always sbeen interested in trying writing, so I think this may be the best time to start. I have always been pending this. So I got started when I saw your article on a social media page. Thanks for this truly. I am a little weak on writing. So I was thinking that after reading this article it would be best to be enrolled in a short writing program, online, where they will give opportunities and exercises for practices. Can you suggest some of the best writing programs available online? I would like to take your suggestion. I am not sure which program I should choose. I researched once. So I want to hear from you this time.
I think I found your article quite easily as I was searching for how to write an article step by step guide. Your article stood out to me, as it was practically the same thing that I was searching for. Also I took a few classes on it before too. But that was a long time ago. And I wanted to read an article to note down a few points if they have any. But after reading this whole piece, I found more information than I found in any previous blogs. Thanks for this great update. I did read a few article from your blog in the past too, so I recognized your blog at a glance. Good work on this one and all of the other articles too. Thanks once again.
Hello sir. I am a high school student and I was told to write an article on a topic. So I was looking into articles where they have given a few pointers on this topic. Your article's title made me quite interested to read this whole piece. What I would be writing is not totally an article but it would rather be a feature writer. I have read in previous sections that both feature writing and article writing are different but I want to ask if we can use these tips in feature writing too? would that be helpful or should I look for it separately. Till now I have been searching for this only, but later did I know that both have different formats of writing.
Hey. I want to know if there are any institutes that offer courses which I can attend at any given time. Because I have noticed that no matter how many articles you continue reading on this topic, there are just way too many. And then again there are a horde of writing courses, all with different institutes, names, training months and so on. I am currently a second year English lit student. And I am interested in writing. And not to just specially article, but mostly every type. Personally I do like article writing. And I think this can be considered as the final article to read. I have found answers and additional info after reading this. So good job done here.
Hi sir. Thank you so much for this wonderful article really. I also had a project coming along and I had to present it ad upload it online for viewers, so honestly I was very nervous. My friend recommended me this article. she also went through this article and was very satisfied with it. It piqued my interest no doubt after I heard from her. You are doing a very nice job in writing articles like these. These are kind of short term tips and tricks on writing, which I really needed badly. So thank you so much for writing this. I wish more of readers go through your article. Good luck.
thanks, Akarshita Sharma, glad you found this helpful.
Hey. Thanks for this article. I am interested in writing courses and trainings. So I started to read about the most basic forms of writing. I am still in high school. And I write stories and features sometimes. I like to read a lot too. I don't know much about article writing, so I wanted to take up this form of writing. And I loved your article so far. Its great and it has very valuable informations and tips on writing. I read a few articles on this and I also think that combining all these knowledge from the internet, anyone can start up and write an amazing article.
Hey. I read your article. I have been wanting to polish up my writing skills a bit in these days. And I thought that may be I could go for some article writing sessions. And here I was looking for article writing short crash courses when I found your article in the mean while. Its been so long since I enjoyed an article and read it from the starting to the finishing point in a go. So I must say you definitely have some talent in all these. I hope I can be as good as you later on. And I wish you all the best for your future articles.
Leave a Reply Cancel reply
Your email address will not be published. Required fields are marked *

Business Accounting & Taxation
Business Analytics
CAT Preparation
Content Marketing
Content Writing
Corporate Training
Creative Writing
Data Analytics
Digital Marketing
Email Marketing
Entrepreneurship
Finance Courses
Financial Modeling
Freelancing
Ghostwriting
Institute List
Interviews CWMC
Investment Banking
Professional Courses
Search Engine Optimization
Skill Development
Social Media
Technical Writing
You May Also Like To Read
10 ideals to follow during technical report writing, fundamentals of writing – how to be an article writer in 2024 , top 7 content writing courses in vizag with placements, how to start content writing in 2024 a step by step guide, voice in writing: how to find your writing voice, career growth with content writing in 2024 (updated), technical communication – a new throb in writing domain, how to apply for content writing internships – step by step guide, 6 best services of website content writing agencies, share your contact details.
Email This field is for validation purposes and should be left unchanged.
Download Course Brochure (.pdf)
Request for online demo.
Phone This field is for validation purposes and should be left unchanged.
Name This field is for validation purposes and should be left unchanged.
Download Mock Test
Request to speak with mba advisor, take first online coaching, download course brochure, download course brochure (.pdf) & also speak with our expert advisors.
Talk To Our Agent
Comments This field is for validation purposes and should be left unchanged.
Request For a Callback
Start hiring.
Company Name *
Hiring for * Select Program Content Writer Digital Marketer Data Analyst Financial Modellers Technical Writer Business Accounting & Taxation Search Engine Optimization Investment Banking
Attach Document * Max. file size: 256 MB.
Company Name * First
Select Program Select Program Business Accounting & Taxation Course Content Writing Master Course Digital Marketing Master Course Data Analytics Master Course Financial Modeling Course Search Engine Optimization Technical Writing Master Course
Select Members Select Mumbers 1 2 3 4 5 10+