Military Cover Letter Sample
Federal Resume Guide
Federal Resume Templates
Last Updated on 11/26/2020
Cover letters are crucial when applying for a new job, especially in the military industry. This is your main argument and statement that you are better than other applicants and worthy of this vacancy. Therefore, in a cover letter, every word and every comma are essential.
But if in a motivation business letter, a candidate can show his/her creativity, the military document must balance the seriousness of the position — be clear, understandable, and logically constructed.
In the army sphere, without a good cover letter, your resume will remain unread. When a well-written document will attach the attraction of the military recruiter or official employer and most likely provide you with an interview invitation.
Table of Contents
1.1 Some Advice to Get Noticed with Military Cover Letter
2 Military Cover Letter Example
Cover Letter for Military Position
The military cover letter should have a clear structure and official format. It has to be short enough, but informative and must disclose the central resume information (but do not repeat it). Here is a perfect structure for military cover letter examples :
Your contact information (name, home address, email address, and phone number).
Date.
Employer's information (recruiter name, company/agency name, address).
Introduction paragraph. Describe why you are writing and what position you want to take. Why do you want to work in this organization, and what do you like about it. Try to attract the attention of the reader from the first 2-3 sentences.
Body. You should formulate an association between your background and the company's requirements. Mention directly related military experience and/or education, summarize them. Do not forget to notify the relevant skills (better hard ones) or professional accomplishments. Write additional information about the agency or about respected employees who work there (if you have).
Concluding paragraph. Reiterate your interest in this military job position. State that you wait to discuss your background in the interview session, mention that you are available to start as soon as possible. Thank the reader for his/her consideration.
For some reason, many believe that military cover letters should be longer than others. But on the contrary, such a document should be short and precise, because the main thing in the military industry is not words, but actions. Thus, the army cover letter should reflect your ability to state your thoughts, correctly describe your goals and motivation.
Some Advice to Get Noticed with Military Cover Letter
Before sending your cover letter to military recruiters or directly to the employer, read these tips and several times proofread your paper.
Research the company you are applying to. To give a definite answer about why you want to work in this agency and this position, you need to have more detailed information.
If you have military connections and/or recommendations, write about them. Ask your former commander to write you a letter of recommendation or permission to indicate his/her name with positive feedback. It will 100% increase your chances.
No military jargon. The recruiter who will read your letter may not be related to the military industry. It means you have to explain your army skills in plain language.
Address the reader by name. If you do not know who will read your resume and cover letter, try to find out. Show your ability to seek information and perseverance.
Read and be inspired by our military cover letter example. You can use a similar structure for your writing, but do not forget to add individual agency information and position details.
Military Cover Letter Example
Military Resume Sample
Military Resume to Civilian Sample
Leave a Comment Cancel reply
Your email address will not be published. Required fields are marked *
Your Ultimate Guide to Easy Cover Letters -- With Our Free Template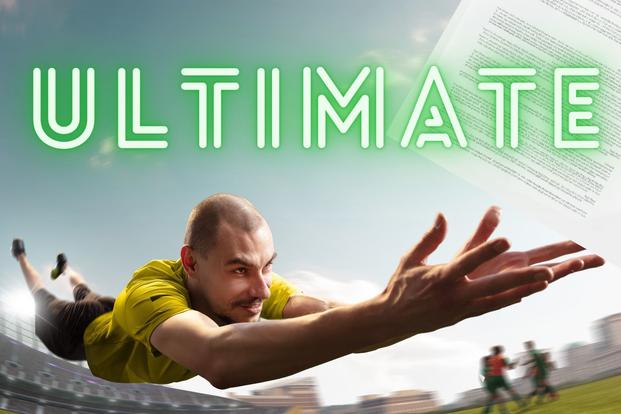 "Do I really need to write a cover letter? Really??" As Military.com's transition master coach, I field this question all the time. For transitioning military, veterans and military spouses , writing (or reading) an eight-paragraph cover letter like you see in the job-hunt guides seems like a cruel and unusual punishment.
If you ask me, all those torturously long cover letters they use as examples must have been written by someone with an MBA, three Ph.D.s and a giant thesaurus. In, say, 1995.
Not only do these cover letters contain strings of words with four or more syllables, but they also include the kind of world-beating statistics that would make Jeff Bezos and Elon Musk quiver with shame. It's super weird.
That tells me we have lost track of what a cover letter is meant to do in the modern world. So many military, veterans, spouses, career counselors and employers are finding that the job hunt has changed a lot since the beginning of the COVID-19 pandemic. Changes to the cover letter and the way we interact by email are part of the new landscape.
That is why I put together this Ultimate Guide to Easy Cover Letters and a FREE cover letter template for you to copy.
Sure, cover letters are often a necessary part of finding a job for veterans, but you will be glad to know it is a whole lot easier than it ever was before. Here are the answers you need about cover letters:
Are Cover Letters a Total Waste of Time?
At the Veteran Employment Project, we are always trying to help you bridge the gap between the military and the civilian business world. So to help me on the cover letter problem, I reached out to Bill Kieffer, a veteran, career transition leadership coach and author of "Military Career Transition: Insights from the Employer Side of the Desk. "
"I have strong opinions about cover letters," said Kieffer, who spent more than 20 years as a senior human resources executive for three multibillion-dollar companies. "Cover letters waste my time. I know you want the job. I know you think you will be great. But I'm not going to read it because I don't have time."
Understanding the time factor for the other person is a key part of writing a great cover letter. "It is a courtesy. Make it short and sweet and relevant," Kieffer said.
Will the Employer Read This on a Cell Phone?
Most people check their email on their phones first thing in the morning. The last thing a hiring manager wants to see that early in the day is eight paragraphs about anything -- especially if they must scan through a lot of blah, blah, blah to get to the ask.
Find out how to write the perfect cover letter in four sentences by scrolling to the bottom of the page for our FREE cover letter template.
Is the Cover Letter Required?
Now that you have the recipient and their cell phone in mind, the next thing you need to know is whether a cover letter is actually required. "If they are required, you have to do it," said Kieffer. "If [the] job posting demands a cover letter, then do a good one."
Is the Cover Letter Optional?
If the job listing says a cover letter is optional, it is, in fact, absolutely optional. The likelihood is that no one is ever going to read your cover letter. In the interest of ultimate politeness, though, go ahead and use our four-sentence cover letter template below, especially if you are changing fields or roles.
What Is the Purpose of This Cover Letter?
Back in the day, the job of a cover letter was to literally cover your resume. This was when job hunters printed their resumes and letters on paper and then used a mysterious item called an envelope to mail them. In a mailbox. Shocking, I know.
Today, the explanatory and social work of the old-fashioned cover letter is done by including a live link to your LinkedIn profile in your email signature.
Is the Cover Letter Meant to Be a Writing Sample?
Sometimes when a cover letter is required , it might be doing a different kind of work. This might be a sneaky/smart way for an employer to request a writing sample. For a job that requires a lot of writing, a cover letter demonstrates how much a person knows about spelling and grammar, as well as their attention to detail.
Keep the cover letter limited to one page and break up the page with bullet points. Also, please ask someone to read the cover letter to you out loud so you are sure to catch mistakes.
Should I Attach My Resume to the Cover Letter?
If you are applying on a job site that requests a cover letter, upload the resume, cover letter and accompanying documentation together.
Outside a job site, my own rule is that you should never, ever send your resume unless someone specifically asks for it.
Will a Cover Letter Get You the Job?
"I don't know anyone who got a job because they wrote an eight-paragraph cover letter," I confessed to Kieffer in our interview.
"I don't know anyone who got a job because they wrote a one-paragraph cover letter," Kieffer replied. "I think a cover letter ought to be renamed a connecting letter. It fulfills a need for the employer. It connects the dots for them about why you have reached out to them."
The connecting email (aka the cover letter) is sent, because the employer has either a job opening or a problem that needs to be solved. In the email, you connect yourself and your abilities to their job, which results in a conversation. This is networking, which is statistically your best bet toward landing that job offer.
( Sign up for our next FREE master class: Networking Without Awkwardness today .)
What Should the Subject Line Be for a Cover Letter?
Emails have a pretty good open rate compared to other correspondence, especially if that person already knows you. If they do not know you, you can increase your chance of getting the recipient to open your email by naming someone they do know in the subject line.
EXAMPLE: SUBJECT: Alice Janakula sent me.
Or, SUBJECT: Tre Cooper from USNA told me ..."
Or, you can list the name of the job opening in the subject line.
Best Cover Letter Template Ever
So if the job of the cover letter is to connect the dots for the hiring manager, recruiter or professional connection, you have to do it in a way that suits the recipient's schedule.
Too often, we military folks hear "connect the dots" as a demand to reach back and connect 72 dots in eight paragraphs. To get around this problem, use this template to connect just four dots in four sentences.
Dot No. 1: This is how we are connected.
EXAMPLE: Alice Janakula and I ran into each other at our girls soccer game last week, and she remembered ...
Or, In our monthly meeting for the Hampton Roads Veteran Employment Zone, Steve Bremerton mentioned ...
Dot No. 2: I see you have a need.
EXAMPLE: ... that you are looking for a project manager who has experience with Aegis missile systems and an acquisition background.
Dot No. 3: I have the capability to fill that need.
EXAMPLE: Not only was I the weapons department head on the USS Gettysburg, but I also just completed a tour at the Pentagon at N-96. I think I could be of help to you.
Dot No. 4: We should get together next week.
EXAMPLE: I'd like to get on your schedule. Do you have time for a quick call next week?
Quick Check: Did You Bury the Ask?
If you connect these four dots, your cover letter will result in a response -- if you did not bury the ask. So often, I see how veterans will use a phrase like, "Let me know if you are interested," or, "Reach out if you have any questions," to end their cover letter.
While nominally polite, these phrases do not result in connecting calls. These phrases result in the hiring manager not really wanting to add one more thing to their to-do list this week, so they go get breakfast.
Cover letters do not have to be eight-paragraph tomes littered with four syllable words describing impossible feats of business success. Instead, cover letters are the simplest paragraphs that lead to the most beautiful of job offers.
Jacey Eckhart is Military.com's transition master coach. She is a certified professional career coach and military sociologist who helps military members get their first civilian job by offering career-level Master Classes through our Veteran Employment Project and on her website, SeniorMilitaryTransition.com . Reach her at [email protected].
Learn More About the Veteran Employment Project
To get more tips on how to make a successful military transition, sign up for one of our many FREE Military Transition Master Classes today . You can view previous classes in our video library . Questions for Jacey? Visit our Facebook page .
You May Also Like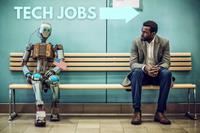 In the middle of military transition, you might be wondering if all that jumping around you did in your military career...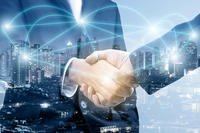 After you've successfully completed a job search, shouldn't networking be the last thing on your mind? Not so, say networking...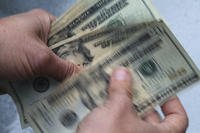 Here are some questions on salary I wished someone would have answered for me when I first started to try to figure it all...

Master Class Series
Employers do want to hire hard-working, self-motivated veterans like you. The command does want you to keep firing on all cylinders until the last minute. Your family wants to know what will happen next right now. That is a lot of pressure. Do yourself a favor and take control over your transition by signing up for our exclusive FREE master classes now.

Get the Veteran Jobs Newsletter
Get the scoop on military employers and the latest award-winning content. Right in your inbox.
View more newsletters on our Subscriptions page.
Verify your free subscription by following the instructions in the email sent to:
More Career Tools
Veteran Job Search
Transition Center
Military Skills Translator
Veteran Employers
Free Resume Assessment
Professional Military Cover Letter Example for 2023
Read for inspiration or use it as a base to improve your own Military cover letter. Just replace personal information, company application data and achievements with your own.

Tips to write a military cover letter that stands out
So are cover letters necessary for Military jobs?
Well, the cover letter is your chance to tell a personal story to the hiring manager. It can help you prove you're a real professional who knows what they bring to the table.
It's also your opportunity to get into more detail about your personal qualities and success stories. But most importantly – it's the first place to show your motivation.
So yes, having a cover letter is essential.
But what should yours look like? Let's see…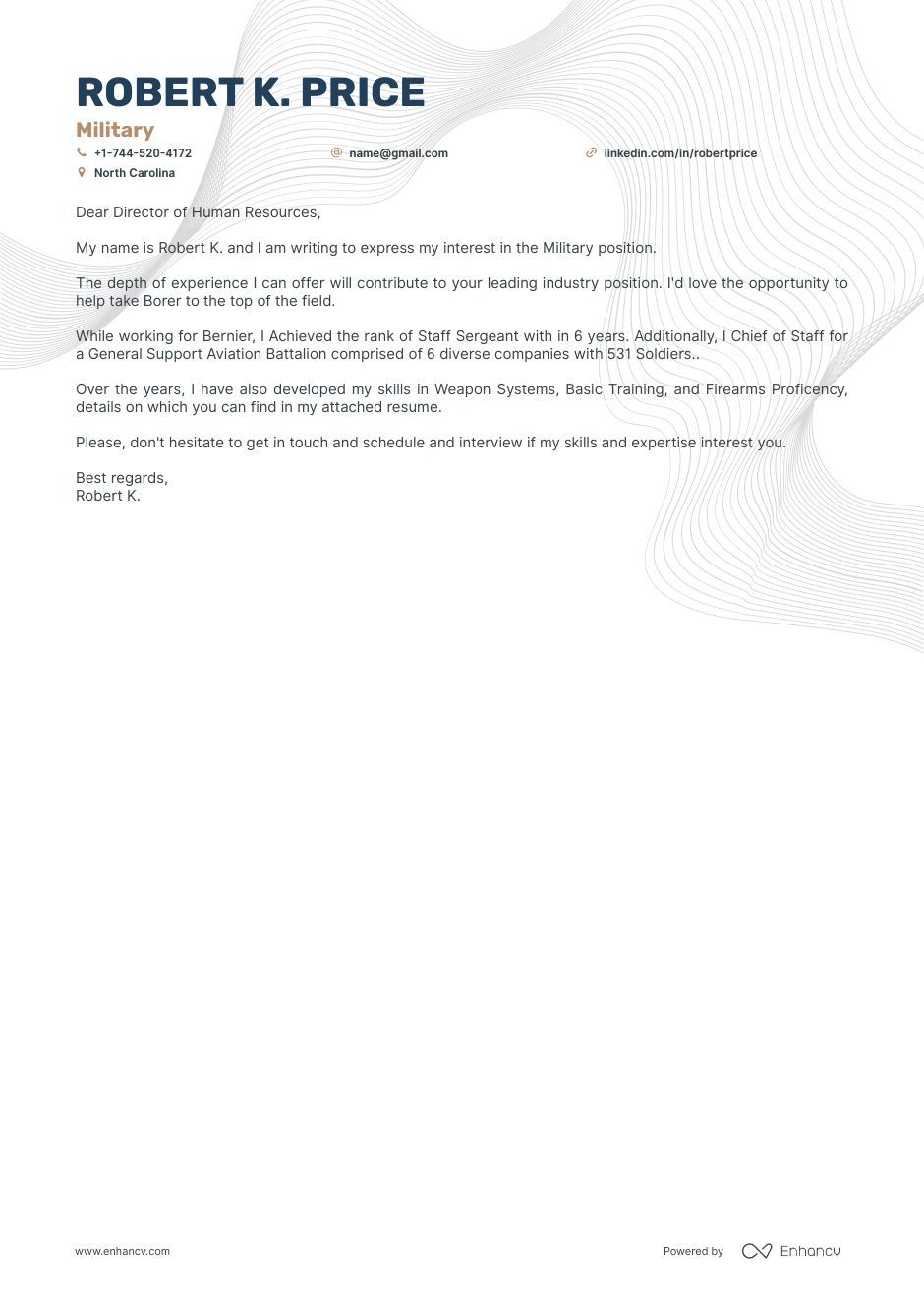 At first, you may think that the cover letter should repeat all information from your resume but in a story-like form. However, that's not true.
Instead of re-writing your resume, you need to focus on making the right impression.
You can do that by talking about the skills that help you overcome challenges, your excitement when it comes to the industry, your past achievements, and your knowledge of the company.
Now let's look at some other things that will make your cover letter stand out.
We've made an in-depth guide on what should your cover letter include that you can check out!
Stand out with a strong introduction and an appropriate salutation
In general, the salutation you use depends on the tone of voice you've decided to go for but also on the company culture.
However, it's always a good idea to address your letter to the person responsible for the recruitment process. If you don't know their name, try to find it out. And only if that proves to be impossible, choose a generic salutation.
Here are some phrases you can use (note that some of them require you to know the hiring manager's name):
To the [team you're applying for] Department,
Dear Paul Black,
Dear Hiring Manager,
Dear Ms. Stone
Coming up with a good introduction is your chance to make the right impression and give the hiring manager a solid reason to remember you.
So instead of going for popular opening lines such as "I found your job advert on website X", prove that you are actually passionate about the position. Share why you would like to grow in this field and what makes the company exciting.
Link your military soft and hard skills to your achievements
When it comes to listing skills on a cover letter, there's only one thing that could be said about it – do it in a well thought out way!
We mean, don't just plainly list all your skills on your cover letter. Instead, link them to achievements and goals. Share how your expertise can add value to the team. Maybe even tell a personal story. It's up to you.
Just make sure to include both soft and hard skills – especially the ones listed in the requirements section of the job advert. This will help you pass applicant tracking systems that screen documents for certain keywords.
Prove that you've researched the company and are aware of industry problems
Showing that you've researched the company and are familiar with it is a good way to prove your work-readiness.
It will also point the recruiter to the fact that your skills and qualifications will have a long-term impact on the company. Just link some of your strengths to the ways in which current or potential issues can be resolved.
End in an actionable way
Ending your cover letter in an actionable way is one of the things that increase your chances of getting a callback.
The conclusion is also your opportunity to thank the recruiter for their time and consideration, so don't skip that.
Just make sure to go for an ending that matches the company culture and language. If you prefer to be on the safe side, choose traditional closing lines such as "Looking forward to your reply".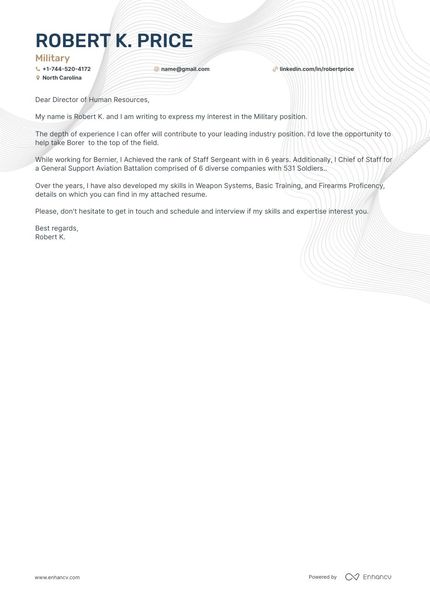 Cover letter examples by industry
Camp Counselor
Career Change
Production Manager
Insurance Agent
Personal Trainer
Police Officer
Entry Level
Housekeeper
Firefighter
Security Guard
Flight Attendant
Business Owner
Work From Home
Correctional Officer
Factory Worker
Military to Civilian
Manual Tester
Social Worker
Cyber Security Analyst
Cover letters helped people get noticed
Updated for today's recruitment standards
Worried your cover letter design is past the expiration date? We'll help you craft a new one that leaves an impression and beats luck.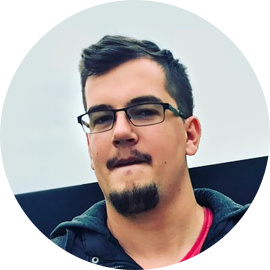 Daniel Pietersen
Senior customer support engineer.
" Enhancv gave me a sense of relief and a feeling of confidence when passing it along to a potential employer. "
Daniel Pietersen on using Enhancv
Check out more winning cover letter examples for inspiration
Learn from people who have succeeded in their job hunt.
Camp Counselor Cover Letter
Etl Developer Cover Letter
Managing Director Cover Letter
Actuary Cover Letter
High School Teacher Cover Letter
Janitor Cover Letter
Driver Cover Letter
Seo Cover Letter
Entry Level Network Engineer Cover Letter
Director of Software Development Cover Letter
Sales Person Cover Letter
Grant Writer Cover Letter
Strengthen your application with a memorable resume
Having a professional Military cover letter is great, but pairing it with an equally good resume will help you beat luck.
Check out our Military resume writing guidelines or hire an expert to guide you .

125 Easy Resume Action Verbs to Make Your Resume Better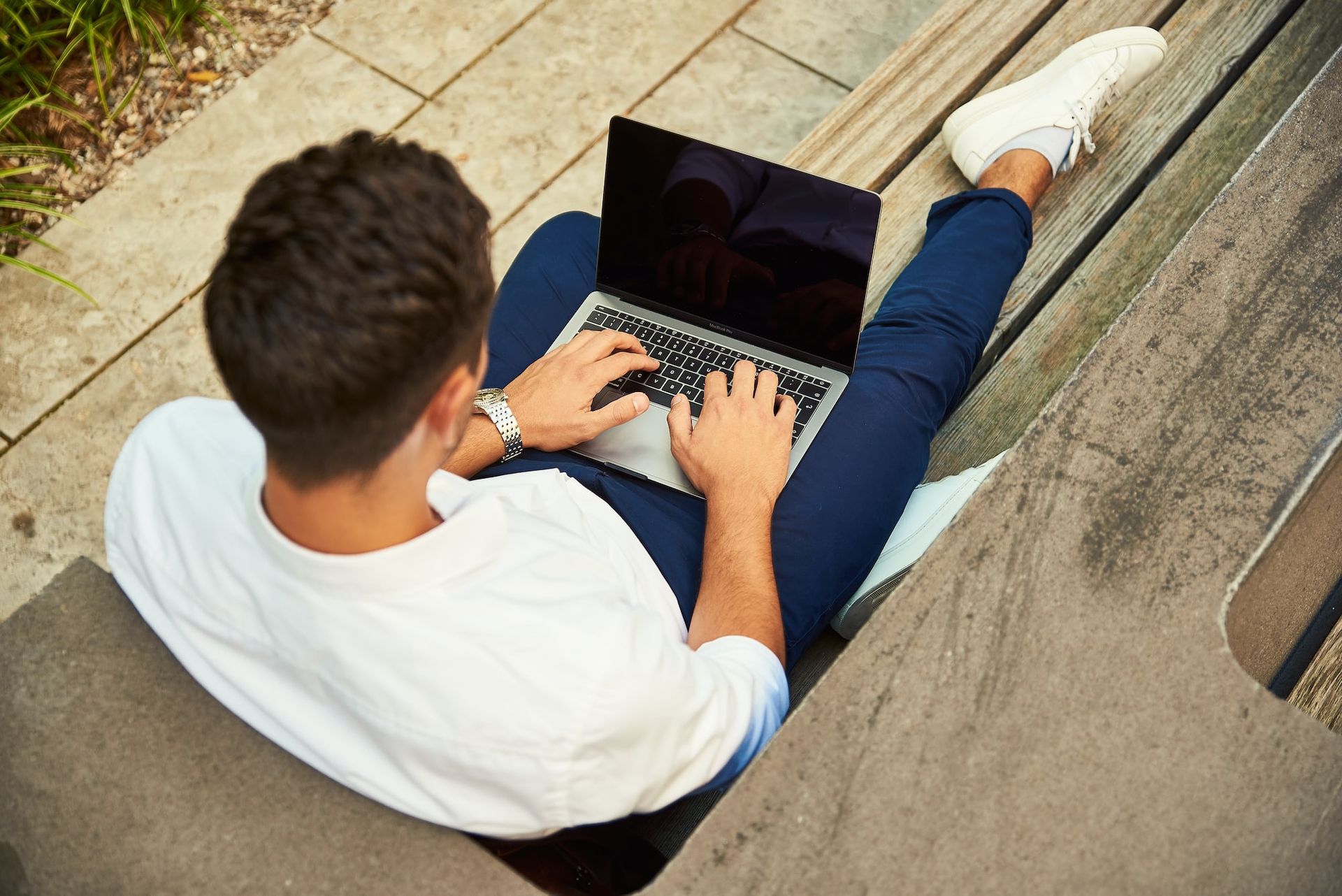 How to Show You Are "Self Employed" On Your Resume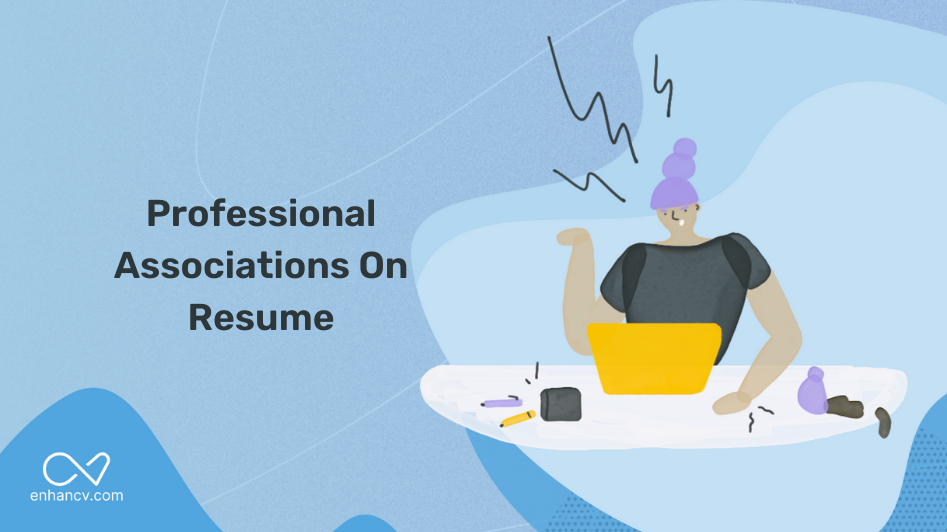 Professional Associations On Resume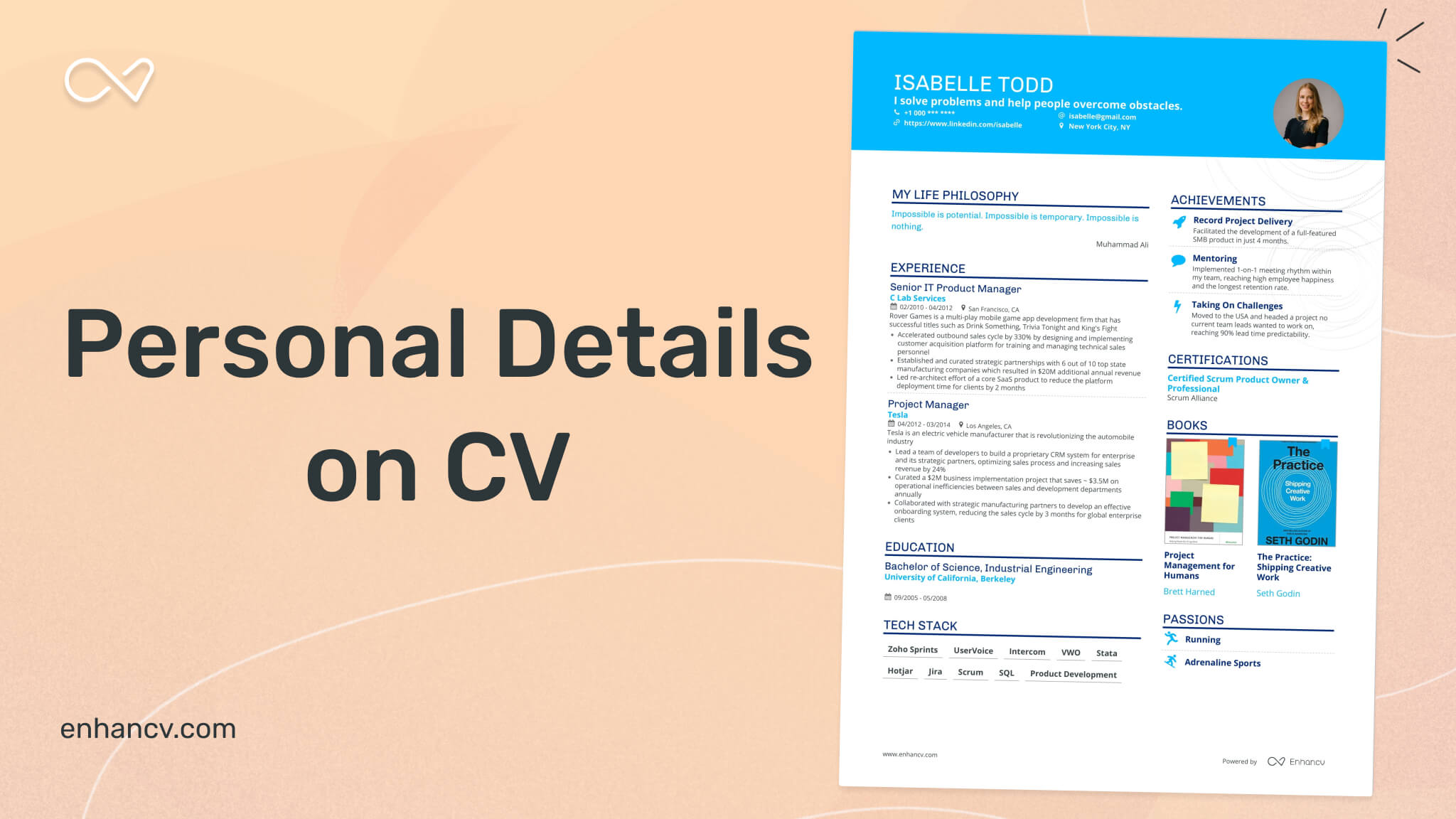 Personal Details on CV (Contact Info, Phone Number & More)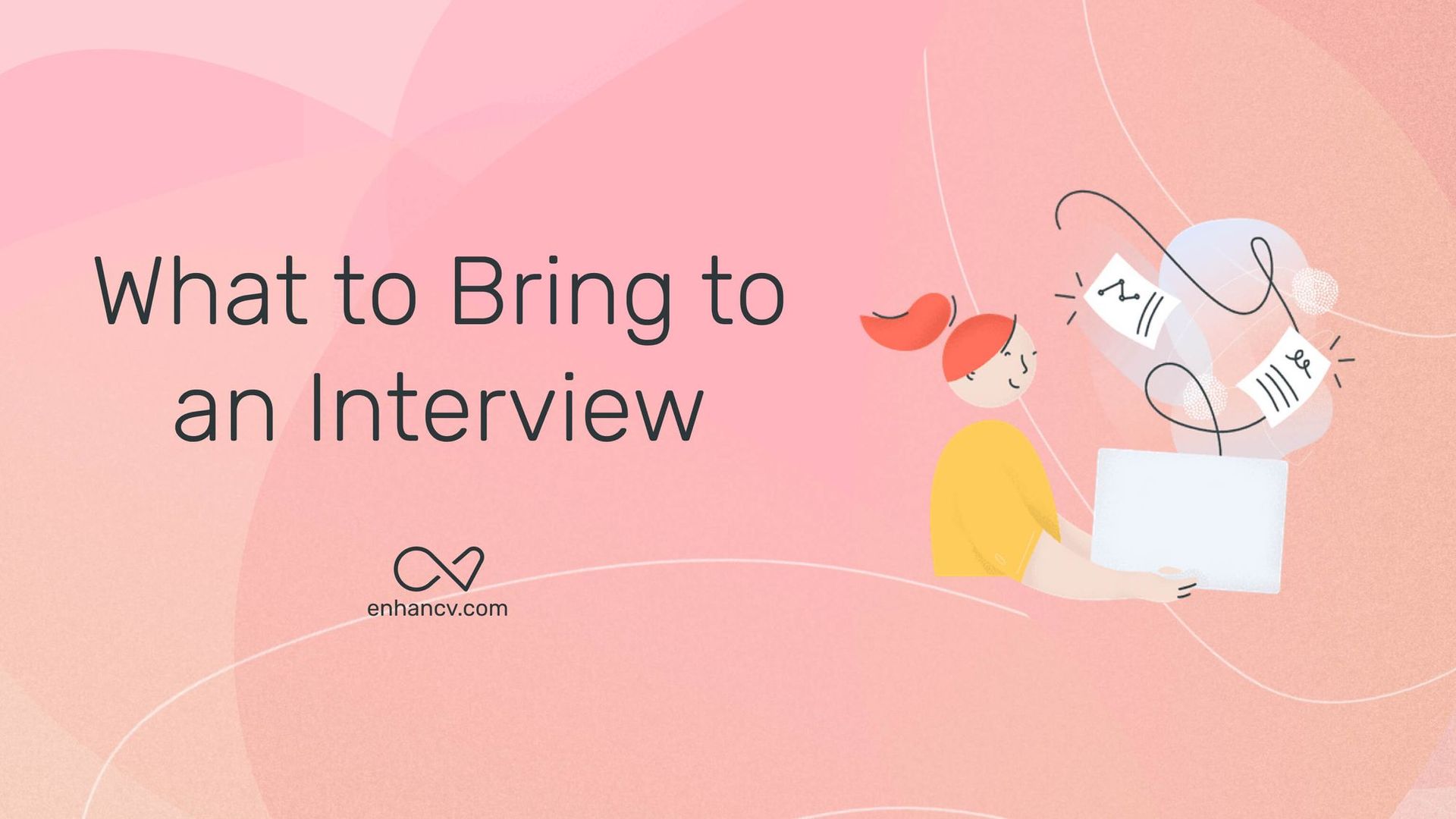 What to Bring to an Interview: Fail-Proof Your Interview With These 10 Useful Items

How To End A Cover Letter - Free Samples, Examples, Formats
Create Resume
Terms of Service
Privacy Policy
HTML Sitemap
Resume Examples
Resume Templates
Resume Formats
Resume Checker
Resume Skills
How to Write a Resume
Modern Resume Templates
Simple Resume Templates
Cover Letter Builder
Cover Letter Examples
Cover Letter Templates
Cover Letter Formats
How to Write a Cover Letter
Resume Guides
Cover Letter Guides
Job Interview Guides
Job Interview Questions
Career Resources
Meet our customers
Career resources
English (UK)
French (FR)
Swedish (SE)
© 2023 . All rights reserved.
Made with love by people who care.