PO Box Address Format
If you are sending mail to a PO Box, the address you will want to write will be a bit different. Here is what the PO Box address needs to look like.
Post author By admin
Post date February 9, 2021
Getting set up with a PO Box these days is generally pretty simple and straightforward.
All you really have to do is pop down to your local post office, let them know that you're interested in getting a PO Box, and then they will walk you through the process from start to finish.
Sending mail to a PO Box is also pretty easy, as long as you know what you're doing.
There's not all that much of a deviation from sending mail to any other address – though you'll (obviously) need to know the PO Box number before you can address whatever it is you want sent to a PO Box.
Below we break both of these things down a little more in depth, helping you to knock out the process without any headache and without any hassle.
By the time you're done with the inside information below you'll know exactly how to get a PO Box for yourself and how to address mail sent to PO boxes. We even share a PO Box alternative that you'll want to consider for sure.
Let's get right into it, shall we?
Making the Most of Your PO Box
If you are interested in signing up for a PO Box you're in luck – the process is easier today than ever before (and also a whole lot more affordable ).
Some people like the privacy and security benefits that a PO Box brings to the table. Others are choosing a PO Box simply because they live in a more rural community and physical mail to their address isn't available (even through the USPS).
Regardless of the why behind your decision to go with a PO Box, we walk you through the step-by-step process you want to consider before you sign up for this service from the post office.
Choosing the Right PO Box Location
Straight out of the gate, you need to think about where you want your new PO Box to be located.
A lot of people are under the impression that they have to get a PO Box from a post office in their town or local area, but nothing could be further from the truth.
Some people choose to have a PO Box in a city that they work in, even if it isn't anywhere near where they live, and others choose to have a PO Box established in completely different states – usually for business purposes.
At the end of the day, though, you need to think about where you want your PO Box to be located for your specific needs.
If you're going to be having residential mail sent to that address it's probably a good idea to get a PO Box at a post office as close to your home or office as possible.
You don't want to have to drive clear across town just a pickup your mail every day!
Below we highlight a PO Box alternative that totally eliminates this issue completely, but that's something we will get into a little more in depth in just a moment.
Choosing the Right PO Box Size
The second thing you'll need to do is decide what size PO Box you want to go with – a decision that's going to be heavily influenced by price and the kind of mail flow that you anticipate running through your box from here on out.
The USPS offers five different sizes to pick and choose from at almost all of their locations, broke down like this:
Extra Small – 3" x 5.5", this box is really best suited for those that do not anticipate a lot of mail at all. It's only large enough to accommodate between 10 and 15 letter sized envelopes or two magazines rolled up.
Small – 5" x 5.5", this box is a little bit larger (comfortably accommodating 10 to 15 letter sized envelopes) but is still pretty compact.
Medium – 11.5" x 5.5", this mailbox is one that most customers are going to want to consider if there looking to save money or if they are single of a young couple with no children, or just don't have a lot of mail flow to worry about.
Large – 11" x 11", this mailbox is big enough to accommodate to all sized shoeboxes and still have plenty of extra room for letters and envelopes. If you're an average sized family, have a lot of mail coming in, or are even a small business owner this is probably the size for you.
Extra Large – 22.5" x 12", this is the biggest PO Box available from the USPS as well as their most expensive. Choose this only if you have a tremendous amount of mail coming in or anticipate a lot of packages arriving regularly, too.
It's not a bad idea popping down to your local post office just to get your eyes on different sized PO boxes to figure out which one makes the most sense in your situation.
You might think that you need a Large sized PO Box only to discover that a Small makes a lot more sense. But the reverse may be true – you might think that a Medium-sized PO Box is perfect for your business, when really you need something on the Extra Large-size spectrum.
The USPS has a couple of "usage guidelines" that they share with their customers to help them make this decision a little easier.
They recommend smaller size post office boxes for personal or business mail that will be picked up on a daily basis. Medium-size post office boxes are best for those that expect magazines and newspapers to be delivered as well, or those that want to pick up their mail every week.
Larger sized PO boxes are recommended for small to midsized businesses that have a lot of mail flow and expect packages regularly.
Quick Breakdown of PO Box Pricing
There are pricing guidelines for PO boxes that you can use to inform your decision, but it's important to understand the USPS is able to set specific prices for their PO boxes on a location-by-location basis.
As of January 2021, the average cost of a small sized PO Box ran about $30.
Medium-sized PO boxes or $37 (on average), and large or extra-large sized PO boxes or a little bit more expensive than that.
Most PO Box agreements are going to require you to sign a six month or 12 month "lease" on the PO Box that you have chosen, too.
It's not a bad idea to sign up for the longest term "lease" you can from the USPS right from day one, either. Not only to lock-in that PO Box address but also to take advantage of the most significant discounts available as well.
PO Box prices drop the longer that you agree to lease your box, too.
You should also expect there to be a couple of other fees when you sign up for your PO Box from the USPS, including a three-dollar deposit for the first pair of PO Box keys you receive.
Extra keys cost six dollars for each duplicate key, and if you have to have the PO Box locks replaced and rekeyed you should expect to pay at least $20 (and sometimes even more than that).
The PO Box Signup Process
As a general rule, the process for signing up for a PO Box is pretty simple and straightforward regardless of whether or not you do it online or pop down to your local post office and knock it out in person.
To get a PO Box online you only have to jump on the USPS website , navigate to the PO BOX section of the site, and then go through the application process.
You'll have a chance to search for available PO boxes by entering in a specific post office address or a ZIP Code. After that, you'll be presented with a list of boxes – and box sizes – that you can pick and choose from.
After selecting the box you'd like you'll be encouraged to "Reserve a New PO Box". At that point you'll be asked to choose duration of your PO Box rental – three month, six month, or twelve month leases are generally available – and then you are off to the races.
You'll be asked to fill out the Post Office Form 1093 (the general PO Box application). After that form has been filled out you'll be presented with a payment form (all major credit and debit cards are accepted), at which point you'll pay for your entire lease duration.
After that, you'll be emailed a receipt of your purchase, a copy of your PO Box agreements, and information pertaining to how you activate your new PO Box address.
You'll need to visit your PO Box post office location within 30 days of payment online to actually activate your address, bringing with you the Post Office Form 1093 (fully filled out) as well as two forms of identification.
At that point you'll be given the keys to your new PO Box and you'll be good to go!
The process for applying to get a new PO Box in person is even simpler and more straightforward than it is online.
Visit the post office that you'd like to rent a PO Box from and tell them which sized box you're interested in.
The postal employees will let you know which addresses are available, and after you pick one you'll have Postal Service Form 1093 provided to you to fill out right there on the premises.
Complete the form, show your identification, and pay for the duration of the lease that you are interested in and you'll be given keys to your new PO Box.
From start to finish, the whole process should take about 20 minutes (or even less).
Managing Your PO Box Mailing Address
Now that you have your new PO Box it's time to focus on the PO Box address format you'll want to share with anyone and everyone you expect to receive mail from.
The Correct Way to Use Your PO Box Address
Managing your PO Box address format is really simple and straightforward, especially since you are basically only replacing your physical address or street address with your new PO Box number.
Let's say that prior to getting your PO Box your address looked something like this:
123 Main Street
Anytown, USA 01011
Well, now your new PO Box address format is going to look like this:
PO Box 1776
Just swap out your previous street address (or physical mailing address) for the PO Box number that you have been provided.
After that you are good to go!
The Trouble with Traditional PO Box Addresses
Though there are a lot of benefits to moving forward with a traditional PO Box address, there are a couple of shortcomings as well.
For starters, if you move changing your address is notoriously difficult – and if you move on a regular basis having to update your mailing address all the time is a real pain in the neck.
Secondly, a traditional PO Box address at a post office in your local town or community isn't quite as private or as secure as you might have been led to believe it to be. A little bit of digging can connect the dots to find your physical address from a PO Box address, compromising your privacy and security along the way.
Lastly, with a traditional PO Box from the USPS you actually have to go down and pickup your mail on a routine basis.
The whole point of the PO Box is NOT to have regular daily delivery at your home, but instead to collect your mail a central location that you have to visit to get your mail yourself.
Can you get a PO box without a physical address?
No. In order to get a PO Box, you need to have a physical address as well as a couple forms of ID.
How do I get a physical address from a PO Box?
You will need to request the physical address from the PO Box owner, by using the appropriate USPS form. Or, look up online where the PO Box is located.
Can a PO Box be a legal address?
No. PO Boxes will only come with a Box number. You can however use a mailbox from the UPS Store, and use that street address as your legal address.
How do you use a PO box as a physical address?
You can't. A PO Box is not a physical address, and therefore cannot be used as one.
Does USPS offer physical addresses?
The USPS does not offer physical addresses. They do offer however a street addressing service, that can be used instead of a PO Boxuse the address of the Post Office and add unit instead of Box number.
Does PO Box or physical address come first?
When addressing a letter or package to a PO Box, first you add the box number of the recipient and then the physical address. For example:
PO Box 24 Houston, TX 70003
A Virtual PO Box Alternative
Well, if you have become dissatisfied with traditional PO Box services and wish there was a more modern solution you are in luck.
That's exactly what US Global Mail delivers!
Providing you with almost all of the same benefits of a PO Box (but even more privacy, even more security, and even more convenience), US Global Mail eliminates a lot of the headache and hassle associated with USPS PO boxes through their virtual mailbox service.
Instead of getting a PO Box number you'll be given a legitimate physical street address , and instead of having to go down and pickup your mail all of it can be forwarded directly to your address – or any address of your choosing – at 80% off of retail shipping rates.
Combine that with digital mail scanning of every piece as it arrives, check depositing services, package acceptance from all of the major shipping companies (something USPS does not offer), and an address that stays the same no matter how often you move and it's not hard to see why people choose US Global Mail all the time.
Check out their site today for more details!
Virtual Mailbox for your Postal Mail
Access mail & packages online 24/7. Try it free.
A better way to manage mail.
Why pickup your mail in person, when you can get it on your phone? Try it free. Cancel anytime! Contact us
No contract. No hidden fees. 100% satisfaction guarantee
1 name on the account
Unlimited mail scans
Free check deposit
All our plans come with
100% guarantee.
Don't love it? Cancel in 30 days and get a refund.
Transparent Pricing
Clear, upfront and honest pricing. Exceptional value, no hidden surprises.
Bank-grade encryption. 2FA and loads of security features built in.
Stellar Reputation
BBB A+ accreditation. 7-time Award of Excellence recipient. Rated #1 by Top Consumer Reviews. 1500+ 5 star reviews.
Permanent Address
One permanent address for life, no matter how many times or where you move.
Excellent Service
Call, email, chat- always a live USGM concierge. Get instant answers and help. No bots, never outsourced.
All Inclusive Plans
Get mail from all your homes and business(es) or both in the same app.
Greener Planet
Read all your mail virtually. No paper and a greener planet.
Flexible Membership
Upgrade, downgrade, cancel anytime.
We want to leave a greener Earth for our children
We plant a tree for every new member sign up
Customer service that speaks for itself.
Rated 4.7 / 5 based on 1,047 reviews . Showing our 5 star reviews.
Recent blog posts
Top 10 Reasons Why Your Businesses Should Switch to a Virtual Mailbox Service
Smart small business people build their strategies for success from an amalgam of deep research, collective wisdom, purposeful networking, and technology to keep their companies profitable, agile, loved by customers and reviled by their competitors.
From Mundane to Marvelous: How AI Can Turn Administrative Tasks into Game-Changing Opportunities! ✨📊
Learn how new artificial intelligence tools can help you impress the boss with productivity hacks to manage office mail with a virtual mailbox and virtual address, enhance efficiency, improve organization, enable seamless collaboration…
Get the Best Technology for Your Adventure Before You Travel Outside of the US!
Expats and globetrotters know the best quality and most affordable technology products  are only available in the US. You can check out our recommendations for digital nomads, travelers, and expats here.
Step inside and see how virtual mailboxes are the future of mail.
Complete a change of address online and deliver the form to your local post office.
Have your Physical Mail Handled the Way You Like It
Service Alert Due to Situation in Ukraine ...More
How to Write a Shipping Address
Too often a simple error or a missing detail can mean your shipment will arrive late or not at all.
How To Write a U.S. Mailing Address
How to write an international address, how to write a military address, how to write a po box address, how to write a return address correctly.
For sending mail and packages within the United States, use the following format:
Line One: Start with the name of the recipient, including any legal or professional title as appropriate. When sending to organizations, include the company name as well as the recipient's work title and (if known) the name of their department.
Line Two: Write the street address. Remember to include the apartment number, where one exists, and any directional information (NW, SE, NE, SW).
Line Three: Write the town/city followed by the two-letter state abbreviation and five-digit zip code, on one line if it fits. Otherwise, separate the information across two lines.
RECEIVER'S NAME 47 ANYVILLE RD NW #2 ANYTOWN AZ 01234
If shipping or mailing from overseas, add a final line for UNITED STATES or USA.
International address formats are similar in structure to domestic addresses. Just be aware of minor variations in format among countries. Taking a little extra time to clarify the correct format can make all the difference when shipping overseas.
For example, in the United Kingdom it's common to include the county or metropolitan area before the postal code:
RECEIVER'S NAME 47 ANYVILLE RD READING BERKSHIRE RG1 1AT UNITED KINGDOM
In France, the postal code precedes the town or city name:
RECEIVER'S NAME APARTMENT 2 47 ANYTOWN RUE 01234 ANYVILLE FRANCE
And in India, it's common to include the state before the postal code:
RECEIVER'S NAME 47 ANYTOWN ROAD CHENNAI TAMIL NADU 600 002 INDIA
The Universal Postal Union, which governs postal standards worldwide, provides a handy online directory of address formats for countries around the world.
Military mail is handled by its own dedicated postal channel. For this reason, there's no need to list city or country names in a military address. In fact, you should actively avoid including city or country names because you don't want military mail to enter domestic or foreign postal networks.
The military address format is straightforward. Use the service member's full name and title, followed by the unit and APO/FPO number.
Here's an example:
SSGT RECEIVER'S NAME UNIT 2050 BOX 4190 APO AP 96278-2050
APO stands for Army Post Office (Army and Air Force installations), and FPO stands for Fleet Post Office (Navy installations and ships). As shown above, the APO or FPO designation is followed by one of:
AA = Armed Forces of the Americas AE = Armed Forces of Europe AP = Armed Forces of the Pacific
Followed by an extended zip code. When sending military mail, provide a return address on the front of the package.
Finally, addressing packages to a domestic PO Box is simple. Replace the street address with the PO Box number as follows:
RECEIVER'S NAME PO BOX 101010 ANYTOWN AZ 01234
It may seem like an extra step but adding a return address is always a smart idea in the event of non-delivery.
The return address should follow the same format as other domestic addresses in the United States
SENDER'S NAME 47 ANYVILLE RD NW #2 ANYTOWN AZ 01234
or your local country if you're sending from overseas. Write the return address in the upper left corner of the package or envelope.
Ready To Get Started?
Create a Shipment
How to Write a Mailing Address - Format + Examples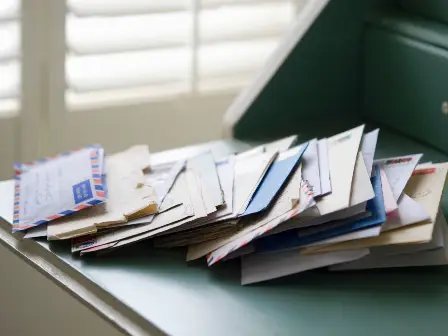 How to write a mailing address is dictated by the mailing address format for your country, the destination country, and the type of address to which you are sending. We'll cover the steps to write several different types of addresses including mailing, apartment, PO Boxes, APO, and FPO.
A Mailing Address Format is a set of formatting guidelines that are created and maintained by the country or territory's local postal authority for use with local mailing services. Postal address formats in the United States are established by the United States Postal Service (USPS).
Getting your address correct on your mail or postcard is essential in making sure it reaches its destination, but making sure to take the time to verify that the address you are sending your mail to is valid and is deliverable by your postal service is equally important.
We've included some useful tools that are free for you to use to check your address before you ship off your mail!
In this article, we'll cover:
How to Write a Street Address
How to Write an Apartment Address
How to write a postcard address.
How to Write a PO Box Address
How to Write a Military Address
How to write a return address.
Where to Put a Stamp on Letter
USPS International Address Example
USPS Address Format Checker
How to write a street address.
An airplane that begins its journey even one degree off can end up miles and miles away from where it is supposed to be. The same can be said about an address that has a single component in the wrong place, omitted, or simply incorrect.
What things are most important when trying to ensure that your letter, package, or postcard gets to where it needs to go? What if you're trying to send to a military address? What about new addresses, or urban addresses? What if you're sending something overseas to an international address? We're going to go over several postal address examples to answer these questions.
If you're looking for details on how to correctly abbreviate street names such as "street", "avenue", "parkway", etc. we'll go over that information as well.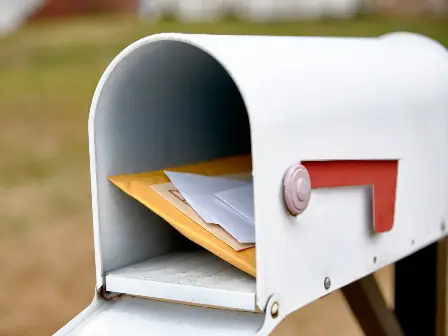 As a child I remember asking my parents why I never got any mail. "You have to send mail to get mail." my father would say. So it was at a young age that I first wrote my grandmother's street address on an envelope. It wasn't until years later that I began to wonder what the components of an address were, and how the formatting mattered.
If you need to write a mailing addresses for a domestic address, or a letter from a United States address to another United States address, it's quite simple:
Where should this information go on the envelope? Smack dab in the center. Here's an example of a simple letter in an envelope being sent domestically.
If you're not sure of some of the components of the recipient's address you can get that via an address validation tool like the one that you can use for free at Smarty. It is important to get the City, State, and ZIP Code as accurate as possible because the USPS automated mail sorters process addresses from the bottom up. Mixing up a Zip Code is that single degree that could get your letter sent to the wrong side of the country, or returned to you.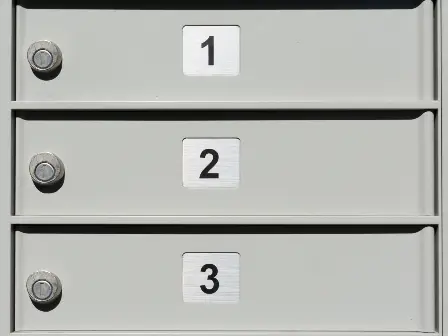 Things get a little bit more complicated when you add an apartment number or building to the mix. While most of the address stays the same, you'll now add the apartment number at the end of the street line. So your address would now look like this:
The same rules apply for suites, floors, or building numbers. This is especially important to include—and do so correctly—because if you send a letter to your cousin Cynthia at her apartment building, how is the postman supposed to know which of the 500 units to deliver the letter to? Or what if you are trying to get those accident reports to the correct insurance company in the skyscraper on Broadway in New York, but you don't have the floor number? Here's how you'd do it correctly.
Notice the abbreviation for "floor" is FL. Likewise the abbreviation for Apartment is Apt. and for Suite it is Ste. If you are curious about the correct abbreviation for states, apartments, or anything address related, you can get it in an address validation tool like the one that you can use for free at Smarty.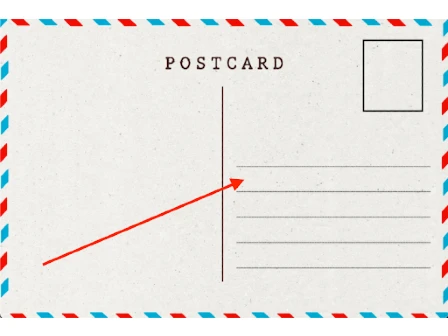 Ah yes, the postcard. The cheapest souvenir one can send from their favorite photogenic landmark. What little tricks are necessary for these bad boys to be sent to the correct address? What are the tricky secrets one should know when sending this to their grandma?
The rules for a postcard are the same as a regular address. Just make sure you write it on the cute little lines beneath the postage stamp.
How To Write a PO Box Address
In areas where there may not be door to door delivery services you can often gain access to a PO Box or Post Office Box. You may also use a PO Box as a business for more secure delivery of mail. Typically, these are rented from the Post Office directly with a selection of size options.
There are a few tricks to sending to a PO Box as they don't require all of the same components as a regular street address. Here's the example:
To be clear, you do actually write the words "PO Box" on the envelope, followed by the PO Box number. For example: PO Box 123456.
It is important to make sure you have the correct Zip Code when sending to a PO Box. Other than the PO Box number, the only identifier for where this letter should go is the city, state, and ZIP. Large cities may have more than one Post Office and you want to make sure it is as simple as possible for the automatic sorting machines. If you're not sure about the Zip Code on your address (PO Box or not) you can run it through an address validation tool to see what to put.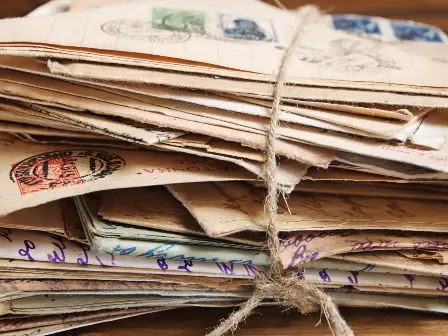 The Armed Forces have their own military address format to ensure soldiers are able to receive their mail as they are moved around the world. They do this by the use of various Post Office types; Air/Army Post Office (APO), Fleet Post Office (FPO), and Diplomatic Post Office (DPO).
Since each of the military addresses is handled by its dedicated postal channel there is no need to state the city or state when sending mail to this type of address. Instead you would list the Post Office abbreviation such as APO, and the acronym that indicates the recipient's duty station. Here's an example:
You'll notice there is a ZIP+4 at the end of that address. It is very important to include the 9-digit zip+4 when sending to military addresses.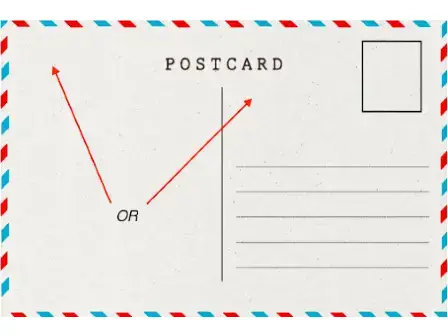 While it's not required to have a return address on your outbound mail, it is still a good idea to include it. If for any reason your letter is unable to be delivered, the postal service can return it to you if they have this return address. If there isn't one… It ends up in the trash.
A return address should be the same as a standard postal address, but with your information on it. For example:
The location of a return address is typically in the top left corner of the envelope. It is of value to note that you can include a return address on postcards as well, not just envelopes or percels. For a postcard you would either put it in the very top left corner of the card, or in the top left corner of the right half of the card.
A name is not required on the return address, but it may be useful if you are sending from a business or from a place where you are not the only person at the address.
Where to Put a Stamp On a Letter
In the top right hand corner.
This is a general rule of course. Whenever you're dealing with standardized and machine-automated systems there are a few additional rules to consider.
If mailing to Japan for instance, you'll want to check to see if your envelope is vertically oriented, or horizontal oriented. In a standard horizontal orientation the stamp goes in the top right hand corner. On a vertically oriented letter you'd place it in the top left corner.
In the US your first stamp goes in the top right hand corner, but if you need additional postage you can place the stamps next to the first one, growing out from the top right hand corner. Don't forget to leave the bottom inch or so of your envelope bare so that the automated mail processors can print barcodes in that area.
USPS International Address Example & Format
There's a trick to sending international mail . The problem is the differences in language, ordering of address components, and other local requirements. The solution is to ensure you're utilizing the latin character set using a process called transliteration . The reasoning is simple: universal understanding to increase the likelihood of correct delivery.
Where a US address would have no more than three lines (name, street address, region) international addresses are more likely to have five lines. For example if you are sending a letter from the United States to England it might look like this:
As far as placement goes, addresses sent internationally should have some space on all sides for additional information placed there by the Post Office. Much like the United States, many country's postal services use machines to process mail and will print barcodes on the envelopes in the empty space around the address.
As discussed earlier it is extremely important to ensure that your address has been validated, verified, and standardized before you stick on a parcel and ship it. With international mail becoming easier to send and more important for global businesses, you need an address checker that you can trust.
Smarty's USPS Address Format Checker is the fastest and most reliable address validation tool on the planet. With the ability to run millions of addresses through at a time you can clean up your database with the snap of your fingers. You can also set up the Smarty Address Autocomplete API to check the addresses when they are input into your system. You can try it for free today!
The leader in location data intelligence