Competition Listings
The Writing District Prize 2023
Creative Writing Ink Poetry Prize 2023
Forty South Publishing Tasmanian Writers' Prize
Judith Wright Poetry Prize
Creative Writing Ink Short Story Competition 2022
Malvern Theatre Short-Play Writing Competition
Odyssey House Victoria Short Story Competition
Martha Richardson Poetry Prize
MiNDFOOD Short Story Competition 2022
Recent posts.
Top Ten Tips For Writing A Sequel To Your Novel May 22, 2023
How To Turn Old Blog Posts Into An E-Book May 4, 2023
Dealing With Criticism: Navigating Feedback on Your Creative Writing April 13, 2023
How to Find the Right Writing Course for You April 6, 2023
How to Find a Literary Agent March 24, 2023
Uncategorized
How to & FAQ
Ask a librarian form
Live Online
Mobile Printing
Log In / Register
My Library Dashboard
My Borrowing
Checked Out
Borrowing History
ILL Requests
My Collections
For Later Shelf
Completed Shelf
In Progress Shelf
My Settings
Getting published: Writing competitions for teens
One way of getting published is to enter your work into writing competitions. Winning an award is the way many top New Zealand poets and writers have started their careers.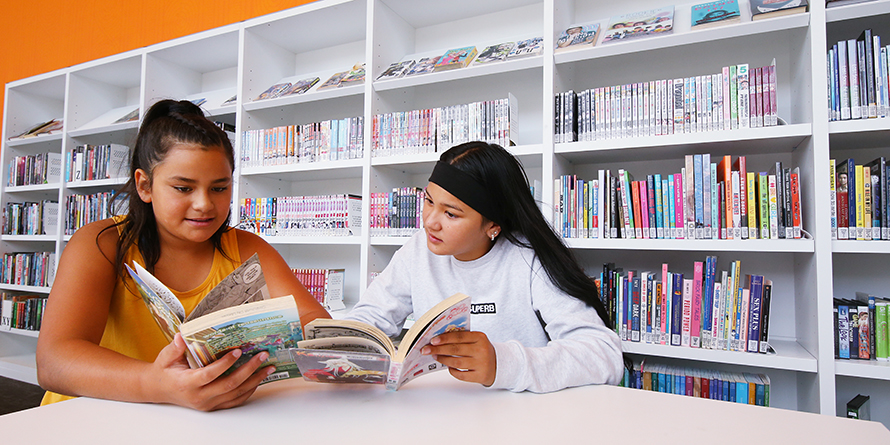 New Zealand writing competitions
The cambridge autumn festival short story competition.
The Cambridge Autumn Festival's Short Story Competition is now open. The theme for this year's competition is "A hard day's work".
First prize is $1000, second prize $500, third prize $250. There is no entry fee and no age limit. The word limit is 1500 words. Entries close 31 January 2023.
Find out more: The Cambridge Autumn Festival Short Story Competition
Charles Brasch Young Writers' Essay Competition
Landfall runs the Charles Brasch Young Writers' Essay Competition , an annual award open to writers aged 16 to 21. Essays should not exceed 1500 words. The winner will be announced and published in each May issue of Landfall. The winner receives $500 and a year's subscription to Landfall. Entries for the Charles Brasch Young Writers' Essay competition close on 31 March 2023 .
Find out more: Charles Brasch Young Writers' Essay Competition .
Write On School for Young Writers - Write On Competition
Write On The School for Young Writers runs competitions. YEARS 4-6 Two winners will receive a $20 Scorpio Books voucher; YEARS 7-8 Two winners will receive a $30 Scorpio Books voucher; YEARS 9-10 Two winners will receive a $50 Scorpio Books voucher. Entries close 15 April 2023 .
Find out more:
Competitions
Write On School for Young Writers
Write On Magazine
Takahē runs annual poetry and short story competitions. The Takahē Collective Trust is a non-profit organisation that aims to support emerging and published writers, poets, artists and cultural commentators.
Find out more: Takahē .
National Flash Fiction Day Youth Competition
Submit your short story/prose up to 300 words. The 2022 NFFD Youth Competition is on 15 February to 30 April 2022 . Winners will be announced 22 June on National Flash Fiction Day celebrations. Winners and short-listed work will be published in a special edition of fingers comma toes.
Find out more: NFFD Youth Competition .
Sargeson Prize - short story competition
The Sargeson Prize is New Zealand's richest short story prize, sponsored by the University of Waikato. Named for celebrated New Zealand writer Frank Sargeson, the Prize was conceived by writer Catherine Chidgey, who also lectures in Writing Studies at the University. Entries open on 1 April for the Sargeson Prize and close at 11.59pm (NZST) on 30 June 2022 . There is no entry fee, and entries are limited to one per writer, per division.
The Secondary Schools Division is open to students enrolled at a New Zealand secondary school and aged between 16 and 18 years on the date that competition entries close. Entries must be a single story of no more than 3000 words. It must be an original, unpublished piece of work.
First Prize: $500
Second Prize: $200
Third Prize: $100
The winning story will be published by Newsroom in its literary section  ReadingRoom .
The winner of the Secondary Schools Division will also be offered a one-week summer residency at the University of Waikato, to be taken up in January or February of the following year. The residency will include accommodation and meals at one of the University of Waikato Halls of Residence, a writing space in the School of Arts, and mentoring from postgraduate students and/or academic staff in the Writing Studies programme. If the winner is under 18 years of age, parental consent will be required.
Find out more: Sargeson Prize .
The Elsie Locke Writing Prize
An opportunity for young writers ages 5-13 to develop an original piece of writing for publication inspired by New Zealand history and Elsie's work for peace, the environment, women's issues, and our community. Submissions can be any writing on a topic - past, present or future - that you think would have been of interest to Elsie. For example: personal narratives, poems, articles, essays, speeches or plays.
The winner will receive $250 and their story will be published in Toitoi 29. They will also receive a copy of Toitoi's latest hardback publication -  Jillion 2 . Email your writing to  [email protected] by 8 July 2022  and include your name, age, school and a parent or teacher's name and contact details.
Find out more: The Elsie Locke Writing Prize
National Schools Poetry Award
The National Schools Poetry Award is held annually. It is free to enter and open to Year 12 and 13 students across New Zealand. Entries are now open for the National Schools Poetry Award. Entry deadline: 11 July 2022 .
The winner and nine finalists will win cash and prizes for their poems, plus an invitation to attend an exclusive masterclass with leading New Zealand poets at the IIML on Wellington's Victoria University campus.
Find out more: National Schools Poetry Award .
Poetry New Zealand Yearbook Student Poetry Competition
Entries are now open for the Poetry New Zealand Yearbook student poetry competition. Send in your previously unpublished original poem and be in to win a copy of Poetry New Zealand Yearbook 2022. Winning poems will be published in the 2023 edition of the Poetry New Zealand Yearbook, and each poet and their school will also receive a copy of the book.
Entries close 15 July 2022 .
Find out more: Poetry New Zealand Yearbook student poetry competition
Smart Alex competition
Smart Alex 2022  coincides with the release of  Te Kupenga , and students are encouraged to use this taonga to become familiar with the work and collections of the Turnbull Library.
The competition is open to all secondary school students in New Zealand and the South Pacific Islands. As in previous years, there are two age-group categories for entries:  Years 9-10 , and  Years 11-13  and the Friends are offering $3,100 in prize money.
Entries close 28 August 2022 .
To fire your imagination visit your school library and look through  Te Kupenga , opens a new window  or browse the Te Kupenga content on the National Library website:  Te Kupenga , opens a new window  . Or you could also  search on-line , opens a new window  to discover an item in the Turnbull collections that inspires you.
For further information about Alexander Turnbull himself, see his biography in  Te Ara – The Encyclopedia of NZ , opens a new window , the FoTL website, or the  Alexander Turnbull Library website , opens a new window .
Find out more: Smart Alex competition
Re-Draft is a nationally acclaimed collection of teenagers' writing, published each year by Clerestory Press. Any New Zealand teenager can enter their work. Entries can be any creative writing genre and will be judged by award winning New Zealand writers. The entry form for this year's competition can be found in Re-Draft 20: Death in a raincoat .
Entries close 30 September 2022 .
Sunday Star-Times Short Story awards
This annual competition includes a secondary category. Entries close 31 October 2022 .
Find out more: Sunday Star-Times Short Story Awards  
Rainbow Writing Competition Whakataetae Tuhituhi
Out on the Shelves runs a writing competition every year to celebrate young rainbow voices across Aotearoa. There are two age categories – Under 16, and 16 – 24 – and they accept poetry and flash fiction (any story under 1,000 words or less). Winning and shortlisted entries are published on the Out on the Shelves website and celebrated in their annual Rainbow Zine . Entries close 30 July 2022 .
Find out more:  Rainbow Writing Competition Whakataetae Tuhituhi
Zephyr Short Story Competition
The Zephyr Short Story Competition is run by the Wellington Branch of the New Zealand Society of Authors. There are two sections - Junior for writers 18 years and younger, and Open for all writers over 18. Back in 2022.
Find out more: Zephyr Short Story Competition
More awards
Pikihuia awards.
The Pikihuia Awards (formerly the Huia Short Story Awards) is a biennial competition that started in 1995 to discover and recognise Māori writers. The awards encourage diverse Māori viewpoints and writing in both te reo Māori and English. Each award category is open to adults and school students. Find out more . 
International writing competitions
$10,000 text prize.
The Text Prize for Young Adult and Children's Writing is an annual $10,000 prize awarded to an outstanding unpublished manuscript. Since its inception in 2008, the Text Prize has become one of the most renowned prizes for young adult and children's writing in Australia and New Zealand. There is also the Steph Bowe Mentorship for Young Writers to nurture and encourage a writer under the age of 25. Published and unpublished writers of all ages are now invited to enter works of fiction or non-fiction.
The winner will be announced in mid-2021 and will receive a publishing contract with Text and a $10,000 advance against royalties. Find out more .
Foyle Young Poets of the Year Award
For poems written by any young poet aged 11 to 17. Each year 100 winners (85 commendations and 15 overall winners) are selected by a team of high profile judges. Free entry. Find out more: Foyle Young Poets of the Year Award .
Other publications to submit your work to
Starling - new writing from young new zealanders.
Starling considers work from New Zealand writers under 25 years old at time of submission. Starling is published twice yearly in January and July. Submissions may be made at any time to be considered for the next issue, so the best time to send your work is when you feel it is ready. The editors will read and respond to all submissions as soon as possible, and in any event no later than 8 weeks following the deadline. The editors are unable to enter into correspondence regarding individual submissions or their selections.
The deadlines for work to be considered for each issue are 20 April for the Winter issue and 20 October for the Summer issue.
Poetry: send up to six poems.
Prose: Send up to two pieces, each up to a 5,000 word maximum. Prose may include short stories, creative non-fiction, personal essays or anything else you can surprise them with.
Find out more: Starling submissions .
fingers commas toes
fingers comma toes is an online journal for children and young adults created by Lola Elvy and Tristan Deeley in October, 2015, in Nosy Be, a small island to the west of mainland Madagascar.
Find out more: fingers commas toes submissions .
Powered by BiblioCommons.
BiblioWeb: webapp01 Version 4.10.0 Last updated 2023/04/12 11:19
About University of Otago
Research and Enterprise at Otago
Learning and teaching
Māori ki Ōtākou
Pacific at Otago
International at Otago
Alumni and Friends
Contact Otago
Creative writing competition
Check out the winning entries of the creative writing competition and listen to the podcasts on Otago Access Radio!
A creative writing competition for staff and students
Do you love to write? Here's a competition for you.
With four categories – student poetry, student fiction, staff poetry and staff fiction – this is an opportunity for ALL keen writers across ALL of the University's campuses to have a go.
The competition has been created as part of the University's 150th celebrations – and will become an annual contest on the University calendar.
This year, to celebrate the University's 150th anniversary, the writing prompt is "Daring to be Wise".
As Otago psychology research has shown creativity is hugely beneficial for mental health, this competition is one way of supporting creativity among our University community.
University of Otago reasearch on creativity
Important dates
Opens: Monday 8 July
Closes: Friday 6 September
Winners announced: Thursday 3 October
Guest judge: Dunedin-based novelist and poet Fiona Farrell
Plus a small panel which will include Otago Bulletin Board Editor Lisa Dick and English and Linguistics Programme Teaching Fellow Nicola Cummins
With four categories, there will be four winners:
Student poetry
Student fiction
Staff poetry
Staff fiction
Each winner will receive a prize pack from one of our sponsors: Otago University Press, University Book Shop, University 150th, and the English and Linguistics
In addition, winning poems and stories will be published in the Otago Daily Times, excerpts will be published on posters to be put up around campus, and winners will have the opportunity to read their winning entries on Otago Access Radio.
Important points about the competition
The competition is open to University of Otago students and staff at all of the University's campuses
Stories and poems must be original and previously unpublished (entries will be run through the University's plagiarism checking system Turntin)
Limit of one entry per person
All entries must be relatable in some way to this year's competition prompt: "daring to be wise"
Stories must be supplied as a Word document
Entries will be judged anonymously – so no names on headers or footers
By entering your story or poem, you are bound by the terms and conditions of this competition
Any story or poem entered in the competition may be featured on the University's website, University of Otago publications and social media channels, and other media channels.
Winning stories will be published in the Otago Daily Times and read by the author on Otago Access Radio
How to enter your work in the writing competition
Send a Word document of your story or poem to [email protected] attached to an email with your full name, phone contact, email contact and full residential address
Include the category you are entering – for example student poetry; staff fiction
Students should also supply their current student ID number
University of Otago staff should use their staff email address
Terms and conditions
By submitting your artwork you agree to be bound by the following terms and conditions and affirm that your entry complies with all of the terms and conditions of the competition.
What are we looking for?
Any story or poem which uses "Daring to be Wise" as its theme
Stories to be no more than 2,500 words (but this is an absolute word count, not an aim, and shorter stories are absolutely fine)
Who may enter
The competition is open to all current University of Otago students and staff
Members of the organising team and their immediate families are not eligible to enter the competition
Disqualifications
The University of Otago reserves the right to disqualify any entry which does not comply with these terms and conditions.
Cancellations or amendments
The University of Otago reserves the right to cancel or amend the competition or rules at any time without prior notice.
Your rights
You own the copyright and ownership for your artwork under a Creative Commons Attribution (CCA) licence. See the Publication and Licensing section for more information.
Your responsibilities
You will not submit anything that shows illegal or irresponsible behaviour, or anything that is otherwise likely to bring the University into disrepute.
If your story or poem wins the University may also use it on University of Otago websites, Facebook, and other websites, media and publications promoting the University; and
You are responsible for ensuring that your story or poem does not infringe any copyright. We will also run all entries through the University's plagiarism tool Turntin.
You must have written the story or poem yourself
Limitation of Liability
By entering this competition you agree to release, discharge, and hold harmless The University of Otago and University employees from any claims, losses, and damages arising out of your participation in this competition or any competition-related activities.
The University of Otago reserves the right to refuse to award any prize to an entrant who the University decides at its sole discretion has violated these terms and conditions or acted in an unfair way
Decisions of the judge is final and binding and no correspondence will be entered into
The winners will be announced at a prizegiving event on Thursday 3 October. During this event winners will be invited to read their poem or an excerpt from their story
Publication and licensing
The winning entries may be made publicly available on the University of Otago websites and publications, and other media.
The entries will be published under the Creative Commons Attributions licence (New Zealand).
You understand that the CCA license means that you grant anyone, including the University of Otago, the non-exclusive right to share (to copy, distribute and transmit) the work, to remix (adapt) it or make commercial use of it without further permission from you, provided you are attributed as the creator of the work;
You waive any claims to royalty, right or remuneration for such use that the University of Otago may make of your artwork.
Winners' list
Winners' names will be published on University of Otago web and social media sites.
The University of Otago collects, stores, uses and discloses your personal information in accordance with the provisions of the Privacy Act 1993. Your personal details will only be used for the purposes of the competition.
Any questions?
If you have any questions, please contact us:
Email [email protected]
Want to know more? Listen to co-organiser Nicola Cummins discuss the competition on Radio One
AskOtago Service Portal Pātai ki Otāgo
0800 80 80 98
+64 3 479 7000
Translate this page
Translate this page Close
Accessibility Āheinga toro
Top of page Tihi whārangi
Brain Bunny
Creative writing workshops, writing inspiration, competitions & awards for children.
We try to keep this page updated regularly, but please check the links for the latest competition details. We add any new competitions we come across to the Brain Bunny Facebook page , so please feel free to follow us there for the latest news.
Competitions
FABO is a free writing contest for kids – they give you the first paragraph, you decide what happens next! There'll be a new story to write every fortnight. Submit your story before the closing date and you could win a prize. Visit Website
Young Authors Challenge
A short story competition for primary and intermediate aged children living in Auckland or Northland. Visit website
Poetry Box:
Poetry Box is a New Zealand poetry page for children, teachers, parents, and writers and readers of children's poetry. Poetry Box host several poetry competitions for children, closing at different times throughout the year. Visit website
NZ Poetry Society Competition:
The New Zealand Poetry Society offer youth competitions for both free verse and haiku. All sections close at the end of May annually. Visit website
The Queen's Commonwealth Essay Competition
For young writers aged 18 and under who are citizens or residents of a commonwealth country. Entrants are divided into junior and senior categories and essays for both divisions must be written on one of the given topics. Visit website .
Sunday Star Times Short Story Award:
Secondary school students may enter short stories of up to 3000 words in length into the Secondary Schools Division of the Sunday Star Times Short Story Award. A first prize of $1000 and a work experience day at Random House Publishing is offered. Closes in November annually. Visit Website.
One Teen Story
One Teen Story  publishes 4 stories a year and accepts submissions from teen writers ages 13-19. For they're contest they're asking writers ages 13-19 to enter their original, unpublished fiction. They are interested in great short stories of any genre—literary, fantasy, sci-fi, love stories, horror, etc. Visit Website
Places to Submit Writing
Toitoi publish material from 5-13 year olds with an original and authentic voice that other young people can connect to and be inspired by and that reflects the cultures and experiences of life in New Zealand. Visit website
Re-Draft offers writers aged 13-19 the chance to be published. Submissions of short stories and poetry will be considered. Submissions close on September 20th annually. Entry form can be copied out of the back of the previous year's edition of Re-Draft which is available at local or school libraries. Visit website
Write On is a twice yearly magazine full of poems and stories by writers aged 8-19. Contributors must subscribe to the magazine. Visit website
Porirua Library Junior Journal
A collection of junior book and event reviews, creative submissions, and outlooks on literary life from Porirua kids and kids-at-heart. Visit Website
Polyphony H.S.
Polyphony H.S. is a international student-run literary magazine for high school writers and editors. Submissions of poetry, fiction and creative non-fiction are accepted from students aged 14-18 internationally, and every student who submits gets extensive feedback on their work.  Visit website
Festivals and Inspiration
Storylines festival.
The Storylines Festival is held in Dunedin, Christchurch, Wellington, Northland and Auckland in August annually. The festival gives children (and adults!) a chance to meet their literary heroes – authors, illustrators, storytellers or book characters. Each year, Storylines also run several writing and illustration competitions for children. Visit website
The School for Young Writers
The School for Young Writers offers classes in for children in Christchurch, and distance learning options. Visit Website.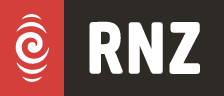 Nine to Noon Short Story Competition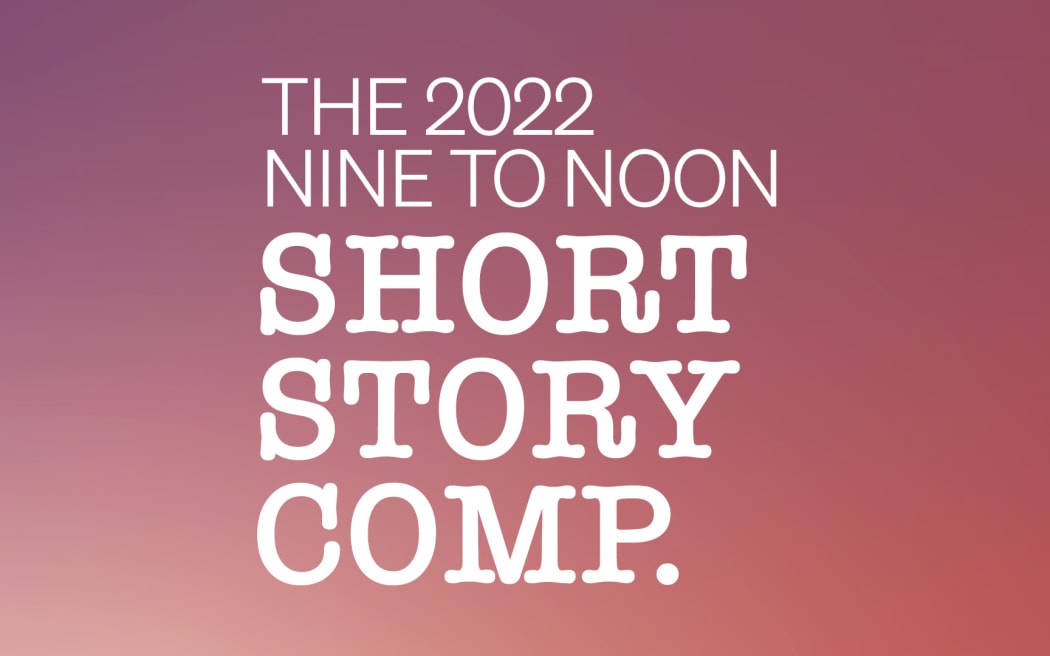 Welcome to the 2022 Nine to Noon Short Story Competition, judged by author Harry Ricketts and Rebecca Reilly.
Entries open September 5 and close on September 30, 2022.
The top five winners will be announced on Friday 28 October, and those stories will be purchased by RNZ and recorded and broadcast on Nine to Noon in November.
Nine to Noon host Kathryn Ryan says she's excited about the competition happening again.  "We were bowled over by the response last year with nearly 1500 entries. We can't wait to see what our brilliant listeners do again with the written word."
"A great short story gives us a glimpse into a life so immediate that we feel we know both that person and their world," says Harry Ricketts.
He says there was a huge range of entries to last year's competition but the ones that stood out were those that had "a lot of heart and a lot of skill".
Terms & conditions:
The competition is open to anyone 16 years and older, and has a 2,000 word limit.
No stories which have previously been published can be entered.
Only one entry per writer.
Stories will be anonymised for judging.
Not open to RNZ employees.
By entering this competition, you agree that RNZ can make a recording of the story to use on radio and online, as well as publishing the story on the RNZ website. RNZ will purchase the rights to the five winning stories.
Competition Judges
Harry Ricketts has recently retired from the English Programme at Te Herenga Waka Victoria University of Wellington, where he continues to teach a course in creative writing. He has taught some of Aotearoa's most brilliant authors, essayists and poets. Harry is a biographer, essayist and poet himself, and has published around thirty books. They include poetry, fiction, non-fiction and literary biography - among them the internationally acclaimed The Unforgiving Minute: A Life of Rudyard Kipling and Strange Meetings: The Lives of the Poets of the Great War . Harry's latest is Selected Poems , just published in June.
Rebecca K Reilly (Ngāti Hine, Ngāti Rehua ki Ngātiwai) is a novelist from Waitākere.
Her first book Greta & Valdin won the Hubert Church Prize for fiction and the Aotearoa Booksellers' Choice Award in 2022. Rebecca has a Bachelor of Arts (Hons) in German and European studies from the University of Auckland and a Master of Arts from the International Institute of Modern Letters at Te Herenga Waka, Victoria University of Wellington, where she won the Adam Foundation Prize in creative writing for 2019.

You are using an outdated browser. Please upgrade your browser or activate Google Chrome Frame to improve your experience.
UNESCO Cities of Literature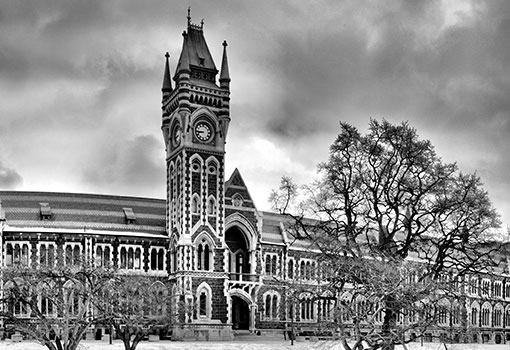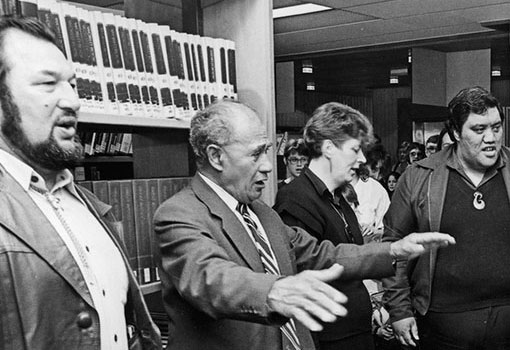 Latest happenings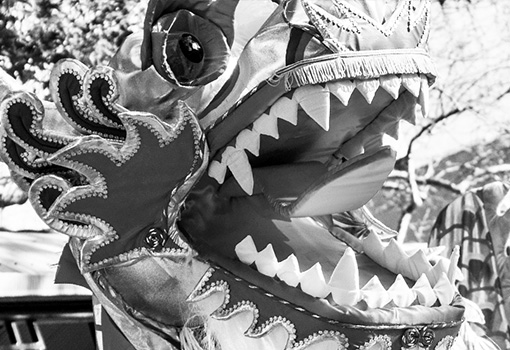 What's On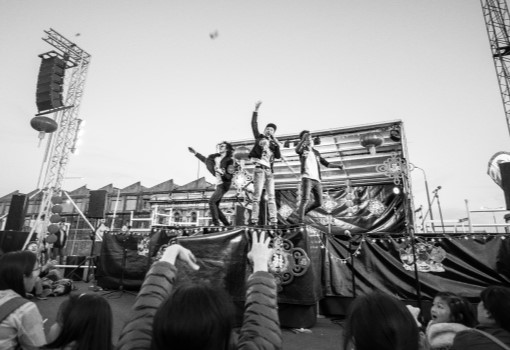 Awards and Competitions
Dunedin was the first city in New Zealand to initiate a writer's fellowship and today considerable support is provided to many writers through the multitude of awards, competitions and residencies on offer. Dunedin is passionate about the arts, serious in investing resources to grow a nation of talented artists, and always interested in collaborating with other creative cities nationally and countries internationally. There are an abundance of opportunities that aim to nurture and promote Dunedin and New Zealand  writers and writing, open to those who are published and unpublished.
A Land of Granite: Teen Writing Competition
Dunedin UNESCO City of Literature in partnership with the Dunedin Public Art Gallery and in collaboration with Dunedin Public Libraries invited participation in a teen writing competition, timed to coincide with the Dunedin Public Art Gallery Colin McCahon exhibition A Land of Granite: McCahon and Otago. https://dunedin.art.museum/exhibitions/present/a-land-of-granite/
The writing competition was open to high school students and called for fictional writing in response to McCahon's paintings, limited to 750 words. The competition coincided with the lock down in New Zealand enforced to reduce the spread of COVID-19 during April through May 2020.
Colin McCahon is one of New Zealand's key 20th Century painters.His work over forty-five years consisted of various styles including landscape, figuration, abstraction and the overlay of painted text. Dunedin Public Art Gallery curators Lucy Hammonds and Lauren Gutsell referenced the theme of a walking tour for this exhibition, following in the artist's footsteps and displaying 14 locations McCahon had connections to in Dunedin.
Judging the competition was well-known Dunedin writer Robyn Maree Pickens. As well as her writing career Robyn has an MA in Art History and has worked in galleries and art project spaces in Auckland and Dunedin. Robyn's art writing has appeared in ArtAsiaPacific online,   ANZJA, Art + Australia online,   The Pantograph Punch , and  Art New Zealand . Currently she is a PhD candidate in ecological aesthetics at the University of Otago, and an art reviewer for the  Otago Daily Times  and  Art News .  Robyn secured a writing residency at Saari Residence, Finland between January and February 2020.
Entries were of a particularly high standard despite participants being unable to view McCahon's works in the flesh. Robyn was particularly impressed by the perseverance and quality of the responses among those who took part. The official prizegiving ceremony took place at Dunedin Public Art Gallery with good self-distancing practice adhered to.
https://robynmareepickens.com/about/
CASELBERG INTERNATIONAL POETRY PRIZE
Keep an eye out for the annual Caselberg Trust International Poetry Prize and be in to win a cash prize along with the chance to be published in the highly regarded magazine, Landfall. There are two main prizes, with all winning and highly recommended entries being published on the Caselberg Trust website. Make your mark and get those creative juices flowing!
The Caselberg Trust purchased the Broad Bay, Dunedin home of the late John and Anna Caselberg in 2006, with the aim of hosting creative residencies in the house. Since inception, the Trust has held a variety of creative projects and events, as well as hosting a number of well-known New Zealand writers and artists at the cottage. 
www.caselbergtrust.org
DUNEDIN THEATRE AWARDS
The Dunedin Theatre Awards celebrate and highlight the amazing theatre talent we have in this great little city. The awards are inclusive with no distinction made between professional and amateur and aim to celebrate excellence across open-to-the-public productions, performances, works, readings are eligible.
The 'Narrative / Script of the Year' award offers writers the chance to demonstrate their literary skills as they are assessed against assorted criteria including performance, storytelling, artistery and engagement.
https://www.facebook.com/dunedintheatreawards/
THE JANET FRAME LITERARY TRUST
The Janet Frame Literary Trust, based in Dunedin, makes annual awards to a New Zealand poet or fiction writer, or a literary organisation which directly benefits New Zealand writers. Applicants are not invited to apply, but selected by an Advisory Panel. Past winners have included poet Peter Olds, fiction writer OE Middleton, and the NZ Society of Authors (PEN).
Janet Frame was awarded many prizes, awards, fellowships, scholarships and grants throughout her highly successful writing career. She was made a Commander of the Order of the British Empire (CBE) for services to literature, awarded an honorary doctorate of literature from Otago University, and the Waikato University. She also received New Zealand's highest civil honour in 1990 when she was made a Member of the Order of New Zealand and was a nominee for the Nobel Prize in Literature.
www.janetframe.org.nz
THE KATHLEEN GRATTAN AWARD
Auckland poet Kathleen Grattan, a journalist and former editor of the New Zealand Woman's Weekly, died in 1990. Her work was published in Landfall and other volumes including Premier Poets, a collection from the World Poetry Society. Her daughter Jocelyn Grattan, also shared her mother's love of literature and generously left Landfall a bequest with which to establish an award in memory of Kathleen Grattan.
This biennial award is New Zealand's premier prize for poetry, and is for an original collection of poems, or a long poem, by a New Zealand or Pacific resident or citizen. The winner receives $16,000, along with a 12 month subscription to Landfall and consideration for publication by the Otago University Press.
www.otago.ac.nz
LANDFALL ESSAY COMPETITION
In 1997, Landfall, New Zealand's foremost literary journal turned 50 and to mark such an occasion, launched an essay competition. The Landfall Essay Competition aims to encourage New Zealand writers to think aloud about New Zealand culture, and to revive and sustain the tradition of vivid, contentious and creative essay writing in this country. The winner receives $3000 and a year's subscription to Landfall.
POEMS IN THE WAITING ROOM (NZ) COMPETITION
hosts an annual poetry competition open to New Zealand residents. The entry fees are used to assist with the printing of future PitWR seasonal cards.
The aim, with every seasonal poetry card, is to select poems which will take readers away from the sometimes quite stressful or anxious wait they may be experiencing. So we're not looking for poems about medical issues/scenarios as competition entries. We're more likely to choose poems, which are upbeat, uncomplicated and likely to leave a reader feeling happier about themselves and the world.
The four winning poems are included in the winter edition of the poetry cards and braille booklets. Prizes are either cash or book vouchers   All non-placed entries are considered for future poetry cards.
www.waitingroompoems.wordpress.com
ROBERT BURNS POETRY COMPETITION
The Robert Burns Poetry Competition is a collaboration between the Dunedin Public Libraries and The Dunedin Burns Club. Entrants are encouraged to write a poem in English or Scots, inspired by the life or works of Robert Burns and opportunities exist for entries under three categories; the young poet, the unpublished poet and published poets. Young poets must be aged between 5 and 17 years of age inclusive at the time of entry. Entries are judged by associates of the Robert Burns Fellowship and the winners are announced and presented with prizes on Robert Burns' birthday, 25 January.
www.dunedinlibraries.govt.nz
ROBBIE ROCKS
Robbie Burns may be the greatest songwriter in history. He was certainly the outstanding 'rock star' of 18th-century Scotland and love for his poems and songs has spread around the world ever since. Organised by Toitu Otago Settlers Museum, this event calls for entrants to rejuvenate Robbie's musical genius and rock their version of a Burns' classic. There are two categories, one for youth and an open section. If you are in town on the bard's birthday - make sure you pop on down to see the finalists - it will literally have you rocking in the Octagon.
www.toituosm.com
SHORT FILM OTAGO
A short and wonderful opportunity awaits. Short Film Otago supports the growth and development of screen-drama in Otago and encourages writers to develop excellence in short film scriptwriting. The best scripts submitted are guided through a rigorous script editing process, with two or three selected each year for production. Guidance and oversight are gifted by the Short Film Otago executive team.
www.sfo.org.nz
FOR MORE AWARDS AND COMPETITIONS
http://authors.org.nz/opportunities/nzsa-awards-grants-and-fellowships/