You control your data
We and our partners use cookies to provide you with our services and, depending on your settings, gather analytics and marketing data. Find more information on our Cookie Policy . Tap "Cookie Settings" to set preferences. To accept all cookies, click "Accept All".
Cookie settings
Click on the types of cookies below to learn more about them and customize your experience on our Site. You may freely give, refuse or withdraw your consent. Keep in mind that disabling cookies may affect your experience on the Site. For more information, please visit our Cookies Policy and Privacy Policy .
Choose type of cookies to accept
These cookies allow us to analyze our performance to offer you a better experience of creating resumes and cover letters. Analytics related cookies used on our Site are not used by Us for the purpose of identifying who you are or to send you targeted advertising. For example, we may use cookies/tracking technologies for analytics related purposes to determine the number of visitors to our Site, identify how visitors move around the Site and, in particular, which pages they visit. This allows us to improve our Site and our services.
These cookies give you access to a customized experience of our products. Personalization cookies are also used to deliver content, including ads, relevant to your interests on our Site and third-party sites based on how you interact with our advertisements or content as well as track the content you access (including video viewing). We may also collect password information from you when you log in, as well as computer and/or connection information. During some visits, we may use software tools to measure and collect session information, including page response times, download errors, time spent on certain pages and page interaction information.
These cookies are placed by third-party companies to deliver targeted content based on relevant topics that are of interest to you. And allow you to better interact with social media platforms such as Facebook.
These cookies are essential for the Site's performance and for you to be able to use its features. For example, essential cookies include: cookies dropped to provide the service, maintain your account, provide builder access, payment pages, create IDs for your documents and store your consents.
To see a detailed list of cookies, click here .
This site uses cookies to ensure you get the best experience on our website. To learn more visit our Privacy Policy

Resume Help
How to Make a Resume With No Experience: Examples & Tips
How to Make a Resume With No Experience: Examples & Tips
Writing a resume with no experience seems like a mission impossible. But there's a way to make a resume with no work experience look great! And you're about to see how.
As seen in:
Reading job ads can leave you feeling frustrated, especially if you're writing a resume with no experience. It's like all employers want candidates under 25 years old with 10+ years of experience! How's that even possible?!
We'll show you how to make an impressive resume with no job experience. Whether you need a high-school student resume with no work experience or a first-job resume after switching careers—you'll learn how to build a resume with no experience soon!
This guide will show you:
First job resume example better than 9 out of 10 resumes out there.
How to make a resume for the first job if you have no work experience.
What to put on a resume with no work experience to show professionalism.
Skills for a resume with no work experience & examples of how to highlight them.
Want to save time and have your resume ready in 5 minutes? Try our resume builder. It's fast and easy to use. Plus, you'll get ready-made content to add with one click. See 20+ resume templates and create your resume here .
Create your resume now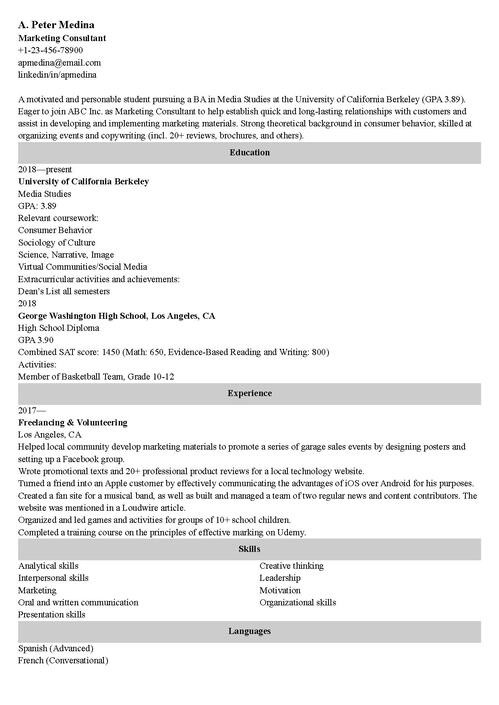 Sample resume made with our builder— See more resume samples here .
No matter where you are with your studies, we have covered it for you:
Teen Resume Examples
High School Student Resume
High School Graduate Resume
Student Resume Examples
Undergraduate Resume
College Freshman Resume
Current College Student Resume
College Graduate Resume
Internship Resume for College Students
Entry-Level Resume
Resume with No Experience: Example
A. Peter Medina
Marketing Consultant
+1-23-456-78900
linkedin/in/apmedina
A motivated and personable student pursuing a BA in Media Studies at the University of California Berkeley (GPA 3.89). Eager to join ABC Inc. as Marketing Consultant to help establish quick and long-lasting relationships with customers and assist in developing and implementing marketing materials. Strong theoretical background in consumer behavior, skilled at organizing events and copywriting (incl. 20+ reviews, brochures, and others).
2018—present
University of California Berkeley
Media Studies
Relevant coursework:
Consumer Behavior
Sociology of Culture
Science, Narrative, Image
Virtual Communities/Social Media
Extracurricular activities and achievements:
Dean's List all semesters
George Washington High School, Los Angeles, CA
High School Diploma
Combined SAT score: 1450 (Math: 650, Evidence-Based Reading and Writing: 800)
Activities:
Member of Basketball Team, Grade 10-12
2017—
Freelancing & Volunteering
Los Angeles, CA
Helped local community develop marketing materials to promote a series of garage sales events by designing posters and setting up a Facebook group.
Wrote promotional texts and 20+ professional product reviews for a local technology website.
Turned a friend into an Apple customer by effectively communicating the advantages of iOS over Android for his purposes.
Created a fan site for a musical band, as well as built and managed a team of two regular news and content contributors. The website was mentioned in a Loudwire article.
Organized and led games and activities for groups of 10+ school children.
Completed a training course on the principles of effective marking on Udemy.
Analytical skills
Creative thinking
Interpersonal skills
Oral and written communication
Organizational skills
Presentation skills
Spanish (Advanced)
French (Conversational)
Certifications
Marketing 101—Udemy Certification
Hobbies and Interests
Coffee culture (Certified Barista)
That's a great resume with no job experience example. Continue reading to find the bulletproof formula for your resume with detailed instructions. You'll also get a first job resume sample!
1. Choose the Right Structure for a Resume With No Experience
You're about to write a resume with no job experience, which suggests… you haven't had much experience writing a resume at all. But don't worry—it's much easier than you think. You simply need to follow the steps to create each section of your job application.
Here's what to put on your resume for the first job:
Resume header that includes your contact details .
Resume profile , such as a career objective summarizing your skills.
Education , where you add info on the schools you attended as well as your academic performance.
Relevant experience section. Paradoxical? Yes. But it may come in handy. You'll see.
Skills section, where you list your key abilities.
Apart from these, your resume will surely benefit from additional information as languages, hobbies, certifications, etc. Anything that you can do that's relevant to the job you're pursuing should end up on your resume with no work experience.
Would you like to add something more to your resume? Head straight to our guide: Resume Sections & Categories (with Tips on Order & Titles)
Now let's move on to actually writing something.
2. Add Education to a Resume with No Experience
Maybe you're writing a resume for a high school student with no work experience. Or you're in college and you're looking for a part-time job so you can stop asking your parents for money. Or perhaps you're writing a resume for a first job. No matter the case, listing education could be your resume's key strength on a resume with no experience.
This is what you should include in the education section:
Name and location of the school/college/university
Years of education
Information on your major
GPA that's high enough to put on a resume
Relevant coursework
Dean's list
Extracurricular projects
Honors, such as cum laude on a resume
Study abroad programs you participated in
But beware—don't fall into the trap of listing everything you can. Stick to the things that matter in the context of the job offer. For instance, only list your minor on your resume if it has something to do with the job for which you're applying.
Also, if you're a college student who hasn't graduated, don't worry—here's how to put college on a resume if you haven't graduated yet .
Here's what the education section on a resume with no experience for a college student can look like:
Resume with No Experience—Examples of Education Section
This example shows off high academic results because the job offer states that the role will require absorbing daily training sessions on product knowledge and strategy. Also, the candidate's field of study is related to the job—that's why listing relevant coursework makes perfect sense.
Here's an example of a high school student resume with no work experience:
Sample Resume for High School Students with No Work Experience—Education Section
This teenager doesn't have work experience, but we can guess they already have some useful skills!
If you still need more information on how to make the most of the education section on your resume with no experience, read our guide: How to Put Education on a Resume
3. Include Relevant Experience in a First-Job Resume
Recruiters only want one thing: hire the candidate who can do the job better than the rest. And the best way to see what candidates can do? Check what they did in the past!
This is where your relevant experience comes in. Don't worry: it doesn't have to be work experience. You can pick up valuable skills in plenty of settings, not just through employment.
The first step to identifying your relevant experience is to look at the job ad closely. Then, think of what you've done while at school, during freelance work, while volunteering, helping out family members, or by pursuing your hobbies, that matches the job requirements.
Here's how to do add relevant experience to a first-time resume:
Read the job advertisement and take note of what exactly the role you're pursuing involves.
Think about all the things you've done that are related to the skills and duties the employer put on the job ad.
Note those tasks down , for example: "wrote product reviews for a local tech-oriented website." or "created a website for my favorite band and got mentioned in a Loudwire article."
Match your experience with the right resume keywords .
Start each bullet point with a resume action verb such as collaborated, designed, improved.
Use numbers to quantify your achievements wherever you can.
These guidelines are pretty clear. But the question is— where did you get your experience?
Here are your options:
Mention Volunteering
This is one of the best ways to gain serious life experience—and volunteer work looks great on a resume for the first job. There are literally thousands of charities and NGOs you can support, and they all offer different opportunities. For example:
Fundraising: many charities need fundraisers to contact various businesses and organizations and look for additional funding. This role helps you improve your communication and negotiation skills. It also helps to set realistic goals and find ways to achieve them.
Tutoring: NGOs that support children and teens often need tutors of various subjects. By tutoring others, you can develop your soft skills, learn how to give clear instructions, and provide feedback.
Organizing events: organizations often need volunteers to help prepare special events, such as charitable auctions, fundraising festivals, etc. It's a great opportunity to boost organizational skills, learn about budgeting, and work on project coordination.
Manual work: NGOs also need people for basic labor, such as renovating classrooms, setting up a community garden, helping out at a soup kitchen. These experiences might come handy—for example, if you apply for a restaurant job, having kitchen experience at a children's shelter can make you stand out.
Highlight Internships
Pretty obvious, right?
Internships provide an opportunity to learn the fundamentals of a job while working alongside professionals. It's best to start looking for internship positions while at college—the sooner you learn, the better your chances of getting good jobs after graduation.
You can add internship to the work experience section, or make a separate internships section in your resume with no job experience.
When listing your internship experience on a resume , always mention:
Name of the position, such as Accounting Intern
Company name, location, and duration of the internship
Your roles, responsibilities, and achievements
List Extracurricular Activities
Your free time at school or college doesn't have to be all spent on partying.
Shocking, I know. But sometimes it's worth spending your free time on activities that can benefit you in the future. Think of students' associations you could join. Consider going to conferences. Write articles for a students' magazine. Join research projects. All these things will look great on a resume with no experience.
Here are some examples of cool things you can do while at school:
Set up a Facebook page for memes about your school, and learn the basics of social media marketing in the process.
Organize a mock Academy Awards night with students from the Film Club, and learn how to promote events while doing it.
Make interviews with local small business owners and get journalistic experience while writing article about succeeding in business.
See? You can gain useful experience at any occasion.
Remember that while describing your experience in a resume, you should use resume keywords. But hold on—do you know what exactly resume keywords are?
Many companies use the ATS (Applicant Tracking System) software to speed up recruitment. ATSs look for keywords on candidates' resumes to decide if the candidate has relevant experience. Thanks to this initial screening, recruiters have fewer documents to look at.
This type of screening requires you to write an ATS-friendly resume . In other words: If you want to make your experience count, you have to use the wording of the job offer itself.
Here's what it could look like:
Resume with No Work Experience—Example
Yep, the highlighted phrases include very common keywords. Using this kind of lingo to describe your experiences will help you to get past ATS screening and get noticed by recruiters.
See the difference? This example talks about the same tasks but using different words. It's far less impressive, isn't it?
The examples above will work regardless of your education level. You can use the same approach when making a college or high school student resume with no experience.
If you're not sure how to describe your experience effectively, read our guide: Make the Best Work Experience Section for a Resume
When making a resume in our builder, drag & drop bullet points, skills, and auto-fill the boring stuff. Spell check? Check . Start building a professional resume template here for free .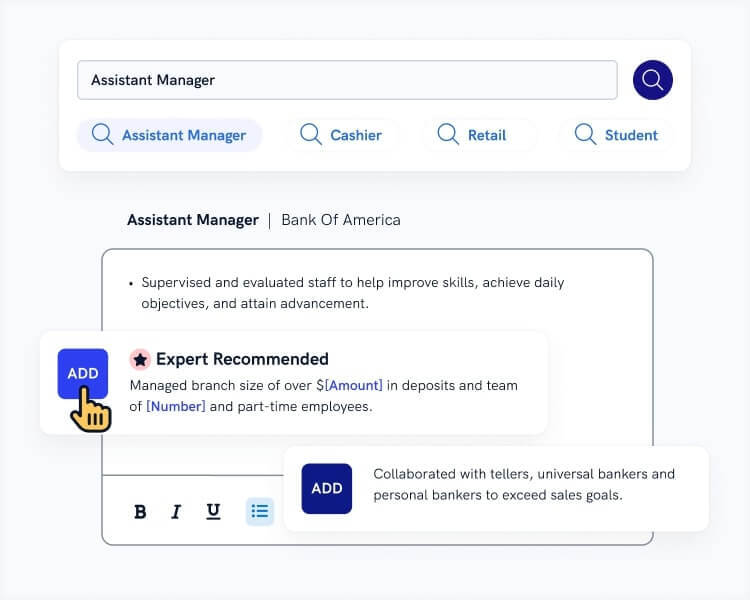 When you're done, our easy resume builder will score your resume and our resume checker will tell you exactly how to make it better.
4. Pick the Key Skills to Put on a Resume With No Experience
You need to convince the recruiter you have what it takes to be successful in the role you're pursuing. Since you have little (or no) work experience, you must give your skills as much prominence as possible.
Go through the job offer carefully and make a list of all the skills you see there.
Examples of Skills for a Resume with No Experience
Active listening
Creative thinking skills
Collaboration skills
Leadership skills
Management skills
Marketing skills
Microsoft Office skills
Oral and written communication skills
People skills
Personal skills
Physical fitness
Soft skills
Strong work ethics
Teamwork skills
Time management
Transferable skills
Take a good look at the list you end up with, pick the ones that you have and can prove. If you decide to put a skill like leadership on your first-job resume, make sure there's an achievement or activity that testifies to this. In our sample resume with no experience, the candidate's organizational skills are reflected in the bullet point that says the candidate organized activities for children, for example.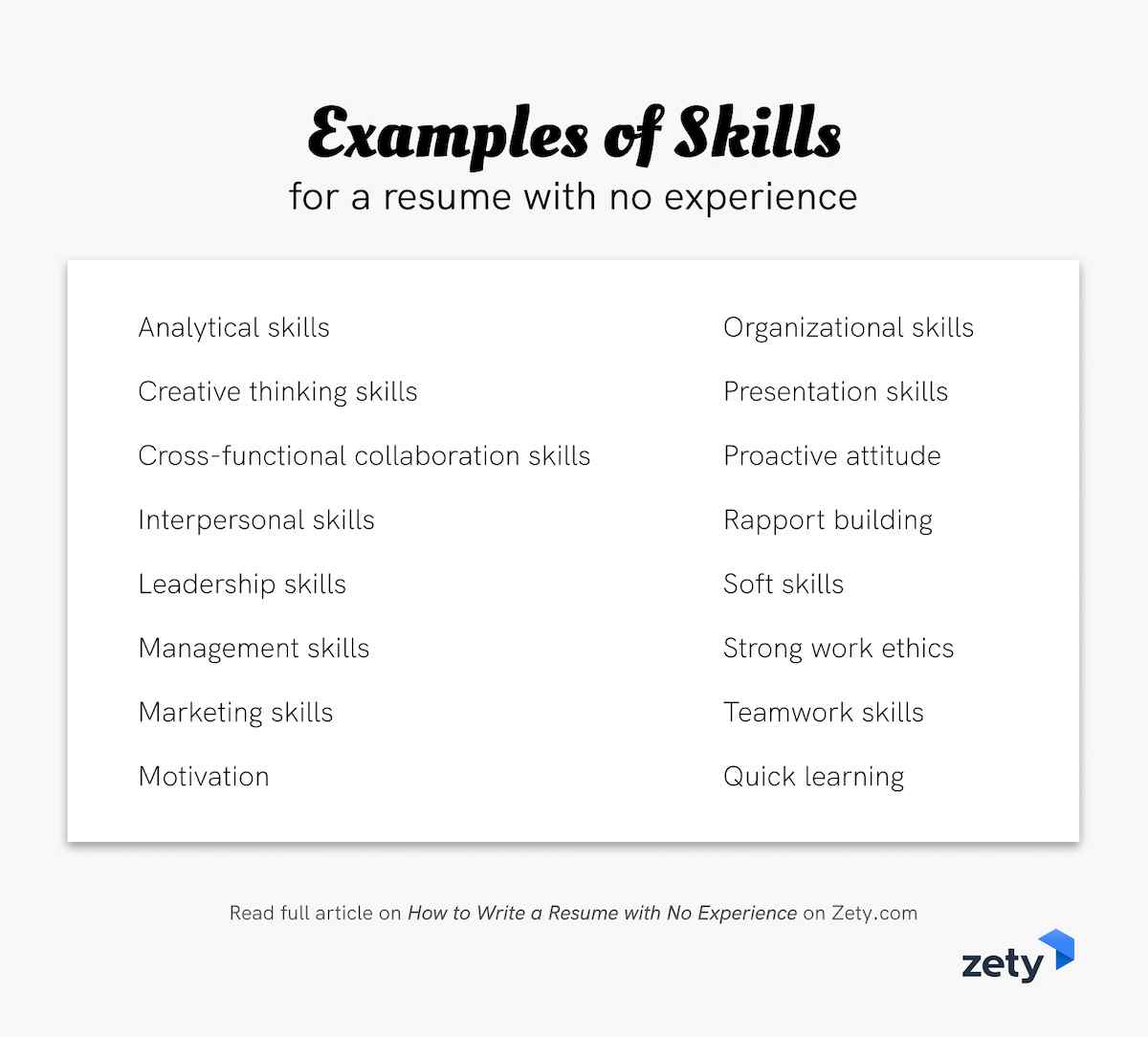 Don't be tempted to lie on your resume because if you make it to the interview, all the lies will come out. And once they do, you'll end up in a very uncomfortable situation.
Last but not least, remember to sprinkle your skills throughout your resume for the first job. Include some in the experience and education sections, as well as in your resume objective.
Not sure how to make the most of your skills on a resume? Read our guide: 99 Key Skills for a Resume (Best List of Examples for All Jobs)
5. Add Extra Sections to Your First-Job Resume for Maximum Impact
When your first-time resume's work experience section isn't great, you must jump on every opportunity to make up for it elsewhere.
If you have language skills to show off, do it by all means. If you want to put certifications on a resume —list them as long as they're relevant. If your hobbies and interests on a resume prove you're a cultural fit, don't hesitate to mention them.
Everything that's relevant to the job should make its way to your resume—that's how you can make a resume with no experience stand out.
Here's a couple of examples of extra resume sections to give you some ideas:
First Job Resume Example: Additional Sections
6. write a compelling resume objective.
At this point, your resume with no experience has all it needs… except for the beginning.
And no, it's not a joke. The best moment to write the opening paragraph of your "starter" resume is when everything else is in place.
You need to highlight the best parts of your resume … which is only possible once the entire document is ready. Then, write your resume objective statement . It's a short introductory paragraph showing who you are and what skills you have that the company could benefit from.
Here is how a good resume would nail it:
Read your resume with no experience resume closely and find up to 3 things you'd like to show off.
Start with your strong character traits ( motivated , personable ). It's best to take a look at the job ad to see what the employer needs rather than put random stuff here.
Say who you are ( student pursuing a BA in… ) You can mention your academic achievements here (high GPA for instance).
Mention the company you're applying to by name to personalize your first-job resume.
Say what you want to do for the company. You can take a look at the job ad to see what tasks are listed.
Say what your strengths are. You're welcome to plug in a couple of your biggest accomplishments here as well.
Once you have more relevant work experience, you'll be writing a resume summary —a condensed version of your best professional achievements. At this stage, however, an objective will be perfectly fine.
Here's what a first-job resume objective can look like:
Sample Resume Objective with No Experience
The good example follows a simple formula: who you are, what you want, what you can give back to the company. This is all you need to communicate in this section of your resume with no job experience.
The bad example has nothing of the above. It just expresses what the candidate wants, not what they can give to the company or what they want to do. Plus, it's generic enough to fit any role at any company—and this is how you can quickly tell a poorly-written resume objective from a great one.
Not sure how to write a captivating opening of your resume? Head to our guide on How to Write a Professional Resume Profile—Examples, Statements & Tips
7. Format Your First-Time Resume for Readability
Your resume with no work experience is almost done. The only thing you need to do now is format it properly.
How to format a resume with no experience:
Follow the reverse-chronological order (i.e. put the most recent info up top).
Add section headings to make your first-job resume easier to navigate.
Use professional-looking fonts that are easy on the recruiter's eyes.
Stick to the 11–12pt size range for regular text. Make the headings up to 4pt larger.
Set the resume margins to 1-inch all around.
Use single line spacing.
Save your resume as a PDF file (unless you're asked for a different file type).
This is it! Your resume with no experience is ready to be sent out to the recruiter.
Want to learn more about resume formats? Read our guide: Resume Formats—Find the Best One for Your Needs
8. Write a Cover Letter to Boost Your Chances
Here's the thing—About 50% of candidates send a cover letter along with their job application. Since your first-time resume doesn't exactly abound in professional experience, you can boost your chances of landing an interview by writing a great cover letter.
This is how to write a great cover letter with no work experience:
Make sure your cover letter format follows all the formal correspondence formatting rules.
Write a captivating cover letter intro that introduces you to the reader and encourages them to read on.
Say what skills you have, and they can be of benefit to the company.
Explain why you're a great cultural fit.
Always end your cover letter with a call to action.
Also, make sure your cover letter has the right length .
Remember—
A cover letter shouldn't repeat the content from your first-job resume. Use it to tell the recruiter about your motivations, fill in the gaps on your resume, and convince them you're the best candidate hands down.
Here's a guide that will show you how to write a cover letter in several simple steps: How to Write a Cover Letter in No Time
Plus, a great cover letter that matches your resume will give you an advantage over other candidates. You can write it in our cover letter builder here. Here's what it may look like: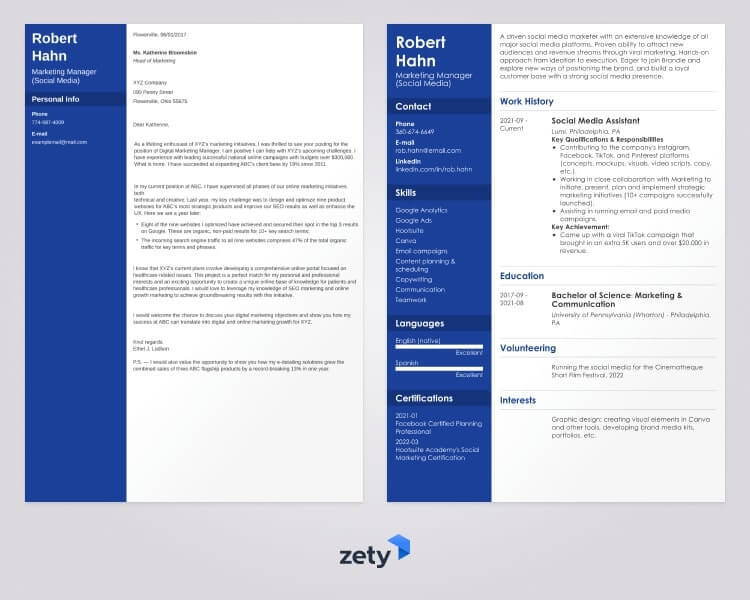 See more cover letter templates and start writing.
Key Takeaway
Now, let's sum up the tips from this article. Here's how to make a resume with no experience: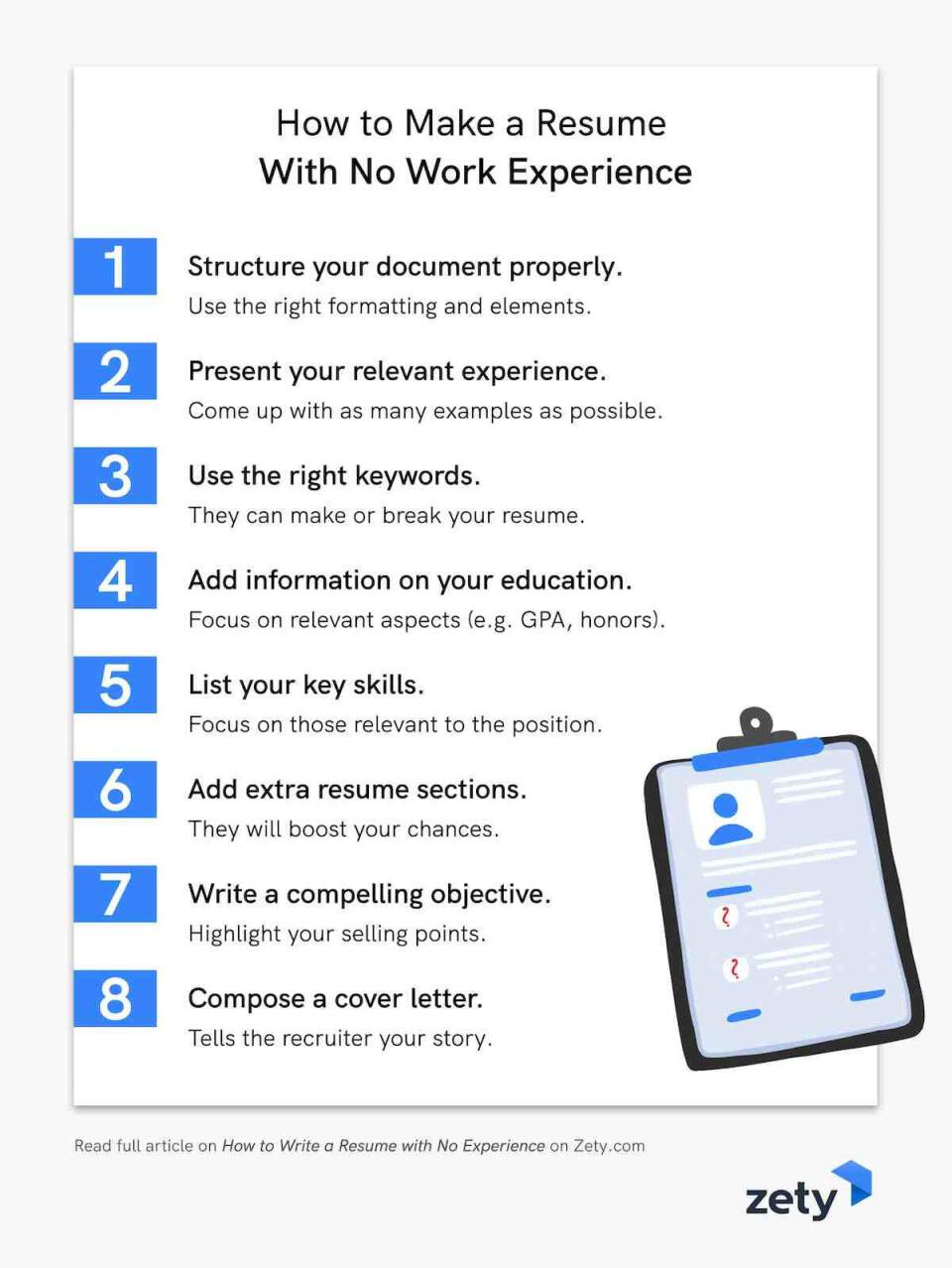 Structure your document properly. Use the right formatting and elements.
Present your relevant experience. Come up with as many examples as possible.
Use the right keywords. They can make or break a resume with no experience.
Add information on your education. Focus on relevant aspects (e.g. GPA, honors)
List your key skills. Focus on those relevant to the position.
Add extra resume sections. They will boost your chances.
Write a compelling objective. Highlight your selling points.
Compose a matching cover letter. Tell the recruiter your story.
About Zety's Editorial Process
This article has been reviewed by our editorial team to make sure it follows Zety's editorial guidelines . We're committed to sharing our expertise and giving you trustworthy career advice tailored to your needs. High-quality content is what brings over 40 million readers to our site every year. But we don't stop there. Our team conducts original research to understand the job market better, and we pride ourselves on being quoted by top universities and prime media outlets from around the world.
https://www.jobvite.com/wp-content/uploads/2018/04/2018_Job_Seeker_Nation_Study.pdf
Frequently Asked Questions about Resume with No Work Experience
Should i use resume templates to apply for my first job.
Yes, you should. Recruiters go through thousands of resumes every day, so a professional template is a great way to make your resume stand out from those of other candidates. A sleek resume design will go a long way towards making a good first impression. Wondering what your resume should look like ? Choose one of Zety's resume templates , designed to help you easily organize your resume format . Meanwhile, if you're short on inspiration for what to write, have a look at our entry-level resume examples and student resume examples , written by our team. You can tailor this expert-made content to your needs and be ready to apply in no time.
What do I put in the resume summary if I have never worked before?
Even if you are a fresh graduate, you can still create a successful resume profile . While it's not exactly possible to write a summary for a resume with no experience, what you can do instead is write a resume objective—the profile of choice for fresh grads and career-changers. Write two or three sentences with examples of your accomplishments and academic projects you led, mention your motivation for applying to this particular company, and add some information about your key skills . Finish off with a closing statement that will catch recruiters' attention and make them want to invite you to a job interview.
Check out these professional resume objective examples to find out more.
How do I list my degree on a resume?
If you're writing a resume with no experience, your academic history is likely to be your strongest asset. In order to properly list your degree on your resume , take the following steps:
Create an education section in your resume .
If you have no experience at all, you'll be skipping the work experience section anyway. If you have a bit of professional experience, though, put the education section before the work experience section. Once you gain experience, your work history will go first.
List only the highest level of education you've attained. If you need to mention more than one (e.g. because you're still studying for your degree), list your levels of education in the reverse-chronological order (read more about resume order of jobs and experience ).
Add your degree, e.g. BA in Psychology , followed by the name of the institution, e.g. University of Massachusetts .
Include your years of attendance, e.g. 2010–2014 . If you're still studying, specify your expected graduation year.
Consider adding extra information about your degree in your resume (e.g. extracurricular activities , Latin honors, relevant coursework , projects, achievements, scholarships, Dean's list , etc.). Only add your GPA to your resume if it was at least 3.5.
Use consistent formatting for every entry.
If you haven't completed your degree yet, read our guide about writing an undergraduate college student resume and see how to put unfinished college education on a resume .
Which skills should I include in my resume at the beginning of my career?
Having no job experience does not mean you don't have any skills at all. Focus on the abilities you have acquired so far, be it at the university or during internships—these are your transferable skills. Mention both hard skills and soft skills , alongside any technical skills that you have, like software proficiencies. Have a look at skills examples that you can include in your resume:
Cross-functional collaboration skills
MS Office skills
Quick learning
In order to decide which ones should be put in your resume, go through the job offer carefully and make a list of all the skills you can see there—these are the potential resume keywords to use in your application. Then pick the ones that you think you have and include them in your resume. Tailoring your resume in this way helps to ensure that your application will pass ATS tests and actually reach a recruiter.
You can read more about this in our articles about key skills in a resume and making an ATS-friendly resume .
Do I need a cover letter for my resume if I have no job experience?
Definitely, yes. Even though you don't have a lot of work experience, a well-written cover letter sets the right tone for your resume and shows that you've put in some extra effort in the recruitment process. What do you write in your entry-level cover letter ? Since you don't have any specific professional achievements, explain how your transferable skills can benefit the employer and demonstrate your motivation to join the company. Do not forget to pick a cover letter template matching your resume, and you're all set!
If you still don't know what to write, see our cover letter examples for more inspiration.
What are the best jobs for teens?
If you're still at school and want to earn some cash, you may want to think about taking a summer or a part-time job. Here are some ideas for jobs suitable for teenagers:
Yard worker
House cleaner
Grocery stocker
Restaurant host
Escape room attendant
Box office ticket seller
Want to know more about this? Read our guide on best jobs for teens and see some resume examples for teens if you don't know how to start writing your CV.
How do I explain my lack of experience in a job interview?
Attending a job interview when you have no prior job experience can be stressful. Don't worry, though, as you can discuss things shown below and still nail it:
In the absence of relevant job experience , lean on the other jobs or internships that you had up to that point and discuss transferable skills that could be useful in the position you are applying for, e.g. communication skills or teamwork skills .
If you have no professional experience whatsoever, focus on the skills gathered in university projects, volunteering experience , or extracurricular activities. Give relevant details about your contribution to the project or team. Describe how your skills helped you excel in an unfamiliar situation.
Use behavioral questions (i.e. those dealing with your experience, such as "Describe a time you had to resolve a conflict") as an opportunity to demonstrate your abilities. Remember to use the STAR method to explain how you navigated difficult situations. Keep in mind that your answers have to be in line with the company's goals and values.
For more impact, explain your motivation to join the company and show the recruiters that you're there for a reason: that you've conducted thorough research and made a conscious decision to apply for this particular position.
To better prepare yourself for your first job interview, read about best job interview tips and tricks and top interview questions and answers .
Thanks for reading my guide! Now I'd love to hear from you:
What are the biggest challenges of writing a resume with no work experience?
What part do you struggle with the most?
Let me know. Let's get the discussion started!
Don't miss out on exclusive stories that will supercharge your career!
Get a weekly dose of inspiration delivered to your inbox
Similar articles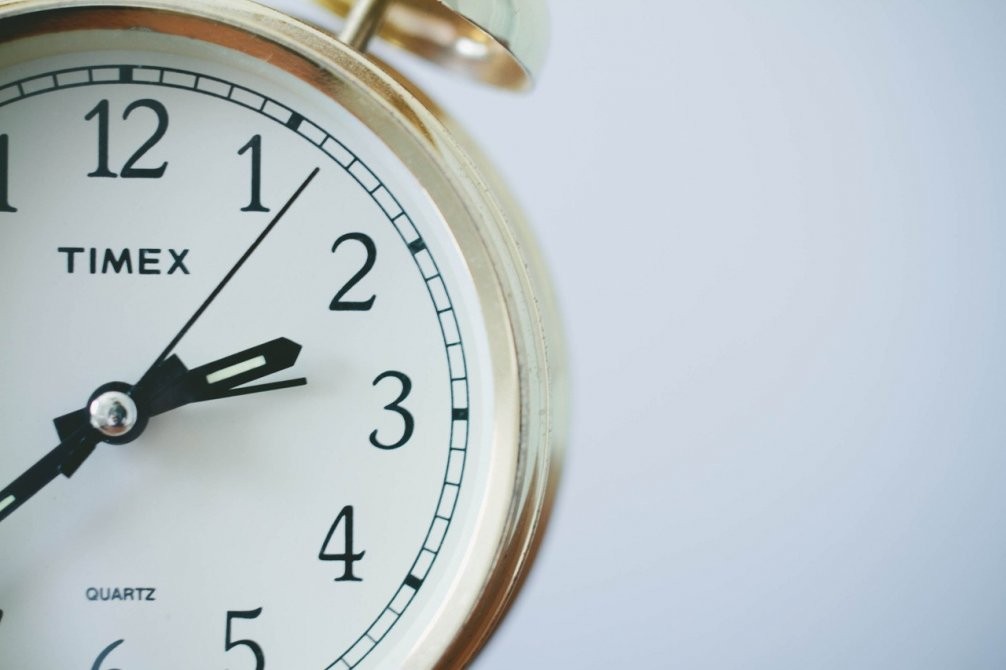 50+ Best Resume Tips to Help You Land a Job in 2023
Don't have much time, but need a good resume ASAP? Here's a master list of the best resume tips out there, plus a bonus to make your life easier.
How to Make a Resume in 2023: Writing Guide + Examples
How to write a resume that will get the job done? This step-by-step guide will show you the best resume examples and how to make a professional resume in a few easy steps.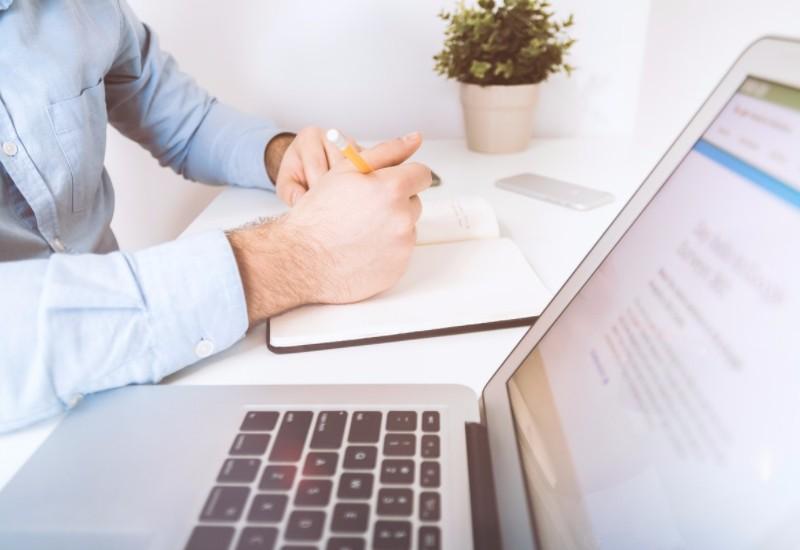 Entry Level Resume Examples for 2023 [Templates & Tips]
Everybody starts somewhere. And to start, you need an entry-level resume. Learn all you need to make the best entry-level application, together with skills and summary.
Resume Summary with No Experience: Examples for Students and Fresh Graduates
By Biron Clark
Published: November 8, 2023
Recent Grads | Resume/CV
Biron Clark
Writer & Career Coach
If you're looking for how to write a summary for your resume with no work experience , you've come to the right place. I'm going to walk you through exactly what to do, and then we'll look at resume summary examples for entry-level job seekers, students and fresh graduates.
How to Write a Summary For Your Resume With No Experience:
First, a resume summary is different than an objective . And it's much better. Putting an objective on your resume is outdated and unnecessary. Resume objectives are useless because they don't share anything the hiring manager doesn't already know (such as "my goal is to obtain a position in the ___ industry"). So what we're doing here is better and will help your resume stand out from people who simply put an objective. Whereas, the resume summary gives a quick highlight reel of your qualifications, education, and more. If you're not sure what a resume summary actually is, check out this article on 10 resume summary examples . And while it's easier to figure out what to put if you've built up some work experience, you can still write an effective resume summary with no work experience whatsoever.
So in this article, I'm going to show you how. What should go into your summary when you don't have any work experience?
1. Put academic accomplishments and leadership
What did you study? Did you just graduate with a degree? Mention that. If you took a leadership role in your class projects, or clubs/groups at your school, you can mention that too. Leadership doesn't need to be in a job to get the hiring manager's attention! Taking a leadership role in a sports environment is impressive as well. You're not going to mention specific accomplishments in your resume summary usually (you can do that later in your resume), but you can say things like "proven leadership" or "natural leader", etc.
2. Put your interests and passions
Are you passionate about startups and technology? Great, put that. Want to make a difference in the world, and focus your career on social impact? Mention that. This can include the grades you received, but also leadership positions you led, and clubs/groups you participated in.
3. Put "hard" skills
If you're proficient in any tools, technologies, etc… you can include that in your resume summary. Don't list 20 things. That's what your "Skills" section is for. But pick the three or four things that are most relevant for the job you're applying for.
Coming up in this article, we're going to look at two resume summary examples for people with no experience. .. and in the second example, you'll see how this would look.
4. Include soft skills
Are you great at analytical thinking? Do you love working as a part of a team? Are you great at multi-tasking and handling a fast-paced team environment? While these shouldn't be the main focus of your resume summary section, they can be worth mentioning. It's especially good to include soft skills that you see mentioned in the job description.
For example, if you see they mention wanting someone who's great at multi-tasking in a fast-paced environment, and you feel that describes you well, then your resume summary is the perfect place to include this.
5. Put statements that will grab the employer's interest and make them want to ask you questions!
If you mention leadership they'll want to ask you more about your leadership experiences. That's a good thing. Remember, whatever you put, they'll probably ask you about. So as you write your summary for your resume, try to think about what you want them to discuss with you, and what you want a chance to talk about. And try to "tailor" your resume to fit the companies you're applying to. If you're applying to large corporations don't start your summary by saying "Startup enthusiast".
3 Resume Summary Example for Students, Fresh Graduates and Entry-Level Job Seekers:
In this section, I'm going to share three examples of how to write a summary for your resume with no experience. You can use these resume summary examples as a student, entry-level job seeker, or any job search where you don't have experience:
Resume Summary with No Experience – Example #1: Economics Student
Enthusiastic, highly-motivated Economics student with proven leadership capabilities, who likes to take initiative and seek out new challenges.
In this example above, you're showing that you completed your Economics degree and have an interest in the subject, and you're mentioning leadership and making the reader want to learn more about this. You're also making yourself sound ambitious and motivated at the end, which is always a good thing (I'm referring to the part that says "who likes to take initiative and seek out new challenges). Notice the format too. This is how I recommend phrasing it. Don't say "I am a ___". Just start with the descriptive words.
This is a simple yet effective resume summary example for students OR recent graduates.
Resume Summary with No Experience – Example #2: Fresh Graduate in Computer Science
Computer Science graduate passionate about data engineering and machine learning. Highly-capable leader, having led multiple Senior class projects to completion. Proficient in a range of modern technologies including Python, Java and Scala.
This is another good example of a student or fresh graduate resume summary that still shows your skills and academic focus, even if you have no formal work experience. In this entry-level resume summary example, you're highlighting accomplishments and leadership as a student and you're also showing that you're passionate about your work. Saying you're passionate about data engineering is much better than just saying, "Looking for a job in data engineering." They'll know you're looking for jobs because you applied. Taking up space to say it is a bad use of this area of your resume, and is why I never recommend having a resume "Objective" section. The summary exists instead of an "Objective" and is much better.
The example above also included some great programming keywords (Python, Java, Scala) to help get past any automated application systems and grab the hiring manager's attention very quickly when they first look at your resume. If you work with any tools or technologies that have names like these, you can include it in your entry-level resume summary if you'd like. Other examples of tools/technologies: Photoshop, MS Excel, etc.
If you decide not to include these on your resume summary, make sure to include them elsewhere such as your Education or Skills section .
Resume Summary Example with No Experience #3: Math Student Graduating Soon
4th year mathematics student passionate about statistics and data analysis. Proven project leader. Active member of Boston University's Mathematics Club. Speaker at 2018 "New York Young Mathematicians Conference."
This resume summary example for students shows how you can list accomplishments even if you've never formally worked before. Did you participate in any clubs at school? Have you led any class projects? These are impressive pieces you can add to your resume summary with no experience formally working.
How to Write a Resume Summary For Students/Fresh Graduates – Quick Recap
Skip buzzwords like "hard-working" and put real academic accomplishments instead, like projects you produced and tasks you led
Include what you're interested in and passionate about to show them why you are applying for this position
Mention hard skills like "Java Programming" or "Excel," especially if they're listed on the job description
Include soft skills as well like, "excellent at multi-tasking", especially if you saw these keywords anywhere on the job description
Include statements in your resume summary that will catch the employer's interest and make them want to talk with you and ask you more. Remember – the entire goal of your resume is to get invited to interview. So if you did anything unique like giving presentations, working in an internship , participating in a school club, etc., you can include this in your entry-level resume summary.
If you follow the tips above, you'll have a great entry-level resume summary that will stand out and catch a recruiter's or hiring manager's attention so you can get more interviews.
After you write your entry-level resume summary, here are two more articles that may be helpful when job searching with no experience:
The best times of year to job search
How to create a great elevator pitch for job hunting
About the Author
Read more articles by Biron Clark
More Resume Tips & Guides
Crafting the perfect resume for teens (template & expert advice), how to put direct and indirect reports (and other data) on your resume, what makes a good resume 9 ways to know, 11 common resume mistakes to avoid, career change resume: examples and tips from experts, how to improve your resume in 7 steps, the 3 best colors for a resume, how to tailor your resume to a specific job description, chronological resume: the best format (and how to write it), how to beat applicant tracking systems with your resume, 7 thoughts on "resume summary with no experience: examples for students and fresh graduates".
This site was pretty helpful in guiding me throughout my school resume, would love other tips would do well.
This is a great guide. If only schools were actually interested in teaching children real life skills like this.
Hi, I am a student who has been finding it very difficult to make resumes due to the lack of working experience. I am currently trying to find a job while studying at the same time. I am in University completing a certificate and will soon be applying for a BA in Psychology and Criminolgy. However, I wish to apply for a part time job in the fashion industry. Can you please leave me some tips about what I can do to ensure that I can find a job without needing experience.
Your page has really helped, Thank you.
Hi, I'm a job seeker with 2 years experience working as a cart collector at grocery store and an Associate's Degree in Computer Information Systems, is this a good professional summary?: "Reliable team member with a keen interest in information technology and other applications. Capable of handling multiple projects within deadlines. Eager to apply my professional and academic background as an Administrative Assistant at Bogdan Contracting."
I've been job seeking since October 2018, I'm hoping I can start a career in tech support as soon as possible.
Hi Marcais,
I think it sounds pretty good. My least favorite part is the first word, though. "Reliable" sounds pretty average/boring. Sure, you show up, do your job, etc. That's what I think when I hear "reliable". But not much more.
I'd look for a better word to lead off with.
I would like to say thank you for making this article about writing a summary for a resume. For the past couple of months, I have been struggling to find someone who can help me with that because I don't have a lot of experience in my field (i.e. engineering). I do have one question though. Is it appropriate to use first-person nouns in the summary section? I have seen people do that, but I find it quite odd.
Please let me know as soon as you can. Thank you.
Hi Frances,
I'd avoid saying, "I" if that's what you're asking.
Just say "Led team of 7 people to accomplish ___"
Just start without a pronoun.
Another example: "Highly-accomplished accounting professional who has ____"
Comments are closed.
Create a Professional Resume for free!
No-sign up or payment required.
How to Write a Resume with No Experience [21+ Examples]
It's time for your first job hunt !
You need to write a resume , which can be nerve-wracking if you don't have any real-life work experience.  
You don't know where to start, what to include, or which resume format to choose.
On top of that, most advice you find online isn't relevant because it focuses on emphasizing professional background.
Chances are, you're straight out of college with no experience to speak of. 
Or maybe you're a high-school student applying for a part-time job.
Whichever the case may be, you're probably having trouble filling in the blank space on your resume that's supposed to be the work experience section.
Worry not, though. In this guide, we're going to help you create an AMAZING resume, no work experience is needed.
How to format your resume with no work experience
4 sections to replace work experience (that help you stand out)
2 no-work experience resume samples (guaranteed to land you the job)
How to Format Your Resume [with No Work Experience + Examples] 
A resume format is the layout of your resume .
The ideal resume format usually depends on how much work experience you have. 
But what happens when you have none?
For a no-experience resume, we recommend that you use the reverse-chronological format . 
It's the most popular format amongst applicants and a recruiter favorite.  
The sections in your reverse-chronological resume will be: 
Header : Contact Information and Resume Statement
Internships, extracurricular activities, projects, volunteer work  (These sections will replace your work experience)
In this article, we'll walk you through each of these sections, and explain how to write them in a way that you stand out from the crowd.
Let's dive in.
Start With Your Resume Header
Your resume header includes your contact information and your resume statement.  
Below, we'll show you how to write both of these elements and how to include them in your header section.
Put Down Your Contact Information
Just like the name suggests, the first thing you add to your header is your personal and contact information.
It's the easiest part to get right, just keep it short and to the point.
In your contact information section, mention the following:
First and Last Name
Phone Number
E-mail Address
A link to a professional profile (e.g. LinkedIn ) or personal webpage (if you have one)
Make sure to use a professional-sounding E-mail.
I.e. something along the lines of "[email protected]." 
You're sure to leave a wrong impression if you use an email you created back in preschool ( "[email protected]" ).
Make sure to double-check, triple-check your contact information. After all, the recruiter can't contact you if you have a typo in your phone number.
(Optional) Write Your Resume Objective
A resume objective is a short heading statement in your resume, where you describe your professional goals and aspirations.
Fun fact - hiring managers look at your resume for 5-6 seconds max .
Yep, that's right. In most cases, the hiring manager is literally drowning in resumes. So, they have a couple of seconds to skim each one.
Well, this section is your chance to catch their attention (and let them know you've got what it takes).
A resume objective is usually 3-4 sentences max and includes information on:
What your field of study is;
What your skills and experiences are (ones that are relevant to the job );
Why you're applying for this position and/or this company.
As with contact information, you don't need to label your resume objective with a title. Just write it underneath your contact information section.
Here's an example of what a resume objective looks like:
" Recent Communications graduate looking to apply for the role of Secretary at XYZ inc. Extremely organized with good writing and multitasking skills. Practical experience in management gained through several university projects, which involved coordinating tasks between different team members and ensuring that everyone was in sync with the latest information. "
Emphasize Your Education
In your average resume, the first section would be work experience.
Since you don't have any, though, you'll want to omit that and replace it with the education section.
This way, you bring a lot more attention to your education, which is one of your main selling points. 
What should you include in the Education section? 
List the following features in this order:
Name of the degree
Name of the institution
Years attended
Location of the institution (optional)
GPA (optional)
Honors (optional)
Relevant coursework (optional)
Exchange programs (optional) 
As a general rule, if you studied in a prestigious university, you can add the name of the institution before the degree . This way, you will catch the recruiter's attention faster.
Now, let's go through some real-life examples:
BA in Computer Science
Tufts University
Medford and Somerville, Massachusetts
10/2015 - 06/2018
Magna Cum Laude
Exchange Program in Greenville, NY
University of the Arts London
BA in Interior Design 
10/2017 - Ongoing
Westwood High
Boston, Massachusetts
Class of 2018 
Education Section Q&A
Still have some questions about the education section? Worry not, we're about to give you all the answers!
Do I include my GPA?
The answer here is a "maybe." We'd recommend including a GPA if it's higher than 3.5. Anything lower than that, and you might be underselling yourself. Keep in mind, though, that most employers don't care about your grades.
Should I include my coursework?
Yep, but just as long as it's relevant. If you have no work experience, including courses can help establish your expertise in a field. Feel free to skip out on any basic courses, though. No one cares about your Maths 101 course.
Do I mention my degree if I dropped out?
If you studied for more than 2-3 years, yes. A half-finished degree is still better than no degree. If you dropped out after a semester, though, that doesn't really mean much.
Do I mention my high school degree?
Only if it's your only degree. If you have any higher education, your high school degree will only take up space.
4 Sections to Replace Work Experience [With Examples]
Now that you've listed your education, it's time to fill that work experience gap in your resume.
You aren't still worried about your lack of experience, right?
Because here are four sections you can use instead:
1) Internships
Have you done an internship that is relevant to the position you are applying for?
Now's the time to mention it. 
Here is how you add an internship to your resume:
First , place the Internship section right after the education section. 
Title it: Internships
Second , write your internship title and role . Be specific.
If your internship was in the marketing department, instead of just "Intern", say "Marketing Intern". 
Third , put down the company name , location , and duration of the internship - in that order.
Marketing Intern
Full Picture
New York, NY
09/2019 - 12/2019
Easy and straightforward, right?
One more step:
Last , add a list of responsibilities you had as an intern in bullet point form. 
If you have any tangible achievements , even better! Write those in as well.
Finally, tailor both the responsibilities and achievements to the role you're applying for.
Here's how that looks in practice:
You used to be an Advertising Intern .
You're applying for the position of Social Media Assistant . 
Here's how you would put down your internship entry:
Internships
Full Picture Company
Analyzed various social media platforms for trending content
Managed company social media accounts
Posted interested content on company Facebook page, increasing engagement by 25%
The listed responsibilities and achievements are directly connected to the Social Media Assistant job requirements.
You're applying for a Content Writer position. Take a look at the same entry now:
Assisted the Marketing Manager in writing press releases and new blog posts , which increased web traffic by 25%.
Notice how the internship title remains the same. 
But in this case you're applying for a Content Writer position, so you are highlighting your writing experience instead.
For more examples, check out our full guides to an internship resume and how to write a cover letter for an internship .
2) Extracurricular activities
Still have a ton of empty space in your resume?
Extracurricular activities are always a great addition!
Whether they're related to the job you're applying for or not, they still show one thing:
You're hard-working and motivated.
Imagine you're the HR manager, and you can pick between these 2 candidates:
Josh Johnson. Studied at Massachusetts State. 4.0 GPA, but that's all he did in college - no extracurricular activities, internships, or anything else.
Suzie Activeson. Also studied at Massachusetts state. 3.2 GPA. Vice-president of the business club. Served as a student government senator for 2 semesters. Organized several events as part of the marketing club.
Sure, Josh is probably qualified, but we don't know anything about him, other than that he studied a lot.
Suzie, on the other hand, can manage a team (business club VP), organize events (marketing club), and is passionate about making a change (student government).
So, which one would you pick?
Now, let's explain how to list extracurricular activities on your resume:
Title of the section: Extracurricular Activities
Name of the organization and/or team 
Your role in the organization
Time period
Noteworthy awards or achievements
Extracurricular Activities
Public Speaking Club
Vice-President
09/2018 - 09/2019
Organized 10+ public speaking lectures
Brought in speakers from all over the state
Conducted public speaking workshops
3) Volunteering Experience
Volunteering shows dedication and passion to apply yourself. 
And there's nothing recruiters love more than a committed employee.  
Whether you spend your free time in a soup kitchen, or you helped collect trash in the countryside, you can mention it in your resume!
But how do you list volunteering experience?
Well, it follows the same logic as your internship and extracurriculars:
Title of the section: Volunteering Experience
Name of the organization
Relevant tasks and achievements (bullet points)
Volunteering Experience
Grand Archive Library Volunteer
Washington, D.C
08/2017 - 02/2019
Performed secretarial activities, such as sorting mail, filing documents, answering phone calls, and taking messages. 
Led a poetry reading event twice a month. 
4) Projects
In this section, you can add any relevant projects you were part of during your time in school or at an internship.
Your capstone project, graduation thesis, or research project go here. 
No need for work experience!
You can also mention any other type of project you've worked on in school, including:
Business project for a real-life client
Mock website you created in Web Design 101
Fake magazine you created as a capstone project
Market research you did as part of your graduation thesis
Software you developed in Software Engineering class
...And so on!
Here's how you put them down:
Title of the section: Projects
Project name
Project type
Related organization 
Relevant responsibilities and achievements (optional)
And now, for some practical examples. Here's what a journalism student project could look like:
Online Privacy and Social Media: a Journalistic Study of Facebook and Cambridge Analytica
Journalism Capstone Project
Harvard University
09/2018 - 11/2018
And here's a law school example:
In-House Pro Bono Project
Columbia Law School
11/2018 - 03/2019
Completed a full petition for U nonimmigrant status, interviewed legal persons and drafted affidavits.
If you have anything physical to back up your project with, feel free to include a link.
For example, if you're a developer, you could include a link to your GitHub profile.
Stand out with your Skills 
There are two types of skills you can include on your no-experience resume: 
Soft skills and hard skills. 
What's the difference? 
Soft skills are attributes or habits that describe how you work. They are not specific to a job, but indirectly help you adapt to the work environment. 
Here are some of the most popular ones: teamwork, responsibility, leadership, creativity, etc.  
Hard skills , on the other hand, refer to specific tools, technical knowledge and training and other work-specific skills. They apply directly to the job. 
Technical writing, C++, financial accounting, etc. are all examples of hard skills.
So, which of these skills should you include? 
That depends on a lot of factors, but as someone with no work experience, you should opt more for hard skills .
See, you could write all the cool buzzwords like "Critical Thinking" and "Leadership," but the recruiter won't believe you.
Fun fact - that's what 90% of students do.
Instead, you should focus on skills that make you stand out , and in most cases, those are hard skills.
So, how do you decide which hard skills to mention? Easy! Just check the job ad you're applying for.
Let's say you're applying for an entry-level creative internship, and you find these requirements in the job description: 
Video editing experience (Premiere, After Effects)
UI design experience
Photo editing experience (Photoshop)
Photography experience
Experience with Adobe Illustrator
You'd transfer this into your skills section:
Premiere & After Effects - Expert
Photoshop - Expert
UI Design - Intermediate
Adobe Illustrator - Intermediate
Photography - Intermediate
Not sure which skills to mention? Check out our article on 150+ must-have skills for all sorts of professions !
Other Sections You Could Include in a No-Experience Resume
A resume without experience does have one advantage: extra space . 
You can use this space to create other sections that highlight how awesome you are!
Here are some sections you could include:
Hobbies and Interests . Add flair to your resume by showing your genuine passion and interest in the industry.
Languages. Do you know a second language? Or even a third? Awesome! Most companies these days are pretty international and appreciate an extra language skill or two. Be mindful not to over-exaggerate your proficiency, though. Only knowing how to ask "¿Donde está la biblioteca?" doesn't warrant a Spanish entry on your resume.
Awards & Certifications . Do you have any fancy pieces of paper that show you're smart? Maybe it's an award for a terrific essay in a competition, or a certificate from an online course . Whichever the case may be, awards and certifications show that you're a winner, so definitely include them in their own respective section.
Need Inspiration? 2 No Work Experience Resume Samples
Do you still have questions or don't know where to begin?
That's when a resume sample comes in handy. 
It provides you with a predetermined format.
It also helps you picture how your no-experience resume is supposed to look like. 
As Picasso put it: Good artists copy; great artists steal! 
Here are 2 no work experience resume samples you can borrow ideas from:
Business Student Resume Sample
High-school Student Resume Sample
Create a Matching Cover Letter
All done with your resume?
It's not over yet. You need to write a cover letter to go with it.
A cover letter is a single-page letter that accompanies your resume and is part of your job application.
Look at it this way: your resume describes your experiences, and your cover letter explains (in simple words) how they're relevant to the job.
Now, here's a quick infographic on what to include in a cover letter:
Finally, as with everything else in your resume, make sure to keep your cover letter relevant, short, and concise.
The hiring manager doesn't have time to read an autobiography, they'll only review your cover letter for a few minutes. 
There's a lot more to creating a good cover letter than what we just explained.
For a complete, all-you-need-to-know walk-through, check out our Complete Guide on How to Write a Cover Letter !
Key Takeaways
...and that's a wrap!
At this point, you should know everything there is to know about writing a killer no-experience resume.
Just to keep things fresh, though, let's quickly go through everything we've learned so far:
When creating your no-experience resume, use the reverse-chronological format.
You can create a killer no-experience resume by emphasizing your education instead. Include relevant internships, soft & hard skills, and projects.
Other sections you can include on your resume are hobbies & interests, languages, certifications, or achievements.
Keep all the content on your resume clear, precise, and relevant. Use bullet points for all your descriptions.
After you're done with your resume, you want to write an awesome cover letter that goes with it. The cover letter is a one-page letter that tells the story behind your resume content and reemphasizes why you're a great fit for the job.
Related Resume Examples
Internship Resume
High School Resume
Research Assistant Resume
College Resume
Students and Graduates Resume
Teacher Resume
Recommended Readings:
43+ Resume Tips and Tricks to Land Your Next Job in 2023
20+ One-Page Resume Templates [Free Download]
35+ Common Interview Questions and Answers [Complete List]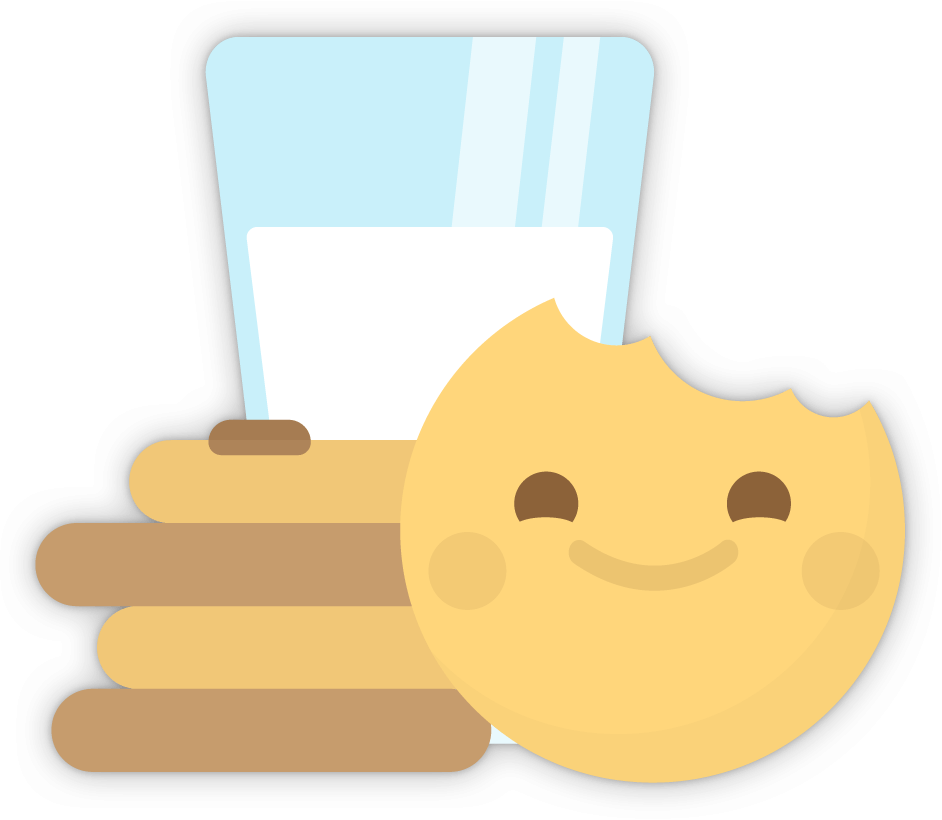 To provide a safer experience, the best content and great communication, we use cookies. Learn how we use them for non-authenticated users.
Online Degree Explore Bachelor's & Master's degrees
MasterTrack™ Earn credit towards a Master's degree
University Certificates Advance your career with graduate-level learning
Top Courses
Join for Free
How to Write a Resume with No Experience: 5 Tips
Writing a resume with no formal work experience means emphasizing other aspects of your life that'll showcase your skills and passions—like your education, and involvement in activities like extracurriculars or volunteering.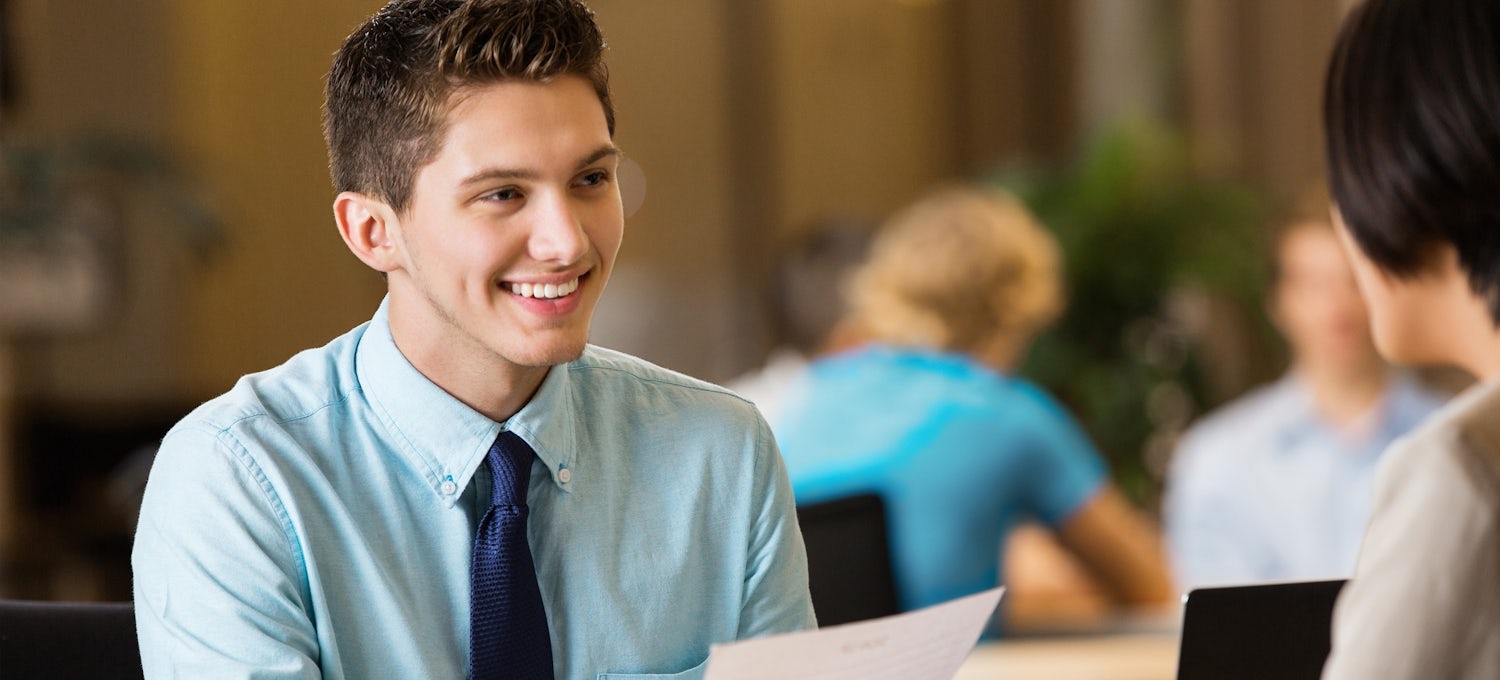 Having dedicated sections for a summary and a list of skills can round out your resume.
Resume with no experience: Template
Templates can help you organize your thoughts, inspire you with ideas, and take the guesswork out of how to format your resume. And regardless of how much experience you have, starting a resume from scratch can be daunting. 
Here's a resume template you can use if you have no work experience .
Here's the resume filled out below.
Read more: How to Get a Job with No Experience: A Job Seeker's Guide
How to write a resume with no experience: 5 tips
If you have no experience you can point to in your resume, highlight your education, include relevant non-work experience, list your skills, and include a summary. Get started by using a template.
1. Highlight your education.
If you have little work experience, emphasizing your education is a great way to showcase your strengths, interests, and background.
Some items you'll want to consider including in the education section of your resume are:
Relevant coursework: Be sure to list any courses that will emphasize skills that can be helpful for the job. These might include courses that focus on technical skills—like economics, math, or computer science. But don't forget the importance of courses like English or writing that can show your competence in communication or other human skills. Look through job descriptions to see what kinds of skills are desirable for the field you're interested in.
GPA and honors: A strong grade point average (GPA) can indicate a willingness to work hard and an aptitude for your field. Experts recommend listing your GPA if it's at 3.5 or above [ 1 ]. If you've received any academic honors, it's a good idea to list them, too.
Relevant projects: If you've completed projects in classes that are particularly relevant to the job you're applying to, list and briefly describe them. If you have more than one, this can be its own section.
Certifications and online courses: If you've completed any coursework outside of school or received a professional credential, list these under the education section as well.

Build job-ready skills with a Coursera Plus subscription
Get access to 7,000+ learning programs from world-class universities and companies, including Google, Yale, Salesforce, and more
Try different courses and find your best fit at no additional cost
Earn certificates for learning programs you complete
A subscription price of $59/month, cancel anytime
2. Include relevant experience.
When you first start putting together a resume, you might feel like you don't have any relevant experience to refer to. But a little digging into your life could unearth several experiences that show your professionalism, interests, and character—all things a potential employer can consider important.
You can include the following in a section titled "Relevant Experience":
Volunteer experience: Volunteering demonstrates your community involvement, ability and willingness to work with others, and your interests. It might even have gained you some hands-on experience in a related field. 
Part-time jobs: Maybe you worked part-time while you were in school, tutored or babysat kids, or helped your parents out at their small business. If you're applying for your first full-time job, don't shy away from including these. Part-time jobs can demonstrate your employability and experience with key skills like customer service.
Extracurricular activities: Whether you played sports, were part of a cultural club, or participated in student council, extracurricular activities can help show a willingness to explore your interests, develop new skills, and work on a team. Don't forget to include any leadership positions you might have held in these activities.
3. List your skills.
Chances are even if you don't have any formal work experience, you probably have skills that will be useful in the field. Look through several job descriptions of positions you're interested in to see what skills are commonly requested. 
The relevant skills you'll choose to list will likely depend on the job, but might  include: 
Microsoft Office products like Word, Excel, or PowerPoint
Communication
Computer programming
Social media
Foreign languages
Public speaking
Customer service
Not sure if you have the skills you need to land the job you want?
Try emphasizing your transferable skills , like critical thinking, problem solving, and teamwork. Or try taking some coursework in essential skills in your field— data analysis , IT , UX design , and digital marketing skills are all in demand across many industries.
You can also look out for entry-level jobs , which typically have fewer skill requirements than other jobs.
4. Include a summary.
A resume summary is a brief description of your experience and qualifications. Usually one to three sentences long, a summary gives recruiters a way of quickly understanding your background and assets as a worker. 
Don't forget to emphasize traits and skills that fit the job you're applying to. You can also include a sentence about your objective —what type of job you're looking for. Here are two examples:
Recent college graduate with background in computer science and communications. Seeking to leverage strong skills in Python, C++, and public speaking for full-time engineering opportunity.
Curious and hard-working high school honors student with passion for working with children and one year experience baby-sitting. 
5. Use a template.
Eliminate the stress of coming up with your own layout by using one of the many resume templates you can find online—like this one . 
Customize any template you find to fit your needs and tastes. A word processing program like Microsoft Word or Google Docs can be helpful here. Need access to one? Try approaching your local public library. If you're a student, your school library will likely have resources you can use. You can also create a Google account for free.
Start building skills for an in-demand career in project management, data analytics, UX design, IT support, sales, or social media marketing with a Professional Certificate from industry-leading companies like Google, Meta, and Hubspot. Gain hands-on experience through job-relevant projects you can add to your resume or portfolio.
Article sources
CNBC.  " This is the only time you should include a GPA on your resume,  https://www.cnbc.com/2018/07/31/when-to-include-your-gpa-on-your-resume.html."  Accessed May 19, 2023.
Keep reading
Coursera staff.
Editorial Team
Coursera's editorial team is comprised of highly experienced professional editors, writers, and fact...
This content has been made available for informational purposes only. Learners are advised to conduct additional research to ensure that courses and other credentials pursued meet their personal, professional, and financial goals.
Take $100 off your annual subscription
For a limited time, you can get a new Coursera Plus annual subscription for $100 off for your first year!
Get unlimited access to 7,000+ learning programs from world-class universities and companies like Google, Microsoft, and Yale.
Build the skills you need to succeed, anytime you need them—whether you're starting your first job, switching to a new career, or advancing in your current role.
9109954681, 8770550980
[email protected]
How To Write A Professional Summary For Resume With No Experience?
When we sit and write a compelling resume for our job application, one of the most critical elements to consider is the professional summary. This concise section, often found at the top of our resume, serves as our initial introduction to potential employers. So, knowing what exactly is a professional summary for a resume, and how you can create one that stands out is important. Find out here.
But before that, if you're preparing for engineering jobs and you are looking forward to pursuing a career in it, do check out the Bansal Group of Institutes . It has some of the top engineering colleges in Bhopal !
Table Of Contents
1. What Is A Professional Summary For Resume?
2. Tips To Write Professional Summary For Resume
3. Examples Of Profile Summary For CV
4. The Final Say
What Is A Professional Summary For Resume?
In today's competitive job market, recruiters often receive numerous resumes for a single job opening. Your professional summary acts as your elevator pitch, quickly showcasing your most valuable skills and achievements to capture the reader's attention within seconds.
A well-tailored professional summary for a resume with no work experience allows you to customise your resume for each job application. By highlighting the skills and experiences most relevant to the specific role you're applying for, you can demonstrate your suitability for the position.
Your professional summary sets the tone for the rest of your resume. It can leave a lasting first impression, motivating the reader to delve deeper into your valued internships , qualifications and experiences.
Tips To Write Professional Summary For Resume
Here are the tips for writing professional summary for resume with no experience:
1. Keep It Concise
Your professional summary should be a brief snapshot of your qualifications and aspirations. Aim for a concise summary that is no longer than 2-3 sentences. Avoid unnecessary details and focus on highlighting your most relevant skills and goals.
Example- "Dedicated mechanical engineering graduate with a strong foundation in CAD design and project management. Eager to apply my problem-solving skills to contribute to innovative engineering projects."
2. Showcase Your Strengths
Identify your key strengths and skills that are relevant to the job you are applying for. Highlight any coursework, projects, or internships that demonstrate your proficiency in these areas. Use action words to make your summary dynamic and engaging.
Example- "Proficient in MATLAB and SolidWorks, with hands-on experience in designing and analysing mechanical systems. Developed a cost-effective energy-efficient HVAC system as part of a senior design project."
3. Tailor It To The Job
Customise your professional summary for each job application with chronological resume format . Research the company and the specific role you are interested in to understand their requirements. Then, align your skills and goals with the job description to show how you are a perfect fit.
Example- "Aspiring electrical engineer passionate about sustainable energy solutions. Seeking a role at XYZ Company to apply my knowledge of renewable energy systems and electrical circuitry to support the company's green initiatives."
4. Highlight Achievements
If you have any notable achievements, awards, or honours, don't hesitate to mention them. This adds credibility to your resume and can set you apart from other candidates. Let's say computer science resumes can be written this way.
Example- "Recipient of the 'Outstanding Engineering Student Award' for innovative research on optimising solar panel efficiency. Presented findings at the National Engineering Conference in 2022."
5. Mention Career Goals
Express your long-term career goals in your professional summary. This shows your ambition and dedication to your field. Be specific about how you plan to contribute to the company's success.
Example- "An aspiring civil engineer with a passion for sustainable infrastructure. Dedicated to enhancing urban resilience through innovative construction techniques and eco-friendly designs."
6. Proofread And Edit
Errors in your professional summary can leave a negative impression. After writing it, review and edit for grammar, spelling, and clarity. Ask a trusted friend or mentor to provide feedback to ensure it's polished and error-free.
Examples Of Profile Summary For CV
Here are few professional summary in resume for fresher examples to get an idea:
1. For Recent Graduates
Example: "Recent computer science graduates with a strong foundation in programming languages, data structures, and algorithms. Eager to apply my knowledge and passion for technology to contribute to innovative software development projects. Excited to kick-start my career as a junior software engineer."
2. For Career Changers
Example: "Accomplished teacher with 10 years of experience in education, transitioning to a career in instructional design. Proficient in curriculum development, e-learning tools, and adult learning principles. Seeking a role that allows me to combine my teaching background with instructional design expertise to create effective and engaging learning experiences."
3. For Entry-Level Candidates With Internship Experience
Example: "Motivated finance graduate with hands-on experience in financial analysis through internships at ABC Corporation and XYZ Bank. Proficient in financial modelling and data analysis using Excel and financial software. Seeking a junior financial analyst position to apply my analytical skills and contribute to informed decision-making."
4. For Mid-Career Professionals Seeking Advancement
Example: "Results-driven sales professional with a track record of exceeding targets and managing high-performing teams. Over 12 years of experience in B2B sales in the technology sector. Seeking a senior sales management role to lead and inspire sales teams, drive revenue growth, and develop strategic partnerships."
5. For Freelancers And Consultants
Example- "Experienced freelance graphic designer specialising in brand identity and web design. Successfully completed projects for a diverse range of clients, from startups to established businesses. Committed to delivering visually compelling and impactful design solutions. Available for freelance collaborations and long-term projects."
The Final Say
We understand that starting your career with no experience may seem daunting, but remember that everyone starts somewhere. Your journey is uniquely yours, and your resume is a canvas to paint your story of potential and determination.
Remember, a well-crafted professional summary isn't just a formality; it's your opportunity to shine. It's where you introduce yourself, your aspirations, and the unique blend of skills and knowledge that make you the perfect candidate for the job.
1. How long should my professional summary be?
A professional summary should typically be 3-4 lines or about 50-100 words. Keep it concise and focused on your most compelling qualifications.
2. Can I customise my professional summary for different job applications?
Yes, it's a good practice to tailor your professional summary for each job application. Highlight the skills and experiences that align with the specific job requirements and company culture.
3. Should I include personal information in my professional summary?
Avoid including personal information such as your age, marital status, or hobbies in your professional summary. Focus on professional qualifications and achievements.
4. Should I include a professional summary on every resume I send out?
It's a good idea to include a professional summary on most resumes, as it can help recruiters quickly assess your qualifications. However, there may be exceptions for very short resumes or specific industries that prefer a different format.
The Bansal Group of Institutes offers a wide range of engineering, management, and nursing courses. It has the best and top-placement colleges in its various campuses across Bhopal, Indore, and Mandideep. With credible faculty and well-equipped laboratories, BGI ensures a top-notch learning experience.
Visit Our Websites
Bhopal- https://bgibhopal.com/
Indore- https://sdbc.ac.in/
Mandideep- https://bce.ac.in/
Click on the link to get yourself registered: https://bgibhopal.com/registration-form/
What Are Online Assessment Tests For Engineering Jobs?
What is employment verification know the details, related posts.
Know Effective Tips On How To Handle Failure!
Exploring Various IT And BPS Job Opportunities Within Mahindra
Time Management Tips For Students And Professionals
Characteristics of job interviews & qualities of a good interviewer, what the company looks for in candidates find out now, all about registration at tech mahindra job portal 2023-24, tech mahindra interview questions for freshers 2023-24, tech mahindra recruitment process for freshers 2023-24, how to stop feeling low & overcome lack of motivation in daily life, know the effects of parental expectations on student education, leave your thought here cancel reply.
Your email address will not be published. Required fields are marked *
Save my name, email, and website in this browser for the next time I comment.
Recent Posts
The Department of Electrical & Electronics Engineering at BIST Bhopal has signed a Memorandum of Understanding (MoU) with Prakhar Software Solutions as our official Drone Technology Partner
ToneOp Eats The Buzz Among The Fitness Enthusiasts In Bhopal, Indore & Bangalore!
Engineer's Day 2023: Celebrating The History Of Engineering
Engineering 226
News and Events 21
Students Guide 239
Our Institutes
Quick links.
Examination
Admissions helpline.
Fee Structure
Admission Policy
Important Links
Mp scholarship, parakh portal, swayam portal.
About BGI Bhopal
From the Desk of the Directors
Eminent Faculties
Undergraduate
Post Graduate
Bansal Institute of Science & Technology (BIST)
Bansal Institute of Research & Technology (BIRT)
Bansal Institute of Research Technology & Science (BIRTS)
Bansal College of Engineering (BCE)
Bansal College of Pharmacy (BCP)
Bansal College of Nursing
Sushila Devi Bansal College of Engineering (SDBCE)
Sushila Devi Bansal College of Technology (SDBCT)
Computer Science Engineering
Information Technology
Electronics and Communications Engineering
Electrical and Electronics Engineering
Mechanical Engineering
Civil Engineering
Master of Business Administration
Master of Computer Applications
NIRF Overall
NIRF Engineering
Mandatory Disclosure BIST
Mandatory Disclosure BIRT
Mandatory Disclosure BIRTS
Photo Gallery
Video Gallery
News and Events
Activities Clubs
Safety And Security
Transportation
New Registration form
Admission Enquiry
Scholarship
Counselling 2023
Counselling Schedule 2023-24
About T&P Cell
Campus Drives
Placed Students
Placements Rules & Regulations
T&P Registration Form
Best Things to Put on a Resume When You Have No Experience
In this 'Best Things to Put on a Resume When You Have No Experience' article:
Professional summary (even if you have no experience in your resume)
Key skills you've learned in school and other experiences
Education and academic achievements
Classes, training and certifications
Personal or academic projects relevant to the job
Awards and accomplishments
Extracurricular activities, sports and clubs
Volunteer work and activities
How to format a resume with no experience
The best things to list on your resume if you have no experience.
No professional experience on your resume? No problem – as long as you read this guide on how to write a resume when you have no work experience.
There are plenty of reasons why you may not have any previous work experience to list on your resume. There are many other things you can add to your resume to show employers that you are the perfect candidate for their open job post.
When you don't have work experience, it's important to highlight past activities, skills and other experiences you've had to show you have unique skills, professionalism and competency. When managers are hiring entry-level employees, the top two characteristics they are looking for in your resume are attitude and aptitude.
Attitude – a positive, hardworking, and likable personality
Ability – aptitude to get up to speed quickly on the job
Keep these two traits in mind while writing your resume and add any relevant experiences that show that you have the attitude and aptitude for the job.
1. Professional summary (even if you have no experience)
Modern day resumes call for a professional summary instead of a career objective. Your professional summary should come immediately after your name and contact information and will include two or three sentences giving a broad overview of your background, interests and abilities.
Since you don't have work experience, your professional summary should include one or two adjectives describing your work ethic, your level of education, your relevant skills and your professional passions or interests. Each professional summary should be tailored to the specific job you are applying for.
Professional summary example #1: Proactive and personable aspiring restaurant server currently pursuing a Bachelor of Arts degree in hospitality from Coral Springs University. Collaborative, team player who strongly believes that the customer should always come first. Passionate about Italian food and strongly interested in working in a fast-casual restaurant setting.
Professional summary example #2: Analytical and detail-oriented aspiring Data Entry Clerk possessing an Associate of Arts degree. Mathematical-minded as demonstrated by advanced college coursework in mathematics and statistics. Interested in obtaining an entry-level position in the data analytics field.
2. Key skills you've learned in school and other experiences
After your professional summary, list your skills that are relevant to the position you are applying for. To get a good idea of the skills required for a job, simply browse job descriptions for that specific job title. Typically, within the requirements or qualifications section, there will be many skills listed that you can copy.
Don't be afraid to list skills that you haven't used in a professional setting. If you have learned about them in school or if you have practiced these skills during an extracurricular activity, list them! Just make sure you are honest during an interview about your level of competency.
Example of how to list less than 10 key skills in a resume:
Time Management
Professionalism
Public Speaking
Organizing and Filing
Example of how to list more than 10 key skills in a resume:
Leadership: Team Management, Resource Planning, Budgeting
Math: Data Entry, Data Analytics, Statistics
Professionalism: Active Listening, Office Etiquette, Professional Communication, Time Management
Languages: English (native), Spanish (basic proficiency)
3. Education and academic achievements
After your key skills, create a resume section for your education. List any degrees you have obtained or any degrees you are currently pursuing. If you stopped going to school before obtaining a degree, you can list the credits or hours you have completed.
For each degree, list the school, the location, your degree, your field of study and the dates you attended. You should also include academic honors and awards, such as graduating Cum Laude.
Example of how to list education in a resume #1: Coral Springs University, Coral Springs, Florida                        August 2018 Bachelor of Science in Biology; Minor in Psychology Graduated Magna Cum Laude
Example of how to list education in a resume #2: Coral Springs University, Coral Springs, Florida                        In Progress Associate of Arts
Example of how to list education in a resume #3: Coral Springs University, Coral Springs, Florida                        Aug 2010 – May 2016 Bachelor of Arts in Art History; 200 Credit Hours Obtained
4. Classes, training and certifications
Now it's time to list any relevant classes, training, or certifications that are relevant for your resume.
For classes, include coursework that you took through school that are relevant to the position you are applying for. Just list the class title instead of the class number, such as ECON101. You can also write a brief description that is one to two sentences long to describe the course, if it is relevant to the job you're applying for.
For every training session and certification on your resume, list where you received the training, the type of course taken, the date you received it, and the date it expires (if any).
Example of how to list a class in a resume: Intro to Hospitality – Introduction to the hospitality industry, including various types of career paths. In-depth lessons on the food and beverage sector, including the categories of restaurants and the different types of food service.
Example of how to list training and certifications: Coral Springs University, Coral Springs Florida                        Valid 9/2018 – 9/2021 First Aid & CPR Certified
5. Personal or academic projects relevant to the job
You can also list personal or academic projects relevant to the job you are applying for, such as a group project at school or a neighborhood summer bake sale. You just need to relate your projects with how you are a good fit for a company's position. Before writing a project down, think about how you will explain its relevance during an interview.
Personal project relevant to a job:
For example, let's say you hosted a bake sale in your neighborhood and are now applying for a job as a cashier at a grocery store. You could explain that while selling your baked goodies, you practiced your customer service, money handling, and food service safety skills.
Example of how to list a personal project in a resume: Summer Bake Sale – Hosted a summer bake sale in my neighborhood every weekend from April to August 2018. Created and handed out flyers, took and fulfilled customer orders, handled cash payments, and home baked all products. Skills learned include customer service, money handling, and food service safety.
Academic project relevant to a job
Including an academic project in a resume is straightforward. Include where the project took place, what class it was a part of, the title of the project, the date it was completed and a short summary of its purpose.
Example of how to list an academic project in a resume: Coral Springs University, Coral Springs, Florida                        August 2018 Intro to Hospitality Course – McDonalds Restaurant Analysis Group Project Worked within a team of 4 to analyze data on the revenue, size, and customer base of a popular fast-food chain in Florida. Created and presented findings during a course presentation. Was personally responsible for collecting data on McDonalds' revenue and creating a PowerPoint presentation.
6. Awards and accomplishments
After relevant projects, create a section for awards, achievements, and accomplishments. You can list academic or school accomplishments, like 'Best Presentation' in a class or 'Highest Grade'. You can also list any personal achievements, such as winning a medal in sports or coming in second place during a spelling bee.
For each award, achievement, and accomplishment, list where you received the award, the name of the award, the date you achieved it and a brief description, if necessary.
Example of how to list awards and accomplishments #1: Green Valley State, Green Valley, Michigan                        Spring 2018 Intro to Hospitality – Best Group Presentation (McDonalds Restaurant Analysis)
Example of how to list awards and accomplishments #2: Big Paws Swimming, Green Valley Michigan                        August & October 2018 100 Meter Butterfly – U18 Gold Metal
Related article: How to add academic achievements to a resume  
7. Extracurricular activities, sports and clubs
After you awards and achievements, create a section for extracurricular activities. List anything you are passionate about that shows your positive attitude and aptitude for the job you're applying for, such as playing a musical instrument, clubs, sports and other activities. In your resume, list the relevant activity and include a brief description.
Example of how to list extracurricular activities, sports and clubs: Piano – Has played piano for 8 years and practices, on average, 4 hours per day. Babysitting – Babysits neighbors, 8 and 3 years old, twice a week. Swimming – Competitive swimmer, having won multiple gold and silver medals in state competitions.
8. Volunteer work and activities
Lastly, create a section for volunteer activities. This could be formal or informal volunteering, such as serving food at a local homeless shelter or helping your neighbor rake leaves. For each volunteer activity, include who you volunteered with, what your role was, the dates and hours you volunteered and a brief description.
Example of how to list volunteer work and activities in a resume: Coral Springs Soup Kitchen, Coral Springs, Florida                        January 2018 – Present 25 Hours – Meal Prep and Serving Prepares, serves, and cleans up after meal service at a local homeless shelter on a bi-weekly basis.
A clear, easy to read, and consistent format is essential for grabbing an employer or hiring manager's attention, especially when you have no formal work experience.
How long should your resume be?
Your resume should be one page long if you have no experience. It is important for your resume to fill one entire page though, so you may need to add more detail in your resume or experiment with formatting so that it is a full page-long resume.
Related article: How long should my resume be?
The best fonts for a resume
Choose a traditional font like Times New Roman or Arial throughout your resume. Do not use more than one font type on the same resume.
Related article: Best fonts for a resume
The best font size for a resume
The size font you use on a resume will depend on how much you have written, as you need your content to fill up one entire page. A good place to start is using 16pt for your name, 12pt for your section headers, and 11pt for the body of your text. Experiment conservatively until your one-page resume looks complete.
The best color scheme for a resume
When you do not have a lot of work experience, it is usually better to use a simple black and white color scheme. Using plain black text on a white page is a safe choice on a resume.
The best paper to print a resume on
When printing your resume, print it on a crisp white page of printer paper. There is no need to spend extra money on fancy thick paper or colored paper.
A good resume is a consistent resume
Consistency is important for creating an impressive resume. This means all similar items on the page need to be aligned and formatted the same way. For example, if you decide to write your dates out in long-form and italicized, they need to be long-form and in italics every place there is a date on your resume. If you decide to put your school name in bold, every school name needs to be in bold.
Formatting sections on a resume
Clearly separate resume sections by formatting them in underlined and bold using a size that is one or two points larger than the rest of the text. This helps a hiring manager easily scan through your resume and pick out the important information fast.
When creating a resume, especially when you have no experience, it saves a lot of time to use a resume building template. Using a free resume template allows you to focus on writing the content without spending too much time on formatting.
How to Make a Resume With No Experience
Making a resume early in your career feels like a classic catch-22: A good resume highlights relevant work experience, which you don't get until you land a job.
The truth is you don't always need professional experience for entry-level jobs. By highlighting your existing skills, coursework and extracurricular activities, you can craft a resume that will impress employers — even without work experience.
Writing a resume with no experience
Start with a professional summary 
Emphasize your education 
Include relevant experience like internships and extracurriculars
Highlight your accomplishments
Showcase your skills 
Don't include a headshot, hobbies and other unnecessary details
Even if you don't meet all the requirements described in a job description , there are still ways to write a resume that catches a company's eye. First, you may want to get your hands on a resume template (word processors like Google Docs and Microsoft Word have resume templates to guide you with a general structure). From there, you can fill in the details by following the tips below.  
1. Start With a Professional Summary
Career coaches have mixed opinions on including a short professional summary at the top of your resume. Lesa Edwards, founder of  Exclusive Career Coaching and the former director of the career center at  Truman State University , is in favor of a professional summary because it can set the stage and contextualize the experiences that follow. It also allows you to set yourself apart in a large stack of resumes. 
If you decide to include a professional summary, ask yourself: What do I bring to the table? What soft skills could I transfer over to this role? What do I have that other candidates don't have? If written well, this two-to-three-sentence summary could encourage recruiters and hiring managers to take a closer look at your resume and cover letter.
2. Emphasize Your Education
If you recently graduated from college, put your education experience as one of the first headers on your resume. You should list your major, any academic honors and your GPA (if it is 3.5 or higher). The education section of your resume can also include a subsection for industry-relevant certifications . As your career progresses, you can bump your education section further down the resume to make room for more relevant professional experiences.
3. Include Relevant Experience and Activities 
Instead of focusing on the requirements you don't meet, think about any transferable skills or experiences you might have gained from internships , extracurricular activities, part-time jobs, volunteering or school projects.
Jill Silman Chapman, director of early talent programs at Insperity , said she favors candidates who have a well-rounded set of experiences. It shows they are able to multitask, work in different types of environments and adapt to changing circumstances.
"In today's workplace, we're changing all the time," she said. "That ability to adapt is critical."
Internships
Internships are the best way to gain relevant work experience before entering the professional world. They offer an opportunity to apply the lessons you've learned in the classroom in real-world situations.
Part-Time Jobs
If you worked in a service industry job and you are seeking your first professional job after college, you could highlight soft skills , like time management skills needed to juggle school and work responsibilities. Customer service is an especially underrated skill, Silman Chapman said, because it translates to customer-facing roles and  interpersonal skills within the workplace.
Extracurricular Activities
This could include student government, fraternities and sororities or any number of campus organizations or community activities. Athletics is also a resume-booster in some industries, especially sales and other professions that tap into a competitive spirit. You might also note if you were an Eagle Scout, helped out at a peer tutoring program or volunteered your time in other ways that show you are engaged in your community.
Class Projects
Projects you worked on as part of a class or online certification program can also be incorporated into your resume. This could include your marketing class working on a semester-long campaign that culminated in a big presentation. If your class partnered with a company on a large project, that could be a relevant real-world experience for your resume.
Online certification programs are also a good way to gain professional experience, and often provide a chance to apply your learnings to a project, which can then be highlighted on your resume, said Karen Scully-Clemmons, assistant director of career services and employer relations at the  University of Texas at Austin . You'll want to detail what you accomplished, what technologies you used and what you learned . If possible, you should also link to your project on your resume.
Related Reading How to Use the STAR Interview Method to Land a Job
4. Highlight Your Accomplishments
For each experience you list, showcase the results in bullet point format, and look for ways to quantify your results. For example, don't just rattle off what you did as president of a school organization, highlight how many new members joined during your tenure or how much money you raised while leading fundraising efforts.  
These accomplishments don't need to be groundbreaking, but you might have to reflect deeply and think creatively to recognize and articulate the value you provided in each role. Just be sure to align these accomplishments with the responsibilities in the job description. 
"Sometimes I think the hardest thing for students is to think of an achievement, because they think it has to be a super big deal," Edwards said. "So much of it is a shift in mindset of what constitutes an achievement."
5. Showcase Your Skills
For a skills section, you can include your software proficiencies, as well as soft skills like organization, time management, communication, adaptability to change and the ability to work as part of a team . If you are going to highlight soft skills, though, you should also include evidence of a role or situation in which you demonstrated those skills.
"It may not be numbers, dollars or percentages," Edwards said, "but maybe you could talk about how you took a leadership role in a class project that was presented to a community organization."
Related Reading 5 Things New Grads Need to Know About the Job Market
6. Don't Include These Elements
You only have so much space on your resume, so be sure to leave off these unnecessary details. 
Objective Statement 
Don't include an "objective" statement that lays out what you are looking for in a job. Instead of talking about what you want, use that space to describe what value you can offer the employer. 
Hobbies and Interests
While you might think a job is related to your hobbies and interests, Edwards said these are of little practical interest to recruiters and hiring managers. Leave them out of your resume.  
A GPA below 3.5 is not likely to win over a company, and a GPA below 3.0 could only hurt your chances. Only include your GPA if it's above 3.5.   
Headshot or Photo
Recruiters and hiring managers don't need or want to see what you look like. Unless you are applying for an acting job, don't attach a picture to your resume because it could be potentially used to discriminate against you. 
Your Full Address
In the electronic age, there is no need to put your address on your resume. Providing your city and state is typically enough, unless an online application requires your full address.  
Don't employ resume templates with fancy graphics: most companies use applicant tracking systems (ATS) , which can't read resumes that are decorated with graphics, special fonts, columns and other formatting tools.
Frequently Asked Questions
What can i put on my resume if i have no experience.
In lieu of professional experience, you could highlight your education, skills, internships, extracurricular activities, part-time jobs, volunteering experiences and school projects.
How to write a professional summary for a resume with no experience?
A well-written professional summary will draw upon the experience you've gained from school, internships and other extracurricular activities to demonstrate the impact you have made and the value you would bring to your desired role.
How do you say you have no experience but are willing to learn?
Employers are often willing to train entry-level candidates who have shown initiative and a hard work ethic in school, internships and extracurricular activities. You can emphasize your willingness to learn through your professional summary statement on the top of your resume or through the cover letter that accompanies the resume.
Do I need a resume if I don't have experience?
Yes, you need a resume when applying for a job, regardless of your experience. Most word processors, like Google Docs and Microsoft Word, offer free resume templates to get you started.
Great Companies Need Great People. That's Where We Come In.