An Introduction to Headless Commerce with Shopify Plus
Case study: the neto to shopify migration that increased love henry's conversion rate by 50%, email marketing roi is unmatched - are you making the most of it, case study: the ecommerce growth strategy that helped shackleton increase yoy revenue by 74%, case studies, hellofresh: selling online in japan, wilkinson sword: leveraging our full-service expertise, the unified codebase solution for managing multiple shopify plus expansion stores, what are the benefits of upgrading to shopify online store 2.0, internationalising your ecommerce brand.
How to scale your brand by selling globally on Shopify Plus.
Replatforming From Magento to Shopify Plus
Everything you need to know when considering an ecommerce migration.
Optimisation
Case Study: How We Increased Conversion Rate for German Unicorn Razor Group
Leveraging our capabilities as the leading CRO experts in the Shopify ecosystem, we worked with Razor Group to implement a commercially-guided experimentation and optimisation program for one of its brands, G-Rack. Read about the series of tests that helped boost G-Rack's conversion rate.
Mia Willmott
G-Rack: Brand overview
As Europe's largest Fulfilment by Amazon (FBA) aggregator, Razor Group has north of 200 brands in its portfolio and achieved Unicorn status in 2021 just one year after launch.
G-Rack is an ecommerce brand committed to providing high-quality storage and shelving solutions at a great price. The company began selling on Amazon and was later acquired by Razor Group .
G-Rack's products are still sold on Amazon, as well as via its DTC ecommerce store, built on Shopify Plus.
The challenge: increase conversion rate
As a large majority of G-Rack's traffic comes from paid search, with particularly competitive keywords, converting more visitors into customers means they will get a better return on ad spend ( ROAS ).
When Razor Group first engaged Swanky, the G-Rack team had identified an opportunity to increase the conversion rate on-site. Therefore, Swanky was tasked with increasing this conversion rate and getting more from their acquisition spend to continue the growth they had been seeing.
How Swanky helped: a data-led A/B testing program
Through detailed data analysis and insights generation , we were able to give the Razor Group team an enhanced understanding of G-Rack's ecommerce performance.
It was during this process that we identified some key areas where conversion rates were dropping off. Our digital strategists then leveraged their knowledge of conversion rate optimisation ( CRO ) and A/B testing to implement an action plan to remedy this.
Consequently, we executed a rapid three-month CRO strategy for G-Rack, initially targeting:
making it easier for users to find a suitable product; and
improving customer experience.
Let's now explore some of the key tests that we deployed on the G-Rack Shopify store.
Making it easier for users to find a suitable product
Test 1: improving collection page filtering.
Upon observing the shopping funnel, we learnt that 46% of users landing on the Homepage were dropping off on Collection pages, followed by another 81% on Product Pages ( PDPs ). Collection pages also had the highest exit rate (41%) and a bounce rate of 68%.
The collection pages were lengthy, with each individual colour and size variant included. Meanwhile, filters weren't immediately obvious, especially on mobile devices. However, we noted that for those visitors who did locate and use the filters on Collection pages, there was a 174% higher chance of converting.
This led us to hypothesise that by improving the visibility and ease of filtering, the number of users reaching a product page with confidence would increase , as would the 'add to cart' rate. This would be because users can find the product they're looking for more efficiently.
We conducted an A/B test to trial this hypothesis. The control was the original page where filters were hard to identify. The variant added a collection description and clearly displayed filtering options at the top of the page.
Analysis of this A/B test revealed:
a 31% increase in interaction with filters;
a 14% uplift in CTR to product pages;
a 27.8% increase in conversion rate .
Given the uplift in conversion rate, we predicted that when fully live this variant would generate a 28% increase in revenue .
Test 2: Adding FAQs
Through survey analysis, we identified that users were exiting the site due to having unanswered questions about the racking products. We also noted that lots of questions were being asked on Amazon that were left unanswered on G-Rack's DTC store. To address this, we tested whether the addition of an FAQ section on PDPs would lower these numbers.
You can see the desktop variant we tested below, with the FAQ block highlighted in yellow.
Firstly, 7.2% of all users who landed on a PDP engaged with the new FAQ section. For those who interacted with this new block, conversion rate increased by 63.6%.
To build on these initial positive results, we recommended various iterations to this test, including increasing visibility of the FAQ content. We also recommended exploring additional ways to answer common questions, rather than purely through FAQs, such as via video content.
Improving the customer experience
Test 3: use of lifestyle imagery.
It is well-documented that the use of branded photography increases customer engagement on ecommerce stores. With this in mind, we tested using lifestyle imagery on G-Rack's homepage, above the fold, against the control variant that only used product imagery. Our theory was that, since lifestyle imagery provides more context to the product in use, engagement/conversion rates would increase.
Control Variant
Test Variant
This was a winning test which reduced bounce rate and increased click-through rate to Collections. This led to a 2.4% increase in conversion rate and 3.7% boost to revenue per user.
These results highlight the effectiveness of lifestyle photography , demonstrating that users like to see photos of a product in use to provide confidence in their purchase.
Impact of our experimentation and optimisation work
It's important to note with all A/B testing that whilst some tests result in higher conversion rate increases than others, all tests can offer valuable insight and learnings. This is why experimentation is important; it's just as important to see what works as it is to see what doesn't work. We talk more about this in our article that explores the benefits of ecommerce testing beyond 'winning' .
Through leveraging our data and growth services, G-Rack's conversion rate has been boosted. For example, in April and May 2023 we saw an immediate 49.42% increase in conversion rate in comparison to January – March 2023.
The learnings gained from these tests and others will inform further optimisation and experimentation work that Razor Group conducts as it continues to grow the G-Rack brand.
How will you achieve an increased conversion rate?
This case study exemplifies the industry-leading knowledge that our Growth Accelerator team brings to the table. Every Shopify Plus store is different, but each project can see growth if you take a strategic approach to optimising your brand's digital experience.
If you would like to discuss experimentation or optimisation, or find out more about our CRO capabilities, please get in touch and we will be happy to schedule a call with you. We can help to optimise your conversion rates so you can grow faster.
case study CRO g-rack razor group
About the author.
As a Content Executive at Swanky, Mia writes about a variety of ecommerce topics and supports the Swanky team in sharing their knowledge to a wider audience.
Talk ecommerce with us
Ready to grow your ecommerce business? Let's talk.
Join the Swanky Community
Want to receive regular updates and inspiration to help your business stay ahead of the game? Subscribe to our newsletter and join the community of ecommerce leaders successfully navigating the world of online retail.
What are the Benefits
Be at the forefront of industry trends.
We develop and implement ecommerce tactics for industry-leading brands on a daily basis. Be the first to hear exclusive insights and learnings.
Get a monthly dose of inspiration
Receive our newsletter straight to your inbox, packed full of useful marketing tips and growth strategies for your online store.
Join a community of fellow leaders
Get to know like-minded entrepreneurs in the digital transformation space. Share experiences and learnings from your ecommerce journey.
Related Articles
5 Top Tips for Getting Started with a DXI Tool
Being able to stand out from the crowd requires you to understand your customers. To do this in ecommerce means using and analysing data effectively. This is where DXI tools come in. They let you see the big picture and the tiny details, helping you make data-driven decisions. Learn more with Chloe Symons, Digital Strategist at Swanky. …Read More
Voice of Customer Analysis: Leveraging Passive Feedback to Inform CRO
Voice of customer analysis can unlock great potential for your brand. In this article, Sean Clanchy, MD of Swanky Australia, explains exactly how to leverage VoC and why it's important. …Read More
The Benefits of Product Recommendations in Ecommerce
The team behind Webtrends Optimize, a market-leading experimentation and personalisation platform, are fluent in the benefits of product recommendations in ecommerce. In this article, they take to the Swanky blog to explore how well-executed product recommendations can transform the customer experience and your bottom line. …Read More
Subscribe to the Newsletter
Want to keep on top of what's happening in the industry sign up to our monthly newsletter and let the updates come to you., your details, just checking….
You're leaving the English site to go to our French site, are you sure?
GREAT PEOPLE BUILD GREAT consumerS
WHERE YOUR WORK HAS REAL IMPACT
WHAT A TYPICAL DAY AT RAZOR LOOKS LIKE
People & Culture Working Student
Brand Manager
Data Science Lead
Senior Controller
Deal Execution Associate
Strategy Manager
INTERVIEW PROCESS
WHAT OUR PROCESS LOOKS LIKE
Get to know each other, show your skills, experience razor deep dive.
VALUES SHAPE EVERYTHING WE DO
HABITUAL EXCELLENCE
ITERATIVE TRUTH-SEEKING
BIAS TO ACTION
CONSTRUCTIVE CONFLICT
Cutting through the clutter.
NEWS TRAVELS FAST
COLLABORATE AS AN ELITE SPORT S
Open positions.
View this Resource
" * " indicates required fields
Razor Technology
IT Solutions & Managed Services
Razor Technology is a leading IT managed services provider (MSP), but when the company first came to Sagefrog, it wasn't engaging quality leads. As with many tech companies, the complex nature of IT services made it difficult to connect with prospects, and its ineffectively structured website, scattershot advertising, and lack of human-focused marketing content were not up to the challenge.
To promote Razor Tech as a top-performing, people-driven MSP and thought leader, Sagefrog initiated a six-month PR campaign and reinstated the company's quarterly newsletter with a new focus on its thriving work culture and the personal stories of its employees. We also created a video series, Tech Over Coffee, featuring Razor Tech's experts engaged in informal discussions about the industry A website centered on the consumer's experience was designed with intuitive page structures, content, and SEO best practices.
paid time on site increased by
increase in new contacts
return-on-investment (ROI)
increase in marketing qualified leads (MQLs)
Sagefrog's new approach delivered a surge in digital traffic and qualified leads. Overall, Sagefrog's comprehensive marketing efforts increased quality leads by 200% for Razor Tech, with a 132% rise in new contacts with titles like partner, VP, CIO, and department director. Razor Tech found that its ideal prospects were out there and ready to connect with the company, plus partnering with Sagefrog yielded a 8:1 return-on-investment based on 6-digital deals.
"When Razor Technology first sought Sagefrog's help, we were just looking for a single campaign that would reach our target audience. After the campaign proved to be successful, we expanded our relationship with Sagefrog to utilize their integrated marketing approach."
"In the past year alone, we've seen a huge increase in digital traffic and qualified leads and are finally communicating our company's value in the right way and on the right channels."
see other great technology examples
Healthcare & Technology
Core Solutions
accelerate your success
We've secured a $9M Series A funding from top B2B SaaS investors! 🎉. Read more on Techcrunch.
How to manage a portfolio of 40+ E-commerce Brands Seamlessly : Razor Group Global Operations through Polar Analytics
Background: A dominant e-commerce aggregator
Razor Group is a leading e-commerce aggregator with a diversified portfolio of 70+ brands worldwide. Operating in markets like the US, UK, and Germany, Razor deals with various currencies, elevating the complexity of their day-to-day operations.
Lisa leads the direct-to-consumer department at Razor Group. She oversees about ten stores that operate globally and offer diverse products. The challenge was blending data from these different platforms into a unified view. Lisa's experience with Polar Analytics reveals how the platform addresses these challenges effectively.
Challenge : Simplifying Complex Analytics
Before using Polar, Lisa had to log into multiple platforms manually and even had to convert currencies manually. It was time-consuming and prone to errors, making managing stores and spotting issues challenging.
Lisa found the solution in Polar Analytics while searching for a one-stop platform to consolidate data from multiple stores and currencies. Polar fit the bill by integrating data from platforms like Shopify, Google Analytics, and Facebook Ads, achieving the level of transparency Razor Group needed.
Numbers Speak: ‍
35 Users across departments
205 Custom Metrics
254 Custom Reports
19 Key Indicator Sections
42 Shopify Stores Integrated
Polar is the perfect fit for our unique aggregator use case. I oversee 10+ brands and log in to the App daily; even our finance department uses Polar!
Key Features and Workflow : A Tailored Experience
- Unified Dashboard: One dashboard for all stores and platforms, simplifying the complex workflow.
- Custom Metrics: With 205 custom metrics, Razor has personalized data points that serve their needs.
- Slack Integration: This feature enables real-time communication with the Polar team, enhancing customer support.
Identifying and Addressing Returns
Razor Group uses Polar to monitor metrics such as return percentages and unfulfilled orders closely. A rise in returns triggers an internal review, making the problem immediately apparent to stakeholders. ‍
"And that's like the next huge advantage of Polar. It makes it very easy for me to present information about the direct-to-consumer department to other stakeholders within the company. They might not know Shopify, they might need to be more savvy regarding performance marketing... Polar makes it very easy for me to create dashboards. For example, saying, hey, this is a list of unfulfilled orders from these and those stores, and I can simply share the dashboard with a colleague from the ERP team, and they can use it every day to check where they need to follow up with the warehouse."
Performance marketing and roas.
Polar's detailed metrics on Return on Advertising Spend (ROAS) give Razor the insights they need to assess the impact of both paid and non-paid marketing channels
Razor Group is a best-in-class e-commerce aggregator and recently closed Series C at $88M at a $1.2B valuation. Polar Analytics has empowered Razor's DTC department to make fast, data-driven decisions, strengthening its position in the global e-commerce arena. ‍
Streamlined Workflows: Visibility into each store's performance has simplified operations and saved a considerable amount of time for the team that they can invest in creative strategies
Quick Troubleshooting: Issues like warehouse delays are pinpointed promptly, facilitating quick resolution, which ensures continuous growth in profits
Easy Onboarding: other team members were quickly onboarded recently and began constructing net sales reports immediately, missing no critical data. ‍
The platform's flexibility, ease of use, and unified metrics have become indispensable tools in their data-driven arsenal.
What where your goals ?
What are your marketing challenges , how did you monitor growth before polar analytics , what were your needs , get in touch to learn how polar can help you grow, the fastest growing shopify brands use polar analytics.
Polar Analytics transformed how we approach data. Their integration capabilities, intuitive platform, and personalized support have enabled us to make more informed decisions and significantly improve our marketing efficiency.
Polar's Conversion API solution helped us fix our Meta Pixel data issue, cutting our cost per purchase by 53% and almost doubling our Meta ROAS. This enabled us to improve our Blended ROAS by 23%.  That's awesome!
"Thanks to Polar, our Meta ROAS increased by 41% and cost per purchase dropped by 32%. We will definitely continue to use the enhancer for long runs."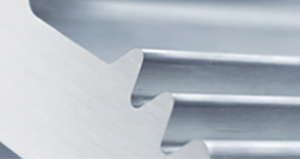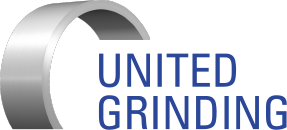 Razor Sharp Case Study
Caron Precision Customer Spotlight
APN Customer Spotlight
Primary Tool & Cutter Grinding, Inc. Customer Spotlight
Milan Tool Customer Spotlight
Continental Diamond Tool Corporation Customer Spotlight
Complete Grinding Solutions Customer Spotlight
Globe Grinding Case Study
Tracey Gear & Precision Shaft Customer Spotlight
KNB Tools of America Inc.
BLOHM Case Study - Rolls-Royce Oberursel
Hammill Case Study
Advanced Carbide Grinding Inc. Case Study
Advanced Grinding Technology Gives Shop A Micron-Size Niche
West Ohio Tool Million Hole Drill Case Study
Triple-T Cutting Tools Case Study
Helical Solutions Case Study
Milwaukee Broach Case Study
ARCH Dayton Case Study
Bridge Tool and Die Case Study
Almar Tools Case Study
J&E Precision Tool Case Study
Copen Machine Case Study
Ceratizit Tools Case Study
Shape Master Tools Case Study
J.H Benedict Co. Case Study
Eva Lution Case Study
Form Roll Die Case Study
Saint Gobain Case Study
West Ohio Specialty Tooling Case Study
Precision Tool Muskegon Case Study
Precicut Case Study
Long's Machine Case Study
Form Grind Case Study
AcuTwist Case Study
Damen Carbide Case Study
UNITED GRINDING North America | Precision CNC Grinding Machines
News & Media
Media Library
Case Studies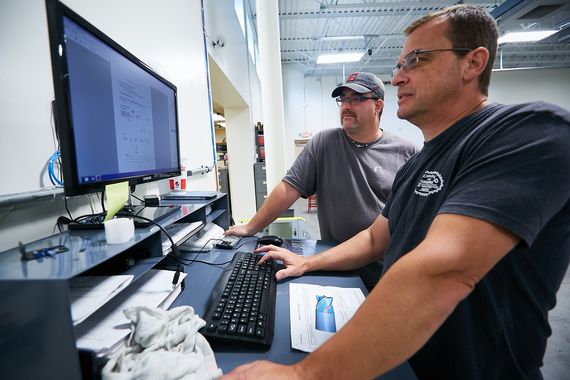 Shop Grows with Cutting-Edge Grinding Technology
With a manual tool and cutter grinder, Dennis Reider founded Razor Sharp Grinding as a part-time business in the basement of his home in 1967. The shop moved to its present location in Pottstown Pa. in 1984, and business growth prompted remodeling and enlarging the building to its current size of 14,000 square feet.
Reider started out manually resharpening tools and has gradually segued the shop into the design and manufacture of tools as well as. Today, Razor Sharp manufactures its own extensive line of end mills ranging from high-performance variable pitch tools, roughers, ball nose cutters and stub and long-length end mills to chamfer tools, zero-flute plastic-cutting tools and reamers. Razor Sharp prides itself on maintaining an extensive inventory of its own end mills available for immediate shipment or same day pick-up.
In addition to production tooling, the company designs and produces specialty tools that cover a surprisingly wide spectrum. It produces custom hand reamers used by a musical instrument maker to open up the reed mouthpieces of oboes and "lollipop" style cylinder head porting tools used by race teams and engine builders in the US and as far away as Australia.
In the early days of Razor Sharp's growth, Dennis' wife Eileen spearheaded the company's sales efforts, at one point covering six states and working with about 1,600 customers. It was an era in which women seldom, if ever, sold toolmaking services, but her grandfather was a machinist, and her father and her husband were tool and die makers, so she was in familiar territory and was successful.
"Eileen began to sell for Razor Sharp, and I haven't had a day off since," said Reider. "We don't advertise – aside from an always growing workload from existing customers – new customers continually find us. We constantly have new customers sending us work and requesting quotes."
Among the shop's customers are the automotive, aerospace, medical, food processing and construction industries. Today Razor Sharp has about ten employees and $2.5 million in sales.
Razor Sharp's grinding technology has evolved along with the volume, sophistication and variety of its products. The shop's selection of advanced grinders has expanded from a single 5-axis unit from Walter Grinders purchased in 1991 to include eight Walter Helitronic Power machines and a Studer Favorit ID/OD universal grinder.
Jason Hunsicker, a grinder, programmer, and setup person at Razor Sharp, said, "Where we really shine and can help our customers is in our ability to design a tool that does more than one operation simultaneously."
As an example, Hunsicker described a two-piece tool consisting of a steel body with brazed-in carbide inserts that Razor Sharp designed and manufactured for a manufacturer of automotive brake components. The inserts machine a custom form, and a central drill enables the tool to drill, spot face and shape the top of a hole in a single plunge. Razor Sharp designed the tool with a steel body and carbide inserts to control the cost of the tool while maintaining accuracy and tool life. For other customers, the shop has developed entire cutting systems consisting of not only cutters but toolholding arbors as well.
Razor Sharp bought its first Walter CNC tool and cutter grinder when that company introduced its initial tool and cutter grinder, prior to that making machines for tool production only. Reider chose Walter machines after a tour of the company's facilities in Germany convinced him that the company's machines were superior to competitors.
The arrival of Walter machines expedited Razor Sharp's move into tool design and manufacturing. Hunsicker said, "The type of work we do has completely changed in the18 years that I've been here. Years ago we did routine resharpening of high-speed-steel end mills. We did not manufacture specialty tools. Now it is completely different. The technological forms and complexity of the tools we are manufacturing has increased tremendously. That is a direct result of our Walter grinding technology: their software, their machine capabilities and their training."
Evolution of manufacturers' production strategies has driven continual development of advanced cutting tools. The industry switched from high-speed-steel tools to carbide and focused increasingly on reducing manufacturing cycle times. Reider said, "A customer will not purchase a tool if it costs an extra five seconds of cycle time because it can't be pushed hard enough, or if the tool has to be changed every 800 parts as opposed to every 1,100 parts."
Razor Sharp designs its high-performance cutting tools with Walter's Tool Studio software that facilitates design and manufacture of complex tools with interactive 3D graphics and simulation functions. "The software opened the door for us to get into that market," Reider said.
According to Hunsicker, the repeatability of the Walter machines is a key advantage that he attributed, in large part, to the temperature control in the machine to reduce the amount of growth and shrinkage in heating and cooling cycles. He also cited the machine's reference probing routine, in which the tool location probe is used to measure and adjust for size changes in the machine structure caused by variations in temperature.
Hunsicker illustrated the importance of temperature control with the case of grinding a typical hog mill. "Those tools tend to have a lot of variation in size over the course of a warm up cycle," he said.
For the job, he ground one tool to specification, then put ten more in the machine's loader pallet, pushed the machine's start button and walked away. The last tool, according to Hunsicker, was only 0.0001" different from the first tool.
"That kind of repeatability is important," he said, "because we are really a jobber shop. We are not producing large, long runs of tools. A customer may need three of one tool type or five of another, and that is a lot of what we do.
To enhance its responsiveness and expand its customer base, Razor Sharp recently added three new grinders, purchased through United Grinding.
Two of the new grinders are Walter Helitronic Power machines, 16-hp and 35-hp models fitted with 60 to 120-tool Eco-loaders that bring the shop's total up to eight Helitronic systems. Razor Sharp acquired the new machines to expedite turnaround times for production of standard and customer-specific custom cutters, and especially to fill urgent tooling requests. The machines can handle tools up to 12.6" (320 mm) diameter. With up to six grinding wheels on the belt-driven spindle, the Helitronic Power machines can grind complex geometries in a single clamping cycle.
Reider said filling urgent tooling requests is one of his shop's most important responsibilities. When tooling problems interfere with a customer's manufacturing operations, he said, "What does it cost to shut a production line down for an hour? A hundred thousand dollars? Manufacturers don't want to be down for a minute, much less an hour."
Also, with the idea of expanding the variety of customers it serves, Razor Sharp acquired a new Studer Favorit OD/ID grinder, engineered for grinding medium-sized workpieces in individual and batch production. The machine gives the shop the ability to perform external and internal grinding in a single clamping on a wide variety of parts.
Razor Sharp sees keeping pace with improvements in grinding technology as a key challenge. "We don't want to let technology get ahead of us," Reider said, "When that happens it is hard to catch up and very expensive." The drive for higher-performing tools has in turn prompted ongoing advancements in tool grinding technology. "The tooling industry provides better tools for the manufacturing industry, while the manufacturing industry is coming up with more productive processes that need different tooling. The way I see it, we are kind of pulling each other along together," Reider said.
Products and Services
Applications
Digitalization
AmbitionBox
Discover Best Places to work in India
Interview Questions
About Company
Office Photos
Salary Calculator
Awards 2024
Campus Placements
Practice Test
Compare Companies
Razor Group
based on 9 Reviews
Razor Group Senior Data Scientist Interview Questions and Answers
1 interview found, senior data scientist interview questions.
posted on 7 Jan 2022
I applied via Recruitment Consultant and was interviewed before Jan 2021.
6 Interview Rounds
Interview Preparation Tips
Useful resources.
Tolaram Group Senior Data Scientist Experienced Interview Questions
Share this interview
posted on 4 Jul 2022
I applied via Approached by Company and was interviewed before Jul 2021.
HR Round (1 Question)
Assignment round.
Assignment included a dataset which had to be cleaned, feature engineered and then a ML based solution had to be submitted in Jupyter notebook.
Technical Round (1 Question)
One-on-one round (1 question).
Machine Learning
Analytical skills
Razor Group Senior Data Scientist Experienced Interview Questions
Razor Group interview questions for designations
Interview questions from similar companies
posted on 22 Nov 2021
I applied via LinkedIn and was interviewed in May 2021.
4 Interview Rounds
Razor group interview faqs.
Some of the top questions asked at the Razor Group Senior Data Scientist interview -
Discussion with Peer Senior Data Scientists on Assignment solution. And Previou ... read more
1:1 with a Functional Lead. In my case it was the Head of Supply Chain in Berli ... read more
Razor Group Interviews By Designations
Razor Group Data Science Intern Interview Questions ·
Razor Group Senior Data Scientist Interview Questions
Interview Questions for Popular Designations
Data Scientist Interview Questions ·
Jr. Data Scientist Interview Questions ·
Associate Data Scientist Interview Questions ·
Decision Scientist Interview Questions ·
Data Scientist Intern Interview Questions ·
Trainee Decision Scientist Interview Questions ·
Lead Data Scientist Interview Questions ·
Research Scientist Interview Questions
· Scientist Interview Questions
· Associate Scientist Interview Questions
Tell us how to improve this page.
Interview questions from similar companies.
Razor Group Senior Data Scientist Reviews and Ratings
based on 9 reviews
Rating in categories
Skill development
Work-Life balance
Salary & Benefits
Job Security
Company culture
Promotions/Appraisal
Work Satisfaction
Lot of learning and growth opportunities
₹ 17.1L Brand Manager  (10)
₹ 13.5L Marketing Manager  (7)
₹ 13.8L Senior Accountant  (7)
₹ 45.3L Senior BI Manager  (7)
₹ 14.5L Business Intelligence Specialist  (6)
Interviews >
Razor Group Interview Questions >