Find Study Materials for
Combined Science
Computer science.
Environmental Science
Human geography, macroeconomics, microeconomics.
Social Studies
Browse all subjects
Textbook Solutions
Career Advice for Students
Student Life
Study Guide
University Advice
Read our Magazine
Create Study Materials

Select your language

Nike is one of the largest athletic footwear and clothing companies in the world, but its labour practices have not always been ethical. Back in the late 1990s and early 2000s, the company was accused of using sweatshops to make activewear and shoes. Despite an initial slow response, the company…
Explore our app and discover over 50 million learning materials for free.
Nike Sweatshop Scandal
Explanations
Amazon Global Business Strategy
Apple Change Management
Apple Ethical Issues
Apple Global Strategy
Apple Marketing Strategy
Ben and Jerrys CSR
Bill Gates Leadership Style
Bill and Melinda Gates Foundation
Coca-Cola Business Strategy
Disney Pixar Merger Case Study
Enron Scandal
Franchise Model McDonalds
Google Organisational Culture
Ikea Foundation
Ikea Transnational Strategy
Jeff Bezos Leadership Style
Kraft Cadbury Takeover
Mary Barra Leadership Style
McDonalds Organisational Structure
Netflix Innovation Strategy
Nike Marketing Strategy
Nivea Market Segmentation
Nokia Change Management
Organisation Design Case Study
Oyo Franchise Model
Porters Five Forces Apple
Porters Five Forces Starbucks
Porters Five Forces Walmart
Pricing Strategy of Nestle Company
Ryanair Strategic Position
SWOT analysis of Cadbury
Starbucks Ethical Issues
Starbucks International Strategy
Starbucks Marketing Strategy
Susan Wojcicki Leadership Style
Swot Analysis of Apple
Tesco Organisational Structure
Tesco SWOT Analysis
Unilever Outsourcing
Virgin Media O2 Merger
Walt Disney CSR Programs
Warren Buffett Leadership Style
Zara Franchise Model
Assessing Innovation
Business growth
Digital Technology
Internationalisation
Market Entry
Customer Expectations
Customer Service and ICT
Flow Production
Good Customer Service
Job Production
Just-In-Case Inventory Management
Just-In-Time Inventory Management
Lean Production
Methods of Good Customer Service
Poor Customer Service
Procurement
Production Process
Quality Assurance
Sales Process
Stages of Sales Process
Action Research
Divorce between Ownership and Control
Innovation Culture
Kotter's Change Model
Learning Organization
Lewin's Change Model
Managing Organisational Culture
National Culture
Organisation Structures
Organizational Climate
Organizational Culture Definition
Organizational Development
Resisting Change
Strategic Implementation
Abandonment Option
Accounting Rate of Return
Adjusted Present Value
Adjustments in WACC
Agency Problems
Agency problem
Amortization
Arbitrage Pricing Theory
Asset Backed Securities
Benefits of M&A
Beta in Finance
Binomial Model
Black Scholes Formula
Black-Scholes Model
Bond Coupon
Bond Duration
Bond Returns
Bond Terminology
Bond Volatility
Business Life Cycle
Business Risk Analysis
Business Valuation
CAPM Assumptions
Calculate Compound Return
Calculating IRR
Call Options
Capital Asset Pricing Model
Capital Budget
Capital Budgeting
Capital Investments
Capital Rationing
Cash Budgeting
Cash Collection
Cash Conversion Cycle
Certainty Equivalent
Common Stock
Company Cost of Capital
Comparables Valuation
Compensation
Competitive Advantage
Components of Working Capital
Conglomerate Merger
Continuous Compounding
Convertible Bonds
Convertibles
Corporate Bonds Default Risk
Corporate Control
Corporate Debt
Corporate Debt Yield
Corporate Financial Goals
Corporate Income Tax
Corporate Tax
Corporation
Cost of Bankruptcy
Cost of Capital
Cost of Equity
Cost of Equity Capital
Cost of Financial Distress
Credit Decisions
Cross Currency Swap
Currency Risk
DCF Terminal Value
DCF Valuation
Debt Policy
Debt Restructuring
Debt vs Equity
Decision Trees
Declining Industries
Default Risk
Direct and Indirect Costs of Bankruptcy
Discounted Cash Flow
Discounted Payback Period
Dividend Payout
Dividend Policy
DuPont Analysis
Dual Class Equity
Earnings Per Share
Economic Exposure
Economic Rent
Economic Value Added
Efficiency Calculations
Exchange Rate Theories
External Financing
Fama French 3 Factor Model
Financial Bubbles
Financial Decisions
Financial Distress
Financial Leverage
Financial Managers
Financial Planning
Financing Decision
Flexible Production
Flow to Equity
Follow On Investments
Forward Contract
Fundamentals of Corporate Finance
Future Value
Future Value of Annuity
Futures Contract
General Cash Offer
Global Ownership Structures
Going Public
Growing Annuity Formula
Growing Perpetuity Formula
Growth Industries
Growth Stocks
Hedge Ratio
Horizontal Integration
How to Build a Merger Model
IRR Pitfalls
Identifying Options
Incentive Compensation
Income Stocks
Incremental Cash Flow
Inflation Indexed Bonds
Interest Rate Hedge
Interest Rate Swaps
Internal Rate of Return
International Cash Management
International Cost of Capital
International Risk
Investment Criteria
Investment Decisions
Investment Opportunities
Issuance of securities
Law of Conservation of Value
Law of One Price
Lease Accounting
Leverage Ratios
Leveraged Buyout
Leveraged Leases
Leveraged Restructuring
Levered Beta
Liquidity Ratios
Loan Covenants
Long Term Financial Plans
Managing Credit
Managing Debt
Market Capitalization
Market Values
Marketable Securities
Maximizing shareholder value
Medium Term Notes
Merger Waves
Merger and Acquisition Considerations
Merger and Acquisition Costs
Mergers and Acquisitions
Modern Portfolio Theory
Modigliani-Miller Formula
Monitoring and Evaluation
Monte Carlo Simulation
NPV Investment Decision Rule
Net Present Value
Nominal Interest Rate
Operating Leases
Optimistic Forecast
Option Valuation
Option to Expand
Options Fundamentals
Options Risk Management
Organizational Change
Ownership Structure
Payback Period
Pecking Order Theory
Performance Management
Perpetuities
Political Risk
Portfolio Risk
Portfolio Theory
Positive NPV
Predicting Default
Preferred Stock
Present Value of Annuity
Present Value of Perpetuity
Pricing Models
Private Equity Partnerships
Private Placement
Privatization
Problems with NPV
Project Analysis
Project Valuation
Put Call Parity
Put Options
Pyramid Systems
Rate of Return
Real Interest Rate
Real Options
Reasons For a Merger
Residual Income
Restructuring
Return on Equity
Rewarding Performance
Risk Adjusted Discount Rate
Risk Management
Risk Neutral Valuation
Risk of Hedging
Scenario Analysis
Security Risk Assessment
Selling Securities
Semi-Strong Market Efficiency
Sensitivity Analysis
Share Repurchase
Sharpe Ratio
Short Termism
Sovereign Bonds
Speculation
Spot Exchange Rate
Statistical Models
Stock Dividend
Stock Issues
Stock Prices
Stock Valuation
Stockholder Voting Rights
Strong Form Efficiency
Structural Models
Tax on Dividends
Term Structure
Terminal Value
Time Value of Money
Timing Option
Transactions
Transparency
Types of Agency Problems
Types of Bonds
Types of Debt
Types of Depreciation
Types of Interest Rates
Types of Investment Funds
Unlevered Beta
Value Additivity Principle
Valuing Common Stock
Variance and Standard Deviation
Venture Capital Market
Weighted Average Cost of Capital
Working capital
Yield Spread
Zero Coupon Bond
Analysing Financial Performance
Average Rate of Return
Balance Sheet
Break Even Analysis Chart
Break-Even Analysis
Cash Flow Budget
Cash Flow Forecast
Cash Flow Improvement
Cashflow Problems
External Sources of Finance
Financial Objectives
Financial Performance and Stakeholders
Financial Statements
Financial Terms and Calculations
Income Statements
Internal Sources of Finance
Investments
Profitability Ratio
Sources of Finance
Boundary Spanning
Contract of Employment
Departmentalization
Employee Benefits
Employee Costs
Employee Engagement
Employee Rewards
Employee Training and Development
Employment Policy
Expectancy Theory
Flexible Work Arrangements
HR Policies
Hackman and Oldham Model
Herzberg Two Factor Theory
Human Resource Flow
Human Resource Management
Human Resource Objectives
Improving Employer - Employee Relations
Incentives for Employees
Internal and External Communication
Intrinsic Motivation
Job Characteristics Model
Job Satisfaction
Labour Productivity
Labour Turnover
Maslow Theory
Matrix Organizational Structure
Methods of Recruitment
Motivating & Engaging Employees
Motivation in the Workplace
Organisation Design
Organizational Justice
Organizational Strategy
Organizational Structure Types
Pay Structure
Performance Evaluation
Performance Feedback
Recruitment And Selection
Reinforcement Theory
Retention Rate
Self-Efficacy Theory
Taylor Motivation Theory
Team Structure
Termination
Training Methods
Work-Life Balance
Business Ethics
Business Risks
Business Uncertainty
Consumer Law
Economic Climate
Effects of Interest Rates on Businesses
Employment Law
Environment and Business
External Factors Affecting Business
Government Policies on Business
Health and Safety
Inflation and Business
Information and Communication Technology in Business
Multinational Company
Sustainability in Business
Tax on Business
Basic Financial Terms
Business Enterprise
Business Location
Business Ownership
Business Planning
Classification of Businesses
Evaluating Business Success Based on Objectives
Measuring Success in Business
Motivation in Entrepreneurship
Reasons for Business Failure
Risks and Rewards of Running a Business
Arc Elasticity
Bertrand Oligopoly
Block Pricing
Cardinal Vs Ordinal Utility
Commodity Bundling
Conglomerate Mergers
Constraints
Consumer Equilibrium
Consumer Expectations
Consumer Search
Contribution Analysis
Cost Complementarity
Cost Function
Cournot Oligopoly
Data-driven Decisions
Decision Tree Method
Demand Forecasting
Demand Function
Econometric Methods
Economic Trade Off
Economics Of Effective Management
Employee Monitoring
Equi-marginal Principle
Finitely Repeated Games
Fixed And Sunk Costs
Functions In A Business Firm
Government Regulations
Incremental Decision Making
Individual demand vs Market demand
Industry Classification
Infinitely Repeated Games
Information Economics
Input Prices
Isoprofit Curves
Isoquant Curve
Lagrangian Multiplier Method
Least-cost Combination Of Inputs
Manager Performance
Marginal Rate Of Technical Substitution
Marginal Returns
Market Concentration
Market Uncertainty
Measuring productivity
Nash Bargaining
Net Present Value Method
Ordinary Least Square Method
Own Price Elasticity Of Demand
Pay-back Period Method
Point Elasticity
Pricing Decisions
Pricing Strategies For Market Leaders
Properties Of Indifference Curve
Properties Of Isoquants
Quantitative Demand Analysis
Research And Development
Revealed Preference Theory
Sequential Bargaining
Signaling & Screening
Sources Of Monopoly Power
Specialized Investments
Stackelberg Oligopoly
Strategic Thinking
Supply Function
Survey Methods
Sweezy Oligopoly
Technology Supply and Demand
The Five Forces Framework
The Theory Of Individual Behavior
The Time Value Of Money
Total Product, Average Product, And Marginal Product
Total Utility Vs Marginal Utility
Types Of Monopolies
Vertical Integration
Vertical Vs Horizontal Integration
What Is Dumping
Behavioral Theory in Organizational Management
Charismatic Leaders
Conflict Management
Conflict Process
Contingency Theory
Decision Making
Decision Making Model
Ethical Decision
Ethical Leadership
Fiedler Contingency Model
Impression Management
Individual Differences
Leader Member Exchange Theory
Leadership Challenges
Leadership Theories
Negotiation
Office Politics
Organizational Leadership
Organizational Politics
Positive Leadership
Social Network Analysis
Stakeholder
Trait Theory of Leadership
Transactional Leaders
Transformational Leadership
Types of Conflict
Business Aims and Objectives
External Environment
Forms of Business
Franchising
Key Business Terms
Limited Liability
Shareholder
Sole Trader
Evaluating Total Quality Management
Importance of Quality
Improving the Supply Chain
Measuring Quality
Operational Data
Operational Objectives
Operational Performance Analysis
Outsourcing
Productivity and Efficiency
Quality Management
Total Quality Management
Affective Events Theory
Attitude in the Workplace
Behavioral Science
Big Five Personality Traits
Biographical Characteristics
Bureaucratic Structure
Causes of Stress at Work
Challenges and Opportunities for OB
Challenges of Management
Choosing the Right Communication Channel
Classification of Groups
Conflict Results
Contingent Selection
Creative Behavior
Cultural Values
Decision Making Biases
Direction of Communication
Discrimination in the Workplace
Diversity Management
Diversity in the Workplace
Effective Management
Effective Negotiation
Effective Teamwork
Effects of Work Stress
Emotional Intelligence
Emotional Labor
Emotional Regulation
Employee Involvement
Employee Selection Methods
Evidence Based Management
Factors Influencing Perception
Functions of Emotions
Functions of Organizational Culture
GLOBE Framework
Group Cohesiveness
Group Decision Making
Group Development Stages
Group Norms
Group Roles
Group Status
Group vs Team
History of Motivation Theory
Hofstede's Cultural Dimensions
How to Measure Job Satisfaction
Impact of Power
Importance of Leadership in Human Resource Management
Influences on Organizational Culture
Initial Selection Process
Innovative Organizational Culture
Integrating Theories of Motivation
Interpersonal Skills
Job Attitude
Job Dissatisfaction
Job Satisfaction Causes
Job Satisfaction Outcomes
Leadership Trust
Maintaining Organizational Culture
Mechanistic vs Organic Structure
Models of Organizational Behavior
Modern Motivational Theory
Myers-Briggs
Negotiation Process
Organizational Behavior Management
Organizational Constraints
Organizational Culture Problems
Organizational Decision Making
Organizational Structure Management
Organizational Values
Paradox Theory
Perception in Decision Making
Personal Stress Management
Personality Models
Personality and Values
Personality at Work
Planned Change in an Organization
Positive Company Culture
Power Tactics
Power in Work
Responsible Leaders
Self-Evaluation
Simple Structure
Situation Strength Theory
Social Loafing
Stereotype Threat
Stress Management in Organization
Stress in the Workplace
Substantive Selection
Team Challenge
Team Composition
Team Player
Team Process
The Study of Organizational Behavior
Third Party Negotiation
Training Effectiveness
Trait Activation Theory
Types of Diversity
Types of Emotions
Types of Moods
Types of Power in the Workplace
Types of Teams
Understanding and Developing Organizational Culture
Unequal Power
Virtual Organizational Structure
Work Emotions
Working as a Team
Workplace Behavior
Workplace Spirituality
Communication Barriers
Communication Channels
Communication Process
Cultural Barriers
Oral Communication
Persuasive Strategies
Types of Communication
Written Communication
Assessing Business Performance
Business Considerations from Globalisation
Competitive Environment
Core Competencies
Corporate Mission and Objectives
Corporate Social Responsibility
Economic Change
Economic Environment
Financial Ratios
Interest Rates in the UK
Investment Appraisal
Lifestyle and Technological Environment
Non-Financial Data
Porters Five Forces
SWOT Analysis
Social and Technological Environment
Areas of Competition
Bowmans Strategic Clock
Diversification
Strategic Positioning
Save the explanation now and read when you've got time to spare.
Lerne mit deinen Freunden und bleibe auf dem richtigen Kurs mit deinen persönlichen Lernstatistiken
Nie wieder prokastinieren mit unseren Lernerinnerungen.
Nike is one of the largest athletic footwear and clothing companies in the world, but its labour practices have not always been ethical. Back in the late 1990s and early 2000s, the company was accused of using sweatshops to make activewear and shoes. Despite an initial slow response, the company eventually took measures to improve the working conditions of employees in its factories. This has allowed it to regain public trust and become a leading brand in the sportswear sector. Let's take a closer look at Nike's Sweatshop Scandal and how it has been resolved.
Nike and sweatshop labour
Like other multinational companies, Nike outsources the production of sportswear and sneakers to developing economies to save costs, taking advantage of a cheap workforce. This has given birth to sweatshops - factories where workers are forced to work long hours at very low wages under abysmal working conditions.
Nike's sweatshops first appeared in Japan, then moved to cheaper labour countries such as South Korea, China, and Taiwan. As the economies of these countries developed, Nike switched to lower-cost suppliers in China, Indonesia, and Vietnam .
Nike's use of sweatshop dates back to the 1970s but wasn't brought to public attention until 1991 when Jeff Ballinger published a report detailing the appalling working conditions of garment workers at Nike's factories in Indonesia.
The report described the meagre wages that the factory workers received, only 14 cents per hour, barely enough to cover basic living costs. The disclosure aroused public anger, resulting in mass protests at the Barcelona Olympics in 1992. Despite this, Nike continued making its plans to expand Niketowns - fa cilities displaying a wide range of Nike-based services and experiences - which fuelled more resentment within consumers.
For more insight into how a company's external economic environment can impact its internal operations, take a look at our explanation on the Economic Environment .
Nike child labour
In addition to the sweatshop problem, Nike also got caught in the child labour scandal. In 1996, Life Magazine published an article featuring a photo of a young boy named Tariq from Pakistan, who was reportedly sewing Nike footballs for 60 cents a day .
From 2001 on, Nike started to audit its factories and prepared a report in which it concluded that it could not guarantee that its products would not be produced by children .
Nike's initial response
Nike initially denied its association with the practices, stating it had little control over the contracted factories and who they hired.
After the protests in 1992, the company took more concrete action by setting up a department to improve factory conditions. However, this didn't do much to resolve the problem. Disputes continued. Many Nike sweatshops still operated.
In 1997-1998, Nike faced more public backlash, causing the sportswear brand to lay off many workers.
How did Nike recover?
A major shift happened when CEO Phil Knight delivered a speech in May 1998. He admitted the existence of unfair labour practices in Nike's production facilities and promised to improve the situation by raising the minimum wage, and ensuring all factories had clean air.
In 1999, Nike's Fair Labor Association was established to protect workers' rights and monitor the Code of Conduct in Nike factories. Between 2002 and 2004, more than 600 factories were audited for occupational health and safety . In 2005, the company published a complete list of its factories along with a report detailing the working conditions and wages of workers at Nike's facilities. Ever since, Nike has been publishing annual reports about labour practices, showing transparency and sincere efforts to redeem past mistakes.
While the sweatshop issue is far from over, critics and activists have praised Nike. At least the company does not turn a blind eye to the problem anymore. Nike's efforts finally paid off as it slowly won back public trust and once again dominated the market.
It is important to note that these actions have had minimal effect on workers' conditions working for Nike. In the 2019 report by Tailored Wages, Nike cannot prove that minimum living wage is being paid to any workers. 6
Protection of workers' human rights
Nike's sweatshops undoubtedly violated human rights. Workers survive on a low minimum wage and are forced to work in an unsafe environment for long periods of time. However, since the Nike Sweatshop Scandal, many non-profit organisations have been set up to protect the rights of garment workers.
One example is Team Sweat, an organisation tracking and protesting Nike's illegal labour practices. It was founded in 2000 by Jim Keady with the goal of ending these injustices.
USAS is another US-based group formed by students to challenge oppressive practices. The organisation has started many projects to protect workers' rights, one of which is the Sweat-Free Campus Campaign . The campaign required all brands that make university names or logos. This was a major success, gathering enormous public support and causing Nike financial loss. To recover, the company had no choice but to improve the factory conditions and labour rights.
Nike's Corporate Social Responsibility
Since 2005, the company has been producing corporate social responsibility reports as part of its commitment to transparency.
Corporate social responsibility (CSR) is a set of practices a business undertakes in order to contribute to society in a positive way .
Nike's CSR reports revealed the brand's continuous efforts to improve labour working conditions.
For example, FY20 Nike Impact Report, Nike made crucial points on how it protects workers' human rights. The solutions include:
Forbid underage employment and forced labour
Allow freedom of association (Forming of workers' union)
Prevent discrimination of all kind
Provide workers with fair compensation
Eliminate excessive overtime
In addition to labour rights, Nike aims to make a positive difference in the world through a wide range of sustainable practices:
Source materials for apparel and footwear from sustainable sources
Reduce carbon footprint and reach 100% renewable energy
Increase recycling and cut down on overall waste
Adopt new technology to decrease water use in the supply chain
Slowly, the company is distancing itself from the 'labour abuse' image and making a positive impact on the world. It aims to become both a profitable and an ethical company.
Nike sweatshop scandal timeline
1991 - Activist Jeff Ballinger publishes a report exposing low wages and poor working conditions among Indonesian Nike factories. Nike responds by instating its first factory codes of conduct.
1992 - In his article, Jeff Ballinger details an Indonesian worker who was abused by a Nike subcontractor, who paid the worker 14 cents an hour. He also documented other forms of exploitation towards workers at the company.
1996 - In response to the controversy around the use of child labour in its products, Nike created a department that focussed on improving the lives of factory workers.
1997 - Media outlets challenge the company's spokespersons. Andrew Young, an activist and diplomat, gets hired by Nike to investigate its labour practices abroad. His critics say that his report was soft on the company, despite his favourable conclusions.
1998 - Nike faces unrelenting criticism and weak demand. It had to start shedding workers and developing a new strategy. In response to widespread protests, CEO Phil Knight said that the company's products became synonymous with slavery and abusive labour conditions. Knight said:
"I truly believe the American consumer doesn't want to buy products made under abusive conditions"
Nike raised the minimum age of its workers and increased monitoring of overseas factories.
1999 - Nike launches the Fair Labor Association, a not-for-profit group that combines company and human rights representatives to establish a code of conduct and monitor labour conditions.
2002 - Between 2002 and 2004, the company carried out around 600 factory audits. These were mainly focused on problematic factories.
2004 - Human rights groups acknowledge that efforts to improve the working conditions of workers have been made, but many of the issues remain . Watchdog groups also noted that some of the worst abuses still occur.
2005 - Nike becomes the first major brand to publish a list of the factories it contracts to manufacture shoes and clothes. Nike's annual report details the conditions. It also acknowledges widespread issues in its south Asian factories.
2006 - T he company continues to publish its social responsibility reports and its commitments to its customers.
For many years, Nike's brand image has been associated with sweatshops. However, since the sweatshop scandal of the 1990s, the company has made a concerted efforts to reverse this negative image. It does so by being more transparent about labour practices while making a positive change in the world through Corporate Social Responsibility strategies. Nike's CSR strategies not only focus on labour but also other social and environmental aspects.
Nike Sweatshop Scandal - Key takeaways
Nike has been criticised for using sweatshops in emerging economies as a source of labour .
The Nike Sweatshop Scandal began in 1991 when Jeff Ballinger published a report detailing the appalling working conditions of garment workers at Nike's factory in Indonesia.
Nike's initial response was to deny its association with unethical practices. However, under the influence of public pressure, the company was forced to take action to resolve cases of its unethical working practices.
From 1999 to 2005, Nike performed factory audits and took many measures to improve labour practices.
Since 2005, the company also published annual reports to be transparent about its labour working conditions.
Nike continues to reinforce its ethical image through Corporate Social Responsibility strategies.
Simon Birch, Sweat and Tears, The Guardian, 2000.
Lara Robertson, How Ethical Is Nike, Good On You, 2020.
Ashley Lutz, How Nike shed its sweatshop image to dominate the shoe industry, Business insider, 2015.
Jack Meyer, History of Nike: Timeline and Facts, The Street, 2019.
A History of Nike's Changing Attitude to Sweatshops, Glass Clothing, 2018.
Tailored Wages Report 2019, https://archive.cleanclothes.org/livingwage/tailoredwages
Frequently Asked Questions about Nike Sweatshop Scandal
--> what was the nike sweatshop scandal about.
Nike has been criticised for using sweatshops in emerging economies as a cheap source of labour that violated the human rights of the workers.
--> When was the Nike sweatshop scandal?
The Nike Sweatshop Scandal began in 1991 when Jeff Ballinger published a report detailing the appalling working conditions of garment workers at Nike's factory in Indonesia.
--> Does the Nike sweatshop scandal involve human rights violations?
Yes, the Nike sweatshop scandal involved human rights violations. Workers survive on a low minimum wage and are forced to work in an unsafe environment for long periods of time.
--> What is the main reason Nike is considered unethical?
The main reason Nike was considered unethical is Human rights violations of workers in its offshore factories.
Final Nike Sweatshop Scandal Quiz
Nike sweatshop scandal quiz - teste dein wissen.
what year was Nike founded?
Show answer
Show question
What was the nike sweatshop scandal about? 
Nike has been criticized for using sweatshops in Asia as a source of labour. The company was accused of engaging in abusive and verbal behaviour toward its workers. 
Does nike sweatshop scandal involve human rights violations? 
Yes. A report by the Washington Post in 2020 stated that Nike doesn't have evidence of a living wage for its workers. The same year, it was revealed that the company uses forced labor in factories. 
What is the main reason Nike is considered unethical? 
Nike has been criticized for using sweatshops in Asia as a source of labor. The company was accused of abusing its employees. In addition, some of the factories reportedly imposed conditions that severely affected their workers' restroom and water usage. 
Was Nike involved in child labour? 
In what year did Nike created the Fair Labour Association, which was created to oversee the company's 600 factories?
In what year did the company started improving the conditions of its factories?
Where was the first Nike store to be open?
First Niketown store to launch open in Portland, Oregon. 
When was Nike first founded?
Life magazine in America did a report on child labour in 1996, which included a shocking photo of a 12-year-old boy sewing a Nike football. What country was he from?
What is corporate social responsibility?
Corporate social responsibility (CSR)  is a set of practices a business undertakes in order to contribute to society in a positive way.
How does Nike try to make a positive difference through sustainable practices?
What is Nike doing to address the human rights issues that they face?
Prevent discrimination of all kind 
Provide workers with fair compensation 
Other than the sweatshop problem what was one of the unethical practices employed by Nike?
Child labour
What does Nike's CSR report entail?
Nike's CSR reports disclosed the brand's continuous efforts to improve labour working conditions. 
What are sweatshops?
 factories where workers are forced to work long hours at very low wages under abysmal working conditions. 
Why did Nike outsource production to deveoping economies?
To save costs because these economies have lower labour wages.
When did Nike start benefitting from sweatshops?
From the 1970s.
When did the use of sweatshops by Nike gain public attention?
How was the public made aware of sweatshops?
Jeff Ballinger published a report detailing the appalling working conditions of garment workers at Nike's factories in Indonesia.  
Who was the CEO of Nike during the scandal?
Phil Knight  
When and why was Fair Labour Association established?
It was established in 1999 to protect workers' rights and monitor the  Code of Conduct in Nike factories. 
Name one of USAS's campaign.
Sweat-Free Campus Campaign.
A set of practices a business undertakes in order to contribute to society in a positive way is knwon as ____________
Corporate social responsibility (CSR).
Fill in the blanks:
Nike's solutions to protect workers' human rights include:
______________________
____________________ 
_____________________
Fil in the blanks:
Nike's sustainable practices include:
What is the significance of the year 2005 for Nike?
Nike became the first major brand to publish a list of the factories it contracts to manufacture shoes and clothes. Nike's annual report detailed the conditions. It also acknowledged widespread issues in its south Asian factories.  
Human rights groups acknowledged that efforts to improve the working conditions of workers had been made in the year ____.
How much did Nike initially pay their Indonesian labourers?
14 cents an hour
Who was Andrew Young?
Andrew Young was an activist and diplomat, gets hired by Nike to investigate its labour practices abroad.  
Flashcards in Nike Sweatshop Scandal 30
Learn with 30 Nike Sweatshop Scandal flashcards in the free Vaia app
Already have an account? Log in
Save explanations that you love in your personalised space, Access Anytime, Anywhere!
Business Development
Organizational Behavior
Business Case Studies
Business Operations
of the users don't pass the Nike Sweatshop Scandal quiz! Will you pass the quiz?
How would you like to learn this content?
Free business-studies cheat sheet!
Everything you need to know on . A perfect summary so you can easily remember everything.
More explanations about Business Case Studies
Discover the right content for your subjects, engineering, english literature, no need to cheat if you have everything you need to succeed packed into one app.
Be perfectly prepared on time with an individual plan.
Test your knowledge with gamified quizzes.
Create and find flashcards in record time.
Create beautiful notes faster than ever before.
Have all your study materials in one place.
Upload unlimited documents and save them online.
Study Analytics
Identify your study strength and weaknesses.
Weekly Goals
Set individual study goals and earn points reaching them.
Smart Reminders
Stop procrastinating with our study reminders.
Earn points, unlock badges and level up while studying.
Magic Marker
Create flashcards in notes completely automatically.
Smart Formatting
Create the most beautiful study materials using our templates.
Join millions of people in learning anywhere, anytime - every day
Sign up to highlight and take notes. It's 100% free.
This is still free to read, it's not a paywall.
You need to register to keep reading, start learning with vaia, the only learning app you need..
Create a free account to save this explanation.
Save explanations to your personalised space and access them anytime, anywhere!
By signing up, you agree to the Terms and Conditions and the Privacy Policy of Vaia.
StudySmarter bietet alles, was du für deinen Lernerfolg brauchst - in einer App!
Privacy overview.
Sweatshops Almost Killed Nike in the 1990s, Now There are Modern Slavery Laws
One of the biggest threats to a retailer's reputation is an allegation of involvement in slavery, human trafficking, or child labor. Ask Nike. In the 1990s, the Portland-based sportswear giant was plagued with damning reports that its global supply chain was being supported by child labor in places like Cambodia and Pakistan, with minors stitching soccer balls and other products as many as seven days a week for up to 16 hours a day. All the while, sweatshop conditions were running rampant in factories Nike maintained contracts with, and minimum wage and overtime laws were being flouted with regularity.
The backlash against Nike was so striking that it served to tarnish the then-30 year old company's image and negatively affect its bottom line. "Sales were dropping and Nike was being portrayed in the media as a company that was willing to exploit workers and deprive them of the basic wage needed to sustain themselves in an effort to expand profits," according to Stanford University research.
That was not the case according to Nike's chairman and chief executive at the time Phil Knight, who told the New York Times in 1998 that he "truthfully [did not] think that there has been a material impact on Nike sales by the human rights attacks," and pointed instead, to "the financial crisis in Asia, where the company had been expanding sales aggressively, and its failure to recognize a shifting consumer preference for hiking shoes."
Yet, the company was, nonetheless, forced to spend the next decade cleaning up its act in order to hold on to – and in some cases, win back – consumers, from overhauling its supply chain oversight efforts to include independent monitoring and audits to releasing public-facing vows to "root out underage workers and require overseas manufacturers of its wares to meet strict United States health and safety standards."
It is critical to note that Nike took hits for its nefarious labor practices long before consumers were readily learning about and connecting with brands on social media, and during a time when retailers' supply chains were generally less expansive than they are today. Fast forward to 2019 and with the rise of digital media and social media, and the larger trend towards cause-oriented consumerism, paired with the increasingly complicated and multi-national nature of corporate entities' supply chains, the stakes are significantly higher than they were in the 1990s.
The demands and the level of risk at play is exacerbated by the fact that shoppers, particularly of the millennial type, are actively calling on fashion brands and retailers to be transparent in terms of how and where their products are made. But even more than consumer-driven calls for clarity and principled activity, in many jurisdictions, the law requires it. For instance, in the United Kingdom, the Modern Slavery Act of 2015 requires commercial entities that have a global turnover above £36 million ($43.5 million) to publicly file an annual slavery and trafficking statement, highlighting what steps – if any – they are taking to combat trafficking and slavery in their operations and supply chains.
Meanwhile, in the U.S., California passed the Transparency in Supply Chains Act in January 2012, thereby requiring retailers and manufacturers with global revenues that exceed $100 million and which do business in California (a low bar given the sheer size of California's economy and the sweeping business ties that come about as a result of e-commerce operations) to publicly disclose the degree to which they are addressing forced labor and human trafficking in their global manufacturing networks.
Two years later, the Federal Business Supply Chain Transparency on Trafficking and Slavery Bill was introduced to the House of Representatives. The bill proposed required all companies with worldwide annual sales exceeding $100 million, and which are currently required to file annual reports with the Securities and Exchange Commission, are to disclose what measures, if any, they have taken to identify and address conditions of forced labor, slavery, human trafficking and child labor within their supply chains, either in the U.S. or abroad.
Although not ultimately enacted, the bill "demonstrates the continued attention that the issues of forced labor, slavery, human trafficking, and child labor in manufacturers' supply chains is receiving in the U.S. and around the world," according to Pittsburg-headquartered law firm K&L Gates .
Still yet, since then, the Trafficking Victims Protection Reauthorization Act ("TVPA") has come into effect. As the first comprehensive federal law to address modern slavery, the TVPA creates a private right of action for victims of forced labor against third parties, such as fashion brands and retailers, that benefit from participating in a venture if they knew or "should have known" that the venture engaged in modern slavery. In other words, the TVPA imposes civil liability for corporate negligence.
Looking beyond the fact that supply chain oversight and accountability is a legal issue in many jurisdictions, it is worth noting that avoiding supply chain scandals, and in fact, being able to point to efforts aimed at transparency, is just good business. Given consumers' increasing interest in the supply chains of their favorite brands and with the potential damage that could come about – potentially, virally – as a result of ties to slavery, human trafficking, and/or child labor, companies are being advised to consistently assess and identify potential instances of slavery and trafficking risks in their operations and supply chains, and prioritize those risks for further investigation and/or action.
In furtherance of such efforts, retailers and fashion brands are encouraged to exercise due diligence before entering into a supply agreement or contract, including requiring the supplier to provide information necessary to establish whether or not it – or any of its sub-contractors and sub-suppliers – are involved in misconduct.
Contractually speaking, brands should establish and require that their the suppliers, in performing their obligations under the agreement, comply with an anti-slavery policy and with all applicable anti-slavery and human trafficking laws, statutes, regulations and codes in force, and also require the supplier to include similar provisions in its own contracts with its sub-contractors and sub-suppliers.
Ideally, a brand's contract with a supplier should include terms to prevent the supplier from sub-contracting or sub-supplying without its written consent, thereby giving the retailer the opportunity to vet the third party and veto the engagement if necessary; and it should require the supplier to maintain documentary evidence of the age of each of its employees to ensure that minimum legal age requirements are being met.
However, in many cases, this has proven futile from a practical perspective even with dedicated oversight, as contracting and sub-contracting runs rampant in many manufacturing centers, such as Bangladesh, particularly when there are "tight deadlines to meet and/or unanticipated orders" at play, according to the not-for-profit Centre for Research on Multinational Corporations . In these instances, "manufacturers subcontract certain production processes to other factories and workplaces, without informing the buyer.
Because brands and retailers may inadvertently become involved if malpractice claims are risen in connection with their supply chains, turning a blind eye or failing to take active steps to prevent slavery will not be sufficient in the eyes of the law or consumers.
Nicola Conway is a Trainee Solicitor at Bryan Cave in London. Edits/additions courtesy of TFL.
Related Articles
From chatgpt to getty v. stability ai: a running list of key ai-lawsuits, the inside track: charting f1's u.s. rise by its trademarks, court grants meta's motion to dismiss bulk of authors' claims in ai lawsuit, document journal failed to compensate creative, fashion director, per lawsuit.
No internet connection.
All search filters on the page have been cleared., your search has been saved..
All content
Dictionaries
Encyclopedias
Sign in to my profile No Name
Sign in Signed in
My profile No Name
Business Ethics & Corporate Social Responsibility
Entrepreneurship
General Business & Management
Human Resource Management
Information & Knowledge Management
International Business & Management
Operations Management
Organization Studies
Other Management Specialties
Research Methods for Business & Management
Strategic Management
Australasia
Cases with Enhanced Learning Tools
Content Partners
Information for authors
Information for instructors
Information for librarians
Information for students and researchers
Submit Case
Sweating the Swoosh: Nike, the Globalization of Sneakers, and the Question on Sweatshop Labor
By: Michael Clancy
Publisher: Georgetown Institute for the Study of Diplomacy
Publication year: 2001
Online pub date: March 06, 2016
Discipline: Political Economy , Employee, Industrial & Labor Relations , Globalization
DOI: https:// doi. org/10.4135/9781473968745
Keywords: factories , global exchange , labor , minimum wage , sweatshop labor , sweatshops , wages Show all Show less
Contains: Teaching Notes Length: 9,940 words Region: Northern America , South-Eastern Asia , Global Country: United States of America , Viet Nam Industry: Manufacture of wearing apparel Originally Published In: Clancy , M. ( 2000 ). Sweating the Swoosh: Nike, the Globalization of Sneakers, and the Question on Sweatshop Labor . Case 264. Washington, DC : Georgetown Institute for the Study of Diplomacy . Organization: Nike Type: Indirect case info Organization Size: Large info Online ISBN: 9781473968745 Copyright: © 2000 Institute for the Study of Diplomacy More information Less information
Teaching Notes
Globalization has become increasingly controversial, and remains a slippery topic. This case study grounds the discussion by focusing on the production and marketing strategies of one modern multinational corporation, Nike, Inc., while also examining allegations that the company supports global sweatshops. The case traces the origins and strategies of Nike, its multinational operations, and practice of outsourcing to primarily poor areas in the world. It also shows the local impact in countries like Vietnam. Finally, it follows growing criticism of the company within the larger context of development, the status of women within the global economy, and human rights, as well as the evolving response to these allegations made by company officials.
In early 1998, Phil Knight and "Le" were half a world apart geographically and a world apart financially. Both, however, were troubled, and their concern was over the same issue.
Knight, the multibillionaire founder and current chair and chief executive officer (CEO) of Nike, the $9 billion athletic shoe and apparel maker, was preoccupied with his company's performance. True, a year earlier in 1997 the company had recorded record-setting sales and profits, but in 1998 global profits were down sharply. Nike, in fact, was forced to lay off 1,400 workers in March of 1998 as a result of falling sales. Much more distressing, however, was the growing image among many consumers that Nike was a sweatshop employer, forcing young women especially to toil long hours in difficult conditions for substandard wages.
Le, a 19-year old woman living on the outskirts of Ho Chi Minh City in Vietnam, worked in a factory making Nike shoes. She worked six-day weeks for $1.84 per day or $48 per month in 1998, slightly better than Vietnam's minimum wage for the region. She, too, was worried. 1
"How can I be happy?" she asked. "My salary is very low. I can barely afford my living expenses."
Yet Le's wages, according to Vietnam's Ministry of Planning and Investment, were no worse than other shoemakers operating in the country, and the industry paid higher wages than many others in the poverty-stricken nation. Le, who gave only her family name, said that roughly half of her salary was spent on food. Expenses such as a wooden bed in a boardinghouse and medical and welfare insurance left about one-third her salary. She saved that portion. Le would like higher wages, but in Vietnam, a poor country where most people work in agriculture or in other shoe and apparel factories, the alternatives are few. 2
Knight's position had always been that Nike paid fair wages given the market conditions in the countries in question, but now public pressure was mounting and he was facing increased calls to action. Streams of negative press reports stung the image of the company, as did sporadic protests against Nike products. As Nike's sales and profits fell, so did the company stock price, and shareholders were beginning to call for changes.
Background: From "Hey Buddy, Want to Buy Some Sneakers?" to the Global Shoe
In 1962 Phil Knight, a recent master's in business administration (MBA) graduate and running enthusiast, visited Japan. He came home with the idea of importing tennis shoes from the country. Within two years he and co-founder Bill Bowerman (a University of Oregon track and field coach) each contributed $500 to start Blue Ribbon Sports (BRS) and began importing shoes from the Onitsuka Company, the manufacturer of Tiger brand. They placed their first order for just over $1,000 and sold their first pairs of shoes at the Oregon state high school track and field meet in 1964. The company sold one thousand pairs of shoes the first year and cleared $364. 3 The shoes were prominently featured among track and field athletes in the 1964 Olympics in Tokyo, and quickly BRS drew a loyal following within a niche market of running enthusiasts due to their word-of-mouth reputation for quality, the publicity generated by the Olympics, and their low price. 4
Gradually BRS expanded its operations, but it also became engaged in a power struggle with Onitsuka over distribution and supply. BRS wanted to import shoes from other suppliers, while Onitsuka sought out other distributors in the United States. Ultimately the matter ended in court. Meanwhile, Knight went to Japan, aligned himself with Nissho Iwai, a large Japanese trading and finance house, and ordered footwear from another supplier, including in 1972 the first shoes sporting the legendary "swoosh." 5
The Nike Corporation emerged from this dispute, and, as a company that designed its own shoes, marketed its own logo, and could freely determine its own suppliers, the Beaverton, Oregon-based firm became stronger and more independent. During the remainder of the 1970s, the company grew rapidly as it took advantage of its own innovations as well as changing market conditions. First, the company shifted its supplier base from Japan to lower-cost South Korea and Taiwan in 1973, which gave it a price advantage over leading competitors Adidas and Puma. 6 In addition, the company established a strategic alliance with a key U.S. retailer, Foot Locker, to market its athletic products. Nike also developed innovative supply practices with Foot Locker and other stores, where retailers could place advanced orders or "futures" that guaranteed delivery and cost discounts. 7 Nike also proved to be more flexible than competitors with design updates and supplies so that retailers could more effectively respond to changing market conditions. 8 Nike's other key innovation was its use of athletes as endorsers of shoes. Others had pioneered the practice earlier, but Nike made it a centerpiece of its advertising and marketing strategy. Beginning with track and field athletes and later expanding to basketball, football, tennis, soccer, and golf, Nike's aggressive signing of athletes as role models and cultural idols helped the company shift its customer base from "running geeks to yuppies." 9
Finally, Nike was in some ways in the right place at the right time. The company benefited from a fitness craze, which saw running, jogging, and later, aerobics become a much greater part of Americans' lives during the 1970s and 1980s. To be sure, Nike helped contribute to this craze through advertising, but the firm's meteoric growth was aided by athletic footwear becoming a $5 billion business in the United States by 1985. 10
By 1980, half the running shoes sold in America were Nike's, and Nike sales reached $270 million. 11 The next decade would see growth in sales increase tenfold. 12 Nike's rapid growth was not without dips, however. In the early 1980s, recession in the United States combined with growing competition in the footwear industry, led to lagging sales. Top competitor Reebok quadrupled its sales in one year and passed Nike to become the foremost athletic shoe company. Meanwhile, Nike profits fell 80 percent in one year, contributing to Nike's first ever layoffs. 13 In 1985, however, Nike introduced "Air Nike" models, which incorporated a cushion of gas in the heel of its shoes, and also signed basketball star Michael Jordan to an endorsement contract. The first two shipments of "Air Jordan" shoes sold out in three days in Nike's Los Angeles store, and Nike sold a projected year's supply of the shoes in the first three months. 14 Overall Nike sales recovered by 1987 and doubled by 1989 to 1.7 billion. 15
Nike's success continued into the 1990s. At times it captured more than half the athletic shoe market in the United States. The company, which also started marketing apparel in the early 1980s, expanded into other athletic products such as soccer and golf balls. Total sales, which were $3 billion in 1991, grew to a staggering $9.2 billion in fiscal 1997. That same year, the company recorded record profits of $795 million. 16 Phil Knight himself, as chief shareholder of the company, became one of the wealthiest people in America.
Footwear, the New Global Organization of the Multinational Corporation (MNC), and Development
Nike is in some ways thought of as the archetypal American corporation, but one interesting feature of the company's success is that almost all of its production of shoes, apparel, and equipment is done "offshore" or in other countries. BRS and later Nike initially imported all their shoes from Japan. Soon the company moved almost all production into Taiwan and South Korea. As demand grew, Nike did open shoe factories in Maine and New Hampshire in 1978 but closed them in 1985 due to cost pressures. Gradually Nike moved operations to other Asian countries, including China and Thailand (1981), Indonesia (1988), the Philippines (1996), and Vietnam (1995). 17 By 1998 the company manufactured, distributed, and sold athletic shoes and apparel in thirty-five countries, although almost all shoe production took place in poor countries in Asia.
Nike, of course, is not alone. The athletic shoe and apparel business has gradually been moving offshore for decades, as have other industries including toys, consumer electronics, and auto parts. Today, according to Nike, 99 percent of all branded athletic shoe production is done in Asia.
"There is no value in making things any more," said Knight. 18
Knight's comments reflect important changes taking place in the world of corporations. Multinationals are, by their nature, global in scope in that their operations go beyond national borders. Multinationals have been around for centuries, but they have proliferated over the past fifty years. Controversy has followed, as debate has centered on whether they are independent or somehow carry the flag of their country of origin, as well as whether they contribute to or retard local development. In addition, many MNCs have become so large that their annual sales outpace the size of many countries' entire economies—Shell, with corporate sales of $109 billion in 1994, for example, is larger than Malaysia (1994 Gross Domestic Product [GDP] of $68.5 billion), as is Nestlé ($47.8 billion) larger than Egypt ($43.9 billion) by this measure 19 —raising questions over the power they hold. The bulk of multinationals originate in wealthy countries such as the United States, Europe, and Japan, but increasingly firms from poorer countries have moved into global markets.
Multinational corporations have been controversial within poor countries for many of the reasons mentioned above, but by and large governments of these countries have allowed the firms to enter their markets. In the case of footwear, the interests of firms and home governments coincided: during the 1960s, 1970s, and 1980s, growing competition led firms to attempt to reduce costs. Meanwhile, many countries in Asia, including first South Korea and Taiwan and later Thailand, the Philippines, Indonesia, and China, were mired in poverty. Most had agriculturally based economies with average earnings per year sometimes less than $100 per person. Government officials, as well as development advisors from first world governments and multilateral lending institutions, viewed industrialization and export promotion as an answer to development problems. In short, multinationals saw more efficient production facilities while governments saw the firms as providing developmental benefits in the form of employment, export earnings, government revenue from taxes, and managerial and technical knowhow.
Taiwan and South Korea have had the greatest success in this sense, becoming NICs or Newly Industrialized Countries, or what some have called the "Asian Tigers." By using a mixture of infant industry protection and market-based incentives, the two countries transformed their economies from agriculturally based to industrially oriented. Moreover, while early manufacturing focused on consumer nondurables such as footwear, apparel, and consumer electronics, today Taiwan and South Korea produce consumer durables such as automobiles and refrigerators, as well as heavy machinery and steel, all for the world market. In addition, per capita earnings, which were $110 in South Korea and $170 in Taiwan in 1962, grew to $2,690 and $5,550, respectively, by 1987. 20
While Taiwan and South Korea have come to serve as developmental benchmarks, other countries pursuing industrialization have had mixed success. Brazil and Mexico, for instance, two leading NICs in Latin America, have industrialized over the past forty years, but per capita income has not grown as fast. Moreover, income inequality has grown during the industrialization process, and high rates of poverty have remained. In Brazil, the wealthiest one-fifth of the population earns more than thirty-three times the poorest one-fifth. The ratio for Mexico is 20:1 (compared to 8:1 in South Korea and 5:1 in Taiwan). 21 In the Philippines, where export promotion began in the early 1970s, industrialization has taken place, but average annual growth rates actually shrank by 1.4 percent during the 1980s. 22 The average Filipino, who earned $495 in 1970, saw his or her wages grow only to $630 in 1995. The average real income for Filipinos actually fell between 1982 and 1995. 23
Despite these mixed records of success, more and more countries have embraced export strategies since the early 1980s, and many have come to welcome MNCs to play a part in this development strategy.
There are various explanations for why firms go abroad in the first place, but virtually all focus on either more efficient production possibilities or the pursuit of new markets. Increasingly, MNCs have taken their production offshore not in order to sell to local markets, but to seek the cheapest and most efficient production platform. This process began with athletic shoes, clothes and apparel, and toys and consumer electronics but increased to other economic activities such as car production. By 1999, apparel was a $70 billion business in retail sales in the United States and footwear accounted for an additional $36 billion, but 55 percent of the former and 93 percent of the latter products were produced outside of the country that year. 24
In addition to the move offshore, important organizational changes were taking place within MNCs. Within the traditional model of MNCs, most large, globally oriented firms strove for integration and centralization. Activities that had previously been purchased from support and service firms or suppliers, whether accounting or legal services, components to be assembled on an assembly line, or advertising and marketing, became part of the corporation itself. The advantage was believed to be one of control and efficiency. As a result, the world's biggest corporations not only had very high numbers of sales and profits, but they also had lots of employees and facilities.
The new model, in contrast, emphasizes "lean" or "flexible" production. Because market conditions frequently change, many firms have responded with organizational innovations that make them more adaptable to those changes. Again, footwear and apparel companies have been at the forefront of this revolution, and Nike has been at or near the lead. The most prominent feature of this new organization is a focus on low levels of inventory and outsourcing of many activities previously done within the firm. This outsourcing may include advertising, accounting, or perhaps most important, various aspects of production itself.
In Nike's case, one prominent feature of this flexibility is the outsourcing of all footwear production to subcontracting firms. In other words, no Nike employee actually makes shoes in a factory. Instead, the multibillion dollar company employs just sixteen thousand people, despite the fact that the goods bearing Nike logos—shoes and apparel—are products of what economists call labor-intensive industries. These company employees work primarily in design, marketing, supervisory, and other support activities. The 450,000–550,000 individuals who actually work in factories producing Nike products do not work for the company. Instead they are employees of suppliers or subcontracting firms that make shoes and apparel for Nike. Many of the factories are owned by Taiwanese or South Korean firms, and many of the supervisors on the shop floor are also from those countries. It is not uncommon for these supplier companies to simultaneously turn out products for Nike and its competitors such as Reebok or Adidas in the same factories.
Most factories are located in export-processing zones (EPZ)—areas of the host countries specified as a special economic region by the government. In EPZs, the factories, usually foreign owned, are exempt from many export and import taxes and frequently receive other tax breaks. The first EPZ was created in Ireland in the 1960s, but today there are literally dozens located mainly in poor countries in the world. Governments establish them as part of the larger strategy toward developing industry and promoting exports. EPZs tend to specialize in labor-intensive assembly and manufacturing, especially apparel, footwear, consumer electronics, toys, and auto parts. One result of the proliferation of EPZs is that the global share of manufactured exports coming from developing countries grew from 4.3 percent in 1963 to 12.4 percent in 1985. 25
One additional feature is worthy of mention. The overwhelming numbers of employees who work in such factories are young women, generally ages eighteen to twenty-five. One estimate is that women hold 80 percent of export-processing jobs in the world. 26 In one example, a factory in Indonesia that produced goods for Reebok employed 4,500 people in late 1997, and all but fifty were women. It is not exactly clear why this is commonly the case. Advertising literature sponsored by governments seeking to attract MNCs plays up features such as low pay. One such ad, which ran in the spinning and apparel industry magazine Bobbin in 1990, states of a young woman "Rosa Martinez" in El Salvador, "You can hire her for 57 cents per hour. Rosa is more than just colorful. She and her co-workers are known for their industriousness, reliability and quick learning." 27
Local labor markets tend to be segmented, and another answer is that men will not seek work in these plants, preferring instead higher-paying jobs. Frequently, men avoid the factories because much of the work involves stitching and sewing, which the men traditionally view as women's work. In other cases, employers specifically seek out women, perhaps because of their belief that women may be paid less because they were only working temporarily until they would marry and raise a family. 28 Some employers also believe women are docile and a more easily controllable labor force, although researchers have produced contrary findings. 29
Many academic researchers, especially those writing from a feminist standpoint, have long been critical of the wages and working conditions found in light assembly plants dominated by women. They tend to see the work as doubly exploitative: Powerful multinationals not only take advantage of poor, unskilled labor possessing few other options in developing countries, they also further enforce a gendered division of labor that reinforces conceptions of women's work as being confined to cutting and sewing and worthy of minimal pay. 30 In a well-known critique of these findings, however, researcher Linda Lim contends that most critical reports are based on anecdotal evidence found in early experiences in export zones during the 1970s. She contends that with time, wages rise and working conditions become better. In addition, she raises the question of causation. Are MNCs the cause of gender discrimination, or is it already deeply rooted in these societies? Finally, she raises questions as to the motives of these critical scholars, arguing their findings are colored by "biases introduced by ideology, ethnocentrism, and vested political interests." 31
Whatever the case, women dominate light assembly industries in EPZs. This is also true with the production of athletic footwear, despite the fact that almost none of the women in question work for the company whose name is on the shoes they produce.
The Sweatshop Dispute
The fact that Nike does not own the factories where Nike shoes are produced is especially important because Knight and the company he founded have been at the forefront of the debate over working conditions in these factories for some time. Labor activists, nongovernmental organizations (NGOs), women's groups, and human rights activists have long claimed that the footwear and apparel industries have relied upon "sweatshops." Although several issues have been raised under this charge, the most common concerns have been wages, hours, working conditions, the ability to organize unions, and physical treatment of workers. Women such as Le, they charge, arrive at work and are frequently overseen by supervisors who do not speak the same language, who frequently use militaristic discipline and corporal punishment, require overtime, have reportedly sexually harassed the workers, and even limit bathroom breaks to as few as two in a twelve-hour shift.
Nike has long been a leading target of these charges and, although always denying them, the company has changed its response over time. Indicative of Nike's early approach was an incident in the early 1990s when labor disturbances were reported in six Indonesian factories due to working conditions. Nike officials distanced the company from the conflict by maintaining that as a purchaser rather than employer, it took no responsibility for working conditions in the factory.
"It's not within our scope to investigate," said John Woodman, Nike general manager in Indonesia at the time. When asked if he knew what the disputes were about, he said he had not asked. "I don't know that I need to know." 32
Nike maintained this hands-off position for several years, despite growing claims by critics that, as a buyer of shoes built on specification, the company does have the responsibility and crucial leverage when it comes to what goes on in the factories where Nike shoes are built.
"We don't pay anybody at the factories and we don't set policy within the factories," said one company official. "[I]t is their business to run." 33
Another company official defended living conditions and wages in the factories where Nikes were made, saying, "I don't think the girls in our factory are treated badly. The wages may be small, but it's better than having no job." The alternative, according to the official, would be "harvesting coconut meat in the tropical sun." 34
Aside from the charges noted above, critics have argued that 1) Nike and other footwear companies do not pay a living wage, and 2) a very small share of the final purchase price of the shoes actually goes to the workers who make them. Nike's own figures show that from a $70 pair of shoes, about $2.75 goes into workers' hands. (See Table 1 .) The company defends this practice as in line with industry standards.
As pressure against the company increased, Nike began to change its approach. One track has been to acknowledge many of the conditions prevalent in the factories but to defend them as appropriate given the development levels of the country. Nike has consistently pointed out that workers are generally paid at least the mandated minimum wage in the countries, even if those wages only amount to a dollar or two per day. "In most cases workers earn compensation and benefits far in excess of the minimum wage, and by all responsible measurements of need, earn sufficient income to provide food, shelter, clothing and a measure of discretionary items as well, according to Nike." 35
In fact, these claims vary in practice. In Indonesia, Nike and other shoe factories pay minimum wage or slightly above, but in the mid-1990s the Indonesian government acknowledged that its own mandated minimum wage only covered 90 percent of what it would cost one adult to purchase a basic basket of goods. 36 In addition, common practice in Indonesia has been for firms to apply for waivers, which temporarily allow companies to pay less than the minimum wage. The Indonesian government has approved these waivers regularly. In contrast, in Vietnam, where labor laws are stronger, wages do appear to support a "living wage." In Le's case, she not only subsists but also saves some portion of her earnings. Yet even here, evidence is contradictory. A study by Thuyen Nguyen found that workers making Nikes earned the equivalent of $1.60 per day, less than the $2.10 necessary to pay for three meals of rice, vegetables, and tofu. Thirty-two of thirty-five workers he interviewed reported losing weight since beginning work in the factories. 38 On the other hand, typical workers in Sam Yang, a South Korean-owned firm where Le works, earn an amount equal to half the average income in Ho Chi Minh City, twenty-five miles away, but four times that of workers in more remote parts of the country. 39 Nike, which in 1999 was the largest private employer in Vietnam, paid on average twice what a teacher earned and also more than the typical doctor's salary. 40
In fact, Nike has consistently claimed that its own presence (or that of its subcontractors) has by and large benefited not only workers but also development in general.
"We give people a chance to work themselves out of poverty," said Knight. "When their bellies are full and they've got a roof over their heads, only then can they think about changing their economies." 41
The governments of the countries where the factories are located appear to concur. They actively sought out export-oriented, labor-intensive industry in an effort to generate economic growth. In Vietnam in 1995, the year that Nike first arrived in the country, average wages were about $200 per year, and more than half of the seventy-five million people lived in poverty. 42 The communist government had instituted a series of economic reforms in 1989 to introduce more market mechanisms in the economy and integrate the country into the world economy as a development strategy. As a result, growth rates have averaged 8.6 percent per year between 1990 and 1998. During that same period, annual growth in industry increased by more than 13 percent, and exports were up a staggering 27 percent per year. 43
Indeed, Nike officials do not see their movement from one country to another as "searching elsewhere for the bottom" of labor costs but instead as a measure of success. The company points to what one consultant refers to as the "Nike Index":
In simplest terms, the Nike Index tracks a developing economy's economic development by Nike's activity in each country. Economic development starts when Nike products are starting to be manufactured there (Indonesia, 1989; Vietnam, 1996). The economy hits the second stage—development at a level where per capita income indicates labor flowing from basic industries like footwear and textiles to advanced industries like electronics and cars (Hong Kong, 1985; Korea, 1990); and an economy that is fully developed when Nike has developed the country as a major market (Singapore, 1991; Japan, 1984; Korea, 1994). 44
As criticism of labor conditions in factories producing Nikes continued, Nike rather quietly adopted its own code of conduct for factory conditions among its subcontractors in 1992. The code mandated that firms meet local minimum wage laws as well as those dealing with child labor. Later, the code was revised to make those standards stricter. In addition, the revised code prohibits forced labor and excessive overtime. It also mandates that subcontractors conform to all laws regarding benefits and comply with local occupational and safety laws. 45 Today, Nike officials call the code of conduct visionary within the industry and note that only Reebok has followed with a code of its own. Adidas, the second largest athletic shoemaker in the world, along with Asics, Mizuno, and Fila, have no code. 46
Critics, including human rights activists, religious groups, and labor unions, however, have pointed to two major weaknesses of the code. First, although it mandates the above features, the code also calls for a "memorandum of understanding" or voluntary adoption of measures such as the ability of workers to independently form unions and bargain collectively with management. This is especially important, they charge, not only because the U.N. International Labor Organization recognizes these as core labor rights, but also because factories that make Nike shoes have frequently been located in nondemocracies, where few legal labor rights exist. 47 Second, the code raises the key issue of monitoring. The code of conduct may exist on paper, but without independent monitoring of conditions in factories, there is no guarantee that it is being met.
"Nike got targeted early," said Brian Quin of Harvard University's Institute for International Development, who has studied Nike's operations in Vietnam, "and its first reaction was to close the doors to independent monitors, journalists, inspectors….It was a serious failure to communicate." 48
During the mid-1990s, Nike and its supporters remained at odds with critics, but Nike became much more sensitive to the labor issue. Aside from updating and upgrading its labor code of conduct, it also took other measures to support its claim that it was guaranteeing fair treatment in factories that produce Nike products. Beginning in 1994, it started hiring prestigious auditors such as Price Waterhouse and Ernst and Young to monitor factory conditions. At a more local level, it also worked with the Thailand Business Investment in Rural Development as an independent auditor in Thailand and the University of Economics, Ho Chi Minh City. In addition, Nike has worked with the World Bank and the Center for Development Studies at Harvard in buttressing its claims that workers are treated fairly and according to the law. 49
Yet Nike officials were finding that for every action they took in this area criticism and negative publicity seemed actually to increase. "Boycott Nike" organizations were forming and NGOs and activists such as the No Sweat campaign, the Clean Clothes campaign, and Global Exchange reserved especially harsh treatment for Nike. Press reports also stung the company. In 1996, Life showed a photographic spread of children stitching Nike soccer balls while working at home in Pakistan. The company responded by organizing, with a partner, the construction of stitching factories so that workers' ages and hours could be more effectively monitored, but in some ways the damage was done. Human rights groups and other critics charged that without close press scrutiny, the practices probably would have continued.
Most of Nike's battles with its critics took place outside of the public spotlight during the early 1990s and were confined to charges and countercharges made by small activist groups and the company. This began to change in the mid-1990s as negative stories started to appear about the footwear and apparel industry, and the issue of globalization became something of a public debate. Among the first venues where this debate took place was the 1993 ratification of the North American Free Trade Agreement (NAFTA) between the United States, Canada, and Mexico. Despite the fact that prominent Republicans and Democrats backed the treaty, many Americans saw the agreement as pitting well-paid American workers against workers in developing countries who were paid just a few dollars a day. Although NAFTA was ultimately ratified and went into effect in 1994, unions, environmental groups, and human rights and consumer activists lobbied hard against the treaty, and public support was lukewarm at best.
A stream of reports on mainstream U.S. companies that were alleged to engage in sweatshop production soon followed. In 1996, the Walt Disney Company endured a period of bad press over apparel and toy assembly plants, including reports that contractors paid Haitian workers less than the legal $2.40 per day. 50 Disney's defense was similar to Nike's years earlier, as a spokesperson claimed, "The problem is, we don't own the factories. We are dealing with a licensee." 51
Meanwhile, that same year popular talk show host Kathie Lee Gifford was humiliated by revelations that her clothing line was made in part by thirteen to fifteen year old Honduran children. Other shoe and apparel companies such as Reebok, Gap, Levi Strauss, Liz Claiborne, Wal-Mart, and many more endured damaging press reports and in many cases store protests.
As the issue of global sweatshops became much more public, President Clinton took up the issue by organizing a summit to eliminate sweatshops in mid1996. Driven by then-Labor Secretary Robert Reich, the summit was attended by officials from Nike, Liz Claiborne, Warnaco, L.L. Bean, and Patagonia, among others. Nike officials report that their company code of conduct was used as a working document for negotiations over an industry-wide code. 52 Among other things, the meeting eventually produced such a code in April 1997 and an organization among signatories called the Apparel Industry Partnership (AIP). The summit did not quiet the most vocal critics, but for the short term it appeared to disarm broader public concern.
Knight's Dilemma
Disputes over Nike labor practices continued throughout 1996 and 1997. In March 1996, fifteen women at the Sam Yang factory in Vietnam—the same factory where Le works—were reportedly beaten with the sole of a Nike shoe by a South Korean supervisor for poor workmanship. Two months later, the press reports of children as young as seven stitching soccer balls in Pakistan broke. 53 Nike responded by distancing itself from the incidents and attempting to remedy the abuses. The South Korean supervisor was dismissed, and Nike announced it would no longer allow home work in Pakistan. The company also established its own internal labor department in October of 1996 and joined Businesses for Social Responsibility two months later. 54
Shareholders also became more vocal. At the 1996 annual meetings in September, the United Methodist Church, holder of more than sixty thousand shares of Nike, called for close, independent monitoring of factories in order to clean up labor practices. The measure was voted down. 55
The signals Phil Knight and Nike were receiving at this point were mixed. Although the incidents and growing criticism stung the company, the bottom line of sales and profits remained rosy. Sales reached $6.4 billion in fiscal 1996 and grew to record levels of nearly $9.2 billion by fiscal 1997. Profits also rose accordingly. Consumers, if they were concerned, did not let that concern stop them from buying Nike products, and the company's stock price reflected its success. Yet gradually pressure on the company was growing and, most disturbing, it was moving from the confines of small NGOs that most people had never heard of to the front pages of newspapers.
One such case took place in November 1996, when the CBS news show "48 Hours" documented factory workers punished by being forced to kneel with their hands over their heads for twenty-five minutes by supervisors in a plant making Nikes. Just four months later, on International Women's Day, Thuyen Nguyen witnessed a Taiwanese supervisor force fifty-six women to run twice around a two-kilometer factory for wearing the wrong shoes to work at a factory that produced Nikes.
Nguyen, a businessman and Vietnamese refugee who worked hard to lift the U.S. economic embargo against Vietnam, had been invited to the plant by Nike company officials. As one who believed that more trade and investment would aid Vietnamese development, Nguyen expected to be a sympathetic observer of working conditions there.
"I realized then that Nike didn't have any control over their factories," said Nguyen later. 56 He soon issued a twenty-seven-page document as part of a new group he helped found called Vietnam Labor Watch that meticulously criticized the company's labor record. The report was widely publicized by the press.
Nike's response during this period was two pronged: First, it denounced such incidents as isolated and in no way representing the norm for most workers, much as it had in the past. In addition, however, it continued to take a more proactive and public path, which had begun earlier in 1996 with Nike's very high-profile status at the Clinton administration's anti-sweatshop summit. In a press conference in January 1997, Nike named former U.N. Ambassador and Mayor of Atlanta Andrew Young and his newly founded consulting firm Goodworks International to act as an independent monitor of factory conditions in Indonesia and Vietnam. Young's report, issued six months later, turned up no signs of sweatshop conditions.
"We found Nike to be in the forefront of the global economy," said Young. "Factories we visited that produce Nike goods were clean, organized, adequately ventilated and well lit." 57
Nike took out full-page ads in several leading newspapers to publicize Young's findings, but critics of the company's labor practices argued that Young spent little time in factories and almost none in following up reports of abuses.
"I think it is an extremely shallow report," said Medea Benjamin, codirector of Global Exchange, one of Nike's harshest critics. "I was just amazed that he even admitted that he spent three hours in factories using Nike interpreters and then could come out and say he did not find systematic abuse." 58
Young had investigated the factories for a period of two weeks, and his itinerary was widely known ahead of time. For Knight, Nike's attempts to address labor problems head on appeared to be backfiring. In November 1997, Dara O'Rourke, a research associate at the Transnational Resource and Action Center, an environmental nongovernmental organization, and a consulting investigator for the United Nations' Industrial Development Organization (UNIDO), released a report criticizing working conditions in the Tae Kwang Vina plant that made Nike products outside Ho Chi Minh City in Vietnam. More damning was that O'Rourke's report was partially based on a leaked report from Ernst and Young, whom Nike hired to monitor conditions in the plant. The report, which received front page attention in the New York Times , found that employees were forced to work sixty-five hours per week, for $10 per week. In addition, the Ernst and Young audit found that the workers were exposed to carcinogens that exceeded local law by 177 times and that 77 percent of employees suffered from respiratory problems. 59 The report was especially disturbing along two lines: First, it demonstrated that Nike officials knew of the conditions at the Tae Kwang Vina plant because of Ernst and Young's confidential report, which had been turned over to O'Rourke by disgruntled Nike employees. O'Rourke, who visited the nine thousand-employee factory three times in 1997, also criticized the Ernst and Young document as understating the severity of conditions due to shoddy methodology. Second, the report documented these conditions within one of the newest and most modern facilities turning out Nike products, raising additional questions over the conditions at other factories.
"We believe that we look after the interests of our workers," said Nike spokesperson Vada Manager in response to the report. He claimed that Nike was responding to the problems after Ernst and Young made the company aware of the conditions. "This shows our system of monitoring works." 60
For Nike, however, the damage was done, as the company found itself on the defensive once again. Shortly after the O'Rourke report new charges surfaced that Nike and Reebok used child labor in China as young as thirteen years old who were paid 10 cents per hour.
"Where in the world can we find the cheapest labor—even if it's in the most repressed circumstances," is the rationale of the companies, said Global Exchange's Benjamin in making the reports public. 61
Knight's worries were heightened in 1997 and 1998 as additional incidents surfaced and as criticism moved even more to the mainstream. In 1997, documentary film maker and labor activist Michael Moore released the book Downsize This . The book prominently included Knight in a collection of mock trading cards of what Moore called "corporate criminals." On Moore's ensuing book tour, which he also used to make a new film, The Big One , Knight invited Moore to visit Nike's headquarters in Beaverton, Oregon. Moore surprised Knight with a gift of two open-ended airline tickets to Indonesia so that Knight could demonstrate to Moore that working conditions were fair. Knight refused to join Moore on the proposed trip, even though he admitted to never having visited the factories or the country. Later the film shows an interchange between Moore and Knight:
"So if 12-year olds are working in these factories, that's okay with you?" asked Moore.
"They're not 12. The minimum age is 14," said Knight.
"How about 14 then. Doesn't that bother you?"
"No," replied Knight. 62
Criticisms of Nike also found additional venues, and suddenly Nike seemed to face attacks from all sides. On college campuses students began protesting Nike's contracts with the schools' sports teams and coaches. At the University of North Carolina, students called on former legendary basketball coach Dean Smith to sever ties with Nike. In addition, the sports cable channel ESPN aired a special "Outside the Lines" with critical stories on labor practices by Nike and other shoe and apparel companies. In late 1997, women's organizations in the United States, including the National Organization for Women (NOW), publicly criticized Nike for its treatment of women in factories.
"While the women who wear Nike shoes in the United States are encouraged to perform their best, the Indonesian, Vietnamese and Chinese women making the shoes often suffer from inadequate wages, corporal punishment, forced overtime and/or sexual harassment," NOW officials wrote in a letter to Knight. The letter was signed by, among others, the author Alice Walker and Democratic representative in Congress Maxine Waters (D-Calif.). 63
This was especially damning criticism given that Nike had begun to target women as its newest growth market. Along another front, a labor activist sued Nike in April 1998 for violating California's consumer laws by lying to the public about working conditions. 64 Finally, even the comics appeared to be against Nike. Gary Trudeau's "Doonesbury" strip ran a series that contained scathing criticism of the conditions in factories producing Nikes.
Meanwhile, as public criticism grew, profits were beginning to shrink in late 1997 and early 1998. So did Nike's stock price, and, consequently, Knight's own personal net worth. Although Nike officials attributed the drop in sales to the Asian financial crisis that struck in 1997, there was deep concern that Nike and its trademark swoosh were losing their luster. In part this was no accident.
"We figured out… that the only way to make our campaign against Nike's labor practices work was to try to make the swoosh uncool," said Benjamin of Global Exchange. 65 The strategy appeared to be working.
"A lot of kids think they are now discovering Adidas for the first time, as it becomes the anti-Nike" said one industry watcher. 66
By April 1998, this was the dilemma confronting Knight: Press reports continued to be critical of Nike labor practices despite the company's actions. Worse, many saw those actions as public relations ploys. Criticism had moved from the fringes to the mainstream of American society. Protesters regularly picketed Niketown stores in various cities. Even stockholders criticized company policies as the value of the shares declined. Worst of all, despite the fact that every American spent an average of $20 per year on Nike products and that 97 percent of Americans could identify the swoosh brand, 67 Nike's swoosh increasingly became the symbol for sweatshops in the eyes of many. For a shoe and apparel company that depended on fashion-conscious youth, there could be no worse fate for the Nike brand than that of becoming "uncool."
1. Jennifer Lin, "Nike Battles Labour Charges: U.S. firm makes changes after alleged worker abuses in Vietnam," Toronto Star , 2 April 1998.
2. Ibid. Le could make minimum wage and still be paid better than others in the country for two reasons. First, minimum wages frequently vary within regions of the country. Second, foreign corporations are forced to pay higher minimum wages than domestic employers by the Vietnamese government.
3. Walter LaFeber, Michael Jordan and the New Global Capitalism (New York: W.W. Norton, 1999), p. 59.
4. Miguel Korzeniewicz, "Commodity Chains and Marketing Strategies: Nike and the Global Athletic Footwear Industry," in Gary Gereffi and Miguel Korzeniewicz, eds., Commodity Chains and Global Capitalism (Westport, CT: Greenwood Press, 1990), p. 252.
5. The Swoosh was created by Caroline Davidson in 1971 and represents the wing of the Greek goddess Nike. Davidson was paid $35 for the logo. Nike homepage, http://info.nike.com/faq/main.html .
6. Nike Company homepage labor timeline, http://www.nikebiz.com/labor/time3.shtml .
7. Korzeniewicz, "Commodity Chains and Marketing Strategies," p. 255.
9. J. B. Strasser and Laurie Becklund, SWOOSH: The Story of Nike and the Men Who Played There. (New York: Harcourt Brace Jovanovich, 1991), pp. 267–8, quoted in Korzeniewicz, "Commodity Chains and Marketing Strategies," p. 255.
10. Cited in Korzeniewicz, "Commodity Chains and Marketing Strategies," p. 248.
11. LaFeber, Michael Jordan , p. 61
12. Korzeniewicz, "Commodity Chains and Marketing Strategies," p. 251.
13. LaFeber, Michael Jordan , p. 62.
14. Strasser and Becklund, Swoosh , p. 572.
15. LaFeber, Michael Jordan , p. 63.
16. Nike Company figures, http://info.nike.com/invest/ar_f_history.html .
17. Nike Company Home Page, http://www.nikebit.com/labor/time2.shtml .
18. Bethan Brookes and Peter Madden, "The Globe-Trotting Sports Shoe," Christian Aid homepage, http://www.one-world.org/christian_aid/global_shoe.html .
19. "Globalization: The Facts," The New Internationalist 296 (November 1997).
20. World Bank figures reported in Barbara Stallings, "Introduction: Global Change, Regional Response," in Barbara Stallings, ed., Global Change, Regional Response: The New International Context of Development (Cambridge, England: Cambridge University Press, 1995), p. 15, and Gary Gereffi, "Paths of Industrialization: An Overview," in Gary Gereffi and Donald L. Wyman, eds., Manufacturing Miracles: Paths of Industrialization in Latin America and East Asia (Princeton, NJ: Princeton University Press, 1990), p. 8.
21. World Bank data reported in Gereffi, "Paths of Industrialization," p. 16.
22. World Bank figures reported in Linda Y.C. Lim, "Southeast Asia: Success Through International Openness," in Stallings, Global Change, Regional Response, pp. 241, 244.
23. The figures are in constant 1987 dollars. United Nations Development Program, Human Development Report, 1998 (New York: Oxford University Press, 1998), pp. 141, 145.
24. Robert Collier, "U.S. Firms are Reducing Sweatshop Abuses," San Francisco Chronicle , 17 April 1999, p. A1.
25. Leslie Sklair, Assembling for Development: The Maquila Industry in Mexico and the United States (La Jolla, Calif.: Center for U.S.-Mexican Studies, University of California-San Diego, 1993), p. 15.
26. Susan Tiano, Patriarchy on the Line: Labor, Gender and Ideology in the Mexico Maquila Industry (Philadelphia, PA: Temple University Press, 1994), p. 44.
27. Richard Barnet and John Cavanagh, Global Dreams: Imperial Corporations and the New World Order (New York: Simon and Schuster, 1994), p. 325.
28. Tiano, Patriarchy on the Line , p. 37.
29. Ibid., pp. 217–18; Sklair, Assembling for Development, pp. 171–2.
30. See, for instance, Maria Patricia Fernández Kelly, For We Are Sold: I and my People (Albany, NY: SUNY Press, 1983); Barbara Ehrenreich and Annette Fuentes, "Life on the Global Assembly Line," Ms. , January 1981, pp. 53–71; Cynthia Enloe, "Women Textile Workers in the Militarization of Southeast Asia," in June Nash and Maria Patricia Fernández Kelly, eds., Women, Men and the International Division of Labor (Albany, NY: SUNY Press, 1983), pp. 407–25.
31. Linda Y. C. Lim, "Women's Work in Export Factories: The Politics of a Cause," in I. Tinker, ed., Persistent Inequalities (New York: Oxford University Press, 1990), p. 119.
32. Quoted in Barnet and Cavanagh, Global Dreams , p. 328.
33. Quoted in Brooks and Madden, "The Globe-Trotting Sports Shoe."
35. Nike Company Home Page, FAQ, 2/2/98, http://info.nike.com/faq/main.html .
36. Reported in Asian Labour Update (April, 1997), p. 38.
37. Source: Nike: Why it Costs $70 for a pair of Athletic Shoes," Washington Post , 3 May 1995, reprinted in Asian Labour Update (Oct. 1997-Jan. 1998): p. 16.
38. Bob Herbert, "Nike's Boot Camps," New York Times , 31 March 1997.
39. Lin, "Nike Battles Labour Charges."
40. David Lamb, "Job Opportunity or Exploitation?" Los Angeles Times , 18 April 1999, Part C, p. 1.
41. Quoted in Jenifer Porges, "Nike's Code: Is It Just a P.R. Tool?" Asian Labor Update 26 (Oct. 1997-Jan. 1998): p. 13.
42. Keith Griffin, "Restructuring and Economic Reforms," in Keith Griffin, ed., Economic Reform in Vietnam (New York: St. Martin's Press, 1998), p. 1.
43. World Bank, World Development Report 1999–2000 (New York: World Bank, 2000), p. 251.
44. Nike Company Home Page, FAQ, 2/2/98, http://info.nike.com/faq/main.html .
45. Porges, "Nike's Code;" p 10.
46. Nike Company Home Page, FAQ, 2/28/98, http://info.nike.com/faq/main.html .
47. Porges, "Nike's Code," p. 10.
48. Quoted in Lamb, "Job Opportunity or Exploitation?" p. C1.
49. Nike Company Home Page, FAQ, 2/2/98 http://info.nike.com/faq/main.html .
50. Debora Spar, "Human Rights Find Niche in Global Marketplace," Minneapolis Star and Tribune , 26 March 1998, p. 18A.
52. Nike Company Home Page, FAQ, 2/2/98, http://info.nike.com/faq/main.html .
53. Global Exchange Home Page, 7/2/99, www.globalexchange.org/economy/corporations/nike/chronology.html .
55. Global Exchange Home Page, 7/2/99, www.globalex-change.org/economy/corporations/nike/chronology.html .
56. Lin, "Nike Battles Labour Charges."
57. Dan Kanedy, "Nike's Asian Factories Pass Young's Muster," New York Times , 25 June 1997, D2.
59. Dara O'Rourke, "Smoke from a Hired Gun: A Critique of Nike's Labor and Environmental Auditing in Vietnam as Performed by Ernst and Young," TRAC Nike Report, 10 November 1997, available on Corporate Watch Home Page 2/2/98, www.corpwatch.org/trac/nike/trac.html ; Steven Greenhouse, "Nike Shoe Plant in Vietnam is Called Unsafe for Workers," New York Times , 8 November 1997, p. A1.
60. Quoted in Greenhouse, "Nike Shoe Plant in Vietnam."
61. Global Exchange Home Page, www.globalex-change.org/economy/corporations/nike/chonology.html "Nike, Reebok cited in child labor abuses," Associated Press .
62. Michael Moore, director. The Big One, Miramax Films, 1998.
63. Quoted in Steven Greenhouse, "Nike Supports Women in Its Ads, but Not Its Factories, Groups Say," New York Times , 26 October 1997, Sec. 1, p. 30.
64. Reuters , "Nike Accused of Lying about Asian Factories," in the New York Times, 21 April 1998, p. A18.
65. Quoted in Timothy Egan, "The Swoon of the Swoosh," New York Times Magazine, 13 September, 1998, p. 66.
67. Egan, "The Swoon of the Swoosh."
On May 12, 1998, Phil Knight stood before the National Press Club in Washington, D.C., and made a startling announcement.
"It has been said that Nike has single-handedly lowered the human rights standards for the sole purpose of maximizing profits," he told the audience. "The Nike product has become synonymous with slave wages, forced overtime and arbitrary abuse. I truly believe that the American consumer does not want to buy products made in abusive conditions." 1
With that, Knight also announced a series of new policies for its subcontracting facilities. Henceforth, the minimum wage for new workers in all factories making Nike shoes would be eighteen, and sixteen in factories making other Nike products. In addition, Nike committed itself to allow independent monitors from labor and human rights groups to join its own auditors in the factories. In effect, this would allow Nike's harshest critics to keep a close watch on working conditions in the plants. Knight also announced that new air quality standards meeting U.S. regulations rather than local standards would be imposed in all factories to ensure better ventilation. 2
"We believe that these are practices which the conscientious, good companies will follow in the 21st Century," said Knight. "These moves do more than just set the industry standards. They reflect who we are as a company." 3
Nike's longtime critics offered measured support for the moves but criticized Nike for failing to raise wages, which had been effectively cut in Indonesia and Thailand due to falling local currencies associated with the Asian financial crisis.
"Sweatshops are known to the U.S. public as places where people work in miserable conditions for miserable wages," said Global Exchange's Benjamin. "Nike is addressing the miserable conditions, but a sweatshop is a sweatshop is a sweatshop unless you address miserable wages." 4
In 1998 and early 1999, Nike announced a series of additional measures to aid workers and monitor conditions. The company switched adhesives used on its shoes from solventbased to waterbased in order to improve air quality. Such a step was also part of a broader agreement reached in November 1998 with President Clinton's AIP. The negotiations had been deadlocked for two years over monitoring working conditions. The agreement called for a code of conduct regarding child labor, wages, health and safety standards, and a system of independent monitoring.
"The agreement's not very good," said Mark Levinson, director of research at the Union of Needletrades, Industrial and Textile Employees (UNITE). "How can you talk about eliminating sweatshops without making a commitment to pay a living wage? And the agreement allows companies to produce in countries that systematically deny worker rights." 5
In March 1999, Nike offered Indonesian workers pay raises of 6 percent and an improved benefits package. 6 By June 1999, two more raises followed, hiking average wages to more than 43 percent above the minimum wage. Yet because wages are paid in local currency and the Indonesian rupiah had lost much of its value, the wages, about 20 cents per hour, gave the average worker only three-quarters of the purchasing power she or he had before the economic crisis struck. 7 In addition to raises, the company helped found the Global Alliance for Workers and Communities in order to improve the "work environment, life skills and communities of global manufacturing employees around the world." 8 In 1999, Nike also began a microloan program in Indonesia and announced plans to expand it elsewhere.
The response has been mixed. Some of Nike's harshest critics have toned down their criticism.
"We've been in a direct dialogue with Nike for the last six months. We really feel like they're getting it," said Benjamin. "This is like the kinder, gentler Nike coming out." 9
Yet if some activist NGOs took a more measured line while continuing to scrutinize Nike's actions, public reaction has been less favorable. By 1999 and 2000, a considerable amount of anti-sweatshop activity moved across college campuses and focused on collegiate licensing agreements for apparel with college and university logos and sponsorship of athletic programs by apparel and footwear companies. Despite Nike's calls for protest groups to join the Fair Labor Association (FLA), an organization founded by the AIP, many activists argue that the organization is dominated by business interests. Instead many have joined alternative organizations, including United Students Against Sweatshops (USAS) and the Workers Rights Consortium (WRC). USAS has led student protests, sit-ins and the takeover of buildings at several institutions, including Duke, Harvard, Stanford, Yale, Wisconsin, and Michigan as part of their call for higher labor standards and greater accountability. In response, some forty-eight colleges and universities have formed and joined an alternative organization to the FLA, the WRC, which has called for acknowledgment of factory locations (many licensing companies argue factory locations are a "trade secret") and truly independent monitoring of conditions in the factories. 10
For workers like Le, however, some changes may be evident in working conditions, but wage rates remain steady. In addition, incidents of worker abuse continue to be reported. Nike claims it has zero tolerance for such incidents and has temporarily cut relations with factories that have failed to comply with its standards. Despite the continuing disputes, many in the NGO community argue that Nike's recent reforms have had a wider effect in the footwear, apparel, and toy industries and that therefore significant victories have been won. "The fact that industry leaders are taking these new steps, as insufficient as they are, is because so much public pressure has been put on them," said Benjamin. "It's a sign of real progress." 11
Deborah Spar, professor of business administration at Harvard, argues that such public pressure forces companies to "race to the top" of corporate responsibility rather than "race to the bottom" of wages. 12
Whether this turnaround has come quickly enough, or is extensive enough, for Nike to salvage its image is unclear. Colleges and universities have been the centers of the harshest criticism, and Nike, which is also a major provider of athletic uniforms and equipment for college teams, has begun to fight back. While some colleges have joined the FLA, many instead became members of the WRC. In March 2000, the company announced that it would stop sponsoring Brown University's hockey team after Brown joined the WRC. A month later, Knight announced he would stop giving money to his alma mater, the University of Oregon, after it, too, joined the WRC. The latter group has set up its own more extensive code of conduct and independent monitoring. The next day, Nike broke ties with the University of Michigan for the same reason. 13
Nike's strategy in 2000 appears to be a mixture of accommodation and firing back at its strongest critics. While cutting back financial sponsorship to some universities, Nike has also announced that it will make public where its factories are located and has sponsored student inspections of factory conditions. Yet concern in Beaverton is that these actions may have come too late. The company even put some of the letters it receives on the issue on the cover of its annual report.
"Your actions so disgust me that I will never buy one of your products again," read one. "I hope my attitude proves universal." 14 Nike's own focus group studies indicate huge image problems among its core buyers, youth.
"You can make a lot of mistakes around here, but the brand is sacred," said Knight recently. "I messed that up." 15
1. Quoted in E.J. Dionne, "Nike a long way from Finish Line," Denver Post, 15 May 1998, p. B11.
2. John H. Cushman, Jr., "Nike Pledges to End Child Labor and Apply U.S. Rules Abroad," New York Times, 13 May 1998, p. D1.
4. Quoted in Dionne, "Nike a long way from Finish Line."
5. Steven Greenhouse, "Groups Reach Agreement for Curtailing Sweatshops," New York Times, 8 November 1998, p. A20.
6. Wall Street Journal, 24 March 1999, p. B2.
7. Dave Morberg, "Bringing Down Niketown," The Nation, 268: 21 ( June 7, 1999): p. 16.
8. Nike Company Home Page labor newsletter, Vol. 1, No. 1, 6/28/99, http://www.nikebiz.com/labor/letter.shtml .
9. Quoted in Stephanie Salter, "Global Exchange and a Kinder, Gentler Nike," San Francisco Examiner, 21 March 1999.
10. Chris Stetkiewicz, "Nike Spikes 'Sweatshop' Critics," Reuters , 7 May 2000.
11. Quoted in Robert Collier, "U.S. Firms Reducing Sweatshop Abuses," San Francisco Chronicle , 17 April 1999.
12. Spar, "Human Rights Find Niche in Global Market-place."
13. Stetkiewicz, "Nike Spikes 'Sweatshop' Critics."
14. William McCall, "Nike's Image Under Attack," Associated Press printed in Buffalo News , 23 October 1998, p. 5E.
15. Quoted in Egan, "The Swoon of the Swoosh."
This case was prepared for inclusion in SAGE Business Cases primarily as a basis for classroom discussion or self-study, and is not meant to illustrate either effective or ineffective management styles. Nothing herein shall be deemed to be an endorsement of any kind. This case is for scholarly, educational, or personal use only within your university, and cannot be forwarded outside the university or used for other commercial purposes.
2023 Sage Publications, Inc. All Rights Reserved
Sign in to access this content
Get a 30 day free trial, more like this, sage recommends.
We found other relevant content for you on other Sage platforms.
Have you created a personal profile? Login or create a profile so that you can save clips, playlists and searches
Navigating away from this page will delete your results
Please save your results to "My Self-Assessments" in your profile before navigating away from this page.
Sign in to my profile
Sign up for a free trial and experience all Sage Knowledge has to offer.
You must have a valid academic email address to sign up.
Get off-campus access
View or download all content my institution has access to.
view my profile
view my lists
About Stanford GSB
The Leadership
Dean's Updates
School News & History
Commencement
Business, Government & Society Initiative
Diversity, Equity & Inclusion
Centers & Institutes
Center for Entrepreneurial Studies
Center for Social Innovation
Stanford Seed
About the Experience
Learning at Stanford GSB
Experiential Learning
Guest Speakers
Entrepreneurship
Social Innovation
Communication
Life at Stanford GSB
Collaborative Environment
Activities & Organizations
Student Services
Housing Options
International Students
Full-Time Degree Programs
Why Stanford MBA
Academic Experience
Financial Aid
Why Stanford MSx
Research Fellows Program
See All Programs
Non-Degree & Certificate Programs
Executive Education
Stanford Executive Program
Programs for Organizations
The Difference
Online Programs
Stanford LEAD
Stanford Innovation and Entrepreneurship Certificate
Seed Transformation Program
Seed Spark Program
Faculty Profiles
Academic Areas
Awards & Honors
Conferences
Faculty Research
Publications
Working Papers
Case Studies
Research Hub
Research Labs & Initiatives
Business Library
Data, Analytics & Research Computing
Behavioral Lab
Research Labs
Cities, Housing & Society Lab
Golub Capital Social Impact Lab
Research Initiatives
Corporate Governance Research Initiative
Corporations and Society Initiative
Policy and Innovation Initiative
Rapid Decarbonization Initiative
Stanford Latino Entrepreneurship Initiative
Value Chain Innovation Initiative
Venture Capital Initiative
Career & Success
Climate & Sustainability
Corporate Governance
Culture & Society
Government & Politics
Operations & Logistics
Operations, Information & Technology
Opportunity & Access
Organizational Behavior
Political Economy
Social Impact
Technology & AI
Opinion & Analysis
Email Newsletter
Welcome, Alumni
Communities
Digital Communities & Tools
Regional Chapters
Women's Programs
Identity Chapters
Find Your Reunion
Career Resources
Job Search Resources
Career & Life Transitions
Programs & Services
Career Video Library
Alumni Education
Research Resources
Volunteering
Alumni News
Class Notes
Alumni Voices
Contact Alumni Relations
Upcoming Events
Admission Events & Information Sessions
MBA Program
MSx Program
PhD Program
Alumni Events
All Other Events
Nike Sustainability and Labor Practices 2008-2013
The case discusses Nike's sustainability and labor practices from 1998 to 2013, focusing on the successful steps Nike took up and down the supply chain and in its headquarters to make its products and processes more environmentally friendly, and the challenges and complexities it was still facing in its efforts to improve labor conditions. Nike's labor practices were the subject of high profile public protests in the 1990s, and CEO Mark Parker said the company still had a lot of work to do in that area. The case also details how making sustainability a key part of the design process led Nike to develop more innovative and high-performing products, such as a breakthrough running shoe called the Flyknit, which was widely worn at the 2012 Olympics. Following protests in the late 1990s over unsafe working conditions, low wage rates, excessive overtime, restrictions on employee organizing, and negative environmental impacts, Nike began shifting from a reactive to a proactive mode. During the 15 years covered in this case, Nike made significant changes in its sustainability practices, including moving its Corporate Responsibility team much further upstream in the organization, where it could have a greater impact on decisions by providing input early in the process. The company also developed multiple indexes that measured its sustainability practices and those of its independent contract manufacturers. The indexes had metrics for measuring the relevant impacts of product waste, water, chemistry, labor, and energy. Nike's critics said many labor issues had not been resolved, but Nike made progress in that area through collaboration with governments, NGOs and labor unions, and through management compliance trainings. If a contract factory did not score high enough on the company's sustainability and labor ratings scales, Nike would impose sanctions on the factory or even drop it from the supply chain. These actions took Nike off the top of most activists' target lists.
Learning Objective
The learning objective of the case is for students to understand how a large, high-profile global company is navigating the complexities of becoming more sustainable and improving labor practices.
Overview of The Experience
Overview of Stanford GSB
Overview of The Leadership
Overview of Advisory Council
Overview of Centers & Institutes
Overview of Center for Entrepreneurial Studies
Overview of Research
Overview of Search Funds
Search Fund Primer
Teaching & Curriculum
Overview of Faculty & Staff
Affiliated Faculty
Faculty Advisors
View Contact Information
Louis W. Foster Resource Center
Overview of Center for Social Innovation
Defining Social Innovation
Impact Compass
Global Health Innovation Insights
Faculty Affiliates
Overview of School Profile
Student Awards & Certificates
Overview of School News & History
Changemakers
Overview of Our History
Overview of Stanford GSB Deans
Dean Garth Saloner
Dean Robert Joss
Dean Michael Spence
Dean Robert Jaedicke
Dean Rene McPherson
Dean Arjay Miller
Dean Ernest Arbuckle
Dean Jacob Hugh Jackson
Dean Willard Hotchkiss
Faculty in Memoriam
Stanford GSB Firsts
Overview of Commencement
Certificate & Award Recipients
Dean's Remarks
Keynote Address
See the Current DEI Report
Supporting Data
Research & Insights
Share Your Thoughts
Overview of Learning at Stanford GSB
Overview of Faculty
Teaching Approach
Overview of Experiential Learning
See All ALP Courses
Analysis and Measurement of Impact
The Corporate Entrepreneur: Startup in a Grown-Up Enterprise
Data-Driven Impact
Designing Experiments for Impact
Digital Business Transformation
The Founder's Right Hand
Marketing for Measurable Change
Product Management
Public Policy Lab: Financial Challenges Facing US Cities
Public Policy Lab: Homelessness in California
Overview of Real-Time Analysis and Investment Lab
Lab Features
Curricular Integration
Overview of Guest Speakers
View From The Top
Overview of Entrepreneurship
Overview of Entrepreneurship Courses
Formation of New Ventures
Managing Growing Enterprises
Startup Garage
Explore Beyond the Classroom
Stanford Venture Studio
Summer Program
Workshops & Events
The Five Lenses of Entrepreneurship
Overview of Leadership
Leadership Labs
Executive Challenge
Arbuckle Leadership Fellows Program
Overview of Interpersonal Dynamics
Overview of Facilitation Training Program
Selection Process
Training Schedule
Time Commitment
Learning Expectations
Post-Training Opportunities
Who Should Apply
Introductory T-Groups
Leadership for Society Program
Overview of Social Innovation
Certificate
Overview of Fellowships
2023 Awardees
Overview of the Impact Design Immersion Fellowship
2022 Awardees
2021 Awardees
2020 Awardees
2019 Awardees
2018 Awardees
Social Management Immersion Fund
Stanford Impact Founder Fellowships and Prizes
Stanford Impact Leader Prizes
Social Entrepreneurship
Stanford GSB Impact Fund
Overview of Impact Journeys
Economic Development
Energy & Environment
Overview of Life at Stanford GSB
Overview of Housing Options
Stanford GSB Residences
Overview of Our Campus
Environmental Leadership
Stanford GSB Artwork
A Closer Look
California & the Bay Area
Voices of Stanford GSB
Overview of Business, Government & Society Initiative
Our Approach
Overview of Priority Issues
Business & Beneficial Technology
Business & Sustainability
Business & Free Markets
News & Insights
Get Involved
Overview of the Stanford MBA Program
Overview of the Academic Experience
Overview of the Curriculum
Second Year
Global Experiences
JD/MBA Joint Degree
MA Education/MBA Joint Degree
MD/MBA Dual Degree
MPP/MBA Joint Degree
MS Computer Science/MBA Joint Degree
MS Electrical Engineering/MBA Joint Degree
MS Environment and Resources (E-IPER)/MBA Joint Degree
Academic Calendar
Overview of Student Life
Clubs & Activities
Overview of Diversity
LGBTQ+ Students
Military Veterans
Minorities & People of Color
Partners & Families
Students with Disabilities
Student Support
Residential Life
Student Voices
Overview of Alumni Community
MBA Alumni Voices
A Week in the Life
Overview of Career Impact
Career Support
Employment Outcomes
Overview of Tuition & Financial Aid
Cost of Attendance
Overview of Types of Aid
Knight-Hennessy Scholars Program
Yellow Ribbon Program
BOLD Fellows Fund
Application Process
Loan Forgiveness
Contact the Financial Aid Office
Overview of Admission
Evaluation Criteria
Overview of Application
GMAT & GRE
English Language Proficiency
Personal Information, Activities & Awards
Professional Experience
Letters of Recommendation
Optional Short Answer Questions
Application Fee
Reapplication
Deferred Enrollment
Entering Class Profile
See All Types of Events
Event Schedule
Ambassadors
New & Noteworthy
Ask a Question
Overview of the Stanford MSx Program
See Why Stanford MSx
Is MSx Right for You?
See Career Impact
MSx Stories
Leadership Development
Career Advancement
Career Change
How You Will Learn
Admission Events
Overview of the Application Requirements
Personal Information
Overview of Reference Letters
Information for Recommenders
Overview of Graduate Tests
GMAT, GRE & EA
English Proficiency Tests
After You're Admitted
Overview of Student & Family Life
Daycare, Schools & Camps
Overview of Financial Aid
U.S. Citizens and Permanent Residents
Overview of the PhD Program
Overview of Our Fields of Study
Overview of Accounting
Requirements
Overview of Economic Analysis & Policy
Overview of Finance
Overview of Marketing
Requirements: Behavioral
Requirements: Quantitative
Overview of Operations, Information & Technology
Overview of Organizational Behavior
Requirements: Macro
Requirements: Micro
Overview of Political Economics
Overview of Degree Requirements
Annual Evaluations
Field Examination
Research Activities
Research Papers
Dissertation
Oral Examination
Current Students
Overview of What We Look For
Overview of Application Materials
Education & CV
International Applicants
Statement of Purpose
Reapplicants
Application Fee Waiver
Deadline & Decisions
All Admission Events
Overview of Placement
Job Market Candidates
Academic Placements
Stay in Touch
Overview of Research Fellows
Overview of Research Community
Faculty Mentors
Current Fellows
Overview of Academic Experience
Standard Track
Overview of Dedicated Track
Fellowship & Benefits
Overview of Executive Education
Overview of Individual Programs
Group Enrollment
Overview of Programs for Organizations
Program Formats
Developing a Program
Diversity & Inclusion
Strategic Transformation
Program Experience
Contact Client Services
Overview of The Difference
Campus Experience
Live Online Experience
Silicon Valley & Bay Area
Digital Credentials
Faculty Spotlights
Participant Spotlights
Eligibility
International Participants
Stanford Ignite
COVID-19 Updates
Overview of Faculty & Research
All Faculty Profiles
Overview of Our Academic Areas
Overview of Seminars
Classical Liberalism
The Eddie Lunch
Overview of Conferences
Accounting Summer Camp
Videos, Code & Data
California Econometrics Conference
California Quantitative Marketing PhD Conference
California School Conference
China India Insights Conference
Homo economicus, Evolving
Political Economics (2023–24)
Scaling Geologic Storage of CO2 (2023–24)
Adaptation and Innovation
Changing Climate
Civil Society
Climate Impact Summit
Climate Science
Corporate Carbon Disclosures
Earth's Seafloor
Environmental Justice
Harnessing Data and Tech for Ocean Health
Operations and Information Technology
Organizations
Sustainability Reporting and Control
Taking the Pulse of the Planet
Urban Infrastructure
Watershed Restoration
Junior Faculty Workshop on Financial Regulation and Banking
Ken Singleton Celebration
Quantitative Marketing PhD Alumni Conference
Presentations
Theory and Inference in Accounting Research
Overview of Centers & Research Initiatives
Overview of Corporate Governance Research Initiative
Stanford Closer Look Series
Quick Guides
Core Concepts
Journal Articles
Glossary of Terms
Faculty & Staff
Overview of Corporations and Society Initiative
Researchers & Students
Research Approach
Charitable Giving
Financial Health
Government Services
Workers & Careers
Short Course
Adaptive & Iterative Experimentation
Incentive Design
Social Sciences & Behavioral Nudges
Bandit Experiment Application
Conferences & Events
Overview of Policy and Innovation Initiative
Reading Materials
Overview of Rapid Decarbonization Initiative
Energy Entrepreneurship
Faculty & Affiliates
Overview of Stanford Latino Entrepreneurship Initiative
SOLE Report
Overview of Value Chain Innovation Initiative
Responsible Supply Chains
Overview of Venture Capital Initiative
Overview of Behavioral Lab
Overview of Conduct Research
Current Study Usage
Pre-Registration Information
Participate in a Study
Overview of Seed
Founding Donors
Location Information
Overview of Transformation Program
Participant Profile
Network Membership
Program Impact
Overview of Spark Program
Collaborators
Entrepreneur Profiles
Company Spotlights
Seed Transformation Network
Overview of Getting Involved
Overview of Coaching
Responsibilities
Current Coaches
How to Apply
Overview of Consulting
Meet the Consultants
Overview of Student Internships
Meet the Interns
Intern Profiles
Collaborate
Overview of Impact
Research Library
Overview of News & Insights
Program Contacts
Overview of the Library
Overview of Research Resources
Databases & Datasets
Research Guides
Overview of Books
Overview of Research Support
Consultations
Research Workshops
Career Research
Overview of Services
Research Data Services
Course Reserves
Course Research Guides
Overview of Borrowing Policies
Material Loan Periods
Fines & Other Charges
Document Delivery
Interlibrary Loan
Equipment Checkout
Print & Scan
MBA & MSx Students
PhD Students
Other Stanford Students
Faculty Assistants
Research Assistants
Stanford GSB Alumni
Overview of the Stanford GSB Archive
Telling Our Story
Overview about Us
Staff Directory
Overview of Library Spaces
Overview of Alumni Help
Site Registration
Alumni Directory
Alumni Email
Privacy Settings & My Profile
Event Registration
Overview of Communities
Overview of The Alumni Network
Overview of Women's Programs
Overview of Women's Circles
Success Stories
The Story of Circles
Stanford Women on Boards Initiative
Alumnae Spotlights
Insights & Research
Overview of Interest Groups
Industry & Professional
Entrepreneurial Commitment Group
Recent Alumni
All Alumni News
Overview of Reunions
Half-Century Club
Overview of Plan Your Visit
Fall Reunions
Spring Reunions
MBA 25th Reunion
Half-Century Club Reunion
Faculty Lectures
Overview of Featured Events
Overview of Award Events
Ernest C. Arbuckle Award
Alison Elliott Exceptional Achievement Award
ENCORE Award
Excellence in Leadership Award
John W. Gardner Volunteer Leadership Award
Robert K. Jaedicke Faculty Award
Jack McDonald Military Service Appreciation Award
Jerry I. Porras Latino Leadership Award
Tapestry Award
Student & Alumni Events
Overview of Career Resources
All Job Search Resources
Executive Recruiters
Interviewing
Negotiating
Overview of Networking
Elevator Pitch
Email Best Practices
Overview of Resumes & Cover Letters
Self-Assessment
Overview of Career Coaching
Overview of Long-Term Career & Executive Coaches
Whitney Birdwell
Margaret Brooks
Bryn Panee Burkhart
Margaret Chan
Ricki Frankel
Peter Gandolfo
Cindy W. Greig
Natalie Guillen
Carly Janson
Sloan Klein
Sherri Appel Lassila
Stuart Meyer
Tanisha Parrish
Virginia Roberson
Philippe Taieb
Michael Takagawa
Terra Winston
Johanna Wise
Debbie Wolter
Rebecca Zucker
Complimentary Coaching
Overview of Career & Life Transitions
Changing Careers
Work-Life Integration
Career Breaks
Flexible Work
Encore Careers
Overview of Alumni Education
Overview of Library Databases
D&B Hoovers
Data Axle (ReferenceUSA)
EBSCO Business Source
Global Newsstream
Market Share Reporter
ProQuest One Business
Overview of Volunteering
Overview of Academics & Student Life
Overview of Student Clubs
Entrepreneurial Students
Stanford GSB Trust
Alumni Community
Overview of Alumni Consulting Team Volunteers
Overview of Volunteering Opportunities
How to Volunteer
Springboard Sessions
Consulting Projects
Overview of ACT Volunteers by Class Year
2020 – 2029
2010 – 2019
2000 – 2009
1990 – 1999
1980 – 1989
1970 – 1979
1960 – 1969
1950 – 1959
1940 – 1949
Overview of ACT Projects
Service Areas
Overview of Stories & History
ACT History
ACT Awards Celebration
Contact ACT
Business & Nonprofit Communities
Reunion Volunteers
Overview of Giving
Overview of the Impact of Giving
Ways to Give
Overview of the Business School Fund
Fiscal Year Report
Business School Fund Leadership Council
Overview of Planned Giving
Planned Giving Options
Planned Giving Benefits
Planned Gifts and Reunions
Legacy Partners
Strategic Initiatives
Overview of Donor Recognition
Giving News & Stories
Overview of How to Make a Gift
Giving Deadlines
Development Staff
Submit Class Notes
Class Secretaries
Overview of Stanford GSB Alumni Association
Board of Directors
Overview of Alumni
See All Insights
Health Care
Sustainability
Class Takeaways
All Stanford Business Podcasts
All Else Equal: Making Better Decisions
Grit & Growth
Leadership for Society
Think Fast, Talk Smart
Latest Issue
See All Issues
Spring 2022
Spring 2021
Autumn 2020
Summer 2020
Winter 2020
Overview of the Newsroom
In the Media
For Journalists
Overview of Companies, Organizations, & Recruiters
Overview of Recruiting Stanford GSB Talent
Overview of Interviews
CMC-Managed Interviews
Recruiter-Managed Interviews
Virtual Interviews
Overview of Events
Campus & Virtual
Search for Candidates
Overview of Strategies & Resources
Think Globally
Recruiting Calendar
Recruiting Policies
Overview of Employment Report
Full-Time Employment
Summer Employment
Overview of Leveraging Stanford GSB Talent
Overview of Internships & Experiential Programs
Entrepreneurial Summer Program
Global Management Immersion Experience
Social-Purpose Summer Internships
Overview of Alumni Consulting Team for Nonprofits
Overview of Working with ACT
Client Eligibility Criteria
Client Screening
ACT Leadership
Social Innovation & Nonprofit Management Resources
Develop Your Organization's Talent
Overview of Investing in Stanford GSB
Centers & Initiatives
Student Fellowships
DCI Fellows
Other Auditors
Academic Calendar & Deadlines
Course Materials
Frequently Asked Questions
Overview of Stanford Community
Overview of Entrepreneurial Resources
Overview of Plan an Event
See All Venues
Campus Drive Grove
Campus Drive Lawn
CEMEX Auditorium
King Community Court
Seawell Family Boardroom
Stanford GSB Bowl
Stanford Investors Common
Town Square
Vidalakis Courtyard
Vidalakis Dining Hall
Catering Services
Policies & Guidelines
Reservations
Overview of Jobs
Overview of Faculty Recruiting
Contact Faculty Recruiting
Lecturer Positions
Overview of Postdoctoral Positions
Overview of Visit Us
Accommodations
Overview of Contact Us
SustainCase – Sustainability Magazine
trending News
Climate News
Collections
case studies
Case study: How Nike solved its sweatshop problem
With this article, we present actions Nike has taken through the years to solve its sweatshop problem, using information published in its GRI Standards-based CSR/ ESG/ Sustainability reports.
See what action Nike has taken through the years to solve its sweatshop problem
Subscribe for free and read the rest of this article
Please subscribe to the SustainCase Newsletter to keep up to date with the latest sustainability news and gain access to over 2000 case studies. These case studies demonstrate how companies are dealing responsibly with their most important impacts, building trust with their stakeholders (Identify > Measure > Manage > Change).
Already Subscribed? Type your email below and click submit
Nike is continuously tackling its most important environmental, economic and social impacts with the use of the GRI Standards for CSR/ ESG/ sustainability reporting: an all-round, complete, structured, and methodical approach used by 80% of the world's 250 largest companies.
Promoting worker-management dialogue: Nike took action to facilitate worker-management dialogue in contract factories through permanent ESH (Environment, Safety and Health ) committees, training both workers and management to engage in constructive dialogue.
Directly intervening to protect workers' rights:  When workers' rights are not adequately protected by others and Nike believes it can influence the outcome, it may directly intervene, often seeking advice from external stakeholders with expertise on a topic.
Supporting transparency:  Nike became the first company in its industry to publish online the names and addresses of all contract factories manufacturing Nike-brand products, constantly updating this list.
Monitoring Nike and contract factories:  In addition to regular management audits in factories, Nike carries out deeper studies called Management Audit Verifications (MAV), which are both an audit and verification in one tool. The MAV tool is focused on four core areas: hours of work, wages and benefits, labour relations and grievance systems.
Compliance with legally-mandated work hours
Use of overtime only when employees are fully compensated according to local law
Informing employees at hiring if compulsory overtime is a condition of employment
Regularly providing one full day off in every seven and requiring no more than 60 hours of work per week
Setting industry-leading compliance standards: Contract factories in Nike's supply chain are subject to strict compliance requirements, starting with risk analysis of the host country and Nike's Code of Conduct. Additionally, Nike's internal team of more than 150 trained experts monitors, amends and provides improvement tools to the factories. Nike regularly audits contract factories, with assessments taking the form of audit visits, both announced and unannounced, by internal and external parties, and works with accredited third parties, such as the Fair Labor Association (FLA), to carry out independent monitoring.
Helping contract factories protect workers' health and safety: Nike helps its contract factories put in place comprehensive HSE (Health, Safety and Environment) management systems which focus on the prevention, identification and elimination of hazards and risks to workers, expecting its contract factories to perform better than industry averages in injuries and lost-time accidents.
Forbidding the use of child labour: Nike specifically and directly forbids the use of child labour in facilities contracted to manufacture its products. Nike's Code of Conduct requires that workers must be at least 16 years old or past the national legal age of compulsory schooling and minimum working age, whichever is higher. In addition, Nike's Code Leadership Standards include specific requirements on how suppliers should verify workers' age prior to starting employment and actions a facility must take if a supplier violates Nike's standards.
Promoting workers' freedom of association: Nike's Code Leadership Standards contain detailed requirements on how suppliers must respect workers' rights to freely associate, including prohibitions on interference with workers seeking to organise or carry out union activities.
How Nike conducts stakeholder engagement
Nike benefits from constructive guidance from a number of external stakeholders, including civil society organisations, industry, government, investors, consumers and others. To identify and better understand emerging sustainability issues Nike works with Ceres (a sustainability nonprofit organisation), convening an external stakeholder panel and carrying out multiple dialogues that guide the development of its approach to reporting and communication.
How Nike solved its sweatshop problem
It was only 20 years ago that Nike was facing child labour and sweatshop allegations, with consumers protesting outside Niketown stores. All this is hard to believe, given the steady stream of corporate social responsibility (CSR) accolades in the last 10 years.
In 1998, then-CEO Phil Knight promised change. The company struggled to put new policies in place and enforce them. In 2005, Nike published its first version of a CSR/ ESG/ Sustainability report – in which it detailed pay scales and working conditions in its factories and admitted continued problems – and took the dramatic step of publicly disclosing the names and addresses of contract factories producing Nike products – the first company in its industry to do so.
More recently, Nike made this information available on an Interactive Global Manufacturing Map ; there, you can click on a factory to see its name, number of workers, percentage of female and migrant workers and what's made there. A major change from the days when Nike faced accusations of labour rights in its supply chain, it takes transparency to a whole new level.
Nike recognised its issues, demonstrated transparency and worked toward change – and, today, it is counted among CSR/ ESG/ Sustainability leaders.
Which Sustainable Development Goals (SDGs) have been addressed?
The SDGs addressed in this case are:
Sustainable Development Goal (SDG) 3 : Ensure healthy lives and promote wellbeing for all at all ages
Business theme:  Occupational health and safety
Sustainable Development Goal (SDG) 5 : Achieve gender equality and empower all women and girls
Business theme: Workplace violence and harassment
Sustainable Development Goal (SDG) 8 : Promote sustained, inclusive and sustainable economic growth, full and productive employment and decent work for all
Business theme: Occupational health and safety, Freedom of association and collective bargaining, Abolition of child labor, Elimination of forced or compulsory labor, Labor practices in the supply chain
Sustainable Development Goal (SDG) 16 : Promote peaceful and inclusive societies for sustainable development, provide access to justice for all and build effective, accountable and inclusive institutions at all levels
Business theme:  Abolition of child labor, Labor practices in the supply chain
78% of the world's 250 largest companies report in accordance with the GRI Standards
SustainCase was primarily created to demonstrate, through case studies, the importance of dealing with a company's most important impacts in a structured way, with use of the GRI Standards. To show how today's best-run companies are achieving economic, social and environmental success – and how you can too.
Research by well-recognised institutions is clearly proving that responsible companies can look to the future with optimism .
7 GRI sustainability disclosures get you started
Any size business can start taking sustainability action
GRI, IEMA, CPD Certified Sustainability courses (2-5 days): Live Online or Classroom  (venue: London School of Economics)
Exclusive FBRH template to begin reporting from day one
Identify your most important impacts on the Environment, Economy and People
Formulate in group exercises your plan for action. Begin taking solid, focused, all-round sustainability action ASAP. 
Benchmarking methodology to set you on a path of continuous improvement
See upcoming training dates.
References:
This article was compiled using an article from the links below. For the sake of readability, we did not use brackets or ellipses but made sure that the extra or missing words did not change the article's meaning. If you would like to quote these written sources from the original please revert to the links below:
http://www.theguardian.com/sustainable-business/2016/jan/02/billion-dollar-companies-sustainability-green-giants-tesla-chipotle-ikea-nike-toyota-whole-foods
http://www.businessinsider.com/how-nike-solved-its-sweatshop-problem-2013-5
http://www.triplepundit.com/special/roi-of-sustainability/how-nike-embraced-csr-and-went-from-villain-to-hero/
Nike and child labour – how it went from laggard to leader
29 February 2016
For well over a decade, Nike became defined by the term 'sweatshop labour'. It was simply one of the principal things for which it became famous. Consequently, a good many people saw it as the epitome of uncaring capitalism. It was one of the demons of the anti-capitalist campaigners.
In reality, there was no truth to the idea that the company was wicked or uncaring. It was simply one of the first that had pioneered a new business model, and it was learning the hard way that it's hugely successful formula had unintended consequences that would have to be dealt with.
Nike was originally founded in 1964 as Blue Ribbon Sports, changing to Nike in 1971. One of the two founders, Phil Knight, came up with the idea while he was at Stanford Business School. At the time, the vast majority of US footwear was manufactured in America. Nike was able to grow quickly using the model of outsourcing production to a network of suppliers in parts of the world where costs were lower.
Nike didn't own the factories. In a very real sense, Nike has never manufactured a single shoe in its entire history. And because it didn't own the factories, the assumption was that running them was business of the owners, not Nike. In its early decades of existence, there was apparently no evidence of any problem that challenged that assumption.
But by the 1990s, the world was changing. Economic deregulation was leading to a huge increase in the globalisation of the economy, and as the scale of global corporate activity was ramping up, the negative consequences were becoming highly visible. Consequently, the US and European home markets began to hear more about working conditions in foreign factories. Nike was neither better nor worse than any of its peers at this point. The whole outsourced industry was based on the premise of "ignorance is bliss". But ignorance was proving more and more difficult to maintain.
The company began to make changes. It revised its factory code of conduct, and hired auditing firms to carry out safety checks. But by and large, it was still left to the factory owners to sort themselves out while Nike negotiated for the lowest possible prices.
Everything changed in 1996. Life magazine published a story that included a photograph of a child stitching footballs that carried the Nike logo. There is some evidence that the photo was staged, since it showed inflated footballs while in reality the balls were shipped uninflated. It didn't matter. The picture was a powerful visual for a situation that was shown to genuinely exist. The company's reputation suffered and the first of many protests began to take place.
By 1998, the company accepted it needed to take responsibility. Phil Knight admitted "the Nike product has become synonymous with slave wages, forced overtime and arbitrary abuse." It was going to be a longer journey than they might have imagined. Nike and child labour had become indelibly linked in the public consciousness.
Nike began to take the first steps. It released the names and locations of its factories. It changed elements of its shoe manufacture to reduce hazards to the workers who make them. It began producing reports to talk about its progress. And it put more focus on audits of factories to identify problems.
Still, the popular view of the company as a villain refused to go away. In 2001, one particular incident summed up the problem. The company had offered customers the ability to have a word of their choice stitched onto their new Nike trainers. One enterprising critic requested that the word 'sweatshop' should be used for his shoes. The company's refusal was one of the first examples of a viral internet phenomenon as the email exchange got shared widely across the world.
Organisations such as 'NikeWatch' and the Clean Clothes Campaign expressed skepticism about Nike's efforts, taking a cynical view of its seriousness and sincerity.
But by 2005, the company's steady progress began to gain grudging respect from some of the campaign groups, and it seemed like the mood music might begin to change. Then just at that point, there came a crisis that threatened to take it right back to the beginning.
In the run-up to the 2006 World Cup, photos were presented to the company of pictures of Pakistani children stitching Nike footballs – a direct repeat of what had happened ten years earlier. It turned out that the supplier, Saga Sports, having become overwhelmed with orders linked to the approaching World Cup, had gone against the rules by sending balls out to be made at local homes.
There was a significant cost to dealing with this problem. To recall the balls would cost $100m short term, and it would delay future production considerably. The company decided to pull the product anyway and to cancel its contract with Saga, moving instead to Silver Star where all work would be done on factory premises.
It was a short-term financial blow, but it sent a strong signal to the company's suppliers and its customers at the same time, that it was serious about tackling the problem.
The impact on former supplier Saga was enormous, essentially driving it to bankruptcy. Other suppliers based in Sialkot, Pakistan took careful note.
Nike has shown itself to be willing to take other tough decisions, for instance pulling support from a major low cost supplier in Bangladesh because it was impossible to provide working conditions that met decent standards. This was a move that gave it a competitive disadvantage when others were exploiting Bangladesh as the lowest possible cost base. But it left the company less exposed when the Rana Plaza building disaster took place and hard questions began to be asked about who was doing what.
Now, Nike finds itself more often at the top of lists for sustainable companies, particularly within its sector. It appears in the top ten of the Fortune Most Admired Companies list. Its commitment to improving its environmental impact, providing transparency about its processes, and ensuring decent working conditions in its supply chain, have turned the tide of public perception.
Now the company is more often to be found on the front foot when it comes to matters of integrity. For instance, when boxer Manny Pacquiao recently made anti-gay comments during a media interview, Nike dissolved its partnership with him the very next day, labelling his comments "abhorrent."
The company's turnaround has become one of the success stories of corporate integrity in the last two decades.
Subscribe to the Mallen Baker podcast for change makers
Subscribe to Updates
Enter your email address to subscribe to this blog and receive notifications of new posts by email.
We will never share your details with any third party
Clear reflection
Are bees going extinct, should we eat meat, climate change and collapse the paper scaring a generation.
A History of Nike's Changing Attitude to Sweatshops (2023)
Nike is a pioneer of sustainable infrastructure. Their 2016 Olympics campaign celebrated the diversity of the employees and supported female empowerment. In 2016, 48% of its global workforce were women and over half of its employees were minorities. Nike plans to run on 100% renewable energy by 2025. They are committed to transparency about working conditions in all their factories. But this was not always the case.
The Sweatshop Scandal
Since the 1990s Nike have been frequently accused of using sweatshops to cheaply produce their products. For a long time, they had a reputation of exploiting their workers so they would have to pay less to make their clothes and shoes, but a reversal in their attitude to sweatshops changed everything. This success is reflected in their changed reputation and improved sales figures. This shows that being an ethical company does not have to reduce corporate success.
Before the 1990s, Nike produced most of its products in Korea and Taiwan where required wages were low and labour was disorganised. Although there were no scandals, Nike took advantage of a situation where workers could not complain about being unfairly treated by a corporation. This attitude was to continue into the future and it is only relatively recently they have shown a significant change in their attitude for the better.
Once labour began to organise in these countries, Nike moved to Indonesia, China and Vietnam. Here they would be able to continue to produce at low costs and take advantages of available cheap labour. Problems started for them in 1991, when activist Jeff Ballinger published a report detailing their insufficient payment of workers and the poor conditions in factories. This report gained a lot of publicity and Nike responded by creating a factory code of conduct. But this did not lead to massive improvement.
Public Outcry
Ten years later, reputable newspapers like the Guardian were still reporting on how Nike had failed to make significant changes. They designed a code of conduct to ensure factory safety and better wages. But just one year later, Ballinger published another article in Harper magazine. It detailed how a Nike subcontractor paid workers in Indonesia less than 14 cents an hour in unsafe conditions.
All this attention had an impact on Nike's reputation and sales. At the Barcelona Olympics, people protested against Nike's poor working conditions. The issue received a lot of mainstream media attention on the issue and this continued for the next few years. Other scandals like revelations that Kathy Lee Gifford's clothing was made by underpaid children strengthened public outrage.
Nike's Initial Response
In 1996 they created a department to improve the lives and working conditions of factory workers. This was a response to public pressure to improve, and the demand for ethically sourced clothing. But as the next few years were to show, this was not the end of Nike's sweatshop scandal.
From 1997, people became increasingly outraged at how Nike were ignoring complaints and continuing to increase their franchise. The media, including within sport, were no longer willing to believe Nike's spokespeople. Nike could not ignore public demands for them to improve their working conditions. As the reported abuses increased in frequency and severity, Nike recruited a diplomat and ex-activist, Andrew Young. He had the job of examining their labour practices abroad and reporting back. His report was more favourable to Nike than many had expected, and so they published it quickly. But criticisms of Young's work included failure to include low wages, solely using Nike interpreters, and Nike officials accompanying him everywhere. The media accused Nike of a cover-up. College students around the UK and the US staged mass protests throughout 1997.
How Nike Improved:
In May 1998, CEO Phil Knight said "The Nike product has become synonymous with slave wages, forced overtime, and arbitrary abuse". S ome believe this moment marks the shift in Nike's attitude to use of slave labour. He announced Nike would increase the minimum age of its workers and continuously audit its factories. They would also adopt US clear air quality standards. From 2002-2004, they conducted 600 factory audits and revisited problem factories. Nike also allowed human rights groups and organisations to come into their factories and inspect them. This showed their new commitment to transparency and corporate ethics. See Also How ethical is Nike Inc? | Ethical Consumer How Sustainable is Nike? | Read our Guide | The Sports Edit 3 Reasons Why I Love Nike (And You Should Too)
At Glass Clothing, transparency is foundational to our brand. We disclose information about each of our tailors right here on this website , so that you can know who is making your clothes .
In 2005, Nike produced a full list of its factories. In the same year it published a report acknowledging it still had to improve its Southeast Asian factories. This was a contrast from just eight years previously when activists accused them of abuse of workers there. From 2005 till the present day, it has been producing corporate social responsibility reports, as part of its commitment to continued transparency.
Their current company ethos is:
"when Nike creates meaningful change within our own company and within the communities that we influence, we make a positive difference in the world."
Today, Nike had made huge improvements in the way they treat their workers. Theyhave continued to be financially successful as a brand. This shows that it is possible to be both an ethical company and a profitable one.
Read about how Beyoncé's 'Ivy Park' range fares in comparison
Green Silky Flares
Purple Silky Flares
Aztec Straight Leg Cotton Trousers
Swirly Cotton Trousers
Black and White Straight Leg Trousers
Red Straight Leg Trousers
Flower Straight Leg Cotton Trousers
What Color is Your Bat Mitzvah
The annual report on the most valuable and strongest luxury & premium brands | Brand Value Ranking League Table | Brandirectory
Bat & Bar Mitzvah Flower Arrangements
The History of the Flapper, Part 2: Makeup Makes a Bold Entrance
colored nail polish 1920s 1930s – witness2fashion
Damon salvatore rule 35 images?
When is vanderpump rules?
أغنى ملكة جمال في تاريخ مسابقة الكون: جينيفر هوكينز
طرق فعّالة لإضافة طوابع بريدية إضافية على الظروف باستخدام SendPro® C Lite، SendPro® C، SendPro®+
مشروع قصر كيم كارداشيان بشكل سفينة فضائية يواجه تأخيرًا بسبب متطلبات السلامة
التقويم اليولياني: فهم شامل للنظام الزمني الفريد
تحويل التاريخ الجولياني إلى التاريخ الميلادي في Excel
Author : Laurine Ryan
Last Updated : 09/09/2023
Views : 5478
Rating : 4.7 / 5 (77 voted)
Reviews : 84% of readers found this page helpful
Name : Laurine Ryan
Birthday : 1994-12-23
Address : Suite 751 871 Lissette Throughway, West Kittie, NH 41603
Phone : +2366831109631
Job : Sales Producer
Hobby : Creative writing, Motor sports, Do it yourself, Skateboarding, Coffee roasting, Calligraphy, Stand-up comedy
Introduction : My name is Laurine Ryan, I am a adorable, fair, graceful, spotless, gorgeous, homely, cooperative person who loves writing and wants to share my knowledge and understanding with you.
Without advertising income, we can't keep making this site awesome for you.
Published: 19 October 2011
The Ethical and Economic Case Against Sweatshop Labor: A Critical Assessment
Benjamin Powell 1 &
Matt Zwolinski 2  
Journal of Business Ethics volume  107 ,  pages 449–472 ( 2012 ) Cite this article
10k Accesses
75 Citations
3 Altmetric
Metrics details
During the last decade, scholarly criticism of sweatshops has grown increasingly sophisticated. This article reviews the new moral and economic foundations of these criticisms and argues that they are flawed. It seeks to advance the debate over sweatshops by noting the extent to which the case for sweatshops does, and does not, depend on the existence of competitive markets. It attempts to more carefully distinguish between different ways in which various parties might seek to modify sweatshop behavior, and to point out that there is more room for consensus regarding some of these methods than has previously been recognized. It addresses the question of when sweatshops are justified in violating local labor laws. And it assesses the relevance of recent literature on coercion and exploitation as it applies to sweatshop labor. It concludes with a list of challenges that critics of sweatshops must meet to productively advance the debate.
This is a preview of subscription content, access via your institution .
Access options
Buy single article.
Instant access to the full article PDF.
Price includes VAT (Russian Federation)
Rent this article via DeepDyve.
Maitland ( 1996 ), emphasis added.
For example, on the left, see Krugman ( 1997 ). On the right, see Williams ( 2004 ).
Miller ( 2003 ).
See Hayek ( 1968 ).
In the business ethics literature, the most significant defenses have been presented in Maitland ( 1996 ) and Zwolinski ( 2007 ). In the popular media, Krugman's ( 1997 ) defense is still frequently cited, as are several articles by Kristof and Wudunn ( 2000 ) and Kristof ( 2009 ).
See, for instance, Peter Singer's discussion of the living standards of the world's poor today compared to 20 years ago (Singer 2009 ).
(Arnold and Hartman 2005 , p. 208).
Arnold and Hartman ( 2005 , p. 209).
See Hayek ( 1945 ).
Arnold ( 2010 , p. 635).
Zwolinski ( 2007 , pp. 691–693).
"Voluntary," at least, in the sense that their choice is not coerced. We discuss the concept of coercion and its application to sweatshop labor in the section on " Coercion and Exploitation ".
See Stringham ( 2010 ).
A point recognized by Arnold himself in his discussion of moral imagination (see Arnold 2003 , p. 79).
Arnold ( 2010 , p. 637).
Powell ( 2006 ) praises them on exactly this point.
Arnold and Hartman ( 2005 ).
Arnold ( 2010 , p. 651).
Economists refer to this as contestable markets theory. There is also a large experimental economics literature that shows small numbers of buyers and sellers achieve results that approximate what a perfectly competitive market is supposed to achieve.
See Arnold and Hartman ( 2005 , 2006 ). Arnold and Bowie ( 2007 ) equivocate on this issue. They grant their critics that the effect of efficiency wages on worker productivity is indeterminate "for the sake of argument" (p. 142).
Pollin et al. ( 2004 , p. 156).
Pollin et al. ( 2004 ) also list improvements in product quality, marking, and overall expansion of product market demand. In most cases, these are likely exogenous and thus violate the ceteris paribus clause and thus do nothing to undermine the economic theory that predicts mandating higher wages reduces employment from what it otherwise would have been.
Arnold and Hartman ( 2005 , p. 217).
Arnold and Hartman ( 2006 , n. 46).
Arnold and Hartman ( 2005 , p. 218).
Powell and Skarbek ( 2006 ) show that sweatshop jobs pay wages substantially above the living standards in the countries where they exist. Thus, loss of a sweatshop job already imposes a severe penalty on a worker. An efficiency wage is not necessary to create a downside to job loss.
Arnold and Bowie ( 2003 , p. 238).
Their response is simply to reassert that it is the fact the case and then point to a single study from the El Salvadoran Ministry of Labor that found companies using North American productivity standards without accounting for either different nutritional conditions or technical capabilities of local workers. This latter does nothing to show that efficiency wages would be justified and the former is just a bald unsubstantiated assertion.
See Arnold and Hartman ( 2006 ) in which the authors offer three other mechanisms for how increases wages might not unemploy workers: passing on costs to consumers, cost cutting in other areas, and accepting a lower return. See Powell ( 2006 ) for a critical review of these mechanisms.
For instance, Bama Athreya, from the International Labor Rights Fund, admitted that wages in sweatshops were typically higher than in domestic industry but argued that it is the working conditions that need to be addressed in a public debate with Benjamin Powell at Grand Valley State December 1, 2008. Another example can be found in Arnold and Hartman ( 2006 ).
Arnold and Bowie ( 2003 , p. 253).
Arnold and Hartman ( 2006 , p. 8).
Sollars and Englander ( 2007 ).
Nicotex and Sam Bridge were surveyed because they were identified as sweatshops and protested by the National Labor Committee. Powell and Clark ( 2010 ).
Skarbek et al. ( 2011 ).
Pollin et al. ( 2011 , p. 155).
Curiously, Harrison and Scorse ( 2010 , p. 263) go to great lengths to cast anti-sweatshop activism in the most favorable light. Most of the article emphasizes how they do not find any additional unemployment effects from anti-sweatshop activism beyond the unemployment effect of the minimum wage. Yet it is anti-sweatshop activism that was in large part responsible for increasing the minimum wage.
Arnold ( 2010 , p. 639).
Arnold ( 2010 , pp. 641–642).
Similarly, just because Cadillac can profitably put leather seats in its cars does not prove that all firms could profit more by putting leather seats in their cars.
Vogel ( 2005 ).
Some critics of sweatshops advocate global rather than national regulation to avoid so-called "races to the bottom." We lump global and national regulation together because the standard economic defense of sweatshops is the same in both cases. In either case, the automation of production and shift from low-productivity to high-productivity countries leads to adverse consequences for poorer workers.
Or as explained in the previous section, changing the mix of compensation away from that desired by the employees.
Many health and safety regulations and wage mandates in the first world are very close to what the market would produce anyway so they have little impact. For instance, 97.5% of all workers earned more than the US Federal minimum wage in 2005 ( http://www.bls.gov/cps/minwage2005.htm ). Hall and Leeson compare the per capita income in the United States when it adopted various wage and safety regulations to the incomes in third-world countries today and find that sweatshop-intensive developing countries are 35–100 years from reaching the level of development the United States was at when it adopted similar policies. See Hall and Leeson ( 2007 ).
Market forces continue to be the main cause of increased safety even in countries with strong regulatory standards. For example, in the United States, the expected penalty per worker for OSHA violations amounts to only $1.34 per worker while market forces, through compensating wage differentials and workers' compensation premiums imposed costs in excess of $1,234 per worker. See Viscusi ( 2005 , p. 851). Also see their discussion on pp. 854–860 of how safety was improved through economic growth, and the creation of OSHA had no impact on increasing the trend.
Elliot and Freeman ( 2004 ).
Elliott and Freeman ( 2004 , p. 86).
http://www.sweatfree.org/shopping_suppliercriteria .
Both Powell and Zwolinski have commended Arnold and Hartman for their work in documenting some voluntary actions firms have taken (see Powell 2006 ; Zwolinski 2007 ). We, also, believe that making these actions more widely known to other companies can help speed the discovery of improvements that can take place without harming workers.
Arnold and Hartman ( 2003 , p. 427).
Varley ( 1998 ).
Arnold ( 2010 , p. 632).
Sollars and Englander ( 2007 , pp. 121–122).
Arnold and Bowie ( 2007 , p. 139).
It is, of course, possible that their goal is the welfare of the particular workers who happened to be employed by sweatshops, and not the welfare of workers in general. We shall address this possibility in " Coercion and Exploitation " section.
Arnold ( 2010 , pp. 645–646).
Arnold ( 2010 , p. 642).
Actually, what Sollars and Englande ( 2007 , p. 115, emphasis added), actually say is that "MNEs or their managers have duties not to tolerate or encourage violations of the rule of law. ". Arnold and Bowie assume that violations of the law are tantamount to violations of the rule of law. We will allow this assumption for the sake of the present exposition, but will return to criticize it later.
Arnold ( 2010 , p. 638).
See Powell ( 2010 , Chapter 2) for a survey of the demands of the various groups in the anti-sweatshop movement. Draft Manuscript. Available on request, 2011.
Powell ( 2006 ).
Wolff ( 1970 ).
Green ( 2010 ).
This idea is not mere idle philosophical speculation. As one referee pointed out, the Sullivan Principles of corporate conduct made violating Apartheid-era laws a condition of doing business in South Africa.
Forced labor is inconsistent with both the autonomy-based and welfarist justifications of sweatshop labor given in Zwolinski ( 2007 , pp. 691–665). Obviously, a worker who is physically compelled to work in a sweatshop cannot be said to autonomously choose sweatshop employment. Nor can it be inferred that sweatshop labor is his or her most preferred alternative (and hence likely his or her most welfare-enhancing alternative) if his or her employment is forced, and not chosen.
See, for instance, Arnold and Bowie ( 2003 ) "the intentional violation of the legal rights of workers in the interest of economic efficiency is fundamentally incompatible with the duty of MNEs to respect workers" (p. 228), Arnold and Hartman ( 2005 ) on the need to move the sweatshop debate "beyond the entrenched, polarized, political narrative of economic efficiency versus increased regulatory protection for workers' rights" (p. 212), Arnold and Hartman ( 2006 ) "those who are genuinely interested in the welfare of the citizens of developing nations ought to demand that MNCs and their contractors respect local labor laws, rather than excusing those MNCs that violate local laws in the name of economic efficiency" (p. 690).
Arnold and Hartman ( 2006 , p. 690).
We also believe that laws that unjustly violate the autonomy of workers and potential workers should sometimes be disobeyed. Most of what we say in the following regarding violations justified by appeals to welfare, however, will also apply to violations justified by appeals to autonomy; so for the sake of brevity, we will focus here only on welfarist arguments.
The form of problem manifests itself elsewhere in Arnold's argument, as discussed in Zwolinski ( 2007 , pp. 698–700). Jeremy Snyder, a philosopher generally sympathetic to Arnold and Bowie's critique of sweatshops, makes a similar point in Snyder ( 2008 , pp. 394–395).
See, for an overview, Anderson ( 2006 ).
See Arnold and Hartman ( 2005 ) "No one in this debate advocates forced labor" (p. 679, n. 5), Sollars and Englander ( 2007 ) "We agree…that workers should not be physically coerced" (p. 122), Zwolinski ( 2007 ). "The truth of premise 1 [in the argument for the moral impermissibility of interfering with sweatshop labor] hinges on whether people do in fact choose to work in sweatshops, and fails in cases of genuinely forced labor" (p. 696)
The only person of whom we are aware who does make this claim is Miller ( 2003 , p. 97). But he does not defend the claim at any length, and has not (as far as we are aware) repeated it since.
Arnold and Bowie ( 2003 , p. 229).
Arnold and Bowie ( 2003 , p. 229). See also Arnold and Bowie ( 2007 ).
Arnold and Bowie ( 2003 , pp. 229–231).
Arnold and Bowie ( 2003 , p. 230).
See Sollars and Englander ( 2007 , pp. 122–123) and Zwolinski ( 2007 ).
Arnold ( 2010 ).
Arnold and Bowie ( 2007 , pp. 140–142).
Arnold ( 2001 , p. 56).
Arnold ( 2001 , p. 54).
See Morse ( 2000 , pp. 1054–1063).
Sollars and Englander ( 2007 , p. 123). We are not convinced that the distinction between "conditions of employment" and "informal practices" suggested by Sollars and Englander (p. 123), and picked up explicitly by Arnold and Bowie ( 2007 , p. 141) is a helpful one. For, in the standard case, one of the conditions of employment will simply be that one comply with the informal practices of the workplace and the occasional job-related special requests of one's supervisor.
Sollars and Englander ( 2007 , p. 123) and Arnold and Bowie ( 2003 , p. 229).
These examples were originally presented in Arnold and Bowie ( 2003 ) but are reproduced in their entirety in Arnold and Bowie ( 2007 , pp. 140–141).
We leave this as an open question, because it is not clear from Arnold and Bowie's presentation which of the three possible types of "compulsion" are supposed to be at work in them. Threatening to fire an employee might qualify as "rational compulsion," but it is doubtful that it could be interpreted as either psychological or physical compulsion.
See, for instance, Arnold and Bowie ( 2003 ), Mayer ( 2007 ), Meyers ( 2004 ), Snyder ( 2010 ), and Young ( 2006 ).
Some of the most influential accounts include Goodin ( 1987 ), Wood ( 1995 ), Wertheimer ( 1996 ), Sample ( 2003 ), Snyder ( 2008 ), Mayer ( 2007 ), and Valdman ( 2008 , 2009 ). Wertheimer ( 2008 ) provides an overview of most of the main philosophical accounts. Snyder ( 2010 ) provides another overview with specific focus on the application of such accounts to the issue of sweatshop labor.
This particular version of the claim is taken from Meyers ( 2004 , p. 331).
Eisenberg ( 2009 , vols. 15–16).
We defend workers' freedom to organize collectively voluntarily which is distinct from laws that allow labor unions to organize workers where a subset of all workers has the legal right to collectively bargain for all workers even when some workers would rather bargain individually.
See Pogge ( 2005 , p. 7).
Pogge ( 2005 , p. 6).
See Zimmerman ( 1981 ).
Wertheimer, Exploitation , p. 234.
See Snyder ( 2008 , 2010 ). Snyder also appeals, in the first of these articles, to Iris Marion Young's account of political responsibility. It is not clear, however, exactly what work Young's account is supposed to do in an account of exploitation. After all, Young is explicit in saying that her account of responsibility is distinct from what she calls the "liability" account, and that it will generally be inappropriate to blame individuals or groups who bear only a "political" responsibility for injustice. This is because, on Young's account, political responsibility is borne by persons who are not "guilty or at fault for having caused a harm without valid excuses" (Young 2006 , p. 119). So Young's account cannot explain why sweatshops or MNEs deserve more blame than other parties for the fate of sweatshop workers. Nor, really, does it do much to explain why they should be seen as bearing a greater responsibility to rectify those injustices, even in her own special sense of political responsibility. She argues that this responsibility arises from social connection. But the special status of social connections is never defended in an entirely clear way. Young states that the kind of social connection that generates political responsibility is "participation in the diverse institutional processes that produce structural injustice." And this might make sense if we thought that agents who participated in such structures were wrongly benefitting from them at the expense of victims of injustice. But this cannot be what Young is saying. For, if what grounds responsibility is not participation in unjust structures as such but wrongful participation in unjust structures, then Young's account would seem to collapse into a standard liability model of responsibility. One might think instead that participation matters because it provides ones with opportunities to fight the injustice. But there is no reason to think that all who participate in unjust structures will have such opportunities, nor that all non-participants will lack them. It is hard to see, then, how "social connection" could be specified in any way that would non-arbitrarily assign any kind of special responsibility to sweatshops or MNEs for remedying structural injustice. Those who own or operate sweatshops or MNEs might have the power or opportunity to work to remedy certain kinds of structural injustice, but if this power and opportunity is neither universally nor uniquely present among them, it will not generate any universal or unique obligation on their part. For a helpful discussion of these issues, see Silvermint ( 2011 ). See also Zwolinski ( 2012 ).
Snyder ( 2008 , p. 396).
Snyder ( 2008 , p. 390).
So long as they discharge their imperfect duty of beneficence in some other way. The point here is really a specific application of what has been called, in the literature on exploitation, the "non-worseness claim," which holds that it cannot be morally worse for A to interact with B than it is for A not to interact with B when the interaction is mutually beneficial, consensual, and free from negative externalities. See, for a discussion, Zwolinski ( 2007 , pp. 708–710; 2008 , pp. 357–360; 2009 ), Snyder ( 2009 ), and Wertheimer ( 2011 , chapter 6). It is beyond this article to set out a full defense of the non-worseness claim (though see Zwolinski, "Exploitation and Neglect" for an attempt to do this). Instead, the discussion that follows attempts to press the intuitive force of the non-worseness claim in this specific context, without fully defending it as a general principle.
Alternatively, Snyder could hold that Company A is guilty of exploitation, whereas Company B is not, but that Company B is guilty of some other and perhaps more serious form of moral offense. This would save Snyder's account from having to embrace the counterintuitive claim that Company A is acting in a worse way than Company B, but only at the price of reducing the moral significance of exploitation.
Actually, Snyder does not quite hold that it is "sufficient." Several other conditions must be met for the employer to have this duty, but as they do not affect the present argument these need not concern us here.
Zwolinski ( 2007 , 2008 , 2009 ).
Snyder ( 2009 ).
Snyder ( 2009 , p. 305).
We thank an anonymous referee for raising these questions.
In one extremely interesting experiment, Christopher Freiman and Shaun Nichols presented subjects with either an abstract or a concrete description of a situation involving a distribution of resources. The abstract version asks subjects to "suppose that some people make more money than other solely because they have genetic advantages," while the concrete version asks them to "suppose Amy and Beth both want to be professional jazz singers. They both practice singing equally hard. Although jazz singing is the greatest natural talent of both Amy and Beth, Beth's vocal range and articulation is naturally better than Amy's because of differences in their genetics. Solely as a result of this genetic advantage, Beth's singing is much more impressive. As a result, Beth attracts bigger audiences and hence gets more money than Amy." Subjects were then asked whether the fact that the genetically advantaged individuals make more money is fair. Surprisingly, subjects who were given the concrete version of the case were significantly more likely to say that it is fair for the genetically advantaged individuals to make more money than those who were given the abstract version of the case. See Freiman and Nichols ( 2011 ).
Anderson, S. (2006). Coercion. In E. N. Zalta (Ed.), Stanford encyclopedia of philosophy . Stanford, CA. http://plato.stanford.edu/entries/coercion/ . October 1 2010.
Arnold, D. (2003). Philosophical foundations: Moral reasoning, human rights, and global labor practices. In L. Hartman, D. Arnold, & R. E. Wokutch (Eds.), Rising above sweatshops: Innovative approaches to global labor challenges (pp. 77–99). Westport, CT: Praeger.
Google Scholar  
Arnold, D. (2010). Working conditions: Safety and sweatshops. In G. Brenkert & T. Beauchamp (Eds.), The Oxford handbook of business ethics (pp. 628–653). New York: Oxford University Press.
Arnold, D. G., & Bowie, N. E. (2003). Sweatshops and respect for persons. Business Ethics Quarterly, 13 (2), 221–242.
Arnold, D. G., & Bowie, N. E. (2007). Respect for workers in global supply chains: Advancing the debate over sweatshops. Business Ethics Quarterly, 17 (1), 135–145.
Arnold, D., & Hartman, L. (2003). Moral imagination and the future of sweatshops. Business and Society Review, 108 (4), 425–461.
Article   Google Scholar  
Arnold, D., & Hartman, L. (2005). Beyond sweatshops: Positive deviancy and global labour practices. Business Ethics: A European Review, 14.3 , 206–222.
Arnold, D., & Hartman, L. (2006). Worker rights and low wage industrialization: How to avoid sweatshops. Human Rights Quarterly, 283 , 676–700.
Denis, A. (2001). Coercion and moral responsibility. American Philosophical Quarterly, 38 (1), 53–67.
Eisenberg, M. (2009). The principle of unconscionability. In Law and economics workshop . Berkeley, UC: Law and Economics Workshop, Berkeley Program in Law and Economics. http://escholarship.org/uc/item/77h162nt .
Elliot, K., & Freeman, R. (2004). White hats or Don Quixotes? Human rights vigilantes in the global economy. In R. Freeman, J. Hersch, & L. Mishel (Eds.), Emerging labor market institutions for the twenty first century . Chicago: University of Chicago.
Freiman, C., & Nichols, S. (2011). Is desert in the details? Philosophy and Phenomenological Research, 82 (1), 121–133.
Goodin, R. E. (1987). Exploiting a situation and exploiting a person. In A. Reeve (Ed.), Modern theories of exploitation (pp. 166–200). London: Sage.
Green, L. (2010). Legal obligation and authority. In E. N. Zalta (Ed.), Stanford encyclopedia of philosophy . Stanford, CA. http://plato.stanford.edu/entries/legal-obligation/ . October 1, 2010.
Hall, J., & Leeson, P. (2007). Good for the goose, bad for the gander: International labor standards and comparative development. Journal of Labor Research, 28 (4), 658–676.
Harrison, A., & Scorse, J. (2010). Multinationals and anti-sweatshop activism. American Economic Review, 100 (1), 247–273.
Hayek, F. A. (1945). The use of knowledge in society. American Economic Review, 35 (4), 519–530.
Hayek, F. A. (1968). Competition as a discovery procedure. In F. A. Hayek (Ed.), New studies in philosophy, politics, economics, and the history of ideas . Chicago: University of Chicago Press.
Kristof, N. D. (2009). Where sweatshops are a dream. The New York Times , January 14 2009.
Kristof, N. D., & Wudunn, S. Two cheers for sweatshops. The New York Times , September 24, 2000.
Krugman, P. (1997). In praise of cheap labor. Slate , March 21, 1997.
Maitland, I. (1996). The great non-debate over international sweatshops. In T. L. Beauchamp & N. E. Bowie (Eds.), Ethical theory and business. British Academy of Management annual conference proceedings (6th ed., pp. 593–605). Englewood Cliffs: Pretence Hall.
Mayer, R. (2007a). Sweatshops, exploitation, and moral responsibility. Journal of Social Philosophy, 38 (4), 605–619.
Mayer, R. (2007b). What's wrong with exploitation? Journal of Applied Philosophy, 24 (2), 137–150.
Meyers, C. (2004). Wrongful beneficence: Exploitation and third world sweatshops. Journal of Social Philosophy, 35 (3), 319–333.
Miller, J. (2003). Why economists are wrong about sweatshops and the antisweatshop movement. Challenge, 46 , 93–122.
Morse, S. J. (2000). Uncontrollable urges and irrational people. Virginia Law Review, 88 , 1025–1078.
Pogge, T. W. (2005). World poverty and human rights. Ethics and International Affairs, 19 (1), 1–7.
Pollin, R., Burns, J., & Heintz, J. (2004). Global apparel production and sweatshop labour: Can raising retail prices finance living wages? Cambridge Journal of Economics, 28 , 153–171.
Powell, B. (2006). In reply to sweatshop sophistries. Human Rights Quarterly, 28 (4), 1031–1042.
Powell, B. (2010). No sweat: How sweatshops improve lives and economic growth . Boston, MA: Suffolk University. 2010 volume of Department of Economics.
Powell, B., & Clark, J. R. (2010). Guatemala sweatshops: Employee evidence on working conditions . Boston, MA: Suffolk University. 2010 volume of Department of Economics.
Powell, B., & Skarbek, D. (2006). Sweatshops and third world living standards: Are the jobs worth the sweat? Journal of Labor Research, 27 (2), 263–274.
Sample, R. (2003). Exploitation: What it is and why it's wrong . New York: Rowman and Littlefield.
Silvermint, D. (2011). Oppression and victim agency . Tucson: University of Arizona. 2011 of Philosophy.
Singer, P. (2009). The life you can save: Acting now to end world poverty . New York: Random House.
Skarbek, D., Skarbek, E., Skarbek, B., & Skarbek, E. (2011, forthcoming). Sweatshops, opportunity costs, and non-monetary compensation: Evidence from El Salvador. American Journal of Economics and Sociology .
Snyder, J. C. (2008). Needs exploitation. Ethical Theory and Moral Practice, 11 (4), 389–405.
Snyder, J. C. (2009). Efficiency, equality, and price gouging: A response to Zwolinski. Business Ethics Quarterly, 19 (2), 303–306.
Snyder, J. C. (2010). Exploitation and sweatshop labor: Perspectives and issues. Business Ethics Quarterly, 20 (2), 187–213.
Sollars, G. G., & Englander, F. (2007). Sweatshops: Kant and consequences. Business Ethics Quarterly, 17 (1), 115–133.
Stringham, E. P. (2010). Economic value and costs are subjective. In P. Boettke (Ed.), Handbook on contemporary Austrian economics (pp. 43–66). Cheltenham, UK: Edward Elgar.
Valdman, M. (2008). Exploitation and injustice. Social Theory and Practice: An International and Interdisciplinary Journal of Social Philosophy, 34 (4), 551–572.
Valdman, M. (2009). A theory of wrongful exploitation. Philosophers' Imprint, 9 (6), 1–13.
Varley, P. (1998). The sweatshop quandary: Corporate responsibility on the global frontier . Washington, DC: Investor Responsibility Research Center.
Viscusi, K., Harrington, J., & Vernon, J. (2005). Economics of regulation and antitrust (4th ed.). Cambridge, MA: MIT Press.
Vogel, D. (2005). The market for virtue: The potential and limits of corporate social responsibility . Washington, DC: The Brookings Institution.
Wertheimer, A. (1996). Exploitation . Princeton: Princeton University Press. Print.
Wertheimer, A. (2008). Exploitation. In E. N. Zalta (Ed.), The Stanford encyclopedia of philosophy . http://plato.stanford.edu/archives/fall2008/entries/exploitation/ . January 12, 2010.
Wertheimer, A. (2011). Widening the lens: Philosophical essays on research with human subjects . New York: Oxford University Press.
Williams, W. (2004). Sweatshop exploitation. Fairfax, VA. http://econfaculty.gmu.edu/wew/articles/04/sweatshop.html . 10/1 2010.
Wolff, R. P. (1970). In defense of anarchism (3rd ed.). Berkeley: University of California Press.
Wood, A. W. (1995). Exploitation. Social Philosophy and Policy, 12 (2), 136–158.
Young, I. M. (2006). Responsibility and global justice: A social connection model. Social Philosophy and Policy, 23 (1), 102–130.
Zimmerman, D. (1981). Coercive wage offers. Philosophy & Public Affairs, 10 (2), 121–145.
Zwolinski, M. (2007). Sweatshops, choice, and exploitation. Business Ethics Quarterly, 17 (4), 689–727.
Zwolinski, M. (2008). The ethics of price gouging. Business Ethics Quarterly, 18 (3), 347–378.
Zwolinski, M. (2009). Price gouging, non-worseness, and distributive justice. Business Ethics Quarterly, 19 (2), 295–306.
Zwolinski, M. (2012). Structural exploitation. Social Philosophy and Policy , 29(1).
Zwolinski, M. Exploitation and neglect . San Diego: University of San Diego.
Download references
Author information
Authors and affiliations.
Suffolk University, Boston, MA, USA
Benjamin Powell
University of San Diego, San Diego, CA, USA
Matt Zwolinski
You can also search for this author in PubMed   Google Scholar
Corresponding author
Correspondence to Matt Zwolinski .
Rights and permissions
Reprints and Permissions
About this article
Cite this article.
Powell, B., Zwolinski, M. The Ethical and Economic Case Against Sweatshop Labor: A Critical Assessment. J Bus Ethics 107 , 449–472 (2012). https://doi.org/10.1007/s10551-011-1058-8
Download citation
Received : 12 September 2011
Accepted : 17 September 2011
Published : 19 October 2011
Issue Date : June 2012
DOI : https://doi.org/10.1007/s10551-011-1058-8
Share this article
Anyone you share the following link with will be able to read this content:
Sorry, a shareable link is not currently available for this article.
Provided by the Springer Nature SharedIt content-sharing initiative
Advertisement
Find a journal
Publish with us
Free Case Studies
Business Essays
Write My Case Study
Buy Case Study
Case Study Help
Case Study For Sale
Case Study Service
Hire Writer
Nike: the Sweatshop Debate Case Study
The host country governments have played a role this global business operation. The global managers have faced strategic and operational challenges. Sweatshops are described as "work environments that violate laws and where workers are subject to extreme exploitation, Including the absence of a living wage or long work hours; poor working conditions, such as health and safety hazards; arbitrary discipline, such as verbal or physical abuse: and/or fear and intimidation when they speak out, organize, or attempt to form a union" (Radian & Calking, 2006).
According to a 1997 report y the San Francisco based Global Exchange several factories in Southern China, owned by Korean subcontractors for Nikkei, had "workers as young as 13 earning as little as 10 cents an hour who toiled up to 17 hours daily in enforced silence" (Hill, 2009). This was in violation of the Chinese labor and minimum wage requirement laws. In many of the subcontracted sweatshop factories the workers are exposed to hazardous chemicals that exceed local legal standards and they are not provided with protective gear.
We Will Write a Custom Case Study Specifically For You For Only $13.90/page!
These legal violations have been exposed in various factories In there countries also. Nikkei responded by requiring the subcontractors to abide by the minimum Limits for working conditions and pay, has arranged for Independent auditors to inspect the factories, and has terminated contracts with factories that do not comply with its standards (Hill, 2009).
Sweatshops continue to exist because of economic and social circumstances and have become integrated in various cultures, especially in emerging and developing countries. "Deference to cultural diversity is also to blame for the continuing presence of sweatshops.
Although Western thinking tends to censure sweatshop labor practices, Westerners are sometimes hesitant to interfere in other cultures. The imposition of Western values on non-western cultures is widely regarded as inappropriate and undesirable "(Radian & Calking, 2006). These factory workers are often displaced agricultural workers, sometimes illiterate, and possibly have no marketable skills. They may have no choice but to accept the conditions of sweatshop work or face starvation.
Governments In developing countries frequently permit and support sweatshops because the whitewash create tax revenues and other income. Sweat shops often receive the tactic approval AT isosceles attempting to Improve tenet economic standing Decease sweatshops are viewed as a way to enliven a nation's domestic markets and export activity' (Radian & Calking, 2006). In 2005 Christine Basics conducted a study and found that Nikkei had closed all U. S. Factories and moved production to overseas subcontracted facilities.
These facilities are located in countries that are trying to improve their global economies and do not have the same workplace standards mound in the U. S. Sweatshops are often established to lower the cost of labor in production and to bring about higher profits for managers and shareholders" (Radian & Calking, 2006). Global managers for Nikkei have had to make some strategic and operational changes in the manufacturing area without having a negative affect for the stakeholders. One example off positive change is the Ye Yen industrial complex in southern China that manufactures approximately one-third of the world's shoes. Nikkei successfully pressed its suppliers to improve the working conditions in the factory.
Related posts:
Case Study: The Nike Sweatshop Debate
Nike: The Sweatshop Debate
Nike Writes the Future Case Study
Case study debate
Case Study on Nike
Nike Online Free
Nike, Inc. Strategic Case Study
Quick Links
Privacy Policy
Terms and Conditions
Testimonials
Our Services
Case Study Writing Service
Case Studies For Sale
Our Company
Welcome to the world of case studies that can bring you high grades! Here, at ACaseStudy.com, we deliver professionally written papers, and the best grades for you from your professors are guaranteed!
[email protected] 804-506-0782 350 5th Ave, New York, NY 10118, USA
Acasestudy.com © 2007-2019 All rights reserved.
Hi! I'm Anna
Would you like to get a custom case study? How about receiving a customized one?
Haven't Found The Case Study You Want?
For Only $13.90/page
Silver Bee Group
[email protected]

NEW SOLUTION
Top Visitors
Popular Topics
Newest Members
Newest Papers
Top Donators
Nike Sweatshops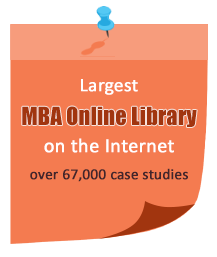 Recent Topics
New entries.
Quality Parts Company
Lincoln Electric
Vêtements Ltée
Google Case Analysis
Most Recent Request
oilwell cable comp
research methods
human resource sho
toyota adopts a st
Ease your MBA workload and get more time for yourself

Order Status
Testimonials
What Makes Us Different
NIKE IS FACING A NEW WAVE OF ANTI-SWEATSHOP PROTESTS Harvard Case Solution & Analysis
Home >> Business Case Studies >> NIKE IS FACING A NEW WAVE OF ANTI-SWEATSHOP PROTESTS
NIKE IS FACING A NEW WAVE OF ANTI-SWEATSHOP PROTESTS: Case Study
Introduction.
Nike is an American multinational company originated by Bill Bowerman in 1964Nike has one of the main brand images all over the planet. In 1990, it has been blamed for utilizing sweatshops and labor maltreatment to deliver footwear and clothing in East Asia. After the 1990s, the pressure grew towards Nike which had made the company change its policies and implement "The fair Labor Association (FLA)" at the beginning of 1999. But after a year, Nike "sweatshops" problem has again given a comeback. Different activities and students have started the protest against Nike organized by "United Students against Sweatshops (USAS)"
Nike anti-sweatshop campaign
The Nike Anti-Sweatshop crusade is one part of a bigger worldwide development pointed toward bringing issues to light about work conditions in assembling zones of agricultural countries where major worldwide companies progressively contract for the production of their items
Problem statement
The issue explanation that emerges is that the subcontracted laborers of Nike are working beneath U.S. working condition principles. It has denied the "Worker Rights Consortium (WRC)" admittance to review its agreement processing plants which become a difficult issue for Nike.
Internal factors- Swot Analysis
The swot analysis is a helpful vital apparatus used to dissect the organization's inner design like qualities and shortcomings, to reproduce that shortcoming into potential open doors, by limiting the dangers and support future development. The components of swot analysis are given below: (See appendix 1)
Nike has immense brand loyalty and market share that has made the company worthy in the market. Moreover, the quality of the product is what speaks the Nike mission and strategic vision. Its strong market bond and financial condition have made it quite restrictive and innovative to its customer globally.
When it comes to weaknesses, one of the major weaknesses that came forward was its anti-sweat-shop protest. Nike's lack of ethical dilemmas and weak cultural roots has made the company less competitive in the market. Its Anti-Sweatshop crusade is one part of a bigger worldwide development pointed toward bringing issues to light about work conditions in assembling zones of agricultural countries where major worldwide companies progressively contract for the production of their items. Moreover, another major weakness associated with Nike is its product outsourcing.
Opportunities
Nike can turn their weaknesses into opportunities by imposing proper ethical dilemmas and resolving the protest issues. The company can open up its stores in different small cities to generate economies. Moreover, the company buy-out subcontractors and generate innovative products.
The potential strike of representatives and boycotts has been one of the major threats to Nike. The fake imitations of Nike have led them to the extreme downfall and immense competition. It is important for the company to strictly impose ethical and legal guidelines to generate future revenues.
External factors-PESTLE Analysis
Appendix 2 shows the Nike PESTLE analysis, which helps the company to examine its external factors and revive them.
How Nike Solved Its Sweatshop Problem?
Nike sweatshop problems started at the beginning of 1990 which let the people protest against them
At the beginning of 1999, Nike reversed the table and started creating the "fair labor association (FLA)"
FLA is a non-profit organization that joins organizations, and basic liberties and work delegates to layout autonomous observing and a governing set of rules.
The company continues to perform its duty and morals as a part of "Corporate social responsibility"
After the long strategic implementation, Nike is again facing the wave of sweatshop protests
It can be further looked up by lowering the endorsement offers, altering the business model , and implementing the ethical guidelines strictly.
The Nike Anti-Sweatshop crusade is one part of a bigger worldwide development pointed toward bringing issues to light about work conditions in assembling zones of agricultural countries. After a lot of debate and protests against the labor issues, Nike started to begin the set of representatives and FLA. It can be further looked up by lowering the endorsement offers, altering the business model, and implementing the ethical guidelines strictly......
This is just a sample partial case solution. Please place the order on the website to order your own originally done case solution.
Related Case Solutions & Analyses:
Hire us for Originally Written Case Solution/ Analysis
Like us and get updates:.
Harvard Case Solutions
Search Case Solutions
Accounting Case Solutions
Auditing Case Studies
Business Case Studies
Economics Case Solutions
Finance Case Studies Analysis
Harvard Case Study Analysis Solutions
Human Resource Cases
Ivey Case Solutions
Management Case Studies
Marketing HBS Case Solutions
Operations Management Case Studies
Supply Chain Management Cases
Taxation Case Studies
More From Business Case Studies
Nintendo: Game On!
Mary Simmons (A)
Richina Capital Partners Ltd.
Hospital Sector in 1992
AT&T Resource Link: Revisioning the Managerial Workforce
Juchheim: The Failthful Pursuit of Flavour, Culture and Family Values
Ciba Specialty Chemicals
Contact us:

Check Order Status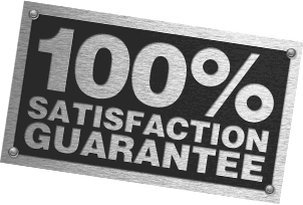 How Does it Work?
Why TheCaseSolutions.com?

Provide details on what you need help with along with a budget and time limit. Questions are posted anonymously and can be made 100% private.
Studypool matches you to the best tutor to help you with your question. Our tutors are highly qualified and vetted.
Your matched tutor provides personalized help according to your question details. Payment is made only after you have completed your 1-on-1 session and are satisfied with your session.
College America Colorado Springs Nike and Sweatshop Labor Case Discussion
User Generated
Business Finance
CollegeAmerica Colorado Springs
Description
Download and read the attached case study from the eighth edition of your textbook, International Financial Management , Chapter 1 Mini Case: "Nike and Sweatshop Labor."
Then answer the following questions (found also at the end of the case study):
Do you think the criticism of Nike is fair, considering that the host countries are in dire need of creating jobs?
What do you think Nike's executives might have done differently to prevent the sensitive charges of sweatshop labor in overseas factories?
Do firms need to consider the so-called corporate social responsibilities in making investment decisions?
What actions has Nike taken in the last couple of years regarding ethical behaviors?
If you were on the Board of Directors of Nike, what policies would you recommend regarding ethical behaviors?
Your paper should be 4-5 pages in length and well written. Support your answers using at least four professional sources (for the entire assignment) in addition to the textbook. Note that written assignments must have a title page, section headers, introduction, conclusion, and reference page. Your paper should conform to CSU-Global Guide to Writing and APA (Links to an external site.) .
****Please just look up the Nike Sweatshop case****
Explanation & Answer
Please let me know if you need anything to be changed or added...I will be happy to carry any changes if necessary..Bye 👋 for nowR Report: Nike Sweat Shop Case.edited Nike Sweat Shop Case.edited by HAL General metrics 8,956 1,375 91 5 min 30 sec 10 min 34 sec characters words sentences reading time speaking time Writing Issues No issues found Plagiarism This text seems 100% original. Grammarly found no matching text on the Internet or in ProQuest's databases. Report was generated on Monday, Sep 16, 2019, 04:17 PM Page 1 of 9 Report: Nike Sweat Shop Case.edited Unique Words 34% Measures vocabulary diversity by calculating the percentage of words used only once in your document unique words Rare Words 36% Measures depth of vocabulary by identifying words that are not among the 5,000 most common English words. rare words Word Length 5.1 Measures average word length characters per word Sentence Length 15.1 Measures average sentence length words per sentence Report was generated on Monday, Sep 16, 2019, 04:17 PM Page 2 of 9 Report: Nike Sweat Shop Case.edited Nike Sweat Shop Case.edited ASSESSMENT CASE STUDY-NIKE SWEATSHOP 6 Running head: ASSESSMENT CASE STUDY-NIKE SWEATSHOP 1 Assessment Case Study-Nike Sweat Shop Name Date Assessment Case Study-Nike Sweat Shop Criticism issues and consideration that the host countries are in dire need of creating jobs The image that the community may have towards a given organization has a positive contribution towards its success. The ability of an organization to address the negative critics that it may face is one of the elements that may Report was generated on Monday, Sep 16, 2019, 04:17 PM Page 3 of 9 Report: Nike Sweat Shop Case.edited promote its success as well as the accomplishment of goals within the speculated time. The criticisms directed towards Nike are unfair. In this case, the company has created employment opportunities to the countries offering the critics hence creating excellent support to their economic growth. Generally, not every company goes to invest with such motives. So, Nike investing in foreign countries means it is ready to take the risk associated with the investment and thus should be appreciated. Generally, through such ventures, Nike becomes a taxpayer in the foreign nation. Therefore, it signi cantly contributes to the GDP of those nations and makes it possible for them to increase their development plans. Thus, the countries that raise the critics should do in different approach instated criticizing, but it can urge the company to do better. Again, the Nike approach to the nations is a boost to the general distribution of incomes. In this case, one cannot assume that its employees would be employed elsewhere as there still signi cant rates of unemployment in different nations where the company receives critic from on labour compensations. Lack of employment leads to a crisis that Nike investment contributes to eliminating it (Whittle, 2017). So far, Nike is a successful company across the globe and makes signi cant amounts of pro ts. Despite the criticism being wrong, Nike low payment cannot be encouraged either. In this case, the action could be considered unethical. Employees require having a pleasant working environment, conditions as well as good pay that will sustain them and allow them to improve and grow. The past saw protests in Vietnam, China, and Korea. In this case, Nike would be considered as operating in immoral manners that denies the workers enough compensation that will go hand in hand with what they do for it. Generally, low payments can affect the pro tability of the company through lowered morale of Report was generated on Monday, Sep 16, 2019, 04:17 PM Page 4 of 9 Report: Nike Sweat Shop Case.edited the workers. The issues of the protests rst arose in 1991 in Indonesia, where problems of low wages and poor working conditions were highlighted. Thus, Nike criticism of Nike should be generally based on a moral ethic issue that leads to small consideration of the workers. Actions Nike executives might have done differently to preven...
24/7 Homework Help
Stuck on a homework question? Our verified tutors can answer all questions, from basic math to advanced rocket science !
Similar Content
Related tags.
math business and finance business and finance Total Rewards Package information-gathering tools communication case study website design Assessment Criteria zoning plan project management standard deviation
The House of the Seven Gables
by Nathaniel Hawthorne
Silas Marner
by George Eliot
The Restless Wave
by John McCain
You Are a Badass
by Jen Sincero
Cry the Beloved Country
by Alan Paton
Narrative of the Life of Frederick Douglass
by Frederick Douglass
by James Welch
The Grapes of Wrath
by John Steinbeck
working on a homework question?
Studypool is powered by Microtutoring TM
Copyright © 2023. Studypool Inc.
Studypool is not sponsored or endorsed by any college or university.
Ongoing Conversations
Access over 20 million homework documents through the notebank
Get on-demand Q&A homework help from verified tutors
Read 1000s of rich book guides covering popular titles
Sign up with Google
Sign up with Facebook
Already have an account? Login
Login with Google
Login with Facebook
Don't have an account? Sign Up