Undergraduate
High School
Architecture
American History
Asian History
Antique Literature
American Literature
Asian Literature
Classic English Literature
World Literature
Creative Writing
Linguistics
Criminal Justice
Legal Issues
Anthropology
Archaeology
Political Science
World Affairs
African-American Studies
East European Studies
Latin-American Studies
Native-American Studies
West European Studies
Family and Consumer Science
Social Issues
Women and Gender Studies
Social Work
Natural Sciences
Pharmacology
Earth science
Agriculture
Agricultural Studies
Computer Science
IT Management
Mathematics
Investments
Engineering and Technology
Engineering
Aeronautics
Medicine and Health
Alternative Medicine
Communications and Media
Advertising
Communication Strategies
Public Relations
Educational Theories
Teacher's Career
Chicago/Turabian
Company Analysis
Education Theories
Shakespeare
Canadian Studies
Food Safety
Relation of Global Warming and Extreme Weather Condition
Movie Review
Admission Essay
Annotated Bibliography
Application Essay
Article Critique
Article Review
Article Writing
Book Review
Business Plan
Business Proposal
Capstone Project
Cover Letter
Creative Essay
Dissertation
Dissertation - Abstract
Dissertation - Conclusion
Dissertation - Discussion
Dissertation - Hypothesis
Dissertation - Introduction
Dissertation - Literature
Dissertation - Methodology
Dissertation - Results
GCSE Coursework
Grant Proposal
Marketing Plan
Multiple Choice Quiz
Personal Statement
Power Point Presentation
Power Point Presentation With Speaker Notes
Questionnaire
Reaction Paper
Research Paper
Research Proposal
SWOT analysis
Thesis Paper
Online Quiz
Literature Review
Movie Analysis
Statistics problem
Math Problem
All papers examples
How It Works
Money Back Policy
Terms of Use
Privacy Policy
We Are Hiring
The eBay Case Analysis, Case Study Example
Pages: 13
Words: 3499
This Case Study was written by one of our professional writers.

You are free to use it as an inspiration or a source for your own work.
Need a custom Case Study written for you?
Company Overview:
Internet trading has now turned into a very big business and there are many online marketing websites and strategies that you can find over the web. One of the most popular online shopping sites is eBay because it provides great trading platforms, effective online payment options and services and functional communication tools. Online shoppers are provided with high quality goods and superb services. Through the years, the company was able to establish a strong position in the marketplace and reliable brand value. However, due to the company's involvement in different litigations as well as its transition from being an auction site to a fixed pricing store, eBay is currently facing great risks from internet fraud. This could mean the destruction and corrosion of the company's competitive edge. The given paper critically analyses the internal and external factors impacting the company growth profitability and discusses the current market status of eBay considering various marketing aspects and evaluation techniques.
EBay vision/mission and Objectives:
Ebay intends to accomplish own mission of a creating a whole new world of innovative online market place by advancing and widening the operations across multiple formats, geographies and categories (BizWire, 2011).
My Vision statement for Ebay
EBay's aims to become the world's leading online auction destination, seamlessly connecting buyers and sellers as well as building long-term trust between them and be a positive force of change in communities across the globe.
Ebay's mission is to render an international trading platform where anyone can trade anything practically. (BizWire, 2011)
Ebay aims to expand in all possible primary areas like communication, formats, services and multiple geographical marketplaces with internet as the main means of interaction with customers.
Proposed Vision and Mission statements
Ebay intends to provide all the needs of its consumers by supplying the quality products via highly effective online services and thus become one of the top most e-commerce industries maximizing the consumer trust on online community.
Ebay intends to overlook the entire online marketplaces via advancements and expansions to provide a considerable sense of online community to its sellers as well as buyers. Also, bring a secure online experience in order to achieve consumer trust and raise profitability.
External Opportunities and Threats
Opportunities
Expanding e-retail market and subsequently the need for safe payment systems is rendering a wide range of opportunity to eBay in an international platform. During the recent years, the Chinese government has greatly financed the level of high-speed internet access in the country. According to trade estimates, in 2009, China's e-commerce market represented RMB263 billion, which is roughly around $38.5 billion. It represented a year-on-year increase rate of around 105%. Also, it is expected that every year there are around 30 million Chinese consumers that goes online to shop for the first time. Therefore it is estimated that by 2015, these consumers would be spending about $1,000 in a year, the amount of what Americans are spending online now (Corp., 2011).
According to industry estimates, China's B2B market is anticipated to persist on growing speedily in the next few years because of the country's economic growth and increasing e-commerce infiltration. The business-to-consumer (B2C) has also been rising due to the fact that retailers are enhancing e-commerce platforms as extra channels to get customer to purchase their products. The B2C transactions are also rising because there are more individual capitalists that are experiencing success on the existing C2C websites like Taobao.com.
PayPal partnered with China UnionPay Co in March of 2010. This electronic-payment service provider has allowed the Chinese consumers to shop from and make payments to merchants that are overseas. This collaboration is anticipated to assist eBay in expanding its business to China's huge consumer market.
After the economic calamity in the US consumer spending has gone down. Household budgets are now tight and people are searching for all the chances for ways to save on each and every possible purchase. In the US, home savings in 2009 boosted by 51.6% and the private last utilization decreased by 4.7%. According to consumer survey done by Datamonitor's, most respondents across the 15 countries surveyed agreed that they had been "making efforts and finding ways to save more money" during the time of the recession. The state for many distributors and suppliers has turned out real bad. Many of these suppliers and distributors are stuck with surplus product that are either using up expensive space at warehouses or gathering dust in retail stores. eBay approximates the international secondary market to be worth $500,000 million (Highfill & O'Brien, 2011).
The increase in rate of sales tax is one of the high time threats of ebay. The very complex increment in sale taxes is rather discouraging the buyers and in turn is raising the product prices and forcing the enormous burdens on both sellers and buyers of the organization. This has rather made sellers to track millions of taxing jurisdictions. Moreover the small scale online retailers will have to follow the varying changes in sales rates and rules for various tax jurisdictions.
Also increasing internet fraudulent activities is another problem of considerable litigation which has forced both buyers and sellers to rethink on online purchases. The effective elimination of fraudulent activities would cost eBay a very high price and hence these expenses of monitoring or preventing the fraud activities are again a burden on the company and will apply enhanced compensation for the problem solvers. All in all, all these factors are likely to bring unfavorable results for eBay business and revenues (eBay, 2011).
Ebay competitive profile MATRIX
As per the competitive profile matrix of ebay, it indicates that the strong points of the company compared to its competitors are its expertise in technology, innovation in products, brand name and billing accuracy and also the advertising strategies. The warranty period and sales, customer services are the weak points of the organization.
Ebay external factor evaluation MATRIX
As per the total weighted score, the ebay business indicates that it has a considerable external capability to respond for every type of external attributes of the company.
Ebay Internal strengths and weaknesses
The effective business strategy that helps eBay in expanding its customer base as well as its revenue, works on a specific business tactic that unites the consumers and the traders in a safe virtual marketplace. This type of business model ensure better trading practices that doing business on traditional marketplaces, which have the tendency to be divided with limits in the variety of available goods. The eBay way of trading also allows for decrease on transaction expenditures on per sale basis. Furthermore, eBay sustain zero inventories, this means there are also less inventory costs (Robinson, 2011).
Another good thing about eBay is that it provides consumers with new and scarce goods. Even those hard to find vintage items can be found on eBay, and this is one of the main reasons why this online marketplace is very popular. eBay is also one of the biggest online marketplaces and it has gross product volume of about $61,819 million in 2010. This is the total of the value of products sold in all eBay marketplaces for 2010. On a daily basis, it is estimated that eBay sells over 3 million goods across 50 thousand categories. The effective business model incorporated by the company has provided it with flexibility and cost-efficiency, which effectively aids the company to continuously improve the number of its members and consumers without the need to significantly add anything to its cost structure. This means there is increase in the revenue base of the company.
Increasing revenues with the development of online display ads and classified promotion revenues in the US $5.9 billion during the first quarter of 2010. This is an obvious increase of about 7.5% during the same period in the previous year. This is actually the highest first-quarter revenue level ever for online shopping industry. Shopping has now totally taken a new leap, and this is because of the advent of the Internet and the presentation of the latest innovations in technologies. Consumer access has now expanded and they have greater access to information and entertainment. eBay produces substantial revenues from advertising, publicity and classifieds. Trading services and other profits reached $45.5 million, or about 4%, in 2010 in comparison to 2009, and represented 12% of total net revenues in both 2010 and 2009. The enhancements in marketing services and other revenues was mainly attributable to eBay's promotional and classifieds businesses, partly compensated by the segregation of marketing services and other earnings attributable to Skype. (eBay, 2011)
Company's incapacity to oppose the sale of counterfeit goods
Though online trading has proven a success for many retailers because it helps increase their revenue while decreasing their cost, it also resulted in the development of online selling of counterfeit products. Sales of fake goods through online trading platforms like eBay and others has become uncomplicated because it will not be easy to trace the identity of the trader of these products. According to the critics and watchers of the industry, counterfeiting practices have cost the US economy of over $250,000 million a year.
Through the years, eBay also has been struggling to fight litigations against it with deference to sale of counterfeit goods through its website. In 2008, eBay needed to pay E40 million to Louis Vuitton Malletier because of the allegations that it has sold a counterfeit purse of the brand over its site. The company has ended up paying big huge fines to many other companies producing cosmetics and apparel brands because of the issue. The reason counterfeiting has happened or still happening on eBay is because the company lacks the essential monitoring tools to weed out such sales. In most cases, eBay is able to identify counterfeit goods only after they are included in the list. Because of this, there has been negative affect on the company's image in media. This has also produced negative effects on the company's reliability because the consumers and the rest of the public would naturally form negative perception. This will also taint the company brand image that will eventually affect the sales (Robinson, 2011).
Failed synergies between eBay and its acquired entities
In 2009, eBay traded Skype to a group of investors for the amount of $2.75 billion. Skype was purchased by eBay in 2005 for $2.6 billion with the prospect that its Internet telephone service and innovative peer to peer (P2P) technology would harmonize the other sections of the company. eBay's Acquisition of Skype did provide a high-growth business opportunity because the company generated $526 million in revenues and successfully added 129 million users in 2008. Skype has more than 480 million registered users and an 8% market share of international call minutes. The company though, soon realized that Skype, as a standalone company would do well, but when it became a part of eBay it slowly became difficult to incorporate its offerings with the company's Internet auction and payments business trading (Highfill & O'Brien, 2011).
Ebay internal factor evaluation MATRIX
As the matrix shows, eBay's greatest strength is customer loyalty and high brand recognition. eBay has become synonymous with online auction and competitors such as Yahoo! have failed to stop eBay's dominance even with free or lower auction fees. Customer trust eBay because the company has larger number of buyers and sellers and its feedback system has become a reliable tool to gauge the trustworthiness of buyers and sellers. In addition, the company also offers buyer protection to all buyers which enhance their trust.
Since eBay is a marketplace system entirely populated by buyers and sellers who engage in transactions round-the-clock, any disruption would not only affect customers' trust in the company but will also result in significant financial losses to the company. eBay also has a difficult task of preventing fraud which becomes even more complicated task given the decentralized nature of the company's operation. Buyers and sellers deal directly with each other on eBay and eBay is a trading platform instead of being an intermediary between buyers and sellers. Monitoring hundreds of millions of buyers and sellers is extremely difficult if not impossible task, thus, it is in the best interest of the company to minimize fraudulent activities.
eBay's total weighted score is 3.0 which is well above the 2.5 average score and indicates an internally strong company. This doesn't come as a surprise because the company has taken extraordinary steps to ensure that buyers and sellers continue to trust the auction platform. The company continues to improve fraud-detection tools and offer buyer protection so that buyers are encouraged to continue using eBay as their preferred shopping destination.
SWOT Analysis of Ebay
Excellent CRM (customer relation management)
Prominent e-commerce brand
Leading international brand
Slow online transaction
System breakdown problems during online trading
Online Fraudulent Activities
Growing online shopping demand
Market diversification and penetration
Acquisition of new business opportunities
Unbearable credit card charges
Illegal practices
Increasing competition and thousands of rising online shopping portals
SPACE MATRIX
Business Strength
The analysis indicates the ebay has to advance its pace of penetrating at the current market and improve its functionalities concerned with e-retailing
BCG MATRIX OF EBAY
The above analysis indicates that ebay, classified Ads, Amazon are some of the leading organizations bagging the larger market share. Though uBid and flea market seems to be dominating with higher market share but yet the growth seems low.
IE MATRIX OF EBAY
QSPM Matrix
Overall, as per the sum of total attractive score the result indicates that ebay should concentrate more towards market penetration and development.
Recommendations and Evaluations
Reliable market position and brand value that guarantees consumer loyalty even in the downturn has put eBay in a strong market position. Through the years, eBay has created a strong brand value. It concentrated on a speedy increase in the number of consumers and quantity of product listings. By the end of 2010, eBay approximately has 94.5 million active members in comparison to 90.1 million and 87.7 million active members at the end of 2009 and 2008, correspondingly. An active member is someone who needs to bid on listed products. During the first quarter of 2010, members have bought products totaling to more than $13,000 million across 50,000 categories. Over 25 million traders have more than 15 million listings in numerous formats on eBay. Increasing number of consumers has contributed to the development of the company enabling it to emerge as one of the biggest international online auction website, which is visible in 25 countries. In a recession, brand can act as a very powerful too, as retailers with a well-positioned brand have the opportunity to thrive and seize a bigger chunk of the market, in terms of customers. Strong customer base and market position provides competitive advantage and gives eBay considerable bargaining power.
Following are the recommendations that eBay can implement and overcome the existing problem in the system and emerge out an one of the successful organizations by improving the profit level of the company through the achievement of long and short term goals.
Recommendations to accomplish long term goals
Ebay should grow its community and strengthen the brand which can fascinate more and rather new members and also would aid in maintaining the necessity of eBay community.
Ebay must enhance its online portal functionalities and features by enforcing the provision of various personalization's attributes like user own page creation which provides the features like own gallery and also let the sellers to highlight their selling items through photo catalog.
Ebay should focus more on to community affinity and advancing community security and safety via service like insurance and user verification
Advance the mode of payment by introducing innovative or prominent payment methods like PayPal or Moneybookers etc.
Advance the selling process of modern gadgets or equipment as the fad of these advance technological items is spreading among youth.
Recommendations to accomplish short term goals
The company must broaden its trading platform by growing the current product catalogues, introducing new product catalogues and offering various services for a particular region etc.
It is even recommended for ebay to build the strategic alliance with various social sites like twitter, MySpace and Facebook to promote the value of various brands.
eBay is believed to have always done very well because it is concentrated on its main goals and it is very fast when it comes to grabbing onto opportunities. But, the limitations and threats mentioned could prove to be the Achilles heel for eBay. The best way would be to first pay attention of the email scams that are employing eBay names and scaring all the consumers off. Next there is the need to filter the content of eBay by keeping the scammers and illegal auctions away, and then assemble a shipping calculator of different delivery companies that a trader can use to include the right price of the shipping rather than traders using this failing to fill their pockets. eBay is relatively big; it has 62 million registered users though that is still a low number when it comes to the number Internet users from all around the world. Though the numbers of internet users are still growing and eBay could focus on making them members. They could do so in many different methods.
BizWire. (2011). Research and Markets: eBay Inc – An Essential 2011 SWOT Framework Analysis. Business Wire (English) , 13 (2), 12-90.
Cone, E. (2006). Inside eBay's Innovation Machine. CIO Insight , 11 , 34-63.
Corp., T. (2011). Company Spotlight: eBay Inc. MarketWatch: Technology; , 23-90.
eBay, I. S. (2011). eBay, Inc. SWOT Analysis. California: Business Source PRemier.
Highfill, J., & O'Brien, K. (2011). The determinants of sales on eBay: the case of baseball cards. Applied Economics Letters , 15 , 34-89.
Robinson, L. (2011). Digitization, the Internet, and the Arts: eBay, Napster, SAG, and e-Books. California: Routledge.
Stuck with your Case Study?
Get in touch with one of our experts for instant help!
Curriculum Module, Essay Example
Triborough Bridge, Research Paper Example
Time is precious
don't waste it!
Plagiarism-free guarantee
Privacy guarantee
Secure checkout
Money back guarantee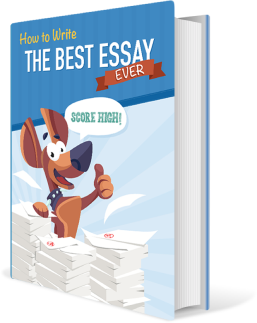 Related Case Study Samples & Examples
R. v. labaye, case study example.
Pages: 3
Words: 821
Employment Law/California Employment Law, Case Study Example
Pages: 6
Words: 1770
Travel Sawa Failure to Penetrate Egyptian Inbound Travel Market, Case Study Example
Pages: 8
Words: 2065
Severe Weather, Case Study Example
Pages: 16
Words: 4308
Boeing Company, Case Study Example
Pages: 7
Words: 1808
Property Matters, Case Study Example
Pages: 11
Words: 3048
Academia.edu no longer supports Internet Explorer.
To browse Academia.edu and the wider internet faster and more securely, please take a few seconds to upgrade your browser .
Enter the email address you signed up with and we'll email you a reset link.
Case Study EBAY
by Mohan Raj
Free Related PDFs
Diane Halstead
2004, International Journal of Internet Marketing and Advertising
Mathias Fuchs
2011, Tourism Management
We're Hiring!
Help Center
Find new research papers in:
Health Sciences
Earth Sciences
Cognitive Science
Mathematics
Computer Science
Academia ©2023
eBAY INC. : A CASE STUDY
Type: Report
Citation: Harvard
Introduction
eBay Inc. is an internet based  multinational corporation headquartered in California and  is one of the largest trending online market place for consumer goods and services. This case study focuses on the analysis of economic performance and growth of eBay Inc. The paper analysis in depth the core values and the mission of the company and then utilizes the analysis tools like PESTLE and SWOT for studying the internal and external factors that are accelerating the business performance of the company. On the other hand Consumer Profile Matrix (CPM) illustrates the comparative perspective of the company in the online market with its competitor Amazon. The case study assesses the major internal strengths and weaknesses of the company by IFE (Internal Factors Evaluation) and EFE (External Factor Evaluation) matrixes. The case study ends with the financial ratio analysis evaluated from the annual financial statement of the company to have an overview of the financial strength of eBay Inc.
1.0 Vision, Mission/ Objectives and Values
eBay Inc. was in fact the first virtual online business platform for business entrepreneurs founded by Pierre Omidyar in 1995. Its major subsidiaries operating in America and other parts of the world are MercadolLibre, Inc., StubHub, half.com, Auction Co., eBay Motors etc. It has been experiencing tremendous growth in terms of increasing number of active dealers and market share in the global E-commerce market. The revenues of the market place grew by 13%, whereas the number of active users of the eBay forum increased by 14% which implies the healthy outlook of the company (Forbes.com, 2014).The mission or the main objective of the company is to create a vast online market place by expanding across the three main prospects of the online trading i.e. categories, geographies and formats. It not only aims at expanding its range of online products through incorporating wide number of categories and distinctive format of trading online but also strengthening their franchise in the E-commerce platform by investing more in their core market segments. eBay Inc. operations has been segregated into three major segments to fulfil its objectives:
1. Marketplaces Services and Platforms: It includes the marketplaces platforms like eBay.com, StubHub, Shopping.com, Online Advertising, Online Classifieds and Rent.com. While StubHub is a market place for buying and selling of tickets of shows, sports, events and theatres online, Shopping.com comes as a unique platform for comparison of millions of products through reviews. The Rent.com offers the listings of apartments for rents, whereas the Online Advertisements and Classifieds segments of eBay Inc. offers the reporting of advertisements and help the ones seeking for jobs and other services at a local level (David, 2010).
2. Payments: The payments portion of eBay Inc. includes two most trusted online transaction services like PayPal and Bill Me Later which allows the consumers to make and receive payments as well as attain instant credit in a secured way (David, 2010).
3. Communications: Skype was acquired by eBay Inc., is one of the leading Internet communication platform which allows buyers and seller to have 24/7 communication through the services of voice and video conferencing (David, 2010).
2.0 External Audit
2.1 pestel analysis.
The PESTLE analysis of eBay Inc. is explained in this section which illustrates the major external elements driving the performance or affecting the performance of the company. (Source: VanHoose, 2011)
Political Factors: eBay Inc. have been collecting taxes on their sale of goods and services since the legislation was passed on 2010. This may result in significant fall in their trading activities as the costs to the sellers increased (David, 2010).
Economic Factors: The major economic factors that are affecting the revenues of eBay Inc. is the fluctuations in the exchange rate of the US dollar. As it conducts more that 50 percent of business outside the country with the foreign partners over the world, the weakening of U.S. dollar in any of the partner country will result in fall in profitability.
Social Factors: The enormous expansion of eBay Inc. across the world within a short span has resulted in data security breaches. Millions of users have filed legal cases against them which harmed their social image and since then, eBay Inc. are making huge amount of investments for upgrading the security systems and ensuring adequate insurance policies to prevent such losses in future (Goyenko, Holden and Trzcinka, 2009).
Technological Factors: The technological advances are in the forefront of eBay Inc.'s business strategy to emerge as a trusted online forum for trade on vast range of goods and services. Through substantial investments in technology, it can add innovative features and expand its network of operations which make it more competitive in the international E-commerce market (VanHoose, 2011).
Legal Factors: eBay Inc. has several long term legal contracts with marketing, technology and consumer support agents which means that they have to bear the burden of fulfilling those contractual obligations regularly even if they are facing revenue crisis.
Environmental Factors: The large scale online trading of goods involved the practices of packing, distribution and transportation of goods from the warehouse to the consumers. The wide chain of logistics activities are therefore supposed to harm the environment in the form of generation of plastic wastes and pollution (Meier and Stormer, 2009).
2.2 SWOT Analysis
The SWOT Analysis of eBay Inc. is illustrated in brief in the given table.
Get Your paper Now!
Other papers.
Causes of global financial crisis
Online marketing strategy: the restaurant
Corporate and business strategies for carnival corporation
Significance of management
Labour turnover: one of the key challenges in hrm
Need Help? Talk to Our Experts
eBay marketing strategy case study 2021
A case study focusing on ebay marketing strategy.

2021 eBay marketing strategy update: E-commerce giant records highest quarterly revenue Q1 2021
Ebay has had a fascinating year. The quarterly revenue chart below depicts both highs and lows for this company in the last 12 months. Plunging to a low revenue of US $2,129 million in quarter 1 of 2020, the company then rocketed to it's highest recorded quarterly revenue of US $3,023 in quarter 1 of 2021. That's YOY growth of US $894 .
Moreover, ending the year on a high, Ebay finished 2020 with it's highest annual net revenue so far, at US $10,271 million . This demonstrates that e-commerce is still a growing sector, despite the initial market uncertainty during the onset of the pandemic. Lessons learnt from studying Ebay marketing strategy – react to market challenges to create new opportunities, to stay ahead in a competitive environment.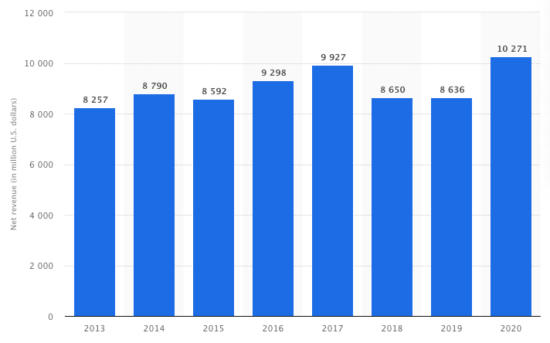 EBay ended 2020 with 185 million active buyers, up 11 million from the end of 2019. EBay acquired 3 million new shoppers in the second half of the year, even as panic-buying essentials slowed down and stores opened back up, leading experts to believe eBay's turnaround may last post-pandemic:
"EBay is proving that it has the ability to sustain the gains it is seeing from COVID," says Ygal Arounian, an analyst at Wedbush Securities. "We expect these trends to increasingly become ingrained in consumer behavior, which will support eBay in 2021."
Are you looking to optimize your e-commerce marketing strategy? We've got marketing tools and templates proven to drive growth. Find out more.
Is your E-commerce or Retail business competing online?
With so much competition, you need to stand out. Use the RACE Growth Process to win more customers
Get started now

2018 stat update: Over 50% of purchases on eBay in the UK from mobile
At the end of 2017 eBay had 168 million 12-month active buyers, an increase from 90 million active in 2010. Nearly two-thirds of transactions are now international. The challenge of growing the business can be seen by the near static GMV in the last three years. Globally 58% of GMV is now transacted on smartphone.
Updating eBay brand positioning using traditional media
In an interview with eBay UK marketing director Gareth Jones, explained that:
"We don't want to be defined by that online car boot sale reputation anymore. We need to get people to consider eBay in a completely different way. The UK is the petri dish for testing a new approach to rebuilding the brand globally. It is all about a shift away from the marketplace and over to being the ultimate shop".
He is candid that a past focus on prioritising digital channels has had a "small impact" on changing eBay's perception. Despite stating we're in an age of digital-based marketing, he believes TV is the best channel for brand building. This is based on regional tests that proved TV is the best place to get people to reap-praise eBay as a brand:
"TV is still on fire and a wonderful medium to get neurons into people's brands in order to rewire their perceptions. If you ask someone where they are shopping on Black Friday then TV is the best place to put eBay at the front of their consideration set."
It's hard to believe that one of the most celebrated dot-coms has now been established nearly 20 years. Pierre Omidyar, a 28-year-old French-born Software Engineer living in California coded the site while working for another company, eventually launching the site for business on Monday, 4 September 1995 with the more direct name 'Auction Web'.
Legend reports that the site attracted no visitors in its first 24 hours. The site became eBay in 1997 and by 2012, it had 112 million active users globally defined as users who have bid, bought or listed an item during the preceding 12 month period, with the total worth of goods sold on eBay $60 billion, which is equivalent to $2,000 every second. Total revenue was $8.7 billion.
eBay's Mission
eBay describes its purpose as to 'pioneer new communities around the world built on commerce, sustained by trust, and inspired by opportunity'.
eBay's 2016 report describes the company's view on current marketing approaches of exploiting Big Data and Artificial Intelligence.
To deliver the most relevant shopping experience, we continue our efforts to better understand, organize and leverage eBay's inventory. With our structured data initiative, we are able to begin organizing our vast inventory around products rather than listings and aggregate insights into supply and demand. We continue to broaden the coverage of structured data, which enables us to create and start rolling out new consumer experiences that are modern, simple and differentiated. One of our goals is to deliver a more personalized shopping experience by determining what products to show our consumers and highlight the incredible price and selection advantages that eBay often provides across categories.
eBay's Revenue model
The vast majority of eBay's revenue is for the listing and commission on completed sales. While it is best-known for auctions, 80% of UK sales now coming through new items of which the majority are fixed price. UK marketing director Gareth Jones told Marketing Week he wants to focus on top-of-the-funnel consideration: " it wants British consumers to see it as the first choice for buying new items as opposed to its historic online car boot sale reputation ".
For PayPal purchases an additional commission fee is charged.
Margin on each transaction is phenomenal since once the infrastructure is built, incremental costs on each transaction are tiny – all eBay is doing is transmitting bits and bytes between buyers and sellers.
Ebay marketing strategy proposition
The eBay marketplace is well known for its core service which enables sellers to list items for sale on an auction or fixed-price basis giving buyers the opportunity to bid for and purchase items of interest. Software tools are provided, particularly for frequent traders, including Seller's Assistant, Selling Manager and Selling Manager Pro, which help automate the selling process, plus the Shipping Calculator, Reporting tools, etc.
Today over 60% of listings are facilitated by software, showing the value of automating posting for frequent trading.
An example of a new Shopper feature which is part of its OVP is the eBay ShopBot on Facebook Messenger.
This uses artificial intelligence to provide a personalized shopping assistant that helps people find the best deals from eBay's one billion listings.
According to the SEC filing, eBay summarises the core messages to define its proposition as follows:
For buyers:
In 2007, eBay introduced Neighbourhoods where groups can discuss brands and products they have a high involvement with.
For sellers:
Access to broad global markets
Efficient marketing and distribution
Opportunity to increase sales.
In January 2008, eBay announced significant changes to its marketplaces business in three major areas: fee structure, seller incentives and standards, and feedback. These changes have been controversial with some sellers, but are aimed at improving the quality of experience.
Detailed Seller Ratings (DSRs) enable sellers to be reviewed in four areas: (1) item as described, (2) communication, (3) delivery time and (4) postage and packaging charges. This is part of a move to help increase conversion rate by increasing positive shopping experiences.
For example, by including more accurate descriptions with better pictures and avoiding excessive shipping charges. Power sellers with positive DSRs will be featured more favourably in the search results pages and will gain additional discounts.
Risk factors
Fraud is a significant risk factor for eBay. BBC (2005) reported that around 1 in 10,000 transactions within the UK were fraudulent; 0.0001% is a small percentage, but scaling this up across the number of transactions, this is a significant volume.
To counter this, eBay has developed 'Trust and Safety Programs' which are particularly important to reassure customers since online services are prone to fraud.
For example, the eBay feedback forum can help establish credentials of sellers and buyers. Every registered user has a feedback profile that may contain compliments, criticisms and/or other comments by users who have conducted business with that user. The Feedback Forum requires feedback to be related to specific transactions and Top Seller status was introduced in 2010 to increase trust in the service.
There is also a Safe Harbor data protection method and a standard purchase protection system.
The fees model that eBay uses is often changed and this can cause problems with users, but the impact is calculated that it does not affect overall sales. In their 2012 SEC filing eBay note: 'We regularly announce changes to our Marketplaces business intended to drive more sales and improve seller efficiency and buyer experiences and trust. Some of the changes that we have announced to date have been controversial with, and led to dissatisfaction among, our sellers, and additional changes that we announce in the future may also be negatively received by some of our sellers. This may not only impact the supply of items listed on our websites, but because many sellers also buy from our sites, it may adversely impact demand as well'.
In common with other global platforms like Amazon, Facebook and Google, eBay note the potential threat of the shift to tablet and smartphone platforms noting that one risk factor is: 'Our ability to manage the rapid shift from online commerce and payments to mobile and multi-channel commerce and payments'.
There is also the common risk factors for online pureplays of retaining an active user base, attracting new users, and encouraging existing users to list items for sale, especially when consumer spending is weak.
Competition
Although there are now few direct competitors of online auction services in many countries, there are many indirect competitors. SEC (2012) describes competing channels as including online and offline retailers, distributors, liquidators, import and export companies, auctioneers, catalogue and mail order companies, classifieds, directories, search engines, products of search engines, virtually all online and offline commerce participants and online and offline shopping channels and networks. In their SEC filing, eBay states that the principal competitive factors for the Marketplaces business include the following:
ability to attract, retain and engage buyers and sellers;
volume of transactions and price and selection of goods;
trust in the seller and the transaction;
customer service; and brand recognition.
Amazon is one of the biggest competitors since it also has marketplace sellers integrated into its products listings. It's latest SEC filing notes: Consumers and merchants who might use our sites to sell goods also have many alternatives, including general e-commerce sites, such as Amazon and Alibaba, and more specialized sites, such as Etsy.
Competitive factors today are listed as:
customer service;
brand recognition;
community cohesion, interaction and size;
website, mobile platform and application ease-of-use and accessibility;
system reliability and security;
reliability of delivery and payment, including customer preference for fast delivery and free shipping and returns;
level of service fees; and
quality of search tools.
Before the advent of online auctions, competitors in the collectables space included antique shops, car boot sales and charity shops. Anecdotal evidence suggests that all of these are now suffering. Some have taken the attitude of 'if you can't beat 'em, join 'em'. Many smaller traders who have previously run antique or car boot sales are now eBayers. Even charities such as Oxfam now have an eBay service where they sell high-value items contributed by donors. Other retailers such as Vodafone have used eBay as a means to distribute certain products within their range.
Objectives and strategy of eBay
The overall eBay aims are to increase the gross merchandise volume and net revenues from the eBay marketplace. More detailed objectives are defined to achieve these aims, with strategies focusing on:
Acquisition – increasing the number of newly registered users on the eBay marketplace.
Activation – increasing the number of registered users that become active bidders, buyers or sellers on the eBay marketplace.
Activity – increasing the volume and value of transactions that are conducted by each active user on the eBay marketplace.
The focus on each of these three areas will vary according to strategic priorities in particular local markets. eBay marketplace growth was driven by defining approaches to improve performance in these areas.
First, category growth was achieved by increasing the number and size of categories within the marketplace, for example Antiques, Art, Books, and Business and Industrial.
Second, formats for interaction. eBay Stores was developed to enable sellers with a wider range of products to showcase their products in a more traditional retail format including the traditional 'Buy-It-Now' fixed-price format.
eBay has constantly explored new formats, often through acquisition of other companies, for example through the acquisition in 2004 of mobile.de in Germany and Marktplaats.nl in the Netherlands, as well as investment in craigslist , the US-based classified ad format. Another acquisition is Rent.com , which enables expansion into the online housing and apartment rental category. In 2007, eBay acquired StubHub, an online ticket marketplace, and it also owns comparison marketplace Shopping.com .
Finally, marketplace growth is achieved through delivering specific sites localized for different geographies as follows.
You can see there is still potential for greater localization, for example in parts of Scandinavia, Eastern Europe and Asia. Localized eBay marketplaces:
South Korea
Switzerland
Netherlands
New Zealand
Philippines
United Kingdom
United States
In addition, eBay has a presence in Latin America through its investment in MercadoLibre.
eBay marketing strategy for growth
In its SEC filing, success factors eBay believes are important to enable it to compete in its market include:
ability to attract buyers and sellers;
customer service; and brand recognition.
This implies that eBay believes it has optimized these factors, but its competitors still have opportunities for improving performance in these areas which will make the market more competitive. According to its 2010 SEC filing: Our growth strategy is focused on reinvesting in our customers by improving the buyer experience and seller economics by enhancing our products and services, improving trust and safety and customer support, extending our product offerings into new formats, categories and geographies, and implementing innovative pricing and buyer retention strategies.
Updates on eBay marketing strategy information
Found our eBay marketing strategy blog useful? Keep up to date with the latest trends and innovations with expert advice and real-life case studies so you can win more e-commerce customers. Get started today.
[ad_2] Source link
Real Estate
Travel & Tourism
Immigration & Visa Consulting
Hospitality
Restaurants & QSR
Clubs & Dining
Event Management
Interior Designers
Diagnostic Center
Fashion & Clothing
Sports & Fitness
Agriculture
NGOs, Nonprofits, CSR
Finance & Fintech
IT & ITES
Gems & Jewellery
Beauty Products
Online Grocery Store
Chemical Industries
Online Furniture & Handloom
Footwear & Leather
Construction
Digital Strategy Consultants (DSC) © 2019 - 2022 All Rights Reserved | About Us | Privacy Policy
Refund Policy | Terms & Condition | Blog | Sitemap
GET A FREE WEBSITE AUDIT
Automated page speed optimizations for fast site performance
eBay Partner Network (A) Case Study Solution Analysis
by HBR Thirty Nine
eBay Partner Network (A) Case Study Solution Analysis. Get eBay Partner Network (A) Case Study Analysis Solution. Contact us directly at buycasesolutions(at)gmail(dot)com if you want to order for eBay Partner Network (A) Case Solution, Case Analysis, Case... More
eBay Partner Network (A) Case Study Solution Analysis. Get eBay Partner Network (A) Case Study Analysis Solution. Contact us directly at buycasesolutions(at)gmail(dot)com if you want to order for eBay Partner Network (A) Case Solution, Case Analysis, Case Study Solution. Benjamin Edelman, Ian I. Larkin Less
Email us for Any Case Solution at: [email protected] EBay Partner Network (A) Case Study Solution Analysis EBay Partner Network (A) Case Study Solution Analysis. Our tutors are available 24/7 to assist in your academic stuff, Our Professional writers are ready to serve you in services you need. Every Case Study Solution & Analysis is prepared from scratch, top quality, plagiarism free. Authors: Benjamin Edelman, Ian I. Larkin Get Case Study Solution and Analysis of EBay Partner Network (A) in a FAIR PRICE!! Steps for Case Study Solution Analysis: 1. Introduction of EBay Partner Network (A) Case Solution The EBay Partner Network (A) case study is a Harvard Business Review case study, which presents a simulated practical experience to the reader allowing them to learn about real life problems in the business world. The EBay Partner Network (A) case consisted of a central issue to the organization, which had to be identified, analysed and creative solutions had to be drawn to tackle the issue. This paper presents the solved EBay Partner Network (A) case analysis and case solution. The method through which the analysis is done is mentioned, followed by the relevant tools used in finding the solution. The case solution first identifies the central issue to the EBay Partner Network (A) case study, and the relevant stakeholders affected by this issue. This is known as the problem identification stage. After this, the relevant tools and models are used, which help in the case study analysis and case study solution. The tools used in identifying the solution consist of the SWOT Analysis, Porter Five Forces Analysis, PESTEL Analysis, VRIO analysis, Value Chain Analysis, BCG Matrix analysis, Ansoff Matrix analysis, and the Marketing Mix analysis. The solution consists of recommended strategies to overcome this central issue. It is a good idea to also propose alternative case study solutions, because if the main solution is not found feasible, then the alternative solutions could be implemented. Lastly, a good case study solution also includes an implementation plan for the recommendation strategies. This shows how through a step-by-step procedure as to how the central issue can be resolved. Email us for Any Case Solution at: [email protected] Note: This article is just a sample and not an actual case solution. If you want original case solution, please place your order on the Email.
Email us for Any Case Solution at: [email protected] 2. Problem Identification of EBay Partner Network (A) Case Solution Harvard Business Review cases involve a central problem that is being faced by the organization and these problems affect a number of stakeholders. In the problem identification stage, the problem faced by EBay Partner Network (A) is identified through reading of the case. This could be mentioned at the start of the reading, the middle or the end. At times in a case analysis, the problem may be clearly evident in the reading of the HBR case. At other times, finding the issue is the job of the person analysing the case. It is also important to understand what stakeholders are affected by the problem and how. The goals of the stakeholders and are the organization are also identified to ensure that the case study analysis are consistent with these. 3. Analysis of the EBay Partner Network (A) HBR Case Study The objective of the case should be focused on. This is doing the EBay Partner Network (A) Case Solution. This analysis can be proceeded in a step-by-step procedure to ensure that effective solutions are found. In the first step, a growth path of the company can be formulated that lays down its vision, mission and strategic aims. These can usually be developed using the company history is provided in the case. Company history is helpful in a Business Case study as it helps one understand what the scope of the solutions will be for the case study. The next step is of understanding the company; its people, their priorities and the overall culture. This can be done by using company history. It can also be done by looking at anecdotal instances of managers or employees that are usually included in an HBR case study description to give the reader a real feel of the situation. Lastly, a timeline of the issues and events in the case needs to be made. Arranging events in a timeline allows one to predict the next few events that are likely to take place. It also helps one in developing the case study solutions. The timeline also helps in understanding the continuous challenges that are being faced by the organisation. 4. SWOT analysis of EBay Partner Network (A) An important tool that helps in addressing the central issue of the case and coming up with EBay Partner Network (A) HBR case solution is the SWOT analysis. The SWOT analysis is a strategic management tool that lists down in the form of a matrix, an organisation's internal strengths and weaknesses, and external opportunities and threats. It helps in the strategic analysis of EBay Partner Network (A) Email us for Any Case Solution at: [email protected] Note: This article is just a sample and not an actual case solution. If you want original case solution, please place your order on the Email.
Email us for Any Case Solution at: [email protected] Once this listing has been done, a clearer picture can be developed in regards to how strategies will be formed to address the main problem. For example, strengths will be used as an advantage in solving the issue. Therefore, the SWOT analysis is a helpful tool in coming up with the EBay Partner Network (A) Case Study answers. One does not need to remain restricted to using the traditional SWOT analysis, but the advanced TOWS matrix or weighted average SWOT analysis can also be used. 5. Porter Five Forces Analysis for EBay Partner Network (A) Another helpful tool in finding the case solutions is of Porter's Five Forces analysis. This is also a strategic tool that is used to analyse the competitive environment of the industry in which EBay Partner Network (A) operates in. Analysis of the industry is important as businesses do not work in isolation in real life, but are affected by the business environment of the industry that they operate in. Harvard Business case studies represent real-life situations, and therefore, an analysis of the industry's competitive environment needs to be carried out to come up with more holistic case study solutions. In Porter's Five Forces analysis, the industry is analysed along 5 dimensions. • These are the threats that the industry faces due to new entrants. • It includes the threat of substitute products. • It includes the bargaining power of buyers in the industry. • It includes the bargaining power of suppliers in an industry. • Lastly, the overall rivalry or competition within the industry is analysed This tool helps one understand the relative powers of the major players in the industry and its overall competitive dynamics. Actionable and practical solutions can then be developed by keeping these factors into perspective. 6. PESTEL Analysis of EBay Partner Network (A) Another helpful tool that should be used in finding the case study solutions is the PESTEL analysis. This also looks at the external business environment of the organisation helps in finding case study Analysis to real-life business issues as in HBR cases. • The PESTEL analysis particularly looks at the macro environmental factors that affect the industry. These are the political, environmental, social, technological, environmental and legal (regulatory) factors affecting the industry. • Factors within each of these 6 should be listed down, and analysis should be made as to how these affect the organisation under question. 7. VRIO Analysis of EBay Partner Network (A) Email us for Any Case Solution at: [email protected] Note: This article is just a sample and not an actual case solution. If you want original case solution, please place your order on the Email.
Email us for Any Case Solution at: [email protected] This is an analysis carried out to know about the internal strengths and capabilities of EBay Partner Network (A) . Under the VRIO analysis, the following steps are carried out: • The internal resources of EBay Partner Network (A) are listed down. • Each of these resources are assessed in terms of the value it brings to the organization. • Each resource is assessed in terms of how rare it is. A rare resource is one that is not commonly used by competitors. • Each resource is assessed whether it could be imitated by competition easily or not. • Lastly, each resource is assessed in terms of whether the organization can use it to an advantage or not. • The analysis done on the 4 dimensions; Value, Rareness, Imitability, and Organization. If a resource is high on all of these 4, then it brings long-term competitive advantage. If a resource is high on Value, Rareness, and Imitability, then it brings an unused competitive advantage. If a resource is high on Value and Rareness, then it only brings temporary competitive advantage. If a resource is only valuable, then it's a competitive parity. If it's none, then it can be regarded as a competitive disadvantage. 8. Value Chain Analysis of EBay Partner Network (A) The Value chain analysis of EBay Partner Network (A) helps in identifying the activities of an organization, and how these add value in terms of cost reduction and differentiation. This tool is used in the case study analysis as follows: • The firm's primary and support activities are listed down. • Identifying the importance of these activities in the cost of the product and the differentiation they produce. • Lastly, differentiation or cost reduction strategies are to be used for each of these activities to increase the overall value provided by these activities. Recognizing value creating activities and enhancing the value that they create allow EBay Partner Network (A) to increase its competitive advantage. 9. BCG Matrix of EBay Partner Network (A) The BCG Matrix is an important tool in deciding whether an organization should invest or divest in its strategic business units. The matrix involves placing the strategic business units of a business in one of four categories; question marks, stars, dogs and cash cows. The placement in these categories depends on the relative market share of the organization and the market growth of these strategic business units. The steps to be followed in this analysis is as follows: • Identify the relative market share of each strategic business unit. • Identify the market growth of each strategic business unit. Email us for Any Case Solution at: [email protected] Note: This article is just a sample and not an actual case solution. If you want original case solution, please place your order on the Email.
Email us for Any Case Solution at: [email protected] • Place these strategic business units in one of four categories. Question Marks are those strategic business units with high market share and low market growth rate. Stars are those strategic business units with high market share and high market growth rate. Cash Cows are those strategic business units with high market share and low market growth rate. Dogs are those strategic business units with low market share and low growth rate. • Relevant strategies should be implemented for each strategic business unit depending on its position in the matrix. The strategies identified from the EBay Partner Network (A) BCG matrix and included in the case pdf. These are either to further develop the product, penetrate the market, develop the market, diversification, investing or divesting. 10. Ansoff Matrix of EBay Partner Network (A) Ansoff Matrix is an important strategic tool to come up with future strategies for EBay Partner Network (A) in the case solution. It helps decide whether an organization should pursue future expansion in new markets and products or should it focus on existing markets and products. • The organization can penetrate into existing markets with its existing products. This is known as market penetration strategy. • The organization can develop new products for the existing market. This is known as product development strategy. • The organization can enter new markets with its existing products. This is known as market development strategy. • The organization can enter into new markets with new products. This is known as a diversification strategy. The choice of strategy depends on the analysis of the previous tools used and the level of risk the organization is willing to take. 11. Marketing Mix of EBay Partner Network (A) EBay Partner Network (A) needs to bring out certain responses from the market that it targets. To do so, it will need to use the marketing mix, which serves as a tool in helping bring out responses from the market. The 4 elements of the marketing mix are Product, Price, Place and Promotions. The following steps are required to carry out a marketing mix analysis and include this in the case study analysis. • Analyse the company's products and devise strategies to improve the product offering of the company. • Analyse the company's price points and devise strategies that could be based on competition, value or cost. • Analyse the company's promotion mix. This includes the advertisement, public relations, personal selling, sales promotion, and direct marketing. Strategies will be devised which makes use of a few or all of these elements. Email us for Any Case Solution at: [email protected] Note: This article is just a sample and not an actual case solution. If you want original case solution, please place your order on the Email.
Email us for Any Case Solution at: [email protected] • Analyse the company's distribution and reach. Strategies can be devised to improve the availability of the company's products. 12. EBay Partner Network (A) Strategy The strategies devised and included in the EBay Partner Network (A) case memo should have a strategy. A strategy is a strategy that involves firms seeking uncontested market spaces, which makes the competition of the company irrelevant. It involves coming up with new and unique products or ideas through innovation. This gives the organization a competitive advantage over other firms, unlike a red ocean strategy. 13. Competitors analysis of EBay Partner Network (A) The PESTEL analysis discussed previously looked at the macro environmental factors affecting business, but not the microenvironmental factors. One of the microenvironmental factors are competitors, which are addressed by a competitor analysis. The Competitors analysis of EBay Partner Network (A) looks at the direct and indirect competitors within the industry that it operates in. • This involves a detailed analysis of their actions and how these would affect the future strategies of EBay Partner Network (A) . • It involves looking at the current market share of the company and its competitors. • It should compare the marketing mix elements of competitors, their supply chain, human resources, financial strength etc. • It also should look at the potential opportunities and threats that these competitors pose on the company. 14. Organisation of the Analysis into EBay Partner Network (A) Case Study Solution Once various tools have been used to analyse the case, the findings of this analysis need to be incorporated into practical and actionable solutions. These solutions will also be the EBay Partner Network (A) case answers. These are usually in the form of strategies that the organisation can adopt. The following step-by-step procedure can be used to organise the Harvard Business case solution and recommendations: • The first step of the solution is to come up with a corporate level strategy for the organisation. This part consists of solutions that address issues faced by the organisation on a strategic level. This could include suggestions, changes or recommendations to the company's vision, mission and its strategic objectives. It can include recommendations on how the organisation can work towards achieving these strategic objectives. Furthermore, it needs to be explained how the stated recommendations will help in solving the main Email us for Any Case Solution at: [email protected] Note: This article is just a sample and not an actual case solution. If you want original case solution, please place your order on the Email.
Email us for Any Case Solution at: [email protected] issue mentioned in the case and where the company will stand in the future as a result of these. • The second step of the solution is to come up with a business level strategy. The HBR case studies may present issues faced by a part of the organisation. For example, the issues may be stated for marketing and the role of a marketing manager needs to be assumed. So, recommendations and suggestions need to address the strategy of the marketing department in this case. Therefore, the strategic objectives of this business unit (Marketing) will be laid down in the solutions and recommendations will be made as to how to achieve these objectives. Similar would be the case for any other business unit or department such as human resources, finance, IT etc. The important thing to note here is that the business level strategy needs to be aligned with the overall corporate strategy of the organisation. For example, if one suggests the organisation to focus on differentiation for competitive advantage as a corporate level strategy, then it can't be recommended for the EBay Partner Network (A) Case Study Solution that the business unit should focus on costs. • The third step is not compulsory but depends from case to case. In some HBR case studies, one may be required to analyse an issue at a department. This issue may be analysed for a manager or employee as well. In these cases, recommendations need to be made for these people. The solution may state that objectives that these people need to achieve and how these objectives would be achieved. The case study analysis and solution, and EBay Partner Network (A) case answers should be written down in the EBay Partner Network (A) case memo, clearly identifying which part shows what. The EBay Partner Network (A) case should be in a professional format, presenting points clearly that are well understood by the reader. 15. Alternate solution to the EBay Partner Network (A) HBR case study It is important to have more than one solution to the case study. This is the alternate solution that would be implemented if the original proposed solution is found infeasible or impossible due to a change in circumstances. The alternate solution for EBay Partner Network (A) is presented in the same way as the original solution, where it consists of a corporate level strategy, business level strategy and other recommendations. 16. Implementation of EBay Partner Network (A) Case Solution Email us for Any Case Solution at: [email protected] Note: This article is just a sample and not an actual case solution. If you want original case solution, please place your order on the Email.
Email us for Any Case Solution at: [email protected] The case study does not end at just providing recommendations to the issues at hand. One is also required to provide how these recommendations would be implemented. This is shown through a proper implementation framework. A detailed implementation framework helps in distinguishing between an average and an above average case study answer. A good implementation framework shows the proposed plan and how the organisations' resources would be used to achieve the objectives. It also lays down the changes needed to be made as well as the assumptions in the process. • A proper implementation framework shows that one has clearly understood the case study and the main issue within it. • It shows that one has been clarified with the HBR fundamentals on the topic. • It shows that the details provided in the case have been properly analysed. • It shows that one has developed an ability to prioritise recommendations and how these could be successfully implemented. • The implementation framework also helps by removing out any recommendations that are not practical or actionable as these could not be implemented. Therefore, the implementation framework ensures that the solution to the EBay Partner Network (A) Harvard case is complete and properly answered. 17. Recommendations and Action Plan for EBay Partner Network (A) case analysis For EBay Partner Network (A), based on the SWOT Analysis, Porter Five Forces Analysis, PESTEL Analysis, VRIO analysis, Value Chain Analysis, BCG Matrix analysis, Ansoff Matrix analysis, and the Marketing Mix analysis, the recommendations and action plan are as follows: • EBay Partner Network (A) should focus on making use of its strengths identified from the VRIO analysis to make the most of the opportunities identified from the PESTEL. • EBay Partner Network (A) should enhance the value creating activities within its value chain. • EBay Partner Network (A) should invest in its stars and cash cows, while getting rid of the dogs identified from the BCG Matrix analysis. • To achieve its overall corporate and business level objectives, it should make use of the marketing mix tools to obtain desired results from its target market. Email us for Any Case Solution at: [email protected] Note: This article is just a sample and not an actual case solution. If you want original case solution, please place your order on the Email.
Related publications
Add to favorites