3+ Legal Assistant No Experience Cover Letter Examples
Need help writing a top notch legal assistant cover letter? Get these 3+ legal assistant no experience cover letter examples and make your best first impression.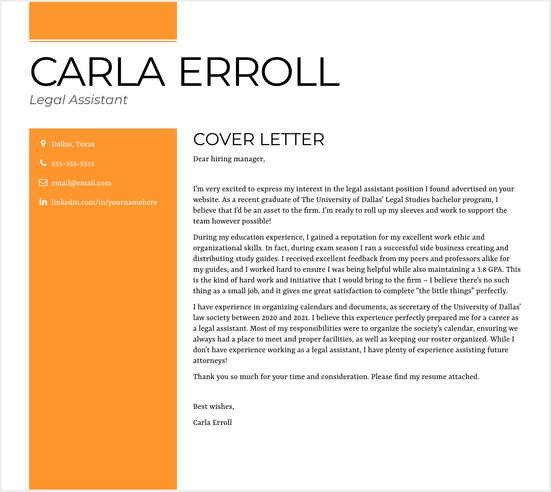 If you're looking for a job as a legal assistant, but you don't have any work experience, fear not: you'll find 2 examples of stellar legal assistant cover letters with no experience here. Study up, and get ready to write the perfect cover letter to land you your dream job!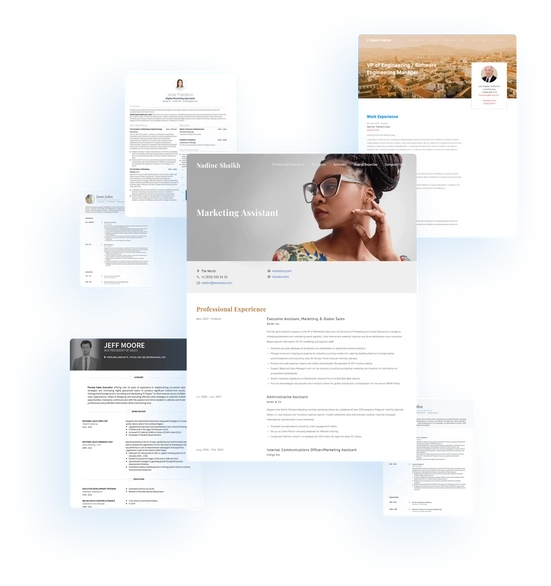 Legal Assistant No Experience Cover Letter Example #1
Dear hiring manager,
I'm very excited to express my interest in the legal assistant position I found advertised on your website. As a recent graduate of The University of Dallas' Legal Studies bachelor program, I believe that I'd be an asset to the firm. I'm ready to roll up my sleeves and work to support the team however possible!
During my education experience, I gained a reputation for my excellent work ethic and organizational skills. In fact, during exam season I ran a successful side business creating and distributing study guides. I received excellent feedback from my peers and professors alike for my guides, and I worked hard to ensure I was being helpful while also maintaining a 3.8 GPA. This is the kind of hard work and initiative that I would bring to the firm – I believe there's no such thing as a small job, and it gives me great satisfaction to complete "the little things" perfectly.
I have experience in organizing calendars and documents, as secretary of the University of Dallas' law society between 2020 and 2021. I believe this experience perfectly prepared me for a career as a legal assistant. Most of my responsibilities were to organize the society's calendar, ensuring we always had a place to meet and proper facilities, as well as keeping our roster organized. While I don't have experience working as a legal assistant, I have plenty of experience assisting future attorneys!
Thank you so much for your time and consideration. Please find my resume attached.
Best wishes,
Carla Erroll
Legal Assistant No Experience Cover Letter Example #2
I'm pleased to put myself forward for the legal assistant position at Mcdonough and Shaw, which I found advertised on your website. As a recent legal studies graduate, I know that I have the required knowledge for this position, but I also believe I have a particular zest for this work that helps set me apart from others.I believe that my education and drive to succeed will allow me to serve the firm effectively and efficiently.
Last month, I graduated from Milwaukee Area Technical College with an Associate's degree in Legal Studies, meaning I have specific training and education in both the legal system and the exact duties of this position. Having graduated with a 3.5 GPA, I believe I've been able to demonstrate my aptitude for this field, and I'm excited to bring my skills and energy to Mcdonough and Shaw.
During my time at MATC, I was a library volunteer, which only further prepared me for my work as a legal assistant. My duties as a library assistant overlap significantly with the work I'd be doing as a legal assistant, such as filing documents, organizing schedules, and drafting and proofreading documents. I loved this work, and was especially thrilled when I had the opportunity to lead the volunteer team during my final semester at MATC. I know that, given the chance to work at Mcdonough and Shaw, I'd bring the same skill and enthusiasm to succeed.
Thank you very much for your time and consideration. Please find my resume attached, and I look forward to hearing from you.
Robert Flynn
Copyright © 2023 VisualCV
Select Your Language :

Legal Receptionist Cover Letter Examples
Use these Legal Receptionist cover letter examples to help you write a powerful cover letter that will separate you from the competition.

Legal receptionists are the first point of contact for people who need legal assistance. They need to be organized, efficient, and have excellent communication skills.
In order to be considered for a legal receptionist position, you need to submit a well-written cover letter. Check out the examples below to learn how to write a cover letter that will get you the job.
Formal/Professional Writing Style Example
With my strong background in legal administration and exceptional interpersonal skills, I am confident that I would be a valuable addition to your team as your next Legal Receptionist.
Currently, I am employed as a Legal Secretary at a reputable law firm where I have honed my ability to provide exceptional administrative support to a team of attorneys while maintaining a welcoming and professional atmosphere for clients. My experience includes managing schedules, preparing legal documentation, and assisting with case management tasks, all while ensuring that deadlines are met and clients' needs are addressed efficiently and effectively. My strong organizational skills, attention to detail, and proficiency in legal software tools are well suited to the demands of a busy legal office.
Furthermore, I possess outstanding communication skills, both written and verbal, which allow me to effectively liaise between the attorneys, clients and court officials in a courteous and professional manner. My ability to deal with sensitive and confidential information with discretion is an asset that I believe would make me an invaluable team member in your organization.
As a highly motivated individual with a genuine passion for law and a dedicated work ethic, I am eager to contribute to the continued success of your organization in the capacity of Legal Receptionist. I am excited about the prospect of working at your prestigious firm and look forward to discussing my qualifications in greater detail.
Thank you for considering my application. I look forward to the opportunity to further demonstrate how my skills and experience can benefit your organization.
[Your Name]
Entry-Level Writing Style Example
As a recent graduate with a Bachelor of Arts in Legal Studies from the University of Central City, I have gained valuable knowledge and skills in legal research, communication, and office administration. I am excited about the opportunity to apply these skills in a professional legal environment with your renowned law firm.
During my time at the University of Central City, I completed an internship at a local law firm, Smith & Associates. In this role, I was responsible for managing appointments, maintaining client files, and greeting clients at the reception desk. This experience has provided me with working knowledge of legal procedures and the ability to multitask effectively in a fast-paced environment. Furthermore, I have developed a strong commitment to providing excellent customer service and believe that my friendly and professional demeanor would make me a valuable addition to your team.
I am particularly drawn to your firm due to its dedication to providing quality legal services to your clients and its commitment to fostering a supportive and collaborative work environment. I am confident that my skills, passion for the legal profession, and my keen eye for detail make me an ideal candidate for the Legal Receptionist position.
Thank you for considering my application. I look forward to the opportunity to further discuss my qualifications with you and to learn more about your firm. Please feel free to contact me at your earliest convenience to schedule an interview.
[Your Full Name]
Networking/Referral Writing Style Example
I was referred to this opportunity by my esteemed colleague, [Referrer's Name], who is currently working in your [Department Name] and has spoken highly of the team, work environment, and growth potential at your firm. As someone who values interpersonal relationships and thrives in fast-paced environments, I am confident in my ability to excel in this role and contribute meaningfully to your organization.
Having worked as a receptionist for over three years in a law firm, I believe that the combination of my exceptional organizational skills and experience in the legal sector make me the perfect candidate for this position. My friendly, yet professional communication style has allowed me to excel in managing incoming calls, coordinating appointments, and liaising with clients, colleagues, and legal professionals alike. Additionally, I am proficient with several software programs, including Microsoft Office Suite and legal practice management software.
In my previous role, I played a key part in streamlining administrative processes, thereby reducing errors and increasing efficiency. I consistently received positive feedback from my supervisors as well as clients who appreciated my commitment to ensuring positive interactions and experiences.
I am excited about the potential opportunity to join your team and leverage my skills to contribute to your firm's continued success. Thank you for considering my application. I look forward to the opportunity to further discuss my suitability for the Legal Receptionist position and how my experience can benefit your organization.
Enthusiastic/Passionate Writing Style Example
As someone who has always been captivated by the legal field, I was thrilled to come across this opportunity to combine both my interpersonal skills and my aspiration to contribute to your firm's objectives. Your reputation for upholding a high level of professionalism and commitment to clients has drawn me to your organization, and I am truly excited about the possibility of joining your team.
My experience in client-facing roles and attention to detail would make me an ideal candidate for this position. I take great pride in delivering outstanding customer service to every individual and promptly attending to their needs. Throughout my previous roles, I have been commended for my ability to multitask, graciously handle high-pressure situations, and adapt quickly to changing priorities.
Moreover, I understand the importance of confidentiality, time management, and organization in the legal industry. I am eager to apply my skills in these areas and become a valuable asset to the firm. My strong work ethic, dedication to continuous learning, and positive attitude will make me a seamless addition to your team.
You can have complete confidence in my ability to expertly manage the reception area, efficiently handle administrative tasks such as scheduling appointments and filing important documents, and warmly welcome clients with the utmost professionalism.
In conclusion, I am thrilled about the prospect of becoming a part of your esteemed team and contributing to the success of your firm. Thank you for considering my application. I eagerly await the opportunity to further discuss my qualifications and demonstrate my enthusiasm for this role.
Problem-Solving Writing Style Example
I have carefully reviewed the job description and requirements, and I am confident that my background in legal administration, combined with my strong interpersonal and problem-solving skills, make me an ideal candidate for this role. As someone who is eager to contribute to the ongoing success of your firm, I have identified some key challenges that a Legal Receptionist may encounter at your organization and wanted to outline how my capabilities can help address them effectively.
Firstly, I understand that maintaining a professional and welcoming environment is critical to the success of any law firm. In my previous role as a legal receptionist, I consistently greeted clients with warmth, efficiency and professionalism, resulting in positive client feedback and generating a positive impression of the firm. Furthermore, I am adept at anticipating clients' needs and potential issues, allowing me to provide timely support and ensuring uninterrupted services.
Secondly, effective scheduling and organization are crucial to ensuring that attorneys can focus on providing excellent legal counsel. Possessing extensive experience in managing complex calendars, I am confident in my ability to coordinate appointments and meetings while minimizing scheduling conflicts, ultimately avoiding any disruptions to crucial legal work.
Lastly, with an increasing reliance on technology for communication and organization, it is essential to have a tech-savvy Legal Receptionist. My proficiency in legal case management software, MS Office applications and various communication tools have enabled me to streamline administrative processes and enhance communication between clients and attorneys. I am also well-versed in maintaining confidentiality, which is absolutely vital in the legal sector.
In summary, I am excited to bring my strong administrative skills, commitment to providing exceptional client service, and aptitude for technology to this Legal Receptionist role, ultimately supporting the firm's objectives and contributing to its continued success.
Thank you for considering my application. I would be grateful for the opportunity to further discuss my qualifications and demonstrate how I could be an asset to your team.
Storytelling/Narrative Writing Style Example
As I reflect upon my professional journey, I am reminded of a pivotal moment that solidified my passion for the legal field and ultimately led me to apply for this role. It was during a particularly challenging period in my life when I found myself navigating the complexities of a legal matter. Although the circumstances were less than ideal, I was fortunate to have a compassionate and skilled legal team by my side. Their unwavering support not only eased my stress but also illuminated the value of a strong legal support system.
This experience was the catalyst that led me to pursue a career in the legal field, and I believe my background in office administration and my enthusiasm for helping others make me an ideal candidate for the Legal Receptionist position at your firm. Having worked in various administrative roles, I have honed my ability to efficiently manage multiple tasks while maintaining a high level of professionalism and attention to detail. Additionally, my strong communication skills and empathetic nature ensure that I can provide exceptional service to clients, colleagues, and visitors alike.
In a field where first impressions are crucial, I understand the importance of being the welcoming and informative point of contact for your clients. I am confident that my warm demeanor, dedication to customer service, and passion for the legal profession will make me a valuable asset to your team.
Thank you for considering my application. I am eager to contribute my skills and enthusiasm to your firm and would appreciate the opportunity to discuss my qualifications further in an interview. Please find my resume attached for your review. I look forward to the possibility of joining your esteemed organization.
Early Interventionist Cover Letter Examples
Mechanical design engineer cover letter examples, you may also be interested in..., community manager cover letter examples, financial administrative assistant cover letter examples & writing tips, medical information specialist cover letter examples & writing tips, area sales manager cover letter examples.
Legal Receptionist Cover Letter Example
A Legal Receptionist performs different tasks at a legal firm like answering the client's questions, attending phone calls, keeping the reception area clean and presentable, etc. He handles correspondence and manages the activities, programs, and tasks of the law firm.
Writing a cover letter for your dream job is a difficult task. Luckily, writing a Legal Receptionist Cover Letter is super easy with our sample cover letter. Our proprietary easy-to-use generator makes short work of all your cover letter needs and will help you accomplish your goals.
What to Include in a Legal Receptionist Cover Letter?
Roles and responsibilities.
A Legal Receptionist is responsible for offering legal forms and documents to potential clients. He also handles administrative tasks like data entry, form processing, establishing, and drafting case files. He acts as a liaison between the law firm partners, associates, employees, and clients regarding the scheduling of meetings, routing, etc.
Observing business etiquette, and maintaining a professional appearance .
Directing the flow of mail, faxes, and deliveries to reach the intended recipients.
Ordering and replenishing office supplies.
Managing the maintenance and repair of office equipment .
Assisting with copying, scanning, faxing, emailing, note-taking, and travel bookings.
Preparing meeting facilities, and arranging refreshments, if required.
Education & Skills
Additionally, the cover letter for a legal receptionist should mention the following skillset:.
Communication skills.
Knowledge of basic legal terms.
Supervisory abilities.
Customer service skills.
Organizational skills.
Successful cover letters for Legal Receptionist often mention the following two qualification routes:
A high school diploma; previous work experience in a law office may be required.
Legal Receptionist Cover Letter Example (Text Version)
Dear Mr./Ms.,
This Letter is regarding my interest in applying for the post of Legal Receptionist at [XXX Law Firm]. I have comprehensive experience in coordinating reception duties and assisting in administrative activities in a legal environment. I believe that my work experience aligns perfectly with the expertise you are seeking in your law firm.
[XXX Law Firm] is the best-known Law Firm in the country for the excellent representation and service they provide to their clients. They cover multi-disciplinary areas of law and takes pride in having the top lawyers and partners in their team. Their goals are well aligned with their vision of touching more lives and help people.
I have been working as the Receptionist of [YYY Law Firm] for the past two years. I perform the following functions at my current place of work:
Ensured that the reception area was well attended at all times.
Answered all the incoming calls and responded to all the queries in a prompt and clear manner.
Scheduled in-person meetings and virtual meetings with firm executives and clients effectively.
Maintained a record of all people and clients who visited the law firm in the logbook and firm database.
From my current experience, I have acquired strong supervisory skills and also how to prioritize tasks. I can handle several tasks and ensure that the assigned work is done at the right time. My experience of working in the legal environment aligns well with your requirements.
I would appreciate it if we can discuss this in detail. Thank you for your time and consideration.
Sincerely, [Your Name]
An ideal Legal Receptionist Cover Letter should highlight career achievements and expertise. Customize the cover letter according to the Law firm you are applying for and always research about the firm and the recruiting manager in advance. Mention the skills which you possess to highlight your resourcefulness. Increase the chances of getting your dream job by creating a good resume using our Legal Receptionist Resume Sample .
Customize Legal Receptionist Cover Letter
Get hired faster with our free cover letter template designed to land you the perfect position.
Related Legal Cover Letters
Privacy preference center
We care about your privacy
When you visit our website, we will use cookies to make sure you enjoy your stay. We respect your privacy and we'll never share your resumes and cover letters with recruiters or job sites. On the other hand, we're using several third party tools to help us run our website with all its functionality.
But what exactly are cookies? Cookies are small bits of information which get stored on your computer. This information usually isn't enough to directly identify you, but it allows us to deliver a page tailored to your particular needs and preferences.
Because we really care about your right to privacy, we give you a lot of control over which cookies we use in your sessions. Click on the different category headings on the left to find out more, and change our default settings.
However, remember that blocking some types of cookies may impact your experience of our website. Finally, note that we'll need to use a cookie to remember your cookie preferences.
Without these cookies our website wouldn't function and they cannot be switched off. We need them to provide services that you've asked for.
Want an example? We use these cookies when you sign in to Kickresume. We also use them to remember things you've already done, like text you've entered into a registration form so it'll be there when you go back to the page in the same session.
Thanks to these cookies, we can count visits and traffic sources to our pages. This allows us to measure and improve the performance of our website and provide you with content you'll find interesting.
Performance cookies let us see which pages are the most and least popular, and how you and other visitors move around the site.
All information these cookies collect is aggregated (it's a statistic) and therefore completely anonymous. If you don't let us use these cookies, you'll leave us in the dark a bit, as we won't be able to give you the content you may like.
We use these cookies to uniquely identify your browser and internet device. Thanks to them, we and our partners can build a profile of your interests, and target you with discounts to our service and specialized content.
On the other hand, these cookies allow some companies target you with advertising on other sites. This is to provide you with advertising that you might find interesting, rather than with a series of irrelevant ads you don't care about.
Legal Receptionist Cover Letter Example
Enhance your career prospects & get inspiration for your cover letter with our free, downloadable Legal Receptionist cover letter example. Use this cover letter example at no cost or revise it in our HR-approved cover letter builder.
Related resume guides and samples
How to build a jaw-dropping attorney resume
How to build a great resume for a legal counselor position
Write the ideal law clerk resume with this quick guide
The ultimate guide to writing a resume as a lawyer
Optimize your legal administrative assistant resume with this quick guide
Key steps to writing a legal secretary resume
Legal Receptionist Cover Letter Example (Full Text Version)
Robert Gostomski
Dear Head of Human Resources,
As a Legal Receptionist with 3 years of experience working for both a large firm and a boutique consultancy, I apply with enthusiasm for this opportunity.
I am currently the Receptionist/Legal Secretary at Huron Law Group, where for the past 2 years I have supported 23 lawyers within family law, human rights law, and immigration & asylum law. Mirroring your requirements, I manage the office calendar, complete legal notices and memos, process payments, and carry out audio typing. In addition, I meet and greeting clients and visitors. answer and direct incoming telephone calls, and maintaining high standards within the waiting area and meeting rooms.
Prior to this, I was a Legal Secretary at Bastio & Bastio Legal Consultancy for 1 year before relocating to Miami.
In addition to my experience, I am currently completing my Juris Doctor. I am adept at all software in your ad, including Microsoft Office, MyCase, Bill4Time, and Slack. I possess excellent verbal and written communication skills, a high level of accuracy and attention to detail, strong organizational and prioritization skills, with a proactive approach towards problem solving and the ability to work under pressure, sticking to tight deadlines.
Please find attached my resume for your consideration. Thank you very much for your time. I look forward to hearing from you regarding next steps.
Yours faithfully,
Milan Šaržík, CPRW
Milan's work-life has been centered around job search for the past three years. He is a Certified Professional Résumé Writer (CPRW™) as well as an active member of the Professional Association of Résumé Writers & Careers Coaches (PARWCC™). Milan holds a record for creating the most career document samples for our help center – until today, he has written more than 500 resumes and cover letters for positions across various industries. On top of that, Milan has completed studies at multiple well-known institutions, including Harvard University, University of Glasgow, and Frankfurt School of Finance and Management.
Edit this sample using our resume builder.
Don't struggle with your cover letter. artificial intelligence can write it for you..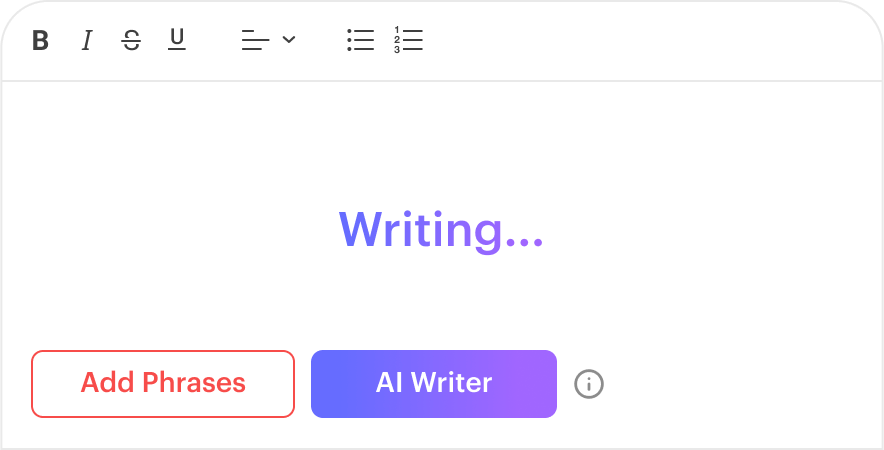 Similar job positions
Law Clerk / Legal Clerk Counselor Legal Administrative Assistant Attorney Legal Secretary Lawyer / Advocate
Related legal administrative assistant resume samples
Related legal administrative assistant cover letter samples
Let your resume do the work.
Join 3,600,000 job seekers worldwide and get hired faster with your best resume yet.