The History of Art Therapy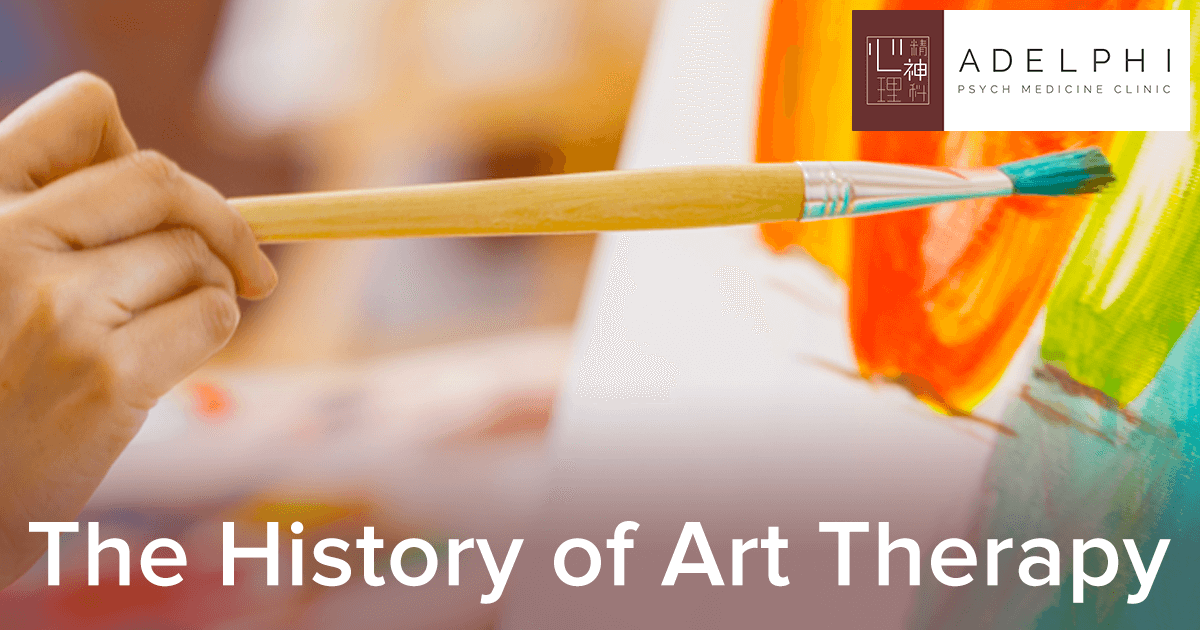 The Connection Between Art & Emotion
For centuries, humans have used artistic expression as a means of communicating stories, ideas and documenting significant events. As art became an important fixture in culture and in history, it was accepted and widely celebrated that art and the expression of emotions were synonymous with each other.
The Origins of Formal Art Therapy
The formal practice of art therapy has its origins in the mid-20th century Europe, with the coining of the term being attributed to British artist Adrian Hill in 1942.
At a time where thousands suffered in sanatoriums from tuberculosis, it was observed that drawing and painting was a creative outlet for patients that provided them the freedom their confines did not.
The practices in art therapy soon spread to mental hospitals through the work of Edward Adamson, who observed and further studied the connection between artistic expression and emotional release. The British Association of Art Therapists was founded in 1964.
Spreading Art Therapy Worldwide
Art therapy was being practiced in the United States around the same time, with the most influential North American practitioners being educator Margaret Naumburg and artist Edith Kramer.
Naumburg linked art to the expression of the unconscious through free association. Kramer became an important figure in laying the groundwork for art therapy education. The American Art Therapy Association was founded in 1969.
More organizations around the world modelled themselves after these associations, including the Professional Association for Art Therapy in Australia, New Zealand and Singapore which has evolved in practice and its geographic scope since its inception in 1987.
Rooting Itself in Education
As more ground was gained in the field of art therapy, it grew important roots in the field of education and approaches used in child psychotherapy . By employing art therapy within the therapeutic process, children are able to express feelings through their art in times of underdeveloped or limited vocabulary.
The practice of art therapy has gained ground as a solid psychotherapy practice and approach within education by practitioners all over the world.
Research and Innovation in the Field
It's been widely studied and observed how art therapy is effective to treat trauma , abuse , grief, anxiety , and eating disorders . It is a helpful tool to alleviate stress through major life transitions and eases pain and suffering associated with mental, physical and emotional diseases.
By working to bring the conscious, unconscious and subconscious into expressive and tangible forms, the creative processes involved in art therapy have been praised for their ability to encourage personal growth, mindfulness, and self-discovery.
As art therapy education continues to develop within the world's top higher education institutions, new forms of research and practice are being developed that blend art therapy and other methods of psychotherapy. These innovations are being researched, documented and shared across the community of practice worldwide.
It's the belief that through the application of the creative process through art therapy and other methods such as play therapy, mindfulness exercises, and using tools such as sand-tray, people achieve a greater sense of personal well-being.
Written By Adelphi Psych Medicine Clinic
https://adelphipsych.sg/ms-joanna-tan/ https://adelphipsych.sg/art-therapy-in-singapore/ http://www.baat.org/About-Art-Therapy http://www.arttherapyjournal.org/art-therapy-history.html http://sallymarkley.com/art-therapy/
Contacting Us:
Telephone: 62509833 / Fax: 64932266
1 Coleman Street, The Adelphi
#04-32, Singapore 179803
Monday-Saturday: 10am to 7pm
Sun & PH: By Appointment
Navigate Our Site
Our Clinicians
Blog / News
Depression Treatment
Art Therapy
EMDR Therapy
Shoplifting Offenders Recovery and Treatment (SORT)
Our Partners
Recent Posts
Depression: Silent Suffering Through Tinted Glasses
Adelphi Psych Medicine Clinic: Psychology and Neuropsychology Medical Centre of the Year in the Asia Pacific
Addressing The Mental Health Of Singapore Youth Entering The Workforce
Reset Days for Boosting Employee Wellbeing
The State of Singaporean Mental Health
Board of Directors
Corporate Sponsors
Featured Artists
Art Classes     
Art For Recovery
Housing Support
Find Treatment
Addiction Treatment and Recovery Resources for Harford County, Maryland
Home » Blog » Healing Through Self-Expression: The History of Art Therapy
Healing Through Self-Expression: The History of Art Therapy
While "art therapy" may sound like a distinctly new-age concept, it is anything but. Humans have always understood the therapeutic value of expressing themselves creatively. Some researchers place the earliest known intersection of medicine and the arts as far back as the cave-dwelling cultures of 40,000 years ago. 1 Unless you happen to be a brontosaurus, that doesn't qualify as "new age" by any means.
The History of Art Therapy
Art therapy can be defined in a number of ways. In a modern context, art therapy is usually a structured program where someone engages with an artistic process (e.g., a painting lesson or learning a musical instrument) with the deliberate intention of treating some mental or physical condition. Art has always been therapeutic, however. As a result, the story of art therapy begins long before any research experiments or scientific journals.
Art Therapy Pre-History
Pinpointing the origin of art therapy is impossible. Humankind has been communicating through drawing, dancing, storytelling, and the creation of aesthetically pleasing objects since before written history was a concept. This artistic expression has always been deeply linked to spiritual and therapeutic uses.
Today, the boundaries between art, medicine, and religion are very well defined, even to the point where these seem like entirely separate concepts with no meaningful overlap. For many ancient cultures, however, these distinctions were blurred to the point of nonexistence. A particular statue, for example, might be carved for use in a healing ritual that also had a deeply religious element to it. These early connections between the creation of aesthetic objects and the healing of the body, mind, and spirit may seem ancient and distant, but this tradition is still very much in line with the function and purpose of today's more structured art therapy.
Art Therapy in Europe's Tuberculosis Sanatoriums
Art therapy as a formally structured medical practice began in Europe in the mid-1900s. The term itself is most often attributed to Adrian Hill, a British artist, who is believed to have coined the phrase "art therapy" in the 1940s.
Early use of art therapy occurred while treating tuberculosis patients. Tuberculosis was rampant throughout much of the era. In those days, treatment most often involved locking the infected (and contagious) patient in a sanatorium. These facilities existed as a combination of a modern medical quarantine center and inpatient hospital. In fact, art therapy sees continued use in tuberculosis cases today. 2
People noticed that tuberculosis patients who expressed themselves through drawing and painting seemed to suffer less overall. By engaging in an artistic process and expressing themselves through a visual medium, they experienced a level of freedom and interactivity that their lonely, confined circumstances did not otherwise allow. It was obvious to observers among medical staff and patient families that the creation of art provided a healthy emotional release that was beneficial to the recovery process.
These theories and practices were adopted and formalized by mental hospitals and other institutions throughout Europe at a fairly rapid pace. By 1964, the United Kingdom was home to a professional organization calling itself The British Association of Art Therapists.
Art Therapy Comes to America
The American Art Therapy Association was not far behind, being founded five years later in 1969. Educator Margaret Naumburg was instrumental in popularizing art therapy with American patients and institutions. Naumburg's work was deeply psychological and focused on expressing unconscious and subconscious thoughts through free association forms of art. Popular American artist Edith Kramer was another early proponent of art therapy in the United States.
What Does Art Therapy Do?
As with art itself, your therapeutic relationship to art can be a deeply personal and subjective thing. Just as art can be used and understood in almost unlimited ways, there are also nearly limitless health and wellness implications for art therapy. Psychology, emotional wellness, cognitive development, and even cardiovascular health are just a few of the areas in which art therapy might improve your overall health. It all depends on what sort of art you're doing and how you're going about it.
Specific applications for art therapy treatment include:
Expression of thoughts or feelings for persons with limited vocabulary/nonverbal persons.
Psychotherapy related to trauma, abuse, grief, and related issues.
Anxiety reduction.
Treatment of eating disorders.
Connection to subconscious or unconscious thought patterns.
Art Therapy in Action
You don't need a medical diagnosis to benefit from art therapy.
Some examples of simple, everyday ways art therapy can have positive manifestations on anyone's overall well-being include:
The artistic process is deeply meditative for many people, and meditation has a variety of positive effects. 3
A dancer regularly engages in exercise and reaps all the health benefits that come with it. 4
A sculptor working in heavy materials will develop muscle tone and endurance.
Creative writing can be a great way for someone to work out psychological and emotional issues at a distance by projecting them onto fictional characters
Regular daily journaling is a great practice for people who are equipped to confront their issues in a less abstract way.
Emergent forms of modern art (e.g., multimedia experiences, narrative video games) often involve teams of artists sharing highly specialized skills while collaboratively solving problems to create a piece of interactive art. The social and technical elements of such art forms can have a positive impact on many aspects of cognitive and emotional health.
General non-medical applications can increase mindfulness and help achieve personal growth.
These are just a few specific examples. The ways in which art can be therapeutic to you are only limited by your imagination and your willingness to engage with the artistic process in a healthy and open way.
Is Art Therapy Scientifically Proven?
Some people mistakenly see art as being at odds with science, but art therapy is a beautiful and powerful intersection of the two. There is serious ongoing research into art therapy for a variety of applications, treating everything from AIDS to Parkinson's.
Research conducted by the American Journal of Art Therapy found that people with mental health issues can benefit from the presence of art, and from art therapy.In fact, one study examined 27 reports on this subject to determine the effectiveness of art therapy and found that the following clinical populations experience significant positive impact:
Cancer patients
Individuals coping with trauma or PTSD
Those with a mental health or substance use disorder
Prison inmates
Elderly populations
Others who face daily challenges
In general, clients who have experienced emotional trauma, physical violence, domestic abuse, anxiety, depression, and other psychological challenges find that art therapy helps them cope.
Art therapy is a recognized profession, with its own master's level training program. However, science is still studying the full benefits. For example one belief, not yet proven by science, is that different art media activate different brain regions. Some researchers have noted that media such as watercolor or clay helps the individual tap into more emotional centers. Whereas more technical activities that require measuring or building something 3D instead use more cognitive processes.
Some mental health professionals believe that a patient's work often contains symbolic meanings, and these reflect memories and emotions that are difficult to access with words alone. Case studies do suggest that these treatments are effective. However, because art therapy engages many different parts of the brain, it's difficult to pinpoint exactly which part to focus on for an isolated study. A study that could untangle all of the various aspects of seeing, thinking, or doing (visual, cognitive, or motor skills) would be a big challenge.
Is Art Therapy for Me?
You can get lost in a self-guided art-for-therapy project, such as art journaling , or find a more structured class with an art therapist depending on your needs and personal style. If you require serious medical or psychiatric intervention, many modern in-patient programs for common issues like addiction now offer alternative therapies, including art therapy.
Whatever your specific needs, experience and science tell us that art can help. For a person who is struggling with the symptoms of trauma or stress, for example, learning to express your feelings in a soothing and supportive way can be extremely helpful.
Nearly 23 million Americans struggle with mental health and substance use disorder issues every day. 6 Only a small fraction of them will ever receive the expert care and consistent support needed for a successful, lasting recovery.
Support Art for Recovery
At ECHO Recovery, our mission is simple: to help as many people as possible find effective addiction treatment, education, sober housing and access to supporting mental health services, such as art for therapy classes, events and workshops. We believe in the power of art and want to make free therapeutic art activities accessible to all that need them.
Donate to ECHO Recovery today. Your donations will be used to support our Art for Recovery initiative. For more information visit our Art Corner and be sure to sign up for our newsletter to receive updates on future events, featured artists and merchandise for our Art Cart . Every effort, small or big, helps!
Fancourt, D. (2017-05-25). A history of the use of arts in health. In Arts in Health: Designing and researching interventions. Oxford University Press. Retrieved 1 Mar. 2022, from https://oxford.universitypressscholarship.com/view/10.1093/oso/9780198792079.001.0001/oso-9780198792079-chapter-1.
David, I. R., & Ilusorio, S. (1995). Tuberculosis: Art therapy with patients in isolation. Art Therapy, 12(1), 24-31.
Beauchamp-Turner, D. L., & Levinson, D. M. (1992). Effects of meditation on stress, health, and affect. Medical Psychotherapy: An International Journal. https://psycnet.apa.org/record/1994-18824-001
Penedo, F. J., & Dahn, J. R. (2005). Exercise and well-being: a review of mental and physical health benefits associated with physical activity. Current opinion in psychiatry, 18(2), 189-193. https://journals.lww.com/co-psychiatry/Abstract/2005/03000/Exercise_and_well_being__a_review_of_mental_and.13.aspx
Arkhipova, S., & Lazutkina, O. (2022). Psychomotor development of preschoolers with speech pathologies by means of art therapy techniques. Revista Tempos e Espaços em Educação, 15(34), 1.
Drug abuse statistics. (2021) Retrieved March 2, 2022, from https://drugabusestatistics.org/
Jenny Weatherall is the co-owner and CEO of Eminent SEO, a design and marketing agency founded in 2009. She has worked in the industry since 2005, when she fell in love with digital marketing… and her now husband and partner, Chris. Together they have 6 children and 3 granddaughters.
Jenny has a passion for learning and sharing what she learns. She has researched, written and published hundreds of articles on a wide variety of topics, including: SEO, design, marketing, ethics, business management, sustainability, inclusion, behavioral health, wellness and work-life balance.
Comments This field is for validation purposes and should be left unchanged.
Have Questions About Our Foundation?
First Name *
Last Name *
Reason For Contact Reason For Contact Art For Recovery Volunteers Jobs Donations Looking for Housing Other
Subscribe to Newsletter
Email This field is for validation purposes and should be left unchanged.
Join The Echo Community
Get social with us. Join us on social media and help raise awareness for the cause. #ECHORecovery This error message is only visible to WordPress admins Error: There is no connected account for the user echorecovery.
Pin It on Pinterest
History Lesson: The Beginnings and Progression of Expressive Arts Therapy
Expressive Arts Therapy can be traced back to the mid twentieth century and has beautifully blossomed into the twenty first century. That said, the field of is rather new and is still evolving and expanding. Expressive Arts Therapy is viewed as a hybrid discipline, meaning that it is rooted heavily in the fields of psychology, and of course – art. The work of an art therapist draws characteristics from both psychology and art, creating a unique, new entity. Art-making comes naturally to humans; therefore, the development of the profession of art therapy is a formal application of long-standing human tradition influenced by the changing times and the needs of society. Modern expressive arts therapy emerged in the early 1900's when psychiatrists began categorizing the spontaneously created art works of asylum patients.
The field of psychology has a long and unfortunate history of stigmatizing mental illness. We have come a long way, but sadly there is still a stigma surrounding the very delicate but necessary topic of mental health. In the nineteenth century "mental illness was regarded with fear and misunderstanding as a manifestation of either divine or demonic forces" (Vick, 2003, p.7). In response, researchers questioned misbeliefs about mental illness and began to theorize that creative expression may be used to illustrate the truth about mental illness and how to combat it effectively. The potential for art to be used as more than just a gateway into the mind, but as a treatment tool was beginning to be recognized.
During the 1940's to 1970's, Margaret Naumburf began organizing the expressive arts into therapy as we know it -- she is often referred to as the Mother of Art Therapy. With her influence, some of the first formal degree programs in art therapy began to form. In the 1970's is where we first saw a shift from formalized verbal directives in session to incorporating the use of expressive materials and allowing clients to interpret their own work. Since there was no formal training for this profession, many early expressive arts therapists were trained in other fields and often mentored by psychiatrists, analysts, and other medical health professionals (Vick, 2003, p.8). The founding of the American Art Therapy Association in 1969, along increased number of research publications from the 1970's to 1980's, further evolved the professional identity of today's expressive arts therapist -- the field has has continued to grow and flourish since.
Written by Jeana Alfano, Artful Life Intern, Criminal Justice
Modified by Jen Spanedda, Artful Life Intake Coordinator
Debunking the Myths about Art and Accessing Your Inner Artist
Therapeutic activity: 30 minutes of calm -- with slime.
Search form (GSE) 1
The rise of expressive therapies.
Creative arts therapies have gained global acceptance—due in large part to the work of Lesley's pioneering faculty and international alumni.
How can an Ethiopian refugee cope with the trauma of leaving her home? And how does a soldier manage his memories of a brutal war? Or an autistic child learn to temper the feelings that cause him to act out?
Thousands of people around the world are discovering the power of creative expression—participating in art, dance, drama, expressive arts, music, and writing—to improve their mental, emotional, and physical well being.
Where it started
Expressive therapies, also known as creative arts therapies, has a history that extends back to the ancient Egyptians. Lesley Professor Shaun McNiff , who established the Expressive Therapies program in 1974, calls it "arts-based knowing." Expressive therapies came into a more prominent role in current culture with the arrival of psychiatry in the late 1800s and early 1900s. It gained significance throughout the 20th century and is now used in medical facilities, schools and veteran's groups worldwide. Today, rigorous standards and licensure requirements have earned expressive therapies greater recognition from health professionals and the public. 
Lesley's pivotal role
Lesley plays a pivotal leadership role in the global expressive therapies movement. Our graduates contribute to, and extend, the reach of this movement across the U.S. and internationally.  
As one of the first degree programs, we've encouraged and advanced the practice of creative arts therapies in over 120 countries. Today, our students specialize in art therapy, dance therapy, drama therapy, expressive arts therapy, or music therapy. In just over 40 years, this little understood mind/body healing practice has become an accepted healing force. As Dr. McNiff notes, "The empirical evidence is staggering. We started something that has spawned a field."
Number of years since Lesley pioneered the study of Expressive Therapies.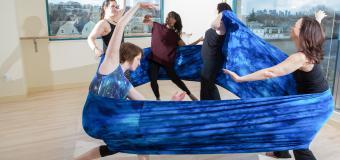 Largest expressive therapies program in the world
Where our graduates work, expressive arts therapy can treat:.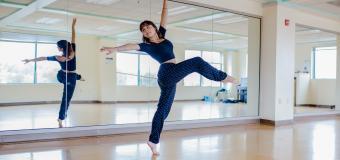 Expressive Therapies Accreditation
Experience-based evidence.
There is clear, usage-based evidence of the positive effects of expressive therapies in helping treat children and adults who've experienced trauma, cancer patients, people with post-traumatic stress disorder (PTSD), dementia and more. Creative therapies have also been shown to improve concentration, lower anxiety and possibly prevent suicide. 
Some form of creative therapy has been practiced by cultures throughout the ages as a way to provide relief from acute emotional distress. As neuroscience unfolds more about the mind/body connection, practitioners point to the benefits of engaging in a creative process that helps promote healing. Studies tracking brain changes during these engagements point to an alteration in brain function, which may contribute to the relearning of key skills and mental, emotional, and physical healing.
"Our alumni and students are out there doing the work, watching its effects," says Michele Forinash , division director in Expressive Therapies. "We've helped Boston Marathon bombing victims, soldiers coming back from the war, and our graduates are taking that skill and knowledge back out into the field," says Dr. Forinash.
Effective use in PTSD and beyond
PTSD is defined as "an anxiety disorder that can develop after exposure to a terrifying event or ordeal in which grave physical harm occurred or was threatened." PTSD affects all aspects of a person's life, from jobs to relationships. Children who suffer from PTSD can have difficulty in school and experience behavioral issues, isolation, and phobias.
In a study of PTSD sufferers, Joshua Smyth, PhD, at Pennsylvania State University, related the need for, and evidence of, results with what he calls "alternative therapies" that provide access to sufferers' experiences without directly recalling these experiences verbally. 
"Each of these approaches allows individuals with PTSD to experience and/or express their thoughts and feelings without necessarily having to verbalize the trauma, share this verbalizing with others, or directly confront the trauma, if they are not ready. Alternative therapies, in general, also focus on creating an environment in which the patient feels safe, and then providing an expressive medium that does not threaten that feeling of safety." 1  
A number of non-traditional creative/expressive therapies have demonstrated at least preliminary effectiveness in reducing PTSD symptoms, reducing the severity of depression (which often accompanies PTSD), and/or improving quality of life. The documented impact of the creative arts therapies on symptoms of trauma and post-traumatic stress disorder has inspired two national summits on arts and health in the military by Walter Reed National Military Medical Center.
In an issue of Advances in Psychiatric Treatment , Karen Baikie and Kay Wilhelm outline the emotional and physical health benefits of expressive writing on PTSD sufferers. While short term results show an increase in distress and negative mood, longer term results show improved moods, liver and lung functions, as well as behavioral improvements which include reduced absenteeism, improved memory, higher grade point averages and less depressive symptoms.
The neuroscience of arts and healing
Over the past decade, health psychologists have begun looking at how the arts might be used to heal emotional injuries, increase understanding of oneself and others, develop a capacity for self-reflection, reduce symptoms, and alter behaviors and thinking patterns.
Researchers are looking into the role of the arts, particularly music, in calming neural activity in the brain. A study by R.E. Krout suggests that music may go so far as to restore functioning in the immune system. He writes: "The activity levels of neurons in the central nucleus of the amygdala decrease in response to calming effects of music, there may be corresponding reductions in the signals being sent to other parts of the brain."
Early trials show promise
Evidence hints at the effectiveness of arts therapies to aid physical healing through the management of stress. Unsurprisingly, stress is a major factor in the treatment of cancer. Female cancer patients in one study described ongoing difficulties such as fear, pain, sleeplessness, activity restriction, reduced self-confidence, and altered social relationships.
When the women engaged in different types of visual art—working in textiles and card-making, collages, pottery, or in paint—they focused more on "positive life experiences" than on their condition. They felt greater self-worth as they worked toward a goal, and found a social identity beyond that of being a "cancer patient." In the very act of "doing," these women, overall, found a place of expression that words alone could not provide. 2
The arts and healing in Israel
Professor Vivien Marcow-Speiser collaborated with Dr. McNiff on the graduate degree programs in Expressive Therapies. She spearheaded Lesley's 1980s extension program in Israel. Dr. Marcow-Speiser's early work in dance therapy treatments in Israel convinced her of the relevance and effectiveness of this "act of doing" and self-expression.
It was clear to her that those who practiced dance, music, and art therapies—the earliest established treatments—began to witness transformations. "The sense of ease, of expression, the palpable relief people received was undeniable," she says. It was this hands-on experience that convinced her of the viability of the program's goals at a time when scholarship had little to stand on. "When we went out to do placements, no one did it. The students became the innovators."
The Israeli Extension program, while no longer in existence, left a lasting legacy in Israel. In its 34 years the program was able to, in the words of Dr. Marcow-Speiser "influence the development of the creative arts therapy field in Israel, where almost half of the country's 5,000 creative arts therapists have been educated at Lesley." Alumni of the program practice worldwide as therapeutic practitioners and scholars.
The Expressive Therapies field is thriving, as evidence for its effectiveness mounts and neuroscience gains a better understanding of the mind/body connection. "Our goal," Dr. Forinash says, "is to provide treatment and care to as many people as we can help, through whatever methods allow us to reach them and aid them most effectively."
(1)   Arts & Healing, Creative, Artistic, and Expressive Therapies for PTSD; Advances in Psychiatric Treatment, Emotional and physical health benefits of expressive writing
(2) American Journal of Public Health, The Connection Between Art, Healing, and Public Health: A Review of Current Literature
Related Articles & Stories
Read more about our students, faculty and alumni.
How Creative Expression Can Benefit Older Adults
Dance therapy program honored for innovation, mitchell kossak receives 'shining star' award, partnership with edi institute enhances expressive therapies training and research.
The History of Art Therapy till Now
September 21, 2023
Arts Therapy
The History of Art Therapy
Art therapy has a rich and fascinating history that stretches back centuries. This creative form of therapy has been used to explore and address emotional, mental, and physical challenges with the transformative power of art. Let's delve into the timeline of art therapy, from its origins to the modern-day, and explore the profound impact it has had on individuals and society as a whole.
Understanding Art Therapy
Before we dive into the history of art therapy, it's important to understand what exactly it entails. Art therapy is a form of psychotherapy that involves the use of various art materials and creative techniques to help individuals express themselves, explore emotions, and work through personal challenges. It is a process that integrates art-making and psychology, allowing people to tap into their inner creativity to gain insight and promote healing.
Art therapy provides a safe and supportive space for individuals to engage in the art-making process. Through the use of different art materials such as paints, clay, and collage, individuals can explore their thoughts, feelings, and experiences in a non-verbal and creative way. This can be particularly beneficial for those who struggle with expressing themselves verbally or find it difficult to articulate their emotions.
By engaging in art activities under the guidance of a trained art therapist, individuals can uncover and explore emotions, thoughts, and experiences that may be difficult to express verbally. Through the artwork created, insights can emerge, and healing can take place. The art therapist acts as a facilitator, providing support and guidance throughout the process, helping individuals make connections between their artwork and their inner experiences.
Definition of Art Therapy
Art therapy can be defined as a therapeutic approach that uses the art-making process and creative self-expression to enhance overall well-being and personal growth. It is a holistic practice that considers the mind, body, and spirit, recognizing the interconnectedness of these aspects of a person's being.
Art therapy is not limited to any specific artistic skill or talent. It is a process that is accessible to everyone, regardless of their artistic abilities. The focus is not on the final product, but on the process of creating and the insights that emerge from it.
Through the art-making process, individuals can engage in self-reflection, gain new perspectives, and develop a deeper understanding of themselves. The act of creating art allows individuals to tap into their subconscious and access emotions and memories that may be difficult to reach through traditional talk therapy alone.
The Purpose and Benefits of Art Therapy
Art therapy serves multiple purposes and offers a wide range of benefits to those who engage in it. It can support emotional healing, facilitate self-discovery, boost self-esteem, improve communication skills , and foster personal growth.
Emotional healing is a central focus of art therapy. Through the art-making process, individuals can externalize and process their emotions in a tangible and visible way. This can provide a sense of relief and release, allowing individuals to gain a greater sense of emotional well-being.
Art therapy also facilitates self-discovery. By engaging in the creative process, individuals can gain insight into their own thoughts, feelings, and behaviors. They may discover new aspects of themselves or uncover hidden strengths and resources.
Furthermore, art therapy can boost self-esteem. Creating artwork allows individuals to see their own capabilities and strengths, fostering a sense of accomplishment and self-worth. The non-judgmental and supportive environment of art therapy sessions also encourages individuals to embrace their own unique artistic expression.
Improved communication skills are another benefit of art therapy. Through the art-making process, individuals can develop new ways of expressing themselves and communicating their thoughts and feelings. This can be particularly valuable for those who struggle with verbal communication or have difficulty finding the right words to express themselves.
Lastly, art therapy fosters personal growth. By engaging in the creative process, individuals can develop coping strategies, problem-solving skills, and a greater sense of self-awareness. They can learn to navigate challenges and develop resilience through the exploration of their own creativity.
The Origins of Art Therapy
Art therapy, in some form, can be traced back to ancient times. Many ancient cultures recognized the therapeutic value of art and used it as a means of healing and self-expression. For example, the ancient Egyptians incorporated artwork into their healing rituals, believing that the visual representation of their gods and goddesses could bring about physical and spiritual healing. The intricate hieroglyphics and colorful murals found in Egyptian tombs were not just decorative, but also served as a means of connecting with the divine and seeking guidance in times of illness or distress.
The Greeks, too, understood the power of art in promoting well-being. They believed that art could help restore balance and harmony to the mind, body, and spirit. In fact, the word "therapy" itself is derived from the Greek word "therapeia," which means "healing" or "service." The Greeks saw art as a form of therapy that could provide solace and relief from emotional turmoil. They used art as a tool for self-expression, allowing individuals to explore their innermost thoughts and feelings through creative expression.
Early Uses of Art as Therapy
During the 18th and 19th centuries, art began to be used more intentionally as a therapeutic tool. Doctors and psychiatrists observed the positive effects of art on patients with mental health conditions, leading to the incorporation of art into various treatment approaches. Artistic activities, such as drawing and painting, were utilized as a means of promoting emotional release, self-reflection, and communication.
One notable figure in the early use of art as therapy was Dr. William James, a prominent psychologist and philosopher. James believed that art had the power to tap into the unconscious mind, allowing individuals to express and process deep-seated emotions that may be difficult to verbalize. He encouraged his patients to engage in artistic activities as a way to explore their inner worlds and gain insight into their psychological well-being.
Another key figure in the early development of art therapy was Dr. Adrian Hill, a British artist who discovered the therapeutic benefits of art during his own battle with tuberculosis. While confined to a sanatorium, Hill turned to art as a means of coping with the physical and emotional challenges of his illness. He found that the act of creating art not only provided a distraction from his pain, but also allowed him to express his fears and anxieties in a tangible form. Inspired by his own experiences, Hill went on to promote the use of art as therapy for others, coining the term "art therapy" in the process.
The Emergence of Art Therapy as a Profession
The formal establishment of art therapy as a profession can be credited to the early 20th century. In the early 1900s, psychiatrists such as Carl Jung and Sigmund Freud recognized the healing potential of art and began incorporating it into their therapeutic practices. They saw art as a way to access the unconscious mind and explore the deep-seated emotions and conflicts that lay beneath the surface.
However, it was Margaret Naumburg, an educator and artist, who truly paved the way for art therapy as a distinct field. Naumburg introduced art therapy as a therapeutic modality based on her experiences working with mentally ill children. She believed that art could serve as a powerful tool for communication and self-expression, allowing individuals to express their innermost thoughts and feelings in a nonverbal way.
Naumburg's work laid the foundation for the development of art therapy as a profession. In 1969, the American Art Therapy Association (AATA) was founded, providing a platform for art therapists to connect, share knowledge, and advocate for the field. Today, art therapy is recognized as a legitimate form of therapy and is practiced in a variety of settings, including hospitals, schools, and mental health clinics.
Art Therapy in the 20th Century
The 20th century brought significant advancements and recognition for art therapy as a legitimate therapeutic approach. Key figures emerged and key developments took place, shaping the future of this transformative practice.
Art therapy, as a distinct field, began to gain traction in the early 20th century. It was during this time that the therapeutic benefits of art-making were recognized and explored in a more intentional and structured manner. The use of art as a means of expression and healing started to gain credibility among healthcare professionals and psychologists.
Key Figures and Developments
One of the notable figures in the history of art therapy is Adrian Hill, a British artist who used art as a form of therapy while hospitalized for tuberculosis in 1942. This experience prompted him to advocate for the use of art in healthcare settings, eventually leading to the establishment of the British Association of Art Therapists. Hill's advocacy and pioneering work laid the foundation for the development of art therapy as a recognized profession.
In the United States, Florence Cane made significant contributions to the growth of art therapy as a profession through her teachings and writings on the subject. Cane, a prominent artist and educator, emphasized the importance of art as a means of self-expression and personal growth. Her influential book, "The Artist in Each of Us: A Guide to Self-Discovery and Growth Through Art," became a seminal text in the field, inspiring countless individuals to explore the therapeutic potential of art.
Another pivotal development in the 20th century was the establishment of formal training programs for art therapists. As the demand for art therapy grew, educational institutions began offering specialized courses and degrees in art therapy. These programs provided aspiring art therapists with the necessary knowledge and skills to effectively integrate art and psychology in their practice.
Art Therapy during World Wars
The World Wars played a significant role in solidifying the importance and effectiveness of art therapy. During this time, art therapy was used to help soldiers cope with the trauma and psychological distress caused by war. Art became a powerful tool for expression, allowing service members to process their experiences and manage their emotions.
Art therapy interventions during the World Wars were diverse and multifaceted. Soldiers were encouraged to create artwork that reflected their thoughts, feelings, and experiences related to their service. This creative outlet provided them with a sense of agency and control over their emotions, allowing them to gain insight and find solace amidst the chaos of war.
Art therapy techniques such as drawing, painting, and sculpture were utilized to help soldiers explore their inner world and communicate their innermost thoughts and struggles. Group art therapy sessions were also conducted, fostering a sense of camaraderie and support among soldiers who shared similar experiences.
Furthermore, art therapy played a crucial role in the rehabilitation of wounded soldiers. Through engaging in art-making activities, injured service members were able to regain dexterity, improve motor skills, and enhance their overall well-being. The creative process served as a form of physical and emotional rehabilitation, enabling them to rebuild their lives and find new meaning in the face of adversity.
Overall, the 20th century witnessed remarkable advancements in the field of art therapy. The contributions of key figures like Adrian Hill and Florence Cane, coupled with the recognition of art therapy's efficacy during times of war, propelled the practice forward. Today, art therapy continues to evolve and thrive as a vital therapeutic approach, offering individuals of all ages and backgrounds a unique avenue for self-expression, healing, and personal growth.
Modern Art Therapy
Art therapy has continued to evolve and expand its reach well into the 21st century. Today, it has found its place in various settings, including healthcare facilities, educational institutions, and community organizations.
Art therapy is a dynamic and versatile field that encompasses a wide range of techniques and approaches. It combines the power of art with therapeutic principles to promote healing, self-expression, and personal growth. This innovative form of therapy has gained recognition and popularity due to its effectiveness in addressing physical, emotional, and psychological challenges.
Art Therapy in Healthcare Settings
In healthcare settings, art therapy is used to support individuals facing a range of physical and mental health challenges. From cancer patients undergoing treatment to individuals recovering from trauma, the creative process offers a unique avenue for expression and healing. Through various art mediums such as painting, drawing, and sculpting, patients are encouraged to explore their emotions, reduce stress, and improve their overall well-being.
Art therapy in hospitals and other healthcare facilities has proven to be a valuable adjunct to traditional medical treatments. It provides patients with a sense of control and empowerment, allowing them to actively participate in their own healing process. Moreover, art therapy has been shown to enhance communication, foster a sense of community among patients, and improve their quality of life.
Art Therapy in Educational and Community Settings
Art therapy has also found a valuable place in educational and community settings, offering individuals of all ages a pathway to self-discovery and personal growth. By incorporating art therapy into schools, community centers, and outreach programs, individuals are provided with a safe and supportive environment in which they can explore their emotions and develop coping skills.
In schools, art therapy is used to enhance students' creativity, self-esteem, and problem-solving abilities. It provides a non-verbal outlet for self-expression, allowing students to communicate their thoughts and feelings in a unique and meaningful way. Through art therapy, students can develop important life skills such as resilience, empathy, and self-awareness, which are essential for their overall development.
In community settings, art therapy offers a platform for individuals to connect with others, share their experiences, and build a sense of belonging. It provides a space for individuals to explore their identities, process their emotions, and develop a deeper understanding of themselves and others. Art therapy groups and workshops promote social interaction, emotional support, and personal growth, fostering a sense of community and empowerment.
Furthermore, art therapy has been used in outreach programs to address social issues and promote social change. By engaging individuals in art-making activities, these programs aim to raise awareness, challenge stereotypes, and foster dialogue around important social issues such as mental health, gender equality, and cultural diversity.
In conclusion, art therapy continues to thrive and expand its reach in the modern world. Its applications in healthcare settings, educational institutions, and community organizations have proven to be transformative and impactful. Through the power of art, individuals are given the opportunity to heal, grow, and connect with themselves and others in profound ways.
The Future of Art Therapy
As we look to the future, art therapy is poised to further transform and adapt to the changing landscape of mental health and well-being. Emerging trends and the integration of technology are set to shape the future of this dynamic field.
Art therapy, a form of expressive therapy that uses the creative process of making art to improve a person's physical, mental, and emotional well-being, has been gaining recognition and popularity in recent years. With its ability to tap into the subconscious mind and provide a non-verbal means of communication, art therapy has proven to be a powerful tool in helping individuals explore their emotions, reduce stress, and gain insight into their thoughts and feelings.
Emerging Trends in Art Therapy
One emerging trend in art therapy is the inclusion of multicultural approaches and the integration of diverse art forms. Recognizing the importance of cultural sensitivity and diverse perspectives, art therapists are incorporating techniques and practices from various cultures into their work. By embracing different artistic traditions and styles, art therapy becomes more inclusive and can better cater to the diverse needs of clients.
Another emerging trend is the exploration of new approaches, such as digital art therapy and virtual reality. With the advancement of technology, art therapists are finding innovative ways to enhance the therapeutic process. Digital art therapy utilizes digital platforms and software to create and manipulate art, providing individuals with a new medium for self-expression. Virtual reality, on the other hand, allows individuals to immerse themselves in virtual environments and engage in therapeutic activities, offering a unique and immersive art therapy experience.
The Impact of Technology on Art Therapy
The advancement of technology has opened up exciting opportunities for art therapy. With the use of digital platforms, individuals can access art therapy resources and engage in creative activities remotely. This is particularly beneficial for those who may have limited access to in-person sessions or who prefer the convenience and flexibility of online therapy. Online art therapy sessions, conducted through video conferencing platforms, allow individuals to connect with art therapists from anywhere in the world, breaking down geographical barriers and expanding the reach of art therapy.
Furthermore, technology has also paved the way for virtual art galleries, where individuals can showcase their artwork and receive feedback from a wider audience. This not only provides a platform for self-expression but also encourages a sense of community and connection among artists and art therapy participants.
In conclusion, art therapy has a long and storied history that spans centuries. From its early uses in ancient civilizations to its formal recognition as a profession in the 20th century, art therapy has continually demonstrated its power to facilitate healing, self-expression, and personal growth. As we move forward, art therapy will continue to play a vital role in supporting individuals' mental health and well-being, adapting to the changing needs of society and leveraging the potential offered by new technologies.
Whether it's through the integration of multicultural approaches, the exploration of new techniques, or the utilization of technology, art therapy is evolving and expanding its reach. The future of art therapy holds promise and potential, as it continues to empower individuals to explore their inner worlds, express themselves, and find healing through the transformative power of art.
Art Therapy Activities to Help You Improve Your Wellbeing
Check them out on amazon today.
I would recommend these books to anyone feeling down. They have the power to fill a person with positivity and calmness. I am certain that lovers of art will find no reason not to love these books. I recommend them to lovers of painting, drawing, and other art-related activities. If you want to venture into art, this book will help hone your skills. Ron Carpenter Amazon Purchase
When I started this book, I thought that it was simply about drawing and painting, but the author had a surprise waiting for me. I had fun, along with positive energy. I rate this book a perfect 5 out of 5 stars. I could not find any reason to deduct a star from this book. The editing of the book was flawless; I found no errors in it. George Johns ARC Reader
The author's words were full of encouragement. She also included drawings to help me understand some of the activities described. This gave me a clear picture of what the author wanted the reader to achieve, and this was very useful. Mary J Brown ARC Reader
Honestly, I couldn't find anything that I did not like about this book. Susan included inspiring quotes in the book that motivated me to continue. The activities were too fun for me to want to stop. Guy B ARC Reader
Susan included questions at the end of each activity which helped me work out my emotional state and how I was progressing. This, I think, made the book even better, as it gave me time to have some deep thoughts about what I was doing. Terrance Newland Amazon Purchase
I had such an amazing time reading and putting into action some of the things shared in this book. Not only did I achieve just what the author said I would, but I also had a lot of fun. A. Howard Amazon Purchase
This was my first time doing some serious art, and I enjoyed it. Maybe I should consider doing more art. I liked that the book wasn't all just talks but had many crucial activities. Karen M ARC Reader
Please note: The information on this website is not intended to replace or treat any mental or physical health conditions. Information presented here does not replace professional, or should be used as a substitute for help, from your registered counsellor or medical practitioner. Always seek help from a qualified art therapist.
Further Reading
Understanding Mindfulness and Art
The Basics of Art Therapy
How to Find a Mindful Arts Therapist for Your Preteen
The Mental Health Advantages of Mindful Art Practices
Reference Manager
Simple TEXT file
People also looked at
Editorial article, editorial: the state of the art in creative arts therapies.
1 The Emili Sagol Creative Arts Therapies Research Center, University of Haifa, Haifa, Israel
2 The School of Creative Arts Therapies, University of Haifa, Haifa, Israel
3 Faculty of Fine Art and Music, University of Melbourne, Melbourne, VIC, Australia
4 The Graduate Art Therapy Program, Florida State University, Tallahassee, FL, United States
5 Department of Creative Arts Therapies, Drexel University College of Nursing and Health Professions, Philadelphia, PA, United States
Editorial on the Research Topic The State of the Art in Creative Arts Therapies
Creative Arts Therapies is an umbrella term for healthcare professions that use the creative and expressive process of art making to improve and enhance the psychological and social well-being of individuals of all ages and health conditions. Creative arts therapies use the relationship between the client and therapist and among clients in group or dyadic therapy in the context of the creative-expressive process as a dynamic and vital force for growth and change. The creative-expressive process engages physiological sensations, emotions, and cognition; facilitates verbal and non-verbal symbolization, narration, and expression of conscious or unconscious conflicts and meaning-making through internal and external dialogue and communication between oneself and others.
The major objective of this Research Topic was to introduce, collect, discuss, and disseminate new clinical practices, scientific evidence, methodologies, theoretical concepts, and notions about Creative Arts Therapies. By publishing this open-access articles under this Research Topic we hope not only to distribute updated knowledge among the many clinicians in this field, but also to inform and convey the importance and significant therapeutic impact of this field, to scientists and clinicians from other psychological disciplines.
Creative arts therapists work in a variety of settings such as hospitals, educational institutions, community mental health facilities, prisons, hospices, and private practices, and include a variety of Professional specializations. Contributors to this Research Topic included experts in dance-movement therapy (DMT), drama-therapy and psychodrama, film therapy, music therapy, and art therapy. The topics of their studies vary from theoretical concepts and underlying mechanisms through methodology and up to evidence-based clinical studies and their review or meta-analysis. In the following paragraphs we summarized the 36 different contributions to this Research Topic, based on their artistic modality.
Dance-Movement Therapy
Seven articles contributed to the modality of dance-movement therapy.
Payne and Brooks , wrote a theoretical article "Different Strokes for Different Folks: The BodyMind Approach as a Learning Tool for Patients with Medically Unexplained Symptoms to Self-Manage" in which, based on research and their DMT practice with patients with medically unexplained symptoms, they proposed a new approach to treat this population: The BodyMind Approach. A description of the theoretical underpinnings and philosophy of the proposed alternative to current interventions is presented as well as a description of the suggested intervention which incorporates creative arts therapies and adult learning techniques for self-management practices.
In their article "How Do We Recognize Emotion from Movement? Specific Motor Components Contribute to the Recognition of Each Emotion" Melzer et al. , report a scientific study whose aim was to investigate the mechanism underlying DMT practices. In this study Melzer et al. , demonstrated that the specific Laban motor components which were found in their earlier study ( Shafir et al., 2016 ) to enhance specific emotions when moved, enable recognition of the same emotions when being observed, even when the mover didn't try to express any emotion. This study supports the notion of the existence of associations in the brain between certain movement components and specific emotions, a notion which can explain how internal simulation by the mirror neurons of observed movements can create empathy in the observer and help therapists to understand their clients' emotional state, by eliciting a similar emotion to that which is elicited in the client who moves with those movement component.
In another article: "How Shall I Count the Ways? A Method for Quantifying the Qualitative Aspects of Unscripted Movement With Laban Movement Analysis" the same group ( Tsachor and Shafir ) describe in details the methodology they had used in their 2016 study ( Shafir et al., 2016 ) to narrow down and select out of many movement components the ones they used as variables for the statistical analysis with which they determined which movement components enhance which emotion.
Another article which deals with methodology, although not methodology of the study but that of intervention assessment, is the article by Dunphy K. F. et al. , "Outcome-Focused Dance Movement Therapy Assessment Enhanced by iPad App MARA." This article describes the applicability and benefits of using the iPad app MARA (Movement Assessment and Reporting App; Dunphy et al., 2016 ) to assess and report the progress of clients with intellectual disability as a result of a 16 weeks DMT program.
Three of the DMT articles reviewed the evidence for therapeutic effectiveness of this modality. While two articles reviewed the effectiveness of DMT on specific populations using mainly a qualitative synthesis: Karkou et al. , examined the effectiveness of DMT in the treatment of adults with depression, and Goodill examined accumulating evidence for DMT effectiveness in Cancer care, the article which was published last in this Research Topic summarized nicely the overall effectiveness of this field. In their paper "Effects of Dance Movement Therapy and Dance on Health-Related Psychological Outcomes. A Meta-Analysis Update" Koch et al. , conducted a very detailed meta-analysis (including a sensitivity analysis, assessment of heterogeneity, analysis of outliers and publication bias and analysis of follow-up data) on the effects of 21 DMT and 20 dance controlled intervention studies (2,374 participants) published between 01/2012 and 03/2018, on health-related psychological outcomes. They found in total a medium significant overall effect for dance and DMT intervention based on heterogeneous results. Since type of intervention was a significant source of heterogeneity, they explored the effects of DMT and dance separately and found that DMT consistently and with a high homogeneity significantly improved affect-related psychological conditions by decreasing anxiety and depression levels, and significantly increased quality of life and interpersonal and cognitive skills, whereas dance interventions increased (psycho-)motor Skills.
Drama Therapy, Psychodrama and Film Therapy
One drama therapy, one film therapy, and eight psychodrama studies are featured in this special topic.
Drama therapist Feniger-Schaal et al. report on the application of the mirror game to assess the embodiment of attachment in adulthood. Associating attachment scores with non-verbal movement interactions constitutes the first step toward validating the mirror game as a standardized assessment tool in drama therapy and dance movement therapy.
Azoulay and Orkibi report the results of a mixed method study on first year MA students' psychodrama field training experience in Israel. The results point out possible helpful and hindering factors in students' field training and trajectories in their perceived professional identity and suitability, all of which may inform the design of field training in psychodrama programs.
Cruz et al. conducted a systematic review of psychodrama techniques implemented in research and practice. The results provide an inventory of operationalized definitions of core psychodrama techniques that was confirmed through consensus by international psychodrama experts and will be of value to researchers and trainers.
Ron's case study of an open psychodrama group in a psychiatric inpatient ward in Israel highlights how the doubling technique and the group sharing phase reinforce empathy, relatedness, and support, which may offer psychiatric inpatients relief from distress and loneliness.
A study by Gonzalez et al. elegantly illustrate how to implement the mixed methods hermeneutic single case efficacy design to explore treatment effectiveness. The quantitative results generally suggest positive changes in clients' self-identified problem, symptoms, and spontaneity, while the qualitative results underpin the attribution of these changes to the treatment.
Bucută et al.'s mixed methods study probes how psychodrama methods and techniques can empower abused women and promote changes from their victim role. The findings and discussion may inform readers interested in psychodramatic gender violence interventions.
The quantitative results of Testoni et al. suggest that a death education course with psychodrama and movie making activities helped high school students in Italy to work through a case of suicide. Enhanced sense of life meaning and reduced death anxiety were among the findings related to the processing of death related trauma and grief.
Filmmaking was also used by Tuval-Mashiach et al. in their qualitative study on Israeli military veterans suffering from service-related trauma. The results indicate that the "I Was There" video therapy program contributed to alleviating participants' trauma processes and sense of agency and affiliation.
In his theoretical article, Yaniv draws on the neurocognitive concept of bottom-up/top-down processing to explicate the somewhat enigmatic state of spontaneity or "trusting the process" in psychodrama. He reviews the scientific evidence in support of J. L. Moreno's contention that all individuals can learn to let go of predetermined top-down conceptions and be open to bottom-up processing of experiences in the here-and-now.
Sang et al. provide a historical analysis of the spread and development of psychodrama in mainland China. This article identifies key actors and processes that led to the development of three major branches of psychodrama in that country.
Music Therapy
Two research studies were reported for music therapy. The first by Baker et al. was an interpretative phenomenological analysis of interviews with people with acquired neurodisabilities who had engaged in a songwriting program aimed at reconstructing a post-injured identity. Results of the analysis indicated that participants traveled through one of four recovery journeys. Some experienced their acquired injury as an opportunity for new beginnings, some were drawing on resilience from previous traumas to activate well-developed coping strategies, while others used the process of creating songs to identify new way of being in the world.
A study by Clark et al. of people living with dementia and their family caregivers focused on how therapeutic group singing enables these community dwelling older people to flourish. Interviews with participants revealed that the singing groups not only enhanced relationships between person with dementia and his or her family carer, but facilitated the development of new relationships with others attending the group. Participants also reported feeling more socially accepted and confident, experienced a lift in mood and an enhanced sense of purpose.
Art Therapy
Thirteen articles, a third of all of the peer-reviewed articles represented in this Research Topic of The State of the Art in Creative Arts Therapies , focused on art therapy. Many of the articles, recognizing the need to invest in and develop robust yet quite varied research agendas, were dedicated to how the arts, art meaning, and aesthetic interactions can bring about positive and sustained change. Gerber et al. relied on a robust qualitative research agenda to explore aesthetic and intersubjective phenomena in the creative arts therapies and how such therapeutic approaches can transform perception, behavior, relationship and well-being. Their study "Arts-based research approaches to studying mechanisms of change in the Creative Arts Therapies" relied on a "…deductive thematic analysis of written accounts of simulated arts therapies experiences…" to determine the potential for complex transformative phenomena "that occur in the nexus of art-based expression, reflection and relationships."
Focusing specifically on the need for empirical evidence on the therapeutic potential of art materials, Haiblum-Itskovitch et al.'s article, "Emotional response and changes in heart rate variability following art-making with three different art materials," addressed how three different art materials that varied greatly in levels of fluidity–pencil gouache, and oil pastels–elicit various emotive responses and changes. This important scientific study relied on a combination of data from self-reports and an electrocardiogram device to inform their findings. Another empirical study, Zeevi et al.'s "The efficiency of art-based interventions in parental training" differed in tone and focus. The authors, in providing 87 parents two questionnaires before and after 10 months of art therapy treatment for their young children, while the children and 14 art therapists completed two questionnaires, assessed the difference between those parents who received parental training with art-based interventions, verbal training or no training at all. Also focusing on the relationship between parents and their children, Gavron and Mayseless's "Creating art together as a transformative process in parent-child relations: The therapeutic aspects of the joint painting procedure," employed a qualitative method–as part of a much larger mixed-methods study–in which to ascertain the specific benefits of engaging in a specific art task to positively affect the relationship between 87 mother-child dyads.
Huss and Samson instituted a large-scale qualitative method to clarify the relationship between coping and art therapy, particularly the components of meaning, manageability, and comprehensibility, for those experiencing health-stress from cancer. In their study, "Drawing on the arts to enhance salutogenic coping with health-related stress and loss" they discovered that the arts naturally embodied the mechanisms that enhance and contain these components. As a natural extension of these positive results, they provide a protocol in how art can be used to enhance coping with such stressors. Nagamey et al. relied on an interpretive phenomenological analysis of semi-structured interviews and drawings to explore "Perspectives on social suffering…" specific to Palestinian adults who must cross a particular checkpoint into Israel for school and work. While regionally focused, their results could lead to a greater understanding of the social stressors by those experiencing political conflict around the world.
In addition, Binson and Lev-Weisel , relied on a phenomenological methodology to explore the benefits of applying experiential learning to facilitate personal and professional growth in doctoral students in Thailand attending academic lectures. As indicated in their article "Promoting personal growth through experiential learning…" they discovered that "…the experiential learning element within the course contributed to their personal well-being, improvements in their family and spousal relationships, enhanced social skills, as well as a changed self-perception in roles as lecturers and therapists."
There has been ever increasing debate over the years of the benefits of examining the formal elements within the art over content as assessable indicators. Pénzes et al. relied on a constructivist grounded theory approach to examine how art therapists may use the formal elements of a drawing to better understand the mental health of their client. In their article "How art therapists observe mental health using formal elements in art products: Structure and variation as indicators for balance and adaptability" the authors interviewed eight art therapists and determined that rather than contribute to an understanding of a client's symptoms or diagnosis, such characteristics inform the balance and adaptability of the artist. However, in their article "Associations between perception of parental behavior and 'Person Picking an Apple from a Tree' drawings among children with and without special education needs," Or et al. relied on the symbolic content of the Person Picking an Apple from a Tree drawing. Long associated with the Formal Elements Art Therapy Scale, rather than focus merely on how the drawings were completed, the authors relied on the content elements to quantitatively determine children's perceptions of parental behavior, which seemed much more revealing with those children with special needs.
It is imperative that research endeavors in art therapy be reexamined to ensure rigor, application of current theories as well as efficacy and viability of methodological approaches. In "Effectiveness of art therapy with adult clients of 201–What progress has been made," Regev and Cohen-Yatziv examined the last 27 published studies in the field that examined the efficacy of art therapy with adult clients among an array of seven specific categories. In doing so, the authors have continued the necessary dialogues instrumental in furthering our own examinations within the field. Feen-Calligan et al. , in "Art therapy, community building, activism, and outcomes" provided a descriptive study that examined the interrelationships that developed amongst graduate art therapy students who were tasked to prepare undergraduate service-learning students as part of their research class with the directors of six community agencies preparing for such students. Noting the growing trend of such hands-on practice in the community, the authors recognized the value of such an examination to inform other art therapy programs who hope to rely on service-learning to teach research.
As we continue to advance research in the field of art therapy, there has expanded a greater acceptance of the need to think outside the box, to go beyond the limitations of just our field, to rely on new innovations and push the envelope to provide the best services. In her article "Summary of twenty-first century great conversations in art, neuroscience and related therapeutics," King emphasized the need for transdisciplinary collaboration to best understand the complexity of mental and physical disorders. Proposing that this article serves as a potential missing link to fill the gap amongst varied fields, King recounts a symposium at her home institution that brought together several divergent thinkers from a wide array of fields who were tasked to help develop a common language in which to advance the interplay of the creative arts therapies and neurosciences. And finally, in "The principles of art therapy in virtual reality," Hacmun et al. take us well-beyond the boundaries of our physical reality and offer various perspectives on the potentials and challenges of using virtual reality in the therapeutic milieu, outlining much needed principles of its use.
Multiple therapies
Two articles reviewed the effectiveness of interventions using different modalities of arts therapies. Lo et al. reported a qualitative systematic review of 11 (six music therapy, three visual art therapy, one DMT, and one applied literature therapy) creative arts-based intervention studies for stroke survivors. The authors identified five analytical themes: functional restoration, psychological support, social engagement, spiritual experience and short-comings and barriers, and concluded that overall art-based therapies have demonstrated strengths in addressing psychosocial needs for stroke survivals and that different art modalities are perceived to be useful in achieving different therapeutic goals.
Dunphy K. et al. examined the outcomes of four creative arts modalities (art, dance, drama, and music) interventions for older adults experiencing depression. In their review they also payed attention to the processes documented in those studies as contributing to the change, as well as the mechanisms considered to underlie these processes. Their analysis of 75 articles (17 art, 13 dance, 4 drama, and 41 music) indicated mostly significant qualitative or positive qualitative findings, where the mechanisms considered to contribute to the reduced depression included physical (e.g., increased muscle strength), intra-personal (e.g., enhanced self-concept; processing and communication of emotions), cultural (e.g., creative expression, aesthetic pleasure), cognitive (e.g., stimulation of memory), and social (e.g., increased social skills and connection) mechanisms.
Taken separately, each of the articles in this Research Topic provides a glimpse into the unique, complex, and far-reaching endeavors of members of our field. Together, the articles reflect not only the increasing evidence for the effectiveness of arts therapies interventions, but also the increasing diversity of perspectives as well as methodological sophistication in the field of arts therapies research, offering directions for how we might build on these foundations in the future.
Author Contributions
All authors contributed to writing up the editorial.
Conflict of Interest
The authors declare that the research was conducted in the absence of any commercial or financial relationships that could be construed as a potential conflict of interest.
Dunphy, K., Mullane, S., and Allen, L. (2016). Developing an iPad app for assessment in dance movement therapy. Arts Psychother. 51, 54–62. doi: 10.1016/j.aip.2016.09.001
CrossRef Full Text | Google Scholar
Shafir, T., Tsachor, R. P., and Welch, K. B. (2016). Emotion regulation through movement: unique sets of movement characteristics are associated with and enhance basic emotions. Front. Psychol. 6:2030. doi: 10.3389/fpsyg.2015.02030
PubMed Abstract | CrossRef Full Text | Google Scholar
Keywords: dance movement therapy (DMT), art therapy, music therapy (MT), drama therapy (DT), psychodrama, creative arts therapies research
Citation: Shafir T, Orkibi H, Baker FA, Gussak D and Kaimal G (2020) Editorial: The State of the Art in Creative Arts Therapies. Front. Psychol. 11:68. doi: 10.3389/fpsyg.2020.00068
Received: 31 October 2019; Accepted: 10 January 2020; Published: 05 February 2020.
Edited and reviewed by: Changiz Mohiyeddini , Oakland University William Beaumont School of Medicine, United States
Copyright © 2020 Shafir, Orkibi, Baker, Gussak and Kaimal. This is an open-access article distributed under the terms of the Creative Commons Attribution License (CC BY) . The use, distribution or reproduction in other forums is permitted, provided the original author(s) and the copyright owner(s) are credited and that the original publication in this journal is cited, in accordance with accepted academic practice. No use, distribution or reproduction is permitted which does not comply with these terms.
*Correspondence: Tal Shafir, gahl@umich.edu
This article is part of the Research Topic
The State of the Art in Creative Arts Therapies