Language Analysis: The Perfect Essay Structure
Thursday 12th, May 2016
Lauren White
Language Analysis. It's a third of the exam, and it's one of the hardest parts of the VCE English course to master. Many schools complete their Language Analysis SAC early in the year, which means you'll have months between your school assessment and the end-of-year task. Unfortunately, if you don't keep up your skills in the meantime, it's all too easy to fall behind and end up heading into October like "wait… what's a language analysis and how do I do one!?"
(Sneaky plug for our L.A. Club if you're looking for some valuable practice & feedback!)
What's worse is that the kind of material you're dealing with in your SACs probably won't be very similar to what's on the exam. AND the advice you get from your teachers may not align with what the assessors expect of you.
So how can you write an objectively safe, ridiculously impressive, kick-ass 10/10 piece at the end of the year?
Well, let's first look at what the task involves. (NOTE: we're mainly going to be focussing on Language Analysis in the exam as opposed to your SAC. Check with your teacher if you're looking for an idea essay structure for your in-school assessment. This guide is to help you prepare for the big end-of-year task!)
What's the point of a Language Analysis?
Luckily, there's a pretty big clue on the Section C page of the exam. And by 'clue,' I mean VCAA have straight up told you what they're looking for.
How is language used to persuade the audience?
That is what your whole piece should be geared towards. Not how many techniques you can find. Not how many quotes you can cram into your paragraphs. Not how many synonyms for the word 'contends' you can use. So long as your essays are addressing that core question, everything else is secondary.
However, there are different sub-criteria you're expected to address, and those aren't stated quite so clearly.
For one, you are required to unpack the persuasive devices and the language features in the material. You need to strike a balance between the different types of material you're given. You need to talk about the way these techniques affect the audience and why the author would want them to think/feel/believe something. And you should also endeavour to discuss tone (or tonal shifts), connections between written and visual material, and the connotations of words and phrases.
For more on the different requirements in Language Analysis, scroll down to the end of this article for a complete checklist!
Introductions
Any introduction you write is going to be pretty important. In Language Analysis, your intro isn't technically worth any marks, but it is your chance to make a good first impression on your assessor! If your introduction is a rambly mess and takes three quarters of a page to express a whole bunch of useless information, then the person marking your work isn't going to be too thrilled with you. Or, if you've misunderstood the author's contention from the outset, you're going to find it harder to recover later.
Compare this with an intro that's clear, concise, and not bogged down by any unnecessary repetition. Obviously this neat intro is going to be a much better starting point.
Good Language Analysis introductions will usually be pretty straightforward. The most important thing is that you outline the contention of the main written piece(s).
Generally, you should also touch on the background information and the 'spark' that prompted this author to respond to an issue, though this is more optional and shouldn't take more than a sentence or two. From there, you can outline the main contention, as well as the arguments of any accompanying written or visual material.
Note that if you get multiple written pieces, you don't have to go through every single contention. So if you were given, say, three comments along with a blog post, explaining the contentions of each of those comments wouldn't be necessary. In those circumstances, it's enough to just go through the contention of the main piece and then mention that 'this piece was also accompanied by a variety of comments spanning different views from members of the public.' Then, when you have to analyse these comments in your body paragraphs, you can just give a quick run-down of those contentions where necessary.
Consider the following introduction for the 2015 VCAA exam:
SAMPLE LANGUAGE ANALYSIS INTRODUCTION
At the 2015 ceremony for the recognition of Australian volunteer organisations, the CEO of bigsplash, Stephanie Bennett, gave a speech celebrating the altruism of volunteers and extolling the good they do for their communities, and society as a whole. The speech which was later televised addressed the groups of volunteers who were present and praised them for their selfless acts of generosity. 'bigsplash' also bestowed an award upon a group called 'Tradespeople Without Borders,' and their spokesperson Mathew Nguyen was invited to give an acceptance speech. In it, he contended that volunteering should be thought of as its own reward, and that although the praise was welcome, it shouldn't be an expected part of the volunteering process. Both of these speeches were also accompanied by various visual aids.
Notice that this intro has focused more so on the contentions of the two written pieces and has only really addressed the visuals in that final sentence? That's because, for this exam, the written content was way more dominant. It wouldn't've hurt to briefly summarise what the visuals were, but in the interests of keeping the intro short and sweet, we can just leave them till later.
Body Paragraphs
Now onto the important parts of your Language Analysis essay – body paragraphs! This is where the vast majority of your marks are decided, and no matter how delightful your intros and conclusions are, the body paragraphs are your biggest priorities. Solid language analysis abilities are the strength of any Section C piece, so it's crucial that you know how to conduct detailed and efficient analysis.
There are many different ways to analyse the material, and it will depend on the kind of content you get given in the exam. But the way you format your analysis is also a pretty significant factor.
The most common strategy is to structure things chronologically (meaning you just start analysing the beginning of the material and go on till you get to the end and run out of stuff to say). The advantage here is that this method is pretty straightforward, and won't require a whole lot of planning. You can essentially just read through the material once or twice and begin analysing straight away. But the disadvantage is that there's a chance your essay could become really imbalanced. If the author's arguments are all over the place, and you end up repeating yourself and jumping around unnecessarily, you could potentially lose marks for lacking cohesiveness.
Other methods involve structuring by techniques, which is even riskier since it's highly unlikely that you'll be able to find a neat way to divide the material up into three or four paragraphs based on the language devices they employ. And if you just turn your 'essay' into a collection of disconnected paragraphs focussing on a heap of different techniques, you'll definitely struggle to earn credit for your overall structuring of the material.
What I would recommend instead is that you structure your essay by arguments (or, more accurately, sub-arguments ).
How do you do that?
Well, if an author is trying to convince you that their contention was right, then they'd also be trying to convince you of various other supporting points.
For instance, if I were trying to persuade you to move to New Zealand, then it would make sense that I'd also want you to believe that:
– New Zealand is more livable than Australia.
– New Zealand has a strong economy and job prospects.
– New Zealand people are nicer and better looking.
…and so on. Whereas, if I were trying to persuade you NOT to move to New Zealand, then I'd be claiming that
– New Zealand is way less livable than Australia.
– New Zealand's economy is dead and no one can find employment.
– New Zealand people are all cruel and ugly.
From this, we can conclude that the sub-arguments are supporting the overall contention. Because if I were instead trying to argue that you SHOULD move to New Zealand, but I was saying that their economy was dead and that everyone who lived there was hideous, that wouldn't help strengthen my argument.
So if you were to conduct a Language Analysis based on my argument, you might break things down into:
Paragraph 1: the livability of New Zealand
Paragraph 2: the strength of the New Zealand economy, and the potential job prospects
Paragraph 3: the appeal of New Zealand people
Then, in each of these paragraphs, you would discuss how language is used to persuade readers of these sub-arguments. And at the end of each paragraph, you can link these sub-arguments to the overall contention of the author. So you'd begin by outlining what the sub-argument is, and what the author is suggesting. Then, you'd analyse evidence from the material to demonstrate this. Finally, you can explain why this sub-argument is supporting the author's broader intention.
This will neatly get around the problem of needing to jump around the articles (since you're grouping by ideas/arguments rather than going through it all line by line,) and it will usually make for a much clearer and more even dissection of the material. It's reasonably quick, it's easy to master, and it's probably the most sophisticated way to format your analysis, so I'd definitely recommend this as your first resort.
That is, unless you get a comparative piece…
OMG COMPARATIVE LANGUAGE ANALYSIS WTF!?
Yep. Comparative tasks are not only very possible (as the 2011, 2014, and 2015 exams show,) but it's also quite likely that you'll have to deal with them this year. There's no telling what VCAA will throw at you though. Maybe it'll just be a single written piece with a couple of visuals (à la 2008-2013), maybe it'll be one main piece with a comment or response (like in 2014 and 2015), or maybe it'll be some kind of horrifically difficult task with half a dozen different written pieces (*cough 2011 cough*). Likewise, we don't know whether there'll be an opinion piece, a speech, a blog post, or something we haven't seen before. Everything's a mystery until 9:00am October 26th when about 50,000 kids turn to Section C.
But the fact that you don't know precisely what kind of material is going to come up doesn't mean it's impossible to prepare yourself.
After all, you don't know which exact numbers are going to be on your Maths exams ahead of time, do you?
Whilst you may not be able to predict what the exam material will look like, there are a couple of things we can safely assume.
1. There'll be two pages worth of content to analyse.
2. There will DEFINITELY be both written and visual material.
3. Supplementary visual material (e.g. a slideshow presentation or an embedded visual) usually has the same contention as the piece it accompanies.
4. The material will be based on the same subject matter, even if the contentions of written pieces differ.
But guess what? Our sub-argument approach from above still works for comparative material!
All you have to do is find sub-arguments that are present in different written pieces. Let's take that New Zealand example from above, and assume that you were given two pieces on the exam. The first one argues that you should move to New Zealand for those reasons we outlined. But the second piece suggests that you shouldn't move.
Your essay will consist of three paragraphs (if you've found three key ideas you believe to be important) and each one will focus on the same sub-arguments as before:
Paragraph 1: the livability of New Zealand.
Paragraph 2: the strength of the New Zealand economy, and the potential job prospects.
Paragraph 3: the appeal of New Zealand people.
But this time, you will spend time on both pieces within the same paragraph.
For instance, in your first paragraph, you would discuss how the first author depicts New Zealand as a wonderful island paradise. Then (using a linking phrase like 'by contrast' or 'on the other hand,') you'll bring up the second author and discuss how they instead draw attention to how New Zealand is a nightmarish hellscape full of blood and gore and death, and no one would ever want to live there!
*Disclaimer: I have never been to New Zealand.
Point being: your body paragraph contrasts the authors' approaches, thereby ensuring you don't have to do a clunky 'comparison' paragraph at the end.
Note that you DON'T have to mention every single article in every single paragraph of your Language Analysis piece. If you were given something like the 2015 exam, you might have:
Paragraph 1: the main speech + the first visual.
Paragraph 2: the main speech + the secondary speech.
Paragraph 3: the secondary speech + the second visual.
There's no one correct structure; it's all dependent on what YOU think is important.
By way of example, here's a body paragraph for the 2015 exam that looks at the main speech, and the secondary one, looking at the way the two speakers position the award:
SAMPLE LANGUAGE ANALYSIS BODY PARAGRAPH
Bennett likewise lauds the role of the Volunteers Award as an important and necessary gesture of recognition. From the outset, she proclaims that it is her "great privilege" to present the ceremony, which aggrandises the award by implying that it is an honour to present, let alone to receive. She also clearly elucidates bigsplash's intentions by directly stating that their "corporate ethos" has prompted them to try and "address [the] lack of acknowledgement" granted to volunteers. Hence, she engenders the audience's respect for the organisation in order to solidify the award as being the product of a benevolent institution. This can also be seen in her use of definitive and pithy language in calling for the audience to "never forget or overlook" volunteers since "bigsplash certainly does not." By contrasting words like "forget" and "overlook" and their connotations of neglect and disregard with the comparatively kind and fair ethos of 'bigsplash,' Bennett positions the award as something that corrects this injustice. And since she explicitly characterises the award as being "from bigsplash," she is therefore highlighting the company's social conscience and goodwill. Contrarily, although Nguyen in his acceptance speech does recognise the importance of the award, he instead sees it as an incidental part of volunteering rather than an integral force to redress the balance of acknowledgement. His colloquial opening of "thanks heaps" and "cheers" stands in contrast to Bennett's formality, and instead creates a sense of casual humility as opposed to ceremonious grandeur. Nguyen also declares that the "pleasure" achieved through "seeing things improve for people" is in fact "better than [the] award" with the comparative word "better" eliciting a comparison in the audience's minds in which volunteering is more beneficial and rewarding than receiving a formal commendation. Thus, Nguyen's speech infers that volunteers should derive fulfilment by observing the positive consequences of their actions, and that bigsplash's award is a welcome, but ultimately inessential part of their intentions.
See how that transition sentence made the connection between these two pieces nice and clear? This is all the comparison you need! So don't waste a whole paragraph going back and forth between different parts of the material. Just find a point of similarity or difference between them, and do a quick and simple transition within one of your body paragraphs.
Conclusions
Finally, there's the conclusion of your Language Analysis essay. Much like the intro, it is a structural requirement meaning you should write one if you don't want to lose marks. However, there's not a lot at stake here. Provided you can wrap things up nicely and make a good final impression, you should be fine.
If possible, try and say something about how language has been used overall, or comment on a major appeal or big technique that the author uses. Otherwise, just build your way back out to the overall contentions, and make a brief statement or two about how the author wants the audience to respond. Don't do any new analysis, and try not to just list various devices you've found. Instead, focus on the broad intentions of the author, and the way they are positioning the audience.
Here's a sample conclusion based on the 2015 exam that deals with both written pieces:
SAMPLE LANGUAGE ANALYSIS CONCLUSION
By implying that volunteering should be done without expecting gratitude, Nguyen's speech encourages the audience to consider acts of charity as being more rewarding than commendation. By contrast, Bennett suggests that bigsplash and their award is a potent symbol of the need to recognise and reward those who contribute to the community. Thus, whilst both speakers concur that volunteering is an admirable and selfless act, Bennett seeks to elicit the audience's approval for bigsplash's generosity towards the volunteers whose work goes unnoticed, while Nguyen instead encourages the audience to view volunteering as a philanthropic act that doesn't necessarily require acknowledgement to be worthwhile.
Language Analysis Checklist
Length and coverage.
• Is the piece an appropriate length given the task material? • Does the spread of the analysis reflect the spread of the material? • Is the analysis balanced across the written and/or visual pieces with an appropriate amount of explanation for each? • Does the piece appear to have covered the most important facets or 'gist' of the material? • Does the piece take into consideration any relevant background information or structural features (e.g. it being a blog, speech, magazine interview, etc.)? • Has the piece avoided summarising the material, or evaluating it by casting judgement on the effectiveness of the persuasion or providing their opinion on the issue?
• Does the piece adopt a structure that is suitable to the task? • Are the paragraphs (if multiple) roughly even and balanced in terms of what they're covering? • Does the piece begin and conclude in an appropriate way?
• Is the contention articulated in this piece accurate, and well-explained? • Has this piece expressed a comprehensive understanding of the overarching argument and sub-arguments? • Does the analysis in this piece help support the contention that has been identified?
Quality of Analysis
• Does this piece justify itself in terms of how language is used to persuade? • Does it use a method of analysis that maximises efficiency? • Does this piece examine persuasive language and explain how it is persuasive? • Are there a few examples of close connotative analysis, and has this piece taken the appropriate opportunities to explore this language? • Does this piece have sufficient explanations as to how the audience are made to think, feel, or believe? • Is the piece accurate in its assessment of the audience's response and the author's intention? • Do the points raised in this analysis culminate in a discussion of why the author has made certain choices in order to get their argument across?
Topic Sentences
• Does the piece have effective topic sentences that make the initial focus clear? • Are the topic sentences precise and well-worded? • Has the student avoided jumping into close analysis too soon? • Do the topic sentences outline a concept specific to the material as opposed to a very general concern relating to the issue instead of the material?
• Have the quotes been well-integrated, and do they fit the grammar of the sentences they're in? • Has the student modified quotes with [square brackets] and ellipsis […] where appropriate? • Are the quotes the right length, and has the student selected the most relevant language to include as opposed to inserting a whole chunk of the piece in their own work? • Do the quotes support the analysis being conducted? • Does the piece use a sufficiently varied amount of evidence and avoid using the same language multiple times, where possible?
• Has the piece made succinct and obvious connections between different points of analysis? • Does the piece have a sense of flow in the way it transitions both within and between paragraphs?
Techniques and Metalanguage
• Has this piece correctly identified a variety of important rhetorical and persuasive devices? • Are these devices linked to an appropriate quote or example to demonstrate their application? • Does this piece use the correct metalanguage when commenting on language, tone, and argument?
• Does the analysis comment on any overarching tones in the material? • Does the analysis comment on any distinctive tonal shifts in the material? • Is this discussion on tone supported by quotes/evidence?
Visual Analysis
• Does the piece choose an appropriate moment to comment on the visual? • Has the piece correctly identified the contention of the visual, or, at least, has the piece conducted sufficient justification for its interpretation of the visual? • Does the piece use metalanguage to describe the visual features and explain how and why they persuade? • Has the piece made effective connections between the written and visual material (where applicable)?
Comparative Analysis
• Is the wording and syntax of this piece clear and concise? • Are the sentences an appropriate length with the right amount of information packaged into each one? • Does the piece flow effectively from one piece of analysis to the next, successfully avoiding the trap of feeling like a string of unconnected bits and pieces based on annotations? • Does the expression and grammar do justice to the quality of the analysis?
If you have any Language Analysis questions, feel free to drop them below. Alternatively, our English Q and A thread is always at your service!
You must be logged in to leave a comment
No comments yet…
How to study in high school - the 'dos' and 'don'ts'
Finished Year 12 exams? Now what?
Spare 5 minutes? Here are 7 quick study strategies
How to get more out of your textbook
Using Course Search to find your ideal degree
Your Year 12 study questions answered!
Sponsored by the Victorian Government - Department of Education
Early childhood education: a career that makes a difference
Early childhood education is seeing growth like no other profession – creating thousands of jobs available over the decade. With financial support to study at university and Free TAFE courses available, there's never been a better time to become a kinder teacher or educator.
VCE Study Tips
English Language
Private Tutoring
Only one more step to getting your FREE text response mini-guide!
Simply fill in the form below, and the download will start straight away
English & EAL
The Ultimate Guide To VCE Language Analysis
May 9, 2019
Want insider tips? Sign up here!
Go ahead and tilt your mobile the right way (portrait). the kool kids don't use landscape..., updated 11/12/2020., what is language analysis, what are you expected to cover (language analysis criteria).
School Assessed Coursework (SAC), Exams, and Allocated Marks
How To Prepare for Your Language Analysis SAC and Exam
How to write a language analysis.
Language Analysis (also known as Analysing Argument, Argument Analysis, and an array of other names) is comparatively the most different of the three parts of the VCE English study design. The other two parts of English, Text Response and Comparative, focus on analysing texts (like novels and films) where students are then expected to produce an extended piece of writing reflecting on those texts' ideas, themes and messages.
Language Analysis, officially known as 'Analysing Argument' in the study design, is the 2nd Area of Study (AoS 2) - meaning that majority of students will tackle the Language Analysis SAC in Term 2. Unlike Text Response and Comparative, in Language Analysis you will be asked to read 'cold material' (meaning that you won't have seen the piece before, i.e. not had the chance to study it prior to your SAC and exam). This 'cold material' will be 1-3 articles and/or images (we'll just refer to all articles/images as 'texts' for simplicity) written for the media, whether it be an opinion piece for a newspaper, or an illustration for a political campaign.
You are expected to read the article, analyse the persuasive techniques used by the author, and express this in an essay. Let's get into it!
What are teachers and examiners expecting to see in your essays? Below are the VCE criteria for Language Analysis essays.
Note: Some schools may express the following points differently, however, they should all boil down to the same points - what is necessary in a Language Analysis essay.
1. Understanding of the argument(s) presented and point(s) of view expressed
The first most important step is to understand the contention and arguments presented in the text because you'll base your entire analysis on your assumption. This can be tricky if you're unfamiliar with the contentious topic, or if the writer expresses their ideas in complex ways. In the worst case scenario, you'll misinterpret what the author is arguing and this will subsequently mean that your analysis will be incorrect. Never fear! There are many tactics to try and ascertain the 'right' contention - we'll go into detail later.
2. Analysis of ways in which language and visual features are used to present an argument and to persuade
This is where 'language techniques' come into play. You're expected identify the language used by the writer of the text and how that's intended to persuade the audience to share their point of view. There are too many language techniques to count, but you're probably already familiar with inclusive language, rhetorical questions and statistics. For most students, this is the trickiest part of Language Analysis. To read more on how to overcome this part of the criteria, get educated with Why Your Language Analysis Doesn't Score As Well As It Should . My golden SIMPLICITY and SPECIFICITY strategy (discussed further under 'ebook' later in this guide) shows you how to analyse any language technique with confidence and accuracy.
3. Control and effectiveness of language use, as appropriate to the task
When examiners read essays, they are expected to get through about 12-15 essays in an hour! This results in approximately 5 minutes to read, get their head around and grade your essay - not much time at all! It is so vital that you don't give the examiner an opportunity to take away marks because they have to reread certain parts of your essay due to poor expression and grammar.
School Assessed Coursework (SAC), Exams and Allocated Marks
Reading and Creating is assessed in Unit 1 (Year 11) and Unit 3 (Year 12). The number of allocated marks are:
Unit 1 - dependant on school
Unit 3 English – 40 marks
Unit 3 EAL – 30 marks (plus 10 marks for short-answer responses and note form summaries)
Exactly when Language Analysis is assessed within each unit is dependent on each school; some schools at the start of the Unit, others at the end. The time allocated to your SAC is also school-based. Often schools use one or more periods combined, depending on how long each of your periods last. Teachers can ask you to write anywhere from 800 to 1000 words for your essay (keep in mind that it's about quality, not quantity!)
In your exam, you get a whopping total of 3 hours to write 3 essays (Text Response, Comparative, and Language Analysis). The general guide is 60 minutes on Language Analysis, however, it is up to you exactly how much time you decide to dedicate to this section of the exam. Your Language Analysis essay will be graded out of 10 by two different examiners. Your two unique marks from these examiners will be combined, with 20 as the highest possible mark.
Preparation is a vital component in how you perform in your SACs and exam so it's always a good idea to find out what is your best way to approach assessments. This is just to get you thinking about the different study methods you can try before a SAC. Here are my top strategies (ones I actually used in VCE) for Language Analysis preparation that can be done any time of year (including holidays - see How To Recharge Your Motivation Over the School Holidays for more tips):
Get your hands on some sample texts
If your teacher hasn't given you any to practice with, try the VCAA English exam page . You've got exams dating back to 2001, so there are no shortages of practice papers!
Know your terminology (persuasive techniques and tones)
Make sure you brush up on the definitions of persuasive techniques. It's not going to be a tick if you use metaphor instead of simile, or if you use alliteration instead of assonance. These mistakes do happen! Don't fall into this trap.
Here are 10 easy Language Analysis techniques you should definitely know:
Inclusive language
Rhetorical questions
Credentials and expert opinion
Alliteration
Exaggeration
Generalisation
Also ensure you're familiar with tones. It may be easy to identify the writer is 'angry', but is there a better way of expressing that? Perhaps 'irritated' is a better term or 'vexed', 'passionate', 'furious', 'disgruntled', 'outraged', 'irate' and the list goes on….Stuck? Have a look at our 195 tones for Language Analysis .
Images (including cartoons, illustrations, and graphs) are something you also need to get your head around. Understanding how an image persuades its audience can be challenging, so test yourself and see if you know to look for these 10 things in cartoons .
Read and watch Lisa's Study Guides' resources
Doing this study all by yourself can be rather daunting, so we've got your back. We specialise in supporting VCE English by creating helpful videos, study guides and ebooks. Here are some just to get your started:
YouTube Videos
We create general Language Analysis advice videos where I answer your questions in a QnA format:
We also create article-specific videos where I select a past VCAA exam and analyse it in real-time:
Check out our entire YouTube channel (and don't forget to subscribe for regular new videos!).
Study Guides
Our awesome team of English high-achievers have analysed popular Language Analysis articles (most based off past VCAA exams). Here's a compilation of all the ones we've covered so far:
Medi-Info Card - VCAA Exam 2001 (we're going wayyy back!)
Truancy - VCAA Exam 2002 (hey, weren't you born around this time?)
Keyed In Sample Analysis- VCAA Exam 2009
Taking Stock Sample Analysis – VCAA Exam 2010
Lawton, The Home Of The Giant Watermelon - VCAA Exam 2016
A Better, Faster Shopping Experience - VCAA Exam 2019
‍ Biodiversity Speech Analysis – VCAA Sample Exam 2020
Drones - VCAA Exam 2020
And if that isn't enough, I'd highly recommend my How To Write A Killer Language Analysis ebook.
In this ebook, I teach you my unique SIMPLICITY and SPECIFICITY strategy.
Many people overcomplicate Language Analysis, and as a result, they think it's much harder than it should be. I was one of those people.
To be fair, when I was in VCE, I was getting straight As in my Language Analysis (and that was awesome!). However, I wanted to achieve more. I wanted to break the A+ barrier that I just couldn't seem to breach. I tried using more advanced language techniques, tried to make my analyses more complex, but they all failed.
It was only when I figured out the SIMPLICITY and SPECIFICITY strategy that I finally saw my marks hit the A+ range - I was ecstatic! Find out more by accessing a sample of my ebook via the Shop page , or at the bottom of this blog.
‍ Practice Your Analysis
Analysing can get messy when you will have dozens of annotations sprawled across the text. Start testing out strategies that work for you. For example, try using idea-based-colouring. This means that if the article discusses injustice – for all techniques you identify dealing with injustice, highlight it yellow. For freedom, highlight them green. This will have you annotating and grouping ideas in one go, saving time and confusion.
Another approach is to use technique-based-colouring, where you highlight same or similar techniques in the one colour.
Above is an example of idea-based-colouring from my Lawton, The Home Of The Giant Watermelon - VCAA Exam 2016 video. If you haven't watched this video series, don't worry if it doesn't make sense to you for now. The point here is how the colours help me to quickly locate ideas when I'm writing my essay.
Write Plans
Once you've done some analysis and revision , it's time to write plans! Plans will help ensure you stick to your essay topic, and have a clear outline of what your essay will cover. This clarity is crucial to success in a Language Analysis essay.
Doing plans is also an extremely time-efficient way to approach SACs. Rather than slaving away hours upon hours over writing essays, writing plans can will save you the burnout, and get you feeling confident faster.
Write Essays
Yes, sad but it's a fact. Writers only get better by actually writing . Even if you just tackle a couple of essays then at least you will have started to develop a thinking process that will help you to set out arguments logically, utilise important quotes and time yourself against the clock. It will help you write faster as well – something that is a major problem for many students. With that said, let's get into how to write a Language Analysis next.
Since we've established that Language Analysis is quite different from Text Response and Comparative, it's not surprising that the essay has its own set of best practices and rules.
Essay Structure
Depending on how many texts you're given in your SAC or exam (it can be up to 3 texts), you should have an idea of how you plan to execute your essay accordingly - whether that be through a block structure, bridge structure or integrated structure. To learn more about essay structures, check out Christine's (English study score 49) advice in How To Structure A Language Analysis For Two Or More Texts .
Introduction
In an introduction, you're expected to have the following:
Kristin (English study score 50) writes about this 'CDFASTCAT' acronym in her post, How To Write An A+ Language Analysis Introduction .
Here's an example from Gabrielle (English study score 42), in her post Exploring an A+ Language Analysis Essay Comparing Two Articles :
In recent years, the issue regarding the treatment and management of asylum seekers has become a topic of interest for many Australian citizens, with the debate focusing centrally on the ethics of their indefinite detention, and the reliability of this initiative as a working solution. Many articles intending to weigh-in on the debate depict the Australian Government's favoured solution in various tones, with two pieces, written by news source, The Guardian, by authors Ben Doherty and Helen Davidson, and activist Kon Karapanagiotidis, respectively, asserting that the initiative is the wrong approach to a growing problem. In their piece, 'Australia's offshore detention regime is a brutal and obscene piece of self destruction', the former of the authors speaks with an accusatory tone to their audience of regular readers of the popular news publication site and debates the practicality of the 'arbitra[y]' detention of these asylum seekers, as well as calls into question the humanity of the act and assesses whether it is an effective use of Australia's wealth, intending to persuade readers to be similarly critical of the initiative. Likewise, the author of the open letter, 'Stand in solidarity with people seeking asylum this holiday season', writes to supporters of his resource centre in a tone of conviction, asserting that asylum seekers deserve the safety of asylum within Australia, that detaining or barring them from entering the country is inhumane and the root of much suffering, and that overall, it is morally wrong, and thus should be ceased immediately. Both articles contend that Australia's current solution to the growing issue is incorrect, with Doherty and Davidson specifically believing that there is a better solution that must be sought, and Karapanagiotidis believing that detention as a whole is inhumane and should not be further employed by the government.
Try to keep your introduction to the point. There's no need to prolong an introduction just to make a set number of sentences. It's always better to be concise and succinct, and move into your main body paragraphs where the juicy contents of your essay resides.
Body Paragraph
Most of you will be familiar with TEEL . TEEL can stand for:
Topic sentence
Linking sentence
In Language Analysis, it seems that schools teach their students different acronyms, whether it be TEE :
or WWHW as Joanna (English study score 47) explores in her post Analysing Argument - What, When, How, Why Method :
And if your teacher or school teaches you something slightly different to the aforementioned acronyms - that's okay too. At the end of the day, the foundations in what's expected are the same. Below is an integrated structure example:
While both articles make very different arguments on the same topic, in one particular case they give voice to the same issue, namely, the inhumanity of detaining refugees, in which both articles become advocates for the abolition of offshore detention. Authors for The Guardian write that it is 'needlessly cruel', 'harsh', and a 'brutal regime', using emotive language to give weight to their argument and invoke a sense of discomfort within their readers, particularly towards the government's chosen solution. They call on the opinions of a number of other sources who have 'repeatedly criticised', the operation, such as the United Nations, Amnesty International and Human Rights Watch, among other similar experts on the matter. The authors depict Asylum Seekers as individuals who are 'arbitrarily punished offshore', and who 'have been accused of no crime', and are therefore, by the judgement of the authors, being treated immorally. In agreement, Karapanagiotidis writes of the abuse endured by asylum seekers in detention, including their separation from loved ones, their arbitrary incarceration, and stating that he, himself, 'cannot begin to imagine the personal toll detention has had on [them]', implying further damage has been done and inviting his audience to similarly place themselves into the figurative shoes of an asylum seeker. The author writes that the offshore detention of asylum seekers causes 'pain', and 'suffering', as well as the 'depriv[ation] of [their] hope', using emotive language to invoke sympathy and understanding within his readers. Karapanagiotidis hands the blame for such 'suffering inflicted', on the Australian government, a similar tactic which The Guardian employed throughout their piece. Overall, both articles use a range of language devices and expert sources to agree that the act of detention is inhumane, and the root of much suffering.
As you're writing essays, you'll probably find that you're using the word 'persuades' very often. To mix it up, have a 'Persuade' Synonym Word Bank with you whenever you're studying so that you can build up your vocabulary bank and avoid the dreaded, 'I just keep repeating the same word over and over again!'
Conclusions should be short and sweet.
The two articles, in their discussion of Australia's offshore detention initiative, bring light to several key points. Authors for The Guardian use various appeals, emotive phrases and evidence of reported monetary statistics to sway the reader to share their opinion, as well as arguments regarding the lack of reliability the initiative provides in its ability to deter boats, the sheer cost of the program, and the morality of the issue. Similarly, Karapanagiotidis, the author of the open letter, uses a humanising image, appeals to the values of the readers, and employs phrases with pre-existing connotations known to the audience, to assert main contentions: that asylum seekers deserve asylum, that barring them from settling in the country is the root of much suffering, and that their indefinite detention is not only inhumane, but morally wrong.
If you'd like to see a list of sentence starters to help you broaden your vocabulary for your Analysing Argument essay, check out this blog .
That's it for the Ultimate Guide to Writing a Language Analysis. Good luck!
Get our FREE VCE English Text Response mini-guide
Now quite sure how to nail your text response essays? Then download our free mini-guide, where we break down the art of writing the perfect text-response essay into three comprehensive steps. Click below to get your own copy today!
Access a FREE sample of our How To Write A Killer Language Analysis study guide
Learn LSG's unique SIMPLICITY and SPECIFICITY strategy which has helped hundreds of students achieve A+
Includes annotated sample A+ essays (including responses to past VCAA exams)
Learn how to analyse single articles and visuals , and comparative analysis (analysing 2 or 3 articles/visuals together)
Different types of essay structures broken down so you understand what to do and what not to do with confidence
In your Language Analysis (or Analysing Argument) SAC, you will be required to analyse how language is used to persuade in three or more texts. While this may seem a bit daunting at first, it really isn't much harder than a single text analysis once you know how to approach it. Of course, there are multiple ways to tackle this task, but here is just one possible method!
Introduction:
Begin with a sentence that briefly describes the incident that sparked the debate or the nature/context of the debate. Remember to use the background information already provided for you on the task book!
Next, introduce the texts one at a time, including the main aspects for each (eg. title, writer, source, form, tone, contention and target audience). You want to show the examiner that you are comparing the articles, rather than analysing them separately. To do this, use appropriate linking words as you move onto your outline of each new text.
Consider significant features for comparison, for example:
Is the tone/style the same?
Is there a different target audience?
How do their key persuasive strategies differ?
You may choose to finish your introduction with a brief comment on any key difference or similarity.
Sample introduction: The recent return to vinyls and decline in CD sales has sparked discussion about the merits of the two forms of recorded sound. In his feature article, For the Record, published in the monthly magazine Audioworld in June 2015, Robert Tan contends that vinyls, as the more traditional form, are preferable to CDs. He utilises a disparaging tone within his article to criticise CDs as less functional than vinyls. In response to Tan's article, reader Julie Parker uses a condescending and mocking tone to lampoon Tan for his point of view, in a letter published in the same magazine one month later.
Body paragraphs:
Block structure
Spend the first half of your essay focused on Article 1, then move into Article 2 for the second half of your essay (and, for those doing three articles, the later part of your essay based on Article 3). This structure is the most simple of all, and unfortunately does not offer you ample opportunity to delve into an insightful analysis. Hence, we would not recommend this structure for you. If possible, adopt the Bridge or Integrated structures discussed below.
Bridge structure
Analyse the first text, including any visuals that may accompany it. Students often spend too long on the first text and leave too little time to analyse the remaining texts in sufficient depth, so try to keep your analysis specific and concise! Remember to focus on the effects on the reader, rather than having a broad discussion of persuasive techniques.
Linking is essential in body paragraphs! Begin your analysis of each new text with a linking sentence to enable a smooth transition and to provide a specific point of contrast. Continue to link the texts throughout your analysis, for example, you could compare:
The techniques of each writer and how these aim to position the reader in different ways.
Often your second and/or third texts will be a direct response to the first, so you could pick up on how the author rebuts or agrees with the arguments of the first text.
Integrated structure
In this type of structure, you will analyse both articles in each body paragraph.
For a detailed guide on Language Analysis including how to prepare for your SAC and exam, check out our Ultimate Guide to VCE Language Analysis .
If you'd like to see an in-depth explanation of these different essay structures with sample A+ annotated essays as examples, check out our How To Write A Killer Language Analysis ebook! This study guide includes heaps of other valuable content too, including the SIMPLICITY and SPECIFICITY strategy, which has helped hundreds of students achieve A+ in their assessments.
Conclusion:
In Lisa's videos above, she suggests a short and sweet summary in your conclusion by incorporating some quotes from the author's own conclusion. 
Alternatively, you could opt for a different approach. In your conclusion, aim to focus on how each text differs from the others in terms of the main techniques used by the author, and more importantly, the effect of these techniques on the reader or audience. You should summarise the main similarities and differences of each text without indicating any personal bias (ie. you should not state whether one text might be more or less persuasive than another). For example, a point of comparison could be the audience appeal - will any particular audience group be particularly engaged or offended? Why?
Finally, finish with a sentence suggesting a possible outlook for the issue.
Next Steps:
Watch our 'Language Analysis' playlist where Lisa analyses the VCAA 2016 exam over the span of 7 videos. From the first read all the way through to writing up the full essay, Lisa shows you step by step how you can improve your Language Analysis marks.
*This blog post was originally created by Christine Liu, with additions made by Lisa Tran to suit the new modifications in the English study design.
Wondering what VCAA examiners might be looking for in a high-scoring essay? Each year, the VCE EAL Examination Reports shed light on some of the features that examiners are looking for in  high-scoring responses for the Listening and Language Analysis sections of the EAL exams. Let's go through 5 key points from the reports so that you know how to achieve a 10/10 yourself.
For advice on how you can apply the VCE EAL Examination Reports to strengthen your skills in the listening section, see Tips on EAL Listening .
Tip #1 Analyse How the Overall Argument Was Structured 
Let's take the 2017 VCAA EAL Examination Report as an example: 
'The highest-scoring responses analysed argument use and language in an integrated way. Some responses used a comparative approach that analysed arguments and counter arguments from both texts in the same paragraph. However, only comparatively few responses focused on how the overall argument was structured .'
So how do we write about/analyse 'how the overall argument was structured'? 
To save time during the exam, we can adopt templates that can help us transfer our thoughts into words in a fast and efficient way.  You can construct your own templates, and you may want to have various templates for various scenarios or essays. Below, I have provided a sample template and I'll show you how you can use this template in your own essays.
Sample Template
(AUTHOR)'s manner of argument is proposed in real earnest in an attempt to convince the readers of the validity of his/her proposal of...by first…and then supplying solutions to...(DIFFICULTIES), thus structuring it in a logical and systematic way.
The above template ONLY applies to opinion pieces that satisfy these 2 rules:
The opinion piece commences by presenting the 'bad effect/consequence/situation' of the topic 
The opinion piece supplies the solution to resolve the 'bad effect/consequence/situation' of the topic 
For example, say the author, John White, contends that plastic bags should be banned and does so by:
commencing the piece with the fact that plastic bags can travel long distances by wind and water. They litter our landscapes, float around in waterways, and can eventually end up in the oceans, ultimately polluting the ocean and posing a threat to marine animals
then supplies solution to ban plastic bags 
When we use our template here, the intro may look like this - note that I've bolded the 'template' parts so you can clearly see how the template has been used:
John White's manner of argument, proposed in real earnest in an effect to convince the readers of the validity of his proposal of banning plastic bags by first exposing the deleterious nature of these bags to our environment and natural habitat and then supplying solutions to ban plastic bags, putting it in effect in a logical and systematic way.
Head to Introductions for EAL Language Analysis for more templates and guidance on how to nail your Language Analysis Introduction. 
Tip #2 Keep the Listening Answer Succinct 
The 2019 VCAA EAL Examination Report states: 
'Students are encouraged to use the key words in the questions as a focus for their listening...Short-answer questions require concise and precise answers. Responses that demonstrated understanding provided what was asked for without including extraneous information .'
Some students tend to add unnecessary information in their answers. Although the answers are correct, they will NOT earn you any extra marks. Listening answers should NOT be a mini essay. Writing irrelevant information will not only waste time but may also compromise the accuracy and overall expression of your response. 
Tip #3 Practice Makes Perfect
The examination reports frequently point out that students struggle with identifying and describing the tone and delivery. For example, the 2017 VCAA EAL Examination Report states:
'Identifying tone and delivery is challenging for students and emphasis on this is needed...Students are encouraged to use the key words in the questions as a focus for their listening'. 
The good news is, just like most skills, listening and identifying the tone can both be improved with practice. In fact, VCAA acknowledges the importance of daily practice as well. 
'Students need to develop their critical listening skills both in and outside of the classroom. They are encouraged to listen, in English, to anything that interests them – current affairs, news, documentaries and podcasts can all be useful.' (2017 VCAA EAL Examination Report)
Practicing listening does not necessarily mean sitting down and doing Section A questions; it can be as simple as talking with classmates, teachers, neighbours, friends from work, church, etc. 
Take a look at our EAL Listening Practice and Resources for a comprehensive list of external resources for practicing listening and a step-by-step guide on how to use them!
Tip #4 How To Formulate a Cohesive Response?
VCAA encourages us to write answers that make sense to the reader and are grammatically correct. Make sure you do address, and ONLY address, what the question is asking, because marks will not be rewarded for redundant information. 
'Short answer questions require concise and precise answers. Responses that demonstrated understanding provided what was asked for without including extraneous information . Expression skills need to be sufficiently controlled to convey meaning accurately. ' ( 2017-2019 VCAA EAL Examination Report )
HINT: This may sound super simple, but a lot of EAL students struggle with it. If you do, you are definitely not alone. Some students seek to use complicated words and/or sentence structures, but we should not compromise clarity over complexity.  
Tip #5 Use a Range of Precise Vocabulary 
VCAA acknowledges the importance of sophisticated vocabulary. This phrase 'a nalysis expressed with a range of precise vocabulary' has been repeatedly used to describe high-scoring essays in the examination reports from 2017 onwards
Below is a list of commonly misspelled, misused and mispronounced words. If you don't know the meaning of a word, check out Collins Online Dictionary for definitions OR you can use a physical copy of the Collins Dictionary (which you are allowed to bring into the exam and SACs).
Words That Look the Same/Have Super Similar Spelling:
Abroad vs. Aboard
Adapt vs. Adopt vs. Adept
Affect vs. Effect
Altar vs. Alter
Angel vs. Angle
Assent vs. Ascent vs. Accent
Aural vs. Oral
Baron vs. Barren
Beam vs. Bean
Champion vs. Champagne vs. Campaign
Chef vs. Chief
Chore vs. Chord
Cite vs. Site
Compliment vs. Complement
Confirm vs. Conform
Contact vs. Contrast vs. Contract
Contend vs. Content
Context vs. Content
Costume vs. Custom
Counsel vs. Council vs. Consul
Crow vs. Cow vs. Crown vs. Clown
Dairy vs. Diary
Decent vs. Descent vs. Descend
Dessert vs. Desert
Dose vs. Doze
Drawn vs. Draw vs. Drown
Extensive vs. Intensive
Implicit vs. Explicit
In accord with vs. In accordance with
Later vs. Latter
Pray vs. Prey
Precede vs. Proceed
Principal vs. Principle
Sweet vs. Sweat
Quite vs. Quiet
For an overview of the EAL study design plus tips and tricks for reading comprehension, time management and more, check out The Ultimate Guide to EAL .
The scariest part of the EAL exam, while might not be the most daunting task, is probably getting your head wrapped around an unfamiliar language analysis task under time condition. Jargons and difficult terms might be used, and some articles tend to not be so straightforward making this task more challenging for EAL students. This blog post aims to alleviate this fear for all EAL students as much as possible and better your performance in the end-of-year exams. After reading this, I'd highly recommend our Ultimate Guide To Language Analysis as you study for your next SAC or exam.
Reading Comprehension
To understand and analyse an article well, you will need to know the writer's contention well, identifying whether they are for or against an idea. Most language analysis articles are written on an issue, which is why it is important to spot what the issue is and the writer's stance. Most of the time, the writer's contention is found at the beginning of the article, in the title, though there are times it is found at the end of the article. Sometimes, skimming through an article might be sufficient for you to find its main point.
Spotting and understanding arguments, on the other hand, might be much more difficult as they can be found anywhere within the articles and the number of arguments contained varies from articles to articles.
The good news is, there is no right or wrong answer in English so there is no need to be too worried about whether what you are writing is 'precise' or not. In order to look for arguments and 'chunk the reading passage' in the most efficient way, you should be paying attention to the ways the writer tries to structure the article (e.g. paragraphs, headings and subheadings if there are any, etc). More than often arguments can be found at the beginning of paragraphs (writers might also use that good old T opic- E vidence- E xample- L inking structure in drafting their piece) and sometimes two consecutive paragraphs focus on one singular argument.
Also, arguments should be specific and support the writer's contention. For instance, if the contention is 'technology ameliorates Americans' standards of living', the arguments might be something along the lines of 'it is beneficial as it improves efficiency in workplace environment' or 'it allows people to communicate easily'. Trying to make an educated guess on what the arguments might look like will definitely help if you already know the contention of the article.
Language barriers might be an issue if the writer uses technical terms related to an unfamiliar area (e.g. an article about "pneumonoultramicroscopicsilicovolcanokoniosis", a lung disease caused by a certain type of dust, might pop up – highly unlikely but thank me later if it does come up). This is why dictionaries are there to help us and they are a must-have coming into EAL exams and SACs. You are allowed to bring bilingual dictionaries as well, so make sure you have a good set of dictionaries that you can bring into SACs and exams. Regardless of how fluent you are, there is still a possibility that they use one if not more than one unfamiliar term in your language analysis articles.
However, it is not always difficult to guess the meaning of the word without using the dictionary (time restraints!!) by looking at the sentence as a whole. The location of the words within a sentence might allow you to make a reasonable guess of what type of words it is or what it might mean. If it is the subject or object of the sentence, it is either a pronoun, a noun or a name. If the word is after a subject, it is likely to be a verb which describes an action! To familiarise yourself with sentence structure further, read my guide on The Keys To English Fluency and Proficiency .
Answering Reading Comprehension Questions
Section C, Question 1 requires students to write short answers, in note form or sentences, which altogether will make up of 50% of the marks in Section C. I am not sure about you but for a lot of students, getting good marks for Question 1 is much easier than getting good marks for Question 2, which requires you to write a full language analysis essay. This is why it is important that you are able to maximise your marks in this question because they are purported to be easier marks to get! Some of the questions will ask the students for factual information but more difficult questions will require to think about that is contained in the text and make an interpretation based on your understanding.
1. Question words
To know what sort of answer you are expected to give before looking for details from the article, you need to be familiar with question words.
WHO - A particular person or group of people impacted by an incident or involved in a situation
WHAT - This really depends. It might require you to give out information about something or to identify reasons for the writer's opinions (which is good it might make it easier for you to find the writer's arguments)
WHEN - The timeframe within which an issue or event occurred (date, day, etc)
WHERE - The location of an event
WHY - The reasons for something
HOW - How a problem can be resolved
2. Direction words
Unfortunately, not all questions in this section have "question words" and examiners usually give out questions that are broader using "direction words" or "task words", making this section more challenging for students. EAL is not the only subject that requires students to know their direction words well so it is definitely worthwhile learning these words to improve your performance. These are the most common direction words used in Section C (see below!). ‍
Giving information about something or to identify the writer's opinions
This requires you to give out information in your own words and elaborate
Students will be required to find what is asked from the article and write them down in the briefest form possible
Usually in note forms – to answer this you need to identify what is asked and briefly noting them down
Retelling something in a succinct and concise ways in your own words, it should only be enough to highlight key ideas
Finding evidence from the text to justify a statement or opinions
3. Marks allocation
Another super helpful tip is to pay extra attention to the marks allocation of the questions. It usually gives you a fairly accurate indication of how much you should write. The general rule of thumb would be that the number of marks tell students how many sentences or points they should be making.
Identify the reasons why the writer loves travelling (2 marks)
Students should be writing down 2 reasons why the writer loves travelling ‍
The editor strongly opposes the use of plastic bag. Support this statement (3 marks) ‍
In this case, it is probably best to find 3 pieces of evidence from the article that justify the statement stated to make sure you do not lose any marks by not writing enough.
4. Sample Questions And Response
My own response and annotation of Question 1 and Section C of the 2017 EAL exam is below. I really hope it would give you guys a better idea of what is expected from EAL students.
Time Management Tips
Look at the comprehension questions during reading time.
I usually used my reading time skimming through the article, looking at the questions and flip back and forth the booklet to look for answers for the questions at the back. The reason why this was the first thing I did was because they often contain clues of what the arguments might me. Questions such as "give three reasons why the editor thought technology is beneficial" will help you immediately identify some key ideas and arguments in the article.
Look for key features instead of analysing and finding techniques straight away
I also used the reading time to find the contention, determine what type of article it was and the source, etc. The following acronym might help you! I often tried identifying all of the features below as it also helped me plan my introduction within reading time.
C ontention
For a detailed guide on How to Write an A+ Language Analysis Introduction, check out our advice here .
Set out a detailed time management plan for your essay the night before the SAC or exams (or earlier if possible) ‍
Be strict with yourself, know your writing speed and know how long it takes you to write a paragraph.
Stick with one introduction's structure/ format ‍
If you are used to writing an introduction that, for instance, starts off by introducing the issue, title of the piece, author, and then the contention, tone, audience then stick with it, or memorise it if you do not have the best writing speed or just do not work well under time pressure.
Whether or not (issue) is an issue that garners much attention in recent media. In response to this, (author) writes a (form) titled "(title)" to express his disapprobation/endorsement of (issue) to (audience). By adopting a (tone word 1) and (tone word 2), (author) asserts/ articulates/ contends that (contention) . With the use of an accompanying visual, the writer enhances the notion that (contention) .
Not be way too thorough with annotation ‍
When it comes to performing well under time condition, perfectionism might hinder you from best maximising your marks! Everyone learns differently and has different approaches to this task but it is probably better if we do not spend way too much time annotating the article. While it is important to scan through the article and identify important persuasive techniques, sometimes it is more than sufficient to just circle or highlight the technique instead of colour-coding it, writing down what its effects on the audience, labelling techniques. Don't get me wrong, these aforementioned steps are important, but there is no point writing that information down twice because you will be repeating those steps as you write your essay anyway! I'd recommend trying out different annotation techniques and see what works for you, but for me minimalism served me well.
Create your own glossary of words ‍
Sometimes, it takes too much time just sitting down staring at the paper deciding what words you should be using. We've all been there, worrying if you have repeated "highlight" or "position" way too many time. Memorising a mini glossary might solve this issue and save us writing time. I have included a sample glossary for you to fill in, hopefully it helps you as much as it did me! It might be a good starting point for you.
Convincing the audience to… persuade, position, propel, compel, galvanise, etc
Highlight the idea that… underscore, enhance, fortify, bolster, etc
Evoke (an emotional response)... elicit, garners, etc
The writer uses … employs, utilises, etc
The writer criticises … critiques, lambastes, chastises, condemns, denounces, etc
‍ At the end of the day, regardless of how many tips you have learned from this blog, it would not be enough to significantly improve your marks unless you practice frequently. Knowing how long it takes you to write the introduction, or each paragraph will better enable you to finish the essay within the time set and allow you to spend a bit of spare time proofreading your essay. If you are aiming for A+'s, writing every week is probably the best piece of advice I can give because without enough practice, your performance under pressure cannot match up to your usual performance.
Often, with Language Analysis (also known as Argument Analysis or Analysing Argument), it can be hard to find unique things to analyse and set yourself apart from your competitors. Techniques like rhetorical questions, inclusive language and the appeal to family values are regurgitated by thousands of students every year come exam season. As you'd imagine, examiners get tired of hearing the same ol' thing essay after essay. 
So, I challenge you to surprise them! And today's video will help you do just that. 
The TEE rule is a very popular technique that we describe in our top-rated eBook, How To Write A Killer Language Analysis . And for a good reason, too! It guides your analysis to ensure that you're talking about techniques, how they affect readers and using evidence to back yourself up. If you've never heard of the TEE rule, no worries at all! Check out our HTWAKLA eBook for an in-depth look into how the technique can help you get to that A+ level.
Today's video is all about analysing the structure of Language Analysis articles so you can WOW examiners and score in that upper level. 
Now, what does this exactly mean and, more importantly, look like?
When it comes to pieces of writing, when we talk about structure, we're talking about how the information is organised. 
What does the writer talk about first? What do they talk about last? How long are the paragraphs? How many paragraphs are there? While these questions might seem a little pointless to some, they can actually inspire some pretty unique and spot-on analysis in VCE Language Analysis.
OK Lisa, I get it, but how can I do this in my essays? Great question. 
Let's have a look at some examples of this, courtesy of one of LSG's amazing tutors, Andrea. She's written up an incredible blog all about these advanced techniques, and it includes much more than what we have time to talk about today. So, as always, I'll leave the link to her blog in the description and in the card up above – I highly recommend that after watching this video, you head on over and check it out. ‍
Analysing recurring themes and ideas in VCE Language Analysis
Analysing recurring ideas and themes throughout a piece is a fantastic way to show the examiner that you've understood the piece as a whole and that you can step back and notice similarities between smaller sections. 
Let's take a closer look at Section C of the 2014 VCAA English exam . The author emphasises the theme of Kolumbus-21 and its significance on space travel , which is an example of a recurring idea of theme.
Paragraph 1: 'Space exploration has been on my mind this week after visiting an exhibition presented by an international group known as Kolombus-21.' 
Paragraph 9: 'Kolombus-21 talks a lot about international cooperation. This hasn't always been a feature of space exploration, but now that we have an international space station supported by 15 nations, the era of collaboration seems to be well established.'
Paragraph 11: 'Perhaps with big dreamers like Kolumbus-21 behind it, it might even turn out that way.'
We can use an array of vocabulary to describe exactly how ideas and themes recur throughout a piece. For example, if something is mentioned repeatedly throughout a piece, we could call it a c yclical, recurring or circular idea. If an idea is built chronologically , piece by piece, we could call it hierarchical, chronological, sequential or even linear .  
In this example, notice how from the beginning to the end of the piece, the author mentions the connection between Kolombus-21 , space exploration and international cooperatio n several times. Let's see what we get...
By returning to the original theme of Kolumbus-21 as a key driver of support for space travel, which indicates the cyclical structure of her opinion piece, Yergon links space travel with international cooperation.
It's also a good idea to reiterate the overall structure of the piece in the conclusion, as it allows you to link the structure with the author's contention.
Analysing the ordering of the contention, arguments and rebuttals in VCE Language Analysis
Certain elements of the article can have a different effect on the reader depending on where the author places them. When we're talking about desired effects on readers, we want to assume that the writer has done everything a certain way for a reason , so when the rebuttal is placed first, for example, we can look into this further for possible explanations.
When the rebuttal is placed first , it can set up the audience to more readily accept the writer's following opinions, as opposing viewpoints have already been criticised early o n.
You can see this in the 2013 VCAA exam, where the author argues against opposing views early on in their article. In it, the author references the opposition directly as they say 'some people who objected to the proposed garden seem to think that the idea comes from a radical group of environmentalists', and rebut this point by proposing that 'there's nothing extreme about us'.
Or, if the rebuttal is placed towards the end of the article , it could serve to cement that the writer's viewpoint is correct by explaining why opposing viewpoints are wrong . Also, it can give a sense of finality to the piece – assuring the audience that all bases have been covered by the writer.
 What if there's no rebuttal ? Well, this could imply that the author's opinion, and theirs alone, is correct and to be supported.
Updated 08/01/2021
For a detailed guide on Language Analysis, including how to prepare for your SAC and exam, check out our Ultimate Guide to VCE Language Analysis .
Often, beginning a Language Analysis essay can be tough. How do you start? Do you even need to write an introduction? There are many answers to these questions- some say that because an introduction is not explicitly worth any marks, you don't need to bother. However, an introduction can be a great way to organise your thoughts and make sure you set up your analysis properly…as long as you don't waste a lot of time writing unnecessary sentences. 
If you'd like to see exactly what goes into an A+ Analysing Argument response, from the introduction to body paragraphs and beyond, check out our How To Write A Killer Language Analysis ebook!
You can use a simple, easy to remember formula that will help you to identify the key aspects of the piece very early on, and this will show your examiner that you know exactly what you're talking about- all you have to do is to remember the acronym "CDFASTCAT".
Here is a breakdown of each aspect and its importance:
This gives the audience some background information on the issue, and "sets the scene" for the article or text. In ANY language analysis article/piece you come across (whether it be in the exam or in practice), there is always a box with the context of the article explained. ALWAYS read it and let it influence your analysis. If you exemplify consideration of the information provided to you in your analysis, you will show a deeper understanding of the issue, and your analysis will be more accurate and detailed. Aim to demonstrate that you understand why the article was written, and its surrounding circumstances.
This gives the article a wider context, and helps the audience understand why the author may have a certain viewpoint. It is also good practice to properly reference the article in your analysis, which includes the date, author, source and title.
The form of a Language Analysis text can vary, from newspaper articles, blogs, comics or even speeches. Each form has its own set of conventions which can help you identify language techniques, and can change the way the message is communicated to the audience. For example, in a speech, the speaker is more likely to directly address their audience than the editor of a newspaper may in an editorial.
When writing a Language Analysis essay (or any essay for that matter), always refer to the author by either their full name, their surname only, or a title and a surname - NEVER by their first name alone. For example: 'Lyle Shelton', 'Mr. Lyle Shelton', 'Mr. Shelton' and 'Shelton' are all okay to use in your essay. However, you would never use 'Lyle' on its own.
The source of a text can influence your understanding of the audience. For example, an article written on a blog about gardening is likely to have a different audience to a financial journal. Including the source is also an important so that the article is properly referenced.
Including the title in the introduction is critical to properly introducing the article. Remember to analyse major techniques in the title if there are any during the body of your essay!
Contention ‍
Identifying the author's contention can be the most difficult aspect of Language Analysis for many students. The trick is to ask yourself the question 'What is the author's argument?' If you want to break it down even further, try asking 'What does the author want to change/why/what is it like now/what do they want it to be?'
Depending on the audience, different techniques and appeals may work in different ways. For example, an appeal to the hip-pocket nerve is more likely to have an effect on single parents who are struggling financially than it is on young children or very wealthy people.
You should not include a tone word in your introduction as the author's tone will shift throughout the text. However, identifying the tone early on is important so that you can later acknowledge any tonal shifts.
Often, articles will include some sort of graphic; it is important that you acknowledge this in your introduction and give a brief description of the image - enough so your analysis can be read and understood on its own. The description of the image is the equivalent of an embedded quote from an article; both are used to provide evidence to support your analysis.
10 Things to Look for in Cartoons is a great resource to help you learn what to look for in graphics. Don't be put-off by the name; you don't need to be studying cartoons specifically in order to learn heaps from this blog post.
If you follow the CDFASTCAT approach, your Language Analysis introductions will become easy to write, straight to the point and full of all the most important information - good luck! ☺
Whether Language Analysis (or Analysing Argument) is your favourite section of the English course or you just wish you could read an article without analysing the effect of a generalisation, here are some quick and simply tips to ensure you can maximise your marks in Section C! For a detailed guide on Language Analysis including how to prepare for your SAC and exam, check out our Ultimate Guide to VCE Language Analysis .
Improve your metalanguage
What is Metalanguage?
Words that describe language!
For example:
The words  infer
The words  insinuate
The words  suggest
Create a word bank full of different words you can interchange throughout your analysis to eliminate any repetition!
If you'd like to see a list of sentence starters to help you broaden your vocabulary for Analysing Argument, check out this blog .
Do not reiterate what the writer is saying
Remember you are analysing the language the writer uses, not arguing the contention of the writer!
Therefore avoid words such as: states, highlights, uses, utilises, shows etc.
What not to do:  The writer states that creating a community garden will make people "healthier and happier"
What to do:  The words "healthier and happier" suggest that creating a community garden will improve the lifestyles of citizens.
Analyse the language not the technique
By now we are probably aware that puns are "often humorous" and "gain the reader's attention". However instead of using these generalised textbook effects, analyse the words WITHIN the pun and see how these words may affect readers.
What not to do:  The pun "A new cycle" in the headline is humorous and therefore captures the attention of the reader.
What to do:  The pun "A new cycle" draws a direct link between cycling and advancement in society urging readers to view cycling in a positive light.
Always ask yourself: why?
Why is the writer using particular language? Why may the reader react with concern?
Make sure the answers to these questions are in your analysis!
What not to do:  Consequently readers may feel concerned.
What to do:  Readers may feel concerned due to the increase in fast food consumption.
If you'd like to see exactly how to achieve this within your essays, check out our How To Write A Killer Language Analysis ebook for a step-by-step explanation of how to clearly and effectively answer 'why' and nail Analysing Argument!
Don't forget the visual
As silly as it may sound, it is quite easy to forget to analyse the visual when you're under pressure. The visual can either complement the article or oppose the views of the writer.
Mention what the visual:
And how readers may react to the visual ‍
Keep your introduction and conclusions as brief as possible
Most of your marks will come from your analysis so there is no need to spend copious amounts of time perfecting your introductions and conclusions. Keep them short and concise!
Pick and choose what to analyse
It is simply impossible to analyse every single technique the writer uses in their article. Therefore pick the words/phrases that you find most persuasive. You will not be marked down for what you do not analyse!
To elaborate further on the example using Macbeth and Animal Farm:
Avoid simply drawing connections between the texts which are immediately obvious. It is clear that both Napoleon and Macbeth are powerful leaders. The questions below start to delve into a more insightful comparison between the two men (comparative words are bolded ):
Macbeth and Animal Farm: common theme = power
How do they achieve power?
In Animal Farm , Napoleon is sly about his intentions and slowly secures his power with clever manipulation and propaganda. However , Shakespeare's Macbeth adopts very different methods as he uses violence and abuse to secure his power.
How do they maintain power?
Both Napoleon and Macbeth are tyrants who go to great length to protect their power. They believe in killing or chasing away anyone who undermines their power.
What is the effect of power on the two characters?
While Macbeth concentrates on Macbeth's growing guilty conscience and his gradual deterioration to insanity, Animal Farm offers no insight into Napoleon's stream of consciousness. Instead , George Orwell focuses on the pain and suffering of the animals under Napoleon's reign. This highlights Shakespeare's desire to focus on the inner conflict of a man, whereas Orwell depicted the repercussions of a totalitarian regime on those under its ruling.
For one of most popular posts on Comparative (also known as Reading and Comparing), check out our Ultimate Guide to VCE Comparative.
Updated on 15/12/2020.
Summary: A Brief Snapshot
Character Analysis
Stage Directions
Essay Topics
Essay Topic Breakdown
Extinction is usually studied in the Australian curriculum under Area of Study 1 - Text Response. For a detailed guide on Text Response, check out our Ultimate Guide to VCE Text Response .
1. Summary: A Brief Snapshot
At the heart of innovative technology and products lies exceptional human creativity. Our brains are practically wired to create and innovate newness. Naturally, the influx of products entering the market creates a consumer frenzy. Suddenly, everything is a commodified entity with a dollar-sign attached to it. Its inherent value lies in how much consumers covet the item. 
Let's take the iPhone for example! An idea of a communication device - both sleek in its functionality and aesthetic - is mass produced, consumed by millions and the cycle perpetuates itself. It is an item so coveted and desired, a 17-year-old boy from China sold a kidney to buy the iPad and iPhone. This phenomenon of consumerism is symptomatic of a contemporary world's obsession with vanity and aesthetic. Our fixation on the surface-level and glossy facades is similarly echoed by Extinction 's main protagonist, Professor Heather Dixon-Brown, who criticises the 'charismatic fauna push' where we are 'making celebrities out of pandas and polar bears'. While those campaigns are successful in raising better awareness and positivity in the realm of conservation, they do not change the ways in which we live and consume.
How we live today is inflicting a deep ecological impact on planet earth. Furthermore, as urban landscapes inevitably expand, we continue to encroach on the territory of the natural world.
These are the kind of thoughts that popped into my mind after reading Extinction . Hannie Rayson's provocative play delves deep into the central question of what it means to uphold a personal conviction in the face of self-interest and necessity. Casual flings, extinguishing of life and the friction between 'ideological purity' and functionality threatens to unhinge even seemingly robust characters such as Heather Dixon-Brown, an ecologist who preaches that she 'uses her head, not her heart'. Rayson's literary work endeavours to capture how the human character is, in fact, multidimensional and never static! As the passionate environmentalists and pragmatic ecologists are entangled in ethical quandaries, the playwright also illustrates how divorcing your mindset from emotion is a universal struggle. Furthermore, she explores how moral conviction is consistently at odds with the demands of the personal and professional domains we inhabit.
Throughout the drama encapsulating mining magnates, environmentalists and ecologists, Rayson combines their fictional voices to echo a cautionary tale of how self-interest and misconception about 'the other' may distort rationality. When the CEO of Powerhouse mining, Harry Jewell, bursts into a wildlife rescue centre in Cape Otway, holding a critically injured and endangered tiger quoll, he inadvertently catalyses a conflict that will draw out the prejudices withheld by the trio of environmentalists.
I encourage you to think about the lessons embedded in the play. What are the take-home messages YOU have discovered?
Guiding Questions:
What is the message the playwright is attempting to deliver to her audiences?
When you finished the play, what feelings were you left with?
Which characters did you find likeable? Who aggravated you the most? And most importantly, provide evidence for why you felt that way! Was it because of their problematic ways of dealing with an ideological crisis? Or their fierce passion towards upholding moral conviction?
2. Character Analysis
Let's take a look at these deeply flawed human beings:
Professor Heather Dixon-Brown ‍
Director of the CAPE institute 
Interested in only saving species that are 'statistically saveable'.
Bureaucrat with the realism to match.
'I am an ecologist, not an environmentalist. I use my head, not my heart.'
'Species are like commodities…I just don't approve of this 'charismatic fauna' push - making celebrities out of pandas and polar bears.' (p. 99) 
'You want me to close the CAPE. Is that what you want? Then we can bask in ideological purity…' (p. 120)
The never-ending struggle between heart and mind is central theme in the play.
Harry Jewell
An idealist with the knack for alluring women to fall for him.
'You don't serve your cause by being indifferent to the interest of working people.' 
'I know his type: the kind of greenie who's always saying no. No dams. No mines. No roads.' (p. 114)
'I am not some multinational corporation devouring the Amazon. I'm just a bloke who's come back home.' (p. 114)
Piper Ross ‍
Zoologist from San Diego Zoo (temporarily transferred) 
Andy Dixon's girlfriend 
Gets entangled in a romp with Harry Jewell aka Mr. Evil
'They are all 'worth saving''. (p. 83)
A vet who is extremely pragmatic in his mindset towards his work and personal life
Slight aversion to technology
The inevitability of technology supplanting certain occupations 
Technological evolution? (Is it the kind of evolution we want?)
'…the great advocate for our native flora and fauna… ' (p. 118)
'You should see this dairy farm. It's all computerised. They've got one bloke managing a thousand cows. No human supervision of the milking. No-one to check the udders. I'm just there, doing the rounds. Like a robot.' (p. 82)
Logic vs. Emotion (Pragmatism vs. Ideological Purity)
To divorce your emotions from affecting your decision-making capacity is a universal struggle aptly captured by Rayson's depiction of Dixon-Brown's gradual inclination towards the tiger quoll project funded by a coal company. In this case, we can argue that her objectivity and 'her head' is seemingly beguiled by the charms of Harry Jewell. 
Early in the play, Professor Dixon-Brown is anchored to her desk, filing applications and paperwork instead of 'getting back to her own research'. This prospect changes when Harry - big coal - offers 'two million dollars on the table' to fund the tiger quoll campaign. Nonetheless, we see the two unexpected collaborators setting a dangerous precedent where one can simply equate a species' livelihood to 'commodities' and 'a good return' of profit.
What is compelling about Harry's character is that he combines both pragmatism and ideological purity. Firstly, Harry has the means and business acuity to manoeuvre a board of directors bent on exploring coal 'right on the edge of the national park'. However, 'Mr Evil' is also inspired by nostalgia and sentimentality over a childhood memory where a tiger quoll steals his drumstick.
Conversely, Andy Dixon-Brown's stance against the mining industry and automated dairy farms is admirable considering how technology has become a central cornerstone of modern-day life. His partner Piper Ross, a zoologist, echoes similar distaste for mining companies, however, her passion for 'saving' all animals eclipses her own presumptions towards 'Mr Evil'. She is eventually persuaded to head the tiger quoll project.
Whereas, Professor Dixon-Brown enjoys the uncomplicatedness of numbers and statistics. However, her carefully crafted algorithm fails to differentiate between the diversity of animals within the ecosphere. Instead, it filters out populations of 5000 and above to collate only the 'statistically saveable'.
In this respect, Harry's actions showcase how a striking a balance between pragmatism and emotion is important.
Unity in a Socially Divisive World
In this play, the 'us vs. them' mentality pervades the minds of the protagonists. Through the heated dialogue between environmentalists, ecologists and mining moguls, Hannie Rayson delivers the message that as a society we should not be so reliant on simplifying individuals based on age-old presumptions and surface-level characteristics. Harry Jewell echoes a similar sentiment as he discusses his company's plans to Piper: 'Who's this 'we'? You don't serve your cause by being indifferent to the interests of the working people.' (p. 92)
Zooming in: Andy & Harry: Let's explore the volatile dynamic between the two males
Andy's indignant stance against collaborating with the mining industry showcases his resilience in sticking to his moral code. One can argue that his immediate demonisation of Harry Jewell, as evidenced by the nickname 'Mr. Evil', is a symptom of Andy's oversimplified thinking. It is through Andy's inflammatory and infantile language towards the Mining CEO that Rayson articulates how the politics of conservation is in shades of grey. Conversely, Harry's admits that he knew Andy was 'the type of greenie who's always saying no [from the moment he came through that door]'. In highlighting the binary oppositions of the two men working in different fields, the play acknowledges how prejudice inhibits potential collaborations.
Harry and Andy showcase how our own misconceptions about 'the other' detract from our own moral causes - such as in this case, saving the forest. Both men are committed to the same cause. However, Andy's antagonistic approach towards Harry undercuts his own integrity as he willingly allows prejudice to cloud his thinking simply because it is the more convenient thing to do, as opposed to collaborating and accommodating each other's interests.
Categorising strangers into convenient stereotypes is pure laziness.
Andy: 'Hope he didn't damage that cruise missile he's got out there?' (p. 73)
Harry: 'I know the type - knew him the moment he came through that door. He's the kind of greenie who's always saying no. No dams. No mines. No roads.' (p. 114)
Romanticism vs. Reality
Against the backdrop of familial arguments and budding romances, Extinction 's Professor Dixon-Brown's blunt dialogue about conservation reveals its politicised nature. Her heated dialogue with Piper echoes her frustration at 'writing [Stuart Decker's] applications so he can get 'a sun tan' conducting research on The Great Barrier Reef and win accolades for it'. Furthermore, she satirically exclaims that '[the institute] needs to defend its territory'. Her mocking of the vice-chancellor who acted like they were in a 'White House Situation Room' implicitly demonstrates her growing disdain towards the tenuous politics of her workplace. Essentially, Heather's realist approach exposes what lies beneath the glossy exterior of conservation efforts.
I've seen quite a few videos of baby pandas circulating on my Facebook feed, most of them are part of a conservation effort or campaign. The comment section of these videos is like a medley of heart-eyes and exclamations of 'How cute!!' This relatively harmless sentiment is dismissed by Professor Dixon-Brown when she states that she is completely disengaged with 'charismatic fauna' (p. 99) push - making celebrities out of pandas and polar bears'. Our overwhelmingly positive reactions towards such campaigns is based on a societal gravitation towards the aesthetically pleasing which bleeds into the next thematic idea revolving around our fixation on appearance (surface-level).
Essentially, in the context of this play, the preferential treatment of endangered animals reflects our own biased thinking.
Vanity and Our Obsession With Appearance
The idea of vanity also pervades the sub-consciousness of both male and female protagonists. Against the backdrop of environmental conservation dilemmas, Hannie Rayson manages to entwine a secondary story strand which captures the insecurities peppering the female experience in this contemporary age. The audience learns that Heather Dixon-Brown spends $267 on hair removal every five weeks. Interestingly, her brother, 'a screaming heterosexual' (p. 95), likens the hair removal process to 'getting a tree lopped'. The destructive and almost violent imagery of chopping down a tree echoes the crippling pressure for Heather to 'sculpt' herself into a particular ideal of femininity.
It is in this way that Rayson articulates a broader thematic idea that womanhood is still being defined in terms of attractiveness and perseveration of youth. Heather's internalised insecurities resurface in her heated confrontation with Harry. She accuses him of 'prefer[ing] a younger woman' and having 'never been with a woman with pubic hair'. Both of which Harry indignantly refutes. Through this heated dialogue, audiences gain an insight into Heather's vulnerability as a divorcee-to-be and interestingly, we are exposed to her assertiveness as she questions 'can't [you] stomach a woman who stands up to you?'
Her conflicting ideologies on womanhood are best exemplified through Harry who almost admonishes her for embodying 'some nineteen-fifties idea of relationships' where 'sex with someone' does not necessarily entail 'a lifelong commitment'. This is also the central conflict faced by all the characters who engage in seemingly non-committal relationships and false expectation. It is through these failed trysts that Rayson disapproves of uninhibited sexual impulses and by extension, criticises the increasing promiscuity in contemporary times. Essentially, Rayson's fixation on causal sexual relationships mirrors her own opinion that there has been a paradigm shift in how we govern our sexuality and bodies since the 1950s.
Conservation in a World of Destruction
You can define conservation in terms of 'preservation of… ', 'sustaining…'.
In the personal domain, Piper maintains that she and Harry 'slept in separate tents' to her boss Professor Dixon-Brown who also doubles as her potential sister-in-law. Conversely, Professor Dixon-Brown is forced to make an ethical compromise to prevent a career besmirching orchestrated by a mass-email insinuating a sordid romance between her and her newest collaborator, Harry Jewell. Her reputation as CAPE's director is nearly tarnished by the vengeful force of a fling's ex-wife.
Do I preserve my moral compass or my professional reputation?
Other thematic ideas that relate to this umbrella phrase include: misuse of authority and ethics of the digital world.  
Deleting emails is tantamount to rewording/reworking history. Professor Dixon-Brown's attempt at salvaging/restoring her pristine moral code of 'using her head, not her heart' is encapsulated in her desperate dash to the IT servers at 1am in the morning to delete the incriminating email detailing her illicit relationship with Harry Jewell. This, undoubtedly, compromises both of their careers as professionals. Furthermore, their intimate fling casts Dixon-brown as a seducer/a woman who is easily compromised, which is untrue. However, it is the facades that count in the play.
4. Symbolism
Euthanising the female tiger quoll.
In this case, by virtue of being female, we can assume the tiger quoll 'with a crushed spine' has reproductive capabilities. The injured tiger quoll was a life-giving entity. Technically, if she recovered fully, the tiger quoll could be the solution to its endangered status. 
Andy's swift decision to euthanise the animal in great pain could be in reference to his own desire to 'make [his life] over'. He has inadvertently projected his own fears and anxieties over his GSS diagnosis onto the critically injured creature. Essentially, in the moment of mutual pain, Andy could resonate with the tiger quoll. 
One-Night Stands/Casual Sex/Non-Committed Relationships
My theory is that the images of casual sex serve as an ironic layer to a play titled Extinction . Both Piper and Heather unwittingly develop sexual relations with Jewell on a casual basis which symbolises how intercourse is no longer purely valued as a means for continuing the species. These 'efforts' for reproduction are fruitless. 
1. They show how mankind is centred on pleasure and instant gratification, prioritising the self above all matters. 
2. They demonstrate how modern living expectations, consumerism and the perpetuation of gluttony have led to a plateau in human evolution.
Real-life Amanda -> Tutor comment translation:
As I was reading the text, a recurring question kept nagging at me: Why are there intimate scenes sandwiched between the layers of ideological conflict and tension?
Tutor -> real-life Amanda translation:
Oh my goodness, are these characters THAT sexually frustrated? Someone's heart is going to get broken and then we will have to analyse that in our essays. Ughhhhhh.
5. Stage Directions
Weather transitions.
1. The opening scene showcases how vets and environmentalists alike are surprised by the first sighting of a tiger quoll in a decade. Their surprise at this unprecedented occurrence is reinforced by the 'wet and windy' conditions. Typically, stormy weather is symbolic of chaos and unpredictability. 
2. During a particularly heated exchange between Andy and Piper, the interjection of ' thunder' intensifies rising temperament in both characters. (p. 73)
3. When Andy discovers who 'Harry bloody Jewell' is, his growing disbelief and rising temperament are complemented by the off-stage sound of ' the roar of the motorbike'. The audiological stage cue characterises Jewell as an unwanted presence of chaos and noise. As the motorbike's roar is a sound incongruent with the natural environment encapsulating Harry.
The Meaning of Fire
In Act Two: Scene One, the secretiveness of Harry and Piper's tryst is underlined by the 'vast blackness' and their figures 'in silhouette'. Furthermore, its fragile and tenuous connection is symbolically related to how both counterparts repeatedly 'poke[] the fire' to ensure its longevity through the night. Perhaps, this imagery is referring to how all temptation and sexual energy need to be moderated, which complements Piper's reluctance to continue their budding relationship.
6. Sample Essay Topics
We've offered a few different types of essay topics below. For more sample essay topics, head over to our Extinction Study Guide to practice writing essays using the analysis you've learnt in this blog!
Theme-Based ‍
The play, Extinction demonstrates that compromise is necessary in the face of conflict.
Character-Based
As a self-professed ecologist, Heather Dixon-Brown's decision to collaborate with 'the other' stems from self-interest. Discuss.
Quote-Based
'I use my head, not my heart.' Extinction explores how human nature reacts under pressure and vice.
How does Hannie Rayson explore the idea of emotion in the play Extinction ?
7. Essay Topic Breakdown
Whenever you get a new essay topic, you can use LSG's THINK and EXECUTE strategy , a technique to help you write better VCE essays. This essay topic breakdown will focus on the THINK part of the strategy. If you're unfamiliar with this strategy, then check it out in How To Write A Killer Text Response .
Within the THINK strategy, we have 3 steps, or ABC. These ABC components are:
Step 1: A nalyse
Step 2: B rainstorm
Step 3: C reate a Plan
Theme-Based Prompt: Extinction is a play about personal integrity and environmental responsibility. Do you agree?
Step 1: analyse.
This essay prompt is an example of a theme-based prompt . It specifies both 'personal integrity' and 'environmental responsibility' as themes for you to consider. When faced with a theme prompt, I find it most helpful to brainstorm characters and author's views that are relevant to the given themes, as well as considering more relevant themes that may not have been mentioned in the prompt itself.
Step 2: Brainstorm
Personal integrity and environmental responsibility are central themes, but they aren't the only themes that Extinction concerns itself with
Environmental responsibility - political, financial, social, pretty much all characters (Piper and Harry as a focus)
Personal integrity - truth versus lie, how we react under pressure, Dixon-Brown and her choice to delete the emails
What is left over? Other kinds of responsibility, e.g. interpersonal relationships
Interpersonal relationships, e.g. Piper and Andy (with a focus on Andy)
Step 3: Create a Plan
P1: Environmental responsibility
Piper and Harry - the tiger quoll project
Potential to talk about idealism versus pragmatism?
P2: Personal integrity
Honesty, morality, ethics
Dixon-Brown's choice to delete the emails is motivated by selfishness, not by personal integrity
P3: Responsibility to act honestly and transparently in relationships Andy!
He is both environmentally responsible and has personal integrity, but still struggles with his relationships until the very end of the play
If you find this helpful, then you might want to check out A Killer Text Guide: Extinction where we cover five A+ sample essays (written by a 50 study scorer!), with EVERY essay annotated and broken down on HOW and WHY these essays achieved A+ so that you know how to reach your English goals! Let's get started.
8. Resources
The Ultimate Guide to VCE Text Response
Extinction by Hannie Rayson A+ Essay Topic
How To Write A Killer Text Response ( Study Guide)
How To Embed Quotes in Your Essay Like a Boss
How To Turn Text Response Essays From Average to A+
5 Tips for a Mic-Drop Worthy Essay Conclusion ‍
Updated 26/12/2020
It's that time of year again when many VCE English students start brainstorming their Oral Presentation SACs. To help you out, we've collated some of the biggest names and issues in the recent Australian media.
Each heading represents a broad, ongoing issue, and under it are more specific debates within each issue. Going down a more precise route with your topic selection can make your speech a lot more engaging and current, so pick a broad issue that speaks to you, and 'zoom in' on a debate for your speech. Don't forget to also check out Our Ultimate Guide to Oral Presentations for everything you need to know for Oral Presentations.
CLIMATE CHANGE
1. green new deal.
Originally, the 'New Deal' was a bunch of economic reforms that restimulated the economy back into action after the Great Depression. The ' Green New Deal' is a bunch of policies that combines this economic approach with the need to fight the climate crisis. It was first brought before the United States Congress by Alexandria Ocasio-Cortez in late 2018 , but was ultimately voted down. It called for a 10-year transformation of the economy to provide green jobs; transition to renewable, zero-emission energy sources; and eliminate pollution across sectors such as manufacturing, agriculture and transport. Is this something that we need to adopt in Australia? Is now the best time for that conversation, given the political climate (not to mention the actual climate of the worst bushfire season in history)? And what exactly are the options? Australia Needs a Green New Deal (03/11/2019) What could an Australian green new deal look like? (28/11/2019) Why the Green New Deal matters (29/11/2019) Let's make the 2020s the decade that Australia gets its mojo back (04/01/2020)
2. Young People on Strike
2019 saw the emergence of the ' school strike for climate' , an international movement of students skipping school to demonstrate and demand action on climate change. It took off after Greta Thunberg, a Swedish schoolgirl, began protesting outside the Swedish parliament in late 2018. It sparked widespread discussion on young people, education and the merits of striking. Scott Morrison was drawn into the discussion, stating that he doesn't 'want our children to have anxieties about these issues', while defending his government's track record on renewable energy investment. So - should young people be worrying about these issues at all? Are they missing out on crucial years of education by taking to the streets? And, is what they're saying really unreasonable at all? Global climate strike sees 'hundreds of thousands' of Australians rally (video, 0/09/2019) The climate strike organiser who received a near-perfect ATAR (18/12/2019) How Greta Thunberg's school strike went global: a lo ok back (podcast, 30/12/2019)
3. To Prime Minister or Not To Prime Minister
Australia is already facing its most severe bushfire season yet with several months of fire season left to go. During these months, Scott Morrison took a holiday in Hawaii, staying there even after stating his intention to return . Even as he returned, he was shunned for perceived insensitivity and insincerity . What should a Prime Minister do in a state of national emergency? While Morrison delegated many of the duties to state premiers, are these distinctions important in times of crisis? Is he the leader we deserve after his resounding, miraculous election victory in 2019? Where to from here? ScoMo, Where the Bloody Hell Are You? (20/12/2019) Don't dismiss our anger in Cobargo Scott Morrison, we are the ones living through a crisis (02/01/2020) Scott Morrison, Australia's singed prime minister (03/01/2020) 'Bloodcurdling insanity': Real reason ScoMo is under fire (04/01/2020)
4. Emissions Trading Scheme (ETS)
An ETS basically makes carbon gas emissions an economic good that gets bought and sold like any other - corporations that emit more gas will need to now purchase permission to emit, while corporations that emit less will be able to sell their permits. The debate for an ETS in Australia is old (surprisingly perhaps, John Howard first broached the idea towards the end of his Prime Ministership ), but became political poison after Julia Gillard introduced it despite promising that her government wouldn't introduce a carbon tax in the 2010 election. It has since been scrapped, making Australia the only government in the world to ever dismantle an operational ETS. A decade later, is it now the right time to revisit this discussion? Just why are so many people opposed to policy that would stop corporations from emitting for free? And what does this mean for our international reputation and commitments? One of the world's biggest emitters is trying to fly under the radar at Cop25 (06/12/2019) For 10 Years, Australia Has Been In A Climate-Policy Abyss (07/12/2019) 'Not moving fast enough': former head of Scott Morrison's department criticises climate change policies (18/12/2019)
SOCIAL EQUITY
1. homophobia in sport.
So this is nothing particularly new, but it's unfortunately still present even as we move into 2020. Should sports stars be penalised for their opinions when they're exclusionary and harmful, or should we respect them for their sporting prowess? Maybe this speaks more broadly to the standards we expect sporting stars or public figures in general to set as role models… Israel Folau: Australian rugby star condemned for linking bushfires to 'sinful' homosexuality (18/11/2019) Marcus Stoinis fined $7,500 for homophobic slur during Big Bash League (04/01/2020)
Bear with me on this one - while she isn't specifically a 'social equity' debate, Lizzo's emergence as a breakout singer of 2019 intersects with a lot of social equity movements, from body positivity and feminism to racial justice and self-empowerment. Her upcoming shows in Australia sold out in minutes, which speaks to her newfound popularity as a global star. What is it about Lizzo that resonates with so many people? What and who does she represent? Is the new decade also a watershed moment for diversity in entertainment? Lizzo taps into the real meaning of freedom in 2019 (07/10/2019) Lizzo, pop's reigning phenomenon, brings her juice to Australia (05/01/2020)
3. Gender Wage Gap in Sport
Again, this one isn't too new, but a fresh wave of activism for equal pay in sport was sparked this year by Megan Rapinoe, the captain of the US women's national soccer team (which won the World Cup in 2019). She, her team and the men's team sued the national soccer federation for gender discrimination and other countries, Australia included, followed suit. Why does the wage gap exist and what are the reasons for closing it? Is a preference for the men's game enough to justify paying women less (despite the fact that preferences like this are usually rooted in misogyny and are subjective anyway)? And how does this translate between different sports such as soccer, AFLW and tennis (where Serena Williams and Novak Djokovic have clashed over this before)? AFLW pay dispute is over (28/10/2019) Matildas become first women's team in world football to be paid the same as men's team (video, 05/11/2019) Australia's women footballers get equal pay in landmark deal (06/11/2019) 'We Have To Be Better': Megan Rapinoe and the Year of Victory and Advocacy (18/12/2019)
4. Newstart
Newstart is Australia's income support for those aged 22 to 64 who are unemployed. Though a form of social security, it's fallen behind in terms of how much economic security it can provide recently, with years of no real increases (that is, increases which offset inflation - basically things are getting more expensive and even if Newstart increases, it doesn't give you more purchasing power in reality). Is it finally time to increase Newstart? There was some discussion around the holiday season being particularly expensive, but should an increase be permanent? How hard is it to get a job in today's economy? And are the payments enough to live on if you can't find a job? Morrison government defends Newstart amid criticism it is among low est welfare payments in OECD (08/10/2019) Report highlights social crisis confronting Australian youth on welfare (14/12/2019) Survey finds two-thirds of Australians back a Newstart Christmas boost (22/12/2019) The economic case for increasing Newstart (01/01/2020)
5. First Nations Justice
'Voice' was the Australian National Dictionary Centre's word of the year in 2019 , in the context of Indigenous representation in the Australian parliament. A Voice to Parliament would enshrine Indigenous input into laws and policies on issues affecting First Nations communities, and has been called for by activists for some time now. How does this tie into/is this distinct from other issues such as constitutional recognition? Why haven't we seen a lot of progress or consensus on these issues? And what might it mean for those communities to be able to make autonomous decisions? There's a 60,000-Year-Old Way to Help Stop Australia Burning (16/12/2019) 'I feel unchained': Mauboy adds her voice to Indigenous recognition campaign (29/12/2019) The Voice to Parliament isn't a new idea – Indigenous activists called for it nearly a century ago (02/01/2020) 'It can be more controversial': Costello warns on constitutional recognition for Indigenous Australians (02/01/2020)
1. Teaching as a Decreasingly Popular Profession
Australian teachers have been struggling with increasingly difficult jobs and flat-lining pay in recent years, and teachers' unions haven't been able to successfully find a solution to offset these concerns. Tertiary students are now turning away from pursuing a career in education , and there could be many reasons as to why. What does this mean for the future of Australian education? In what ways do you as a student feel the impacts? And what could be some solutions - perhaps both from a teacher's point of view, but also from a student-centric viewpoint? Three charts on teachers' pay in Australia: it starts out OK, but goes downhill pretty quickly (02/09/2019) The epic failure at the root of Australia's maths problem (06/12/2019) Why male teachers are disappearing from Australian sc hools (12/12/2019) A new voice for class teachers (30/12/2019)
2. Australia Falling Behind
Unfortunately, Australian students have been falling behind many of their global counterparts in terms of educational outcomes - we even hit our worst ever results in the OECD's international student assessment in 2018. What does this mean in an increasingly globalised world and is there a way to turn this around? How might a student perspective on this be unique from that of a politician for example, or another stakeholder? And is education an isolated issue, or should we be looking at more holistic solutions that incorporate health-related, economic and/or social solutions as well? Murri School students experience social and emotional benefits from six-day nature camp (13/10/2019 - a bit of a reach, but an interesting read about education outside of the traditional classroom) No need to panic – we can fix Australian schools. But to rush the reform is to ruin it (08/12/2019) Coalition to review Australian education curriculum in bid to reverse fall in student results (11/12/2019) Aboriginal English recognition in schools critical for improving student outcomes for Indigenous Australians (21/12/2019) We love to criticise the United States, but guess what? Their public schools are better than ours (04/01/2019)
This is another one of those long-running debates, though it's on the table again as the ACT has recently legalised recreational cannabis . This goes against federal law, which still bans the possession and use of weed, and makes Canberra the first Australian jurisdiction to decriminalise it. Canberra has also led the way on issues such as same-sex marriage, legalising it as early as 2013 (four years before the rest of the nation would follow suit). Discussion about other drugs such as ecstasy has also been raised as a result, and this piece might be an interesting read on why different drugs have different legal statuses. Still, is legalising pot the way to go considering how other Western democracies are already moving in this direction? Is it even a harmful drug at all? And what about the others, such as ecstasy? Or even alcohol, for that matter? Nation's capital legalises cannabis for personal use (25/09/2019) Peter Dutton: government may overturn 'dangerous' ACT decision to legalise cannabis (25/09/2019) Australia could be the first country to legalise ecstasy – are we going too far? (03/10/2019) Canberra women with endometriosis are self-medicating with cannabis, but legalising the drug might not help (28/12/2019)
2. Climate Grief
This is an interesting and pretty recent phenomenon - climate grief or climate burnout are new terms that have come into existence to describe the mental health impacts of the climate crisis. In particular, they describe the frustration and despair that people may feel as a result, given that progress on reducing carbon emissions is frighteningly slow and natural disasters are becoming more frequent and devastating at the same time. What is your take on it and who's feeling it? Do you have to be affected by disasters, or can it also affect young people who feel pessimistic about the future of the planet? And what could be some strategies for overcoming it? What is the importance of seeing climate through a health lens and how might it inspire activism or change? Australian Farmers Muddled in Mental Health Crisis (26/09/2019 - a good read on how climate issues intersect with economic issues as well) Australian town breaks record for mental health awareness following devastating flood (16/12/2019) Australian bushfires could lead to a mental health crisis, expert warns (03/01/2020)
3. Mental Health
2019 saw some other new developments in the conversation around mental health in Australia. A report found that mental health concerns are getting more widespread among young people, while government investment doesn't really seem to be effective. Meanwhile, we're also seeing progress on destigmatising mental health issues within sport - overseas, athletes such as Paul Merson and Stan Collymore have shared stories of their battles, while Cricket Australia looks into ways of creating more supportive environments for their players. How can we streamline the message around mental health, or the relevant support networks? What solutions haven't we tried yet, and how might the discussion around this shift in the next decade? What are the implications if we don't address these issues? Note that this can be a sensitive issue which may cause distress to some people. Mental health issues increasing among Austra lians (30/09/2019) Push to get wellbeing counsellors into schools as mental health bill costs Australia billions (31/10/2019) What's driving poor mental health among young Australians? We asked them (20/11/2019) Kevin Roberts: Cricket Australia committed to better understanding menta l health (14/12/2019) People with mental illness less likely to get cancer screening (03/01/2020)
4. Abortions in NSW
NSW recently legalised abortions for pregnancies shorter than 22 weeks after one of the longest debates in their state Upper House. While the choice versus life debate has raged around the world for decades now (i.e. maybe don't do a pro-choice speech that people will have heard before, and probably don't do a pro-life speech in 2020), what is the landscape of the debate like in our day and age? Who opposes it and why? What is the problem with making health issues criminal issues instead (e.g. drug policy as well)? And what other issues might be linked to this? Can someone who is pro-life also support tougher border restrictions that lead to refugee deaths at sea, for example? Note that this can be a sensitive issue which may cause distress to some people. Why NSW is still fighting about abortion (17/09/2019) Controversial abortion bill passes NSW Upper House after long-haul debate (25/09/2019) Abortion Is Now Legal in NSW After Controversial Bill Passes Lower House (26/09/2019) NSW abortion law: doctors say last-minute changes 'unnecessary' but manageable (26/09/2019)
Wondering where to go from here? Well, luckily, my eBook, How To Write A Killer Oral Presentation , details my exact step-by-step process so you can get that A+ in your SAC this year.
Access a step-by-step guide on how to write your Oral Presentation with simple, easy-to-follow advice
Read and analyse sample A+ Oral Presentations with EVERY speech annotated and broken down on HOW and WHY students achieved A+ so you reach your goal
Learn how to stand out from other students with advice on your speech delivery
Sounds like something that'd help you? I think so too! Access the full eBook by clicking here !
Updated on 11/12/2020
[Modified Video Transcription]
Hey guys, welcome to another week of Lisa's Study Guides. Thank you so much to everyone who came to the VCE expo that happened last Thursday through to Sunday. It was so great meeting so many of you - I really did not expect this many of you to rock up and say hi, but I'm so grateful that you did. So, thank you again so much! It just reinforces that what I'm doing is being really helpful to you guys, and I'm so glad! I'm going to keep going with this. I'm going to keep making sure that I offer you guys amazing English tips on this channel. So, hit that subscribe button below ( check out our YouTube channel here ), if you do support, and make sure you tell your friends about it as well, because the more love we can share, the more we help each other out.
Today we're going to be talking about tones . You might be interested in looking at tones because you are analyzing articles, but sometimes we're also looking at tones when it comes to the author's writing style when it comes to texts. 
So, What Is a Tone and Why Is It Important? 
A tone is essentially the attitude that an author takes towards their piece. What is really important is that you realise that there's a difference between tone and mood .
Mood has to do more so with the reader's response to an article, whereas tone is the approach that the author has towards the piece. 
It's definitely tricky trying to identify tones, but there are a few things that you can ask yourself to help steer yourself in the right direction. 
First thing is: does the author have a positive or negative attitude towards a certain idea? For example, if the author says, 'I can't wait to go to this party' (said in an enthusiastic tone), as opposed to saying, 'I can't wait to go to this party' (said in a sarcastic tone), who do you think is more excited about the party? Probably the first one. In this case, it's been a little bit easier because you see visually how I approached it, but if you just listen to what I've said, the first tone is immersed with a lot more enthusiasm, whereas the second one is sarcasm. Just remember that even though I said it was enthusiasm and sarcasm, if you yourself interpreted it differently than that is okay. 
Remember with English, as always, there's not always that one perfect answer. Everyone interprets things differently. It's just a matter of you being able to back it up with your own evidence and your own explanation of why you've come to this certain tone.
So, any form of human emotion can ultimately be translated into a tone. So, whether that is being nostalgic, honoured, sentimental, condescending - these are all tones. And, there are actually so many tones that I've linked a link down below that goes to my blog (if you're reading this you're already on our blog!) that includes 195 tones you can choose from. I've also separated these turns into positive, neutral and negative tones and divided them yet again, depending on the type of emotion in order to help steer you in the right direction in picking out a tone amongst all the many, many tones that are available out there. 
One more additional tip is that authors can also change their tone . So these can be called tonal shifts , or shifts in tone. An author might not start a book with the same tone and finish it with that same tone - so much has happened throughout the entire book or the event, or maybe even if it's just an article, depending on what they're talking about, they can change their tones. Don't get tripped up by that, acknowledge that sometimes throughout a piece there will be modifications. And, if you're able to pick that up, then that goes a really long way when showing off your efforts to your teachers or examiners. 
So, just as a heads up, these tips that I've spoken about are all in our ebook How To Write A Killer Language Analysis . If you're keen to find out more about tones, then go ahead and check it out . There's more there, more examples to help test you, to see whether you're on the right track, more questions that you need to ask yourself to find the right tone and what you can do with tonal changes. I'm also going to do something a little bit different today, I'll write down three different sentences and I want you guys to interpret them your own way and tell me what tones do you think they are? I think this will be a fun exercise to bring our community together. And I'd just love to see what you guys have to say. I'll check in with you guys next time! Alright, let's see what different tones you identify from these sentences:
1. Check out my new shoes, I just got them yesterday!
2. It was long since I had returned to this place; the memories washed over me wave after wave. 
3. It is imperative that we initiate fair laws for all workers!
List of Tones for Language Analysis
We've all struggled with identifying tones for language analysis. So, I've compiled an assortment of tones you can choose from, categorised into their 'intensities'! For a detailed guide on Language Analysis including how to prepare for your SAC and exam, check out our Ultimate Guide to VCE Language Analysis .
What's your exam nightmare?
Mine was always that I would open my booklet in reading time and find essay topics that I had never considered, and that I would waste time just trying to figure out where to start in tackling my essay.
That's not what happened to me, because with that in mind, I spent all of my SWOTVAC planning essays for every topic my teacher could think of. So, in my exam, I was lucky enough to be able to write a Text Response and a Reading and Comparing essay on topics very similar to essays I had already written. This meant that for the first hour or so of my exam, I was quietly confident that I would be more than fine.
But the English exam is three hours long, it's early in the morning, you switch writing styles three times. If you're human, it's scary! So many students put much more pressure on themselves than they can actually handle, and I was one of them. Halfway through my exam, I completely lost my train of thought. I was suddenly very overwhelmed and all I wanted to do was spit out my last two essays and get out of that hall. Because of this, I walked out of my exam teary - I thought those had to be the worst essays I'd ever written!
Luckily, I was wrong about those essays. Despite how frazzled I got during my exam, I stuck to a few key strategies to make sure I didn't completely derail. In hindsight, I know that without them, I wouldn't have overcome my "mid-exam crisis" and done as well as I did.
Here are my tips for staying on track and getting past any panic you might feel during your exam.
1. Before your exam: Prepare for the 3 hours of writing!
It's obvious that preparing your mind by studying and practising is the biggest essential before your English exam. However, what use is your knowledge if you spend your exam trying not to fall asleep?! If you're tired in your exam, you are more than likely to lose your train of thought and end up stressed. I know you've probably heard the 'self-care' talk many times, so from student to student, let me sum it up for you:
For the 1000th time - sleep! Honestly, you can't cram the night before for English. If you don't know your content by 9PM the night before your exam, you're not going to know it by the morning. You're better off getting rest so that you can think clearly, work with the knowledge you have, and perform your best in the exam.
Eat well! My breakfast favourite during exams was oats with raspberries and banana - a bit of sugar, a good amount of carbs, and having a nice brekkie always put me in a good mood! There's also your last-minute sustenance - even after my good breakfast, I always ate a banana or a mars bar right before I walked into an exam, because they're great for an immediate energy boost.
2. During your exam: Start out with a plan!
Taking a minute or two before each essay will be your lifesaver when you're mid-way through your exam and start second guessing yourself. Before starting each essay, jot down a basic plan that will help you remember your key points and contention. For example, say my topic is "Medea is symbolic of the intelligent woman caged in by the patriarchy", my plan might look like this:
Contention: agree to a degree - caged in & intelligent BUT not symbolic of women in general
Body para 1: how she is caged in - marriage & infidelity, exiled by men, not given choice
Body para 2: intelligence - outsmarted Creon & Aegeus (manipulation) - intellectual superiority over Jason
Body para 3: not symbolic of women - demigod &sorceress - filicide - deus ex machina
While that may not make much sense to you, as the person writing the essay it helps me remember what my key points are, which is incredibly helpful if you start feeling overwhelmed.
3. Take a breather.
Yes, the English exam is all about time management, and so I can understand wanting to push through any panicky feelings, and keep writing when your time is precious. But if you're not thinking clearly, you're probably not writing clearly. Give yourself one minute. Watching the clock, think about nothing for a couple of seconds. Drink some water and give your brain a break. Then, as your minute comes to an end, calmly think about the approach you're taking in your essay (again, this is going to be easier if you have a plan), and start a fresh sentence!
Overall , preparing yourself to maintain a clear head is the key to success. These tips helped me get past what felt like a "mid-exam crisis", and I'm sure they'll help you do the same. Stay positive and confident that you're doing the best work you can, and keep these strategies in mind to help yourself out of any sticky situations. Good luck!
We've all been there. You're moments away from having to deliver your 5-6 minute long oral to all of your classmates and your teacher, and you're still trying to memorise that one bit that you just can't seem to get down pat. It sucks.
For many VCE English students, the oral presentation is the scariest part of the course; it's often also the first.
Doing a speech can indeed be daunting— you're marked in real time, you can't go back and edit mistakes, and the writing part itself is only half the battle. Nonetheless, the oral SAC can also be one of the more dynamic and engaging tasks you complete in VCE English, and there's plenty of ways to make it more interesting and also more manageable for yourself.
We'll break the whole process down into three parts (don't worry, one of these will be the delivery itself) and have a look at ways to tackle each; hopefully, you'll feel more empowered to give it a go on your own terms. Don't forget to also check out Our Ultimate Guide to Oral Presentations for everything you need to know for Oral Presentations.
Part One: Choosing a good topic
(in this section—researching events & issues, topic ideas).
For a bit of a head start on this step, be sure to check out our blog post filled with Oral Presentation Topics for 2020 . It's one of our best kept secrets!
In the study design, the description that's given for the Oral Presentation is:
"A point of view presented in oral form using sound argument and persuasive language . The point of view should relate to an issue that has appeared in the media since 1 September of the previous year."
Besides this restriction on how current/recent your issue is, the expectations themselves for this task are pretty standard (and therefore pretty broad): you
select a topic or point of view
research arguments and supporting evidence; and
position the audience accordingly in your speech
Getting started on this first part can be tricky though, especially if you want to choose something a bit more original or fresh.
In any case, the first thing you need is an event . As a reminder, an event in the VCE English context is anything that happens which also generates opinionated media coverage —so, it's not just an event but it has to be an event that people have published opinions about, and they have to have been published since September 1.
You might wonder why we don't go to the issue straight away. Here's a hypothetical to illustrate: if you asked me to name an issue, the best I could probably come up with off the top of my head is climate change. However, if you asked me to name an event, I'd pretty easily recall the bushfires—something much more concrete which a) has generated specific and passionate opinions in the media; and b) can easily be linked to a wider issue such as climate change.
So where do you find an event? If you can't think of a particularly interesting one right away, you could always try Wikipedia. Seriously, Wikipedia very helpfully has pages of things that happened in specific years in specific countries, so "2019 in Australia" might well be a starting point. The ABC news archive is also really helpful since you can pick dates or periods of time and see a good mix of news events from then.
I wouldn't underestimate your own memory here either. Maybe you attended the School Strike for Climate and/or you feel vaguely disappointed in the government. Maybe there was something else happening in the news you remember (even though it is often about the environment these days). It doesn't have to be from the news though—maybe there was a movie or TV show you watched recently that you have thoughts about. You could really do a speech on any of these, as long as you suspect there might be recent, opinionated media coverage .
Only once you have an event should you look for an issue . This will be a specific debate that comes out of the event, and can usually be framed as a "whether-or-not" question. The bushfires, for example, might generate debate around whether or not the Australian government is doing enough to combat climate change, whether or not Scott Morrison has fulfilled his duties as Prime Minister, whether or not it's appropriate to discuss policy already when people are still grieving. All of these issues are going to be more current and more focused than just 'climate change', so pick one that resonates for your speech. For a list of 2019-20 issue-debate breakdowns (i.e. topic ideas!), give this a read!
From there, you might delve a little deeper into viewpoints around your chosen issue, and you'd do this mostly by reading opinion or analysis articles (rather than hard news reports). Opinion is great to see what other people are thinking, and could help you bolster or reinforce your own arguments, whereas analysis is good to get a little deeper into the implications of and evidence behind the issue. The actual contention itself comes last—even though you might already have an idea what you think about the issue, you'll be best prepared to articulate it after doing the research first.
Part Two: Writing a good speech
(in this section—register/tone selection, personas, openings, how formal you need to be, drafting & rehearsing).
For this part of the task, I'd keep in mind a specific snippet of its description: the need to use sound argument and persuasive language .
To be fair, persuasive language mightn't necessarily be something you actively think about when you write persuasively—you wouldn't ever really be like "hey, this is a great spot to include an appeal to compassion." However, while you don't need to start now, it's good to have in mind a general register for your speech before you start. It's one of the first things you might analyse in a written essay for good reason—it's broad and it sets the tone for your argument/s.
With the bushfires for instance, you might contend that even though grief is a strong emotion, it should also be a trigger for resolute, permanent policy reform. But will you come from a frustrated, this-is-what-we've-been-saying-for-years register, or a compassionate look-at-the-damage-caused register, or an assertive, we-need-to-bring-the-community-together-first register?
Maybe you can incorporate a bit of each, or maybe (probably) there are more options, but in any case, making this decision first will help with stringing together arguments and incorporating more persuasive language techniques (PLTs). Note that most PLTs can be used across a number of registers, but there are some that might work more effectively with some of these.
These are things you'll have to think about for your written explanations, and might also help you shape future research if you need to shore up the speech a little more. Something you may consider as well is adopting a persona , that is a character and a context for your speech. You don't have to, but it may help you get started. It can be hard to just write a speech from scratch, but if you're the mayor of a township affected by the fires and you're outlining a course of action, it'll help with your register and outlook.
Openings in general can be tricky though. Try to avoid stating your event, issue and contention outright—the audience doesn't need to know that "recently, Australia experienced a horrific bushfire season and I'm going to talk about why now is the time to act on climate change." They'll figure it out. Instead, try to start with something that clearly communicates your register and/or persona (if you have one). If you're a frustrated climate activist, start by illustrating the historical patterns of bushfires getting worse and worse. If you're a compassionate community-builder, start with anecdotes of the damage. If you're an assertive leader, explain who you are, what your experience is and how you want to create change. Don't worry if you feel like the issue won't be clear enough—again, they'll figure it out! The opening also sets the bar for formality in your speech, and it's honestly up to you how formal you'll want to be. As a rule of thumb, don't be so formal that you can't use contractions (such as "you'll" and "can't")—avoid those in essays for sure, but they're a natural part of speaking and it'll feel strange if you don't use them.
I'd also recommend you draft and rehearse in front of others, highlighting areas where you think are the weakest and asking them for specific advice on those sections at the end. Having specific questions to ask, such as "should I include more data/quantitative evidence in x section?" or "is this specific appeal to x obvious enough?", also means you get better feedback (since these are much easier to answer than "Was that fine?").
Part Three: Delivering an engaging presentation
(in this section—body language, eye contact, rehearse rehearse rehearse, tone variation).
Most of you probably find this the most daunting part of the SAC—honestly, me too—but this is the part with the most tried-and-tested tips for success.
With regard to body language , stand with your feet shoulder width apart and, more importantly don't move your legs . Especially if you're nervous, swaying or shuffling will be noticeable and make you appear more nervous—when you practise, pay attention to the lower half of your body and train it to stay still if possible. That being said, do use your arms for gestures. Those are more natural and will help engage the audience, though don't overdo it either—usually, holding cue cards in one hand frees up the other but also stops you from going overboard.
And cue cards brig us up to another important consideration— eye contact . Hold cue cards in one hand as high as you can without it feeling uncomfortable. This means you don't have to take your eyes away from the audience for too long or too noticeably to check your notes.
Of course, knowing your speech better means having to check your notes less frequently. When I did my speech, I'd read it out aloud to myself 3-5 times a day for a week or two in advance, which made me feel like I was going insane but also meant that my speech was basically memorised . The cue cards were there in case of emergency, but I really didn't need them at all. Absolutely make sure to rehearse your speech. Further, when you rehearse, try to pretend that you're actually delivering the speech. This means:
looking up ahead
holding the cue cards in the right spot; and
not just reading the words but speaking as if to an audience.
This last point is really important— tone variation might come naturally to some but not to others. I always found that building it into rehearsal helped with getting it consistent and natural. Tone variation involves things like emphasising certain words, using pauses or slowing down for effect, or modifying volume . Incorporating some of these elements—even writing them into your notes by bolding/italicising/underlining—will help you break out of monotony and make the speech more engaging as well. Be sure to emphasise things like emotive language and any evidence you might use to illustrate your arguments. And one last thing— don't speak too quickly ! Easier said than done, but often the icing on the cake for a speech that is memorable for the right reasons.
Wondering where to go from here? Well, luckily, my eBook, How To Write A Killer Oral Presentation, details my exact step-by-step process so you can get that A+ in your SAC this year.
Get exclusive weekly advice from Lisa, only available via email.
Power-up your learning with free essay topics, downloadable word banks, and updates on the latest VCE strategies.
latest articles
Check out our latest thought leadership on enterprise innovation., developing interpretations sac guide: interpreting alias grace.
Why Genre Matters in VCE Literature: An Analysis of Dracula
Reckoning & the namesake: quote analysis by theme.
Keep in touch
Have questions? Get in touch with us here - we usually reply in 24 business hours.
Unfortunately, we won't be able to answer any emails here requesting personal help with your study or homework here!
Copyright © Lisa's Study Guides. All Rights Reserved. The VCAA does not endorse and is not affiliated with Lisa's Study Guides or vcestudyguides.com. The VCAA provides the only official, up to date versions of VCAA publications and information about courses including the VCE. VCE® is a registered trademark of the VCAA.
03 9028 5603 Call us: Monday to Friday between 3pm - 6pm or leave us a message and we'll call you back! Address: Level 2 Little Collins St Melbourne 3000 VIC
How Do I Analyse Structure?
by Jenn Linning | Oct 30, 2018 | English | 0 comments
For example, if I am writing a story about a robbery, how should I begin? Should I start by describing the house itself so my readers can picture the scene clearly? Or would I prefer to begin with the robber himself, zooming in on his old clothes or explaining his motive so that perhaps the reader will feel more sympathetic towards him? Or should I introduce the owner of the house as he hears a crash downstairs, so that the reader is thrown straight into the action (a technique called beginning ' in medias res ')?
At the end of the same story, I might want to finally reveal the identity of the robber. How should I build tension before the shock? Should I use lots of one-sentence paragraphs to slow the reader down? Or should I use lots of dialogue so they can hear the characters' opinions? Or should I use lots of punctuation like question marks and ellipses to force them to pause and consider clues?
These are the types of decisions that writers make as they put together a story. It's your job to work out why they have made each decision.
Analysing Structure
You can analyse structure at various different levels:
Whole-Text Structure
When you analyse the structure of the whole text, you can discuss the following elements:
How the writer has chosen to open and close their text.
How the focus shifts from paragraph to paragraph as the text progresses.
What overall structure the narrative has (linear, non-linear, or cyclical).
What narrative perspective the writer has chosen (first or third person).
Paragraph structure
When you analyse the structure of individual paragraphs, you can discuss the following elements:
How the paragraph opens (the content of its topic sentence).
How the paragraph closes (the content of its concluding sentence).
The length of the paragraph (whether it contains one sentence or many sentences; lots of complex sentences or lots of simple sentences).
Its cohesion with surrounding paragraphs (how it flows in the text).
Sentence structure
When you analyse the structure of sentences, you can discuss the following elements:
The sentence length (if it is particularly short or particularly long).
The first or last word of the sentence (if they are noticeable for a particular reason).
Repetition of words, word classes, or structures within the sentence.
The sentence type (declarative, interrogative, exclamatory, or imperative).
The sentence form (simple, compound, or complex).
Punctuation
When you analyse the use of punctuation , you can discuss the following elements:
The types of punctuation used.
Repeated punctuation and the possible reason for this.
The way that the punctuation breaks up sentences or paragraphs.
The tension created through placement of punctuation.
For help with any of the techniques discussed in this blog, sign up for a Get My Grades subscription today – we are currently offering a 7-day free trial for new users! Our platform has hundreds of pages devoted to English Language to help you prepare for difficult tasks such as analysing structure, with thousands of questions to help you practise. Check out our example content here and don't forget to ask your parent or guardian before signing up.
A huge range of resources and online textbook content, arranged into units, topics and subtopics.
Over 75,000 practice questions of varying types, like those on exams - not just multiple choice - written by experienced teachers.
Instant feedback after each question, with student-friendly mark schemes and explanations.
Automated tracking, so that you can see where they are doing well and where they are struggling - which you just can't get from a traditional textbook or revision guide!
Get My Grades subscriptions cost just  £9 per student per month, or £75 per student for access for the year  - with all our subjects and qualifications included, including many of the most common GCSE and IGCSE courses.
Sign up now to explore the platform - and, to give you a chance to start making the most of Get My Grades, use discount code MONTH1 to get your first month for just £1!
Sign Up and Start a Free 7-Day Trial Now
Read more of this series here.
Effects of Language in Non-Fiction Texts
Effects of Language in Fiction Texts
How Do I Explain the Effect on the Reade...
What Is the Effect on the Reader?
How To Write a Letter
How To Improve Your Creative Writing Ski...
How to compare texts
How Do I Evaluate?
How do I Analyse?
Share this:.
Click to share on Twitter (Opens in new window)
Click to share on Facebook (Opens in new window)
Leave a Reply Cancel reply
Recent posts.
Collaboration with The Tutors' Association on CPD Platform
February Newsletter
State of Exams (Feb 2021)
Self-Employed Freelance Content Writers (Biology/Chemistry/Physics/Maths)
How Will GCSE Grades Be Calculated?
Get My Grades on Twitter
Get my grades on instagram.
Get My Grades on Facebook
Blog Categories
Get My Grades
Key Stage 1
Key Stage 2
Key Stage 3
Key Stage 4
Key Stage 5
Mental Health
Social Skills
Special Educational Needs
Tuition Agencies
The ultimate online learning platform for secondary school pupils. 
Visit Our Press Area
© Get My Grades 2018 | All Rights Reserved | Privacy Policy | Cookie Policy | Terms and Conditions | Safeguarding
Why Choose Us
How to analyse structure for English Language GCSE
If you're facing your English Language GCSE exams this May and June, your thoughts have probably turned to revision, mock exams, past papers and collecting quotes by now. As part of this, you've probably discovered that traditional "revision" is a bit trickier for English Language GCSE than it is for your literature exams. After all, you don't know exactly what you'll be facing with your unseen texts!
With this in mind, the best way to prepare is getting comfortable with all the language and structure points you can make – no matter what fiction or non-fiction examples you face.
I've already written a guide to terminology for language analysis (so check this out) – but today, it's all about structure. Here's your ultimate guide to talking about structure for English GCSE exams… the points you can make, and what you can say about the impact on the reader.
First things first though, what is structure for English Language GCSE?
What is structure for English Language GCSE?
Structure is actually super simple when it comes to analysing texts. Structure just refers to how a text is organised, and how all the parts fit together. Think of "structure" like the walls and floors of a house, while "language" is the furniture and interior design within it. Both are essential for a comfy home… but without structure (the walls), your language (the furniture) just won't have the same impact!
Structure could involve texts as a whole (for instance, are there any ideas an author keeps returning to?) or the way paragraphs fit together. For instance, are passages of description broken up with lines of dialogue? If so, how does this maintain your interest?
The exam board AQA have a fantastic introduction to English Language structure, and how students can use it in their GCSE English essays. I'd recommend watching this, and then coming back to our structure super list below.
How to talk about structure for English GCSE
Let's get straight to it…
There are certain structural features you'll find in every single text . Knowing this helps take the pressure off your English Language GCSE revision. You'll know, no matter what unseen texts you face, you'll always be able to make some fantastic points about the writer's use of structure.
Here's just some aspects you could talk about, as well as what you can say about the impact on the reader.
Structure points for every GCSE English Language text
Chronological Structure – i.e. going through time in a "normal" way. This brings the reader along with the characters, almost as an active participant in the story.
Flashbacks or flashforwards – highlighting specific events or thoughts, important to the text in some way…
Narrative Voice
1 st Person : I – first person perspective, monologue – giving insights into character's thoughts.
2 nd Person : You – Direct Address, engaging the reader.
3 rd Person : They/He/She – omniscient narrator (allowing insights into multiple characters thoughts, as well as overall setting.
Talking about the beginning, middle and end…
Beginning / Exposition – what are they focusing on at the beginning of the passage, and why?
Middle / Climax – what's the key event of the passage?
End / Resolution – circular structure? Repeated ideas? How does the author choose to end the text?
Sentence Length – short/abrupt/impact sentences (grabbing attention) > contrasting with long, complex, listing sentences (focusing in on details).
Shifts in focus / links between paragraphs (ideas repeating ) – OR > Juxtaposing/Contrasting ideas and actions?
Introduction of key characters – where/when/why do we meet them at certain points?
What type of text is it? i.e. is it a factual article or an autobiography? Does the structure follow the pattern you'd expect?
Things in some texts…
As well as things you'll find in every single text – there are some structural features you'll only find in some texts. If you spot any of these, they're great to talk about in your English Language GCSE essays…
You'll probably notice lots of these apply to poetry and English Literature too (we'll talk about this in another blog post!).
Zooming in / Panning out – what elements is the author focusing on?
Shifts between internal / external – i.e. thoughts and actions, or interior and exterior. Why do you think these shifts are happening?
Dialogue (or quotations) – is this breaking up long descriptive passages?
Repetition (Tripling or Listing) – what's the author focusing our attention on, and why?
Foreshadowing – are there hints at an important event to come?
Are they withholding any information – does this increase tension/mystery?
What else could you add to this list? Think about the effect of structure when combined with language techniques – what's the overall mood/tones/ideas the author is focusing on… and why?
I'll focus on structure for poetry in a later post, but if there's anything you think should be added to this guide (or you have any questions) – let me know! Good luck, and happy structure analysis.
Need more help?
Take a look at these extra language and structure posts:
Key terminology for GCSE English Language analysis
How to explain both language and structure points for English GCSE
Support my work
Have you found this post helpful? By making a contribution, you'll help me continue creating free study materials for students around the country. Thank you!
If you like this, please share!
Click to share on Facebook (Opens in new window)
Click to share on Twitter (Opens in new window)
Click to share on Pinterest (Opens in new window)
Click to share on Tumblr (Opens in new window)
Click to share on Reddit (Opens in new window)
Click to share on LinkedIn (Opens in new window)
Click to share on WhatsApp (Opens in new window)
Click to email a link to a friend (Opens in new window)
Click to share on Pocket (Opens in new window)
Click to print (Opens in new window)
Leave a Reply Cancel reply
Already have a WordPress.com account? Log in now.
Follow Following
Copy shortlink
Report this content
View post in Reader
Manage subscriptions
Collapse this bar
Find Study Materials for
Business studies, combined science, computer science, english literature, environmental science, human geography, macroeconomics, microeconomics.
Social Studies
Browse all subjects
Exam Revision
Career Advice for Students
Student Life
Study Guide
University Advice
Read our Magazine
Create Study Materials

Select your language

Language analysis  explores how authors/writers/speakers convey meaning through specific language analysis techniques,  such as figures of speech, word choice, sentence structure, and register or tone.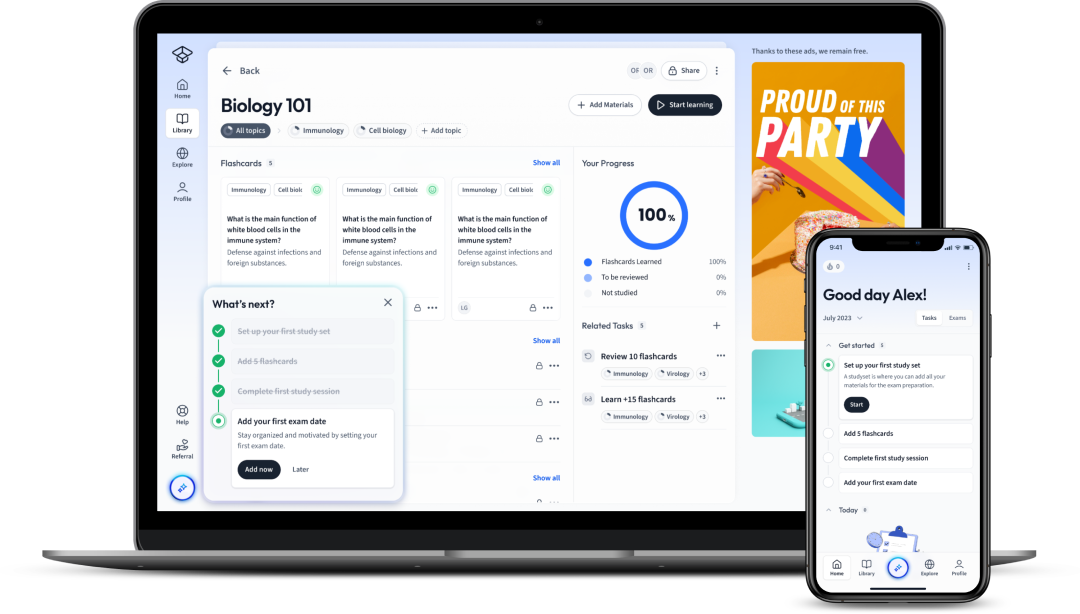 Explore our app and discover over 50 million learning materials for free.
Language Analysis
Want to get better grades, get free, full access to:.
Explanations
Study Planner
Textbook solutions
StudySmarter AI
Textbook Solutions
A Hook for an Essay
Body Paragraph
Essay Outline
Language Used in Academic Writing
MHRA Referencing
Opinion vs Fact
Works Cited
Emotional Arguments in Essays
Ethical Arguments in Essays
Logical Arguments in Essays
The Argument
Writing an Argumentative Essay
Image Caption
Microblogging
Personal Blog
Professional Blog
Syntactical
Anaphoric Reference
Backchannels
Cataphoric Reference
Conversation Analysis
Discourse Analysis
Discourse Markers
Endophoric Reference
Exophoric Reference
Interruption
John Swales Discourse Communities
Metalinguistics
Paralinguistics
Turn-taking
Email Closings
Email Introduction
Email Salutation
Email Signature
Email Subject Lines
Formal Email
Informal Email
Active Voice
Adjective Phrase
Adverb Phrase
Adverbials For Time
Adverbials of Frequency
Auxilary Verbs
Complex Sentence
Compound Adjectives
Compound Sentence
Conditional Sentences
Conjugation
Conjunction
Coordinating Conjunctions
Copula Verbs
Correlative Conjunctions
Dangling Participle
Declaratives
Demonstrative Pronouns
Dependent Clause
Descriptive Adjectives
Distributives
Exclamatives
Finite Verbs
First Conditional
Functions of Language
Future Progressive Tense
Future Tense
Generative Grammar
Grammatical Mood
Grammatical Voices
Imperative Mood
Imperative Verbs
Imperatives
Indefinite Pronouns
Independent Clause
Indicative Mood
Infinitive Mood
Infinitive Phrases
Interjections
Interrogative Mood
Interrogatives
Irregular Verbs
Linking Verb
Misplaced Modifiers
Modal Verbs
Noun Phrase
Objective Case
Optative Mood
Passive Voice
Past Perfect Tense
Perfect Aspect
Personal Pronouns
Possessive Adjectives
Possessive Pronouns
Potential Mood
Preposition
Prepositional Phrase
Prepositions of Place
Prepositions of Time
Present Participle
Present Perfect Progressive
Present Perfect Tense
Present Tense
Progressive Aspect
Proper Adjectives
Quantifiers
Reflexive Pronouns
Relative Clause
Relative Pronouns
Second Conditional
Sentence Functions
Simple Future Tense
Simple Sentence
Subjunctive Mood
Subordinating Conjunctions
Superlative Adjectives
Third Conditional
Transitive and Intransitive Verbs
Types of Phrases
Types of Sentence
Verb Phrase
Vocative Case
Zero Conditional
Academic English
Anglo Saxon Roots and Prefixes
Bilingual Dictionaries
Contractions
English Dictionaries
English Vocabulary
Greek Roots, Suffixes and Prefixes
Latin Roots, Suffixes and Prefixes
Modern English
Object category
Parentheses
Possessives
Regional Dialects
Rhyming Dictionary
Sentence Fragments
Social Dialects
Subject Predicate Relationship
Subject Verb Agreement
Word Pronunciation
Essay Time Management
How To Take a Position in an Essay
Organize Your Prompt
Proofread Essay
Understanding the Prompt
Analytical Essay
Cause and Effect Essay
Chat GPT Prompts For Literature Essays
Claims and Evidence
Descriptive Essay
Expository Essay
Narrative Essay
Persuasive Essay
The Best Chat GPT Prompts For Essay Writing
Essay Sources and Presenting Research
Essay Structure
Essay Topic
Introduction
Point Evidence Explain
Referencing
Research Question
Sources of Data Collection
Transcribing Spoken Data
African American English
African Countries Speaking English
American English Vs British English
Australian English
British Accents
British Sign Language
Communicative Language Teaching
English in Eu
Guided Discovery
Indian English
Lesson Plan
Received Pronunciation
Total Physical Response
Abbreviations
Advise vs Advice
Affect or Effect
Capitalisation
Inverted commas
Loosing or Losing
Multimodal Texts
Orthographic Features
Practice or Practise
Punctuation
Separate vs Seperate
Typographical Features
Comparative Method
Conventions of Standard English
Early Modern English
Great Vowel Shift
Historical Development
Inflectional Morphemes
Irish English
King James Bible
Language Family
Language Isolate
Middle English
Middle English Examples
Noah Webster Dictionary
Old English Language
Old English Texts
Old English Translation
Piers Plowman
Proto Language
Samuel Johnson Dictionary
Scottish English
Shakespearean English
Welsh English
Accent vs Dialect
Bilingualism
Code Switching
Descriptivism
Descriptivism vs Prescriptivism
Dialect Levelling
English as a lingua franca
Kachru's 3 Concentric Circles
Language Changes
Pidgin and Creole
Prescriptivism
Rhotic Accent
Social Interaction
Standard English
Standardisation of English
Strevens Model of English
Technological Determinism
Vernacular English
World Englishes
Language Stereotypes
Language and Politics
Language and Power
Language and Technology
Media Linguistics
Michel Foucault Discourse Theory
Multimodality
Norman Fairclough
Agrammatism
Behavioral Theory
Cognitive Theory
Constructivism
Critical Period
Developmental Language Disorder
Down Syndrome Language
Functional Basis of Language
Interactionist Theory
Language Acquisition Device (LAD)
Language Acquisition Support System
Language Acquisition in Children
Michael Halliday
Multiword Stage
One-Word stage
Specific Language Impairments
Theories of Language Acquisition
Two-Word Stage
Williams Syndrome
Foregrounding
Literariness
Literary Context
Literary Purpose
Literary Representation
Mode English Language
Narrative Perspective
Poetic Voice
Accommodation Theory
Bernstein Elaborated and Restricted Code
Casual Register
Concept of Face
Consultative Register
Deficit Approach
Difference Approach
Diversity Approach
Dominance Approach
Drew and Heritage Institutional Talk
Eckert Jocks and Burnouts
Formal Register
Frozen Register
Gary Ives Bradford Study
Holmes Code Switching
Intimate Register
Labov- New York Department Store Study
Language and Age
Language and Class
Language and Ethnicity
Language and Gender
Language and Identity
Language and Occupation
Marked and Unmarked Terms
Neutral Register
Peter Trudgill- Norwich Study
Phatic Talk and Banter
Register and Style
Sinclair and Coulthard
Social Network Theory
Sociolect vs Idiolect
Variety vs Standard English
Amelioration
Collocations
Colloquialisms
Compounding
Connotative Meaning
Denotative Meaning
Figurative Language
Fixed Expressions
Formal Language
Informal Language
Initialisms
Irony English Language
Language Structure
Levels of Formality
Lexical Ambiguity
Literary Positioning
Occupational Register
Paradigmatic Relations
Personification
Prototype Theory
Rhetorical Figures
Semantic Analysis
Semantic Change
Semantic Reclamation
Syntagmatic Relations
Text Structure
Zero-Derivation
1984 Newspeak
Analytical Techniques
Applied Linguistics
Computational Linguistics
Corpus Linguistics
Critical Theory
Essentialism
Forensic Linguistics
Language Comprehension
Lexicography
Linguistic Determinism
Logical Positivism
Machine Translation
Natural Language Processing
Neural Networks
Neurolinguistics
Psycholinguistics
Rhetorical Analysis
Sapir Whorf Hypothesis
Speech Recognition
Active Listening Skills
Address Counterclaims
Group Discussion
Presentation Skills
Presentation Technology
Agglutinating Languages
Alternation
Compound Words
Derivational Morphemes
Grammatical Morphemes
Lexical Morphology
Morphosyntax
Polysynthetic Languages
Reduplication
Active Reading
Process of Elimination
Words in Context
Click Consonants
Fundamental Frequency
Interdental
International Phonetic Alphabet
Labiodental
Manner of Articulation
Monophthong
Nasal Sound
Oral Cavity
Phonetic Accommodation
Phonetic Assimilation
Place of Articulation
Sound Spectrum
Source Filter Theory
Spectrogram
Voice Articulation
Vowel Chart
Alliteration
Complementary Distribution
Phonotactics
Sound Symbolisms
Commissives
Communication Accommodation Theory
Conversational Implicature
Cooperative Principle
Declarative
Definiteness
Deictic centre
Deictic expressions
Expressives
Figure of Speech
Grice's Conversational Maxims
Indexicality
Paralanguage
Politeness Theory
Presupposition
Semantics vs. Pragmatics
Speech Acts
Aggressive vs Friendly Tone
Curious vs Encouraging Tone
Dissimilation
Feminine Rhyme
Hypocritical vs Cooperative Tone
Masculine Rhyme
Monosyllabic Rhyme
Multisyllabic
Optimistic vs Worried Tone
Serious vs Humorous Tone
Stress of a Word
Suprasegmental
Surprised Tone
Tone English Langugage
Analyzing Informational Texts
Comparing Texts
Context Cues
Creative Writing
Digital Resources
Ethical Issues In Data Collection
Formulate Questions
Internet Search Engines
Literary Analysis
Personal Writing
Print Resources
Research Process
Research and Analysis
Technical Writing
Action Verbs
Adjectival Clause
Adverbial Clause
Anthropomorphism
Appositive Phrase
Argument from Authority
Argumentation
Auditory Description
Basic Rhetorical Modes
Begging the Question
Building Credibility
Causal Flaw
Causal Relationships
Cause and Effect Rhetorical Mode
Central Idea
Chronological Description
Circular Reasoning
Circumlocution
Classical Appeals
Classification
Close Reading
Coherence Between Sentences
Coherence within Paragraphs
Coherences within Sentences
Complex Rhetorical Modes
Compound Complex Sentences
Concessions
Concrete Adjectives
Concrete Nouns
Consistent Voice
Counter Argument
Definition by Negation
Description
Description Rhetorical mode
Direct Discourse
Equivocation
Extended Metaphor
False Connections
False Dichotomy
False Equivalence
Faulty Analogy
Faulty Causality
Fear Arousing
Gustatory Description
Hasty Generalization
Illustration
Induction Rhetoric
Levels of Coherence
Line of Reasoning
Missing the Point
Modifiers that Qualify
Modifiers that Specify
Narration Rhetorical Mode
Non-Sequitur
Non-Testable Hypothesis
Objective Description
Olfactory Description
Paragraphing
Parenthetical Element
Participial Phrase
Personal Narrative
Placement of Modifiers
Post-Hoc Argument
Process Analysis Rhetorical Mode
Red Herring
Reverse Causation
Rhetorical Fallacy
Rhetorical Modes
Rhetorical Question
Rhetorical Situation
Scare Tactics
Sentimental Appeals
Situational Irony
Slippery Slope
Spatial Description
Straw Man Argument
Subject Consistency
Subjective Description
Tactile Description
Tense Consistency
Tone and Word Choice
Transitions
Twisting the Language Around
Unstated Assumption
Verbal Irony
Visual Description
Authorial Intent
Authors Technique
Language Choice
Prompt Audience
Prompt Purpose
Rhetorical Strategies
Understanding Your Audience
Auditory Imagery
Gustatory Imagery
Olfactory Imagery
Tactile Imagery
Main Idea and Supporting Detail
Statistical Evidence
Communities of Practice
Cultural Competence
Gender Politics
Heteroglossia
Intercultural Communication
Methodology
Research Methodology
Constituent
Object Subject Verb
Subject Verb Object
Syntactic Structures
Universal Grammar
Verb Subject Object
Author Authority
Direct Quote
First Paragraph
Historical Context
Intended Audience
Primary Source
Second Paragraph
Secondary Source
Source Material
Third Paragraph
Character Analysis
Citation Analysis
Text Structure Analysis
Vocabulary Assessment
Lerne mit deinen Freunden und bleibe auf dem richtigen Kurs mit deinen persönlichen Lernstatistiken
Nie wieder prokastinieren mit unseren Lernerinnerungen.
Language analysis explores how authors/writers/speakers convey meaning through specific language analysis techniques, such as figures of speech, word choice, sentence structure, and register or tone.
Language analysis introduction
There are a number of levels at which language analysis can be done. These levels are:
Phonetics and Phonology - the sound system of a language; for example, its phonemes (units of sound) and Prosody (the Rhythm and Intonation of language).
Grammar, including morphology - the analysis of the way words, clauses, phrases and sentences are put together in English. This is sometimes called 'syntax'.
Discourse - extended communication in a range of texts and contexts.
Pragmatics - the way language is used in specific contexts.
Language analysis techniques
Tools and techniques for language analysis include: consideration of audience, Literary Purpose , Genre , mode, and Literary Representation . These help readers understand language on its own terms, as well as in literary, social, and geographical contexts.
How to write a language analysis
Language analysis explores how a text:
Is shaped according to the context, audience, and the conventions of Genre .
Aids the reader to explore the relationship between readers and characters.
Constructs meaning, intention, and viewpoints.
Genre groups literary texts into styles, shared conventions, settings, and themes, which is important for language analysis. Genres include poetry, novels, plays, short fiction, blogs, films etc.
For example, George RR Martin's Game of Thrones (1996 - present) series is classified as f antasy . Fantasy novels are always set in a fictional universe but are inspired by real-world myth and folklore. These novels may use magic and mythical creatures, such as dragons, as part of their genre.
Tip: 'Urban fantasy' (set in cities and urban populaces), 'wuxia' (Chinese martial arts fiction with fantasy elements), and 'fables' (stories with non-human characters) are all subgenres of fantasy.
The audience is the anticipated, or target, readership. The author must consider how the text suits the intended audience. In literary works, characters can either stand-in for the audience or directly interact with them. For example:
A chorus is a group of people who sing or comment on the dramatic actions or events in a play.
Self-conscious narrators may address their audience directly.
An 'audience surrogate' is a figure the audience can identify with because they ask questions the audience wants to be answered.
Foregrounding is a literary device which makes an image, symbol, or word a prominent or important feature in the text. It is an attention-seeking device that repeats content or breaks established patterns and calls the reader's attention to the author's language choices.
There are two Foregrounding techniques to highlight at this stage:
Parallelism is a technique that repeats content with unexpected regularity. The text is foregrounded by repeated patterns and figures of speech, such as Alliteration , enjambment, and anaphora.
Deviation happens when an author sets up and breaks deliberately established patterns of language and sound for effect. This is achieved through external or internal deviation.
Literariness explores the literary value of texts . Literary texts are considered to have aesthetic and moral value, akin to works of art. Such texts are written in such a way as to elevate them from other texts. They might win a literature prize like the 'Man Booker Prize', or feature in A-Level and University syllabuses.
It is worth making a distinction between Literature and literature (capital 'L' and lowercase 'l'). The literary text is the worthy, beautiful, or important text; the text which has something profound to say in the world of serious books. Literature (capital L) includes books in a canon, or collection, of important texts. Meanwhile, the term literature (lowercase 'l') covers all sorts of writing, from magazines to blogs, from genre fictions (mainstream or pulp literary works) to poems on Instagram, as well as dramas.
General ideas of Literariness can be subjective. What you find meaningful or beautiful may differ from what another person finds meaningful or beautiful. However, literary theorist Roman Jakobson argues that works have a characteristic set of textual properties. Such properties include the use of certain poetic and literary devices, such as figures of speech.
Mode in the English language
Mode describes how an author communicates with their audience, and such is important for understanding language analysis. Mode is the medium of communication, the spoken or written way authors communicate ideas and themes. Mode is not the same as genre. Instead, mode is about the literary method, mood, or manner in which speech and Narrative are used.
For example, authors of genre crime fiction may use a satiric or didactic mode of writing to interrogate how society glorifies violence, or purposely ignores crimes against certain races or genders. Other examples of modes include comic and pastoral.
A Narrative is an account of actual or imagined events communicated directly to the reader. Narratives organize events, places, characters, and times into a coherent whole.
Narratives are used in fiction and non-fiction, in poetry and prose. Narratologists study the theory and practice of narratives.
Narratologists analysis:
The types of narrators.
The narrative structure, which includes the literary elements which provide narrative order, plot, and setting as it is presented to the reader.
Narrative devices/techniques.
The analysis of narrative Discourse (which focuses on specific language choices and structure).
Poetic voice vs. grammatical voice
The Poetic Voice is the speaking voice or persona that a poet or author has adopted. This voice projects a sense of identity, as well as the values and beliefs connected to that voice. There are four Aspects to the Poetic Voice :
Grammar, including syntax.
Literary devices.
Subject matter.
The Grammatical Voice comprises active and passive sentences. It is the expression of the relationship between:
The predicate, the part of a sentence which contains a Verb and which states something about the subject, and;
Nominal functions, the Noun or object of the sentence.
Narrative perspective/point of view
Narrative perspective or point of view is the vantage point from which events of a story are filtered and then relayed to the audience . Narrative points of view are crucial for analysing language and texts because they tell the reader who is telling the story, and who sees the events .
Narrative points of view include first-person, second-person, third-person limited, and third-person omniscient.
The narrative point of view covers how the story is written and who is telling it . Narrative perspective encompasses the Narrator 's voice, point of view, ideological worldview, and a focaliser (what the narrative and narrator are focused on).
To find out more about how the narrative point of view is analysed we must examine other factors that introduce bias, unreliability, or the limitations of a Narrator and author's vantage point .
A text can be analysed according to its spatio-temporal viewpoint . A spatio-temporal viewpoint adopted by the narrator involves literary devices such as time frames, Deixis , and flashbacks or flashforwards.
An ideological viewpoint is about the way a narrator sees the world or thinks about events (often in an extreme or polarizing way). Narrators and characters state their beliefs, values, and worldview in the narrative, which often establishes the work's themes, narrative points of view, and world-building.
The narrator is the imagined 'voice' assumed to be telling the story. How much the narrator knows of a narrated event, or how much they decide to tell the audience about it, determines the kind of narrator they are. Examples include third-person limited, omniscient, unreliable, or subjective narrators.
Tip: Consider you can analyse a narrator's language to impart what they see, what they are doing, and where they are in a given situation.
Literary positioning
Literary Positioning involves how an author establishes a relationship between themselves and the reader by declaring their stance on the subject matter . The strategies for positioning include analysing:
Personal pronouns.
Layout (which includes framing).
Lexical choices, including tone and Dialect .
Synthetic personalization (the way texts communicate with us in a friendly and intimate manner despite the author having no personal relationship with the reader).
Literary purpose
Literary Purpose explains why a text was written , which allows the reader to interpret the author's aims. Texts have multiple and overlapping purposes:
To instruct (didacticism).
To be a work of art ('art for art's sake', which falls under the literary analysis rather than literature).
To entertain.
To rewrite history or 'unfactual' accounts.
Literary representation
Literary Representation explores the ways meaning is constructed by linguistic techniques and language analysis , which influence the reader's perception of the subject matter of the narrative. It is the relationship between the work and what it (or what the author wants it to) represent. Representation helps readers organise their understanding of the world the text depicts, and how this relates to the real world .
Do you think novels or other works of Literature can depict real-life accurately? Or should works remain forms of escapism?
Language analysis example
We have broken down the example below to show you how to perform language analysis in manageable chunks. Along with the flashcards and revision notes we have provided, you can add your own resources as you follow along with the next part.
Let's look at Virginia Woolf's The Waves (1931). We have three tasks: to work out the intentions, the tone, and the techniques used.
'Through the chink in the hedge,' said Susan. 'I saw her kiss him. I raised my head from my flower-pot and looked through a chink in the hedge. I saw her kiss him. I saw them, Jinny and Louis, kissing. Now I will wrap my agony inside my pocket-handkerchief. It shall be screwed tight into a ball. I will go to the beech wood alone, before lessons. I will not sit at the table, doing sums. I will not sit next Jinny and next Louis. I will take my anguish and lay it upon the roots under the beech trees.
We can extrapolate various Aspects of the text based on the language analysed and what we already know about the novel.
The novel explores how Woolf's characters use language to express their identity and preoccupation with their bodies and feelings . From one extract, we can tell a lot about the character which Woolf has created and understand how a little analysis can influence the reader's perception of the whole text.
How often do you find yourself watching a film and wondering who the film is for, what genre it is, and what the message of the film is? Can you apply these kinds of language analysis tools to all media?
Language Analysis - Key takeaways
Language Analysis explores how authors/writers convey meaning through specific language techniques, such as figures of speech, word choice, sentence structure, and registers or tone.
Literary representation explores the meaning of texts based on the linguistic techniques chosen by the author while analysing the relationship between the fictional world and reality.
Genre categorises literary works into recognizable styles, while mode involves the methods or manner in which language is used to communicate certain ideas and themes.
The audience is the individual or group for whom the author writes their work of literature. Literariness explores how certain audiences can assign literary value to certain texts - whether they are 'Literature', or literature.
The narrative is the account of actual or imagined events in which the narrator communicates information to the audience. This is dependent and influenced by the literary position, literary purpose, or the narrative point of view in the text.
Poetic and Grammatical Voices assess the presentation of the author or narrator in a text, and whether these voices imply a narrative action or the narrator's identity.
Frequently Asked Questions about Language Analysis
--> what is a language analysis.
Language analysis explores how authors/writers/speakers convey meaning through specific language techniques, such as figures of speech, word choice, sentence structure, and registers or tone.
--> How to do language analysis?
You use the levels of language to determine how words and phrases are used in everyday speech and literature. Then, the language varieties can determine the social and cultural contexts of language used in literature and communities.
--> How to analyse an image in language analysis?
To analyse an image, you should firstly identify the medium the image is in, e.g. is it in a book? A report? A film? You should then consider different aspects such as:
Is there any written text on or around the image? If so, how does it relate to the image and what does it imply?
The visual aspects - is the image a photo? A drawing? A sign? Take into account visual design such as colour, layout, size, etc.
Consider both the denotations (literal meaning) and the connotations (cultural/associated meaning) of the image.
--> How to write a conclusion for a language analysis?
To write a conclusion for a language analysis, you should do the following:
Review the main point of your brief - why did you decide to do the analysis?
Summarise the main points of your analysis - what were your findings?
Offer a final, memorable thought - this could be a recommendation, improvement, or question.
--> How to write a language analysis introduction?
To write a language analysis introduction, you should include the following things:
A catchy hook to draw the reader in.
Background information for context.
Introduction of brief and purpose of analysis - why are you doing the analysis and what do you hope to get out of it?
Final Language Analysis Quiz
Language analysis quiz - teste dein wissen.
What are the four main families of genre?
Show answer
Comedy, romance, tragedy, satire.
Show question
Why are genres used?
To help readers' expectations of a text, and to help authors write within (or out) of genre conventions.
What do genres do?
 Genres organise information to help the reader and critics make sense of what they are about to read.
How do you analyse genres?
Genres can be analysed by the language, tone, setting, plot, and themes used.
What is the aim of genre analysis?
Genre analysis examines the style of writing to understand the writer's intentions, target audience, theme, and reader expectations.
How do different genres form?
Genres form over time and according to what literary conventions are deemed popular by society.
Name five types of genre. 
Historical fiction, romance, crime, mystery, bildungsroman, horror, science fiction, fantasy.
How many genres are there in English Literature? 
There are numerous genres. However, the main four are romance, satire, comedy, and tragedy.
True or false - genre criteria is assessed only by how language is used.
Genre criteria is assessed by their overall look and imagery, how language is used, the literary techniques used, and the overall purpose of the work. 
Which of the following does not apply to a crime genre? 
The plot centres on a major or minor historical event. 
True or false?
Aristotle posited that genres should be a fixed classification system.
Which of the following applies to a historical fiction genre? 
Exploration of a type of crime, and/or focus on victims and their suffering.
A genre is the same as a theme.
What does a genre not do? 
Group only novels.
Which of these is an example of a sub genre of short fiction? 
Microfiction 
What is the definition of literariness?
 Literariness is a formal style of writing used to differentiate between texts.
When was literariness created?
Who coined the term literariness?
Roman Jakobson.
What is the aim of literariness?
It aims to differentiate between literary and non-literary texts. By doing so, it aims to find a way to quantify literature.
 Who is not a literary critic of literariness? 
David Miall
Measuring a text by literariness is a common practice.
Who wrote about the three components of literariness? 
Literary critic David Miall wrote about the components of literariness. He said that any piece of work that was literary would possess three key components. These were a distinct style, defamiliarisation, and new experience.
How many components are there? 
What are the three components of literariness?
These three components are, the presence of a distinctive writing style (almost unique to literature), defamiliarisation, and the reader engaging in a feeling in a new or unfamiliar way.
How does the first component create literariness? 
The first component (the presence of a distinctive style) is able to create literariness as it involves using literary terms as a way to create defamiliarisation in the text.
What does the literary term mean?
A literary term is a term given to the different techniques that a writer can use within a text. These can include figurative language or sound and rhythm.
Literary terms are the same as literary devices.
Is a metaphor a literary term?
Yes! A metaphor is a literary term because it is a technique that can be used to cause an effect in a text. It is a type of figurative language and can help create defamiliarisation.
What is defamiliarisation? 
This is a concept where a writer will take a familiar concept, and write about it in a way that is unfamiliar to the reader.
How can defamiliarisation be used to create literariness? 
It can be used in order to achieve the third component (where the reader experiences something in a new or unfamiliar way). It makes the reader experience a concept, object or idea in a new way, and sot the third component is achieved.
Can defamiliarisation be created without a distinct style?
 No! The first component is necessary in order to create defamiliarisation in a text.
What is the third component of literariness?
The third component of literariness is that the reader will experience a feeling in a new way. This will be achieved due to the previous two components.
How does the third component determine literariness?
This determines literariness because as outlined by Miall, this is an experience that is almost solely unique to literature.
What is literary theory?
Literary theory is the term used to describe the academic thoughts behind how literature is created.
Literariness is a type of literary theory.
What is foregrounding?
To foreground is to make an image, symbol, or language a prominent or important feature as a contrast to the background.
What is Deviation?
Deviation is an unexpected irregularity.
 What is Parallelism?
Parallelism repeats content with unexpected regularity.
What are the two techniques of foregrounding? 
Deviation and Parallelism.
What are the three levels of stylistic effect in foregrounding? 
Grammatical level, phonetic level, semantic level.
Why do authors use foregrounding?
To draw the reader's attention to a particular word or figure in the text by using estrangement and defamiliarization.
What are the types of deviation? 
Grammatical, lexical, semantic, phonological, textual, graphological, dialectal, as well as register and historical period.
What is External Deviation? 
External deviation is when the author breaks from normal conventions of language use.
What is Internal Deviation?
Internal Deviation is when the author or poet breaks from a pattern they have previously set up in their work.
 What is the difference between Parallelism and Repetition?
Parallelism repeats content with slight modifications or grammatical changes. Repetition is the reuse of words, phrases, or themes.
What is the synonym of 'foreground'?
The synonyms for foreground are center, focal point, and focus.
 Is Foregrounding used mainly in Art or Literature?
Which of the following is not a type of deviation? 
Which of the following is a technique of foregrounding?
Test your knowledge with multiple choice flashcards
True or false?Aristotle posited that genres should be a fixed classification system.
Your score: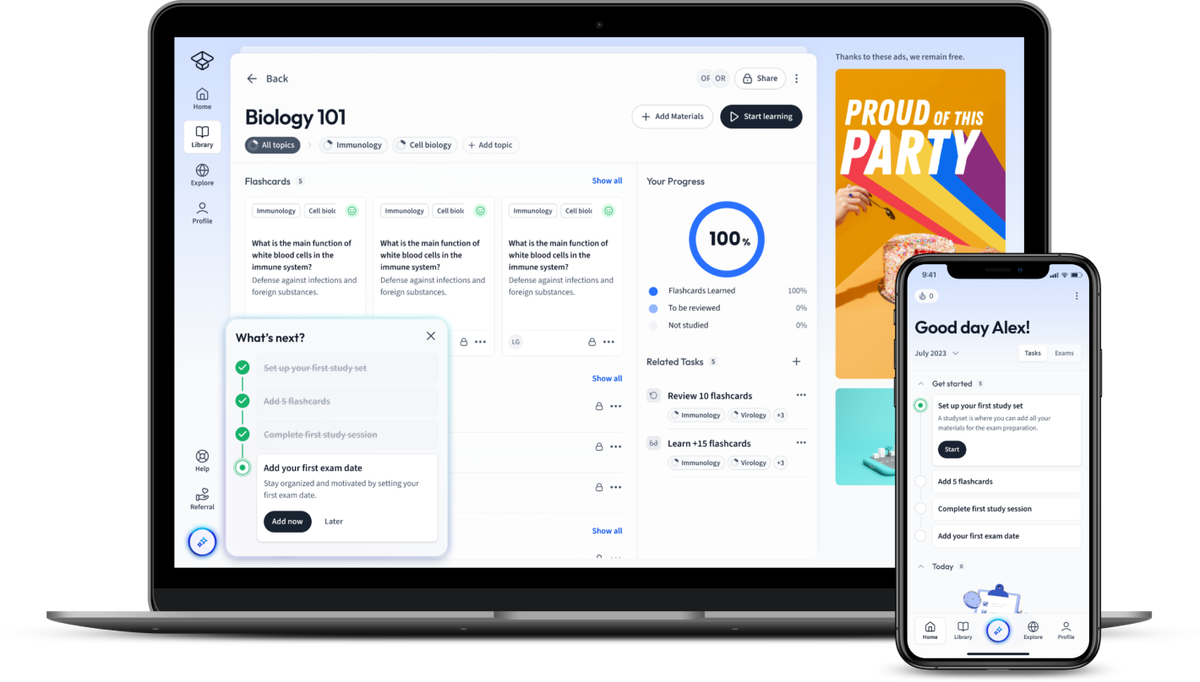 Join the StudySmarter App and learn efficiently with millions of flashcards and more!
Learn with 358 language analysis flashcards in the free studysmarter app.
Already have an account? Log in
Flashcards in Language Analysis 358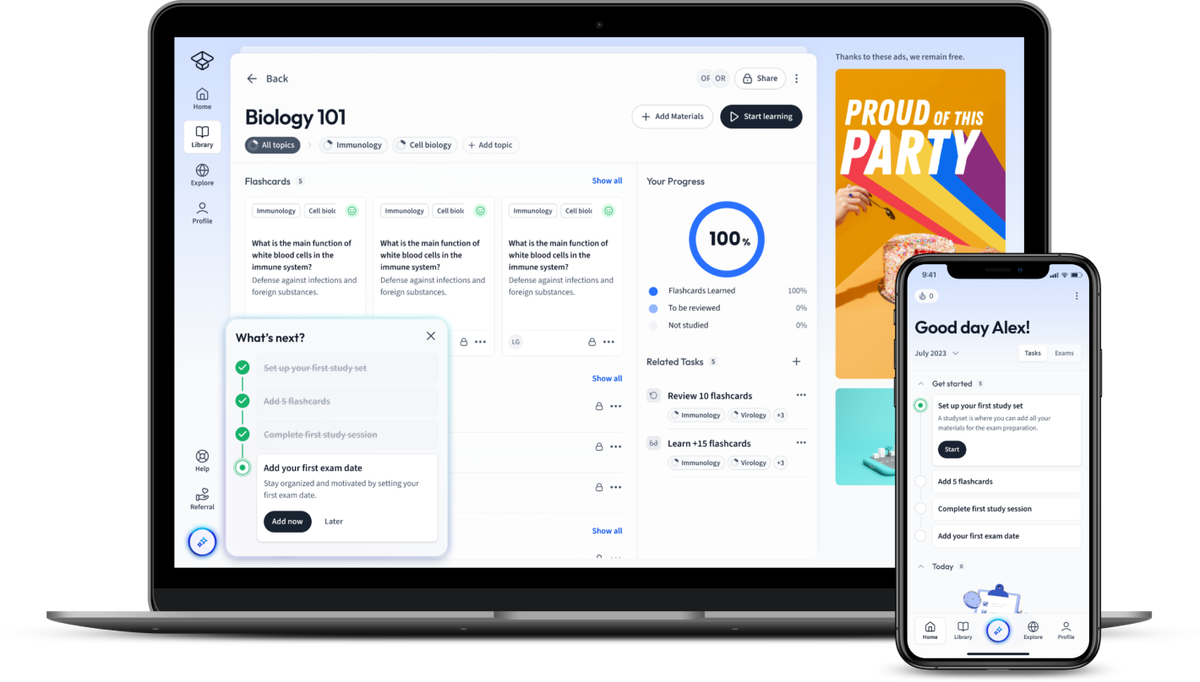 Lexis and Semantics
5 Paragraph Essay
of the users don't pass the Language Analysis quiz! Will you pass the quiz?
How would you like to learn this content?
Free english cheat sheet!
Everything you need to know on . A perfect summary so you can easily remember everything.
Join over 22 million students in learning with our StudySmarter App
The first learning app that truly has everything you need to ace your exams in one place
Flashcards & Quizzes
AI Study Assistant
Smart Note-Taking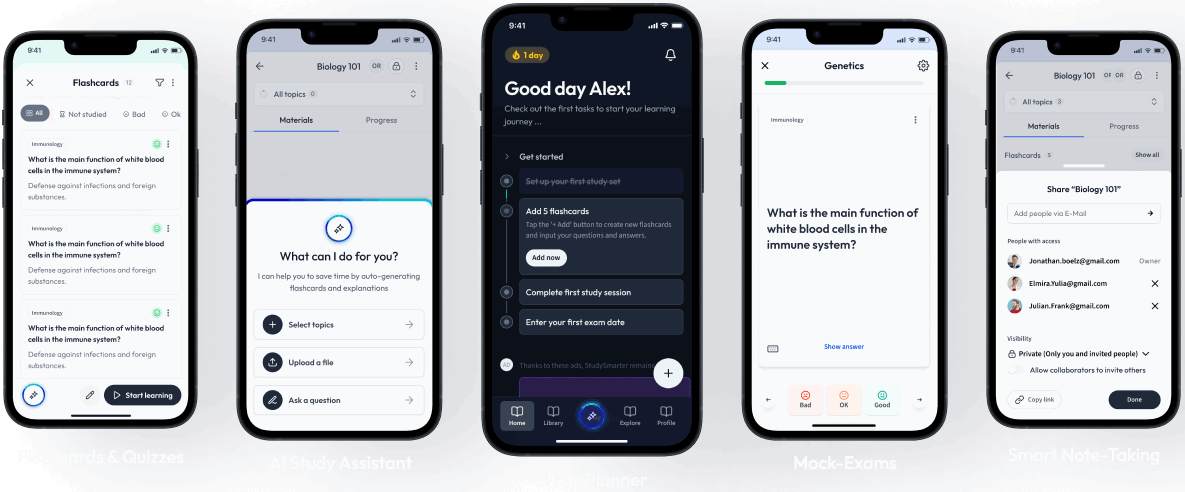 More explanations about Language Analysis
Discover the right content for your subjects, engineering.
Sign up to highlight and take notes. It's 100% free.
This is still free to read, it's not a paywall.
You need to register to keep reading, start learning with studysmarter, the only learning app you need..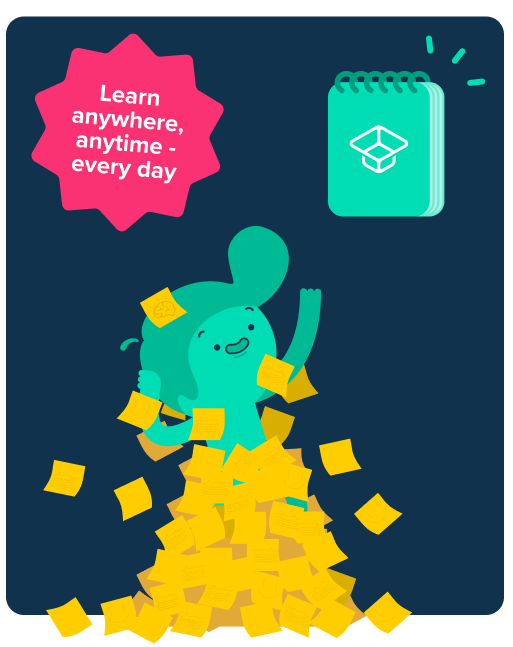 Create a free account to save this explanation.
Save explanations to your personalised space and access them anytime, anywhere!
By signing up, you agree to the Terms and Conditions and the Privacy Policy of StudySmarter.
StudySmarter bietet alles, was du für deinen Lernerfolg brauchst - in einer App!
Privacy overview.
PRO Courses Guides New Tech Help Pro Expert Videos About wikiHow Pro Upgrade Sign In
EDIT Edit this Article
EXPLORE Tech Help Pro About Us Random Article Quizzes Request a New Article Community Dashboard This Or That Game Popular Categories Arts and Entertainment Artwork Books Movies Computers and Electronics Computers Phone Skills Technology Hacks Health Men's Health Mental Health Women's Health Relationships Dating Love Relationship Issues Hobbies and Crafts Crafts Drawing Games Education & Communication Communication Skills Personal Development Studying Personal Care and Style Fashion Hair Care Personal Hygiene Youth Personal Care School Stuff Dating All Categories Arts and Entertainment Finance and Business Home and Garden Relationship Quizzes Cars & Other Vehicles Food and Entertaining Personal Care and Style Sports and Fitness Computers and Electronics Health Pets and Animals Travel Education & Communication Hobbies and Crafts Philosophy and Religion Work World Family Life Holidays and Traditions Relationships Youth
Browse Articles
Learn Something New
Quizzes Hot
This Or That Game New
Train Your Brain
Explore More
Support wikiHow
About wikiHow
Log in / Sign up
Education and Communications
College University and Postgraduate
Academic Writing
How to Write a Language Analysis
Last Updated: April 30, 2020 Approved
This article was co-authored by Jamie Korsmo, PhD . Jamie Korsmo is a Ph.D. candidate in English at Georgia State University. There are 11 references cited in this article, which can be found at the bottom of the page. wikiHow marks an article as reader-approved once it receives enough positive feedback. In this case, 88% of readers who voted found the article helpful, earning it our reader-approved status. This article has been viewed 169,331 times.
Understanding how to structure and write a language analysis is a useful skill that is necessary to succeed in many academic settings and college courses. Strong language analysis essays identify how the author of a particular piece of writing uses words to sway her readers' opinions. This type of essay provides the reader with a detailed analysis of the rhetorical devices used by an author and elucidates how these techniques persuade readers.
Understanding the Format
For a language analysis, the text to be analyzed is usually chosen for you by your teacher. So you won't have to panic about choosing an appropriate text to analyze.
The effectiveness of this type of essay depends on your ability to parse through the source material and uncover the moments of persuasion present, identify these moments, and explain their effectiveness to the reader. To this end, you must familiarize yourself with different kinds of rhetorical devices and persuasive techniques used by writers.
Some common persuasive techniques include logical fallacies and rhetorical appeals (to ethos, pathos, or logos).
Getting Started
Try an initial scan, followed by a more thorough detail reading. Reading once broadly and another time in detail can help you to define the overall ideas of the article or articles. Then go back and focus on the details you want to use in your language analysis.
Taking notes as you go (by highlighting or underlining) will save you a lot of time later when you want to go back to the text for details to support your claims.
Understanding an author's intention and point of view will help you organize your own thoughts and formulate your analysis.
Identifying Rhetorical Language Use
Rhetorical situations usually involve employing language that is intended to persuade someone toward a particular view or belief. That is why rhetoric is important in a language analysis essay. These types of essays aim to uncover specific language used by authors in order to persuade readers.
For example, if an author uses the word terminate to indicate an ending, this has a much more final, definite ending than to simply say that something is finished or came to an end. Choosing this word over others is a deliberate act on the part of the author, one that can be interrogated in a language analysis essay.
An appeal to ethos is an ethical appeal that emphasizes the reliability or credibility of the author and their sources to prove a point.
An appeal to logos is a logical application of evidence that appeals to the readers sense of logic or reason.
An appeal to pathos is a rhetorical technique that weighs on people's emotions to sway their opinion one way or another.
One example of a logical fallacy is a hasty generalization. [4] X Research source This fallacy involves reaching a conclusion before you have gathered adequate evidence on the subject. An example of a hasty generalization would be that all cows are black with white spots because you've seen three cows and all three of them were black with white spots.
Another example of a logical fallacy is a slippery slope argument. [5] X Research source This fallacy involves arguing that if one event is allowed to happen, it will inevitably lead to an extreme and undesirable result. An example of a slippery slope argument would be: If we allow one hotel to be built on the lake, pretty soon the whole place will be worse than Las Vegas.
In his play As You Like It, William Shakespeare's Jacques famously says, All the world's a stage, / And all the men and women merely players: / They have their exits and their entrances. [7] X Research source This is a metaphor that compares the action of real life with the action of a theatrical play. Shakespeare says that world is a stage and all the people are actors, not merely that they are like actors.
For example, saying she was as quiet as a mouse is an analogy that lets the reader know something about the subject, she , by relating a fact about her to a fact everyone knows (that mice are quiet).
Writing Your Analysis
A good thesis statement is concise and clear. It tells the reader what the point of the paper is and why it's important. The thesis must make a claim of some sort. [8] X Research source
For this type of essay, your thesis claim will probably be something like this: Through his use of ______ (whatever rhetorical technique you think your author employs), this author attempts to _______ (whatever you think the purpose of his persuasion is).
Here is an example of a strong thesis statement: Excessive meat consumption in America is the leading cause of pollution today, and, thus, is a significant influence on global warming. This thesis makes a claim (specifically a cause and effect claim) about a debatable topic with a narrow enough focus to create an interesting, manageable argumentative essay.
Here is an example of a weak thesis statement: Pollution is a problem in the world today. This is not a debatable issue; few people would argue that pollution is not a problem. The topic is also too broad. You can't write a paper on every single aspect of pollution.
An example of a three-part thesis statement might look something like this: Global warming is caused by industrial pollution, automobile exhaust fumes, and waste dumping in the oceans. In this case, you would expect to find three body paragraphs: one about industrial pollution, one about car exhaust fumes, and one about trash in the ocean. Any other causes of pollution would not fit anywhere in this essay, which restricts the meaning and the message of the paper.
Changing the thesis to avoid this form will make for a much more functional essay that is written at a more advanced level. A more effective thesis would be something like this: Due to increasing global temperatures and rising ocean levels, global warming has become an issue that needs to be acknowledged by a wider audience in order to begin reversing the effects.
A good introduction should give enough background information that the reader feels intrigued and knows what to look for in the rest of the paper.
Be sure to review your main points and restate your thesis. But make sure not to introduce any new information in the conclusion so that you can effectively wrap up what you've already said.
Revising and Applying Final Touches
Sentence fragments. [10] X Research source Fragments are incomplete phrases that cannot stand alone as a sentence because they are missing either a verb, a noun, or a complete thought.
Parallelism. [11] X Research source Errors in parallelism occur when words or groups of words do not appear in the same format or structure within a sentence.
Subject-verb agreement. [12] X Research source Errors with subject-verb agreement happen when an incorrect verb form is used with a particular subject. For example, he know instead of he knows.
Expert Q&A
Compare or contrast multiple articles. In an assignment that involves multiple pieces of source material, it can be extremely helpful to compare and contrast these clearly as part of the overall language analysis. Thanks Helpful 0 Not Helpful 0
Always read the syllabus or special instructions. Many teachers who assign this type of work will include specific directions for those who need to complete it. Make sure you pay attention to these in creating the best and most effective language analysis. Thanks Helpful 0 Not Helpful 0
You Might Also Like
↑ https://owl.english.purdue.edu/owl/resource/625/01/
↑ https://owl.english.purdue.edu/owl/resource/588/04/
↑ http://www.logicallyfallacious.com/index.php/logical-fallacies/101-hasty-generalization
↑ http://www.logicallyfallacious.com/index.php/logical-fallacies/163-slippery-slope
↑ http://literarydevices.net/metaphor/
↑ http://shakespeare.mit.edu/asyoulikeit/asyoulikeit.2.7.html
↑ https://owl.english.purdue.edu/owl/resource/588/01/
↑ https://owl.english.purdue.edu/owl/section/1/5/
↑ https://owl.english.purdue.edu/owl/resource/620/01/
↑ https://owl.english.purdue.edu/owl/resource/623/01/
↑ https://owl.english.purdue.edu/owl/resource/599/01/
About This Article
A language analysis is an essay that explores how an author tries to sway their readers about a subject. While you're reading your text, highlight examples where the author's trying to convince you of something. Some common methods of persuasion include using metaphors, writing with emotional language, and using logical fallacies. Then, try to figure out what the author's overall goal is and come up with a thesis for your paper. For example, your thesis might look something like, "Through his use of emotional language, the author is attempting to persuade his readers that excessive meat consumption causes pollution." Write a paragraph for each method of persuasion and include quotes from the text to support your thesis. For more tips from our English co-author, including how to conclude your language analysis, read on! Did this summary help you? Yes No
Reader Success Stories
Dec 15, 2016
Did this article help you?
Tukwasi Nwazota
Nov 12, 2016
Veronica NG
Mar 9, 2017
Allen Atukunda
Dec 21, 2016
Jun 17, 2016
Featured Articles
Trending Articles
Watch Articles
Terms of Use
Privacy Policy
Do Not Sell or Share My Info
Not Selling Info
Don't miss out! Sign up for
wikiHow's newsletter