Digest Writer – Episode 10!
Ohkay so, like always, this episode was interesting too. I see a lot of developments in all the tracks which are enough to keep the viewers hooked to the show. Apparently, Digest Writer's slot has been shifted to Saturdays, which doesn't surprise me at all because I am sure the appreciation this project is getting is evident &  well deserved so this was just another move by the channel to get it more recognized & appreciated.
So, where Fareeda's professional life is shaping up well, her personal life has turned upside down because of Sheheryar Ahmed. I know they've kept his character a lot more decent than usually those stalkerish fans are but sorry he sounds like a creep to me because he is so deluded & then he makes a fool out of himself by saying his experience lets him know everything. First thing first, he has never tried to know who Rashk-e-Hina is, he has only judged her by how she has adorned the papers to make her novels & then he claims she's all he has ever wanted & dreamed of. I have never seen Shehryar trying to know who Rashk-e-Hina is, how is she as a person but instead he has only burdened her with his imagination where he thinks she is her ideal who has traveled all over the world, belongs to an elite class & has a sound background. Even this time around, the personal questions he asked were related to her father & his background, which shows that these things really matter to him, but what doesn't matter is the person he is speaking to & that is Fareeda.
Sadly, may be because it was the first time she got such an impressive attention, Fareeda allowed herself to fall for Shehryar & it seems she had no control over her emotions & she let her feelings sway her, which is why she kept her reality concealed all this while but to be honest, I don't think Shehryar's worth it because for the first time we saw Fareeda being ashamed of who she is. She has always dreamed big & even is working hard to reach her goal but if a guy like Sheheryar is the reason for which she thinks low of herself & her circumstances then he's not worth it. Obviously, she has started maintaining a distance but I think it would be appropriate for Fareeda to tell him everything honestly & then judge him instead, rather than being conscious of herself & her social standing. It wasn't Fareeda who invited his attention with his rigid one dimensional thinking & a lot of stamps on his passports that mark his journeys which allow him to brag & think he has garnered a lot of experience with which he can judge a book by its cover. I think if he is so uncompromising when it comes to these criterions he has set for his bride-to-be, then good luck to him, he should really part ways with Fareeda.
Like any typical mother, Appa thought Shaukat ko nazar lag gai . :) May be because for the first time his hair weren't greasy & he had his hair tamed that's why people might've gotten attracted to the guy who wore a parrot green shirt to his sister's wedding. :) I always have such a good laugh whenever I see Shaukat as he's one of a kind. I couldn't stop smiling seeing his persistence at Jameela's wedding too. He is so in love with Fareeda but for what it's worth, he actually cares for her & if I draw a comparison between Sheheryar & Shaukat, I believe Shaukat is far more genuine than Mr. Traveler here. At least Shaukat has seen Fareeda's worst side & still doesn't judge her. Even though he didn't want Fareeda to work but he tried to console her when he got to know how Rida Anmol deceived her. I know it's also a reality that he isn't as groomed & refined to match Fareeda's standards but I still feel he's a good human being. I so hope that just because Appa has learned how much money Fareeda's making, she doesn't start bothering her & consider it as a perk of getting Shaukat married to Fareeda because now she knows that the hobby of Fareeda, she always dissed, is actually allowing her to do good for herself & her family.
I know it could be wrong but I don't know why I have a feeling Mazhar Hayat will try to jeopardize Rashk-e-Hina's career. He's already having a hard time in the industry because no channel is ready to dramatize his scripts & now Mahroosh also hurt his ego by comparing him to a new writer that he has always looked down upon & by demanding him to write something of that sort, so I feel he won't take it lightly & somehow we'll see some sort of professional jealousy between Mazhar Hayat & Fareeda. Another angle that they've tried to show is how actresses these days keep the writers wrapped around their fingers just so that they can bag good roles. It was the same Mahroosh who was celebrating Mazhar's birthday & now here she was, throwing all sorts of tantrums because she knows he's lonely & needs her attention but she doesn't & that makes me wonder where Mazhar's family is that he once thought of.
& yes, last but not the least; it was a pure delight seeing Rida Anmol's frustration & ordeal. Sikandar & Rida really thought there was no chance for Fareeda & she will always remain dependent on them but little did they know what sort of opportunity was waiting for her. Rida knows herself that script writing is a tough job but she really thought she could throw a few bucks & get the job done but too bad for her, Fareeda's struggling days are numbered & she is on her way towards success which Rida will herself see.
So, this is it from my side, really enjoyed this episode as well & yes, I must say this, I loved Zareena's makeover at Jameela's wedding, it was sooo cute & she looked so sweet. Shakeela & Fareeda looked really nice too but Zareena stole the show this time & yes, Zareena is very clean-hearted that's why she thought Appa was actually trying to appreciate how things have changed in her household because of which she told her everything about how much Fareeda's earning, too bad Zareena didn't know that Appa was only there to pry & she's not as much of a well-wisher as she claims to be. So, that's all. Please share your thought about this episode of Digest Writer & let me know how much you enjoyed watching it.
Keep Supporting, Cheers, Zahra Mirza.
Zahra Mirza
Zahra Mirza got associated with Reviewit.pk in 2012. After moving to Australia, Pakistani content was a way of staying connected to the roots, language & Pakistani culture because it felt home. Eight years ago, review writing began as a hobby but has now turned into a passion.
Add comment
Cancel reply, you may also like.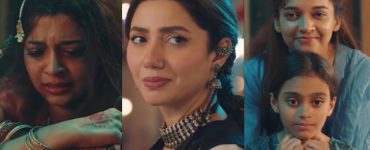 Razia Last Episode Review – Unapologetically Precise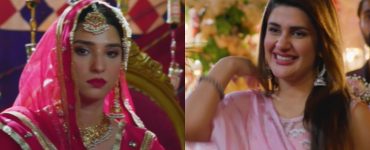 Jannat Se Aagay Episode 20 – Picks up Pace & Momentum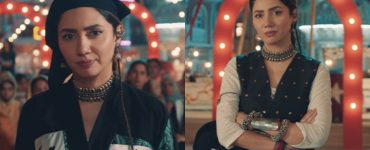 Razia Review – Is it a Must-Watch?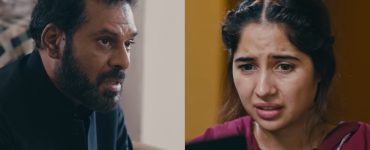 Kabli Pulao Episode 12 Review – Navigating the Unknown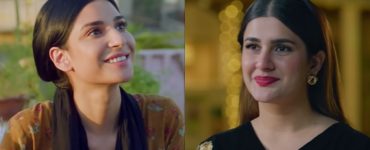 Jannat Se Aagay Review – Quest for Contentment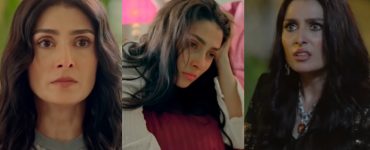 Mein Review – Is it Worth Watching
Latest posts.
Ali Zafar Under Severe Criticism For Shirtless Pictures
Fiza Ali's Ex-Husband Defends Her After Divorce Comments
Ayeza Khan's Statement On Her Previous Post About Palestine
Famous YouTubers Nimra & Asad New Family Clicks
Why Nazia Malik First Ignored Shahrukh Khan
Hira Khan's Befitting Reply To The Question About Having Baby
Namak Haram Episode 2- Fans Astonished By A Big Twist
Singer Jawad Ahmad's Father Passes Away
BTS Pictures And Video From Drama Mannat Murad Mehendi Shoot
Romaisa Khan's Dance From A Wedding Goes Viral
Best Pakistani Actors
Best Pakistani Dramas
Jazz Internet Packages
Mehndi Designs
Privacy Policy
Terms and Conditions
Submit Your Article
Latest Happenings
Hum Tv Dramas
Mahira Khan
Ahad Raza Mir
Asif Raza Mir
Yumna Zaidi
Alizeh Shah
Bilal Abbas
Muneeb Butt
Pehli Si Mohabbat
Khuda Aur Mohabbat 3
Raqs e Bismil
Meray Paas Tum Ho