Grade 6 Writing Activities
8 great grade 6 writing activities.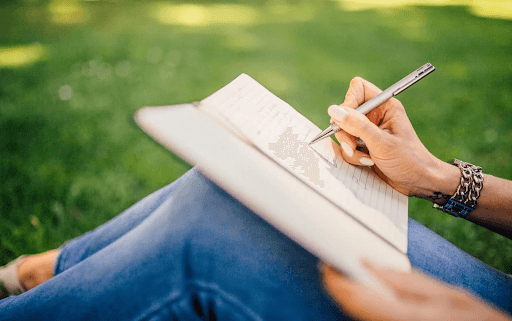 By Grade 6, you might start to feel some resistance towards writing in favour of other activities, like video games, as your child becomes more independent. Use these writing activities to break that resistance and get your child writing!
1. The Alien Interview
This exercise is always popular with young writers as it activates their imagination. They will need to think outside of the box to come up with open ended questions to find out about a world that they know nothing about. There is also an element of drama involved which inspires children to open up and practice their speaking skills. Simply follow these steps to carry out the activity with your children:
Step 1: Ask children to write 10 questions that they would like to ask an alien about their planet and way of life.
Step 2: Share questions with the group allowing children that may be struggling a chance to borrow ideas from others.
Step 3: Find each child a partner. Assign one child the role of 'alien' and the other child 'interviewer'.
Step 4: The interviewer asks their questions and notes down the answers along the way.
Step 5: Leave some time at the end of the session to share some of the most interesting questions and answers.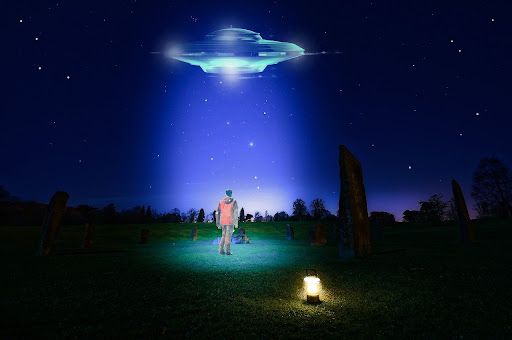 2. Amazing News Reports
Budding young reporters will enjoy this challenge. Provide your child with some crazy, funny and interesting newspaper headlines. Then ask them to write the story all about what happened. As it is a news report, you can remind them to ensure they include the five W's (What, Where, Who, Why, When). Here are a few examples of crazy news articles you could supply…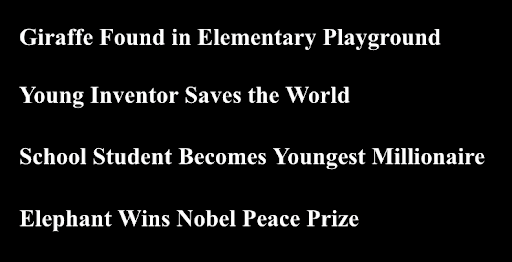 3. Think, Write, Pass!
This activity is a great way to get your sixth-grade children collaborating and working in teams to write stories. It can also throw up some interesting and often humorous results. As we all know, children learn best when they are engaged and enjoying activities!
Start by arranging children into groups of 5 or 6. Then, supply each child with a different story prompt. Invite each child to spend five minutes writing the opening paragraph of the story. When the time is up, ask them to pass their writing one space to their right. Continue this until the story has made its way completely around the table and it has arrived back to the original spot. The children then take turns to read the story aloud that they started to their fellow teammates. Children can vote on the one they enjoyed the most!
4. Time Capsule
Challenge your child to think of an object or possession that they would like to put into a time capsule. The object should be something that they believe people 100 years in the future would not know how to use.
Once they have decided on the object, they will need to now write instructions for how it was used in the 2020's and state why it was important to them.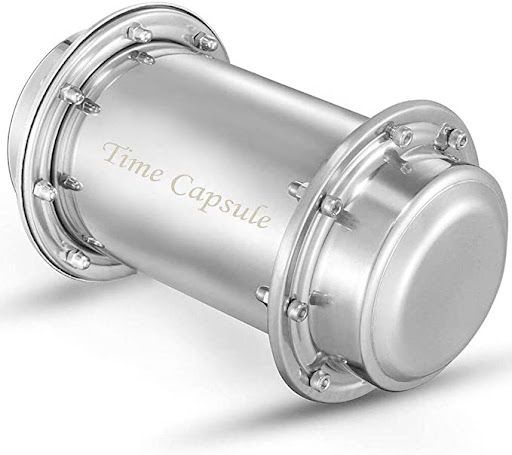 5. Top Five!
A great way to personalize the writing experience is to ask children to write about things they love and are passionate about. To set up this activity, begin by asking children to think about their 'top five' on a topic of your choice (books, films, music, sports etc.). Everyone should now make their list and then share it with the group. You can invite children to defend their choices and spark debate amongst the group. This is a great way of getting children to start using the language they'll need for the upcoming written activity.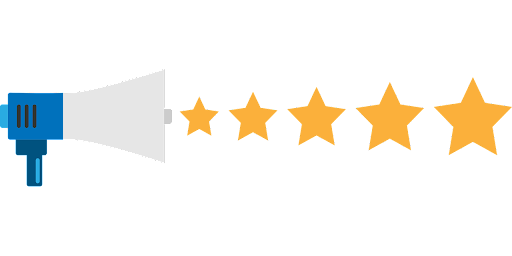 Once the time sharing ideas is complete, it's time for the real writing to begin. Children should write a short blurb and review about each item on their list. You can use popular film and music review websites to help set up the format for this type of writing. Your children are sure to have fun with this activity!
6. Fact or Fiction
Sometimes a little choice is all it takes to inspire young writers. By giving them a choice between two different writing prompts or genres can be all it takes to get the best out of them. To get this activity up and running, simply display two different writing options for your child to choose between. One prompt should be story inspiration whereas the other option should be a factual prompt on a topic they know well.
7. Sports Reporter
This is a simple activity that can spark interest in some of the most reluctant writers in your group. Most children at this age have an interest in a particular sport. You can harness this topic of interest and turn it into a positive writing activity. Simply challenge children to take notes on a match or game that they watch over the coming week. This could be at a professional level or even a game in the school gym. Ask children to focus on the main highlights in the game (what happened, who won, star players etc.). Then invite them to bring these notes along to class in order to write up their full-length report.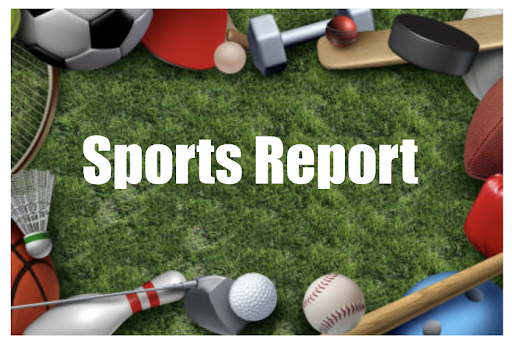 8. Night Zookeeper
Night Zookeeper makes writing fantastically fun for children aged six to twelve.
Our reading & writing program for kids uses gamification to keep your child engaged and entertained as they learn. There are thousands of writing activities avialable right now, from word games, to writing challenges and interactive lessons. We also provide feedback from real teachers on all of your child's work.
Sign up today to get a 7-day FREE trial!
More writing prompts & activities
Grade 6 Picture Writing Prompts
Elementary Writing Prompts - Grade 6
Related content
Elementary Language Arts
Elementary Writing Curriculum
Language Arts Resources

Read the poem, talk about what it means, and perform it to an audience.
5. Find story inspiration
You can find fun story ideas anywhere! Why not raid your kitchen cupboards or hunt through the attic to find lost treasures? Anything from an old hat to a telescope will do the trick. What could the object be used for? Who might be looking for it? What secrets could it hold? Suggest different genres such as mystery or science fiction and discuss how the item might be used in this kind of story.
Real-world facts can also be a great source of inspiration. For example, did you know a jumping flea can accelerate faster than a space rocket taking off into orbit? What crazy story can your child make out of this fact? Newspapers and news websites can be great for finding these sorts of ideas.
For more storytelling ideas, download our free Story idea generator  or our Character profile activity sheet .
Activity: Story idea generator
Activity: Character profile
6. Draw your ideas first
If your child isn't sure where to start with a story or even a piece of non-fiction, it can sometimes be helpful to sketch out their ideas first. For instance, can they draw a picture of a dastardly villain or a brave hero? How about a scary woodland or an enchanted castle?
Your child might also find it useful to draw maps or diagrams. What are all the different areas of their fantasy landscape called? How is the baddie's base organised?
Some children might enjoy taking this idea a step further and drawing their own comics. This is great practice – it stretches your child's creativity, gets them thinking about plot, character, and dialogue, and is a big confidence boost once they've finished and have an amazing story to look back on.
What your child will learn
In Year 6 (age 10–11), your child will be aiming to build upon the goals and expectations they were first set in Year 5. They will be expected to:
Identifying the audience for and purpose of the writing
Noting and developing initial ideas, drawing on reading and research where necessary.
Selecting appropriate grammar and vocabulary, understanding how such choices can change and enhance meaning
In narratives, describing settings, characters and atmosphere and integrating dialogue to convey character and advance the action
Using a wide range of devices to build cohesion within and across paragraphs
Using further organisational and presentational devices to structure text and to guide the reader (for example, headings, bullet points , and underlining).
Assessing the effectiveness of their own and others' writing
Proposing changes to vocabulary, grammar and punctuation to enhance effects and clarify meaning
Ensuring the consistent and correct use of tense throughout a piece of writing
Ensuring correct subject and verb agreement when using singular and plural , distinguishing between the language of speech and writing and choosing the appropriate register.
Proof-read for spelling and punctuation errors.
Handwriting, spelling, grammar, and punctuation are all important aspects of writing too. You can find out more about them on our dedicated pages:

Handwriting in Year 6 (age 10-11)
Find out more about handwriting in Year 6 at Primary School.
Find out more
Spelling in Year 6 (age 10-11)
Find out more about spelling in Year 6 at Primary School.

Grammar and punctuation in Year 6 (age 10-11)
Find out more about grammar and punctuation in Year 6 at Primary School.
Age 5–6 (Year 1)
Age 6–7 (Year 2)
Age 7–8 (Year 3)
Age 8–9 (Year 4)
Age 9–10 (Year 5)
Age 10–11 (Year 6)
Year 1 (age 5–6)
Year 2 (age 6–7)
Year 3 (age 7–8)
Year 4 (age 8–9)
Year 5 (age 9–10)
Year 6 (age 10–11)
Grammar glossary
Grammar books
International
Schools directory
Resources Jobs Schools directory News Search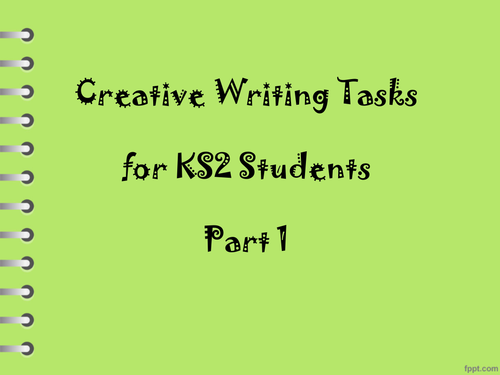 Creative Writing Tasks for KS2 Students
Subject: Creative writing
Age range: 7-11
Resource type: Worksheet/Activity
Last updated
7 March 2016
Share through email
Share through twitter
Share through linkedin
Share through facebook
Share through pinterest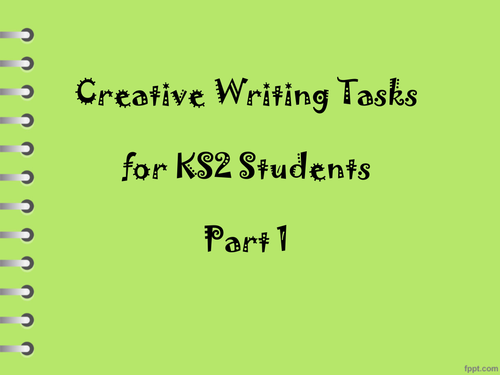 Creative Commons "Attribution"
Your rating is required to reflect your happiness.
It's good to leave some feedback.
Something went wrong, please try again later.
Very helpful .Thank you.
Empty reply does not make any sense for the end user
Thanks for these. There are lots of interesting ideas and I am sure I will be making use of this resource.
fairlyquasi
This is lovely ! Thank you
Fantastic resource. Thank you so much.
Report this resource to let us know if it violates our terms and conditions. Our customer service team will review your report and will be in touch.
Not quite what you were looking for? Search by keyword to find the right resource:
Interactive Bar
Quick links.
Virtual Tour
Newsletters
Ofsted Report
Addison Primary School
Learn Together, Enjoy Together, Achieve Together
020 7603 5333
Addison Primary School, Addison Gardens, Hammersmith, W14 0DT
Creative Writing
Year Groups
Class Pages Archive: 2019 - 2020
Home Learning
We hope you enjoy these creative writing tasks! You can complete the tasks at your own pace throughout the week.
We would love to read some of your writing, if you would like to share it with us send it to the year5 email address. , week beginning 13.07.20.
Creative Writing Tasks (PowerPoint)
Creative Writing Tasks (PDF)
Week beginning 06.07.20
Week beginning 29.06.20, week beginning 22.06.20, week beginning 15.06.20, week beginning 08.06.20.
Unfortunately not the ones with chocolate chips.
Our cookies ensure you get the best experience on our website.
Please make your choice!
Some cookies are necessary in order to make this website function correctly. These are set by default and whilst you can block or delete them by changing your browser settings, some functionality such as being able to log in to the website will not work if you do this. The necessary cookies set on this website are as follows:
Website CMS
A 'sessionid' token is required for logging in to the website and a 'crfstoken' token is used to prevent cross site request forgery. An 'alertDismissed' token is used to prevent certain alerts from re-appearing if they have been dismissed. An 'awsUploads' object is used to facilitate file uploads.
We use Matomo cookies to improve the website performance by capturing information such as browser and device types. The data from this cookie is anonymised.
Cookies are used to help distinguish between humans and bots on contact forms on this website.
Cookie notice
A cookie is used to store your cookie preferences for this website.
Sixth Grade Creative Writing Worksheets
Who Am I? – Character Description
Scoring Rubric: Poetry
Write Your Own Mad Libs ®
Story Starters
Student Proofreading Checklist
Creative Writing with Photo Inspiration
The Middle Ages: The Feudal System Activity Packet
Same Name Word Puzzle
Writing a Character Sketch
Scoring Rubric: Research Report/Paper
Be a Journalist!
Poetry Terms Quiz
The Middle Ages: Knights and Knighthood Activity Packet
The Middle Ages: Medieval Towns Activity Packet
The "I Remember" Poem
Slavery Writing Prompt
Discovering Prepositions 5
Discovering Subjects and Predicates
Script Writing Handout
Writing Self-Assessment
A Note About Witches: Fill-in-the-Blanks
Antonyms and Synonyms
My New Year's Resolutions (3-6)
Discovering Pronouns 10
Fourteen Points Writing Exercise
Discovering Punctuation 2
Discovering Capitalization 4
Discovering Punctuation 9
Scoring Rubric: Comparison/Contrast
Scoring Rubric: Response to Literature
More Creative Writing Printables, 6th Grade
Featured Middle School Resources
Related Resources
About the author.
TeacherVision Editorial Staff
The TeacherVision editorial team is comprised of teachers, experts, and content professionals dedicated to bringing you the most accurate and relevant information in the teaching space.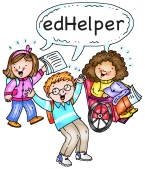 Writing Worksheets
Free writing worksheets: kindergarten writing workbook 1st grade writing workbook 2nd grade writing workbook 3rd grade writing workbook 4th grade writing workbook 5th grade writing workbook 6th grade writing workbook 4th grade writing prompts worksheets book 5th grade writing prompts worksheets book 6th grade writing prompts worksheets book.
1st Grade Writing
2nd Grade Writing
3rd Grade Writing
4th Grade Writing
5th Grade Writing
6th Grade Writing
Language Arts
Reading Comprehension
Reading Skills
Graphic Organizers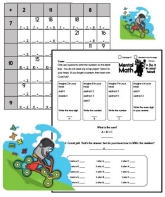 Homework Books
Fast Finishers
Critical Thinking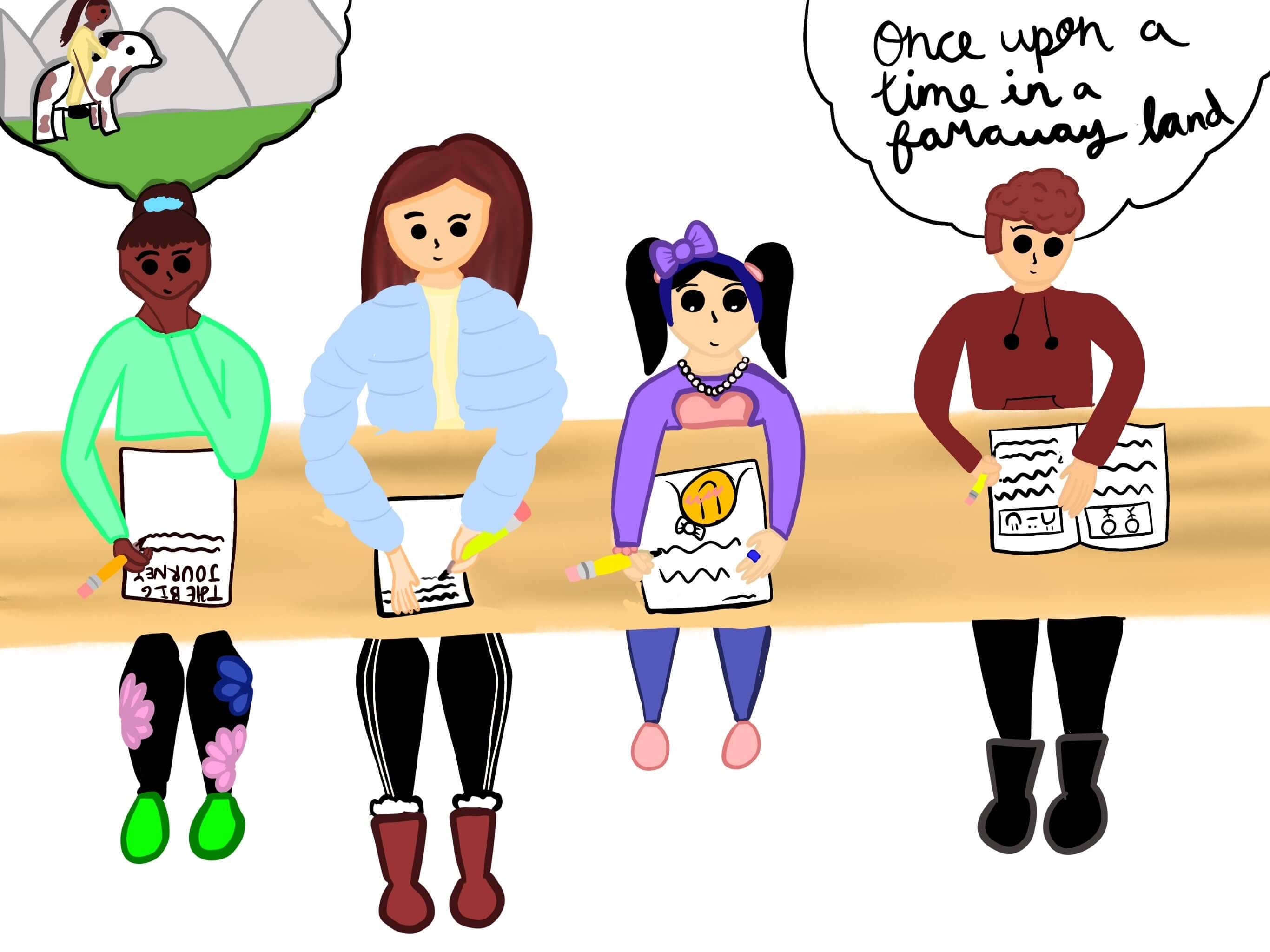 10 Things to Consider When Engaging Students in a Writing Program [with Free Writing Worksheets]
Kindergarten Writing Worksheets
1st Grade Writing Worksheets
2nd Grade Writing Worksheets
3rd Grade Writing Worksheets
4th Grade Writing Worksheets
5th Grade Writing Worksheets
6th Grade Writing Worksheets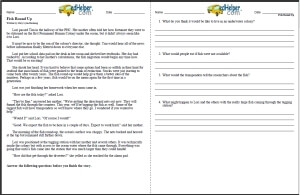 JavaScript seems to be disabled in your browser. For the best experience on our site, be sure to turn on Javascript in your browser.
Sign In / Register
Series: Brilliant Activities for Creative Writing
Key Stage: 2
Year Group: 6
Type of Book: Teacher Book
Brilliant Activities for Creative Writing Year 6
Activities for Developing Writing Composition Skills Year 6
Addresses the Programmes of Study for writing composition in the 2014 National Curriculum for England.
Helps children develop writing skills for different genres, from narrative and poetry to recounts and persuasive writing.
A flexible, but structured resource for ensuring that writing skills are developed throughout the primary school.
Year 6 Writing