What Is a Case Study?
When you're performing research as part of your job or for a school assignment, you'll probably come across case studies that help you to learn more about the topic at hand. But what is a case study and why are they helpful? Read on to learn all about case studies.
At face value, a case study is a deep dive into a topic. Case studies can be found in many fields, particularly across the social sciences and medicine. When you conduct a case study, you create a body of research based on an inquiry and related data from analysis of a group, individual or controlled research environment.
As a researcher, you can benefit from the analysis of case studies similar to inquiries you're currently studying. Researchers often rely on case studies to answer questions that basic information and standard diagnostics cannot address.
Study a Pattern
One of the main objectives of a case study is to find a pattern that answers whatever the initial inquiry seeks to find. This might be a question about why college students are prone to certain eating habits or what mental health problems afflict house fire survivors. The researcher then collects data, either through observation or data research, and starts connecting the dots to find underlying behaviors or impacts of the sample group's behavior.
Gather Evidence
During the study period, the researcher gathers evidence to back the observed patterns and future claims that'll be derived from the data. Since case studies are usually presented in the professional environment, it's not enough to simply have a theory and observational notes to back up a claim. Instead, the researcher must provide evidence to support the body of study and the resulting conclusions.
Present Findings
As the study progresses, the researcher develops a solid case to present to peers or a governing body. Case study presentation is important because it legitimizes the body of research and opens the findings to a broader analysis that may end up drawing a conclusion that's more true to the data than what one or two researchers might establish. The presentation might be formal or casual, depending on the case study itself.
Draw Conclusions
Once the body of research is established, it's time to draw conclusions from the case study. As with all social sciences studies, conclusions from one researcher shouldn't necessarily be taken as gospel, but they're helpful for advancing the body of knowledge in a given field. For that purpose, they're an invaluable way of gathering new material and presenting ideas that others in the field can learn from and expand upon.
Privacy Policy
Terms of Service
© 2023 Ask Media Group, LLC

How To Write A Case Study? (With Template)

A case study is a great way to show your prospective customers how great your products and services are.
But how effective are case studies in generating new business ? And if they are, what is the best way to create one? We're going to tackle these questions in our in-depth blog post on case studies. Read on…
What is a Case Study? (Definition)
The best definition of a case study is a written document that explains the progression of a person, event, or thing over a period of time.
In the context of business, it's a report of a company's implementation and outcome of a product, service, or practice.
Case studies are often used by psychologists, social scientists, and anthropologists to help:
Find underlying issues
Study a subject in-depth
Future trends based on the findings
In this blog post, we will examine the use of case studies as a business tool and how it helps to grow businesses.
Importance Of A Case Study:
In business, a case study is used to provide  social proof to customers and prospects. Case studies are a great way to let companies know how valuable your products or services are and how they can benefit. They are one of the best marketing communication strategies that help drive customers.
By sharing real-life examples of companies who benefited from your products,  prospects can visualize how it can help them as well. Ultimately this leads to greater sales results.
More credibility = more sales
The use of case studies as a marketing and sales enablement tool is widely used in various industries. Nearly 90 percent of consumers trust online reviews as much as personal recommendations.
This is a major reason why a whopping 73 % of B2B marketers use case studies as a content marketing tactic . Marketers know the ability of case studies in creating a positive buzz around a product or service and build a reputation in the market.
Positive feedback and testimonies from existing customers help to build trust and credibility. It motivates other customers to take a leap and give your product/service a chance.
As the world becomes more and more connected, we are inundated with hundreds of advertisements every day. Every day we see banner ads, social media ads, Google ads, mobile ads, print ads, and commercials.

Businesses are doing anything to get your attention and convince you to buy from them. It is estimated that Americans are exposed to around 5000 advertisements each day .
In a world full of banner ads, case studies bring back the " genuine " in marketing efforts.  Case study readers become compelled to look into your product/service. The facts and figures translate into proof and help nudge them along your sales pipeline.
All in all, case studies have the following benefits:
B uilds trust and credibility amongst clients and prospects.
Helps "sell" your product using pull instead of push advertising.
Provides practical insights that the reader can implement easily and achieve results.
Appeals to the problems of a target market and provides a hands-on solution.
Case study content can be used in a multitude of ways : e-books, PDFs, social media excerpts, white papers, guides, PPT, etc.
Can be used as a great SEO tool by optimizing keywords around your case studies.
When done right, case studies highlight your successes in a way that will easily convert prospects into customers.
Now, let us see how you can make a compelling case study that really hits home with your clients and prospects!
How To Write A Case Study? Follow these steps:
A case study, when executed correctly, can become a powerful sales and marketing asset. Writing a case study is not for boasting about the benefits of your product or service.
Great case studies focus on the problems faced by the customer, the solution they adopted, and the outcome. It's more about the cold-hard facts and less about "selling" your products.
Crafting the perfect case study from zero to finish is no easy task. Keep in mind the following tips to write an exceptional case study and avoid these common mistakes: 
Step 1. Select the Right Candidate
Not every one of your customers is an ideal candidate for a case study. Nor will every customer you ask, agree to lend you their valuable time for your case study.
You need to have a plan in place for selecting the right candidate before beginning with the case study. Keep these things in mind while selecting the ideal case study candidate:
Well versed in your product/service.
Experienced outstanding results by using your product/service.
Willingness to share company data and or financials to strengthen the case study's credibility.
Include notable brands as they bring credibility to the use of your product/service.
It's important to make sure that the chosen candidate belongs to the niche you are targeting. Companies who see the results attained by others in their industry understand how your products/services will help them.
Step 2. Ask the Right Questions
Once you have selected the perfect candidate for your case study, it's time to dive in and collect data. Have a well-prepared plan before making contact with the customer.
To create a compelling story, ask open-ended questions . Let the customer tell their story of how they were struggling with an issue and what changed after they used your product. These type of emotion-proving insights cannot be gained from simple "yes" or "no" answers.
Below are some examples of the type of questions you should ask your clients to create an amazing case study.
The Introduction:  This is the section of your case study where you introduce the ' hero' of your story. The best way to Introduce the case study to your audience is by gathering some basic insights into your customer's business. These might include:
Who is the customer and what do they do?
How many employees do they have?
What were the customer's short and long-term goals?
The Problem:  Make sure you get a detailed overview of the problems your customer was facing before adopting your solution. This is going to provide context around your case study and make your story more compelling. Here are some questions you should ask your client:
What challenges were you facing prior to adopting our product?
How was the problem affecting your business?
The Decision:  This part highlights your USP  (unique selling proposition) over other products and services available in the market. Therefore, asking the right questions can result in the best form of advertising for your company. Questions you should ask include:
What other solutions prior to this were you using and why didn't they work out?
What made you choose our product/service over the others?
Who was involved in the decision-making process?
The Result:  Perhaps the most important part of the interview process is to understand how your customer was able to solve their problem. You can show off how impressed they are with your product through quotes, stats,  etc. Remember, it's not a sales pitch. The more facts and numbers included in the result, the better. Here are some questions you can ask your client:
Did our product solve your problem?
How does our product affect your productivity?
To whom would you recommend our product to?
Step 3. Tell the Story from Start to Finish
Once you have gathered all of the information, it's time to create a cohesive story.
The story should read something like this…
The customer is the hero of your case study who, when faced unimaginable terrors, used your product and their troubles went away.
It doesn't have to be that dramatic, but you get the point! Storytelling is the most important ingredient for creating the perfect case study.
To recap, start off by introducing the customer, the challenges faced by them, the solutions they explored, and how your product turned out to be the perfect solution! Easy peasy !
Read more: How To Create An Interactive Pdf In Minutes?
Step 4. Include the Facts
Remember, case studies are all about cold-hard facts. The more numbers you can include the better . Providing the reader with numbers helps them see where the customer began and where they ended up with the help of your product/service.
For example, don't just say "Acme company doubled our website traffic in the last six months." Show them a screenshot of Google Analytics (or other proof elements). An excellent case study highlights the before-after picture in a crystal clear manner.
Step 5. Formatting
Make sure your case study is properly formatted and easy to read . It's always a good rule of thumb to include images, graphs, and charts wherever possible. It makes the case study easy to understand and follow.
No matter how interesting and insightful your case study is, if it's not written in a clean, clear, and simple manner, it will, unfortunately, go unnoticed.
Things To Take Care Of While Writing A Case Study:
Case studies require time, effort, and careful planning. Here are a few things to take care of while writing a case study:
1. Making it a sales pitch: Your case study is not the place to boast about your features, your competitive advantage, or your talented team.
2. Failure in backing up facts: It is critical to include data with your customer success stories. Saying "our products helped X company immensely," doesn't cut it. Back it up with metrics, numbers, stats, etc.
3. Choosing the wrong target customer: Make sure to select customers that belong to industries within your target market. Your hard work can go to zero very quickly if your target niche does not identify with your customer's problems.
4. Not informative enough: If you are unable to collect enough information about the customer, their challenges, and their path to success, it can cause your case study to fall flat. It's important to have details included that help your audience with their buying decision.
Make sure you answer:
" Who " is the customer
" What " are their goals and challenges
" Why " did they end up using your product
" How " did they implement your product/service to their advantage
A case study can be a great sales enablement tool that helps drive conversion and interaction. Avoiding the above-mentioned mistakes will surely strengthen your chances of conversion.
Read more:   How To Write A Research Paper?
How To Promote Your Case Study?
Now that you have taken care of all the bits and pieces of your case study, it's time to show off your hard work to the world.
Case studies are often placed on a company's website for the world to see and experience. There are many creative ways to promote your case study. These include:
1. Optimize your case study for search engines
A case study can act as a great SEO tool in driving traffic to your websites. Since your case study addresses common problems, your target market may be actively searching for solutions online.
If your case study shows in Google search results you have a greater chance of showcasing your hard work to your target market. 
2. Use it as a sales enablement tool
Use your case study as a sales enablement tool to help educate your sales force on how customers are using the product.
Case studies can also be used by salespeople during their interaction with a prospect to help them move down the funnel.
3. Share your case study with your fans on social media
Share impressive facts, figures, and quotes from the case study on your Twitter or Facebook pages and share a link to the case study.
You can also add your case study to your list of publications on LinkedIn or Medium.
4. Write a blog post about your case study
You can ask your content marketers to write a blog post complimenting the case study.
You can talk about the problems tackled in the case study and how your product/service was able to solve that problem. You can also capitalize on relevant keywords , driving traffic to the blog post, and thus, the case study.
5. Share your case study with your email subscribers
A large majority of U.S. businesses, 86 %  prefer communication with companies to happen through email. Sending your case study to your email subscribers can be a great way to move the sale forward.
You can also include the case study as part of your company newsletter . Case studies can do wonders for your business in reaching and converting prospects to customers.
6. Put case studies on your home page
Place the case study on your company's home page to garner the maximum eyeballs and generate a larger impact.
7. Create case study videos
Videos have picked up some serious steam in 2017 and will continue to do so in the future. In fact, video drives a 157% increase in organic traffic.
Creating short videos or a video series based on your case study can be an excellent way to utilize interview footage and gain additional eyeballs . You can also put up these videos on your homepage as they are believed to increase conversions by 80% or more.
Read more: Effective ways To Start Sending Videos For Increasing Conversions
Watch this video to learn more
Conclusion:
The basic idea behind a case study is to help your prospect see themselves in the story. It should tell a compelling story that engages the prospect and provides the " push " needed to make the ultimate decision.
Here are some of the key takeaways you need to keep in mind while creating the perfect case study:
It's not about selling and boasting about your product's features. It's about providing proof.
Make sure the customer belongs to the niche you are targeting .
Always start by describing the company's business, its goals, and its aspirations. Move on to discuss the challenges they faced before using your product and what made them settle for your product.
Describe the path to the solution as clearly as possible. Answer this question in detail: how did your product or service resolve the customer's issue? Pull out quotes from the case study and highlight them.
Talk about the specific strategies implemented by your customers that helped their business succeed. Back up those strategies with facts, figures, and graphs.
Use simple language and avoid technical jargon. Make effective use of formatting via bullet points, highlights, bold, italics, etc.
Case studies can be a powerful tool for converting prospects into customers. They help provide proof of concept to potential buyers, build trust, credibility and eventually drive prospects further down the sales funnel .
What are your thoughts on the power of case studies? What will you by trying as a result of this blog post? Let's discuss case study strategies in the comment section below.
Further reads: 
The Ultimate To Writing A Stellar Executive Summary
Thesis Statement: Definition, Importance, Steps & Tips!
Scientific Paper: What is it & How to Write it? (Steps and Format)
How to Create an Amazing Study Guide?
Top 11 Tools for Researchers in 2021
How To Write A White Paper That Gets High Engagement
Best Writing Tools For Creative Writing

White Paper: What is it & How to Write it?
Project Proposal: What is it & How to Write an Impressive One?
Related posts
Influencer media kit: what is it & how to create it, how to create impressive real estate reports, how to write an effective meeting recap with a summary (steps), customer profile: what is it & how to create it, agency agreement: what is it & how to create it, planning meetings effectively: steps & best practices to follow.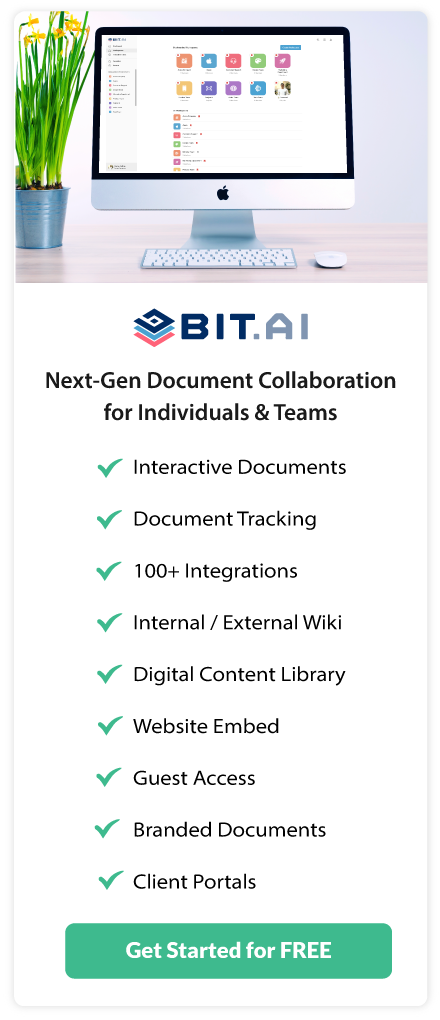 About Bit.ai
Bit.ai is the essential next-gen workplace and document collaboration platform. that helps teams share knowledge by connecting any type of digital content. With this intuitive, cloud-based solution, anyone can work visually and collaborate in real-time while creating internal notes, team projects, knowledge bases, client-facing content, and more.
The smartest online Google Docs and Word alternative, Bit.ai is used in over 100 countries by professionals everywhere, from IT teams creating internal documentation and knowledge bases, to sales and marketing teams sharing client materials and client portals.
👉👉Click Here to Check out Bit.ai.
Recent Posts
Coding vs programming: what's the difference, coding vs scripting: decoding the differences, what is acceptance testing learn types, importance, and steps, what is test-driven development (tdd), what is integration testing types, techniques & differences, mob programming: importance, best practices, & ways to use it.
Filter by Keywords
Create a free workspace
Start with a template
Explore features
Get pricing
15 Best Case Study Templates to Use in Word and ClickUp
ClickUp Contributor
October 31, 2023
Case studies are valuable tools for sharing customer success stories and analyzing problem-solving approaches in a structured and informative manner. They can be used to provide detailed insights into specific projects, strategies, or challenges and offer valuable lessons and best practices for professionals across various fields.
Content marketing teams often create case studies as a way to gain more customers and get new business. Case studies can give potential customers a better understanding of your company brand , what it does and how you could potentially help them.
However, creating a compelling case study from scratch can be a time-consuming task. That's where marketing case study examples and templates can help.
What is a Case Study Template?
What makes a good case study template, 1. clickup case study template, 2. clickup case study design template, 3. clickup research report template, 4. clickup market research template, 5. clickup user research plan template, 6. clickup data analysis findings template, 7. clickup campaign report template, 8. clickup research whiteboard, 9. google docs case study template by wordstream, 10. word case study report template by template.net, 11. word case brief summary template by template.net, 12. word case study report template by template.net, 13. word case study research template by template.net, 14. word psychology case study template by template.net, 15. word media case study template by template.net.
A case study template is a pre-designed framework that serves as a starting point for creating comprehensive and structured case study documents. It provides a standardized, traditional case study format for organizing and presenting information about a particular project, problem-solving scenario, success story, or real-life situation.
Case study templates typically include sections for outlining the background and context of the case study, project documentation , describing the methodology or approach used, presenting data and analysis, and highlighting key findings and recommendations that tell the entire story.
Business case study examples like templates can work as a guide to help content marketers, blog post writers, and anyone else creating quality content that's customer-facing, focus on important aspects and maintain a logical flow while telling a compelling story.
Some key elements that make a case study template stand out include:
Clarity and organization: A well-designed template should be easy to navigate. Each section should be labeled appropriately, enabling readers to quickly find the information they seek
Flexibility: A good case study template should be easily customizable and able to accommodate diverse scenarios. It should be adaptable to different industries, research methodologies, and presentation styles
Visual appeal: Incorporating visual elements like charts, graphs, and other images can enhance a case study template's look and make it more visually appealing. They can also aid in the comprehension of complex data. A visually engaging template can captivate readers and make the case study more impactful
15 Case Study Templates to Use in 2023
You don't have to start from scratch when making your next case study. Instead, take a look at these carefully curated case study templates from ClickUp and Microsoft Word.
ClickUp's Case Study Template can provide a great start for just about any type of case study you and your team want to write. It kicks off with a section for introducing both your business and the client or customer that the case study focuses on.
After introducing both yourself and the customer, you briefly highlight the customer's experience and the successes you achieved before delivering a more detailed description of the work you performed and the measurable results you achieved.
The next section focuses on the objective of the case study—what the client's goal and pain point was and why they decided you were the right company to help them achieve these goals.
The case study template then launches into a section describing the solutions you presented and the data that backs up your success. We created this marketing case study template for a marketing agency that helps customers achieve growth through paid media campaigns, but it can easily be edited to highlight any type of solution.
One of the best ways of telling a customer story using a case study is by allowing the customer to do most of the work themselves. When a case study is written by current or even previous customers, it feels more sincere and honest, especially to potential customers in the evaluation process.
If you want to try this technique out, use this ClickUp Study Design Template . You can send your customer this great case study template and allow them to fill it out themselves and basically write a case study for you. This gives you unfiltered and unbiased answers to the questions you want answered in the case study.
The case study template helps them understand what you want the case study to look like and how the customer's story should be described. It also helps you get great customer quotes.
A template makes it easier for your customer to frame their experiences with you and easily explain how your product or service helped them. Hearing a peer's success story from a firsthand perspective can be a more convincing read for prospective customers.
Manage customers with customer database software !
Case studies are essentially customer stories, which can be told in many ways and come in many formats. A research report is another excellent way to frame a case study.
This ClickUp Research Report Template is a step-by-step guide that can help your team create an easy-to-follow research report that allows you to clearly detail your research methods, findings, and the insights that you've gained from the research being presented.
This template has a very clear structure, allowing you to simply add the following: an executive summary (brief description), introduction, the methodology used, your results, references, and any necessary appendices if supplementary material needs to be referenced in your research report.
If you need more templates like this, check out this list of research plan templates .
Companies perform market research in order to define what their customers want and need from them. This type of research also helps you to improve product and service offers and learn more about what your competitors are doing and where the success of other businesses stems from.
ClickUp's Market Research Template gives you a simple-to-follow document that helps you gather and present information related to your target audience, the state of your product/service, and the state of your industry at large.
When you perform marketing research, you are aiming to confirm your hunches about customer needs through scientific research and tangible data.
Marketing case study examples like this are perfect because they're very simplified and easily customizable. It offers you a section for presenting your company and why you are performing marketing research first.
The template then guides you in describing the type of research you're doing, how you went about performing market research, data collection techniques, and what insights were garnered—whether it was from existing or potential customers.
Check out these research management tools !
Another type of customer-centric report that you can put together is a user research report. ClickUp's User Research Plan Template makes it easy for you to define all of the goals and details that you want included in your user research.
The template is particularly useful for user experience (UX) teams that want to perform user persona research in order to better understand what users need and how they behave when using their product, in order to deliver a better experience to them and to new clients.
The template starts with a " problem statement " where you can define the problem that the user research report is aiming to solve. Next, you'll list the goals that you want to achieve and then clearly define the research process.
This type of marketing case study template and report can show you what a satisfied customer looks like and give you insights that help to attract and retain future customers.
Check out these user persona templates !
Another important study that your business can perform in order to make smarter decisions is data analysis. ClickUp's Data Analysis Findings template makes it easy for your team to perform data analysis and present it clearly to key stakeholders.
This template also starts by setting the stage for the study and explaining it, first with a problem statement and then by explaining the significance of the study.
Next, the template recommends that you define the scope and limitations of the study to set expectations for its potential impact. The next step is to frame your analysis methods and provide the data sources that you used in the analysis, as well as the statistical methods used.
Finally, you can present your findings in a clear and concise way. The template also includes charts and other data visualization tools you can use to make the study more engaging.
This ClickUp Campaign Report template is pre-built to make it incredibly easy to present the results of any ad campaign to stakeholders very easily.
It starts with a section describing your strategy in detail, including the total costs, and the total revenue, conversions, and clicks that you expect to achieve with the campaign.
The marketing case study template then provides charts and graphs that you can use to detail the performance of your campaigns on every single channel that you use. Case study templates like this are great for detailing information on potential customers to know how to better run your campaigns in the future.
Make your next user research project a collaborative, visual experience. Give everyone on your team a chance to add their thoughts and findings with virtual sticky notes using the ClickUp Research Whiteboard Template .
This is one of the more flexible case study templates in this list. Its user research tool makes it easy to take all the random bits of information your team gathers through interviews, surveys, user sessions, and other methods of feedback into one location.
Then, you can quickly organize all of that data into clear categories that make this case study template easy to see at a glance what direction you need to take your project to satisfy your customers.
If you're writing many case studies, it's a good idea to try out a bunch of templates over time for added inspiration. Even if you've found one structure works great for your case studies, changing your structure up every now and then can give you a fresh perspective on how to present a featured client.
Another good case study you can check out is Wordstream's Case Study Template. It has an excellent structure and provides pre-built visual cues that give you some ideas for breaking up business case study examples and making them more appealing with pictures and charts.
Use this template to showcase particular customers' results and share customer pain points and how they were solved. This will help you provide clear evidence to potential customers that you will be able to help them as well.
Template.net is one of the biggest websites if you're looking for business templates. It's especially popular for businesses that prefer creating documents in Microsoft Word and Excel.
This Case Study Template from Template.net is sparse, but it gets right to the point and is very well-structured and easy to follow.
This Microsoft Word case study template is a great way to get right down to business! It features a clean and organized layout with clear headings and subheadings, making it easy for readers to navigate. This template also includes space for a brief summary of the case study, perfect for giving readers an overview before diving into the details.
This Microsoft Word case study template is a great option for creating an in-depth report on your findings. The template includes sections for an executive summary, introduction, methodology, results, references, and appendices. It also features a clear structure to make it easy to gather and present information in a cohesive manner. The template also includes sections for an introduction, methodology, findings, and recommendations, ensuring that all the essential elements of a case study are covered.
This Word case study template features a professional and organized design with clearly labeled sections for the introduction, methodology, findings, and conclusion. It also includes space for charts and graphs to visually represent data.
Psychology case studies can be complex and detailed, making it important to have a well-organized template to present the information. The Psychology Case Study Template is perfect for this task, with clear headings and subheadings that guide readers through each section of the study. It also includes sections for summarizing key points and providing recommendations based on the findings.
This media case study template from Template.net is perfect for showcasing the success of a marketing or advertising campaign! It includes space for key metrics, such as reach and engagement, and also has sections for outlining the challenges faced and solutions implemented. With its clean design and easy-to-follow layout, this template is ideal for presenting media case studies to clients or stakeholders.
It's Easy to Make a Case for Using ClickUp Case Study Templates
People trust other people. That's why personal recommendations are one of the most effective marketing tactics. A case study provides your company with just that—a personal recommendation from a client you've helping, telling others that you can do the same for them.
In the selection process of choosing a product or service to go with, companies will always look at the experiences of other organizations similar to them. Marketing case studies are sincere yet persuasive and clearly show how you help others and can be a very effective differentiator.
ClickUp was designed to serve teams in any industry and of any size. So it makes sense the case study templates we offer are just as diverse and customizable.
Best of all, they are completely free to use! Sign up for free to ClickUp to get immediate access to a massive amount of templates, free cloud storage, and of course, industry-leading project and team management features.
Questions? Comments? Visit our Help Center for support.
Receive the latest WriteClick Newsletter updates.
Thanks for subscribing to our blog!
Please enter a valid email
Free training & 24-hour support
Serious about security & privacy
99.99% uptime the last 12 months
The right Document Management Software for your business | UK: 01908 366 388 | US: 512 345-4600
Contact DLX
Document Manager
Document Management Case Studies
Sector: Housing
Document Logistix helps Hillcrest Group with rapid digital transformation in Accounts (AP)
One of Scotland's largest providers of social housing.  
Sector: Insurance
Document Logistix helps Markerstudy with complex data migration following Co-op Insurance acquisition
Markerstudy Insurance Services Limited offers insurance products and complementary services, and is part of a group of highly innovative companies primarily associated with insurance brands. Established in 2001 and employing around 3,500 staff in locations throughout the UK, the Group is proud of its track record as an appointed Investor in People Gold.
Sector: Education
Document Logistix leverages production scanner from Kodak Alaris to deliver custom back-scanning project for The University of Oxford
As the oldest university in the English-speaking world, Oxford is a unique and historic institution. There is no clear date of foundation, but teaching existed at Oxford in some form in 1096 and developed rapidly from 1167, when Henry II banned English students from attending the University of Paris. The University was looking to digitise hand-written paper-based student records.
Key Drivers:
Capturing 500,000 hand-written records
Standardising records' format
Preserving University heritage
Improving admin efficiency
Sector: Food and Beverages
Document Management - Avara Foods
Avara Foods is one of the UK's largest food businesses, supplying chicken and turkey to the nation's most popular supermarkets and restaurants. The company has 7000 employees whose records are managed by 110 HR staff.
Standardising electronic HR processes
Digitising legacy system records
Improving speed of document access
Business process efficiency
Improved governance and compliance
Sector: Logistics
Document Management - DHL
DHL was founded in 1969 and has subsequently revolutionised the world of logistics. Today, DHL is the world's leading logistics company, with 380,000 people working in more than 220 countries and territories to help customers cross borders, reach new markets and grow their business … or simply send a letter to loved ones.
EU GDPR compliance
Digitisation Green operations
Sector: Finance
Document Management - Texas Department of Public Safety
Created in 1935, the agency is responsible for maintaining public safety in the state of Texas ranging from supervising traffic on rural highways to preserving the peace and investigating crime.
The TxDPS needed an ECM solution that could solve disparate systems, interest penalties for lack of timely invoice payments, with everexpanding requirements and document volumes – to meet new state statutes and law enforcement practices.
The University of Huddersfield's Human Resources Department Implements Document Management Solution
The University of Huddersfield is a public university located in Huddersfield. West Yorkshire, England. It has been a university since 1992, but has its origins in a series of institutions dating back to the 19th century.
The University required digital document management integration into their HR solution, iTrent, which Document Logistix provided through its longstanding partnership with MHR.
Queen's University Belfast implements Document Management Solution
Queen's University is in a Russell Group University contributing 1.9 billion to the UK economy.
Achieving Corporate Plan Objectives, Compliance, Environmental and Process Improvement.
Digital Document Manager transforms the University of Birmingham
Reduction of paper archive, Staff Efficiency and Accelerated Document Access & Distribution.
Over 15,000 students from more than 150 countries.
Sector: College
Derby College installs digital document management for efficiency, cost savings and assured compliance
Derby College installed an electronic document management system to improve document access, achieve assured regulatory compliance and save on warehousing.
Derby College uses digital records management to manage student enrolment and student records throughout their time at the college.
The system is also used extensively in back office functions where it is integrated with HR systems.
Electronic document management has generated big savings compared with historical paper-based system and physical storage, and enables the College to comply with education regulatory standards with automation and comprehensive audit trails.
Sector: medical
Polymermedics adopts digital document system for efficiency and compliance
Polymermedics overcame the challenge to manage vast amounts of documents and data in highly regulated medical sector by installing a digtal document management system, Document Logistix' Document Manager.
Polymermedics  manufactures more than 1.8 billion components for the global medical, hygiene and pharmaceutical industries. Imagine the challenge of maintaining full traceability and the strict global standards the company has to meet.
After evaluating potential document systems, Polymermedics selected Document Logistix' flagship product. Today, five departments use Document Manager to capture, store, retrieve, archive and delete records when they reach EOL: HR, Finance, Engineering, Quality and Warehouse.
Lauren Tregilgas, Polymermedics, speaks about the the challenge of managing the huge volume of documentation and the importance of compliance in such a highly regulated industry sector, in which penalties can be severe.
Gateway Community College
Document Logistix helped Gateway Community College go paperless when the College relocated to its new-build location. More than 1800 learners generate many thousands of documents. Administrators and Teaching staff require access throughout the pupil journey from enrolment to course allocation.
Enrolment and student records management efficiency, paperless commitment, time and cost savings, secure access for multiple stakeholders, enhanced compliance to meet internal and external audit requirements.
Document Management - Covéa Insurance Case Study
UK - based insurance group offering Life Insurance,Payment Protection,Commercial Insurance, Health and Household Insurance. Employs over 300 people at two main sites.
Automated processing of inbound mail. Storage of customer files. Automation of internal filing processes.
Sector: Property
FirstPort streamline processes
FirstPort Property is a leading provider of property - related services in the UK.
Unacceptable levels of paper stored in the office taking up valuable floor space. Security of documents across various offices throughout the UK.
Sector: Manufacturing
HR Document Management – Robroy Industries
A multi-site US manufacturer of electrical and oilfield products.
Key drivers:
Audit compliance, administration efficiency, staff and candidate satisfaction, and cost reduction.
Sector: Wine Merchants
Direct Wines Accounting Document Management Case Study
Document Management for Direct Wines accounts dept. The Direct Wines accounts team handles in excess of 2,000 non-stock related supplier invoices and documents each month for everything from IT services to electricity supply. This invoice handling had previously been done via a completely manual system that was difficult to control and making payments slow.
To streamline the operation of the accounts payable department.
Owners of the Laithwaites and Sunday Times wine club brands. Direct Wines was established over 30 years ago and now has an annual turnover of more than £200 million. Other drivers were PoD processing management, dispatch note processing, delivery note processing, workflow and electronic archiving.
Sector: Charity
Document Management - Asthma UK Case Study
The largest independent provider of funding to asthma research in the UK. A major provider of support to doctors and asthma sufferers.
Compliance with Gift Aid audit trail requirements.
The charity was unable, with the paper filing system, to easily provide a complete audit trail for each of its Gift Aid claims because it was almost impossible to quickly link an individual claim to all the relevant paper records.
Asthma UK entered a formal process to procure a document management software system which would address the challenge of providing the accurate audit trails required to secure its Gift Aid tax claims.
Sector: Solicitors
Heald Solicitors digital document management
One of the longest established commercial and family solicitors firms in Milton Keynes.
Risk reduction, improved client care, business flexibility, cost savings
Document Management - American Bank of New Jersey Case Study
Document Manager streamlines document archiving at American Bank of New Jersey. Established nearly a hundred years ago, American Bank of New Jersey provides a traditional community save and loan service. The bank provides the finest financial products and services available, backed by the latest technologies.
Established nearly a hundred years ago, American Bank of NJ – provides a traditional community savings and loan service.
Provide enterprise-wide document and image management, deliver competitive advantage, empower staff to provide better customer service.
Sector: Law Enforcement
Case study: Documents under control for the Virginia State Police
Public Service organization servicing a 90,000 population across 550 sq. miles. Manned by 135 officers and support staff, Floyd County provides key community services.
Minimize manual processes, eliminate inefficient paper system, create additional office space by eliminating shelving system.
Document Manager protects law enforcement files
Public Service organization servicing a 80,000 population across 330 sq. miles. Manned by 110 officers and 30 support staff, Walton County provides key community services.
Minimize manual processes, store multiple documents types, eliminate inefficient paper system, create additional office space by eliminating shelving system.
DHL uses our Document Manager software to automate business processes
Global provider of business logistics solutions to clients in a wide range of industrial sectors.
To streamline the process of capturing/processing employee data from the "Tell it how it is" surveys.
Sector: Vehicle Leasing
Lex Vehicle Leasing drives to Document Manager
Lex is an HBOS Group company; it owns a fleet of over 178,000 cars and vans, with motoring heritage dating back to 1928.
Reduction of mis-filed/lost documents. Reduced time delays in getting documents to the correct people. Document Manager has played a key role in speeding up Lex's paperwork process and maintaining its high standard of service to customers. For each vehicle, Lex has to maintain an extensive file of documents, including ownership forms, contracts and a variety of other material.
Sector: Fleet Management
Document Management for Ceva Vehicle Fleet Maintenance
Ceva Logistics is the country's leading business-to-business express delivery company. The Company delivers hundreds of thousands of consignments every week  in excess of 100 million items per year.
To remove piles of paper and rows of filing cabinets from the office. Time management, to improve staff efficiency. File of documents, including ownership forms, contracts and a variety of other material.
Document Management for Ceva Logistics
Ceva Logistics provide services across the full supply chain, for production facilities, manufacturers and retailers.
Cost savings, improved staff efficiency, increased document security.
Document Manager helps streamline Self Assured
Independent law firm in the City of London. With 290 lawyers, Macfarlanes handle complex and high-value global transactions.
Removal of paper from the office. Faster document processing and distribution. More effective and secure archiving. Improved document search.
Manufacturer Spirax Sarco gets firm grip with Document Manager
Spirax Sarco provides knowledge services and products for steam heating and process plants to a global customer base.
Time saving for the accounts payable and general ledger departments, improved security for documents, elimination of paper from the office.
Document Management for Sutton Barnard
Sutton Special Risks Ltd, part of the Sutton Group, specialise in arranging difficult-to-place liability insurance for the Fire Protection, Security and Cleaning industries.
Faster access to client details, eliminate paper processes and inefficiency, improve customer service.
Sector: Retail and apparel
Paxar clothes itself with Document Manager and Workflow
Paxar Corporation is a global leader in providing innovative merchandising systems for the retail and apparel industry.
To be able to meet payment deadlines. To stop documents 'disappearing'. To keep up with paperwork.
Sector: Dairy
Digital Document Management success
Milk and dairy product distributor operating across central and Southern England.
To have apaperless office and reduce storage of paper in the office. Tight integration with IRIS Exchequer.
Document Management for Sutton Specialist Risks
Bristol- based Sutton Special Risks, part of the Sutton Group,specialise in arranging difficult-to-place liability insurance for the Fire Protection, Security and Cleaning industries.
To scan historical documents at low cost. To use office space for staff and not for filing cabinets.
Sector: Further Education
Digital Document management for City College Birmingham
Employing approximately 600 staff, the College was formed in 1998 following the merger of Handsworth and East Birmingham Colleges.
Reduction in storage of paper and the 21 million photocopies per annum. Improve staff efficiency and cross-site access to documents.
The college's East Birmingham campus was being relocated to a new state-of-the-art campus. The new Fordrough campus is a result of a partnership between City College Birmingham and the Learning and Skills Council.
To complement the new campus the college wished to introduce a state of the art document management system.
Sector: Retail
Retail Document Management Case Study. Document Management for Coffee Nation.
Coffee Nation's Head Office is based in Loudwater with 60 staff. Established in 1997, they specialise in Gourmet coffee on the go.
"Our office was getting too small to hold all our invoices; office space was being taken over by filing cabinets. We knew that using a document management system would reduce our storage needs", said James Repper, Financial Controller.
Filing and retrieving documents was time-consuming, and it was impacting staff performance. Staff found the system particularly frustrating when dealing with telephone enquiries.
Sector: Construction
Document Management at Glossbrook Builders. Building and Construction.
Glossbrook Builders have been building affordable, quality properties for clients in Dorset, Hampshire and the surrounding area for over 25 years. The company employs over 40 staff and generates large volumes of paper documents in its day-to-day business.
To optimise storage facilities and cut down on paper.
Eliminating housing association paper records and improving workflow
One of Scotland's largest providers of social housing.
Reduction in volume of paper stored, in advance of a move to a new HQ.Improved flow of documentation around the association's various offices.
Sector: Accountancy
Document Management solution for Accountants Hillier Hopkins
Regional accountancy firm employing over 100 people, covering London and the Home Counties. Established in 1933.
Improved information access and reduction of costs.
Sector: Food and non-food retail, travel, funeral services and transport.
digital Document Management System for Central England Co-Operative Society
Largest independent regional co-operative society in the UK.
Provide consolidated central document management solution to the diverse group of businesses. Reduce reliance on paper documents. Reduce spend on third-party scanning and in dexing services.
Sector: Policing
Document Management for Norfolk Constabulary
Sector: Banking
Document Management System for The Access Bank UK Limited
The Access Bank UK Limited provides a range of Personal and Corporate Banking products and services including Trade Finance.
Simultaneous access to documents without having to wait for the file. Reduction in misfiling. Fast access to documents.
Document Management for The Wine Society. Members' Association Digital Solutions.
The Wine Society,established 1874, is the world's oldest co-operative wine club.
Reduction of paper use. Better response times to customers. Staff efficiency.
Document Management for TNT Express
European market leader in business - to - business, global express and international mail services.
To save office space by removing paperwork. Secure online signed PoD access
District Attorney's Office, Waller County. Digital legal document management.
District Attorney's office needed to increase information transparency and eliminate intense manual processes in compliance processes. Legal departments recognise innovation in the installed document solution.
Legal matter transparency, admin efficiency and effectiveness
Document Management Education Case Studies
Please log in to access our case studies, if you don't yet have account please register here
YOU ARE IN VERY GOOD COMPANY WE BRING YOU COMPLETE DOCUMENT MANAGEMENT SOLUTIONS
UK PARTNERS
Us partners.
TECHNICAL SUPPORT
e: [email protected] t: UK & Europe 01908 366 722 t: USA +1 (866)865-2476
Service Level Agreement User Guides and Manuals DLX Training Services
e-Discovery
Property Management
Manufacturing
Back Office
Housing Associations
Proof of Delivery (POD)
Additional Modules
BI Dashboard
Records Retention Automation
What We're Really Selling
Our Company
Why Document Logistix?
How to comply with GDPR records
How to choose a DM partner
DM District Attorneys
User Group video
DM Trends video
Workflow video
Governance, the future
Frequently Asked Questions
Case Studies
Product Sheets
Solution Sheets
White Papers
Document Logistix Brochure
Document Management Sampler
Technical Support
Maintenance Support
User Guides and Updates
Training Services
Accessibility Conformance Report
Accessibility Statement
Software T&Cs
Environmental Policy
UK Partners
US Partners
UK Partner Programme
US Partner Program
Partner Application Form
Partner Lead Registration Form
Partner Offer: Scansnap
Partner Offer: Epson
Enquiry Form
UK: 01908 366 388 US: 512 345-4600
How to Write a Case Study: Bookmarkable Guide & Template

Updated: October 10, 2023
Published: January 12, 2023
Earning the trust of prospective customers can be a struggle. Before you can even begin to expect to earn their business, you need to demonstrate your ability to deliver on what your product or service promises.
Sure, you could say that you're great at X or that you're way ahead of the competition when it comes to Y. But at the end of the day, what you really need to win new business is cold, hard proof.
One of the best ways to prove your worth is through a compelling case study. In fact, HubSpot's 2020 State of Marketing report found that case studies are so compelling that they are the fifth most commonly used type of content used by marketers.
Below, I'll walk you through what a case study is, how to prepare for writing one, what you need to include in it, and how it can be an effective tactic. To jump to different areas of this post, click on the links below to automatically scroll.
Case Study Definition
Case study templates, how to write a case study.
How to Format a Case Study
Business Case Study Examples
A case study is a specific challenge a business has faced, and the solution they've chosen to solve it. Case studies can vary greatly in length and focus on several details related to the initial challenge and applied solution, and can be presented in various forms like a video, white paper, blog post, etc.
In professional settings, it's common for a case study to tell the story of a successful business partnership between a vendor and a client. Perhaps the success you're highlighting is in the number of leads your client generated, customers closed, or revenue gained. Any one of these key performance indicators (KPIs) are examples of your company's services in action.
When done correctly, these examples of your work can chronicle the positive impact your business has on existing or previous customers and help you attract new clients.
Free Case Study Templates
Showcase your company's success using these three free case study templates.
Data-Driven Case Study Template
Product-Specific Case Study Template
General Case Study Template
You're all set!
Click this link to access this resource at any time.
Why write a case study?
I know, you're thinking " Okay, but why do I need to write one of these? " The truth is that while case studies are a huge undertaking, they are powerful marketing tools that allow you to demonstrate the value of your product to potential customers using real-world examples. Here are a few reasons why you should write case studies.
1. Explain Complex Topics or Concepts
Case studies give you the space to break down complex concepts, ideas, and strategies and show how they can be applied in a practical way. You can use real-world examples, like an existing client, and use their story to create a compelling narrative that shows how your product solved their issue and how those strategies can be repeated to help other customers get similar successful results.
2. Show Expertise
Case studies are a great way to demonstrate your knowledge and expertise on a given topic or industry. This is where you get the opportunity to show off your problem-solving skills and how you've generated successful outcomes for clients you've worked with.
3. Build Trust and Credibility
In addition to showing off the attributes above, case studies are an excellent way to build credibility. They're often filled with data and thoroughly researched, which shows readers you've done your homework. They can have confidence in the solutions you've presented because they've read through as you've explained the problem and outlined step-by-step what it took to solve it. All of these elements working together enable you to build trust with potential customers.
4. Create Social Proof
Using existing clients that have seen success working with your brand builds social proof . People are more likely to choose your brand if they know that others have found success working with you. Case studies do just that — putting your success on display for potential customers to see.
All of these attributes work together to help you gain more clients. Plus you can even use quotes from customers featured in these studies and repurpose them in other marketing content. Now that you know more about the benefits of producing a case study, let's check out how long these documents should be.
How long should a case study be?
The length of a case study will vary depending on the complexity of the project or topic discussed. However, as a general guideline, case studies typically range from 500 to 1,500 words.
Whatever length you choose, it should provide a clear understanding of the challenge, the solution you implemented, and the results achieved. This may be easier said than done, but it's important to strike a balance between providing enough detail to make the case study informative and concise enough to keep the reader's interest.
The primary goal here is to effectively communicate the key points and takeaways of the case study. It's worth noting that this shouldn't be a wall of text. Use headings, subheadings, bullet points, charts, and other graphics to break up the content and make it more scannable for readers. We've also seen brands incorporate video elements into case studies listed on their site for a more engaging experience.
Ultimately, the length of your case study should be determined by the amount of information necessary to convey the story and its impact without becoming too long. Next, let's look at some templates to take the guesswork out of creating one.
To help you arm your prospects with information they can trust, we've put together a step-by-step guide on how to create effective case studies for your business with free case study templates for creating your own.
Tell us a little about yourself below to gain access today:
And to give you more options, we'll highlight some useful templates that serve different needs. But remember, there are endless possibilities when it comes to demonstrating the work your business has done.
1. General Case Study Template
Do you have a specific product or service that you're trying to sell, but not enough reviews or success stories? This Product Specific case study template will help.
This template relies less on metrics, and more on highlighting the customer's experience and satisfaction. As you follow the template instructions, you'll be prompted to speak more about the benefits of the specific product, rather than your team's process for working with the customer.
4. Bold Social Media Business Case Study Template
You can find templates that represent different niches, industries, or strategies that your business has found success in — like a bold social media business case study template.
In this template, you can tell the story of how your social media marketing strategy has helped you or your client through collaboration or sale of your service. Customize it to reflect the different marketing channels used in your business and show off how well your business has been able to boost traffic, engagement, follows, and more.
5. Lead Generation Business Case Study Template
It's important to note that not every case study has to be the product of a sale or customer story, sometimes they can be informative lessons that your own business has experienced. A great example of this is the Lead Generation Business case study template.
If you're looking to share operational successes regarding how your team has improved processes or content, you should include the stories of different team members involved, how the solution was found, and how it has made a difference in the work your business does.
Now that we've discussed different templates and ideas for how to use them, let's break down how to create your own case study with one.
Get started with case study templates.
Determine the case study's objective.
Establish a case study medium.
Find the right case study candidate.
Contact your candidate for permission to write about them.
Ensure you have all the resources you need to proceed once you get a response.
Download a case study email template.
Define the process you want to follow with the client.
Ensure you're asking the right questions.
Layout your case study format.
Publish and promote your case study.
1. Get started with case study templates.
Telling your customer's story is a delicate process — you need to highlight their success while naturally incorporating your business into their story.
If you're just getting started with case studies, we recommend you download HubSpot's Case Study Templates we mentioned before to kickstart the process.
2. Determine the case study's objective.
All business case studies are designed to demonstrate the value of your services, but they can focus on several different client objectives.
Your first step when writing a case study is to determine the objective or goal of the subject you're featuring. In other words, what will the client have succeeded in doing by the end of the piece?
The client objective you focus on will depend on what you want to prove to your future customers as a result of publishing this case study.
Your case study can focus on one of the following client objectives:
Complying with government regulation
Lowering business costs
Becoming profitable
Generating more leads
Closing on more customers
Generating more revenue
Expanding into a new market
Becoming more sustainable or energy-efficient
3. Establish a case study medium.
Next, you'll determine the medium in which you'll create the case study. In other words, how will you tell this story?
Case studies don't have to be simple, written one-pagers. Using different media in your case study can allow you to promote your final piece on different channels. For example, while a written case study might just live on your website and get featured in a Facebook post, you can post an infographic case study on Pinterest and a video case study on your YouTube channel.
Here are some different case study mediums to consider:
Written Case Study
Consider writing this case study in the form of an ebook and converting it to a downloadable PDF. Then, gate the PDF behind a landing page and form for readers to fill out before downloading the piece, allowing this case study to generate leads for your business.
Video Case Study
Plan on meeting with the client and shooting an interview. Seeing the subject, in person, talk about the service you provided them can go a long way in the eyes of your potential customers.
Infographic Case Study
Use the long, vertical format of an infographic to tell your success story from top to bottom. As you progress down the infographic, emphasize major KPIs using bigger text and charts that show the successes your client has had since working with you.
Podcast Case Study
Podcasts are a platform for you to have a candid conversation with your client. This type of case study can sound more real and human to your audience — they'll know the partnership between you and your client was a genuine success.
4. Find the right case study candidate.
Writing about your previous projects requires more than picking a client and telling a story. You need permission, quotes, and a plan. To start, here are a few things to look for in potential candidates.
Product Knowledge
It helps to select a customer who's well-versed in the logistics of your product or service. That way, he or she can better speak to the value of what you offer in a way that makes sense for future customers.
Remarkable Results
Clients that have seen the best results are going to make the strongest case studies. If their own businesses have seen an exemplary ROI from your product or service, they're more likely to convey the enthusiasm that you want prospects to feel, too.
One part of this step is to choose clients who have experienced unexpected success from your product or service. When you've provided non-traditional customers — in industries that you don't usually work with, for example — with positive results, it can help to remove doubts from prospects.
Recognizable Names
While small companies can have powerful stories, bigger or more notable brands tend to lend credibility to your own. In fact, 89% of consumers say they'll buy from a brand they already recognize over a competitor, especially if they already follow them on social media.
Customers that came to you after working with a competitor help highlight your competitive advantage and might even sway decisions in your favor.
5. Contact your candidate for permission to write about them.
To get the case study candidate involved, you have to set the stage for clear and open communication. That means outlining expectations and a timeline right away — not having those is one of the biggest culprits in delayed case study creation.
Most importantly at this point, however, is getting your subject's approval. When first reaching out to your case study candidate, provide them with the case study's objective and format — both of which you will have come up with in the first two steps above.
To get this initial permission from your subject, put yourself in their shoes — what would they want out of this case study? Although you're writing this for your own company's benefit, your subject is far more interested in the benefit it has for them.
Benefits to Offer Your Case Study Candidate
Here are four potential benefits you can promise your case study candidate to gain their approval.
Brand Exposure
Explain to your subject to whom this case study will be exposed, and how this exposure can help increase their brand awareness both in and beyond their own industry. In the B2B sector, brand awareness can be hard to collect outside one's own market, making case studies particularly useful to a client looking to expand their name's reach.
Employee Exposure
Allow your subject to provide quotes with credits back to specific employees. When this is an option for them, their brand isn't the only thing expanding its reach — their employees can get their name out there, too. This presents your subject with networking and career development opportunities they might not have otherwise.
Product Discount
This is a more tangible incentive you can offer your case study candidate, especially if they're a current customer of yours. If they agree to be your subject, offer them a product discount — or a free trial of another product — as a thank-you for their help creating your case study.
Backlinks and Website Traffic
Here's a benefit that is sure to resonate with your subject's marketing team: If you publish your case study on your website, and your study links back to your subject's website — known as a "backlink" — this small gesture can give them website traffic from visitors who click through to your subject's website.
Additionally, a backlink from you increases your subject's page authority in the eyes of Google. This helps them rank more highly in search engine results and collect traffic from readers who are already looking for information about their industry.
6. Ensure you have all the resources you need to proceed once you get a response.
So you know what you're going to offer your candidate, it's time that you prepare the resources needed for if and when they agree to participate, like a case study release form and success story letter.
Let's break those two down.
Case Study Release Form
This document can vary, depending on factors like the size of your business, the nature of your work, and what you intend to do with the case studies once they are completed. That said, you should typically aim to include the following in the Case Study Release Form:
A clear explanation of why you are creating this case study and how it will be used.
A statement defining the information and potentially trademarked information you expect to include about the company — things like names, logos, job titles, and pictures.
An explanation of what you expect from the participant, beyond the completion of the case study. For example, is this customer willing to act as a reference or share feedback, and do you have permission to pass contact information along for these purposes?
A note about compensation.
Success Story Letter
As noted in the sample email, this document serves as an outline for the entire case study process. Other than a brief explanation of how the customer will benefit from case study participation, you'll want to be sure to define the following steps in the Success Story Letter.
7. Download a case study email template.
While you gathered your resources, your candidate has gotten time to read over the proposal. When your candidate approves of your case study, it's time to send them a release form.
A case study release form tells you what you'll need from your chosen subject, like permission to use any brand names and share the project information publicly. Kick-off this process with an email that runs through exactly what they can expect from you, as well as what you need from them. To give you an idea of what that might look like, check out this sample email:
8. Define the process you want to follow with the client.
Before you can begin the case study, you have to have a clear outline of the case study process with your client. An example of an effective outline would include the following information.
The Acceptance
First, you'll need to receive internal approval from the company's marketing team. Once approved, the Release Form should be signed and returned to you. It's also a good time to determine a timeline that meets the needs and capabilities of both teams.
The Questionnaire
To ensure that you have a productive interview — which is one of the best ways to collect information for the case study — you'll want to ask the participant to complete a questionnaire before this conversation. That will provide your team with the necessary foundation to organize the interview, and get the most out of it.
The Interview
Once the questionnaire is completed, someone on your team should reach out to the participant to schedule a 30- to 60-minute interview, which should include a series of custom questions related to the customer's experience with your product or service.
The Draft Review
After the case study is composed, you'll want to send a draft to the customer, allowing an opportunity to give you feedback and edits.
The Final Approval
Once any necessary edits are completed, send a revised copy of the case study to the customer for final approval.
Once the case study goes live — on your website or elsewhere — it's best to contact the customer with a link to the page where the case study lives. Don't be afraid to ask your participants to share these links with their own networks, as it not only demonstrates your ability to deliver positive results and impressive growth, as well.
9. Ensure you're asking the right questions.
Before you execute the questionnaire and actual interview, make sure you're setting yourself up for success. A strong case study results from being prepared to ask the right questions. What do those look like? Here are a few examples to get you started:
What are your goals?
What challenges were you experiencing before purchasing our product or service?
What made our product or service stand out against our competitors?
What did your decision-making process look like?
How have you benefited from using our product or service? (Where applicable, always ask for data.)
Keep in mind that the questionnaire is designed to help you gain insights into what sort of strong, success-focused questions to ask during the actual interview. And once you get to that stage, we recommend that you follow the "Golden Rule of Interviewing." Sounds fancy, right? It's actually quite simple — ask open-ended questions.
If you're looking to craft a compelling story, "yes" or "no" answers won't provide the details you need. Focus on questions that invite elaboration, such as, "Can you describe ...?" or, "Tell me about ..."
In terms of the interview structure, we recommend categorizing the questions and flowing them into six specific sections that will mirror a successful case study format. Combined, they'll allow you to gather enough information to put together a rich, comprehensive study.
Open with the customer's business.
The goal of this section is to generate a better understanding of the company's current challenges and goals, and how they fit into the landscape of their industry. Sample questions might include:
How long have you been in business?
How many employees do you have?
What are some of the objectives of your department at this time?
Cite a problem or pain point.
To tell a compelling story, you need context. That helps match the customer's need with your solution. Sample questions might include:
What challenges and objectives led you to look for a solution?
What might have happened if you did not identify a solution?
Did you explore other solutions before this that did not work out? If so, what happened?
Discuss the decision process.
Exploring how the customer decided to work with you helps to guide potential customers through their own decision-making processes. Sample questions might include:
How did you hear about our product or service?
Who was involved in the selection process?
What was most important to you when evaluating your options?
Explain how a solution was implemented.
The focus here should be placed on the customer's experience during the onboarding process. Sample questions might include:
How long did it take to get up and running?
Did that meet your expectations?
Who was involved in the process?
Explain how the solution works.
The goal of this section is to better understand how the customer is using your product or service. Sample questions might include:
Is there a particular aspect of the product or service that you rely on most?
Who is using the product or service?
End with the results.
In this section, you want to uncover impressive measurable outcomes — the more numbers, the better. Sample questions might include:
How is the product or service helping you save time and increase productivity?
In what ways does that enhance your competitive advantage?
How much have you increased metrics X, Y, and Z?
10. Lay out your case study format.
When it comes time to take all of the information you've collected and actually turn it into something, it's easy to feel overwhelmed. Where should you start? What should you include? What's the best way to structure it?
To help you get a handle on this step, it's important to first understand that there is no one-size-fits-all when it comes to the ways you can present a case study. They can be very visual, which you'll see in some of the examples we've included below, and can sometimes be communicated mostly through video or photos, with a bit of accompanying text.
Here are the sections we suggest, which we'll cover in more detail down below:
Title: Keep it short. Develop a succinct but interesting project name you can give the work you did with your subject.
Subtitle: Use this copy to briefly elaborate on the accomplishment. What was done? The case study itself will explain how you got there.
Executive Summary : A 2-4 sentence summary of the entire story. You'll want to follow it with 2-3 bullet points that display metrics showcasing success.
About the Subject: An introduction to the person or company you served, which can be pulled from a LinkedIn Business profile or client website.
Challenges and Objectives: A 2-3 paragraph description of the customer's challenges, before using your product or service. This section should also include the goals or objectives the customer set out to achieve.
How Product/Service Helped: A 2-3 paragraph section that describes how your product or service provided a solution to their problem.
Results: A 2-3 paragraph testimonial that proves how your product or service specifically benefited the person or company and helped achieve its goals. Include numbers to quantify your contributions.
Supporting Visuals or Quotes: Pick one or two powerful quotes that you would feature at the bottom of the sections above, as well as a visual that supports the story you are telling.
Future Plans: Everyone likes an epilogue. Comment on what's ahead for your case study subject, whether or not those plans involve you.
Call to Action (CTA): Not every case study needs a CTA, but putting a passive one at the end of your case study can encourage your readers to take an action on your website after learning about the work you've done.
When laying out your case study, focus on conveying the information you've gathered in the most clear and concise way possible. Make it easy to scan and comprehend, and be sure to provide an attractive call-to-action at the bottom — that should provide readers an opportunity to learn more about your product or service.
11. Publish and promote your case study.
Once you've completed your case study, it's time to publish and promote it. Some case study formats have pretty obvious promotional outlets — a video case study can go on YouTube, just as an infographic case study can go on Pinterest.
But there are still other ways to publish and promote your case study. Here are a couple of ideas:
Lead Gen in a Blog Post
As stated earlier in this article, written case studies make terrific lead-generators if you convert them into a downloadable format, like a PDF. To generate leads from your case study, consider writing a blog post that tells an abbreviated story of your client's success and asking readers to fill out a form with their name and email address if they'd like to read the rest in your PDF.
Then, promote this blog post on social media, through a Facebook post or a tweet.
Published as a Page on Your Website
As a growing business, you might need to display your case study out in the open to gain the trust of your target audience.
Rather than gating it behind a landing page, publish your case study to its own page on your website, and direct people here from your homepage with a "Case Studies" or "Testimonials" button along your homepage's top navigation bar.
Format for a Case Study
The traditional case study format includes the following parts: a title and subtitle, a client profile, a summary of the customer's challenges and objectives, an account of how your solution helped, and a description of the results. You might also want to include supporting visuals and quotes, future plans, and calls-to-action.
Image Source
The title is one of the most important parts of your case study. It should draw readers in while succinctly describing the potential benefits of working with your company. To that end, your title should:
State the name of your custome r. Right away, the reader must learn which company used your products and services. This is especially important if your customer has a recognizable brand. If you work with individuals and not companies, you may omit the name and go with professional titles: "A Marketer…", "A CFO…", and so forth.
State which product your customer used . Even if you only offer one product or service, or if your company name is the same as your product name, you should still include the name of your solution. That way, readers who are not familiar with your business can become aware of what you sell.
Allude to the results achieved . You don't necessarily need to provide hard numbers, but the title needs to represent the benefits, quickly. That way, if a reader doesn't stay to read, they can walk away with the most essential information: Your product works.
The example above, "Crunch Fitness Increases Leads and Signups With HubSpot," achieves all three — without being wordy. Keeping your title short and sweet is also essential.
2. Subtitle
Your subtitle is another essential part of your case study — don't skip it, even if you think you've done the work with the title. In this section, include a brief summary of the challenges your customer was facing before they began to use your products and services. Then, drive the point home by reiterating the benefits your customer experienced by working with you.
The above example reads:
"Crunch Fitness was franchising rapidly when COVID-19 forced fitness clubs around the world to close their doors. But the company stayed agile by using HubSpot to increase leads and free trial signups."
We like that the case study team expressed the urgency of the problem — opening more locations in the midst of a pandemic — and placed the focus on the customer's ability to stay agile.
3. Executive Summary
The executive summary should provide a snapshot of your customer, their challenges, and the benefits they enjoyed from working with you. Think it's too much? Think again — the purpose of the case study is to emphasize, again and again, how well your product works.
The good news is that depending on your design, the executive summary can be mixed with the subtitle or with the "About the Company" section. Many times, this section doesn't need an explicit "Executive Summary" subheading. You do need, however, to provide a convenient snapshot for readers to scan.
In the above example, ADP included information about its customer in a scannable bullet-point format, then provided two sections: "Business Challenge" and "How ADP Helped." We love how simple and easy the format is to follow for those who are unfamiliar with ADP or its typical customer.
4. About the Company
Readers need to know and understand who your customer is. This is important for several reasons: It helps your reader potentially relate to your customer, it defines your ideal client profile (which is essential to deter poor-fit prospects who might have reached out without knowing they were a poor fit), and it gives your customer an indirect boon by subtly promoting their products and services.
Feel free to keep this section as simple as possible. You can simply copy and paste information from the company's LinkedIn, use a quote directly from your customer, or take a more creative storytelling approach.
In the above example, HubSpot included one paragraph of description for Crunch Fitness and a few bullet points. Below, ADP tells the story of its customer using an engaging, personable technique that effectively draws readers in.
5. Challenges and Objectives
The challenges and objectives section of your case study is the place to lay out, in detail, the difficulties your customer faced prior to working with you — and what they hoped to achieve when they enlisted your help.
In this section, you can be as brief or as descriptive as you'd like, but remember: Stress the urgency of the situation. Don't understate how much your customer needed your solution (but don't exaggerate and lie, either). Provide contextual information as necessary. For instance, the pandemic and societal factors may have contributed to the urgency of the need.
Take the above example from design consultancy IDEO:
"Educational opportunities for adults have become difficult to access in the United States, just when they're needed most. To counter this trend, IDEO helped the city of South Bend and the Drucker Institute launch Bendable, a community-powered platform that connects people with opportunities to learn with and from each other."
We love how IDEO mentions the difficulties the United States faces at large, the efforts its customer is taking to address these issues, and the steps IDEO took to help.
6. How Product/Service Helped
This is where you get your product or service to shine. Cover the specific benefits that your customer enjoyed and the features they gleaned the most use out of. You can also go into detail about how you worked with and for your customer. Maybe you met several times before choosing the right solution, or you consulted with external agencies to create the best package for them.
Whatever the case may be, try to illustrate how easy and pain-free it is to work with the representatives at your company. After all, potential customers aren't looking to just purchase a product. They're looking for a dependable provider that will strive to exceed their expectations.
In the above example, IDEO describes how it partnered with research institutes and spoke with learners to create Bendable, a free educational platform. We love how it shows its proactivity and thoroughness. It makes potential customers feel that IDEO might do something similar for them.
The results are essential, and the best part is that you don't need to write the entirety of the case study before sharing them. Like HubSpot, IDEO, and ADP, you can include the results right below the subtitle or executive summary. Use data and numbers to substantiate the success of your efforts, but if you don't have numbers, you can provide quotes from your customers.
We can't overstate the importance of the results. In fact, if you wanted to create a short case study, you could include your title, challenge, solution (how your product helped), and result.
8. Supporting Visuals or Quotes
Let your customer speak for themselves by including quotes from the representatives who directly interfaced with your company.
Visuals can also help, even if they're stock images. On one side, they can help you convey your customer's industry, and on the other, they can indirectly convey your successes. For instance, a picture of a happy professional — even if they're not your customer — will communicate that your product can lead to a happy client.
In this example from IDEO, we see a man standing in a boat. IDEO's customer is neither the man pictured nor the manufacturer of the boat, but rather Conservation International, an environmental organization. This imagery provides a visually pleasing pattern interrupt to the page, while still conveying what the case study is about.
9. Future Plans
This is optional, but including future plans can help you close on a more positive, personable note than if you were to simply include a quote or the results. In this space, you can show that your product will remain in your customer's tech stack for years to come, or that your services will continue to be instrumental to your customer's success.
Alternatively, if you work only on time-bound projects, you can allude to the positive impact your customer will continue to see, even after years of the end of the contract.
10. Call to Action (CTA)
Not every case study needs a CTA, but we'd still encourage it. Putting one at the end of your case study will encourage your readers to take an action on your website after learning about the work you've done.
It will also make it easier for them to reach out, if they're ready to start immediately. You don't want to lose business just because they have to scroll all the way back up to reach out to your team.
To help you visualize this case study outline, check out the case study template below, which can also be downloaded here .
You drove the results, made the connection, set the expectations, used the questionnaire to conduct a successful interview, and boiled down your findings into a compelling story. And after all of that, you're left with a little piece of sales enabling gold — a case study.
To show you what a well-executed final product looks like, have a look at some of these marketing case study examples.
1. "Shopify Uses HubSpot CRM to Transform High Volume Sales Organization," by HubSpot
What's interesting about this case study is the way it leads with the customer. This reflects a major HubSpot value, which is to always solve for the customer first. The copy leads with a brief description of why Shopify uses HubSpot and is accompanied by a short video and some basic statistics on the company.
Notice that this case study uses mixed media. Yes, there is a short video, but it's elaborated upon in the additional text on the page. So, while case studies can use one or the other, don't be afraid to combine written copy with visuals to emphasize the project's success.
2. "New England Journal of Medicine," by Corey McPherson Nash
When branding and design studio Corey McPherson Nash showcases its work, it makes sense for it to be visual — after all, that's what they do. So in building the case study for the studio's work on the New England Journal of Medicine's integrated advertising campaign — a project that included the goal of promoting the client's digital presence — Corey McPherson Nash showed its audience what it did, rather than purely telling it.
Notice that the case study does include some light written copy — which includes the major points we've suggested — but lets the visuals do the talking, allowing users to really absorb the studio's services.
3. "Designing the Future of Urban Farming," by IDEO
Here's a design company that knows how to lead with simplicity in its case studies. As soon as the visitor arrives at the page, he or she is greeted with a big, bold photo, and two very simple columns of text — "The Challenge" and "The Outcome."
Immediately, IDEO has communicated two of the case study's major pillars. And while that's great — the company created a solution for vertical farming startup INFARM's challenge — it doesn't stop there. As the user scrolls down, those pillars are elaborated upon with comprehensive (but not overwhelming) copy that outlines what that process looked like, replete with quotes and additional visuals.
4. "Secure Wi-Fi Wins Big for Tournament," by WatchGuard
Then, there are the cases when visuals can tell almost the entire story — when executed correctly. Network security provider WatchGuard can do that through this video, which tells the story of how its services enhanced the attendee and vendor experience at the Windmill Ultimate Frisbee tournament.
5. Rock and Roll Hall of Fame Boosts Social Media Engagement and Brand Awareness with HubSpot
In the case study above , HubSpot uses photos, videos, screenshots, and helpful stats to tell the story of how the Rock and Roll Hall of Fame used the bot, CRM, and social media tools to gain brand awareness.
6. Small Desk Plant Business Ups Sales by 30% With Trello
This case study from Trello is straightforward and easy to understand. It begins by explaining the background of the company that decided to use it, what its goals were, and how it planned to use Trello to help them.
It then goes on to discuss how the software was implemented and what tasks and teams benefited from it. Towards the end, it explains the sales results that came from implementing the software and includes quotes from decision-makers at the company that implemented it.
7. Facebook's Mercedes Benz Success Story
Facebook's Success Stories page hosts a number of well-designed and easy-to-understand case studies that visually and editorially get to the bottom line quickly.
Each study begins with key stats that draw the reader in. Then it's organized by highlighting a problem or goal in the introduction, the process the company took to reach its goals, and the results. Then, in the end, Facebook notes the tools used in the case study.
Showcasing Your Work
You work hard at what you do. Now, it's time to show it to the world — and, perhaps more important, to potential customers. Before you show off the projects that make you the proudest, we hope you follow these important steps that will help you effectively communicate that work and leave all parties feeling good about it.
Editor's Note: This blog post was originally published in February 2017 but was updated for comprehensiveness and freshness in July 2021.
Don't forget to share this post!
Related articles.
How to Market an Ebook: 21 Ways to Promote Your Content Offers
7 Pieces of Content Your Audience Really Wants to See [New Data]
How to Write a Listicle [+ Examples and Ideas]
28 Case Study Examples Every Marketer Should See
What Is a White Paper? [FAQs]
What is an Advertorial? 8 Examples to Help You Write One
How to Create Marketing Offers That Don't Fall Flat
20 Creative Ways To Repurpose Content
16 Important Ways to Use Case Studies in Your Marketing
11 Ways to Make Your Blog Post Interactive
Showcase your company's success using these free case study templates.
How to write a case study for business.
Show potential clients you have what it takes to solve their problems with a well-written case study.
Wondering how to write a case study effectively but not sure how to get started? Case studies are great for business. They build trust in your operation and show how your product or service solves your clients' problems. But crafting a good case study takes practice. Read on to learn how to write a case study that will wow your reader.
What is a business case study, and why create one?
A business case study is a document or video that shares a customer's journey resolving an issue using your company's products or services. A good case study tells a story and highlights the protagonist (your customer), who has a problem that needs to be solved — which is where your company comes in to save the day.
The business case study serves as proof that your products or services give customers the results they want. It builds engagement with current customers and progresses future sales by putting you forward as a trustworthy business.
Now that you know what a business case study is, you may want to know how to write a business case study. Read on for the steps you'll need to take.
Step 1. Gather research for the business case study.
Before you begin, review not just what you did for the client but also how you accomplished it. Remember to interview your client to get their point of view — and hopefully, some great quotes for your study. Then, determine your target audience to make sure you include relevant information.
Step 2. Write a case study outline.
To write a case study, follow these six steps:
Headline: Write a brief headline that tells the most important details — like a news headline.
Summary: Include a brief summary of the client's name and industry, what product/service you offered, and the results. You can use bullet points here.
The problem section: In a couple of paragraphs, introduce your client and the challenge they faced. Include quotes if possible.
The solution section: Explain why the client chose you, how you approached their problem, and how your service solved it.
The results section: Detail the tangible results and benefits the client received. Numbers and statistics are great for this section.
Conclusion: If you have a good quote from your client recommending your services, add it as a conclusion. However, this part is optional.
Step 3. Write your case study using the right format.
There are a few different routes you can take when it comes to case study formatting. First, consider what your audience would be interested in viewing and choose the best format that suits their needs.
A report format is typical for a case study. It includes all the details you need to know about a customer's journey with your company. Business decision-makers likely want to read a format like this when deciding on using your business's services.
A one-pager provides to-the-point information by highlighting company wins at a glance. For sales teams, this can be a great way to learn about past company wins, and you can easily share it with clients who prefer quick content.
Videos are an excellent way to communicate your message in a visually engaging way. You can tell the story at whatever pace you'd like and add in music, sound, and more to create an even more persuasive takeaway.
Lastly, infographics are a fantastic way to share data in a simple but eye-catching way. Visualizing numbers and statistics can also clarify case study results.
Tips on how to write a business case study.
You have the steps for how to write a case study, but how can you make the content leave your readers wanting to learn more about your business?
Here are some tips for writing an interesting and engaging case study:
The process (such as the time needed for the interview or when they should expect a draft for approval)
Where the case study will live (such as the website location)
Interview options (such as in-person, phone, or video call)
Benefits (such as social media exposure or compensation)
Include a notable highlight in the results. While great storytelling leaves some details for the end, you want to pique readers' interest in the beginning and give them important details to help them with decision-making upfront.
Think about customers who used your products or services in a unique way.
Choose a theme that connects you and the client's industry.
Draw in the reader from the beginning with the best result from your case study.
Weave the client's personality throughout the story.
Make sure it's relatable for all prospects. Pay attention to your target demographics and what would catch their eye. Choose problems that the majority of your customers face to catch their interest.
Provide visually interesting content. While case studies may not always be the most riveting reads, they can still be engaging. Creating content that is skimmable, colorful, and organized will make for more successful case studies.
Feature the client as the main character. While your company is helping clients out, you should always position the client as the hero. This makes it easier for readers to relate and put themselves in the client's shoes — the case study is much less relatable if it's just you bragging about your company. Taking the humble route wins the favor of the reader.
Let the client share their story. Your job is to take the client's story and make it a triumphant narrative about how they overcame an obstacle using your product or service. It's important to let them share their story in their own words — using quotes can break up text and increase trust with audiences.
Set realistic expectations . While case studies serve as a helpful resource for prospective clients, they probably aren't going to be world-renowned publications. Don't worry if the case study doesn't get higher than average engagements. You should continue to create them with the intention of building and maintaining customer relationships.
Learning how to write an executive summary for your case study is crucial to quickly and easily convey the key points of the document.
Share your business case study.
Once you've written and edited your case study, share it as a PDF document. PDF is a lightweight, universal document format that works on any device. This way, you can ensure your readers can open your case study wherever they are.
You can convert your case study into a PDF with a PDF converter . You can also compress the PDF file to make it faster and easier to share. Discover all the ways Adobe Acrobat online services help you work with PDF files.
We use essential cookies to make Venngage work. By clicking "Accept All Cookies", you agree to the storing of cookies on your device to enhance site navigation, analyze site usage, and assist in our marketing efforts.
Manage Cookies
Cookies and similar technologies collect certain information about how you're using our website. Some of them are essential, and without them you wouldn't be able to use Venngage. But others are optional, and you get to choose whether we use them or not.
Strictly Necessary Cookies
These cookies are always on, as they're essential for making Venngage work, and making it safe. Without these cookies, services you've asked for can't be provided.
Show cookie providers
Functionality Cookies
These cookies help us provide enhanced functionality and personalisation, and remember your settings. They may be set by us or by third party providers.
Performance Cookies
These cookies help us analyze how many people are using Venngage, where they come from and how they're using it. If you opt out of these cookies, we can't get feedback to make Venngage better for you and all our users.
Targeting Cookies
These cookies are set by our advertising partners to track your activity and show you relevant Venngage ads on other sites as you browse the internet.
Google Tag Manager
Infographics
Graphic Design
Graphs and Charts
Data Visualization
Human Resources
Training and Development
Beginner Guides
Blog Graphic Design
15+ Professional Case Study Examples [Design Tips + Templates]
By Alice Corner , Jan 12, 2023
Let me ask you a question: Have you ever bought something — within the last 10 years or so — without reading its reviews or without a recommendation or prior experience of using it?
If the answer is no — or at least, rarely — you get my point.
For businesses selling consumer goods, having raving reviews is a good way to get more customers. The same thing applies to B2B and/or SaaS businesses — but for this type of business, besides regular, short reviews, having a detailed case study can help tremendously.
Case studies are an incredibly effective form of marketing that you can use to help promote your product and plan your marketing strategy effectively. You can also use it as a form of customer analysis or as a sales tool to inspire potential customers.
So what does a case study look like and how can you create one? In this article, I'm going to list over 15 marketing case study examples, case study tips, and case study templates to help you create a case study that converts.
Click to jump ahead:
What is a Case Study?
Marketing Case Study Examples
Sales Case Study Examples
Simple case study examples, business case study examples.
What is a case study?
A case study is a research method to gain a better understanding of a subject or process. Case studies involve in-depth research into a given subject, in order to understand its functionality and successes.
In the context of a business, however, case studies take customer success stories and explore how they use your product to help them achieve their business goals.
As well as being valuable marketing tools, case studies are a good way to evaluate your product as it allows you to objectively examine how others are using it.
It's also a good way to interview your customers about why they work with you.
Related: What is a Case Study? [+6 Types of Case Studies]
What is a marketing case study?
A marketing case study is a type of marketing where you use your existing customers as an example of what your product or services can achieve. You can also create case studies of internal, successful marketing projects.
Here's an example of a marketing case study template:
Return to Table of Contents
Marketing case study examples
Marketing case studies are incredibly useful for showing your marketing successes. Every successful marketing campaign relies on influencing a consumer's behavior, and a great case study can be a great way to spotlight your biggest wins.
In the marketing case study examples below, a variety of designs and techniques to create impactful and effective case studies.
Show off impressive results with a bold marketing case study
Case studies are meant to show off your successes, so make sure you feature your positive results prominently. Using bold and bright colors as well as contrasting shapes, large bold fonts, and simple icons is a great way to highlight your wins.
In well-written case study examples like the one below, the big wins are highlighted on the second page with a bright orange color and are highlighted in circles.
Making the important data stand out is especially important when attracting a prospective customer with marketing case studies.
Use a simple but clear layout in your case study
Using a simple layout in your case study can be incredibly effective, like in the example of a case study below.
Keeping a clean white background, and using slim lines to help separate the sections is an easy way to format your case study.
Making the information clear helps draw attention to the important results, and it helps improve the accessibility of the design .
Business case study examples like this would sit nicely within a larger report, with a consistent layout throughout.
Use visuals and icons to create an engaging and branded business case study
Nobody wants to read pages and pages of text — and that's why Venngage wants to help you communicate your ideas visually.
Using icons, graphics, photos, or patterns helps create a much more engaging design.
With this Blue Cap case study icons, colors, and impactful pattern designs have been used to create an engaging design that catches your eye.
Use a monochromatic color palette to create a professional and clean case study
Let your research shine by using a monochromatic and minimalistic color palette.
By sticking to one color, and leaving lots of blank space you can ensure your design doesn't distract a potential customer from your case study content.
In this case study on Polygon Media, the design is simple and professional, and the layout allows the prospective customer to follow the flow of information.
The gradient effect on the left-hand column helps break up the white background and adds an interesting visual effect.
Did you know you can generate an accessible color palette with Venngage? Try our free accessible color palette generator today and create a case study that delivers and looks pleasant to the eye:
Add long term goals in your case study
When creating a case study it's a great idea to look at both the short term and the long term goals of the company to gain the best understanding possible of the insights they provide.
Short-term goals will be what the company or person hopes to achieve in the next few months, and long-term goals are what the company hopes to achieve in the next few years.
Check out this modern pattern design example of a case study below:
In this case study example, the short and long-term goals are clearly distinguished by light blue boxes and placed side by side so that they are easy to compare.
Use a strong introductory paragraph to outline the overall strategy and goals before outlining the specific short-term and long-term goals to help with clarity.
This strategy can also be handy when creating a consulting case study.
Use data to make concrete points about your sales and successes
When conducting any sort of research stats, facts, and figures are like gold dust (aka, really valuable).
Being able to quantify your findings is important to help understand the information fully. Saying sales increased 10% is much more effective than saying sales increased.
In sales case study examples, like this one, the key data and findings can be presented with icons. This contributes to the potential customer's better understanding of the report.
They can clearly comprehend the information and it shows that the case study has been well researched.
Use emotive, persuasive, or action based language in your marketing case study
Create a compelling case study by using emotive, persuasive and action-based language when customizing your case study template.
In this well-written case study example, we can see that phrases such as "Results that Speak Volumes" and "Drive Sales" have been used.
Using persuasive language like you would in a blog post. It helps inspire potential customers to take action now.
Keep your potential customers in mind when creating a customer case study for marketing
82% of marketers use case studies in their marketing because it's such an effective tool to help quickly gain customers' trust and to showcase the potential of your product.
Why are case studies such an important tool in content marketing?
By writing a case study you're telling potential customers that they can trust you because you're showing them that other people do.
Not only that, but if you have a SaaS product, business case studies are a great way to show how other people are effectively using your product in their company.
In this case study, Network is demonstrating how their product has been used by Vortex Co. with great success; instantly showing other potential customers that their tool works and is worth using.
Related: 10+ Case Study Infographic Templates That Convert
Case studies are particularly effective as a sales technique.
A sales case study is like an extended customer testimonial, not only sharing opinions of your product – but showcasing the results you helped your customer achieve.
Make impactful statistics pop in your sales case study
Writing a case study doesn't mean using text as the only medium for sharing results.
You should use icons to highlight areas of your research that are particularly interesting or relevant, like in this example of a case study:
Icons are a great way to help summarize information quickly and can act as visual cues to help draw the customer's attention to certain areas of the page.
In some of the business case study examples above, icons are used to represent the impressive areas of growth and are presented in a way that grabs your attention.
Use high contrast shapes and colors to draw attention to key information in your sales case study
Help the key information stand out within your case study by using high contrast shapes and colors.
Use a complementary or contrasting color, or use a shape such as a rectangle or a circle for maximum impact.
This design has used dark blue rectangles to help separate the information and make it easier to read.
Coupled with icons and strong statistics, this information stands out on the page and is easily digestible and retainable for a potential customer.
Less is often more, and this is especially true when it comes to creating designs. Whilst you want to create a professional-looking, well-written and design case study – there's no need to overcomplicate things.
These simple case study examples show that smart clean designs and informative content can be an effective way to showcase your successes.
Use colors and fonts to create a professional-looking case study
Business case studies shouldn't be boring. In fact, they should be beautifully and professionally designed.
This means the normal rules of design apply. Use fonts, colors, and icons to create an interesting and visually appealing case study.
In this case study example, we can see how multiple fonts have been used to help differentiate between the headers and content, as well as complementary colors and eye-catching icons.
Whether you're a B2B or B2C company, business case studies can be a powerful resource to help with your sales, marketing, and even internal departmental awareness.
Business and business management case studies should encompass strategic insights alongside anecdotal and qualitative findings, like in the business case study examples below.
Conduct a B2B case study by researching the company holistically
When it comes to writing a case study, make sure you approach the company holistically and analyze everything from their social media to their sales.
Think about every avenue your product or service has been of use to your case study company, and ask them about the impact this has had on their wider company goals.
In business case study examples like the one above, we can see that the company has been thought about holistically simply by the use of icons.
By combining social media icons with icons that show in-person communication we know that this is a well-researched and thorough case study.
This case study report example could also be used within an annual or end-of-year report.
Highlight the key takeaway from your marketing case study
To create a compelling case study, identify the key takeaways from your research. Use catchy language to sum up this information in a sentence, and present this sentence at the top of your page.
This is "at a glance" information and it allows people to gain a top-level understanding of the content immediately.
You can use a large, bold, contrasting font to help this information stand out from the page and provide interest.
Learn how to choose fonts effectively with our Venngage guide and once you've done that.
Upload your fonts and brand colors to Venngage using the My Brand Kit tool and see them automatically applied to your designs.
The heading is the ideal place to put the most impactful information, as this is the first thing that people will read.
In this example, the stat of "Increase[d] lead quality by 90%" is used as the header. It makes customers want to read more to find out how exactly lead quality was increased by such a massive amount.
If you're conducting an in-person interview, you could highlight a direct quote or insight provided by your interview subject.
Pick out a catchy sentence or phrase, or the key piece of information your interview subject provided and use that as a way to draw a potential customer in.
Use charts to visualize data in your business case studies
Charts are an excellent way to visualize data and to bring statistics and information to life. Charts make information easier to understand and to illustrate trends or patterns.
Making charts is even easier with Venngage.
In this consulting case study example, we can see that a chart has been used to demonstrate the difference in lead value within the Lead Elves case study.
Adding a chart here helps break up the information and add visual value to the case study.
Using charts in your case study can also be useful if you're creating a project management case study.
You could use a Gantt chart or a project timeline to show how you have managed the project successfully.
Use direct quotes to build trust in your marketing case study
To add an extra layer of authenticity you can include a direct quote from your customer within your case study.
According to research from Nielsen , 92% of people will trust a recommendation from a peer and 70% trust recommendations even if they're from somebody they don't know.
So if you have a customer or client who can't stop singing your praises, make sure you get a direct quote from them and include it in your case study.
You can either lift part of the conversation or interview, or you can specifically request a quote. Make sure to ask for permission before using the quote.
This design uses a bright contrasting speech bubble to show that it includes a direct quote, and helps the quote stand out from the rest of the text.
This will help draw the customer's attention directly to the quote, in turn influencing them to use your product or service.
Case Study Examples Summary
Once you have created your case study, it's best practice to update your examples on a regular basis to include up-to-date statistics, data, and information.
You should update your business case study examples often if you are sharing them on your website.
It's also important that your case study sits within your brand guidelines – find out how Venngage's My Brand Kit tool can help you create consistently branded case study templates.
Case studies are important marketing tools – but they shouldn't be the only tool in your toolbox. Content marketing is also a valuable way to earn consumer trust.
Case Study FAQ
Why should you write a case study.
Case studies are an effective marketing technique to engage potential customers and help build trust.
By producing case studies featuring your current clients or customers, you are showcasing how your tool or product can be used. You're also showing that other people endorse your product.
In addition to being a good way to gather positive testimonials from existing customers , business case studies are good educational resources and can be shared amongst your company or team, and used as a reference for future projects.
How should you write a case study?
To create a great case study, you should think strategically. The first step, before starting your case study research, is to think about what you aim to learn or what you aim to prove.
You might be aiming to learn how a company makes sales or develops a new product. If this is the case, base your questions around this.
You can learn more about writing a case study from our extensive guide.
Related: How to Present a Case Study like a Pro (With Examples)
Some good questions you could ask would be:
Why do you use our tool or service?
How often do you use our tool or service?
What does the process of using our product look like to you?
If our product didn't exist, what would you be doing instead?
What is the number one benefit you've found from using our tool?
You might also enjoy:
12 Essential Consulting Templates For Marketing, Planning and Branding
Best Marketing Strategies for Consultants and Freelancers in 2019 [Study + Infographic]

Scanning & Digitization
Workflow Management
Profiling and Tagging
Document Version Control
Document Searching
Document Relations
Document Security
Audit Trail & History
Built-in Document Previews
Tasks & Reminders
Folder Templates
Email Notifications & Alerts
Web Browser (Remote) Access
Mobile Document Management
Public Share Links (URLs)
Document Request Links
Sharing and Collaboration
Create & Edit Office Documents
Virtual PDF Printer
Built-In PDF Editor
Convert Documents to PDF
PDF Correction & Redaction
Pre-defined Email Templates
Quick Document Emails
Watch Folders
Smart Search (outside Docsvault)
Microsoft Office Integration
Microsoft Teams Integration
Active Directory Integration
Two-Factor Authentication
Email Reminder Jobs
Custom Reports
Built-In Reports
Custom Document IDs
Flexible User Licensing
External User License
Integration
Remote Office Connection
Backup and Restore Tools
Docsvault Editions Comparison
Docsvault System Requirements
Barcode Reader Add-on
Automatic Data Capture (AI)
Barcode & Zone OCR (Adv)
Extract Data – one Text Tool
OCR and Searchable PDF
Sign Documents
Request Signatures
Advanced Import
Automatic Email Capture
Email Archiving
External DB Connection    for Profiles
Analytics Tools Add-on
Centralized Document Management System
Online Document Management
Records Management
Document Scanning
Workflow Management System
AP Invoice Approval
Automate Invoice Processing
Digital Signature Solution
Employee Document Management
Paperless HR
HR Policies and Forms
Quality Management Software System
e-Discovery
Email Management
Document Collaboration
Contract Management Solution
Government Agencies
Public Accounting Firms
Manufacturing
Engineering
Construction Business
Healthcare & Medical
High-Tech & Telecom
Educational Institutions
Hospitality And Recreation
Non-Profit Organizations
Banking and Investment
Transportation & Logistics
HIPAA Compliant Document Management
ISO 9001 Compliance Documentation
SEC Compliance
SOX Compliance
Gramm-Leach-Bliley Act
FDA Compliance
GDPR Compliance
System Requirements
Videos: Product Intro
Videos: Why Docsvault?
Docsvault FAQs
Whats New in Ent & Ult?
Whats New in SB?
Online User Manuals
Documentation
Technical Data Sheet
Case Studies
Whitepapers
About Docsvault
Technology Partners
Customer Testimonials
Privacy Policy
Terms of Service
Trademark Guidelines
Docsvault – Document Management Licensing
Document Management Case Studies
Document management software system for everyone.
The best way to find out if something can help you meet challenges of your organization is to find out how it helped other organizations to meet theirs.
Our document management software case studies have been carefully compiled after surveying Docsvault users and asking them everything right from the challenges they faced, how Docsvault helped them, whether it solved their industry specific needs and much more.
Make sure you read our document management software case studies and then decide if it will adapt to your organization or not.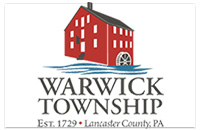 Warwick Township
CaseStudies, Municipal Government Docsvault helped municipal government agency to scan and manage the life cycle of their crucial property records.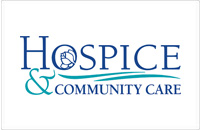 Hospice & Community Care
CaseStudies, Healthcare Docsvault helped a non-profit Healthcare center to organize and track documents.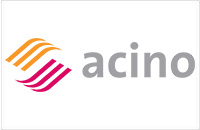 Acino Pharma
CaseStudies, Pharmaceutical Docsvault helped a Swiss pharmaceutical company to streamline the document review and approval processes.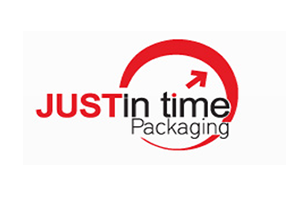 Just In Time Packaging
CaseStudies, Professional Services Docsvault helped the packaging service company improve its user experience and save a lot of time.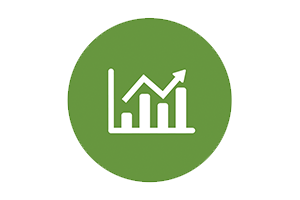 Steme Holdings Pty Ltd.
CaseStudies, Investment & Finance Docsvault empowered Steme Holdings Pty Ltd by building a truly paperless office.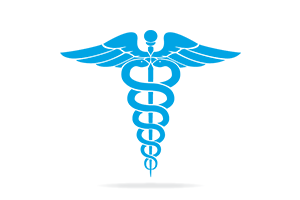 Sandy J. Murray Professional Corporation
CaseStudies, Hospital & Healthcare Docsvault helped healthcare center manage their documents in a much-organized way.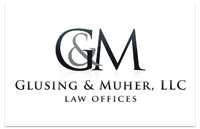 Glusing & Muher LLC
CaseStudies, Legal Docsvault helps legal firm to increase efficiency and improve customer service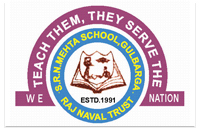 S.R.N Mehta School
CaseStudies,Education Docsvault helps the SRN Mehta School to go paperless and overcame their challenge of document storage and retrieval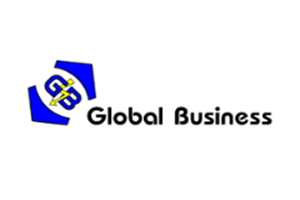 Global Business company
CaseStudies, Professional Services Docsvault enabled 'Global Business s.r.o.' to build a better Digital Repository and simplify compliance.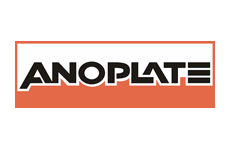 Anoplate Corporation
CaseStudies, Manufacturing & Engineering Docsvault helps a manufacturing firm to go paperless and automate their business process.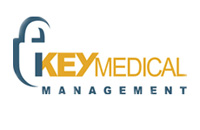 Key Medical Management
CaseStudies, Hospital & Healthcare Services Docsvault helps Key Medical Management to save cost and improves efficiency in managing billing and medical records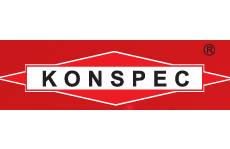 CaseStudies, Manufacturing & Engineering Docsvault helps manufacturing firm to centralize their records, secure critical information, improve business processes & collaboration among staff members.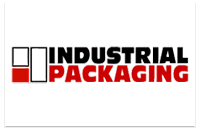 Industrial Packaging
CaseStudies, Manufacturing & Engineering Docsvault helps a packing manufacturing firm with their document scanning and pdf printing challenges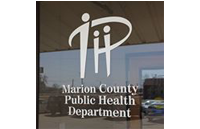 Marion County Public Health
CaseStudies, Hospital & Healthcare Services Docsvault helped a healthcare organization in their challenge of document scanning and management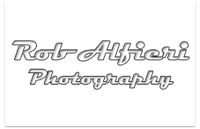 Rob Alfieri Photography
CaseStudies, Technology Docsvault helped Rob Alfieri with his challenges in managing different types of documents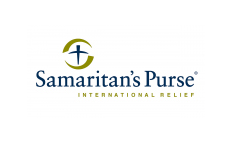 Samaritan's Purse Intl. Relief
CaseStudies, Non-profit organization Samaritan's Purse International Relief, an NGO Revolutionizes Document Management and Collaboration for 1,200 Global Users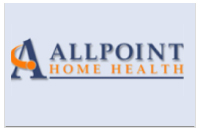 ALLPOINT Home Health
CaseStudies, Hospital & Healthcare Services ALLPOINT Home Health Goes Paperless with Docsvault, document management software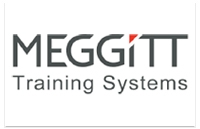 Meggitt Training Systems
CaseStudies, Manufacturing & Engineering Docsvault helps an Engineering firm Meggitt Training Systems Canada achieve superior information management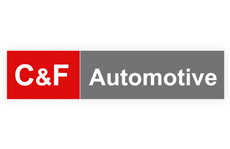 C&F Automotive Limited
CaseStudies, Manufacturing & Engineering Docsvault helps a large automotive company C & F Automotive to overcome their challenge of document access and organization.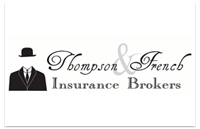 Thompson & French Insurance Brokerage
CaseStudies, Insurance Docsvault helps an insurance brokerage company to convert to a paperless office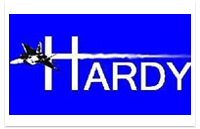 Hardy Engineering & Manufacturing
CaseStudies, Manufacturing & Engineering Docsvault helps a Washington-based aerospace and engineering company to meet their core objectives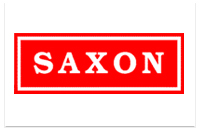 Saxon Auto Group
CaseStudies, Automotive Docsvault creates a paperless environment without burning a hole in the pocket of Saxon Group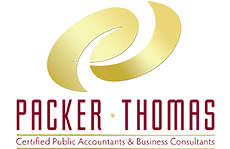 Packer Thomas
CaseStudies, Accounting & CPA Docsvault helps the Packer Thomas, CPA with general administration and increasing security of documents.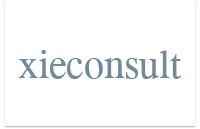 CaseStudies, Professional Services Docsvault helps Xieconsult in document management
Home » Document Management Resources » Document Management Case Studies